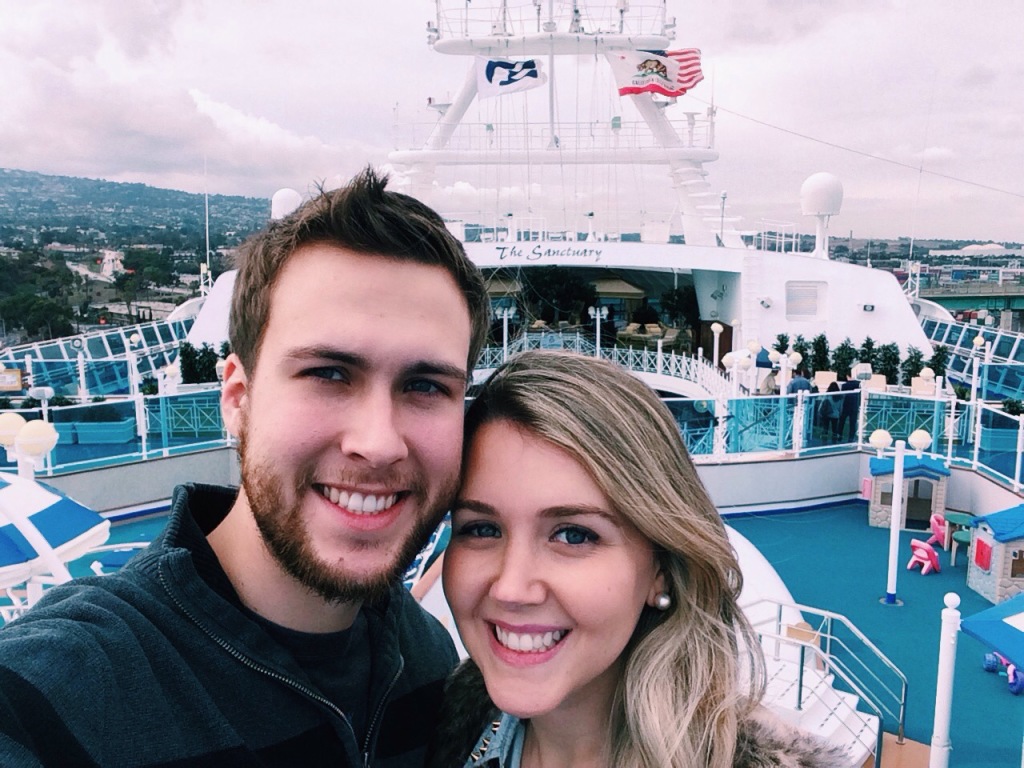 Oi Amigos,
Como vcs ja devem estar cansados de saber, eu comemorei um ano de casamento. Ehhh!!! E para comemorar, o meu marido me levou em uma viagem surpresa! E realmente, ele me surpreendeu demaaais! A nossa viagem surpresa foi um cruzeiro de 3 dias para o Mexico.
Nos embarcamos no Golden Princess, em San Pedro, CA na quinta-feira. No sabado chegamos em Ensenada, Mexico, onde passamos o dia, e voltamos no domingo. Foi tudo muito gostoso, e relaxante. Eu comi horrores.. preciso seriamente de uma dieta. hahaha.. Eu vou contar e mostrar mais detalhes para vcs ao longo dos proximos dias. Hoje eu vou mostrar as fotos do nosso primeiro dia, quando deixamos e porto e comecamos nossa aventura.. As primeiras fotos sao na sacada do nosso quarto, depois um dos decks abertos do navio que tem esse telao, onde aparecemos no 'KissCam" :* Durante algumas horas do dia e da noite eles exibem filmes nesse telao, "Cinema debaixo as Estrelas" como eles chamam. Nos deitamos na esteiras e assistimos filmes em alto-mar. Ainda bem q eles nao passaram Titanic. haahha, mas enfim, ai eles distribuem cobertas e pipoca, tudo mtu bom.
Hi Friends, as you already know, I celebrated my first wedding anniversary this past weekend. My husband took me on a surprise trip, which really really surprised me, since we ended up on a 3 day cruise to Mexico. Yay! We boarded the Golden Princess, in San Pedro, CA, on Thursday afternoon. On Saturday we spent our day in Ensenada, Mexico, and got back on Sunday. Everything was amazing and so relaxing. I ate so much, hahaha! I will share more details and pictures with you guys the next couple of days. Today, I want to share photos of our first day, when we left the port and started our adventure. The first photos are on the balcony in our room, and the other ones are on the main decks, where they have this big screen, and we were caught on the kiss cam. :* Sometimes during the day an night they show movies on the screen, they called it "Movies under the Stars". It is so much fun, they give out blankets and popcorn. It is all so great.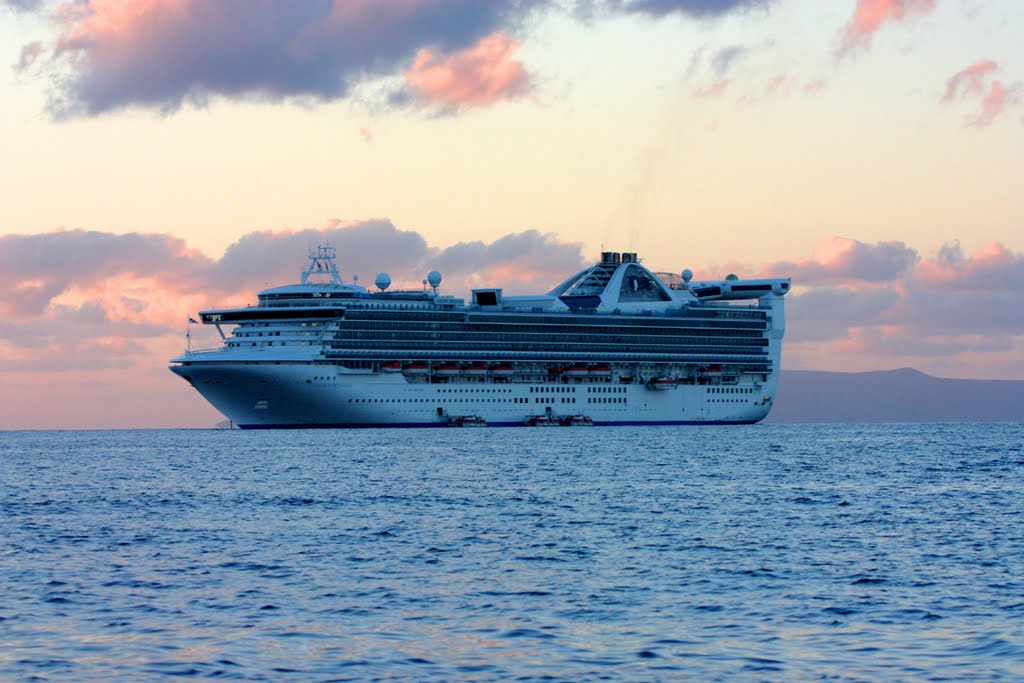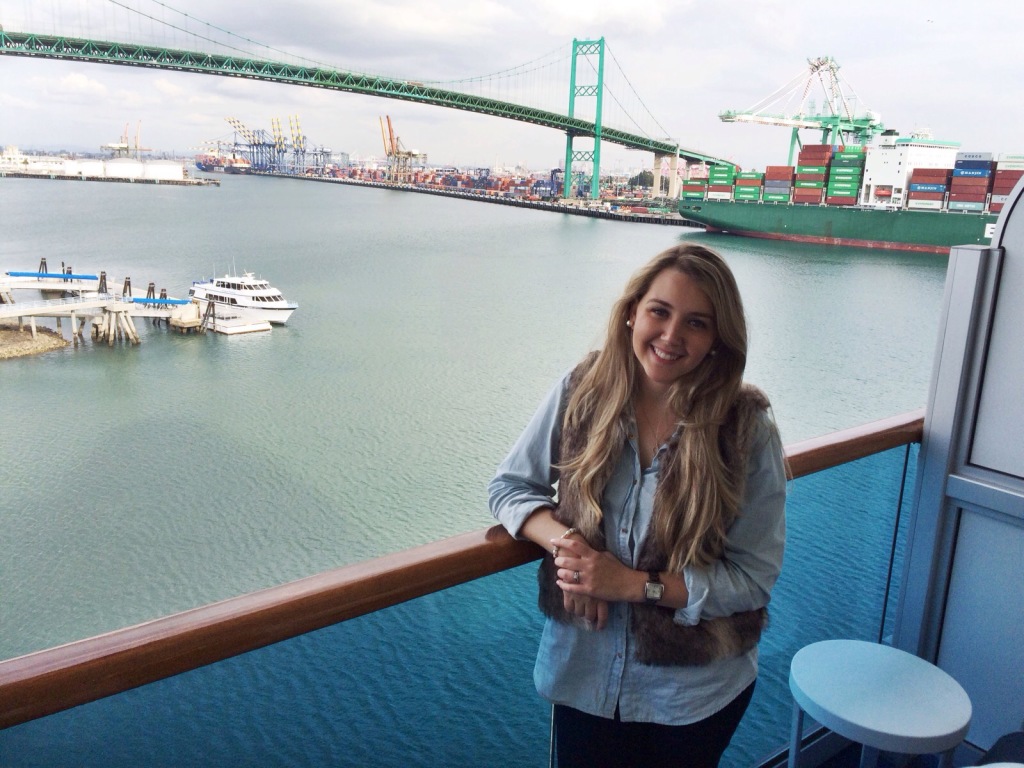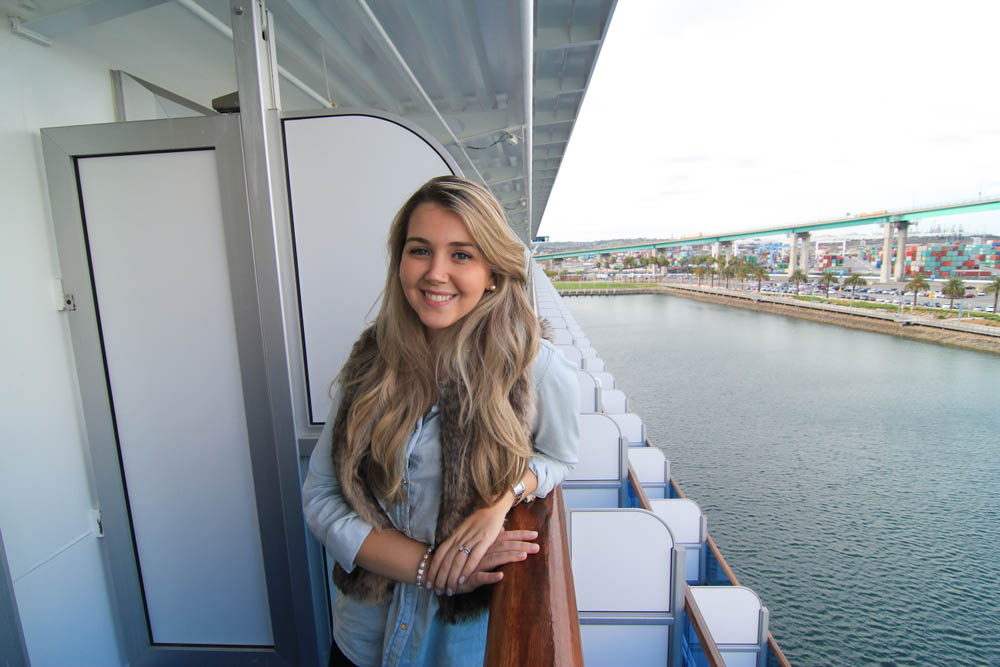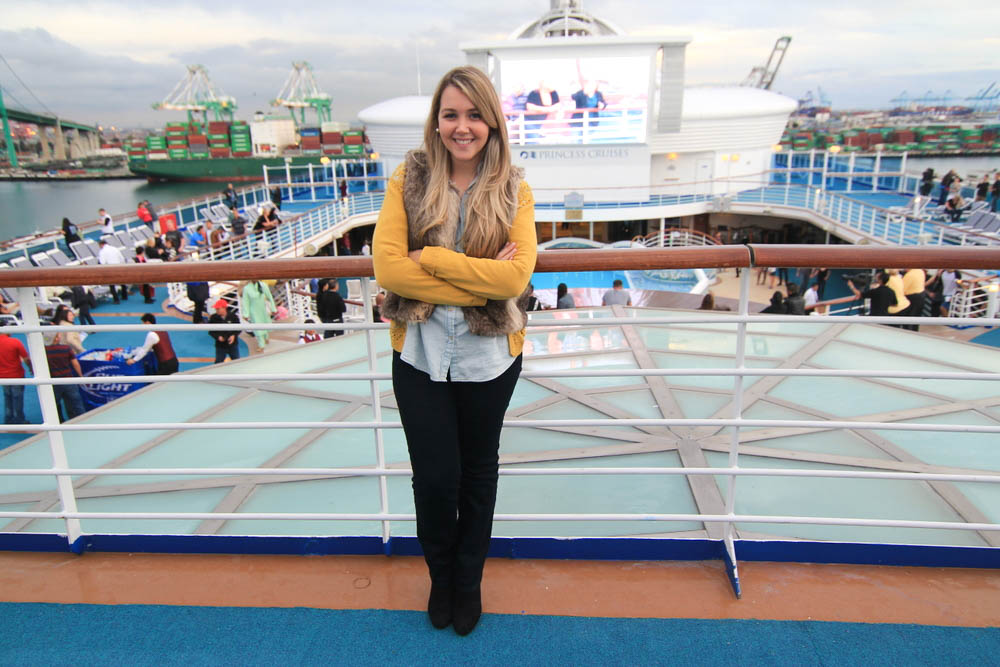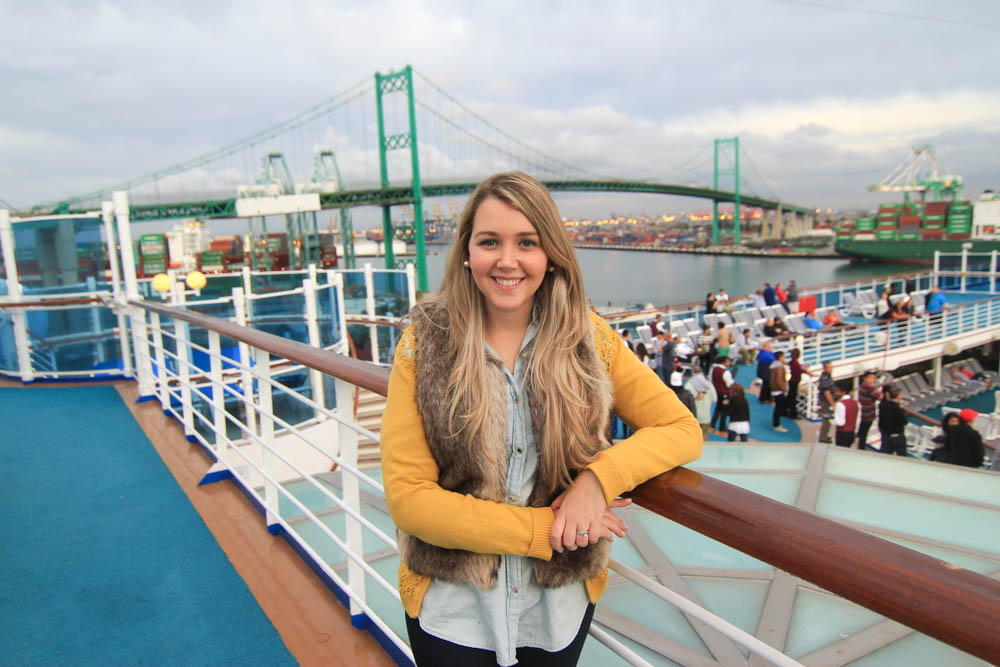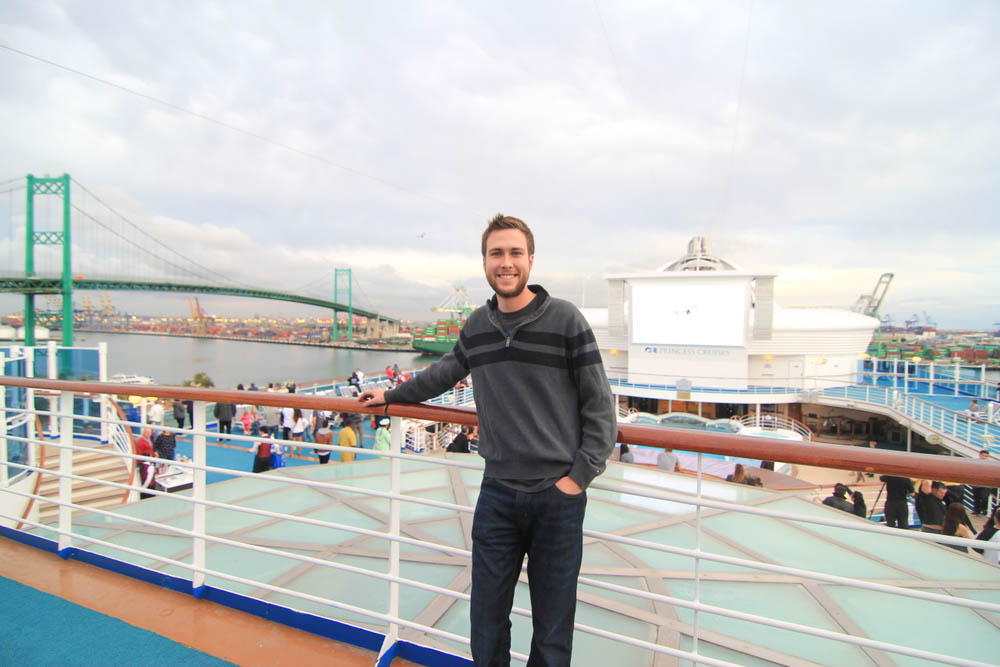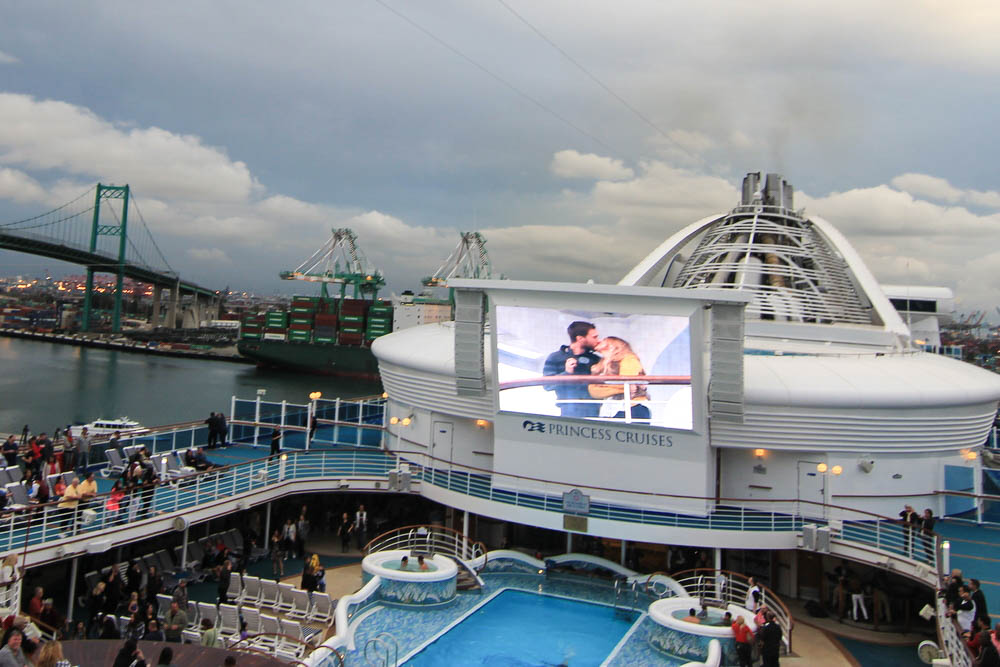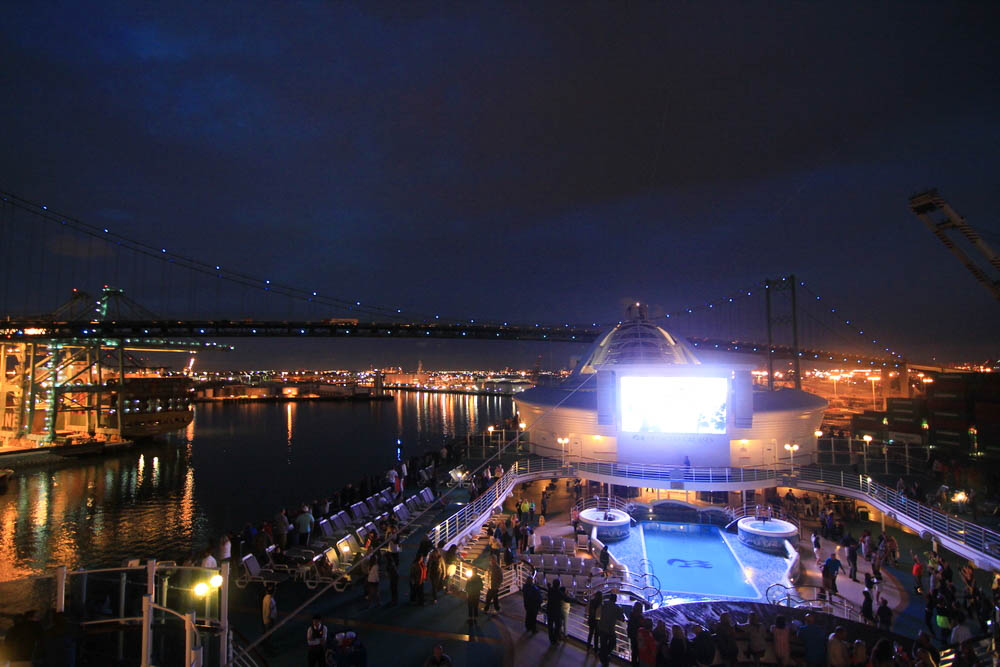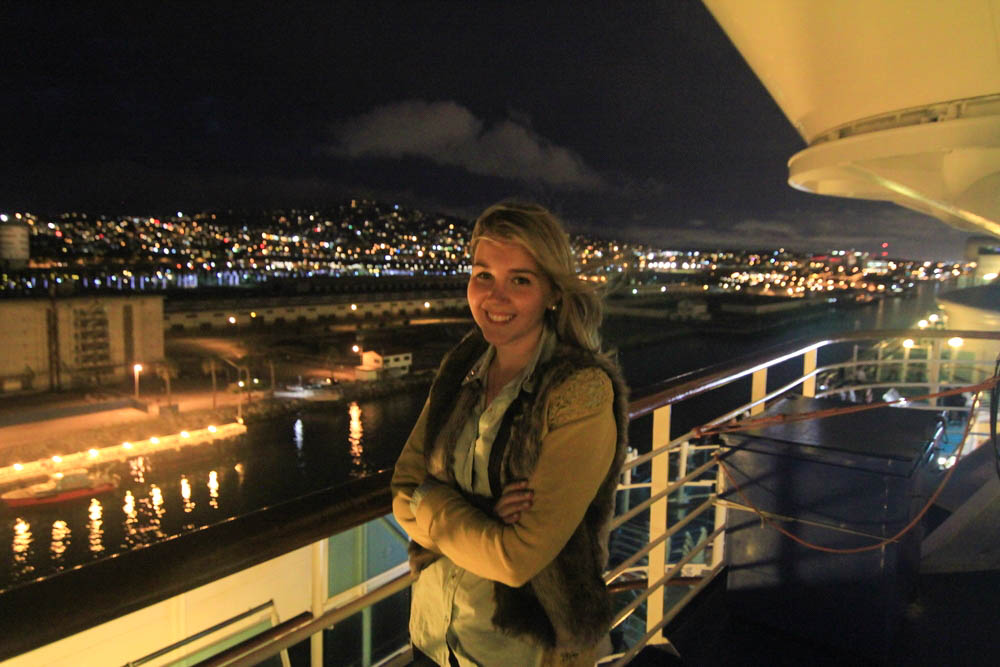 #lookdodia Camisa Jeans (Aliexpress) Colete (Target) Calca (Levi) Botas (Target)
#ootd Denin Shirt (Aliexpress) Fur Vest (Target) Jeans (Levi) Boots (Target)
Bjs
xoxo