Hello Friends,
This post is so special that I decided to write in English as well, so I can share the experience with some of my international followers. Last Saturday I had the opportunity to go the Americana in LA to see Lauren Conrad's new runway collection. I've been a fan of Lauren Conrad for over 10 years now. The Hills was one of the shows on my list when I was learning English from TV. I've always admired her sweet personality and wonderful fashion sense. I was beyond excited when I found out she had a Kohl's fashion line and I would be able to wear her clothes. I already have several outfits from her line. I usually buy at least one piece from each collection, because it is impossible not to fall in love with her delicate and feminine pieces.
Last year, Lauren shared her runway edition at the New York Fashion Week; this year she decided to stay local and give her California fans a chance to try on her new pieces. Unfortunately, you can't buy the collection at the store, it is only available online at the Kohl's website.
I saw the news on her Instagram and immediately set my appointment to go and hopefully meet her. Fortunately for me, she was there on Saturday. Not only did I get the opportunity to see her new pieces first hand, but I also got to meet her wonderful creative team and Lauren herself.
The pop-up store was set on the grass area of the Americana, a big shopping area in LA. I went with my friend Naomi, who took all these pictures of me. Thank you Naomi!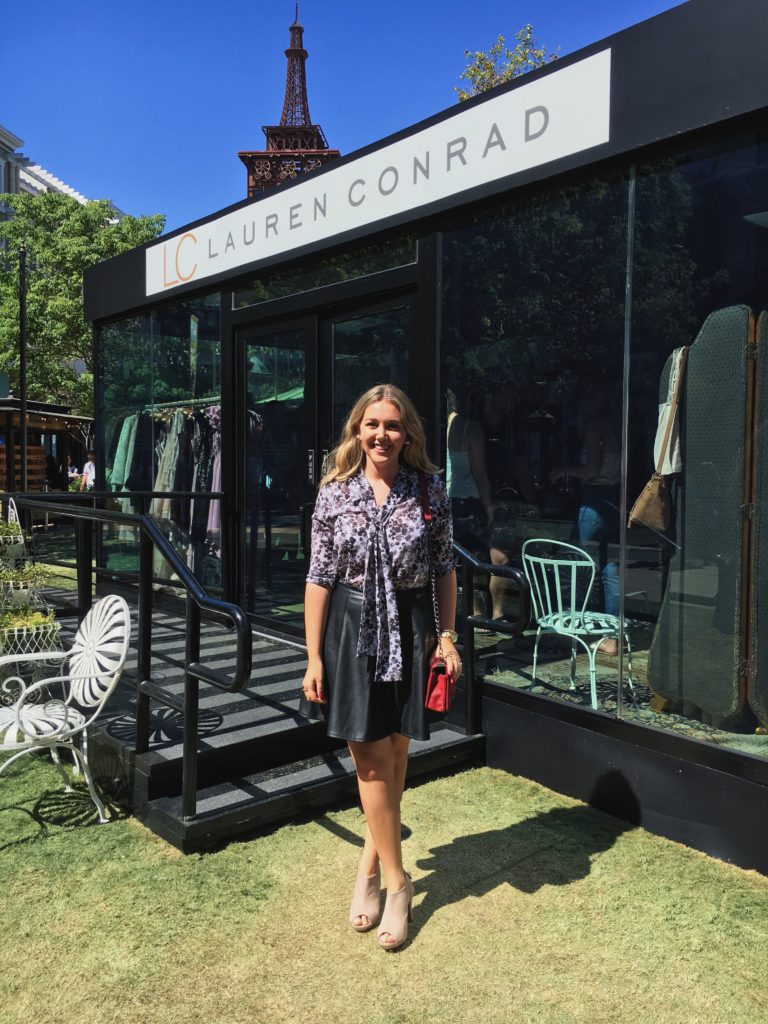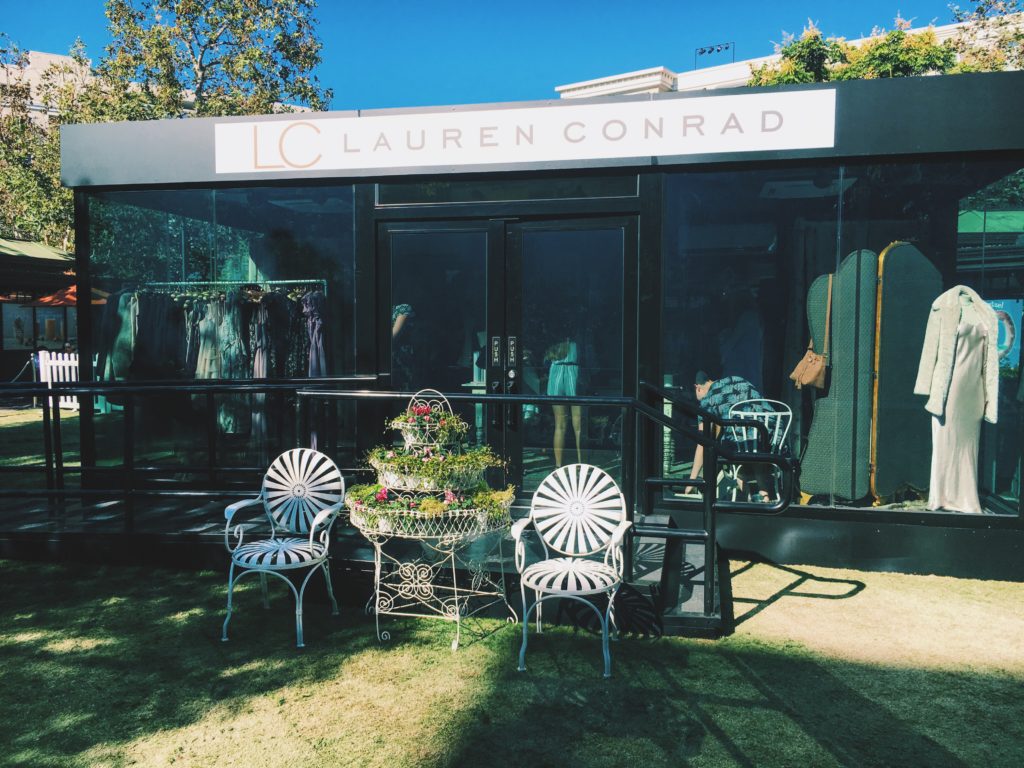 We checked into the little courtyard in front of the store and waited for our turn to get in. A few minutes later she came out to talk to her husband and play with her dogs. I didn't take any pictures or videos because I didn't want to invade her privacy. I was so afraid she was going to leave before I had a chance to meet her, but thankfully she went back inside of the store. Shortly after I was called to go into the store, Lauren walked out again. This time I couldn't help it and I followed her out to introduce myself. I told her I just wanted a chance to say hi before she left. She introduced herself too, which was kind of funny when you think about it, and she told me she wasn't leaving and she would be right in. So I went in and hoped for another chance to talk some more and to get a photo. Once inside I got to check out the new and beautiful collection. Everything from head to toe was gorgeous. All the pieces had a delicate and vintage touch. In Lauren's own words, "This collection is all about luxe sophistication: deep wine and soft blush tones; velvet, faux fur and delicate lace; and fresh florals with a little bit of edge."
The girls from her creative team were so friendly and along with Lauren they helped us to shop the collection, get correct sizes, and complement each outfit they saw. It was such a fun environment. It felt like we were all friends hanging out. Her team is so fun and we took a picture with the girls.
Later, I had a chance to talk to Lauren and tell her that I'm from Brazil and I've been following her for a long time. She complemented my English and I told her I learned some of it from The Hills. She laughed and said they probably taught bad things to people. I replied that I started learning English from Mean Girls, so it wasn't that bad. We laughed about how we both had the movie memorized. It was a great moment. Then we took our picture and she held my selection while I was waiting to try them on. She was such a doll. Such a down to earth person. She was just hanging out there, working side by side with the other girls; just like a sales associate. Super helpful. She was also restocking cupcakes and getting ice for the water and always making sure people had everything they needed.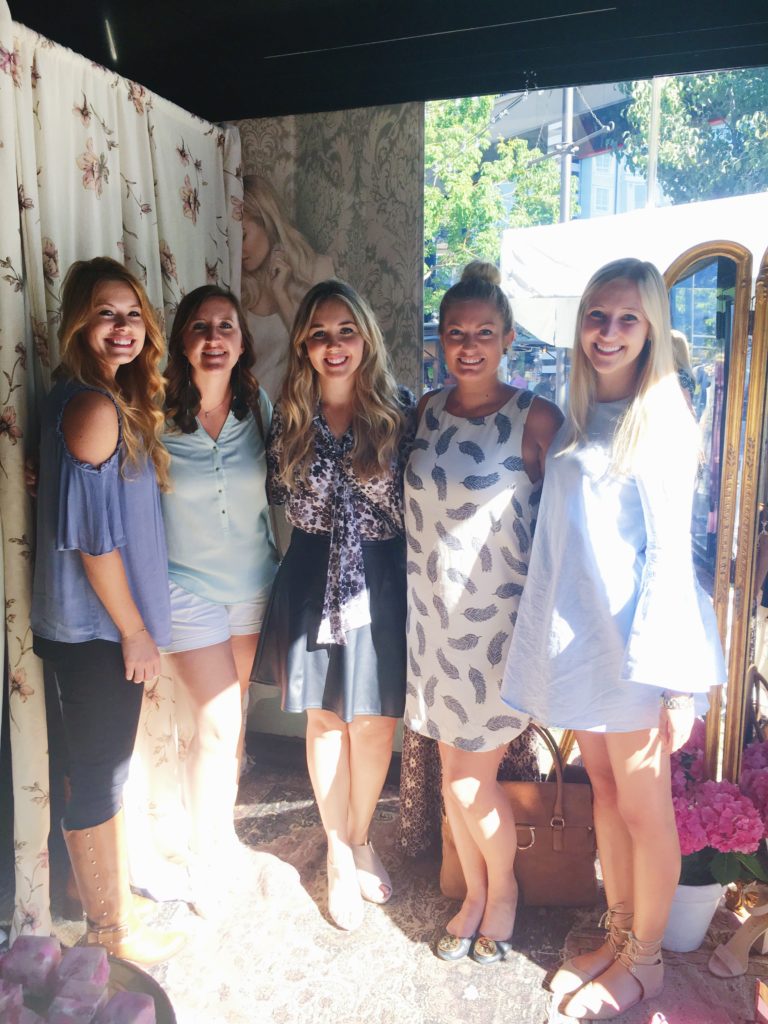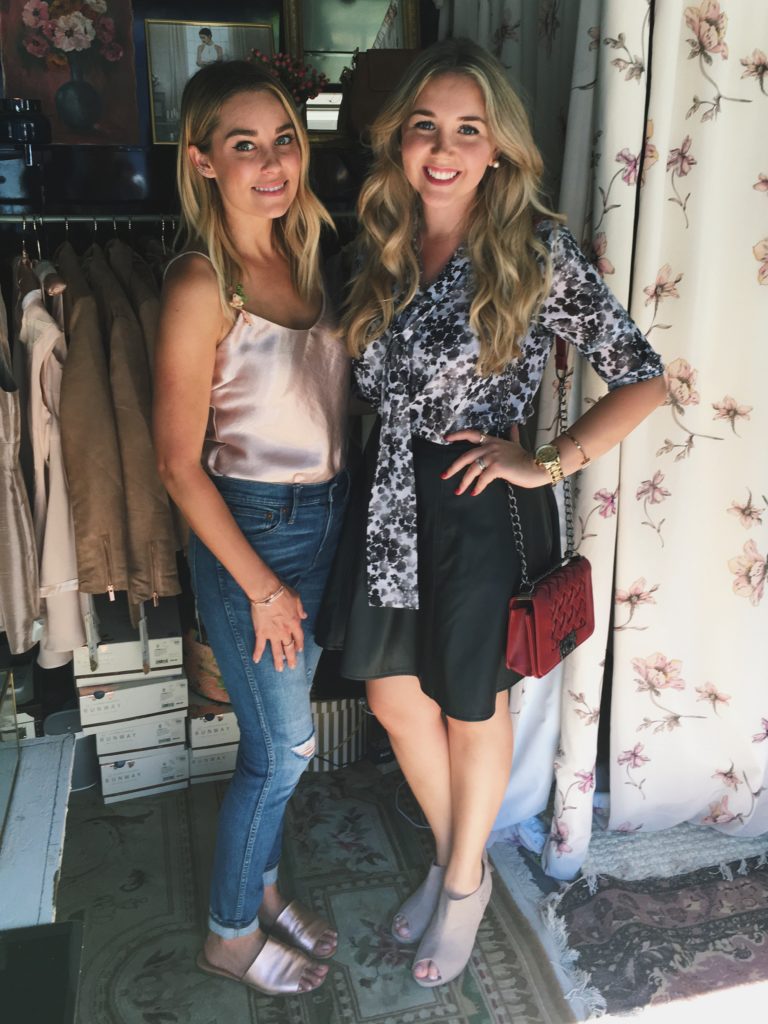 This experience was such a dream come true! Lauren Conrad was always one of the top celebrities I'd like to see one day. I got to see her! Hang out with her! And try on her brand new runway collection! Such a fashion week moment. I know there are a lot of pictures in this post, but I didn't even capture everything or every item. To check out and order her fabulous new pieces go to:
LC Runway Edition
.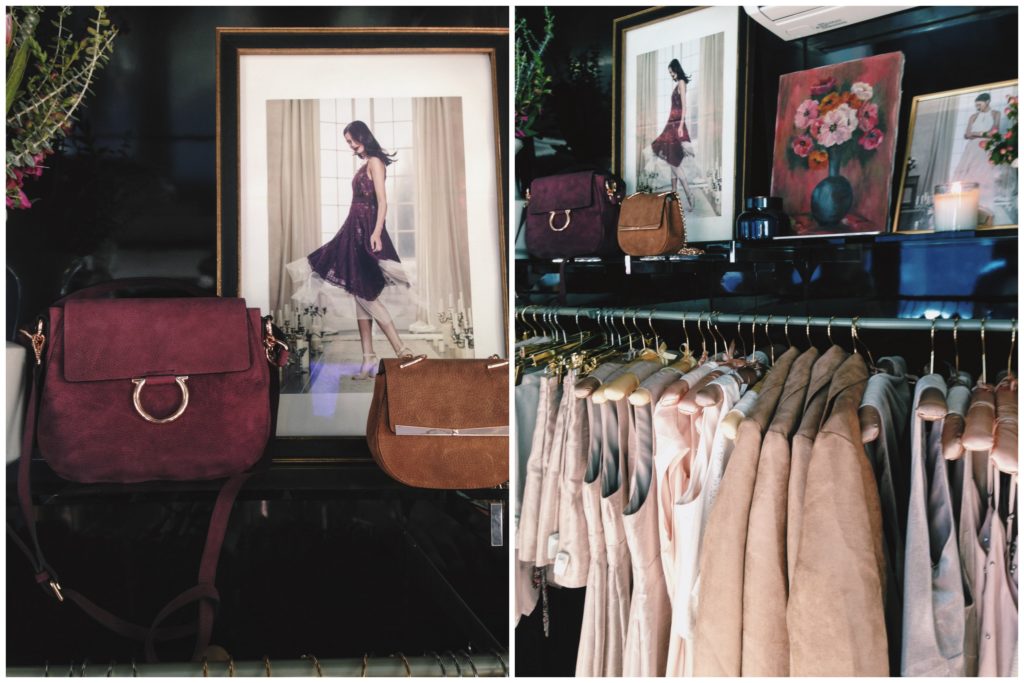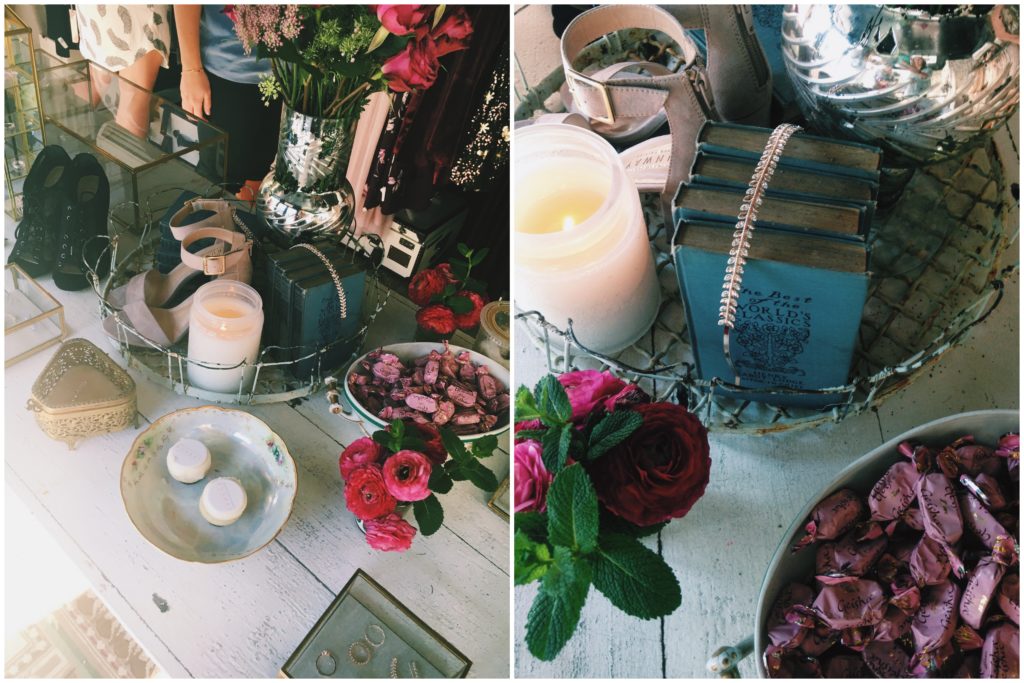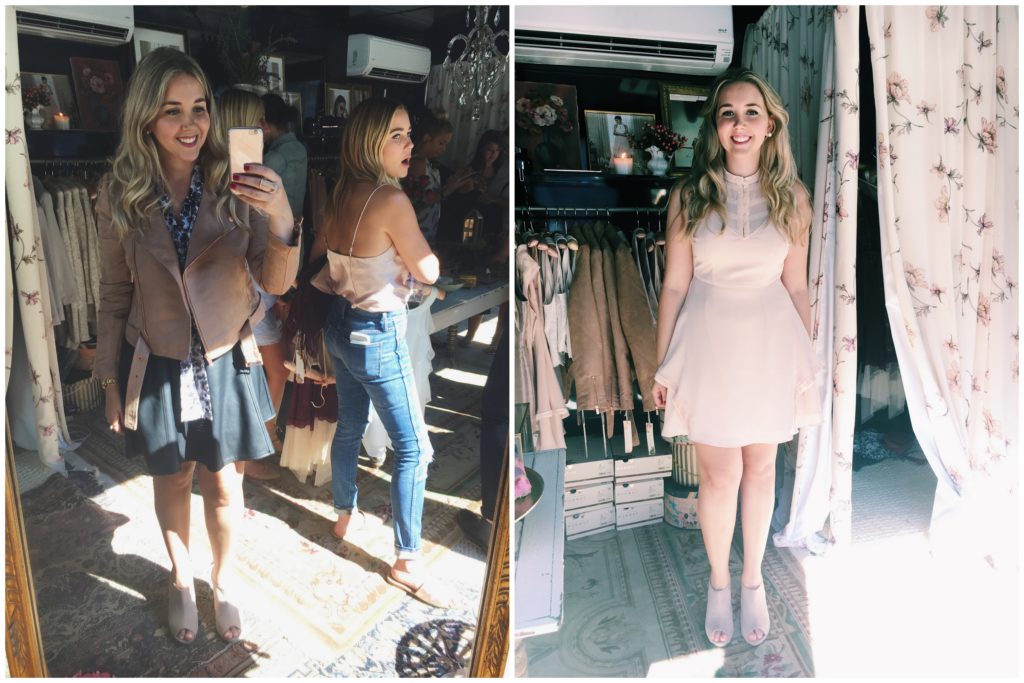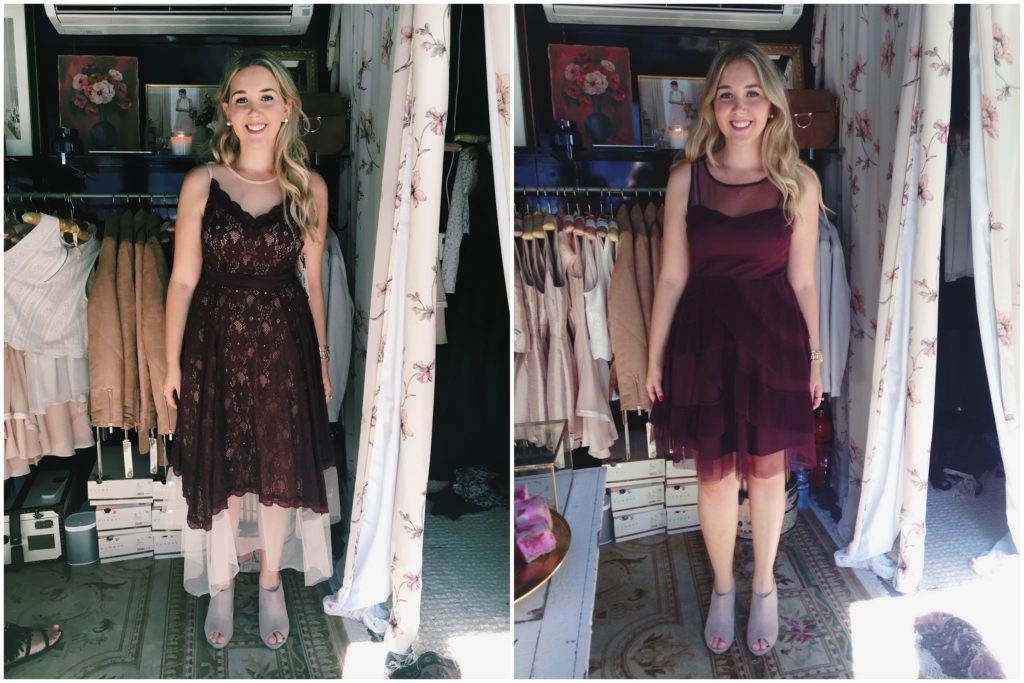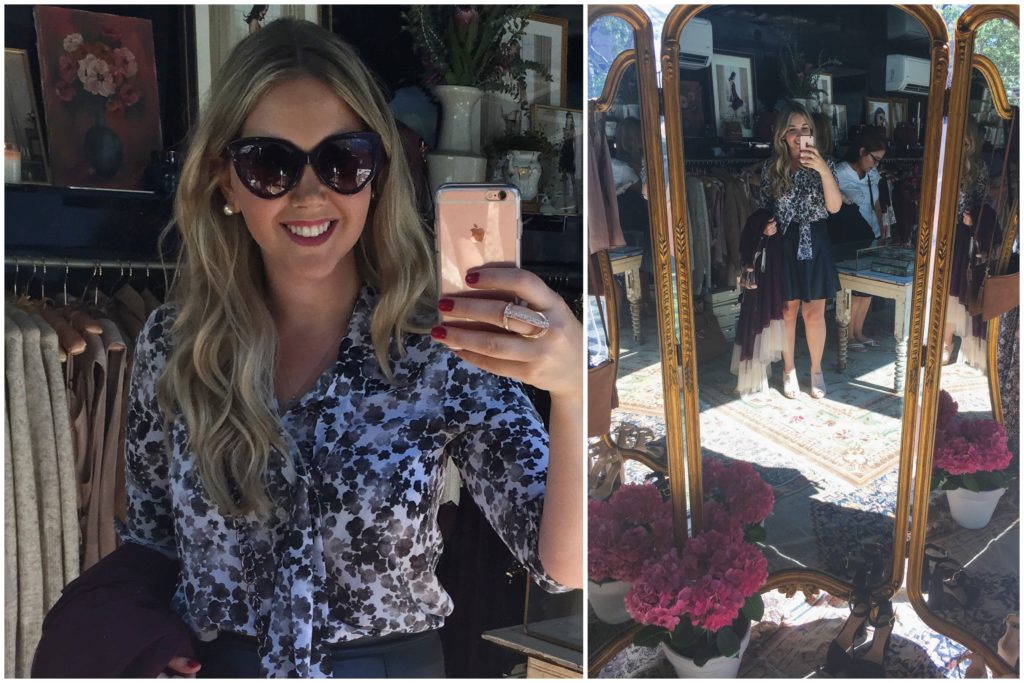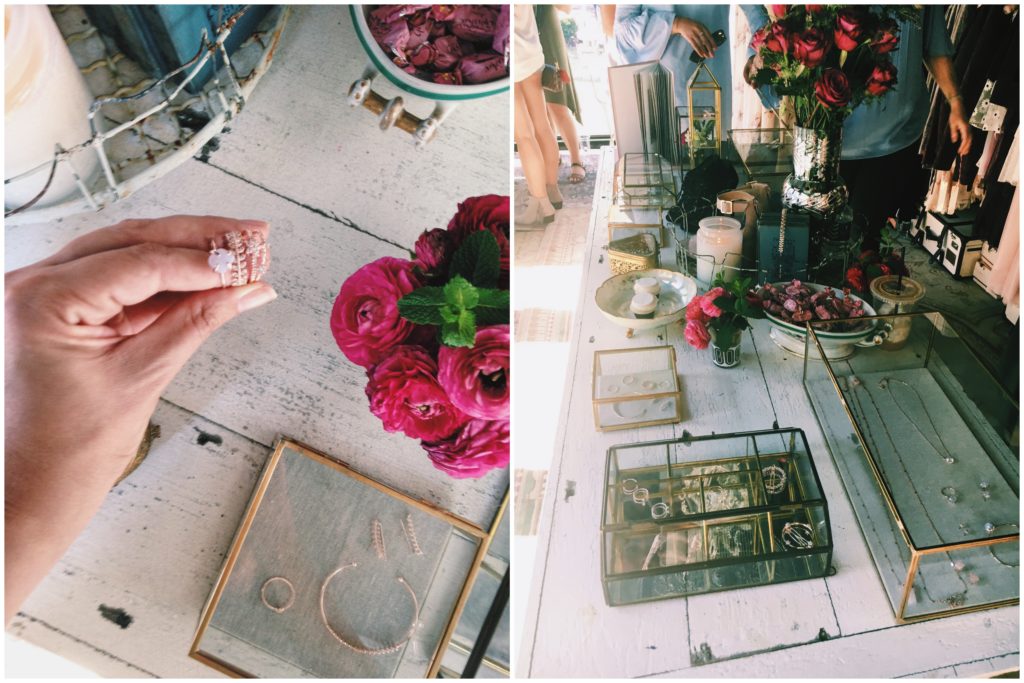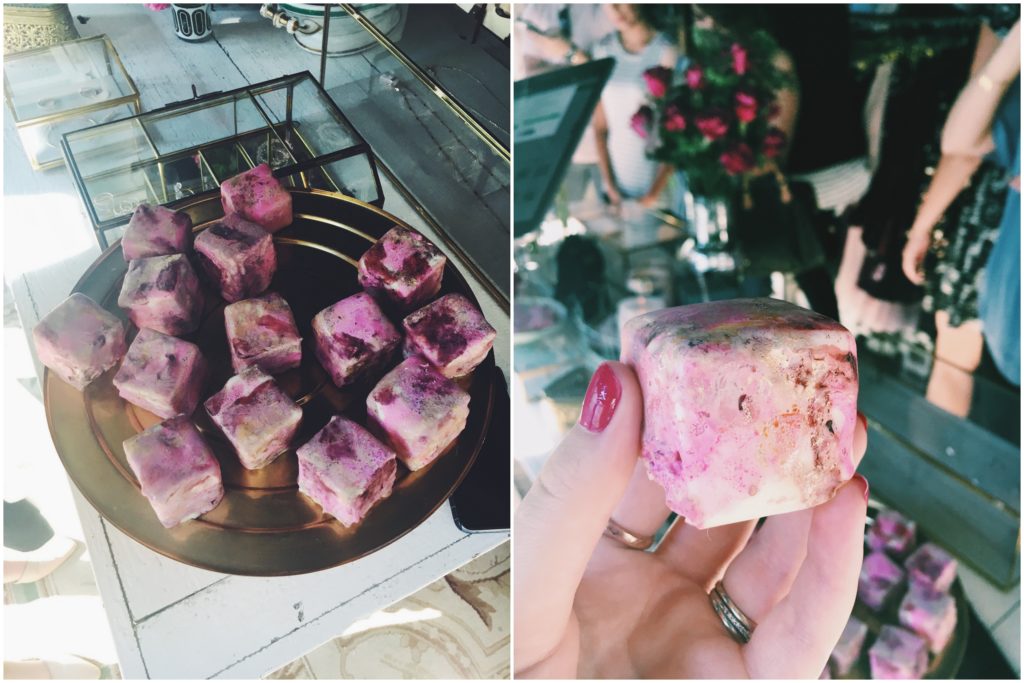 Lauren wore: LC Lauren Conrad for Kohl's
I wore: Blouse (Michael Kors) Skirt (LC Lauren Conrad) Shoes (Madden Girl) Purse (Tmart)
Hope you guys liked my over sharing and have a wonderful week! Lots of love :**