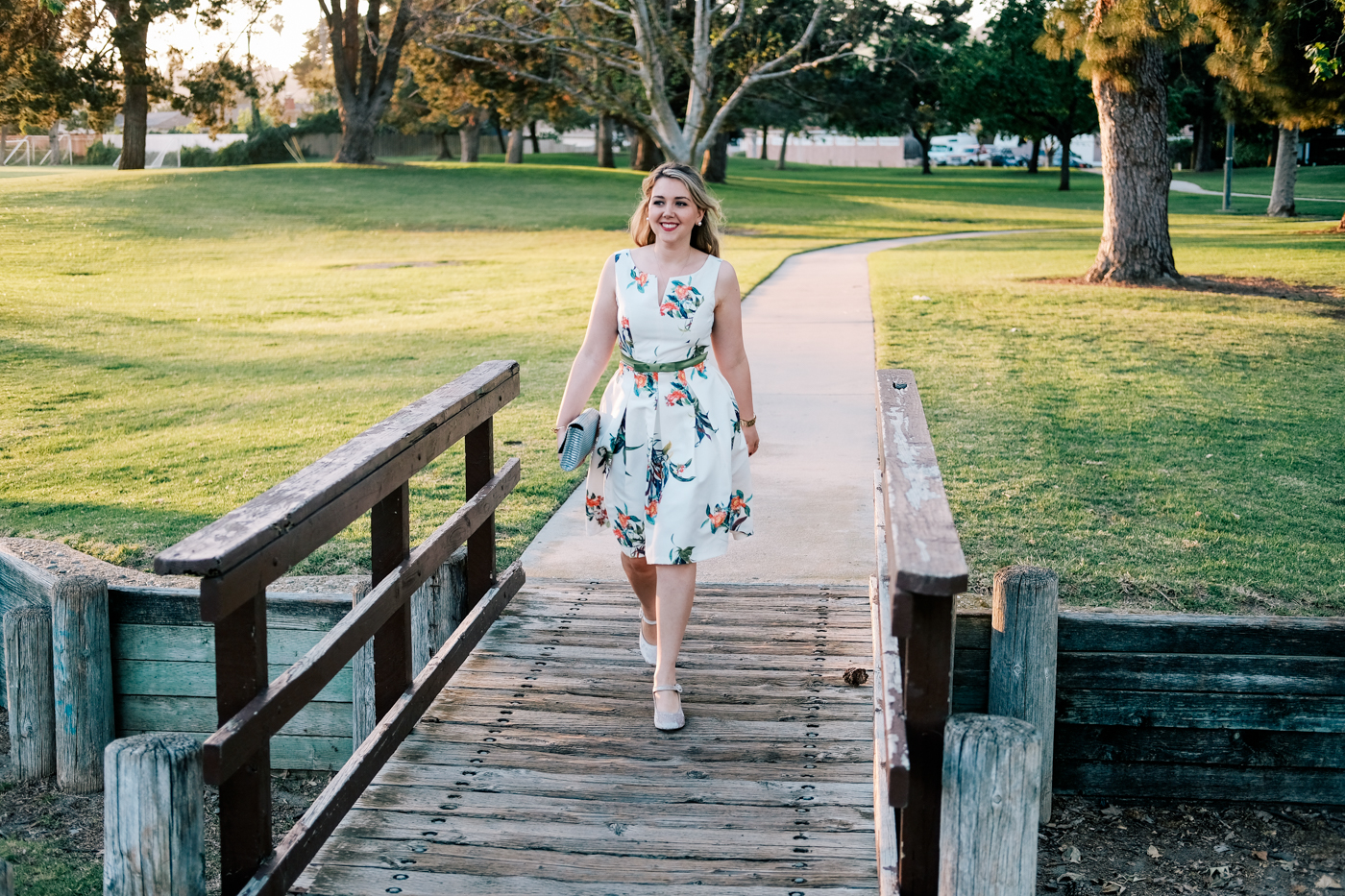 Outfit Details:
Dress (Shein), Shoes (AMI Clubwear) Clutch (H&M – Similar) Denim Jacket (Target Style – Similar)
Hello Everyone,
How are you today? I'm so excited that April is finally here because it is my birthday month! We already started the month celebrating by going to Universal Studios Theme Park in Hollywood on Saturday. We had so much fun and I can't wait to share it all with you guys soon.
But today we are talking about this beautiful dress from Shein, that I absolutely love. The ladylike style couldn't be any prettier. The marked waist and full skirts accentuates a woman's curves in all of the right places without being vulgar. I like to wear nude heels with dresses to create a vertical illusion to appear taller and slimmer. That is why I love these velvet heels from AMIClubwear, I can take advantage of this illusion trick while being totally in style with the velvet trend. I chose simple accessories to not rob the attention from the dress, the metallic straw like material clutch added some glam without calling too much attention to itself. I think this outfit is perfect for any special event, the white background makes it a great option for an engagement party or bridal shower. But if you want to make this outfit a little more casual, for a date night for example, a denim jacket like I wore in the last picture does the trick.
I really love how delicate and beautiful this dress is. The fabric is structured to hold a full skirt without the need of a petticoat. Do you remember the blue flora dress I wore for the post LA LA LAND: Guide to Los Angeles Movie Locations (Part 1)? That dress is also from Shein, and it was sold out when I posted my photos, but it is back in stock now and there are only six dresses left. So if you like that dress, this is your chance to get one. Both dresses are under $30 and I linked them both below. All of my outfit details are at the "SHOP THE POST" session at the end of my post. All vendors deliver to the US and most places in the world.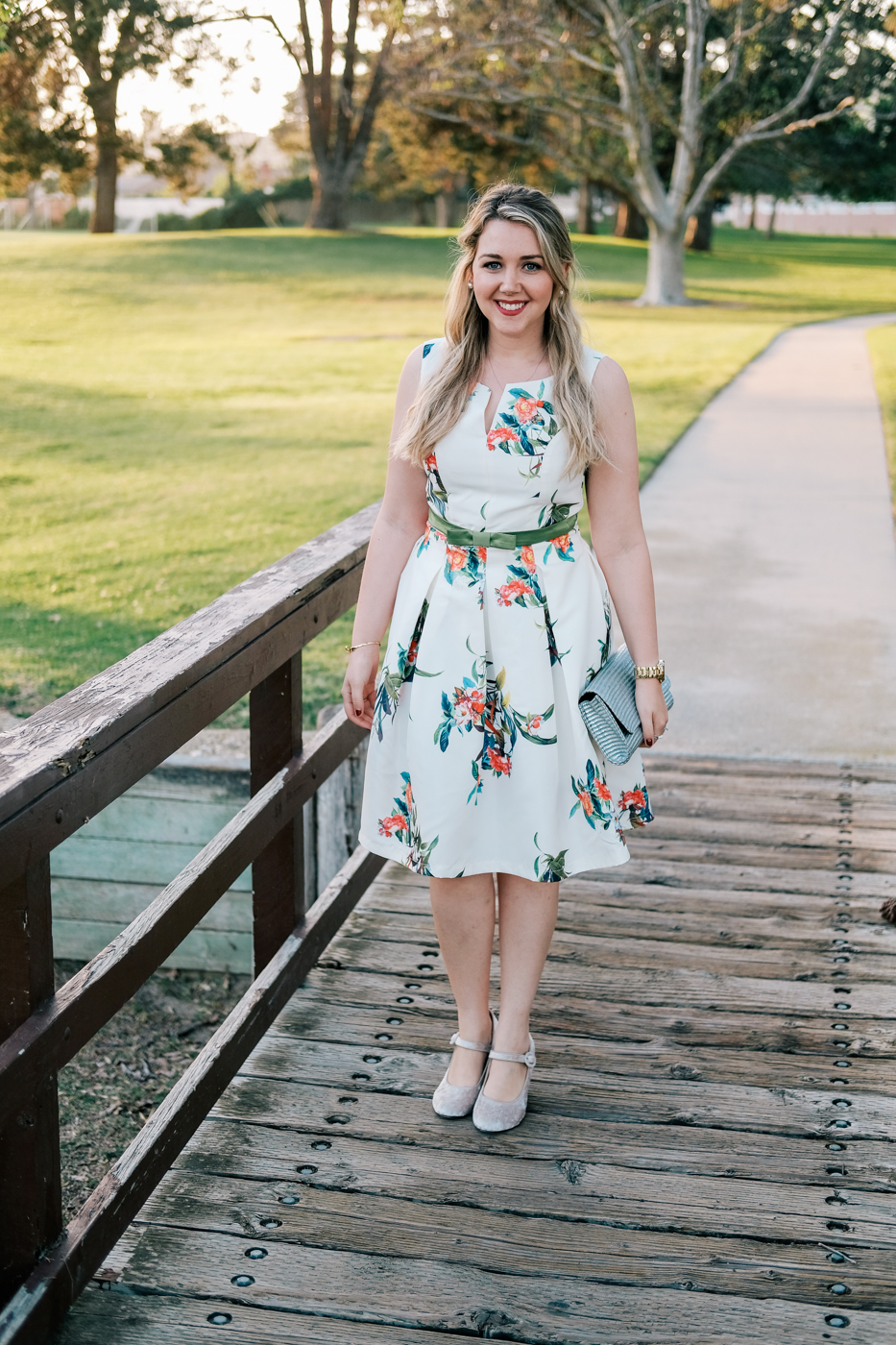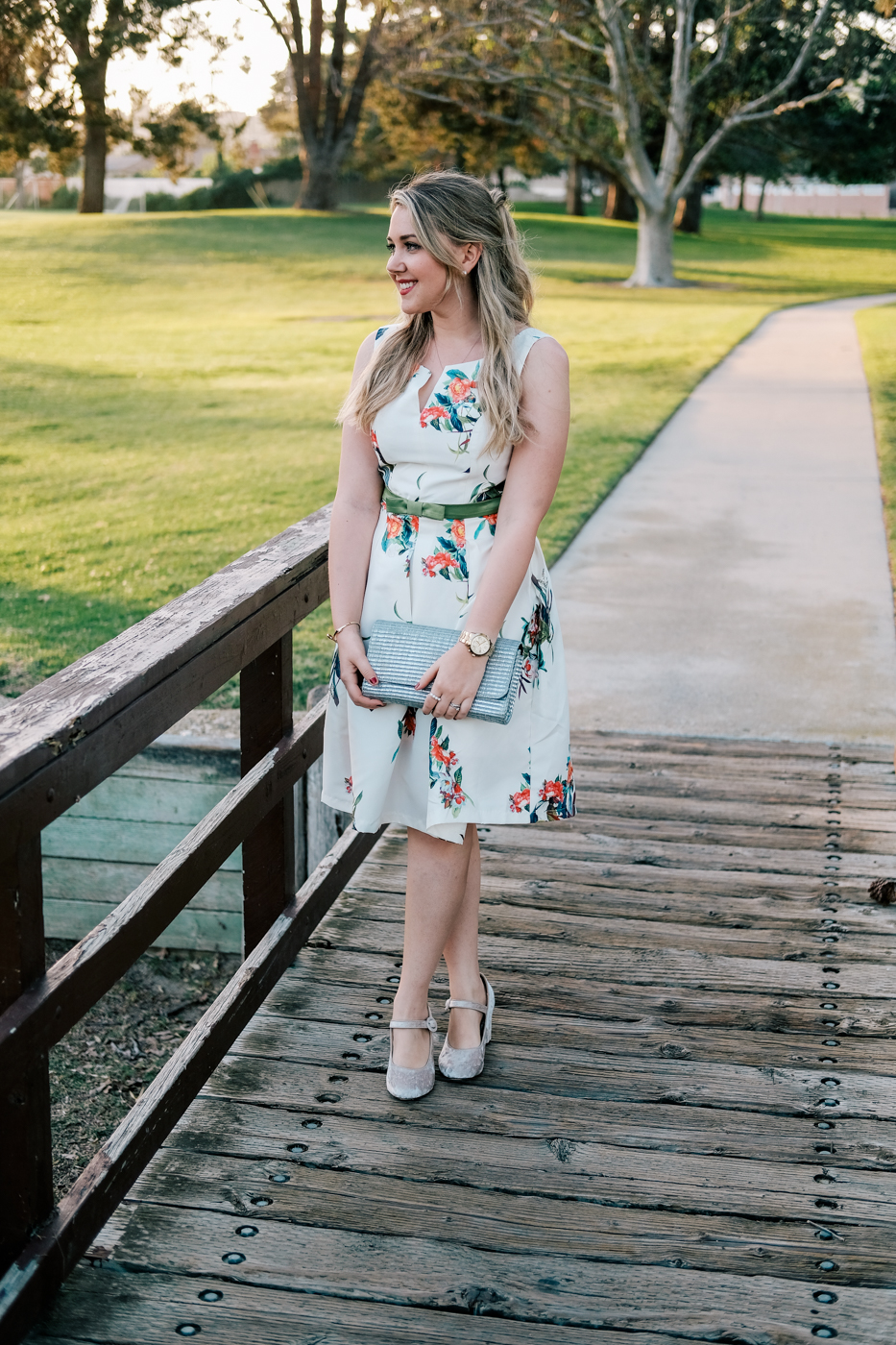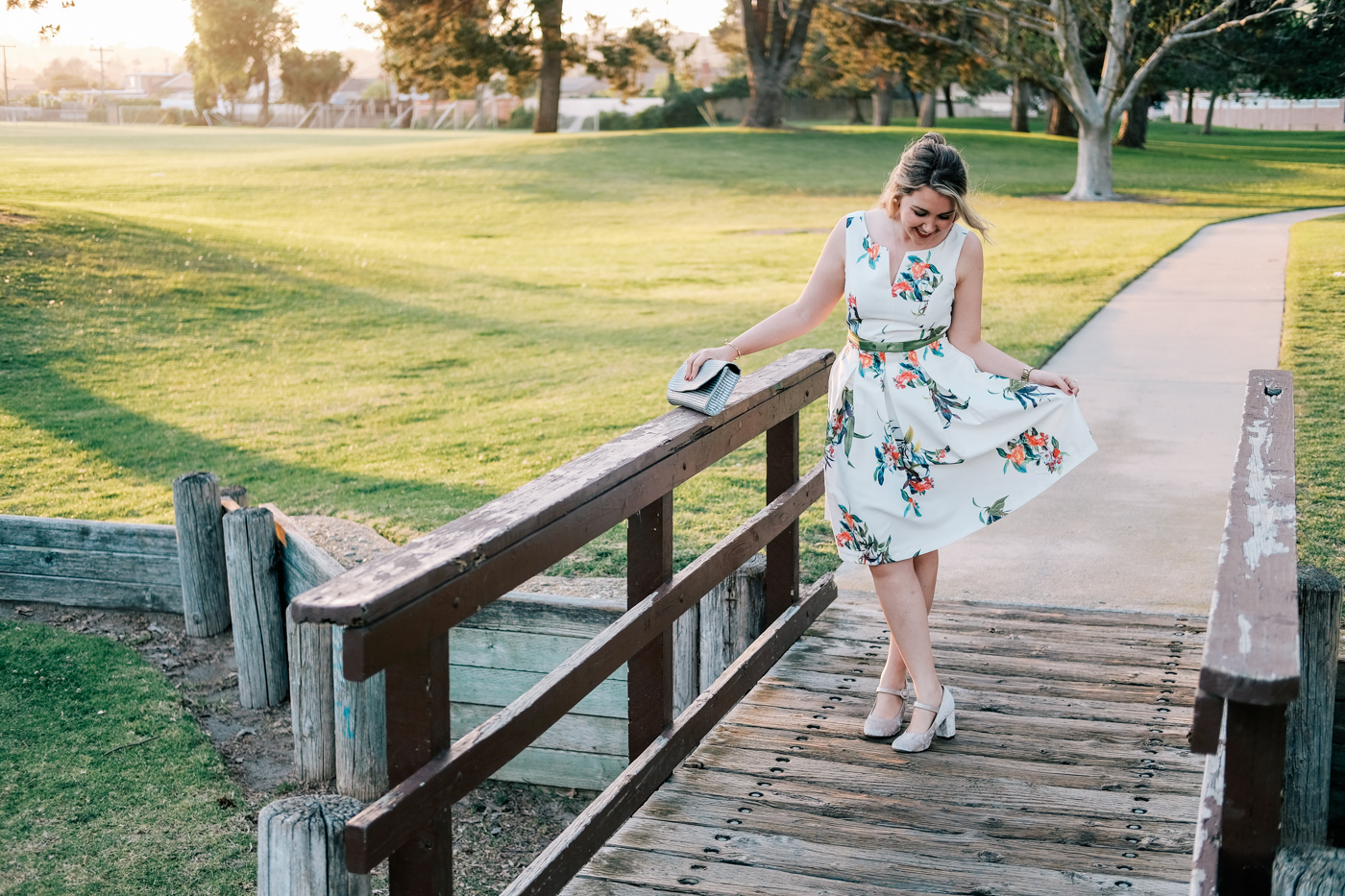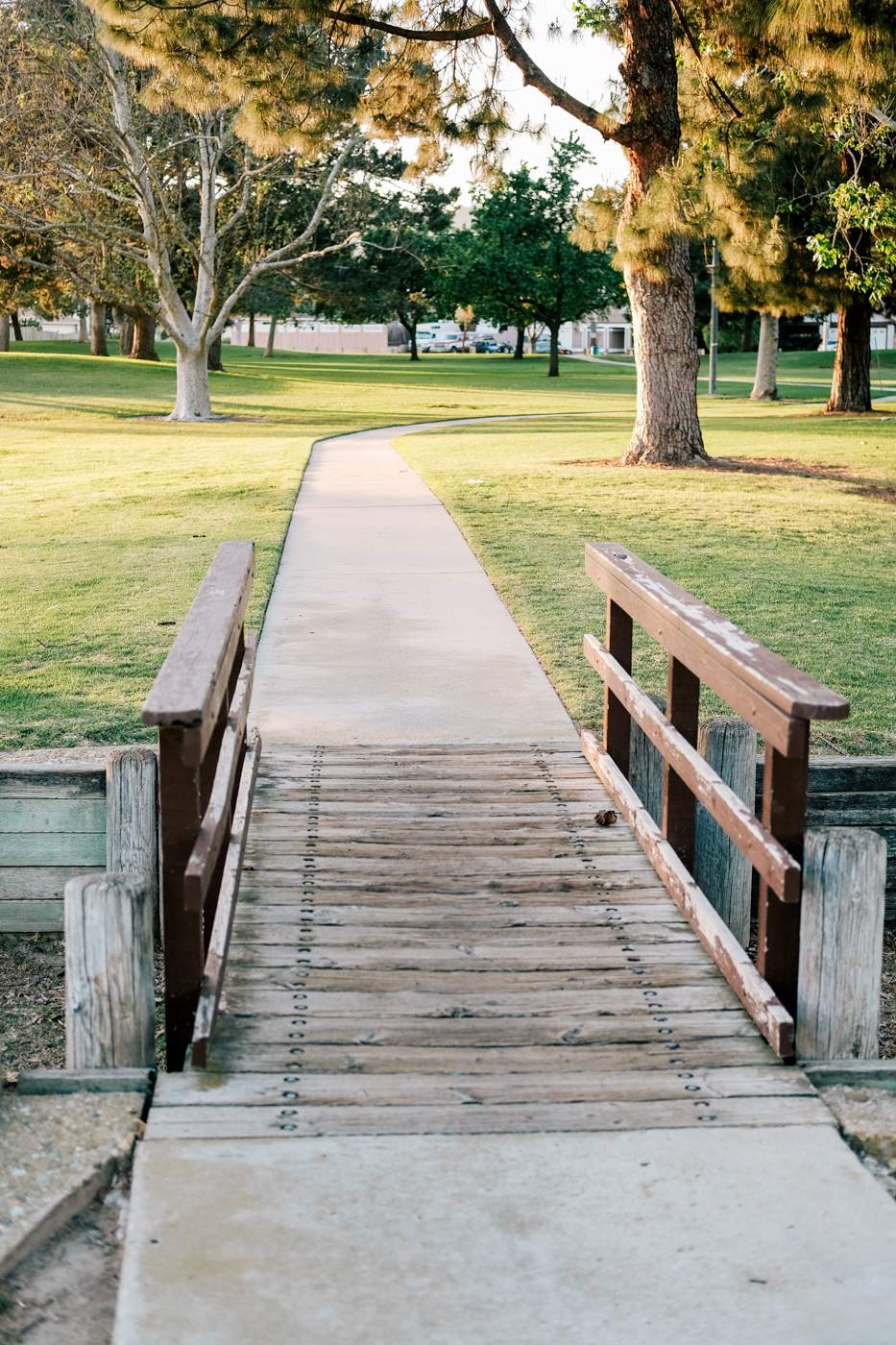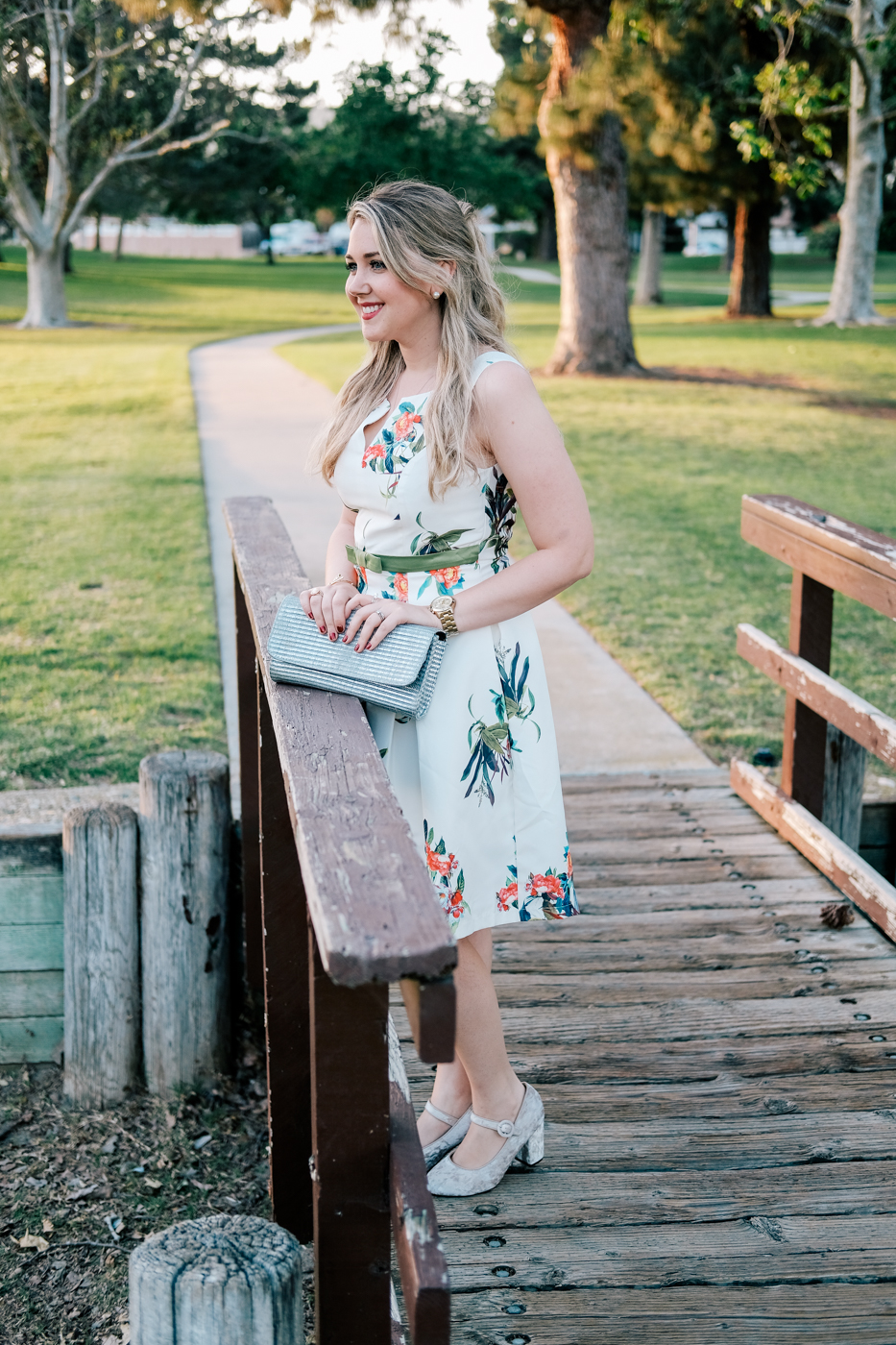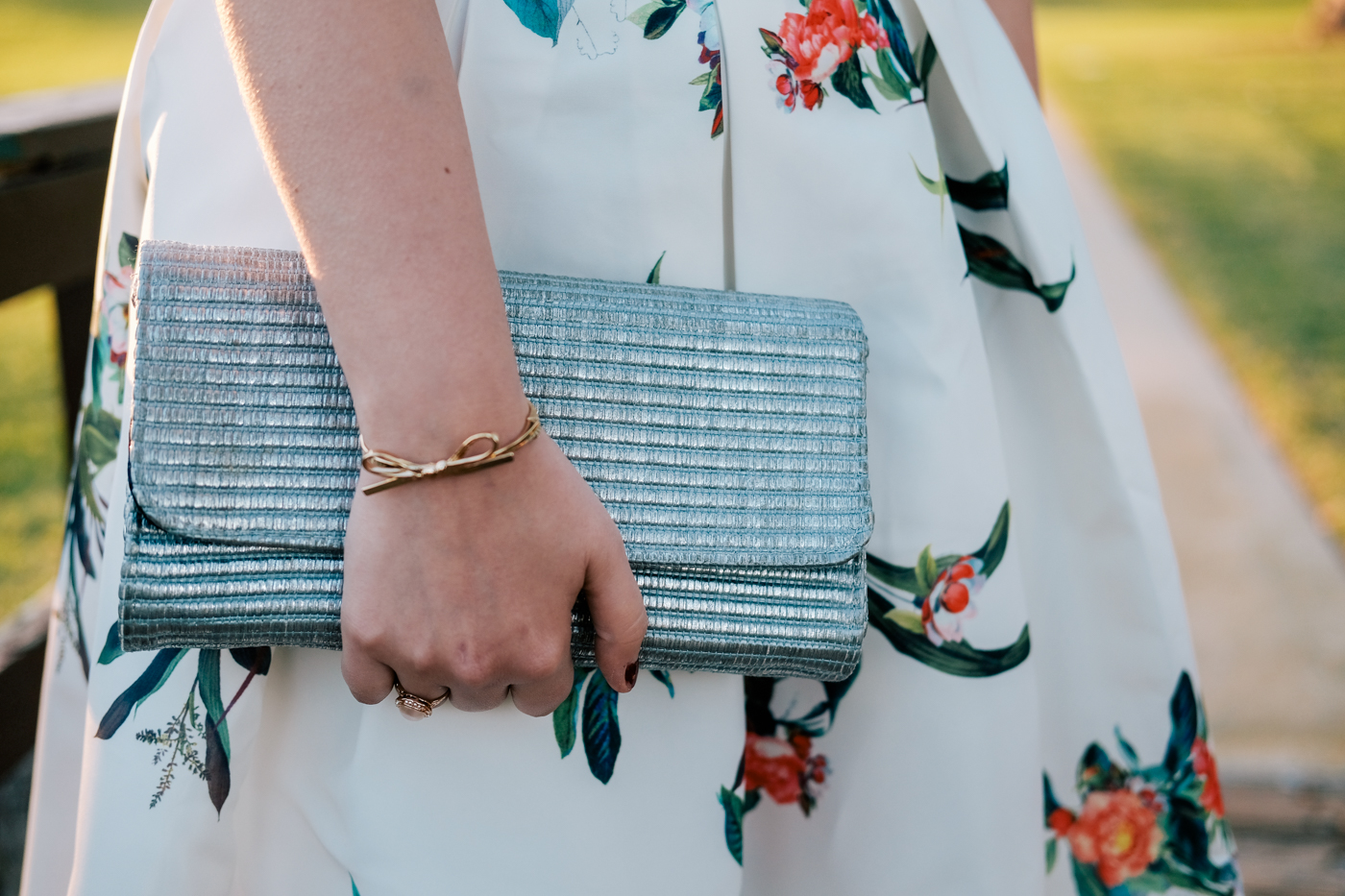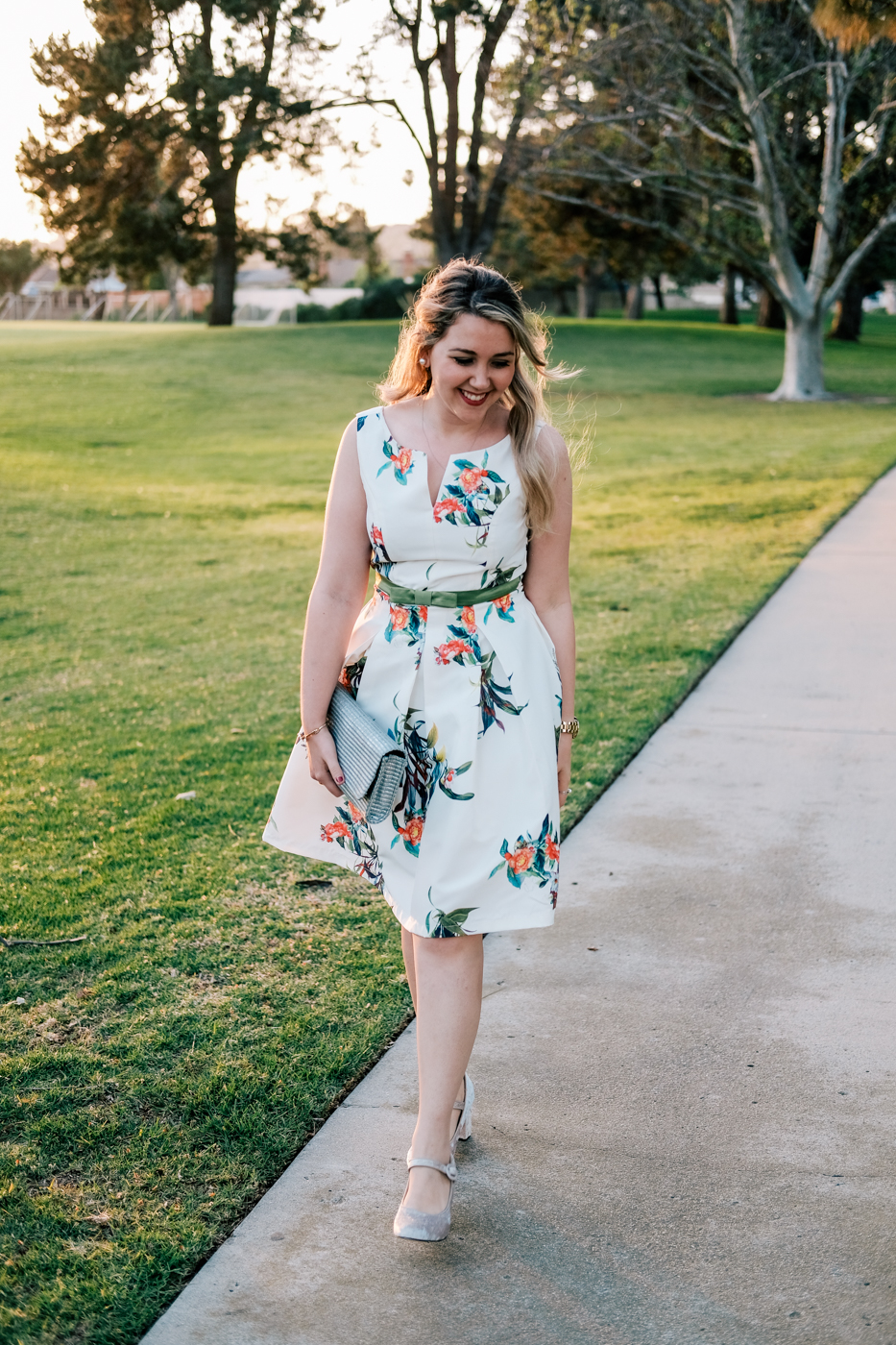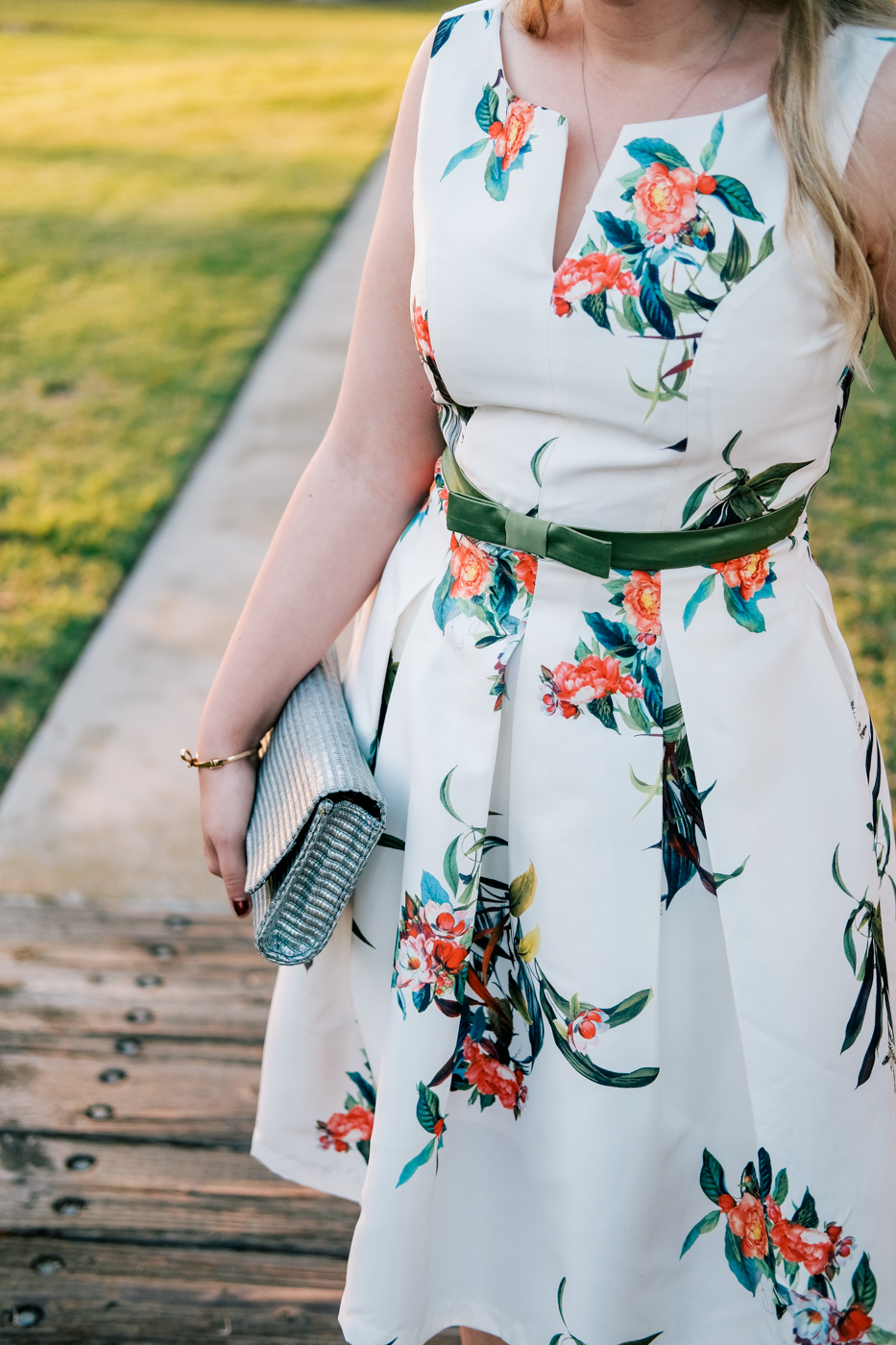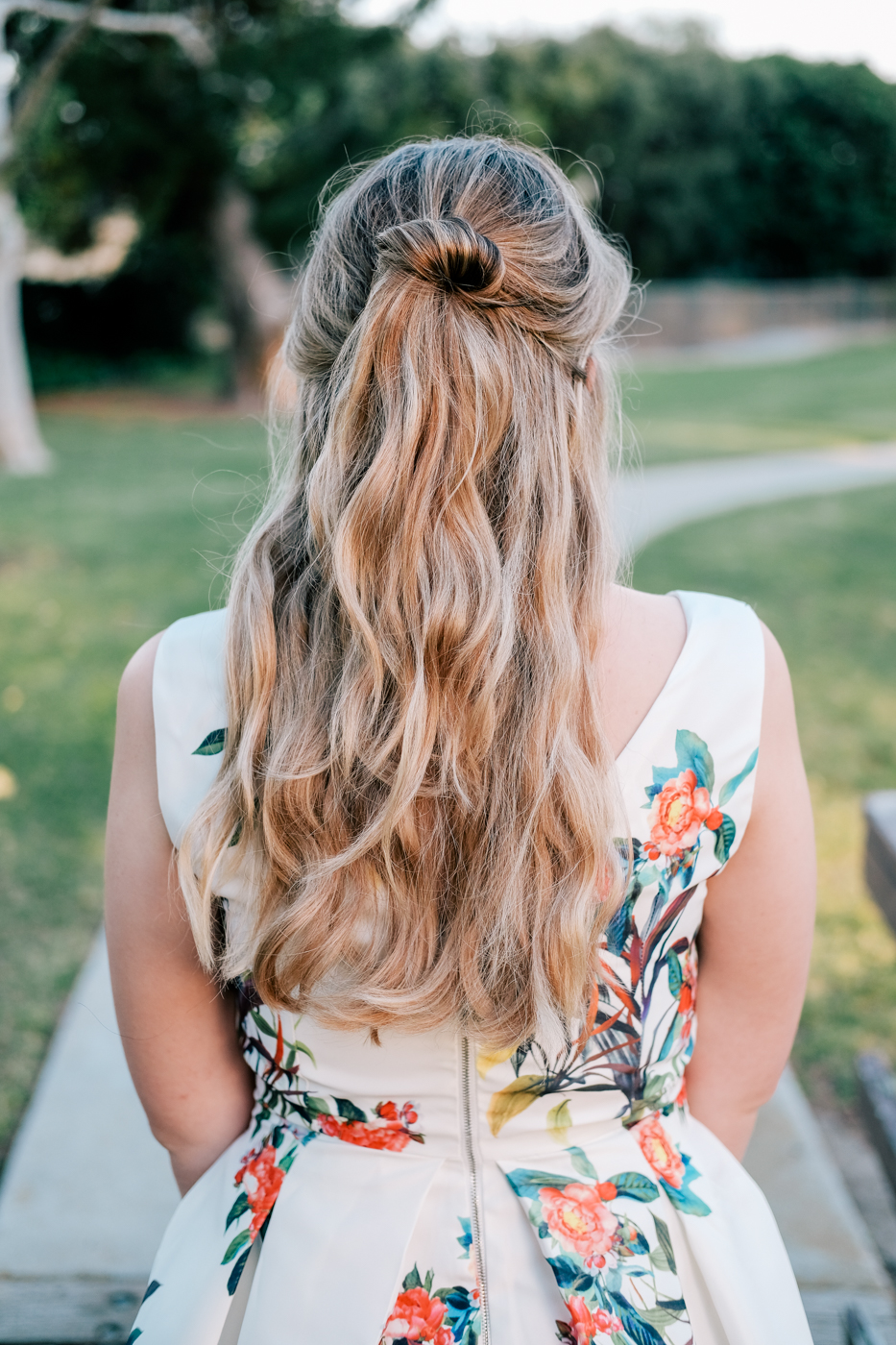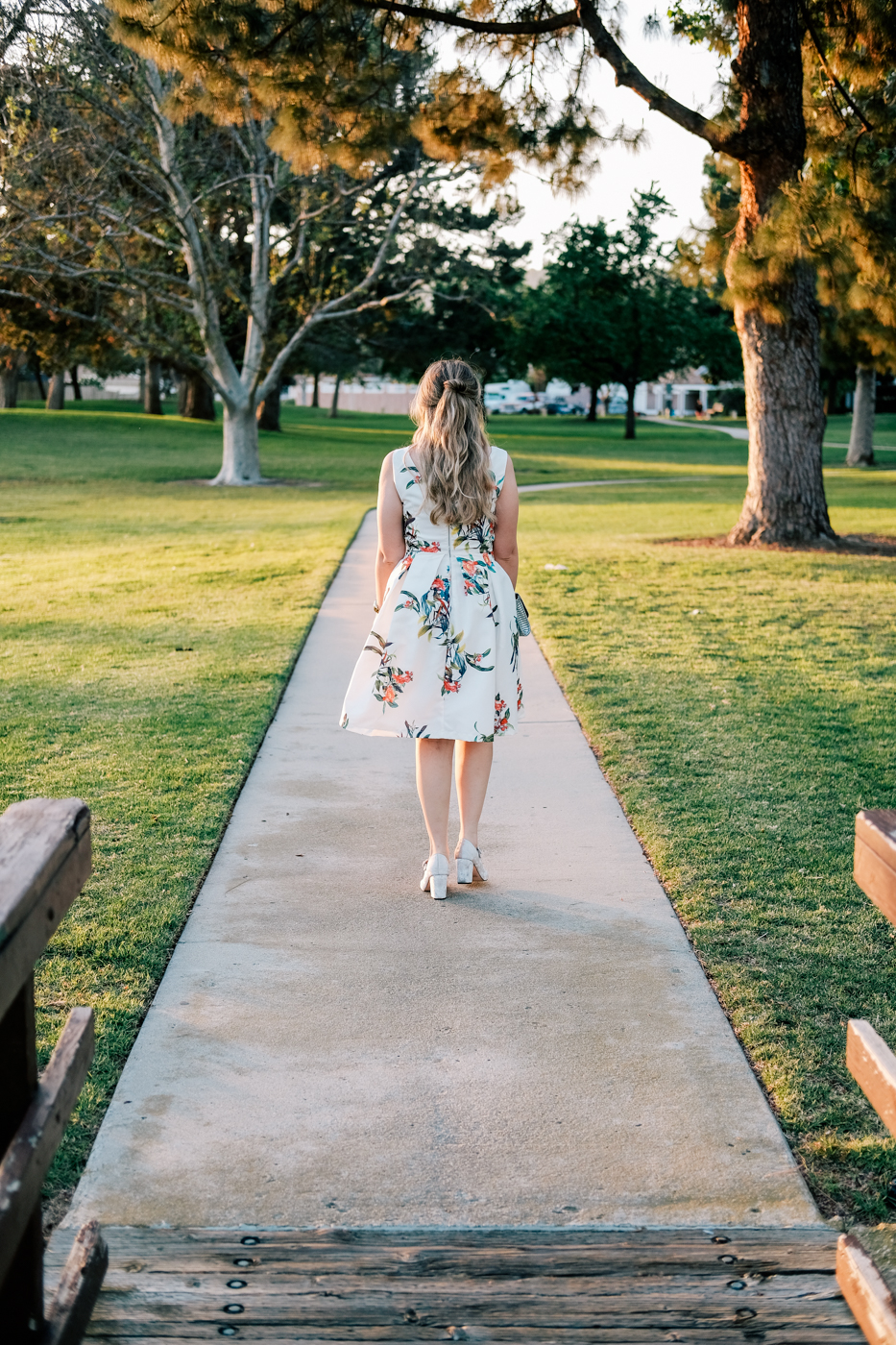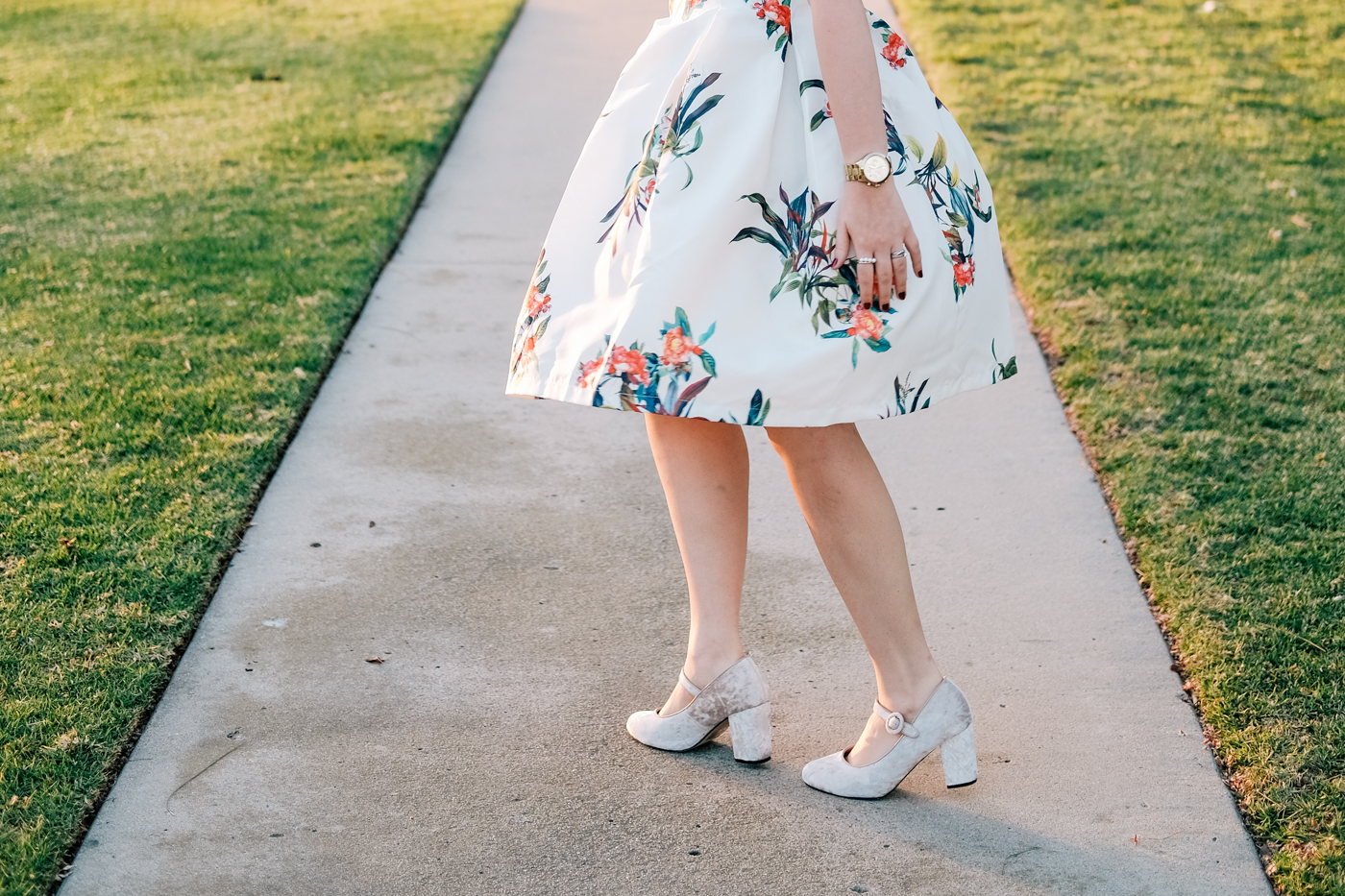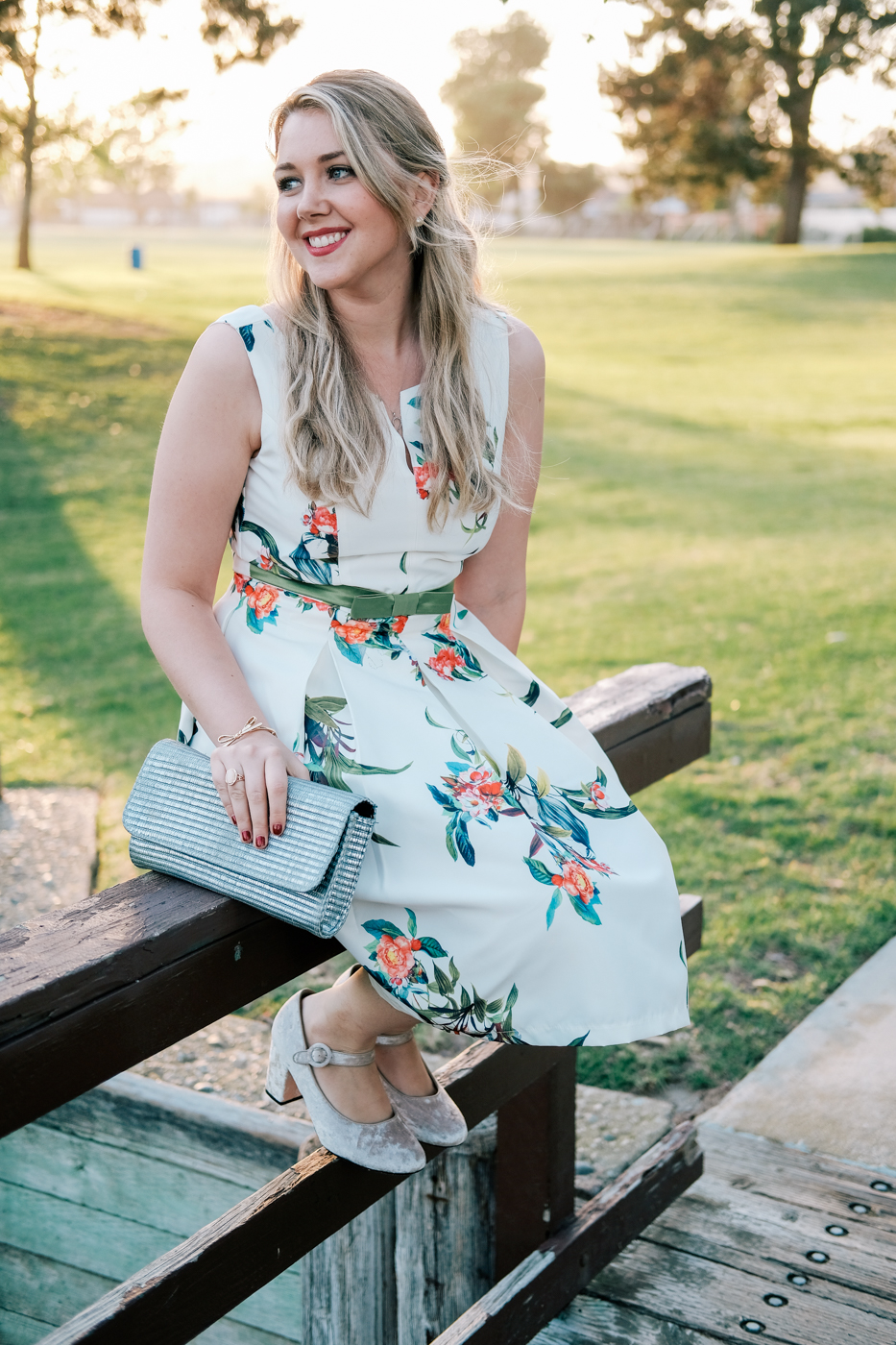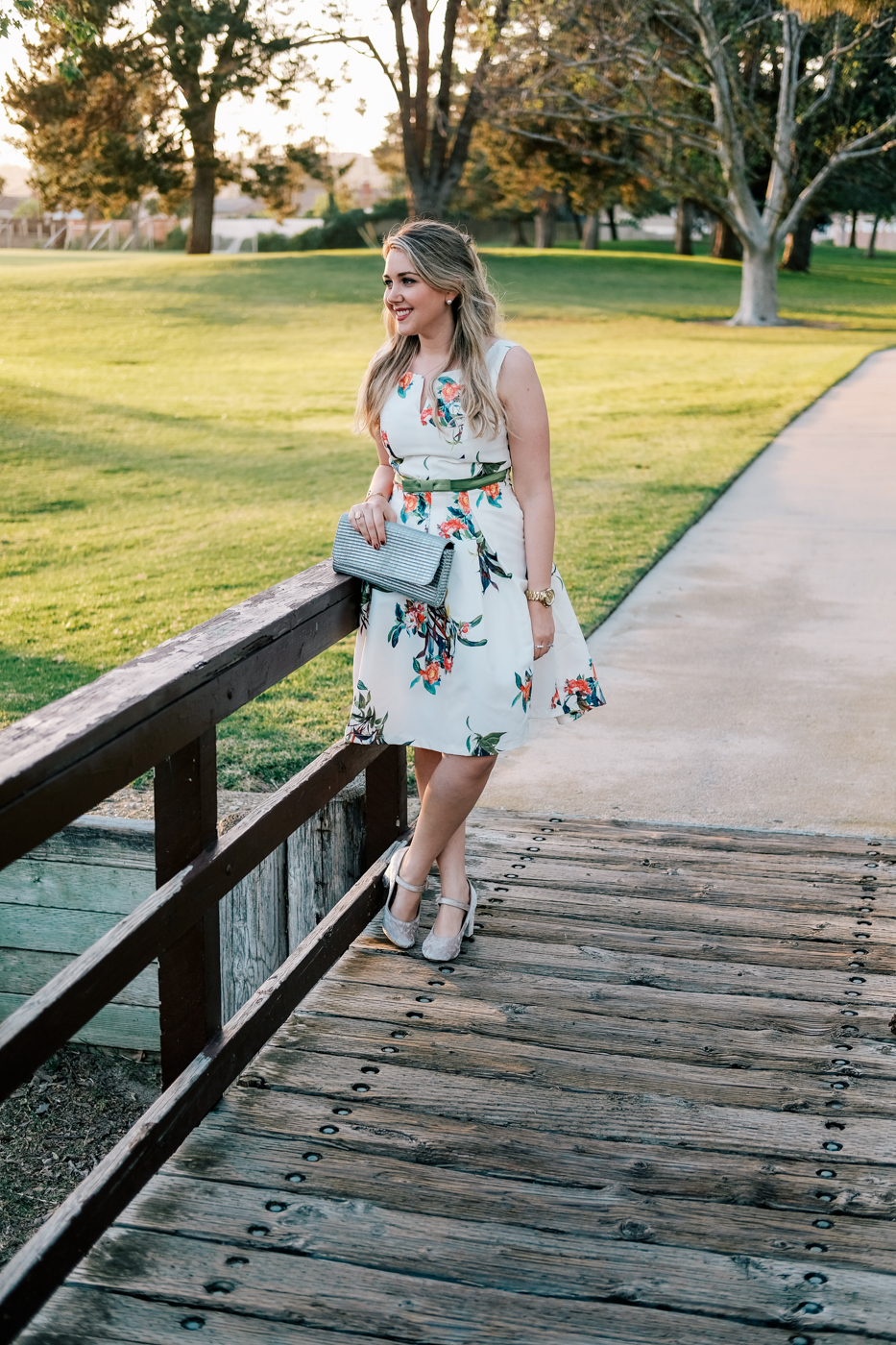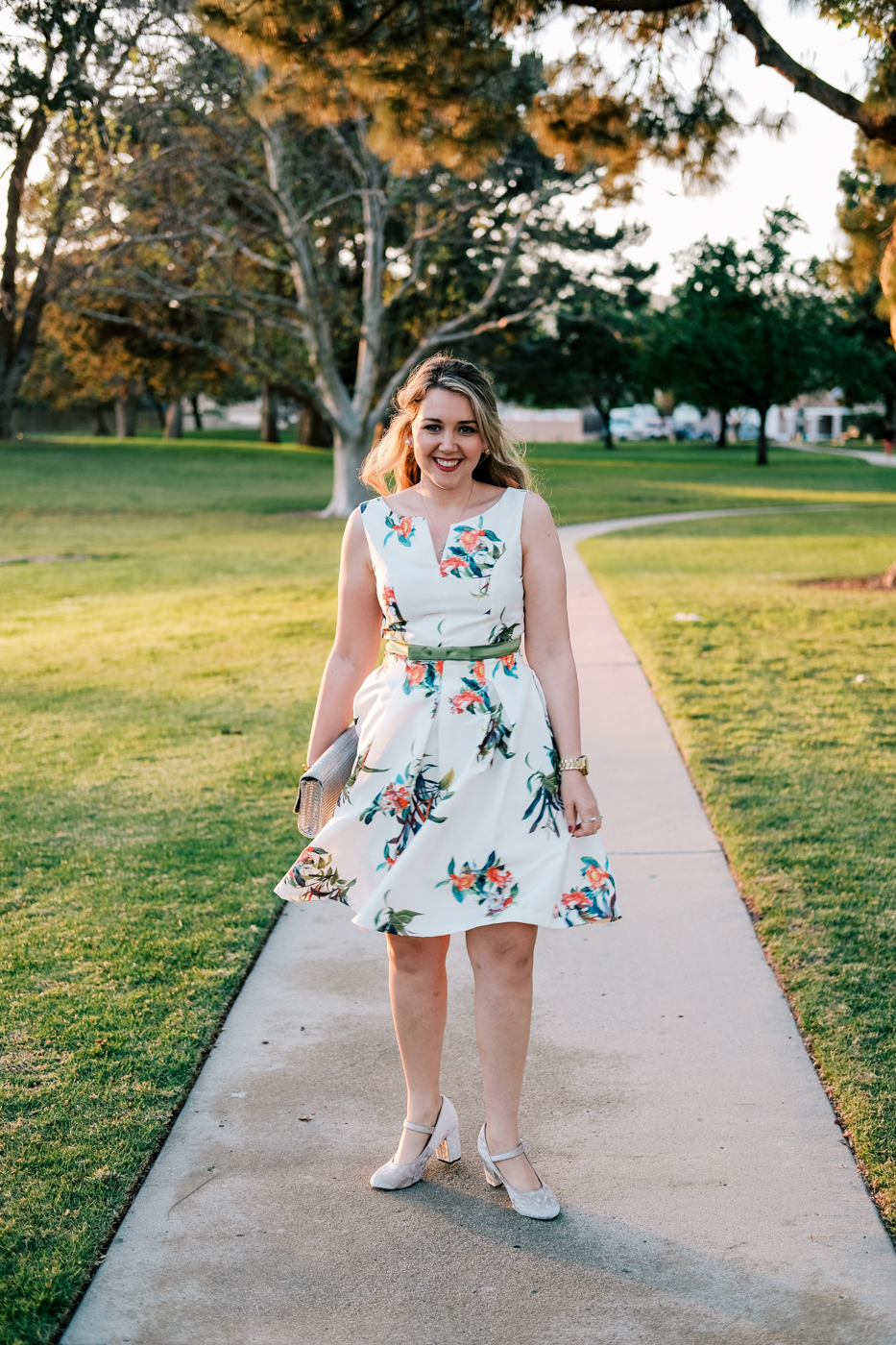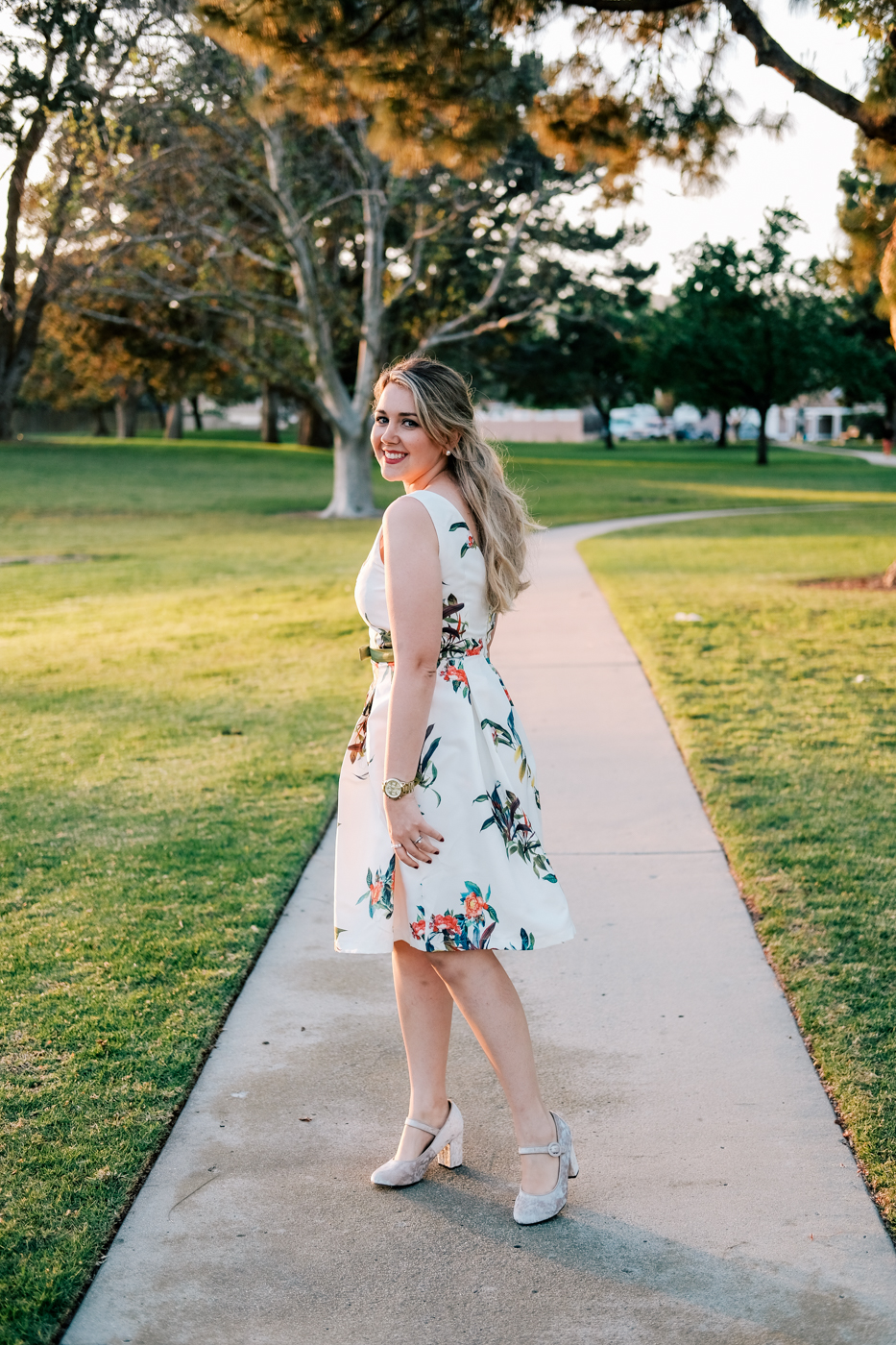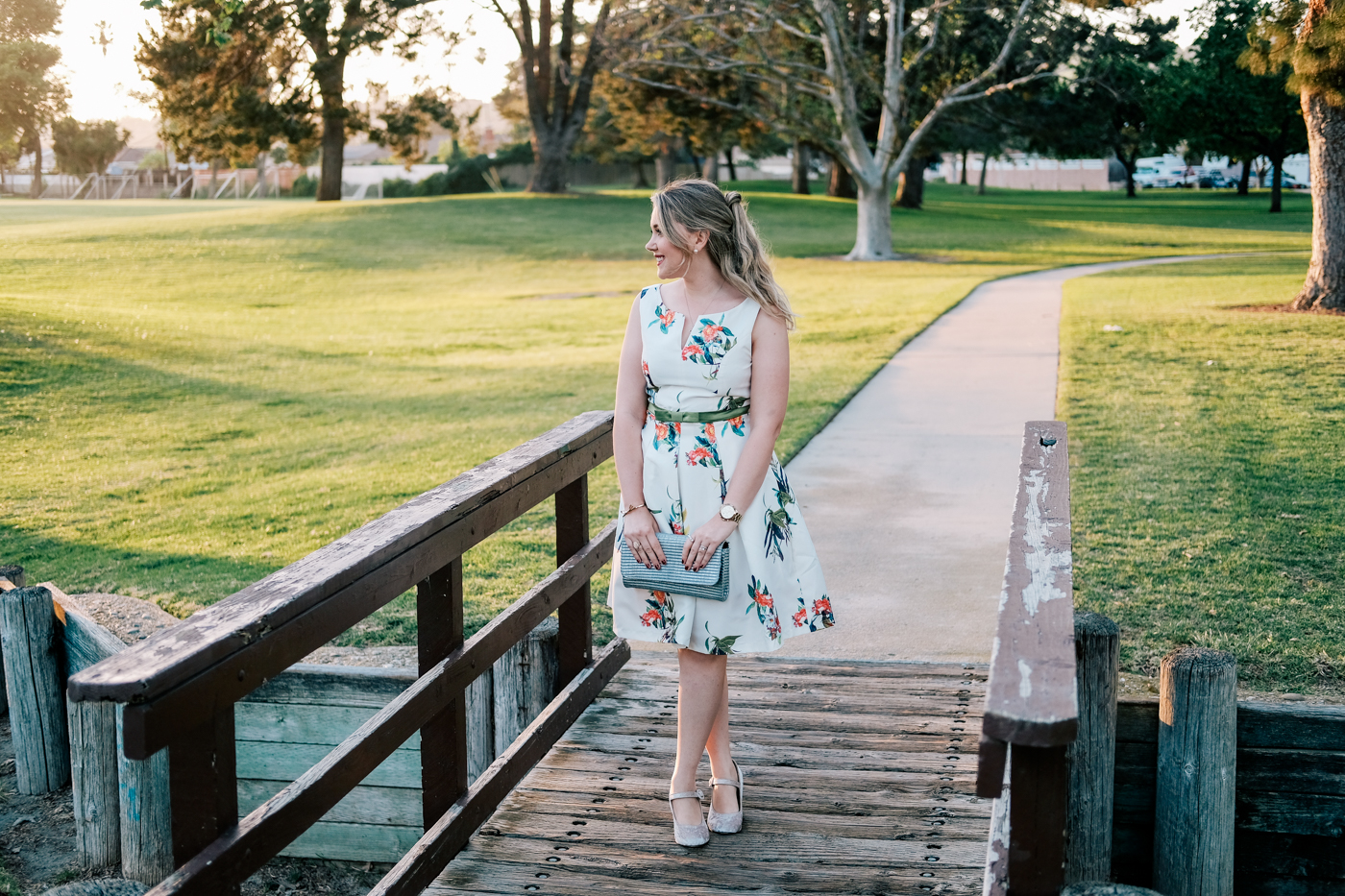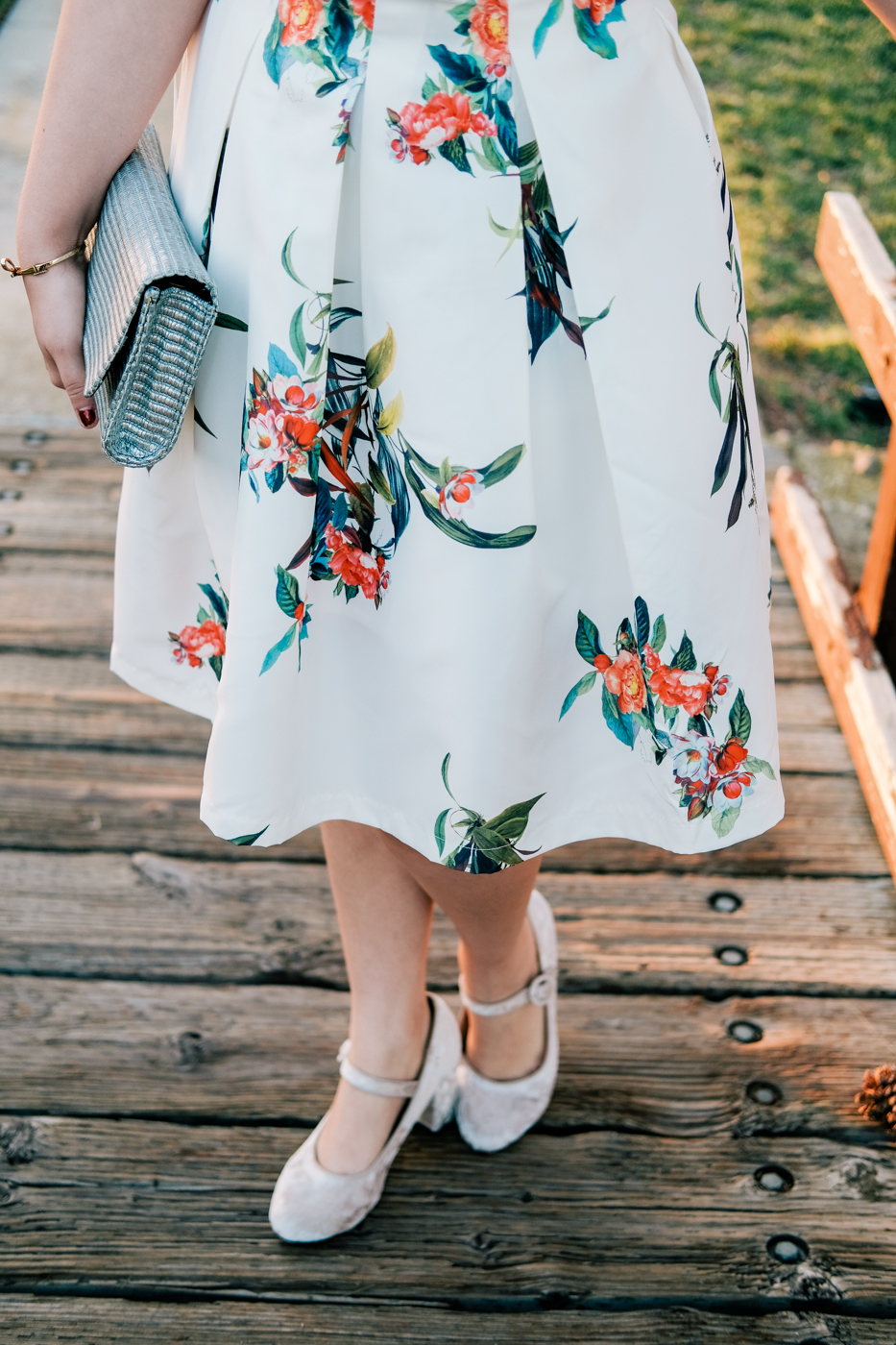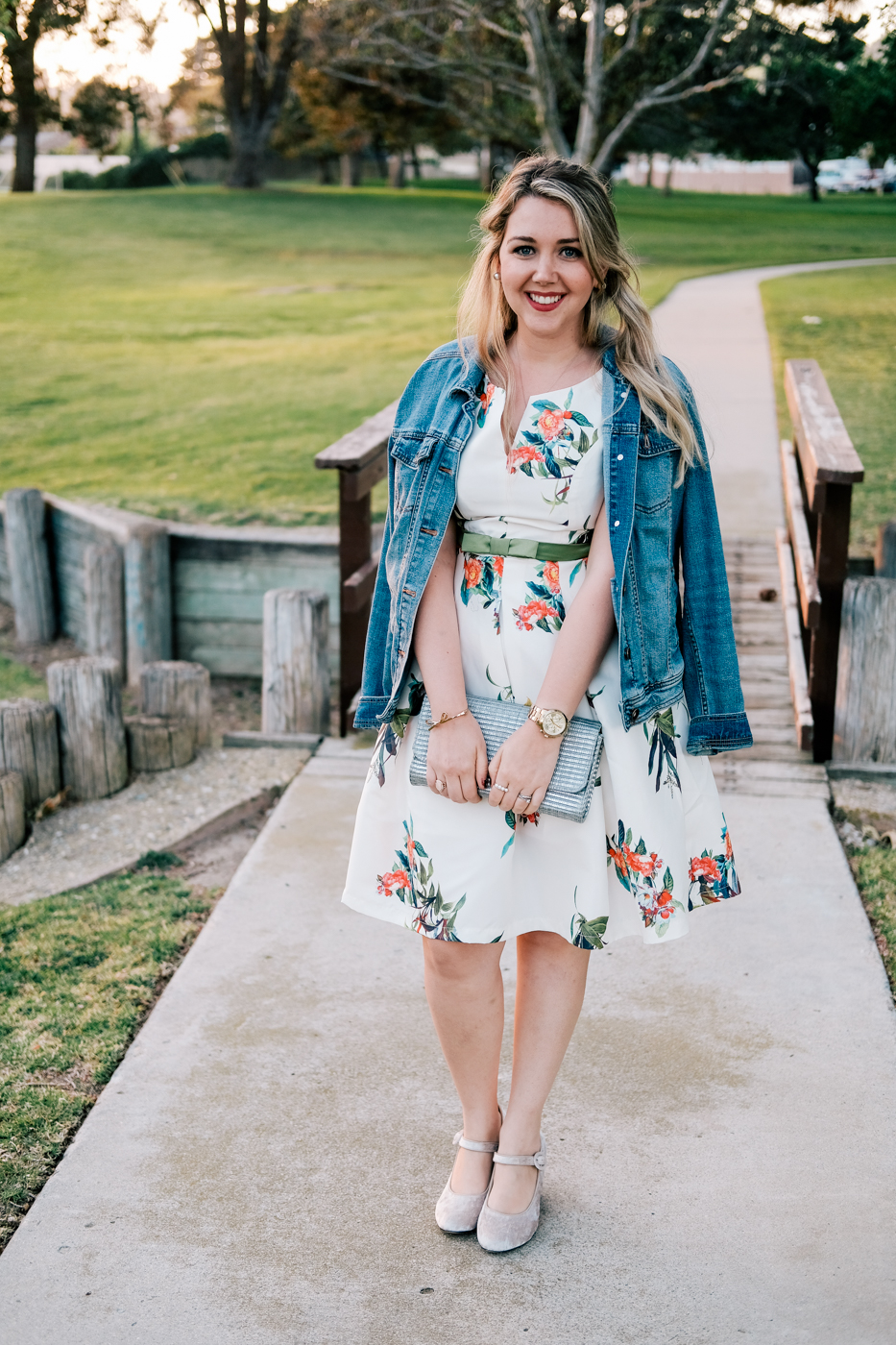 Follow me on the Instagram @deboradahl for daily looks and updates.
See you next time,
Love,
---
SHOP THE POST

---