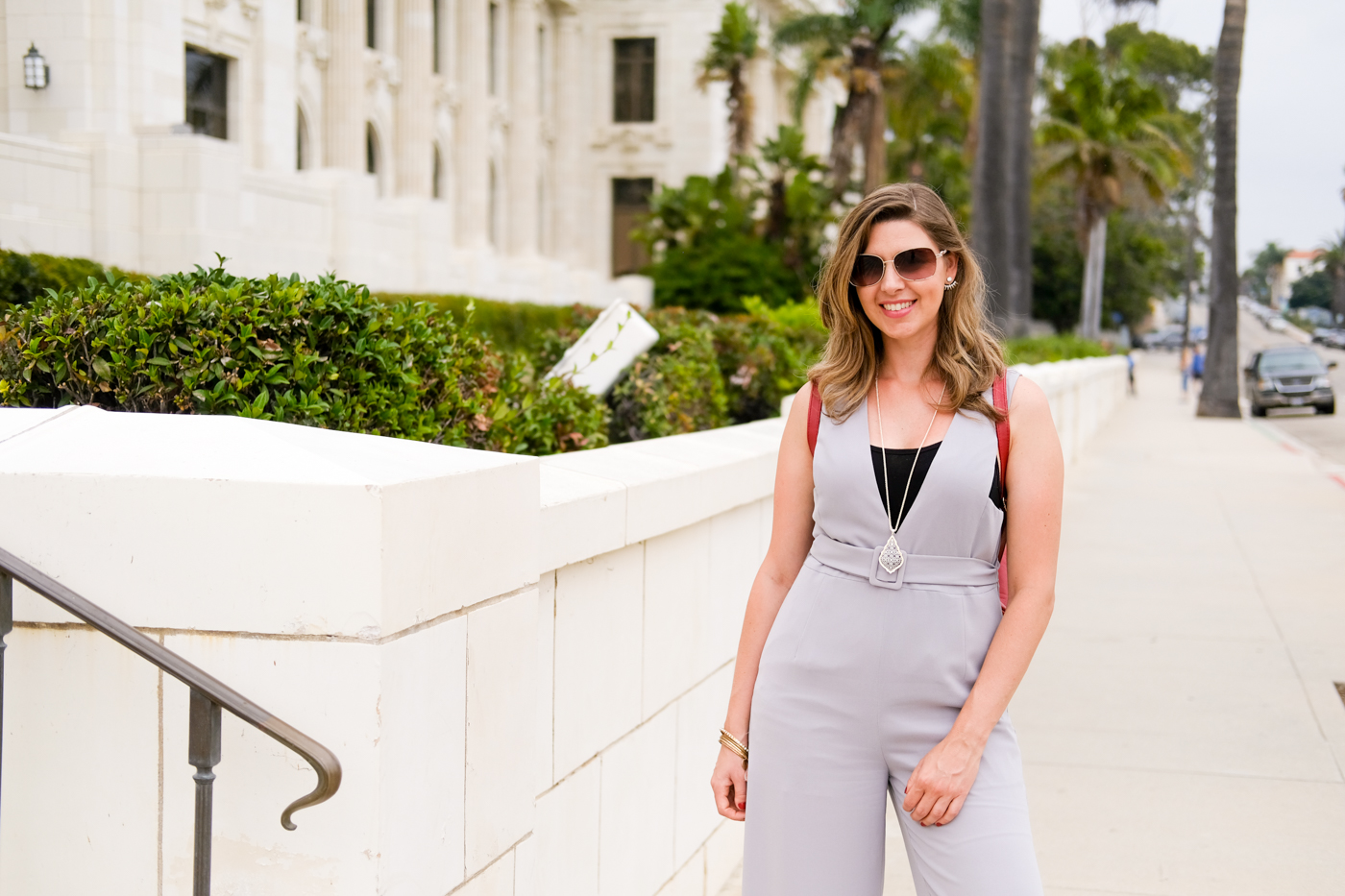 Hello Everyone,
Some of you might not know, but when I started blogging three years ago I shared my blog with my sister Rebeca (@rebecadalbello) who wrote tips on health and fitness. With time Rebecca had to dedicate herself to her career as a personal trainer and I continued to blog by myself. Well, a couple of weeks ago Rebeca came to California with her husband to visit me and we decided to do a photoshoot of her to reminisce about her blogging days. It was such a fun time and I think she was the perfect model for this wide leg cullote jumpsuit I received from the online store VIP.com.
The mid length jumpsuit, or wide leg culotte style is the new trend among fashionistas. Styles like this are becoming more and more frequent in the stores and on the streets. I personally love jumpsuits and the mid length adds a very ladylike style to the piece. But just like the mid skirt, it is important to know how to use a mid jumpsuit, since the length can be tricky and challenging in certain body types. However, if you follow my tips about proportions you will rock the look, just like Rebeca did.
Proportions:
Mid: The jumpsuit follows the same mid skirt rule, and the hemline should be on your mid calf. If the hemline is too long it must be adjusted.
 Since the style usually adds more volume to the hips, it is important to have a fitted top, or wear a belt to mark your waist and create more balance. This will allow your body to look more proportional.
The shorter girls will look taller when paired any mid length piece with heels specially nude ones.
Bustier girls should avoid strapless styles, or anything that will call to much attention to the area, like ruffles.
Girls with bigger hips should avoid styles with visible pockets and invest in darker colors or stripes, which are also trending. You can also wear heels to lengthen the silhouette even more.
The solid color styles are a great piece to transition from chic to casual when paired with the right accessories. For this look Rebeca chose a more minimalist style, pairing the jumpsuit with a black tank top and black medium heels. The accessories were used to add a modern touch to the final look, the red mini backpack brought a pop of color and the long necklace also helped to lengthen the silhouette.
Unfortunately, this style Rebeca is wearing is sold out, but there are many other beautiful pieces at VIP.com , from trendy jumpsuits, to elegant dresses, shoes, and even children's clothes. The best part is that you can get $5 off purchases above $50 with my coupon code: Debora578.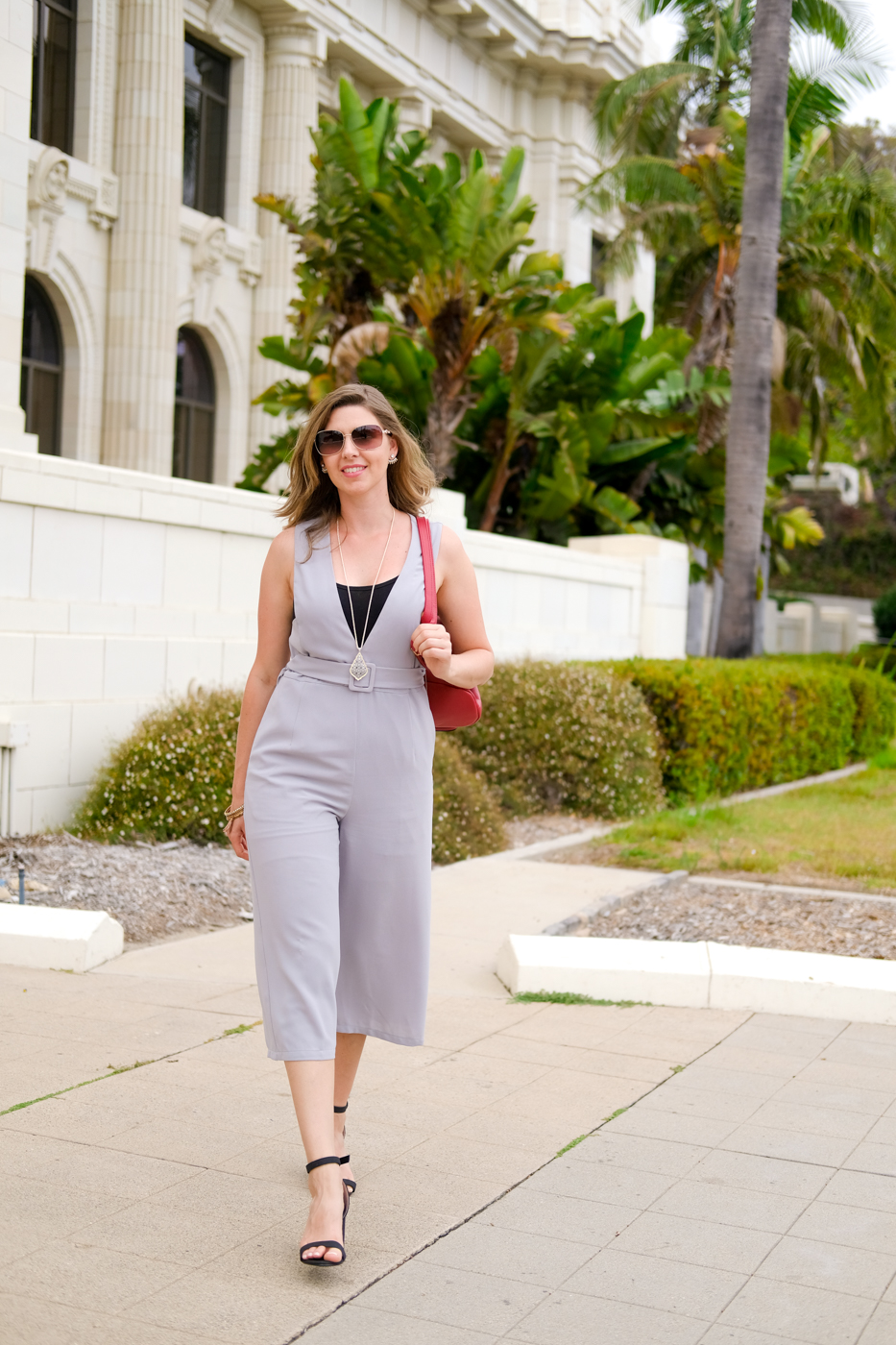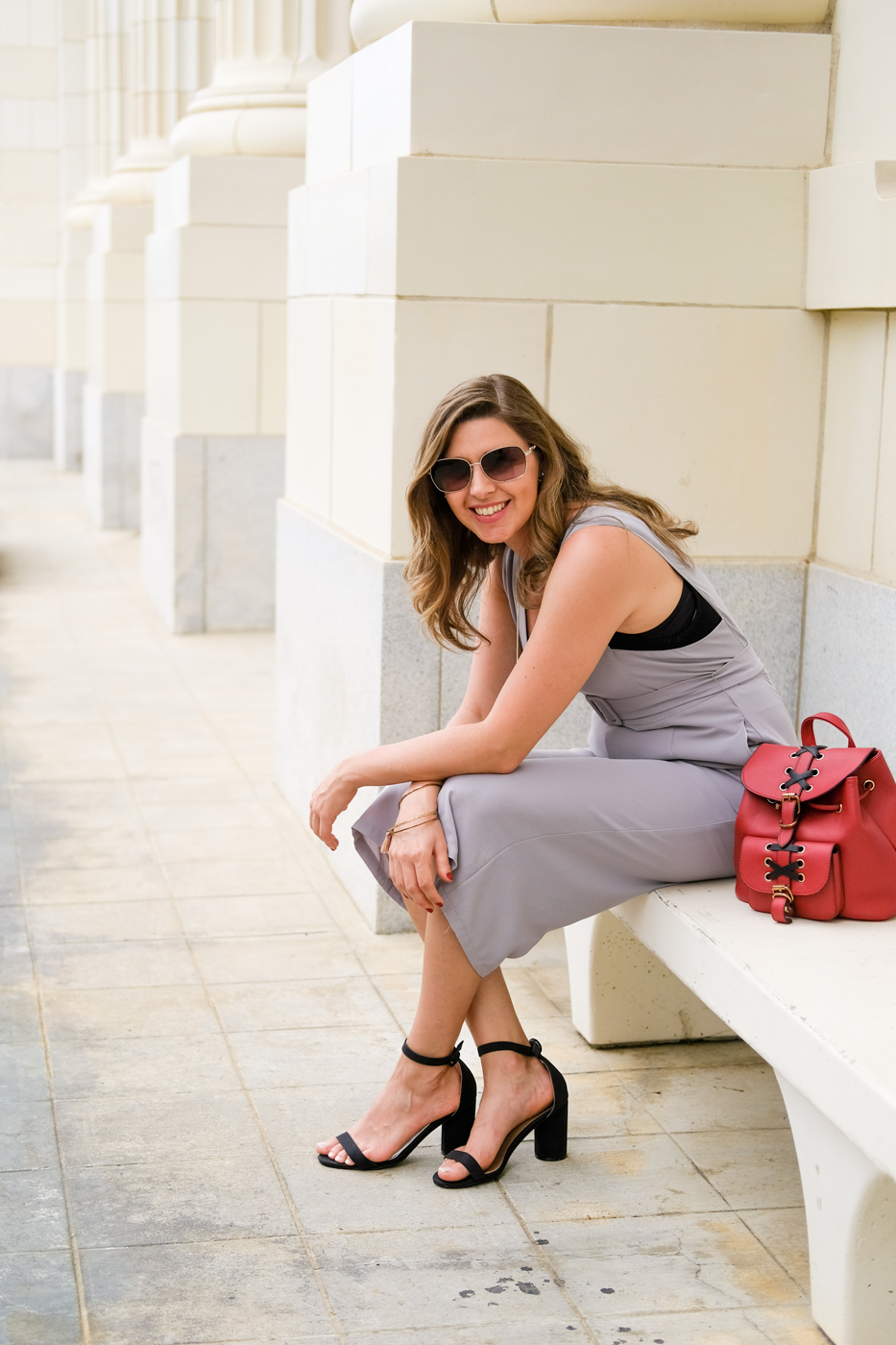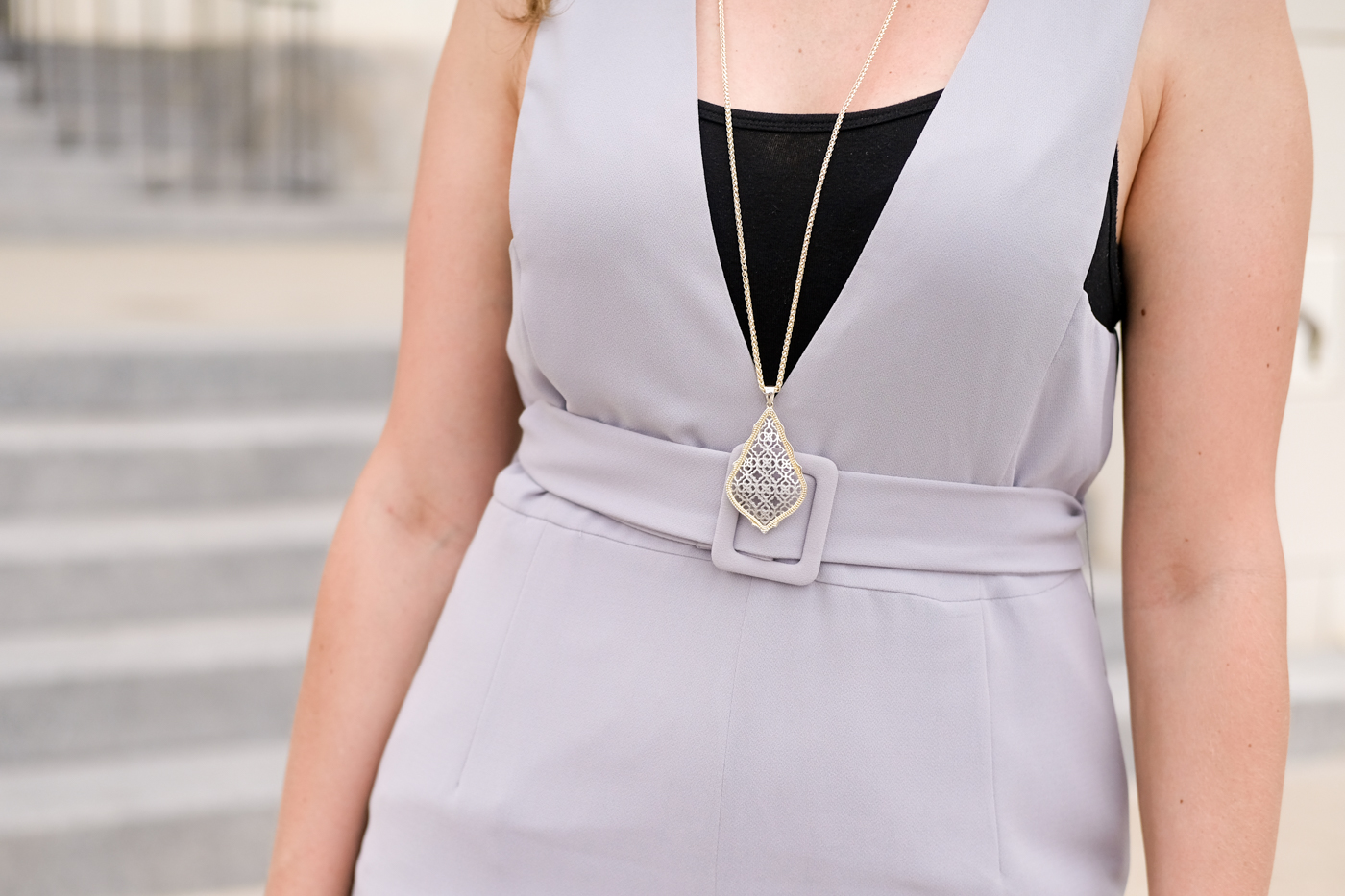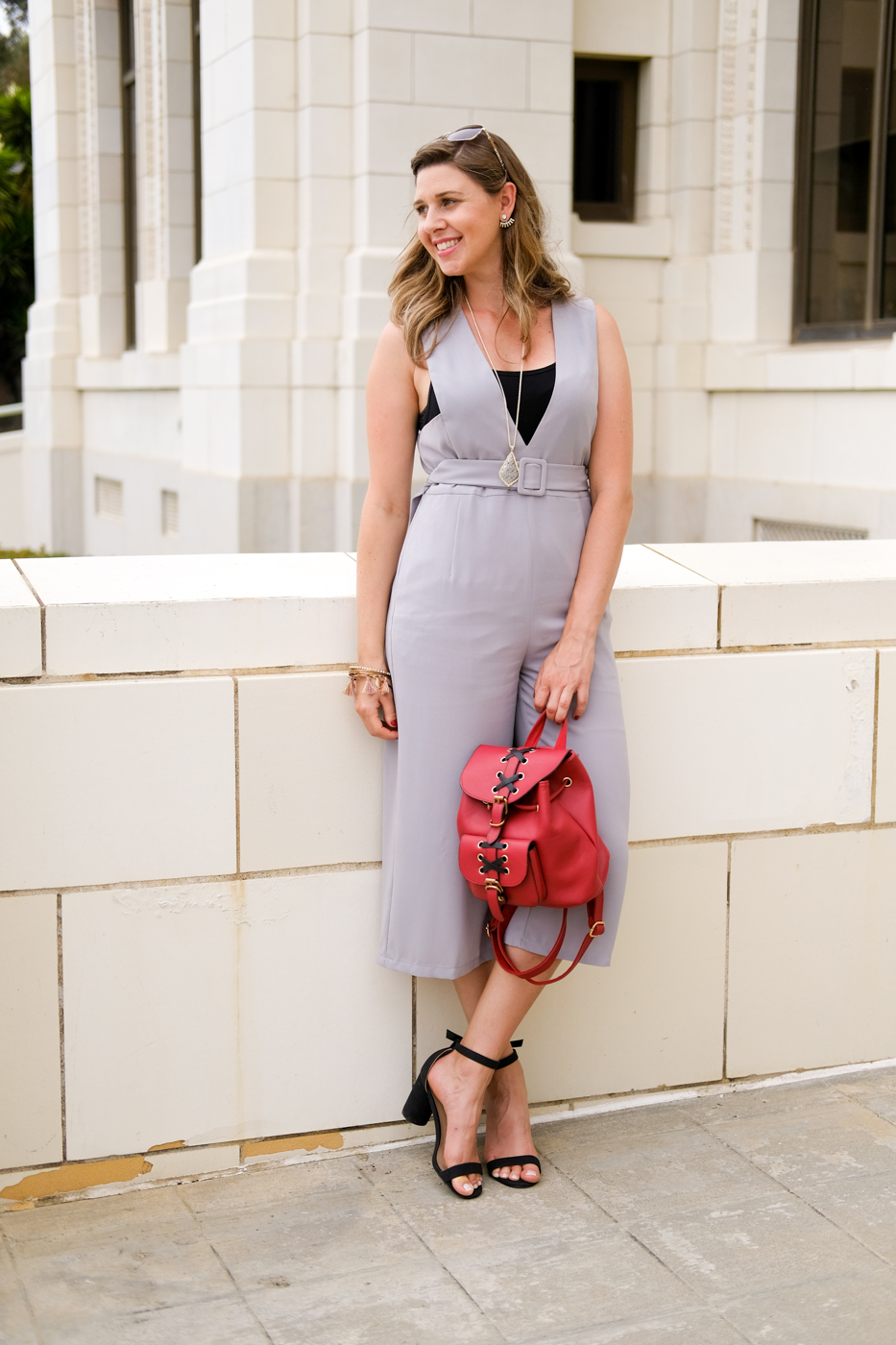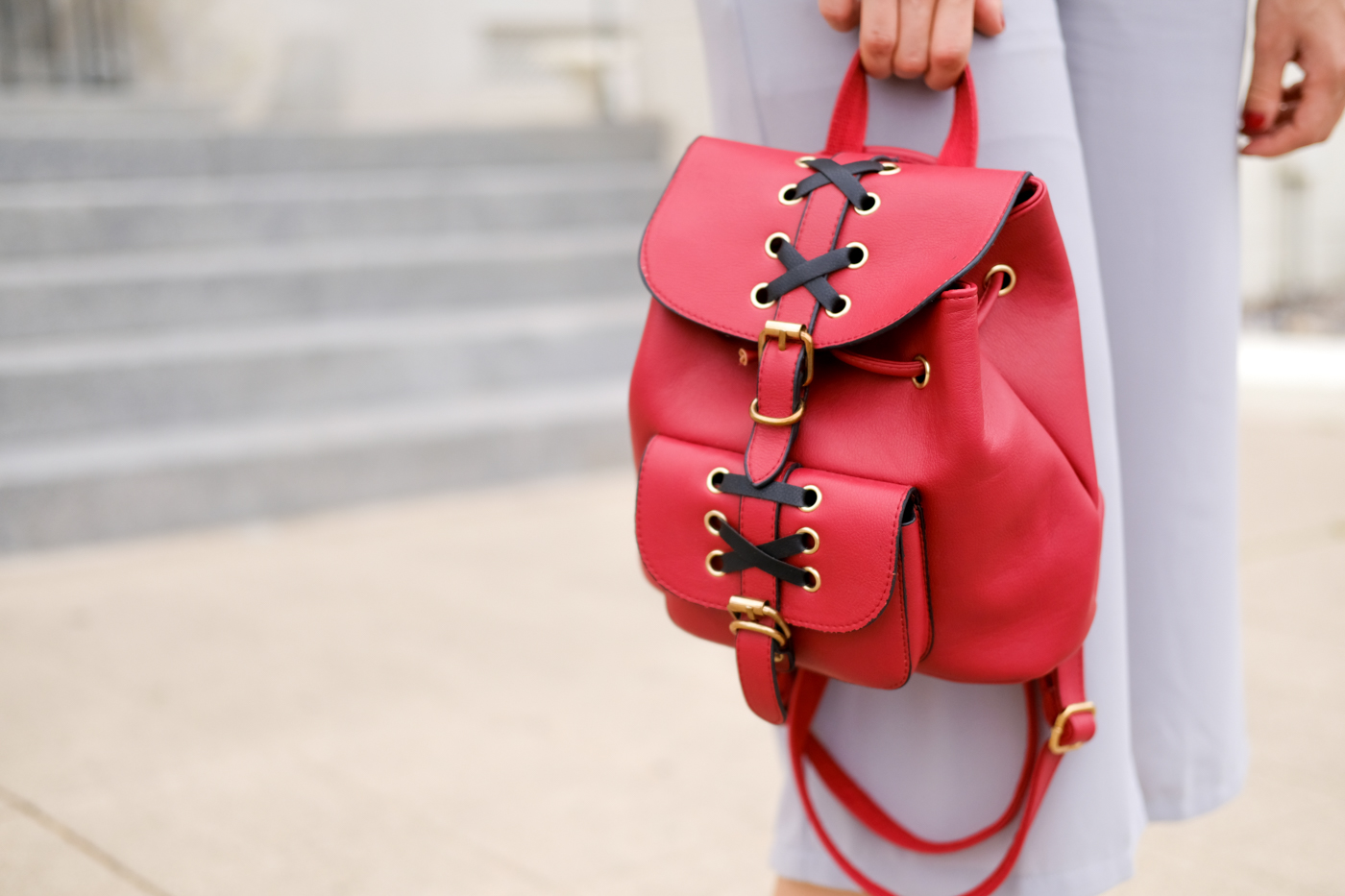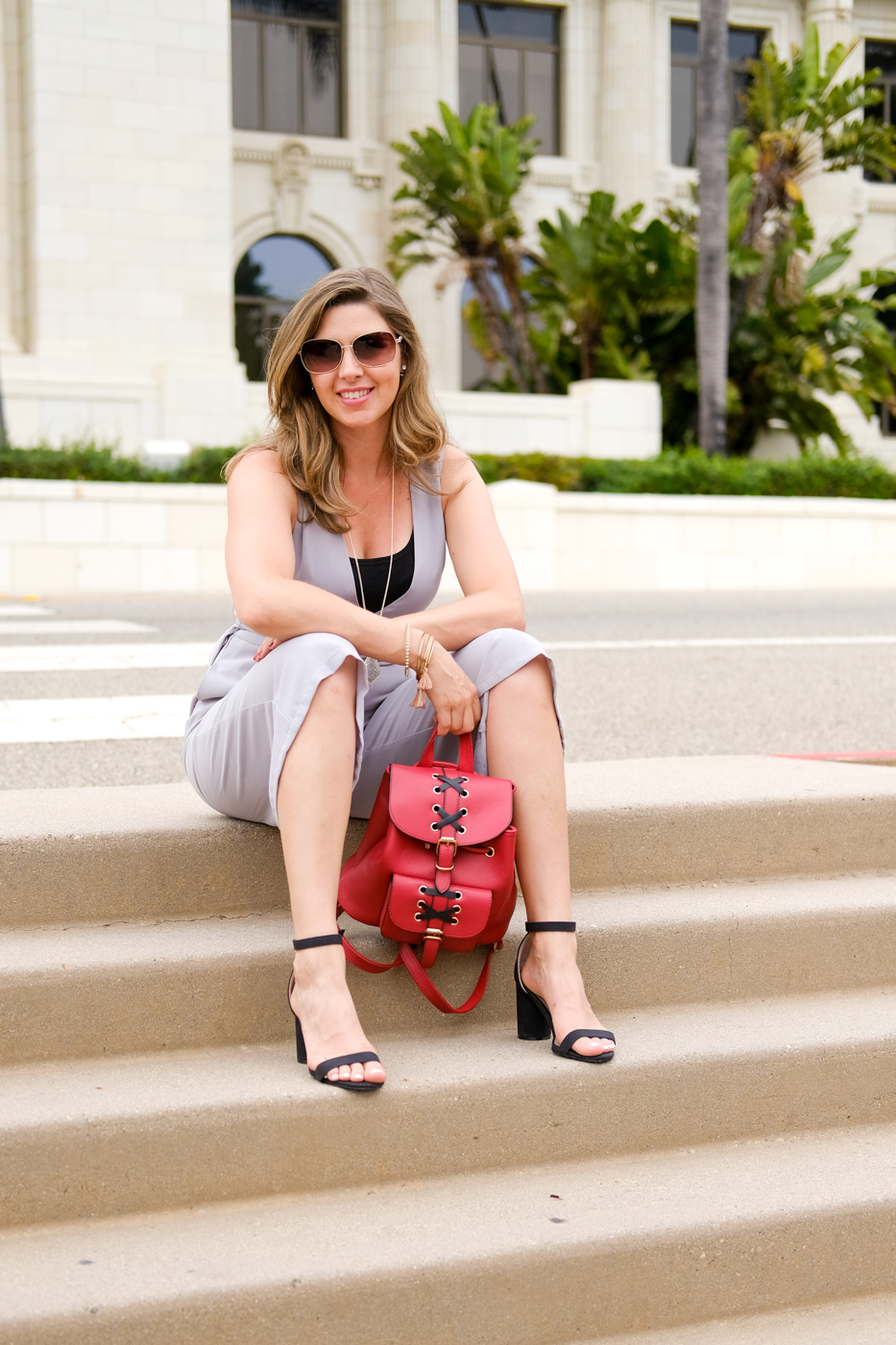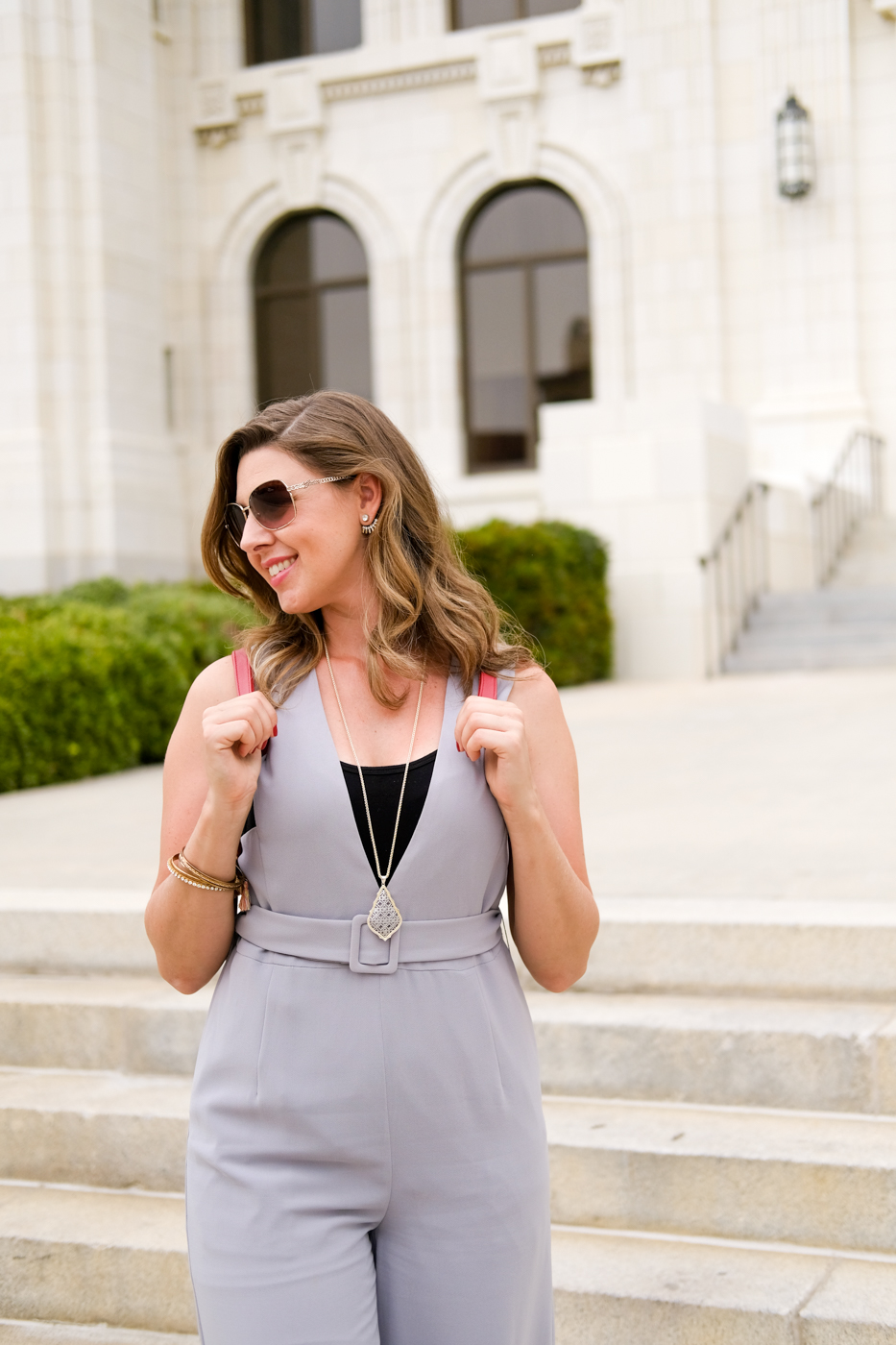 See you next time!
Love,
---
SHOP THE LOOK

---