Hello Everyone,
Did anybody blink and all of sudden it was Christmas week? I'm not sure why, but it feels like Christmas came so soon and I'm not prepared for it yet. These last couple of weeks have been busy and stressful. We had and are still having many wildfires in southern California. Praise God we are okay and our city wasn't in danger, but many people in cities nearby lost their homes. In many ways the spirit of Christmas was replaced by instability. Around here we continue to pray for the safety of all those involved in this tragedy and for the fire to stop. Thankfully we are also witnessing abundant help for those in need. Its a beautiful thing to see.
With all that is happening and Christmas just around the corner, there is no better time to remember that God is still in control, even when sad things happen around us. He already gave us the greatest gift, his Son Jesus. Even though he was probably not born in December 25th, it is on Christmas that we celebrate when love came down, when hope was born, when a Savior came for you and for me. Even when things are hard, remember God has a plan, and he wants you to be with Him someday! His way to Him is through his Son, so this Christmas, get to know Jesus, the reason for this party, and know that he will be with you everyday of your life!
For unto you is born this day in the city of David a Savior, who is Christ the Lord.
Luke 2:11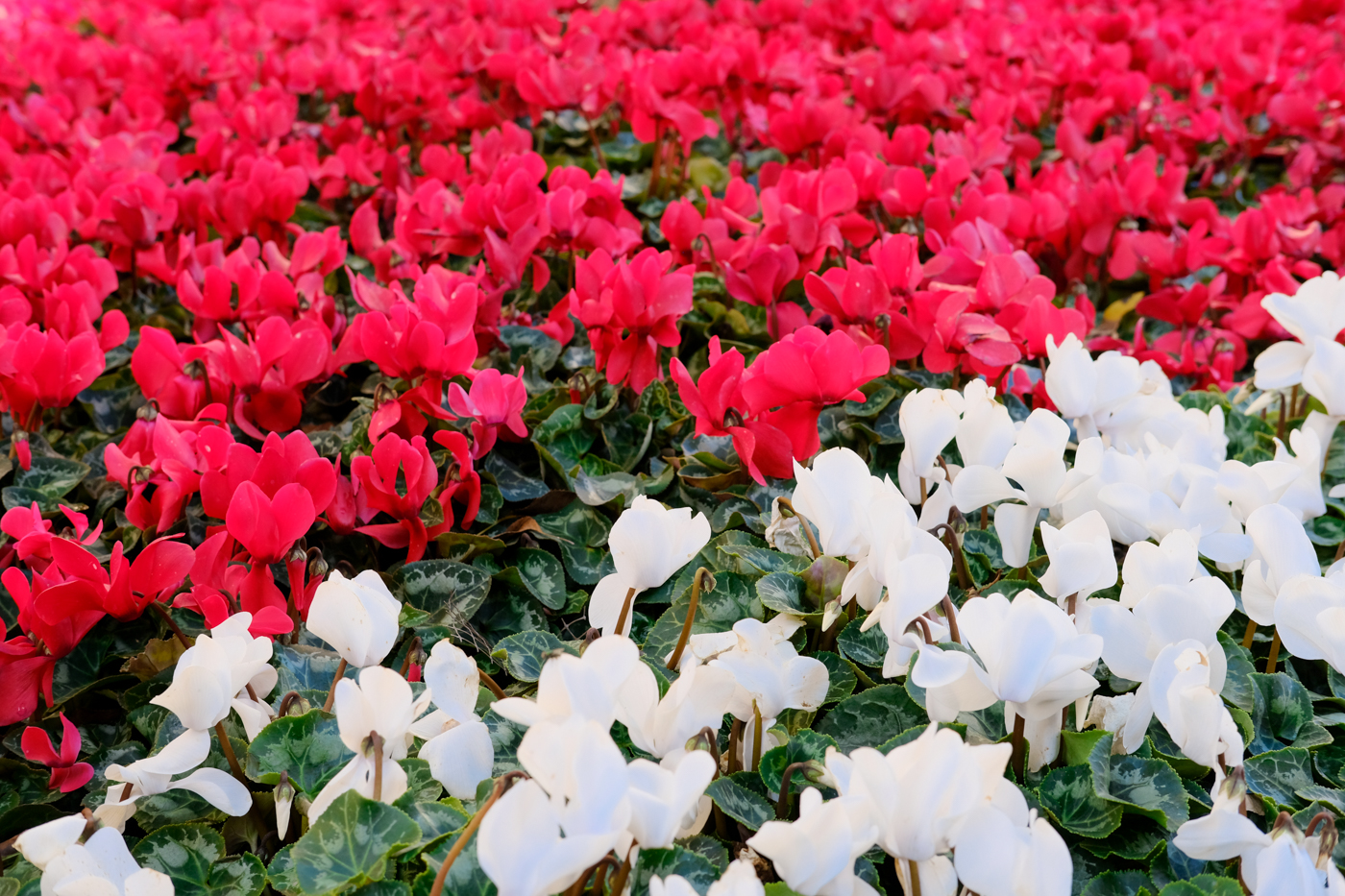 A few weeks ago I met with a friend at The Americana at Brand in Glendale and took the opportunity to photograph my outfit and the Christmas decorations for you guys. How beautiful is this place? I really enjoy this open shopping areas here in LA.
As you may know, I love romantic looks with a modern touch, and for this reason I chose to wear a lace blouse and over the knees boots. Later on I found out next year's color picked by Pantone is Ultra violet, a blue-based purple similar to the color of my top. That made me really happy because I'm loving this blouse and I'm excited to see purple taking the streets. The color looks great on many different skin tones, including fair tones like mine.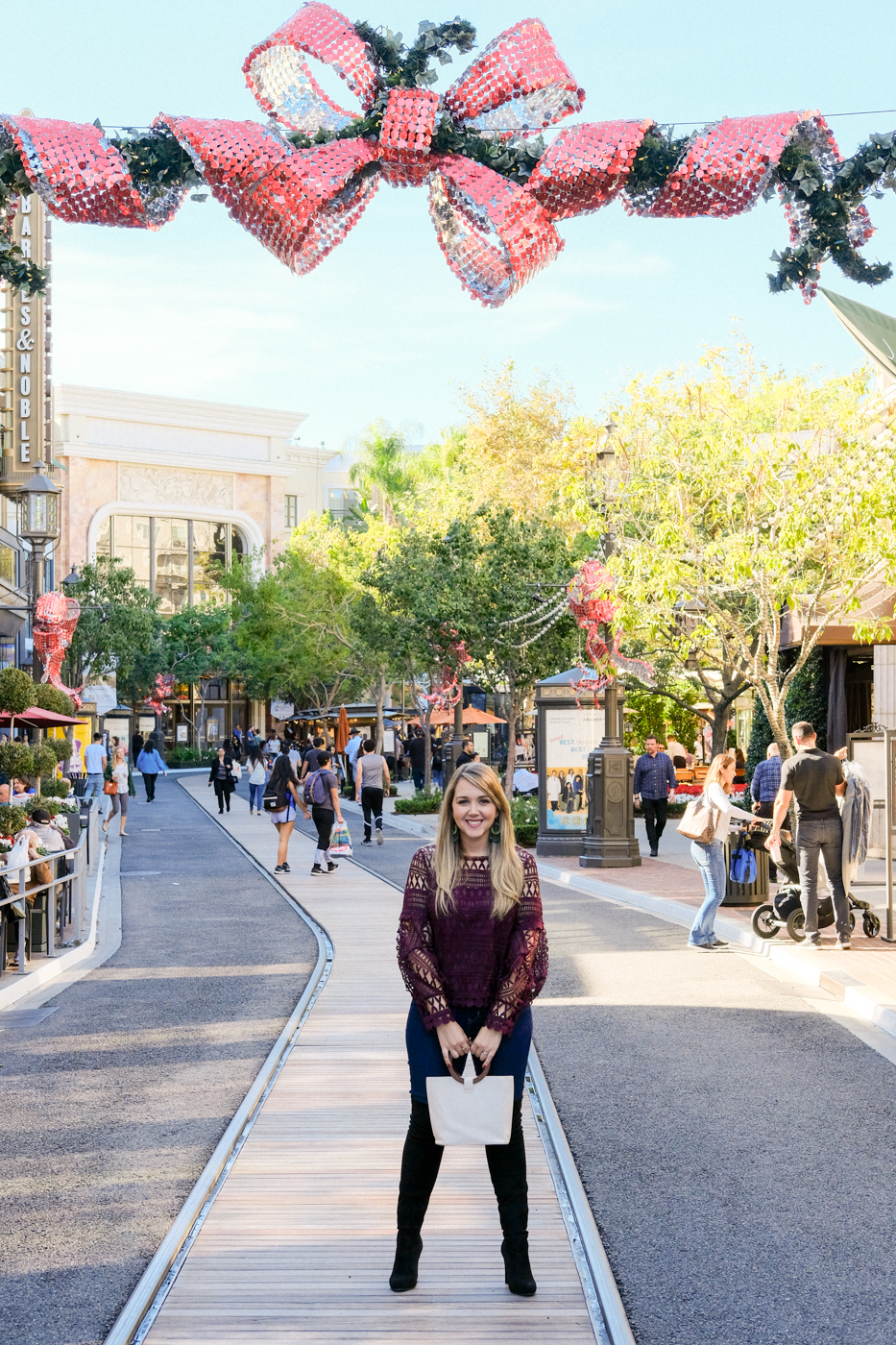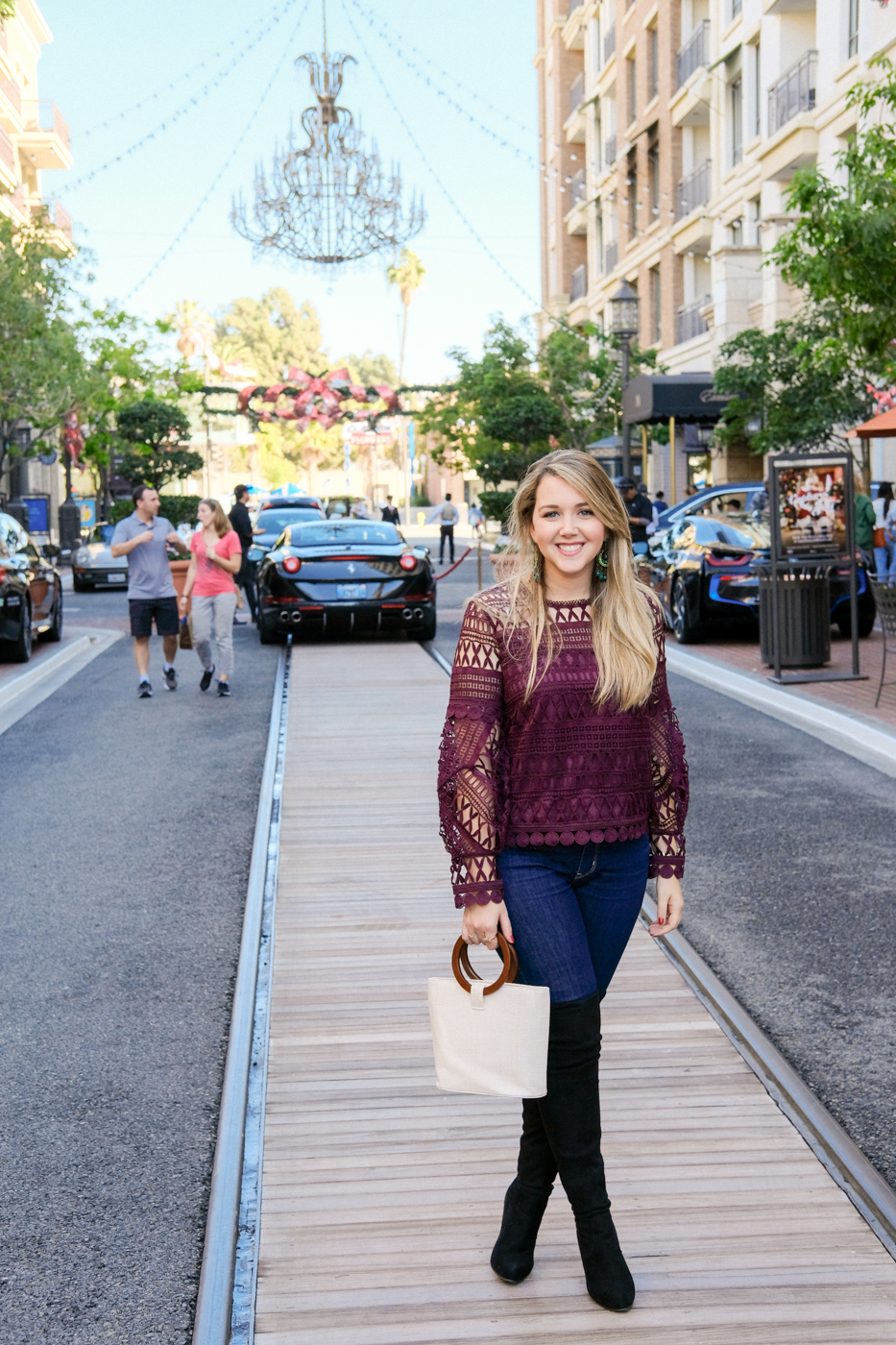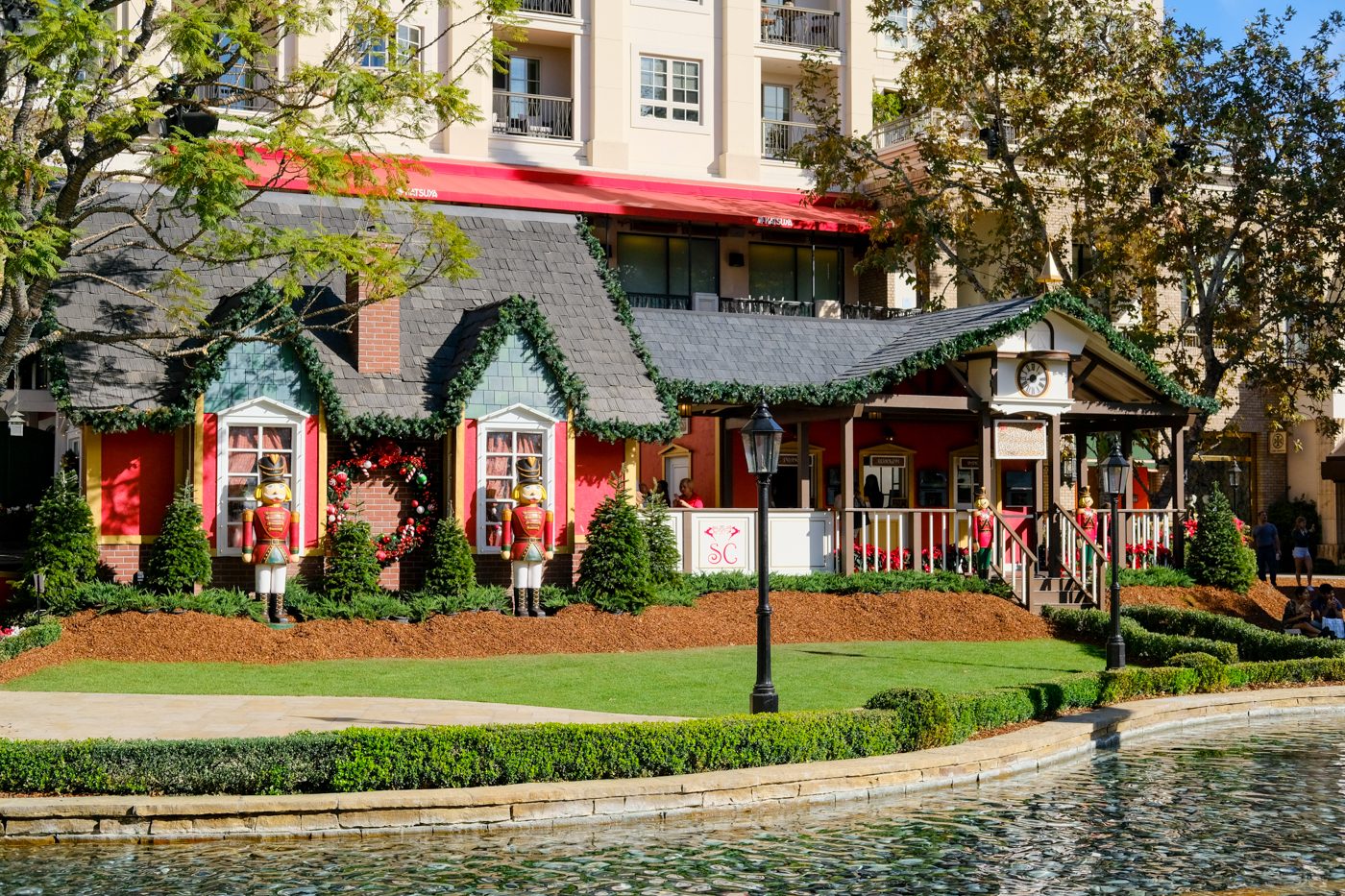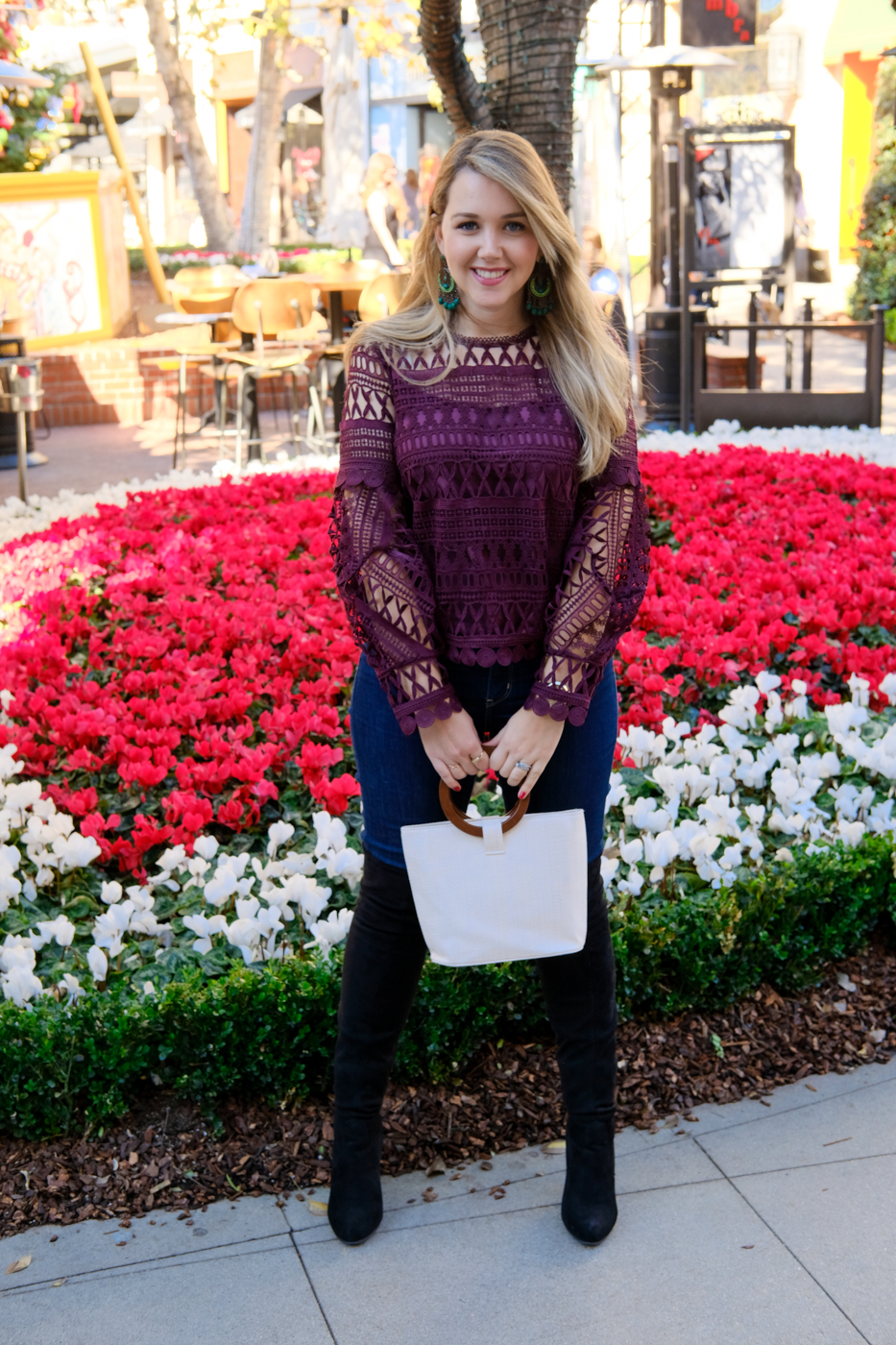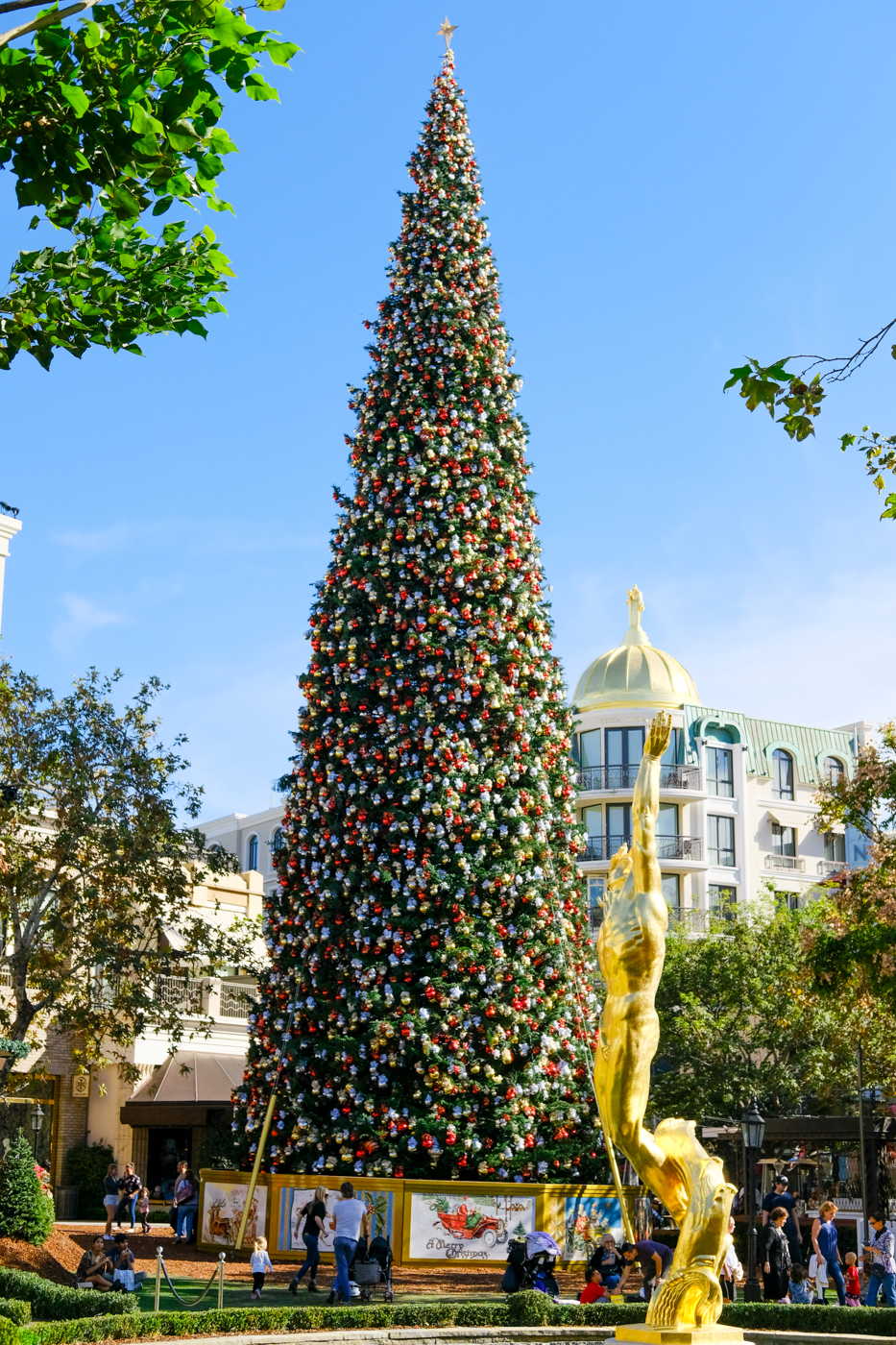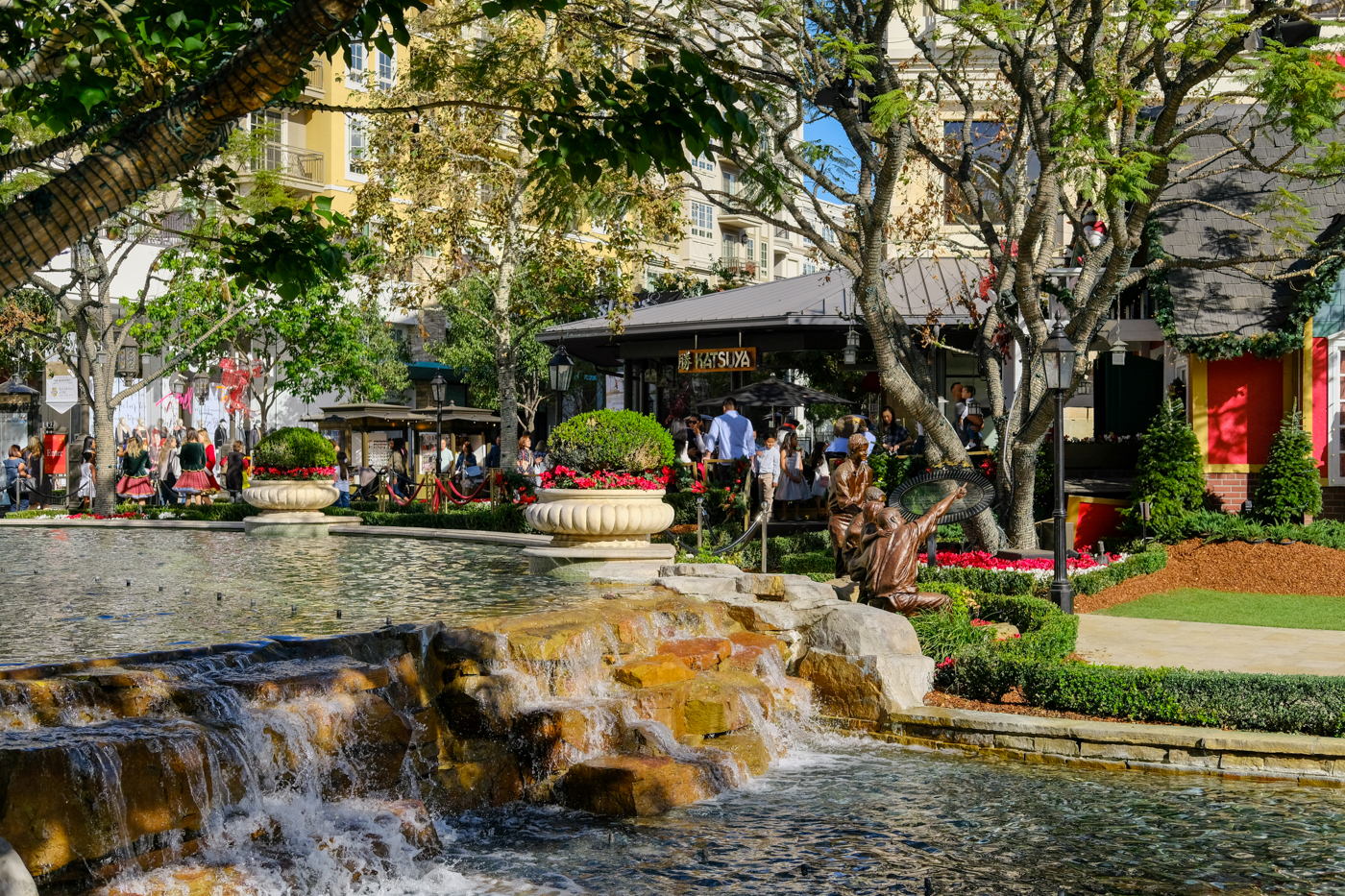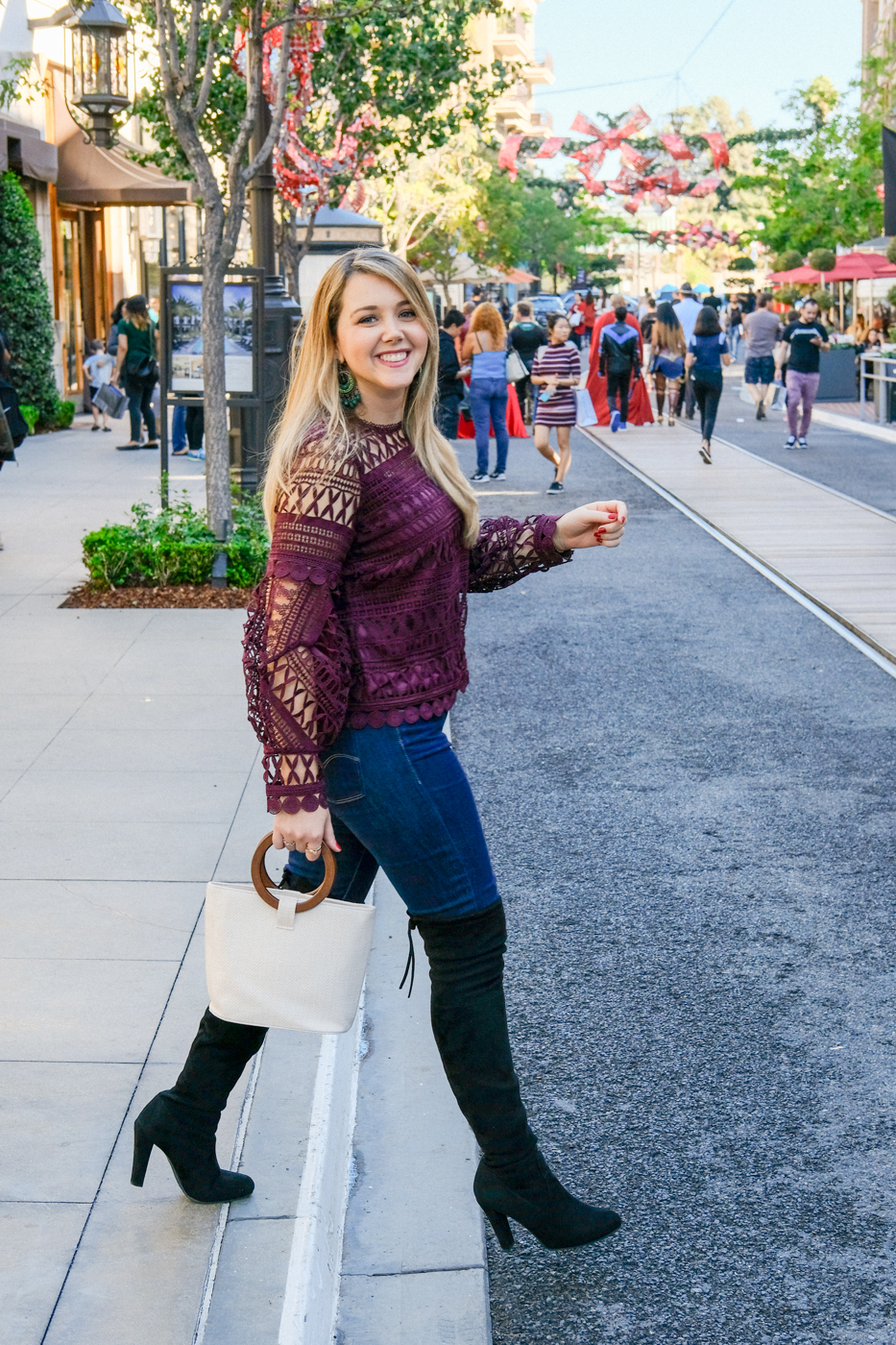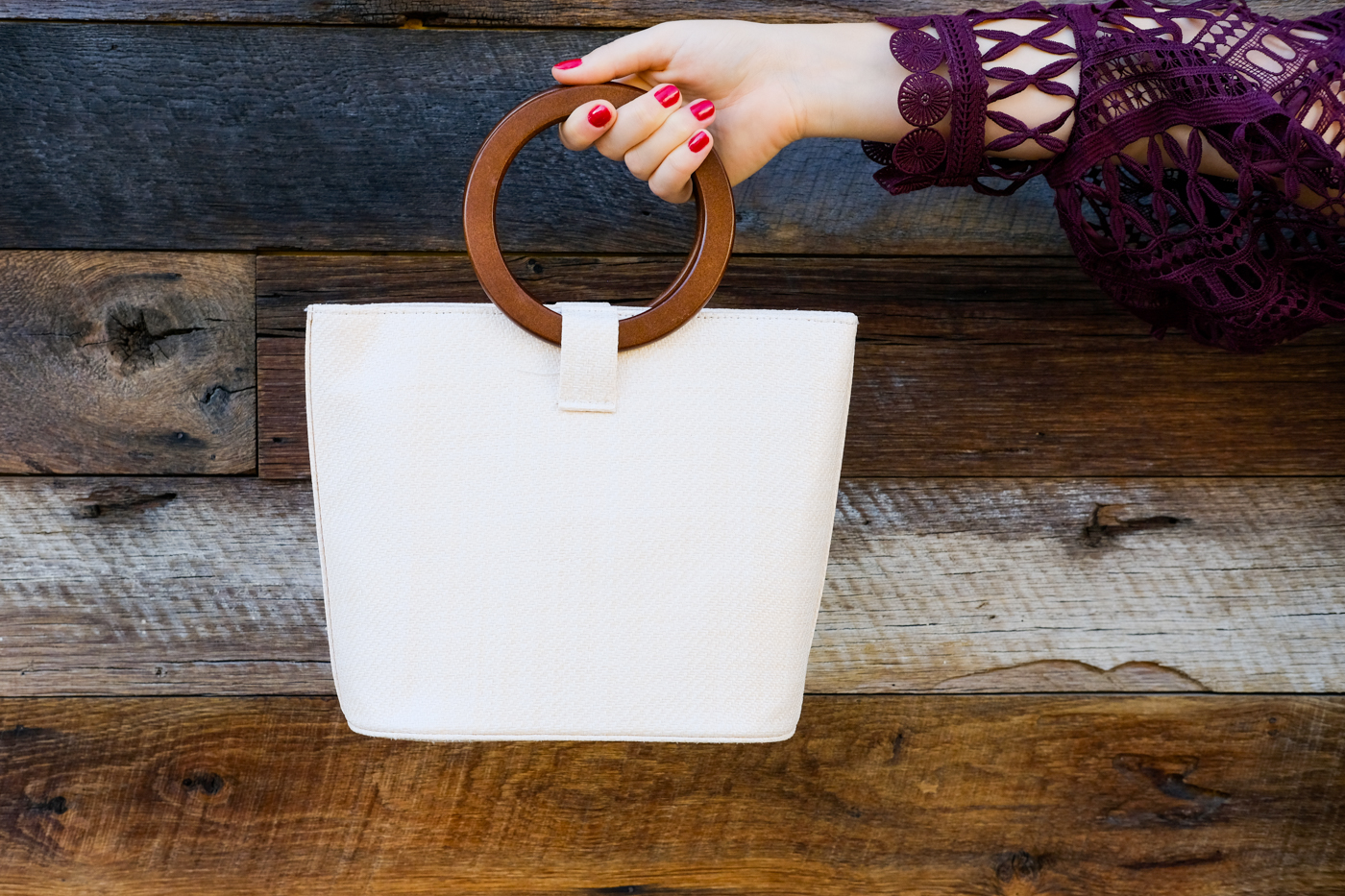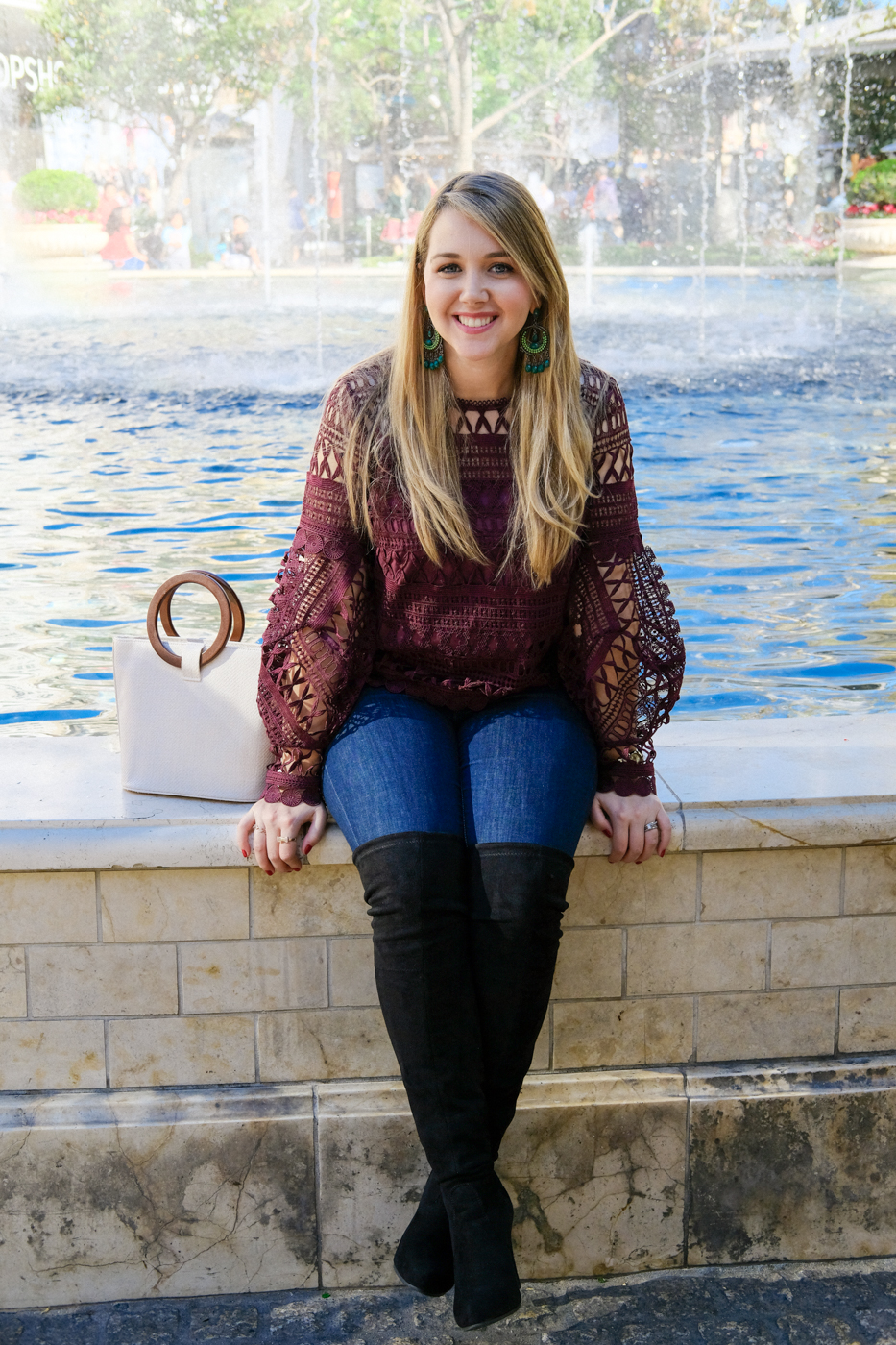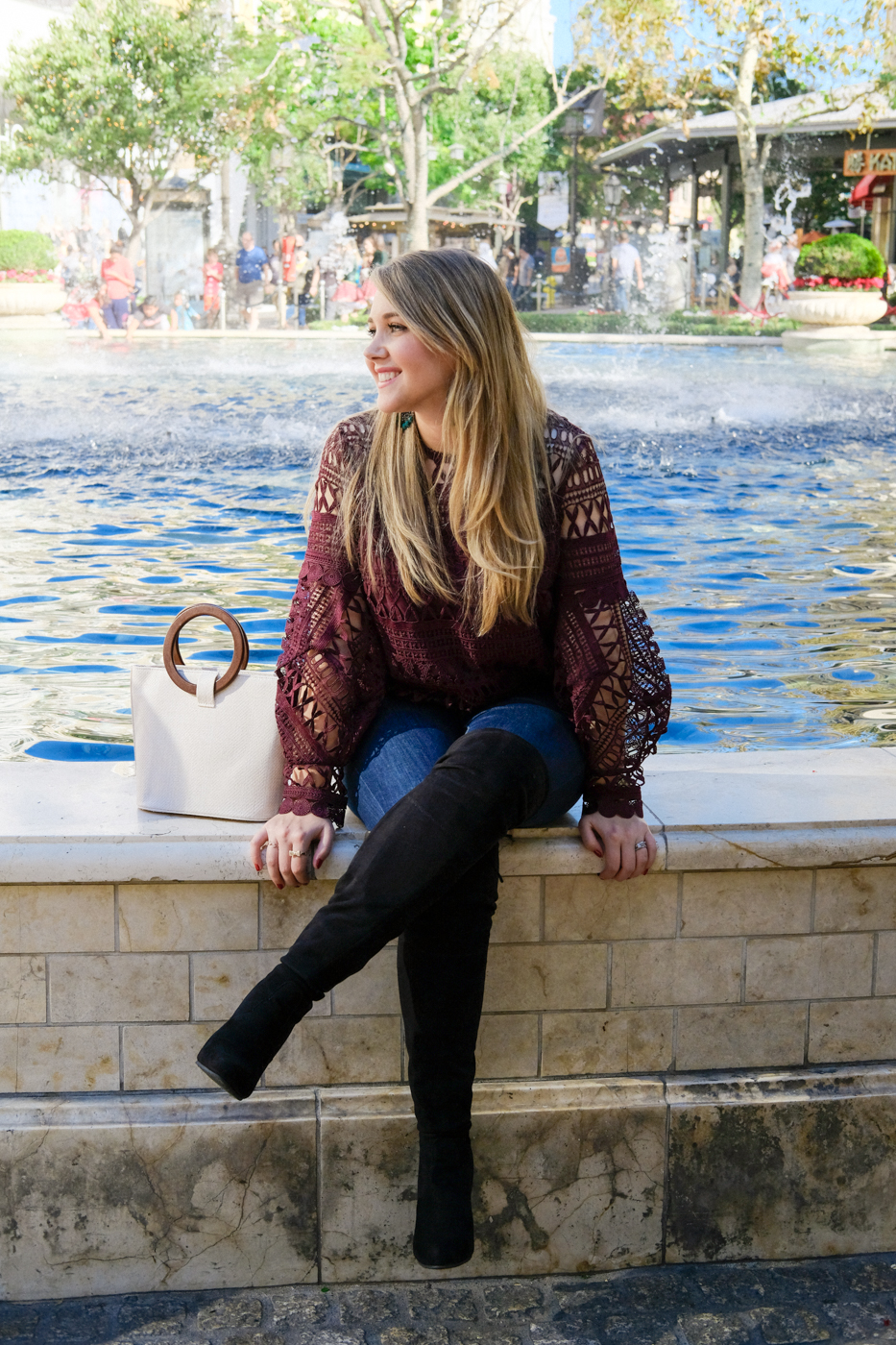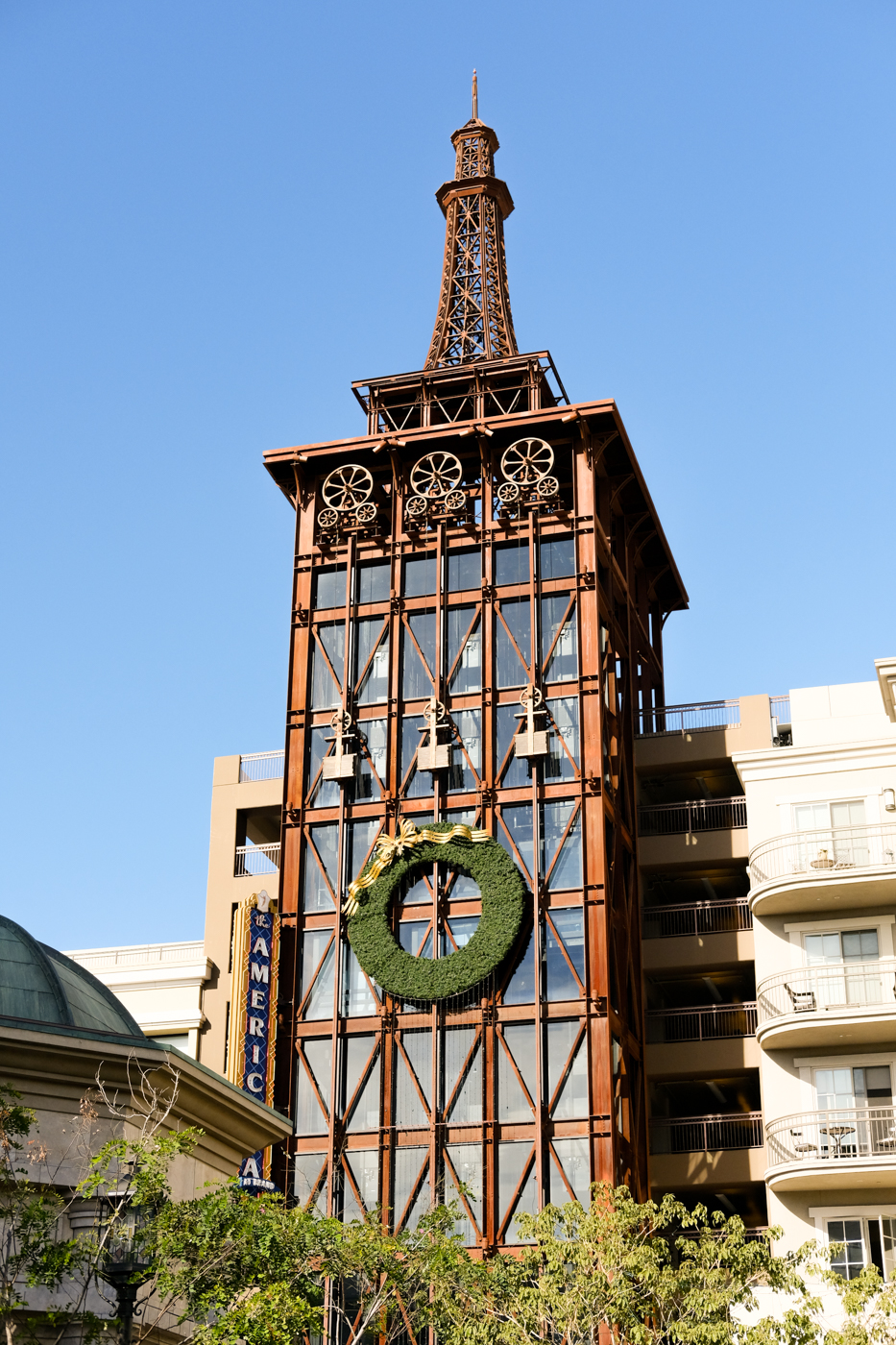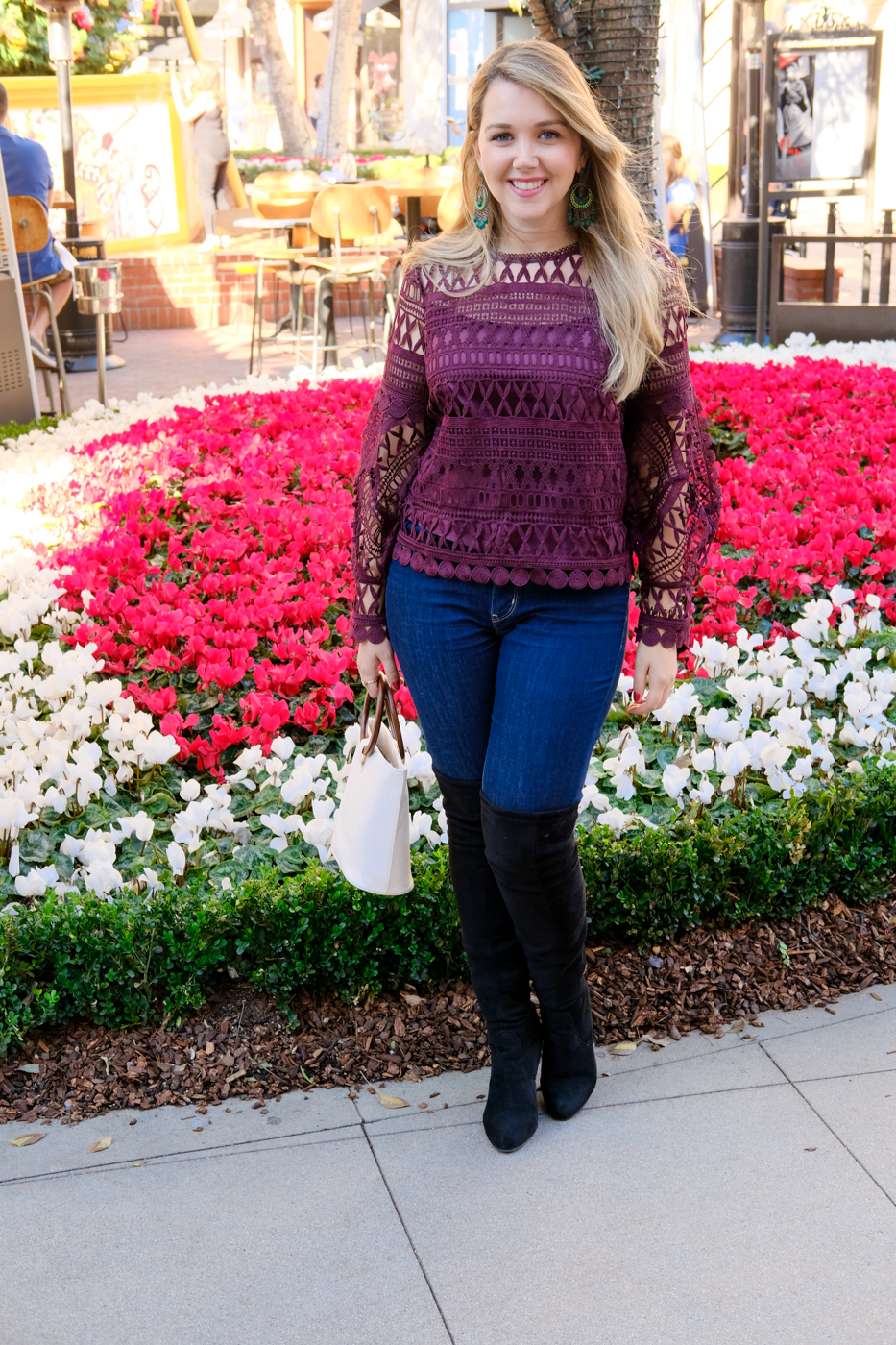 ---
SHOP THE POST

---
For the last minute shoppers like myself, here are some ideas for men and women from Amazon prime!
Gifts to Men:

Gifts to Women:

Merry Christmas!
Love,