Outfit Details:
Sweater (Abercrombie), Denim (Abercrombie), Boots (Reef)
Hello Everyone,
Last year, right before Christmas, I had the opportunity to work for an amazing campaign with Abercrombie. The #AdventuresInANF sent me on a journey to find adventure in LA wearing some comfortable and cute Abercrombie clothing. For my adventure I picked something totally out of my comfort zone, and yet, something I was dying to try. To experience the adrenaline of the world's first ever Skyslide!
The OUE SkySpace Los Angeles, located at the US Bank tower downtown, has an outdoor glass slide suspended 1,000 feet above downtown Los Angeles! It also has an open-air observation deck providing 360-degree views of the city.
This experience is in many ways, similar to visiting the Empire State Building or the Rockefeller Center in New York, except cooler, since you get to go down the glass slide! On your way up to the deck you get to play with interactive technology and learn more about LA. Once on the deck, you get the the breath-taking view of the city stretched all the way to the Pacific Ocean. Pictures really don't do it justice! You can even see the Hollywood sign from one of the decks. Let's not forget the slide, and the classic LA wings painted on the glass, so you can take your photo "flying" over the City of Angels!
A SkySlide combo ticket costs $33 and includes access to the observation decks and one trip down the slide. You can buy your tickets or find more info at their website: https://oue-skyspace.com/
The OUE SkySpace Los Angeles, is located at:
633 W 5th St
Suite 840
Los Angeles
90071
Tip: Once you are inside the attraction you can stay there as long as you wish. A great idea is go an hour before sunset, that way you get to see the "City of Stars" at night too. Also, you avoid the typical marine layer that rolls in the morning.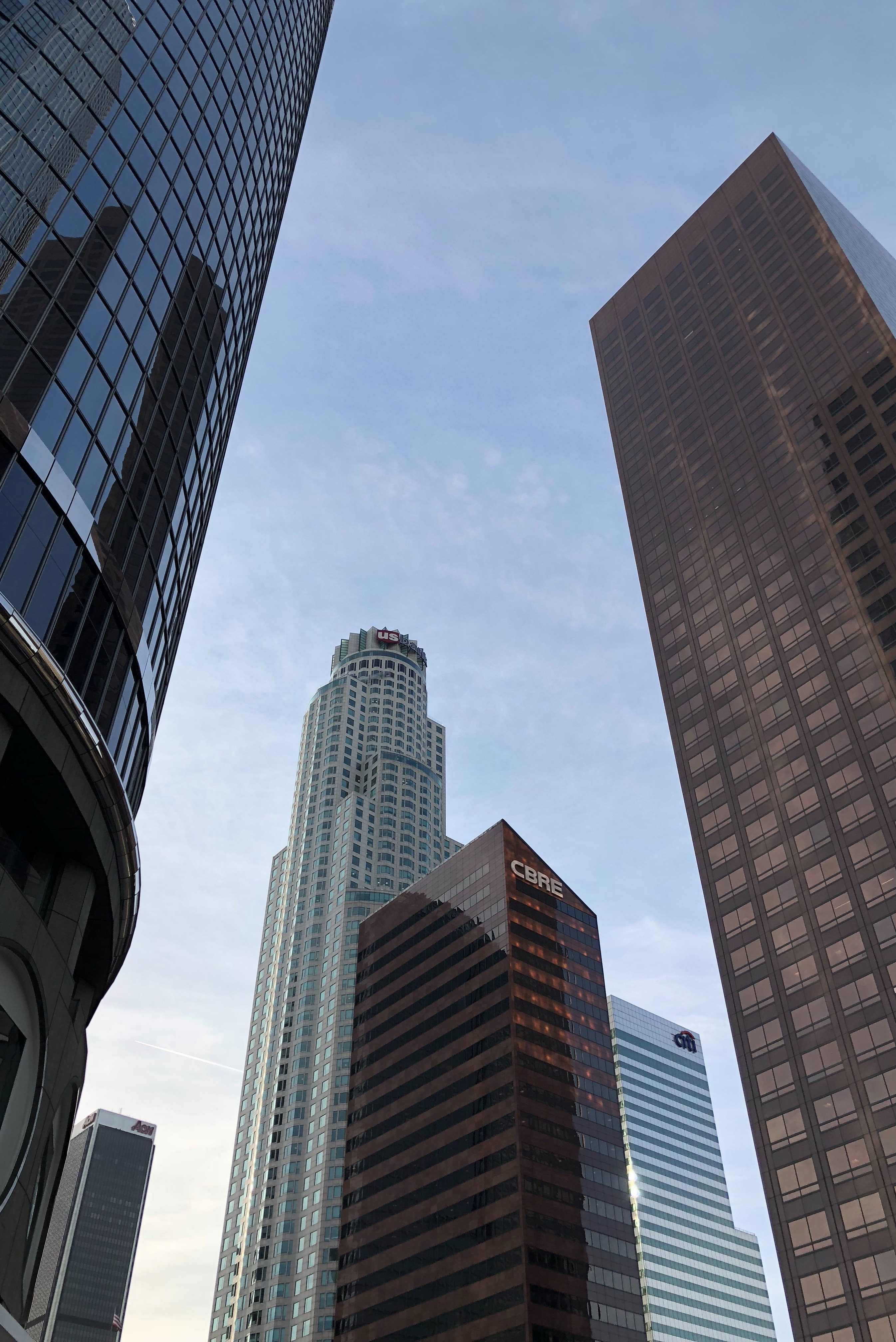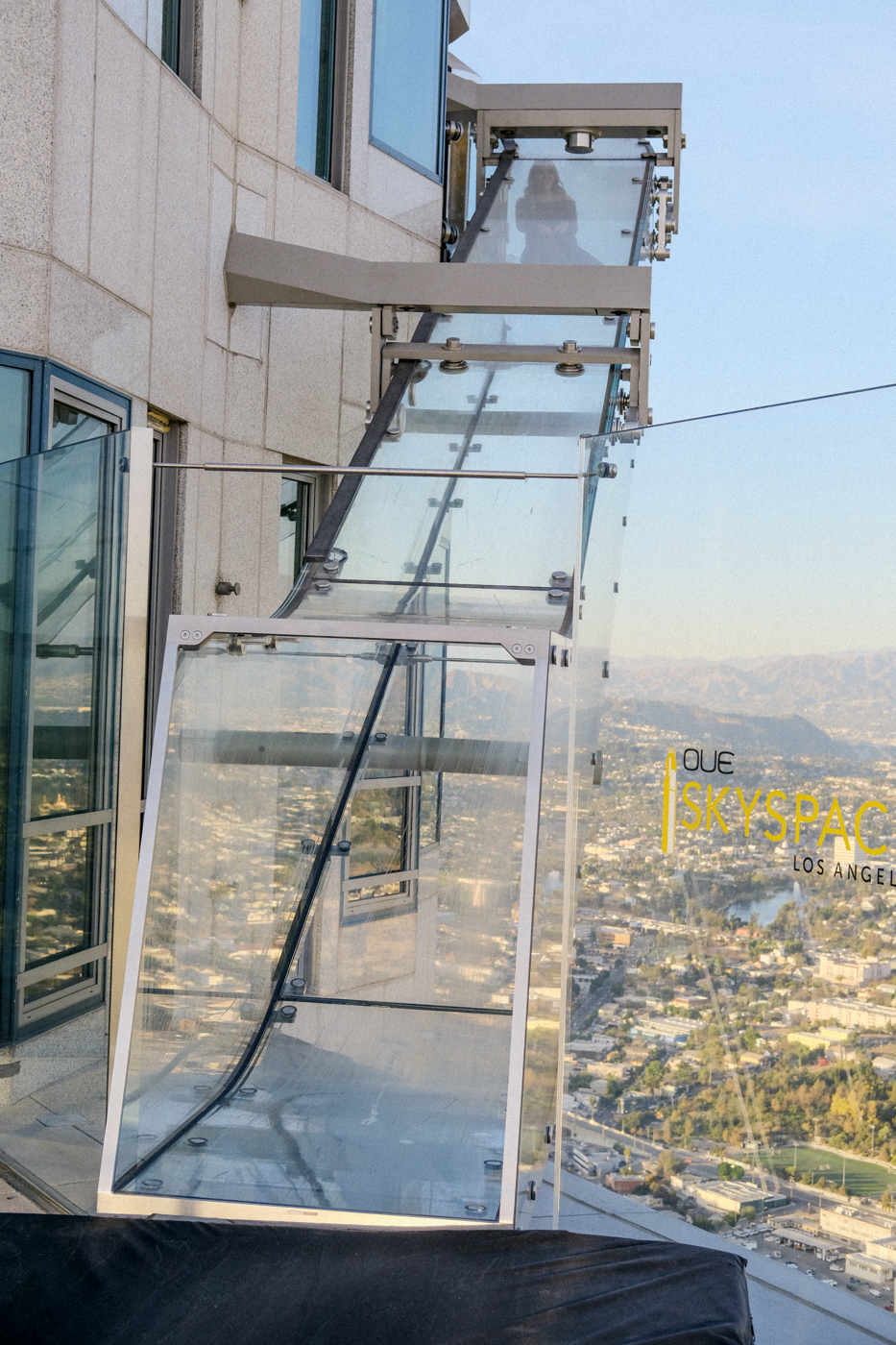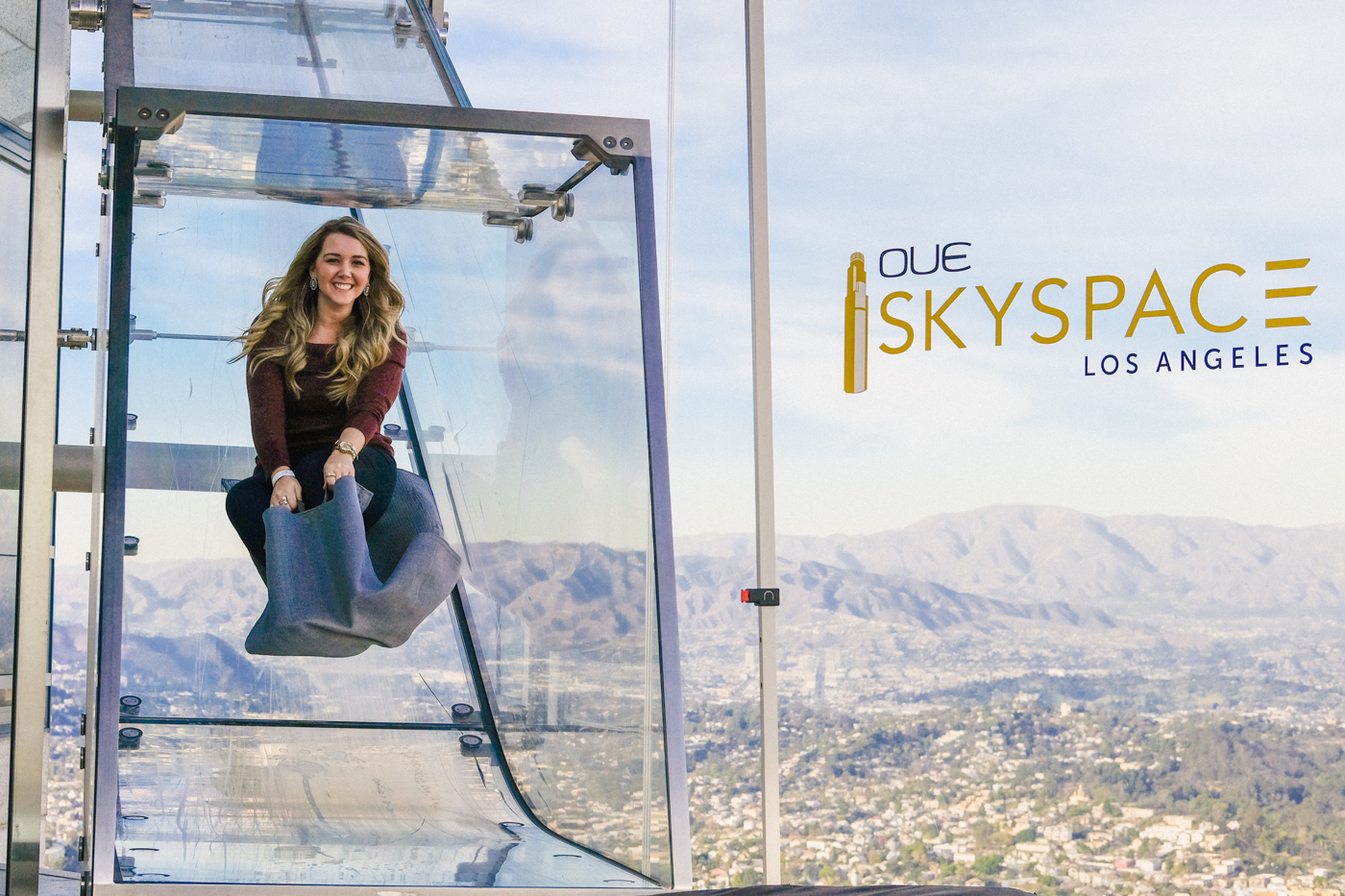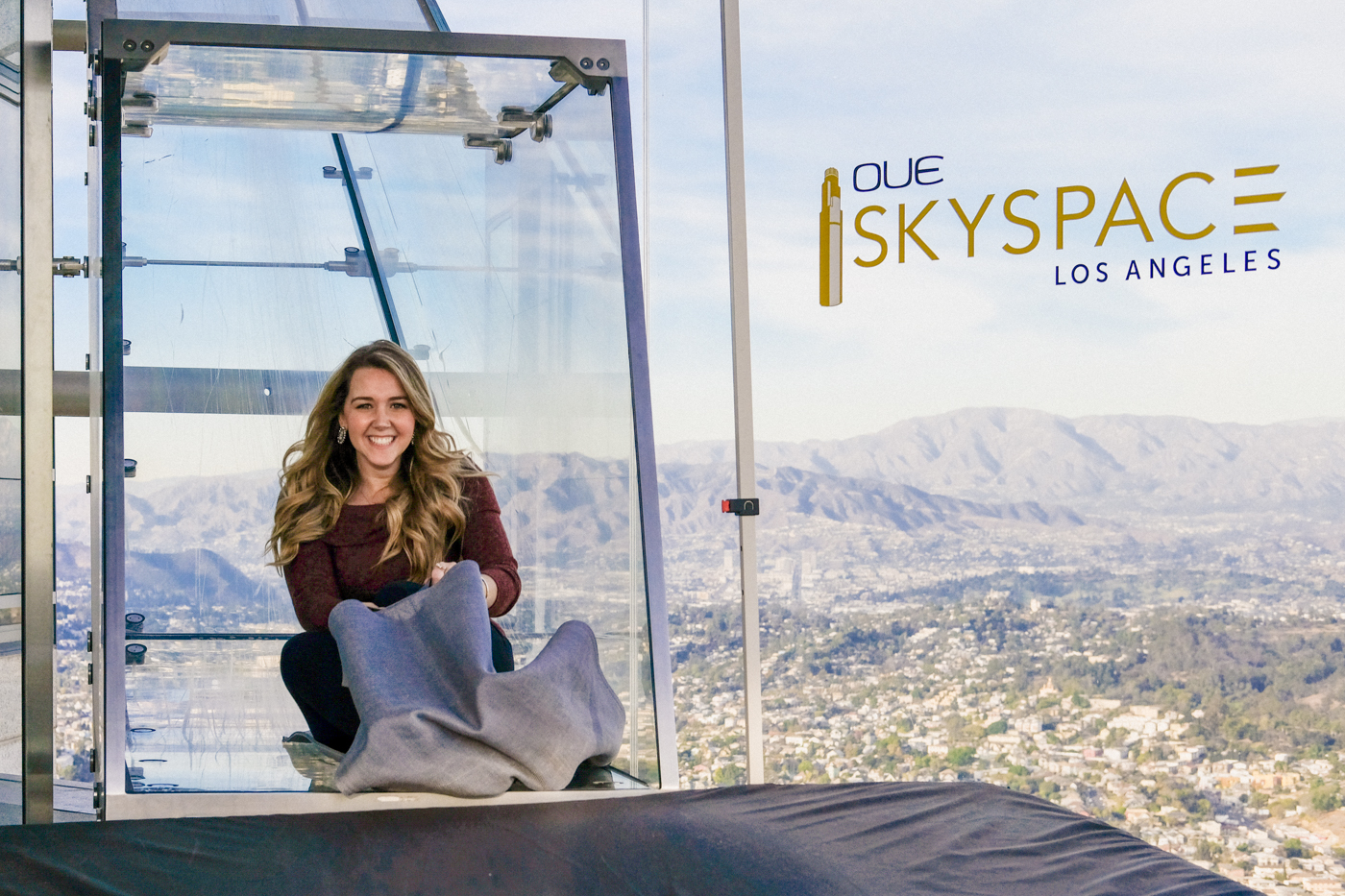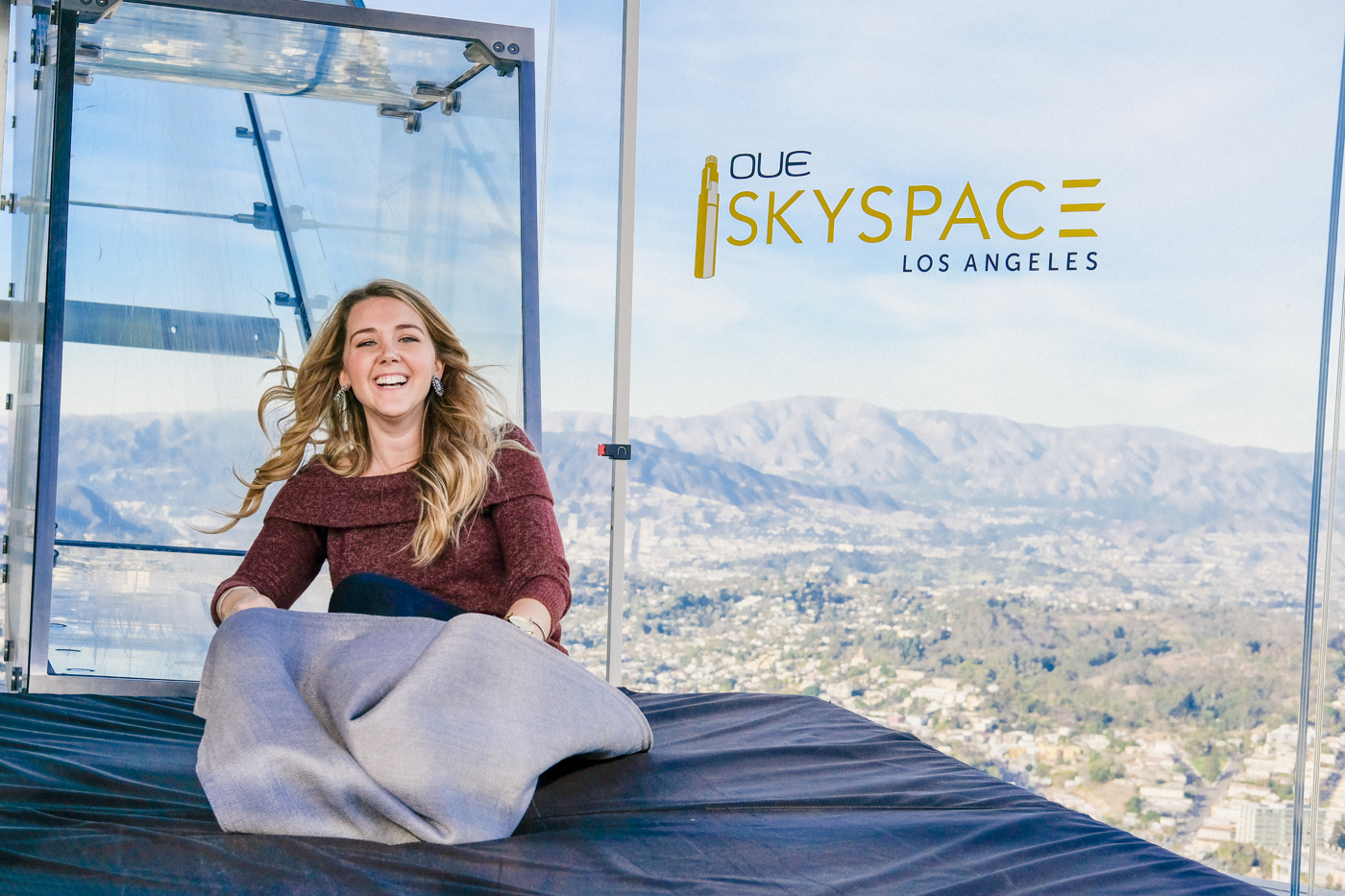 Thanks to Abercrombie I got this cute outfit and unlimited rides! And also thanks to my friend Naomi (from @naomikandrews) who took my photos, and gave me the encouragement I needed to go down the slide. Although I was excited for this adventure, I totally chickened out once I got up there. I wasn't sure if I had it in me to slide down. But I finally did it, and it was awesome! The ride down is long enough to to feel some adrenaline, but short enough that it's over before you get a chance to be scared! After conquering my fear I went down another dozen times and had a blast! I very much recommend the SkySpace LA if you are visiting or if you are a local looking for some weekend fun!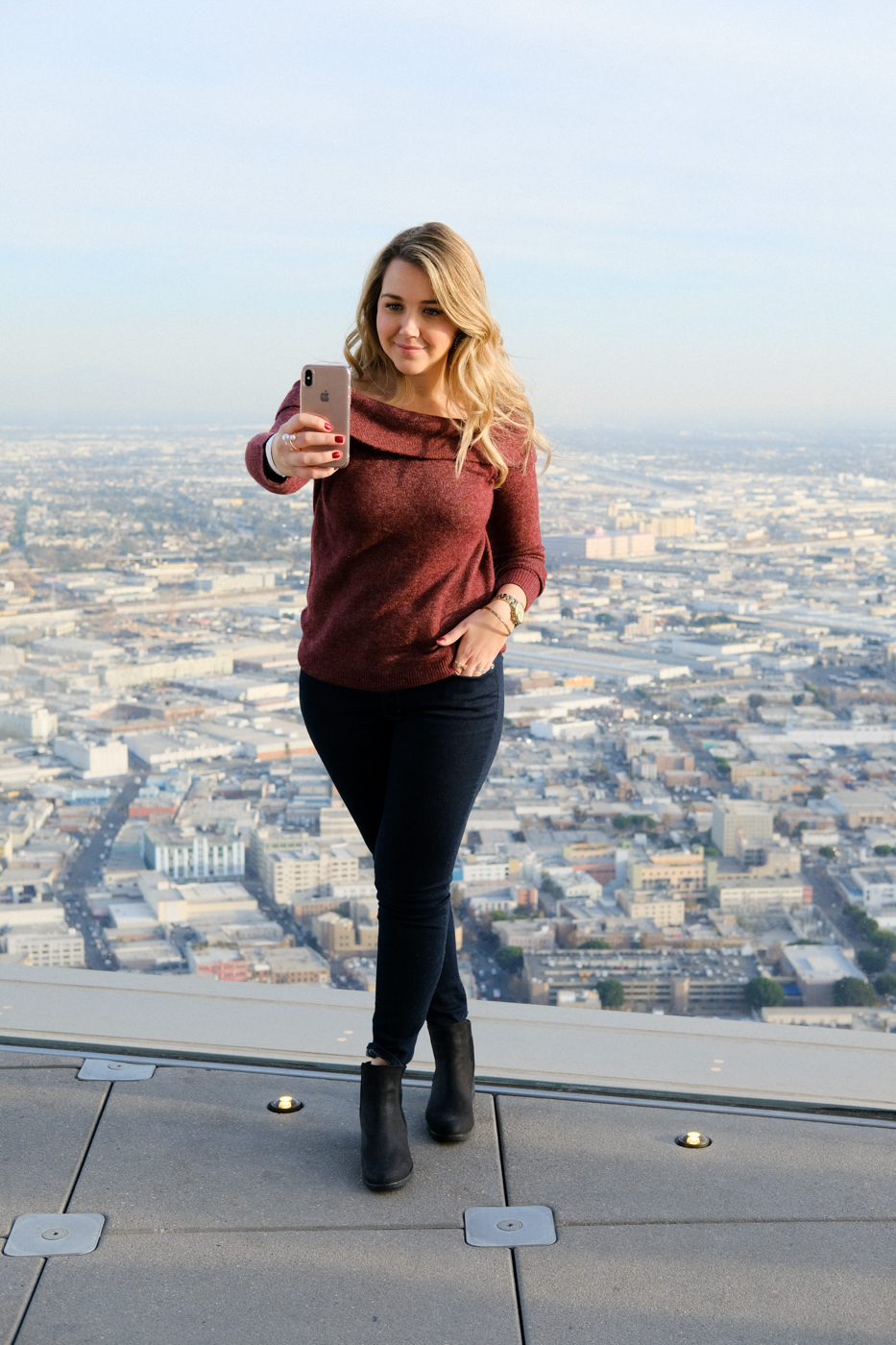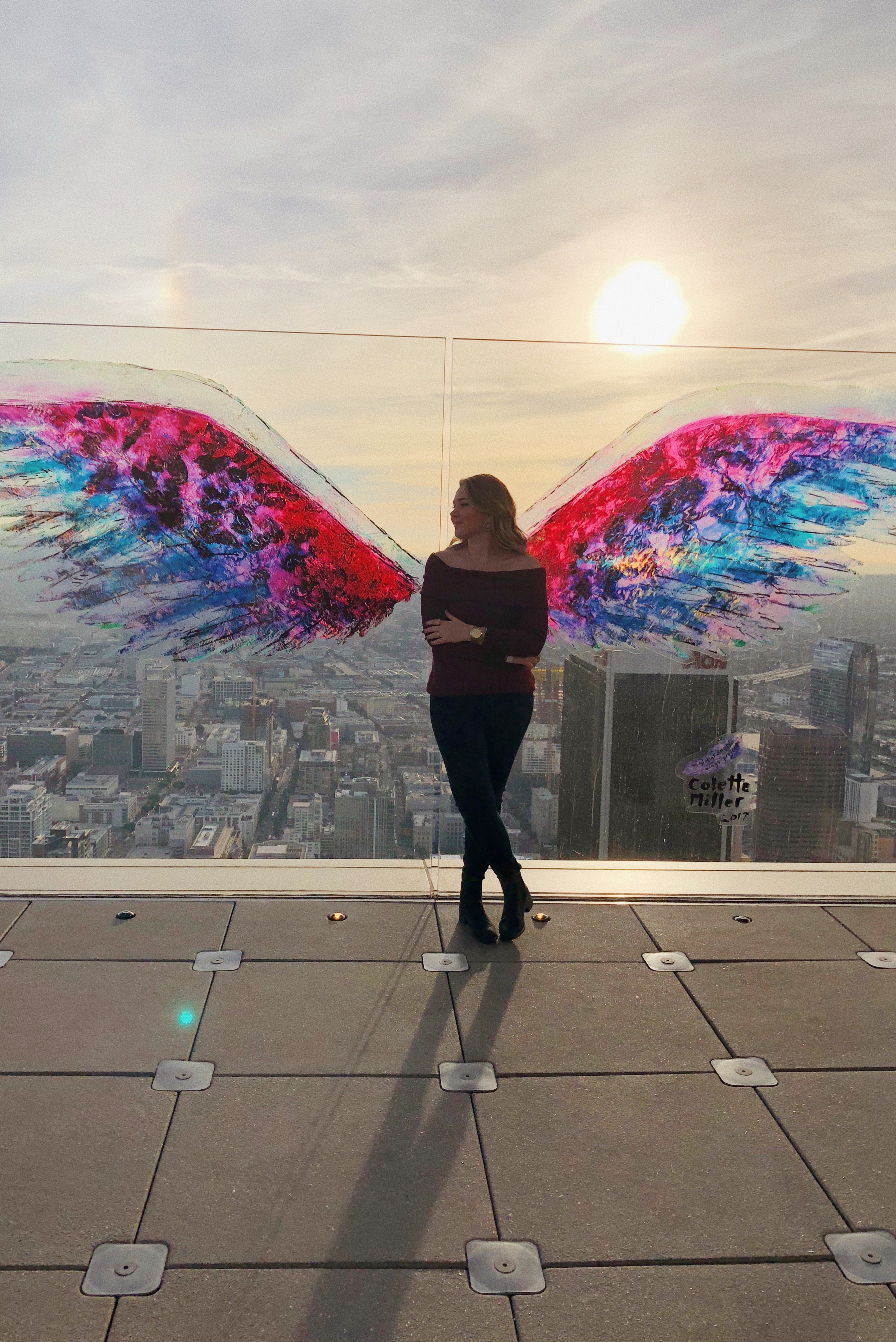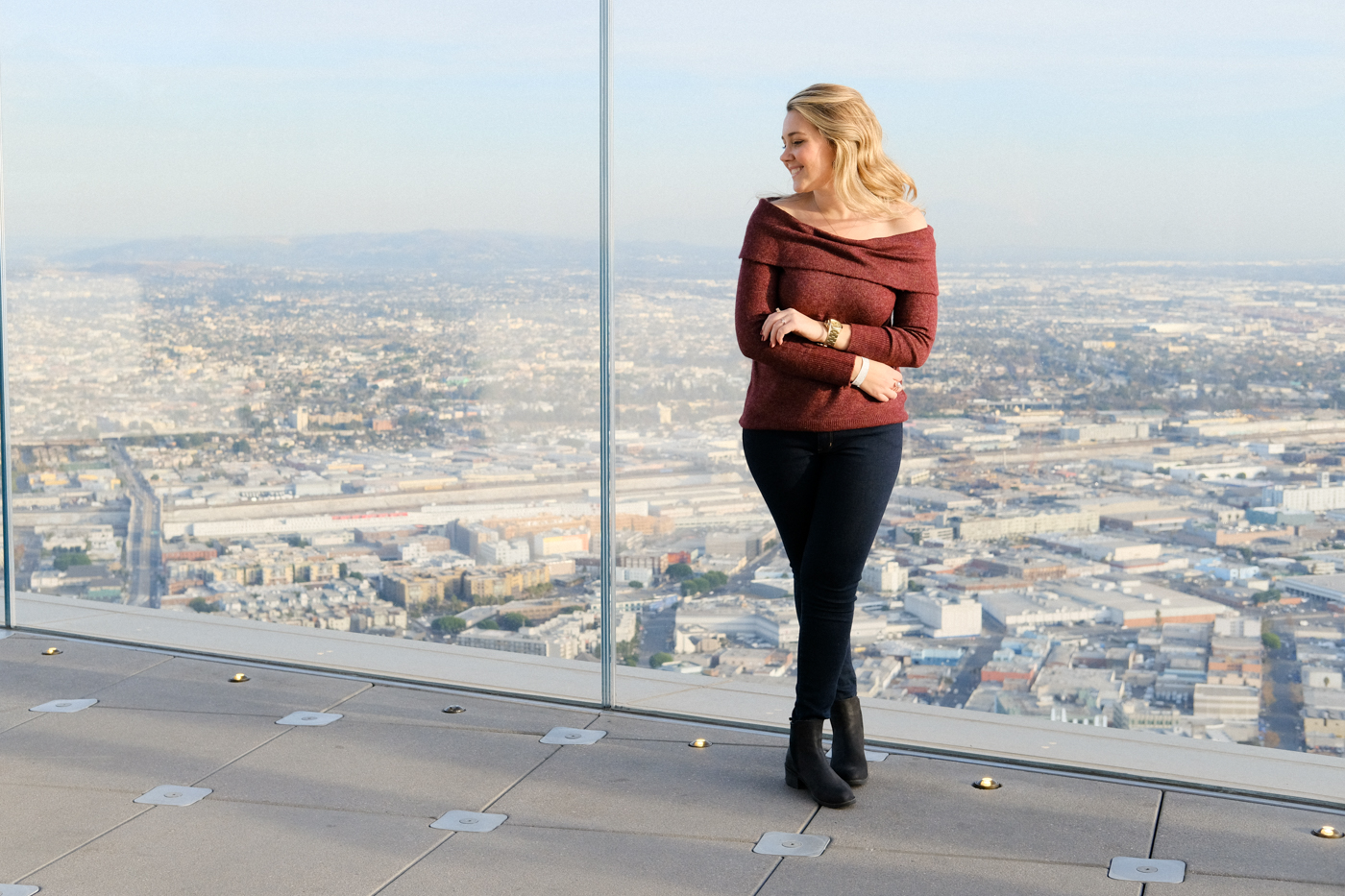 At Abercrombie I chose this beautiful off-the-shoulder, burgundy sweater that I've been wearing all the time. It is so soft and I love how it feels against my skin. This sweater is a great option for those of you who will enjoy a cold Valentine's Day (It is also available in cream and grey). I linked other sweaters I liked from Abercrombie, and they are all on sale! The jeans are my classic go to dark wash choice. I wanted to branch out, but I love this classic style so much, and I was so happy when I found a pair of jeans I didn't have to fold in or hem, but were exactly my size! The boots are from Reef, my winter life's savior! I never knew boots could be so comfortable! I've been wearing this black pair with everything! It's the perfect choice for a long day, because it has such great support!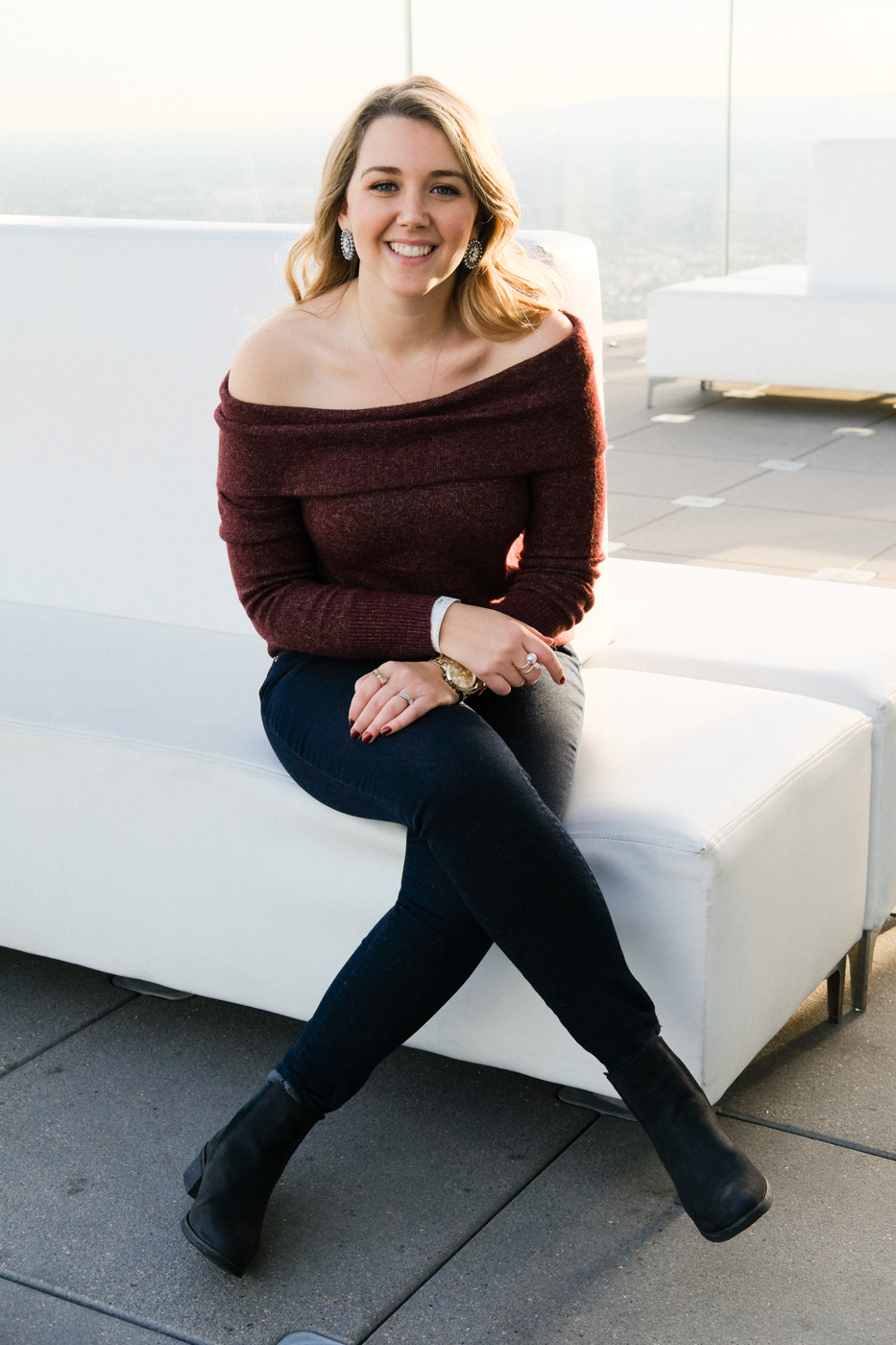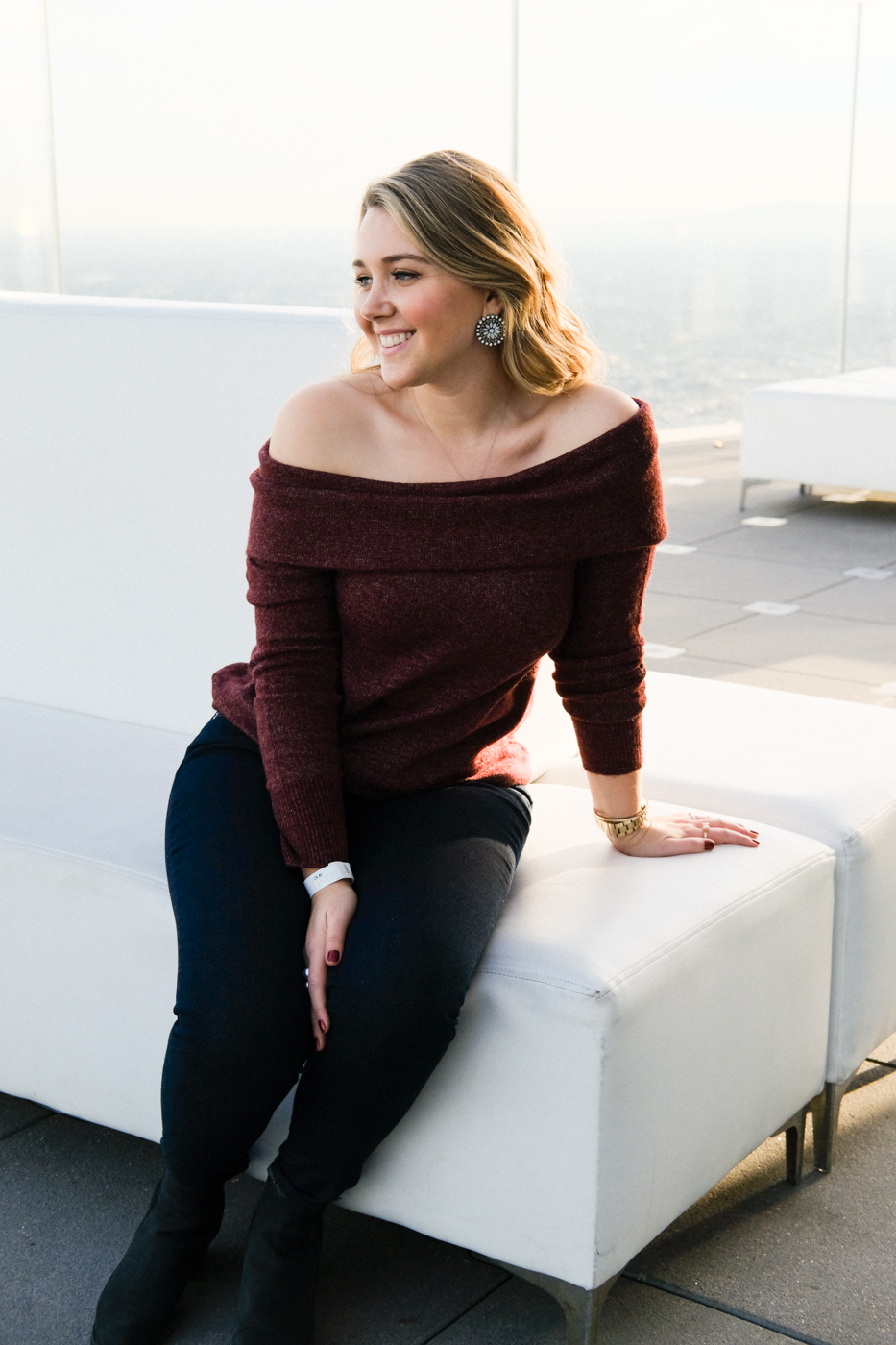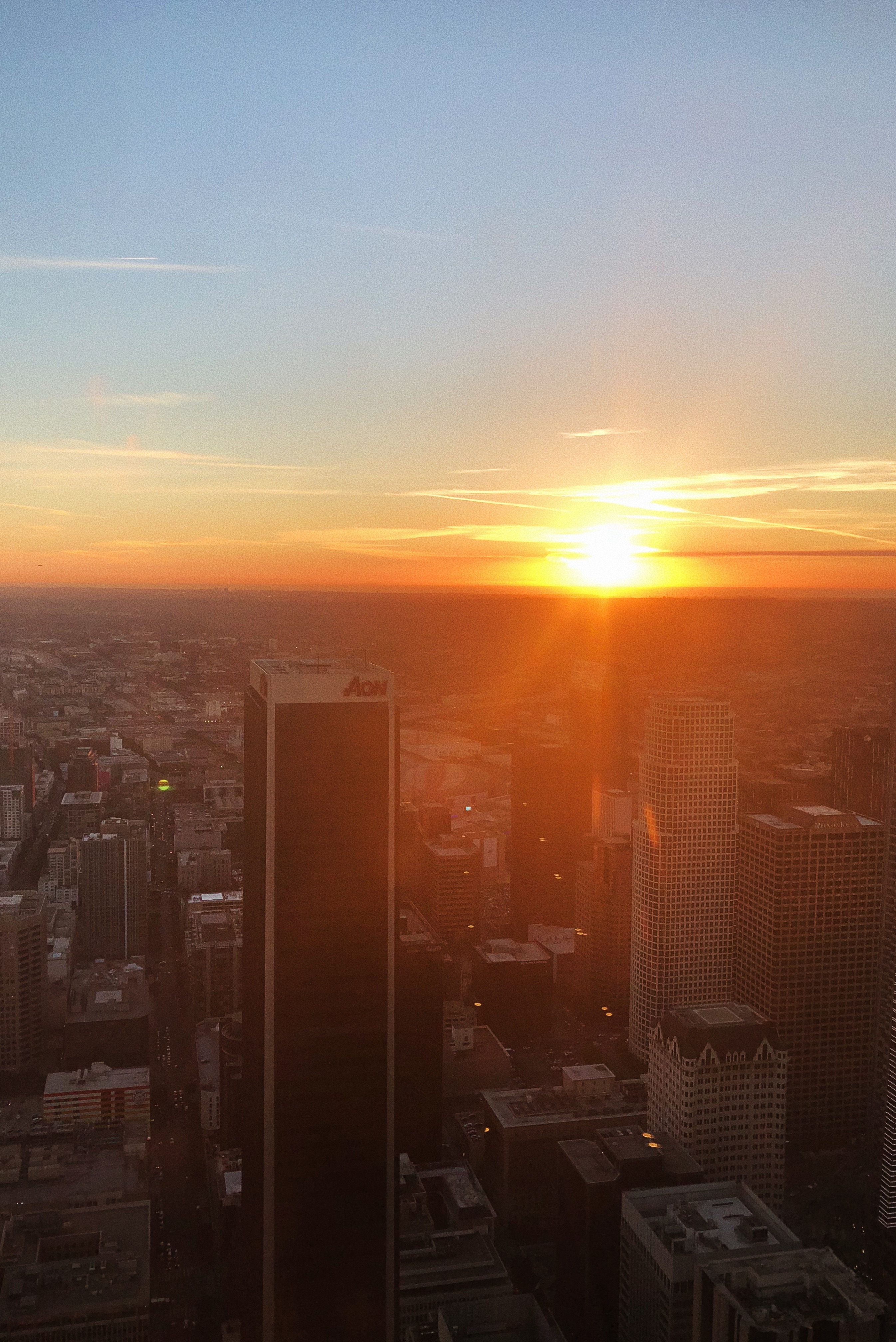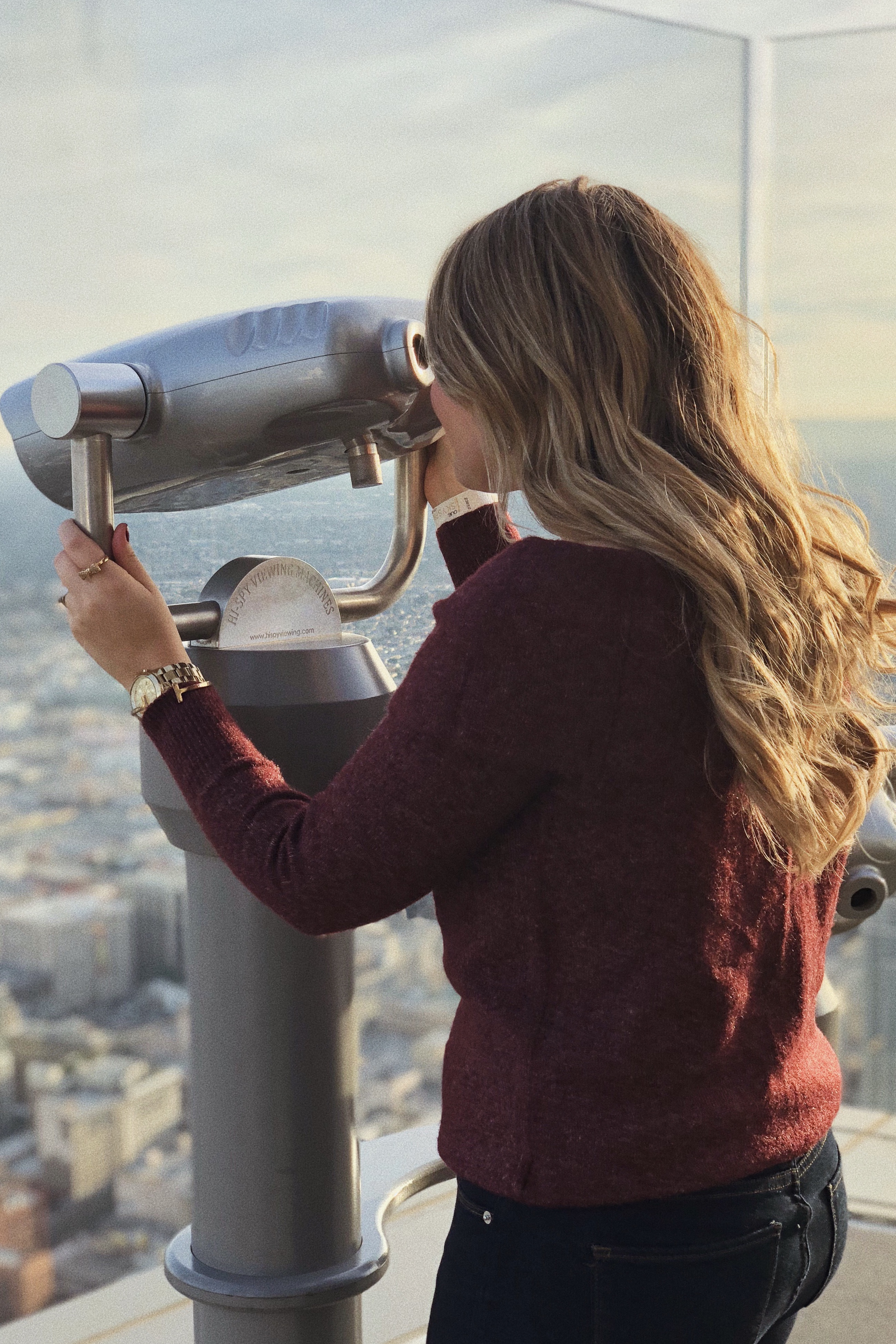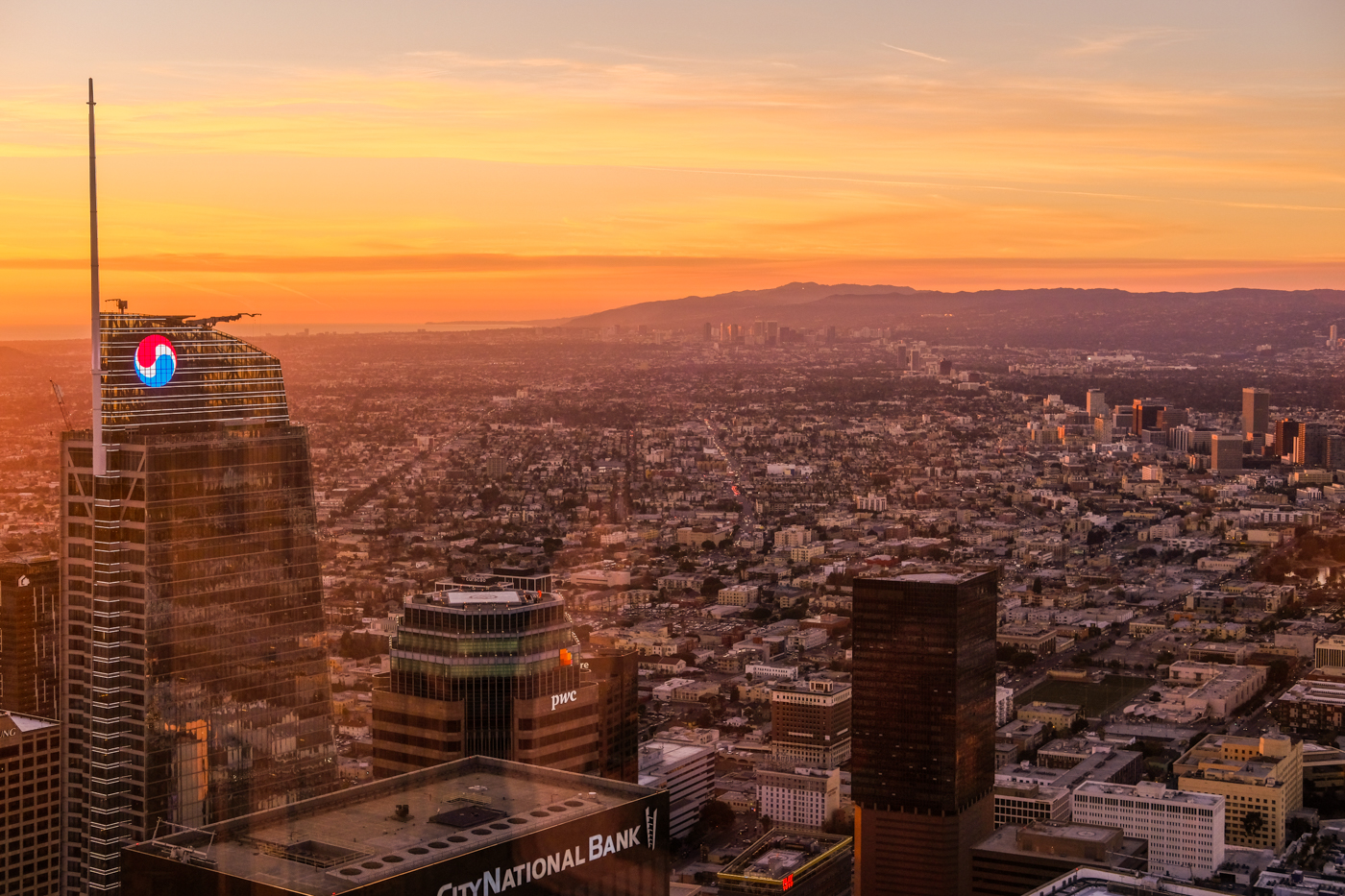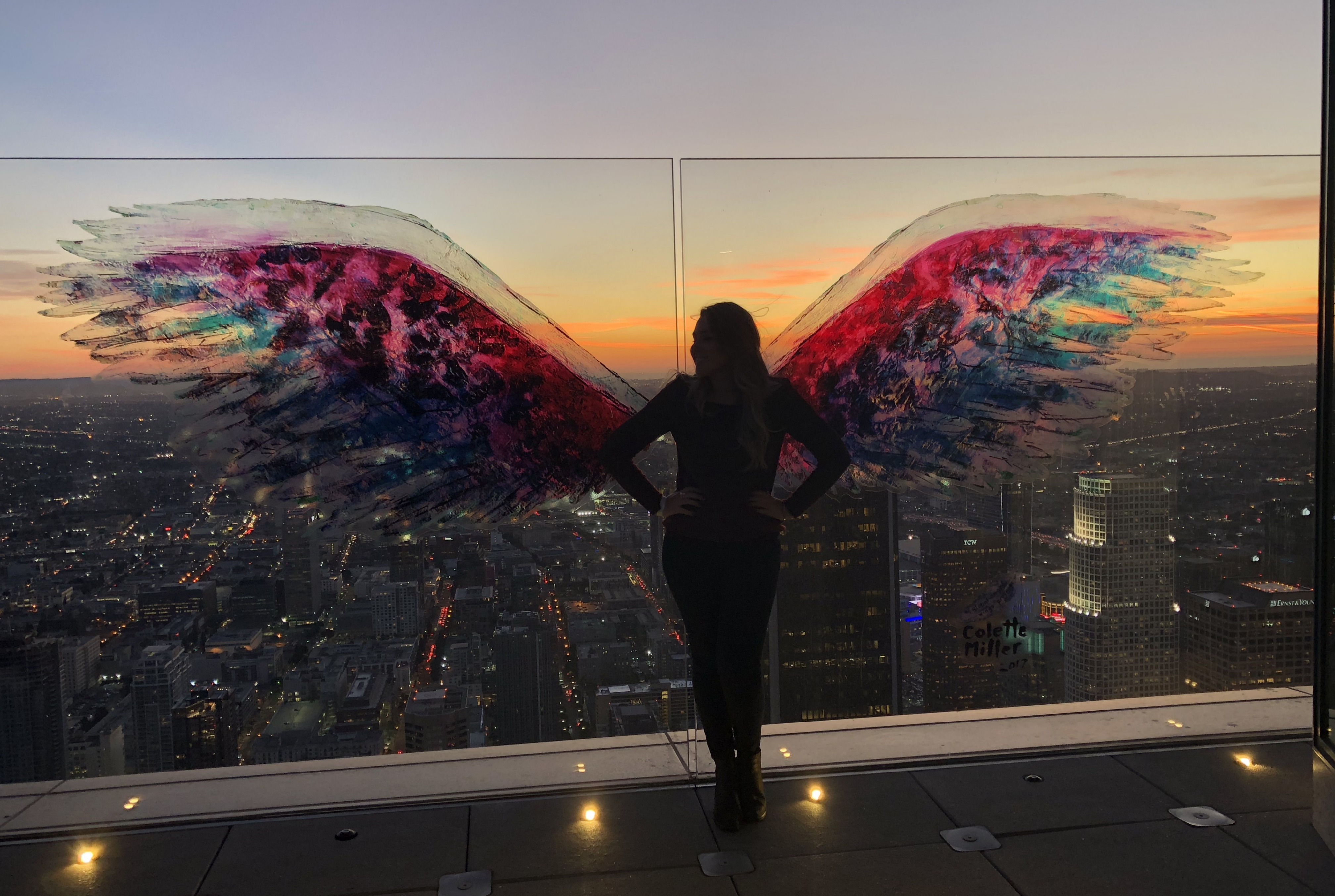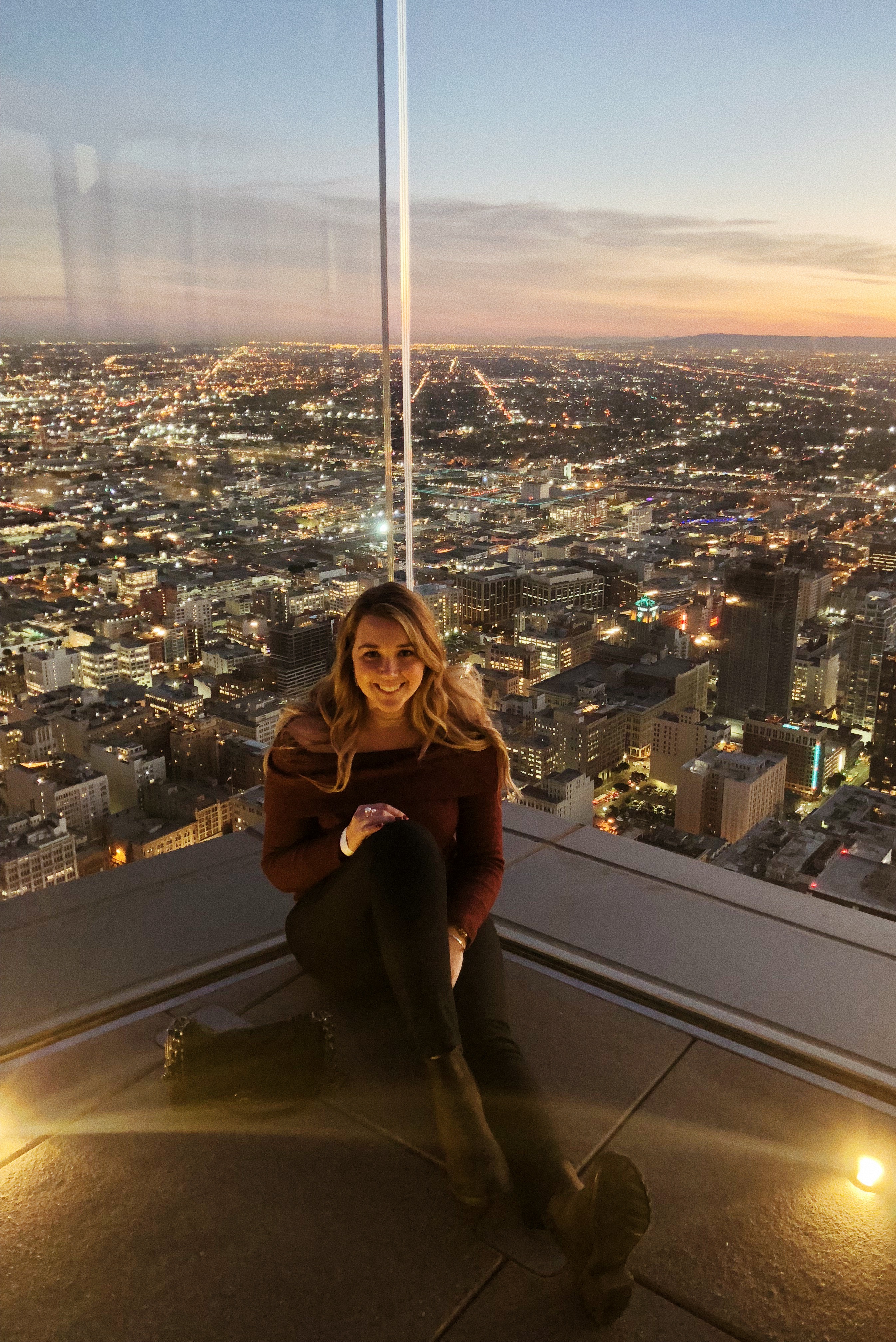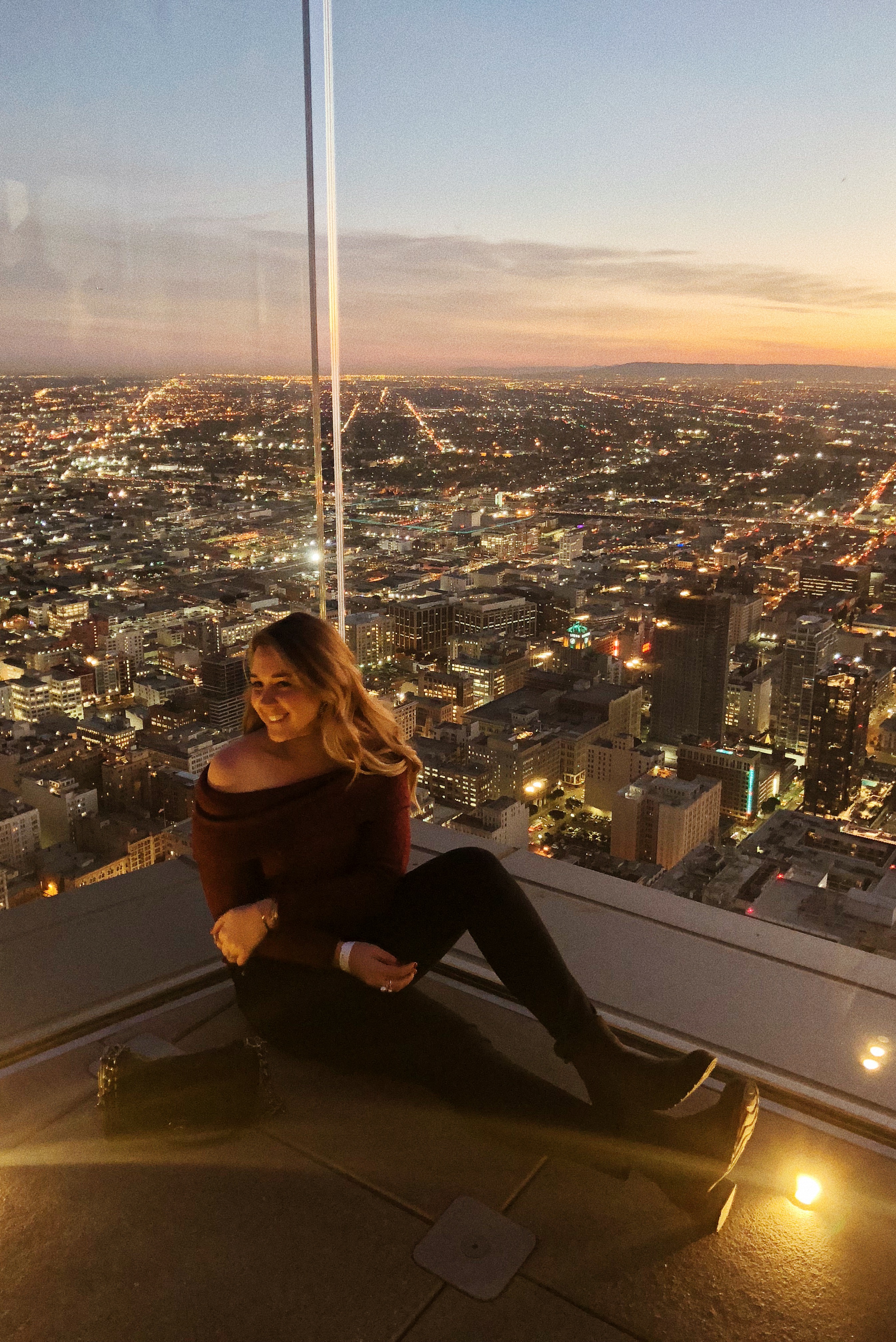 ---
SHOP THE POST

---
Hope you guys enjoyed this post and my "travel tip" or ideas of what to do in LA just as much as I did!
See you next time!
Love,