Oiii..
A minha Lúcia, me pediu para passar pra vcs as tendências da moda outono/inverno 2014/2015, ela mora em Minnesota, e lá o frio esta chegando sem dó! Mas eu acho q essas dicas tbm vão valer pro Brasil, pelo menos na questão de cores e tendencias.
Como sempre acontece a moda acaba virando uma mistura louca, algumas coisas caem no gosto do publico e a gente usa muito, outras nem tanto..as que eu acredito que vão dar mais certo, até pq já tenho visto isso em algumas lojas, sãos as pecas inspiradas nos anos 60 e 80.
Hello!!!
My friend Lucia from MN asked to write a post about about whats going to be in style this fall/winter. 
Sorting through what I have seen on the internet and stores, I think this season will be all about the 60's and 80's.
Anos 60: Rosas claro, (tons pasteis) modelos clássicos, poá e tudo que eh feminino e delicado esta em alta. Suéteres de croché e trico tbm estão super em alta Eu pessoalmente fico encantada com essa moda.
60's: Soft Pinks, (pastel tones) classic outfits, polka-dots, and everything that is feminine and delicate will be in style. Knitted and crochet sweaters will be super in too. I personally love this trend.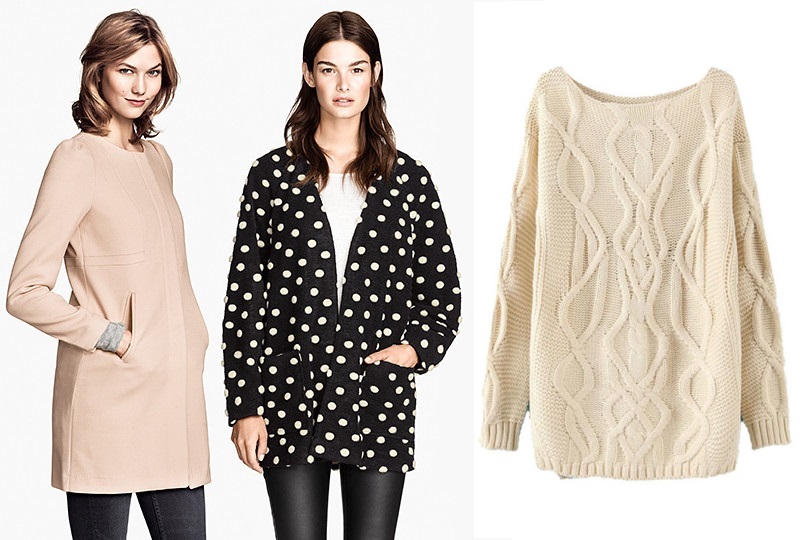 Anos 80: Cores vibrantes e muito dourado. Saias e calças de couro, Casacos de pele, estampas de animal (oncinha) e bolsas diferentissimas. Uma moda bem ousada.
80's: Vibrant colors and lots of gold. Leather pants and skirts, fur coats, animal print and crazy different purses. A very bold style.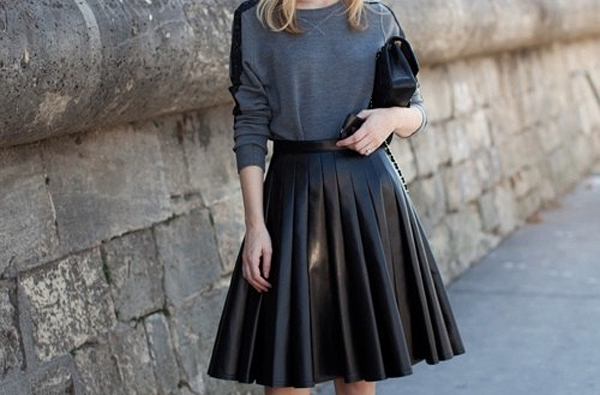 Pra gente ter uma ideia dessa moda anos 80, a Moschino fez uma coleção inteira inspirada em ngm menos do a Barbie!
Eu achei a coleção MARAVILHOSA! Mas acho q vai ser difícil da gente usar! hehehe
Just so we can have an idea, ​​Moschino made an entire collection inspired by Barbie. 
I think this is the most WONDERFUL collection ever! But I wonder if we will actually be able to pull this off, probably not… heheh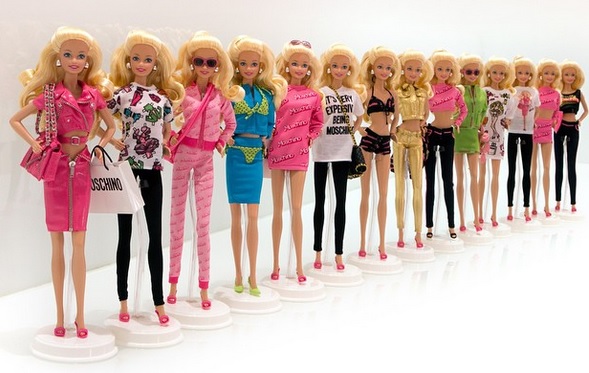 Mas eh claro que sempre tem gente que usa, Aqui uma foto da famosa blogueira Chiara Ferragni usando esse primeiro look da Moschino, e uma foto de um dos looks monocromáticos em ouro que apareceram no NY Fashion Week algumas semanas atras.
But of course, some people can actually pull this off, like the famous blogger Chiara Ferragni. Also a picture of one of the monochromatic golden outfits that were at at NY Fashion Week a few weeks ago.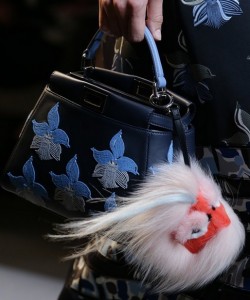 Propostas super diferentes para bolsas nessa nova estacão. Eu acho q muitas vão fazer sucesso.. mas veremos. Olha que loucura essa bolsa com uma cabeça de bicho de pelúcia pendurada.. hahah.. sera q a moda pega?
Resumindo, nessa estacão aposte no rosa e não tenha medo de ousar.
Bjs :*
These are the purses in style this season. Look at this "little fur head" hanging from the purse. A lot of people are using this already. What do you think?
In summary, wear pink and dont be afraid to be bold.
xoxo