Hello Everyone,
Last weekend we celebrated our Second Annual Friendsgiving! Living so far away from both of our families, my husband Ben and I really appreciate the community of friends we've built around us here in California! That is one of our biggest reasons to be thankful this season! Over the past five years, we've gotten to live life with these people and watch as some of them got married and even had kids! Although everyone is busy and we don't get together as often as we would like, we all really appreciate these moments!
Since Thanksgiving is an American holiday I didn't grow up celebrating it, but Thanksgiving has quickly become one of my favorite holidays! Aside from the amazing food, I love this season to be grateful! A day to sit around a table with great friends and share about the things we are thankful for! It brings us closer to each other, and to God! He has blessed us so much!
The sweet potato pecan casserole has always been one of my favorite dishes. This year I attempted to do it myself and it was a smashing success! The recipe I got from the Food Network Magazine by ELLIE KRIEGER is not complicated at all, and it is dairy-free!
Sweet Potato Pecan Casserole
Ingredients
Cooking spray
3 1/2 pounds sweet potatoes (about 5 medium), peeled and cut into 1-inch chunks
1/3 cup honey
1 large egg
1 teaspoon ground cinnamon
1/4 teaspoon ground nutmeg
1/8 teaspoon ground ginger
Kosher salt
1 tablespoon packed dark brown sugar
1/3 cup finely chopped pecans
Directions
Preheat the oven to 350 degrees F. Mist an 8-inch square baking dish with cooking spray.
Bring a few inches of water to a boil in a pot with a large steamer basket in place. Put the sweet potatoes in the basket, cover and steam until tender, 20 to 25 minutes. Transfer the potatoes to a bowl and let cool slightly. Add the honey, egg, 1/2 teaspoon cinnamon, the nutmeg, ginger and 1/2 teaspoon salt; whip with an electric mixer until smooth. Spread the sweet potato mixture in the prepared baking dish.
Mix the brown sugar, pecans and the remaining 1/2 teaspoon cinnamon in a bowl; sprinkle over the potatoes. Bake until hot and beginning to brown around the edges, 40 to 45 minutes.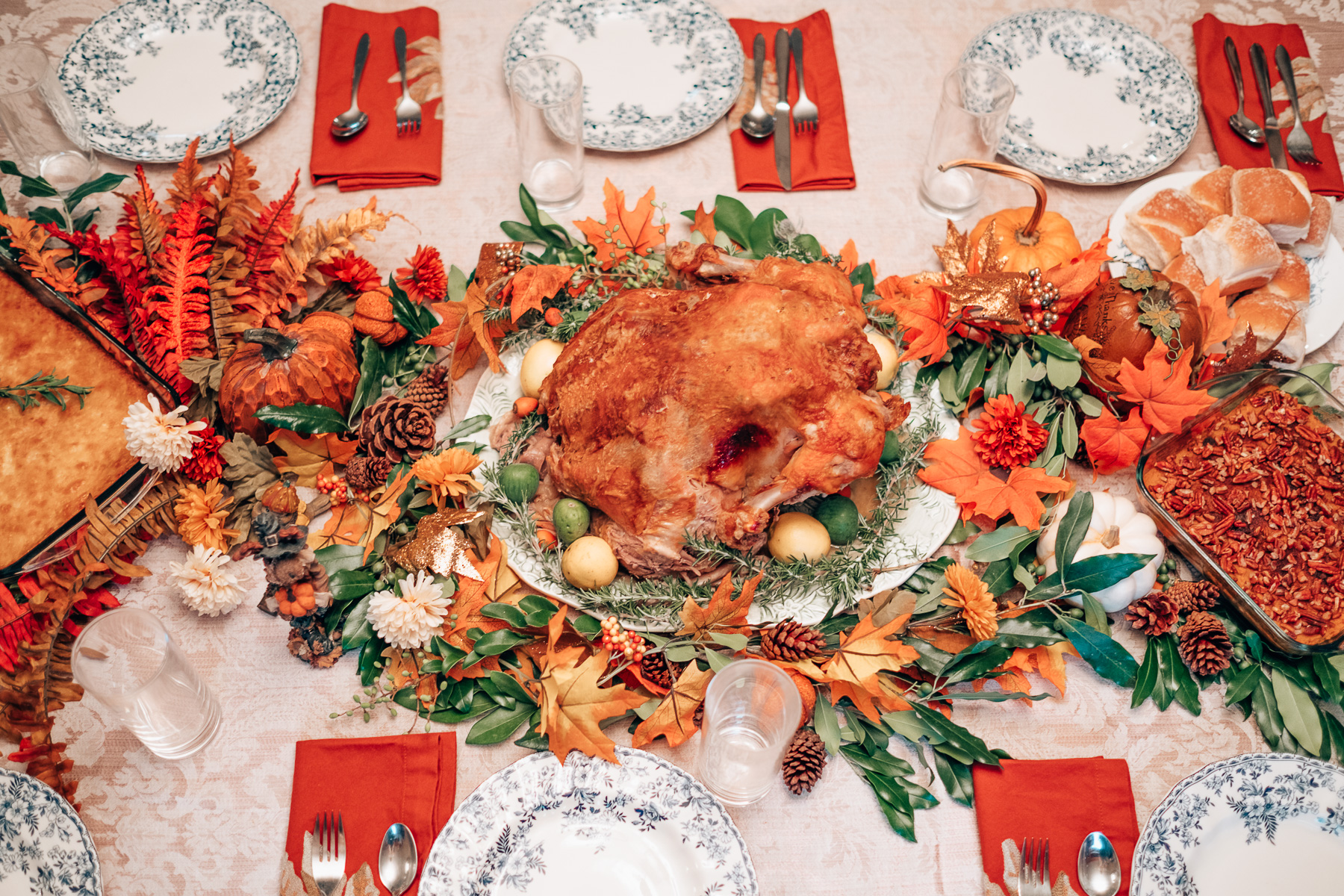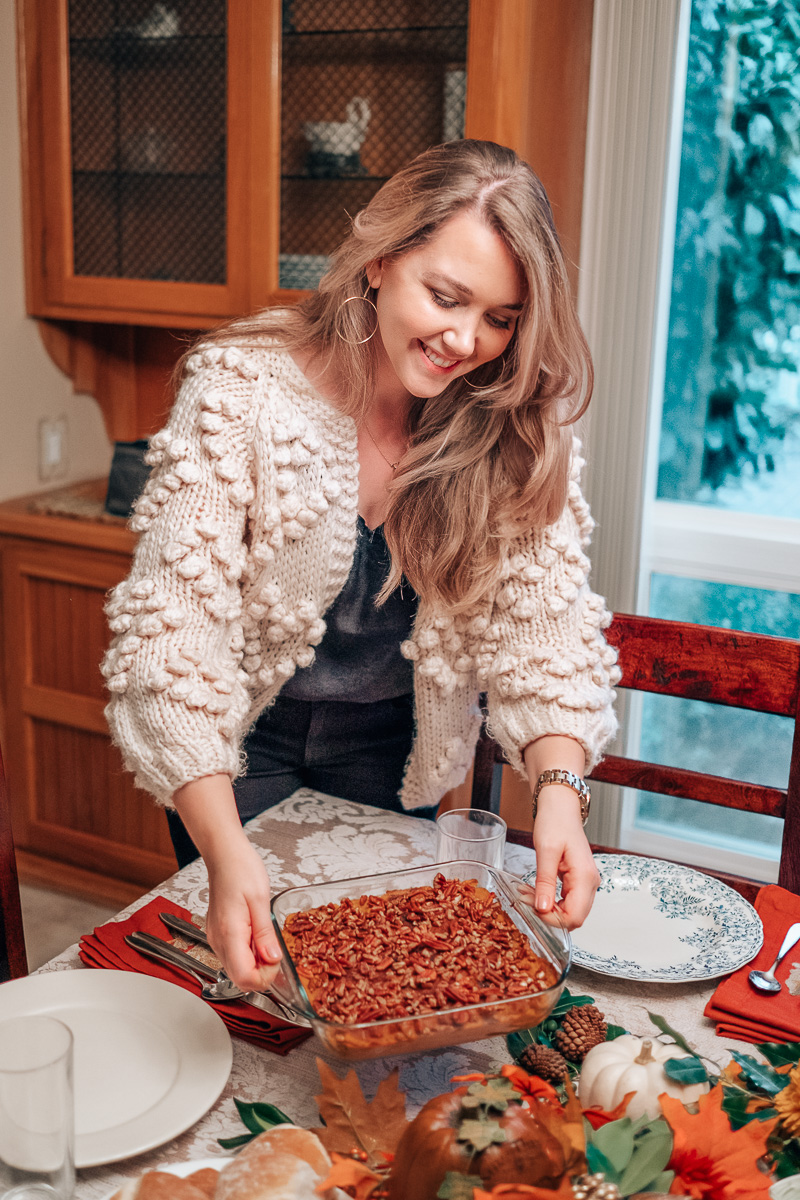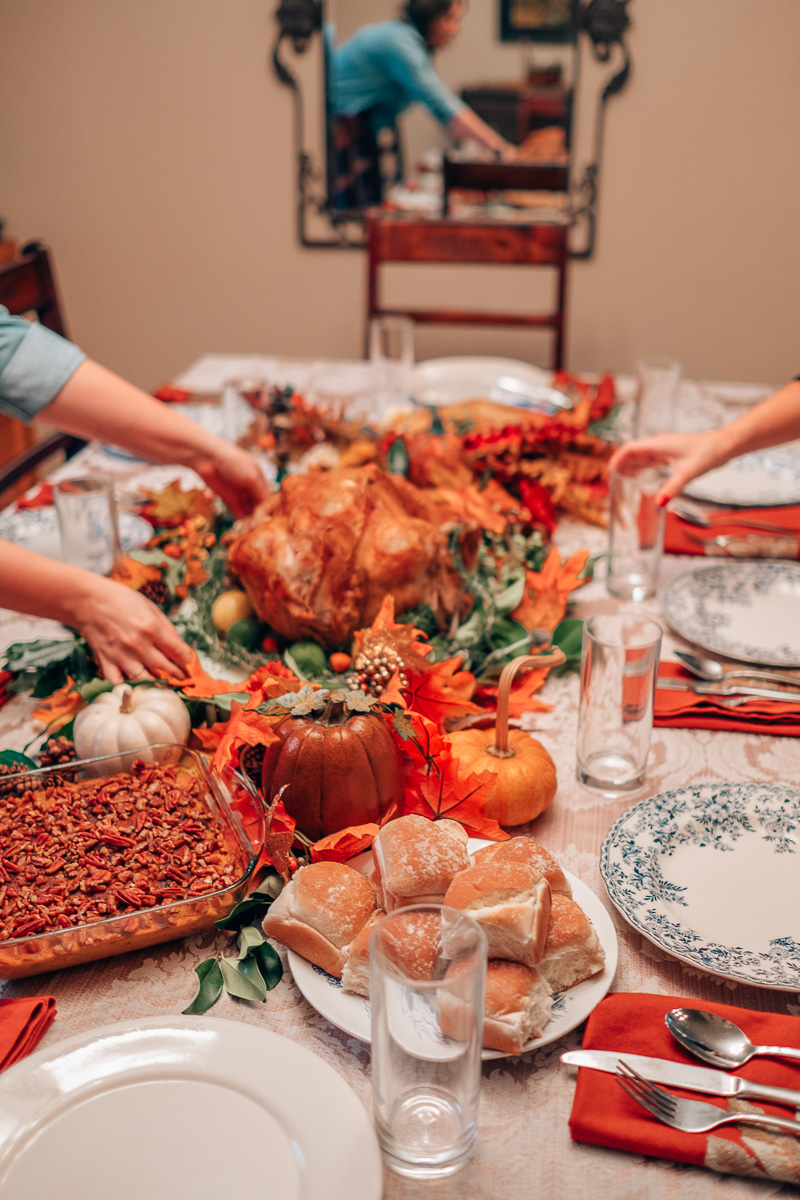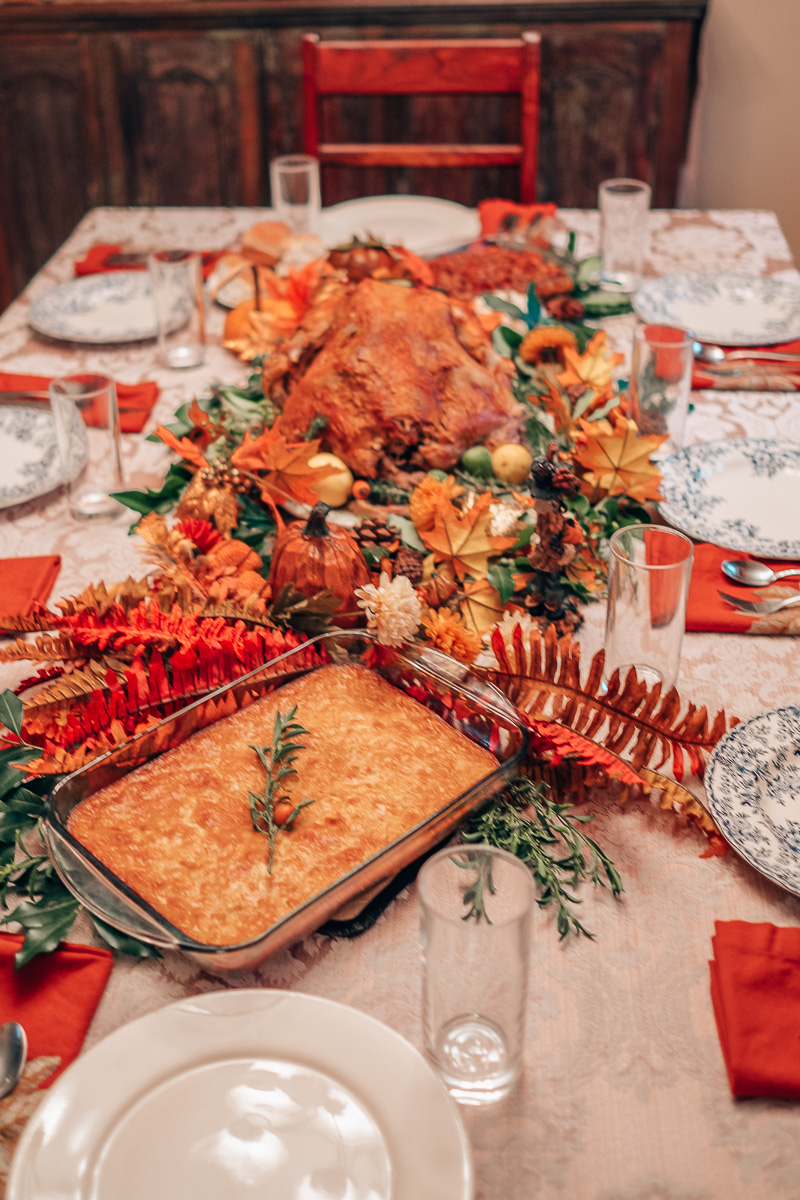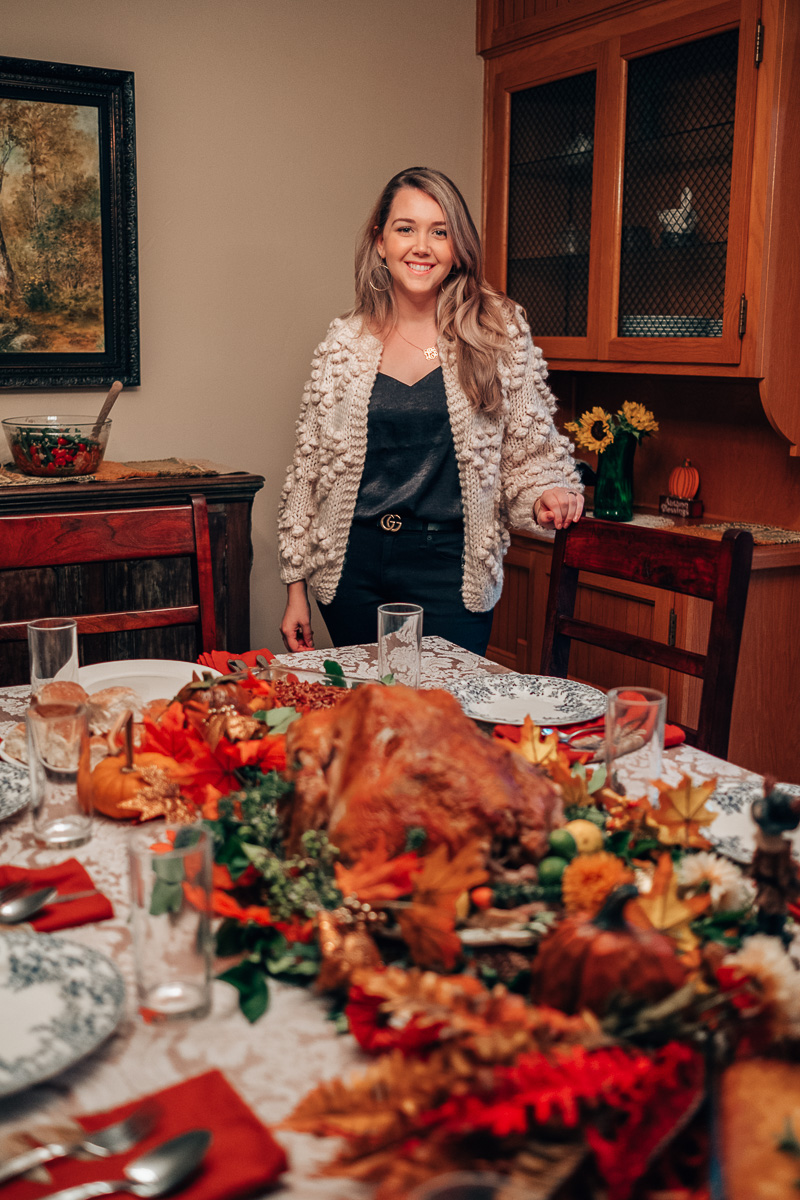 The beautiful girls who cooked the Thanksgiving meal!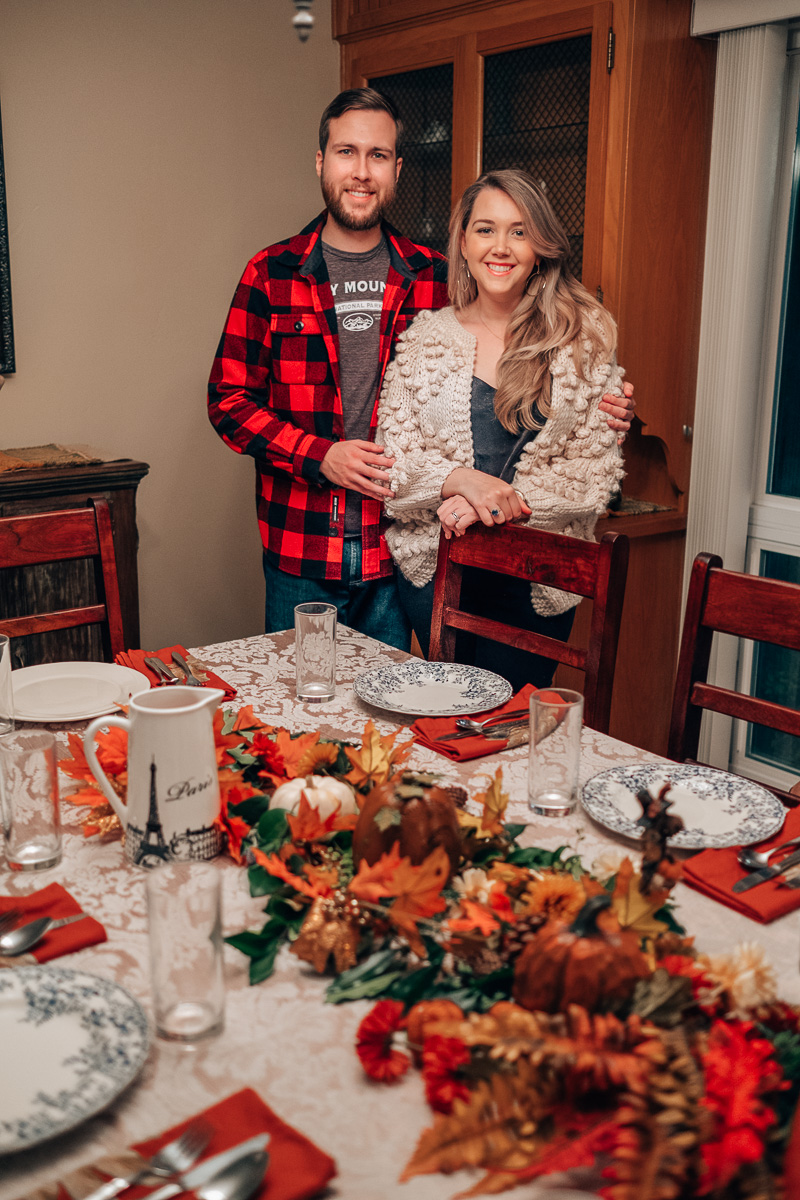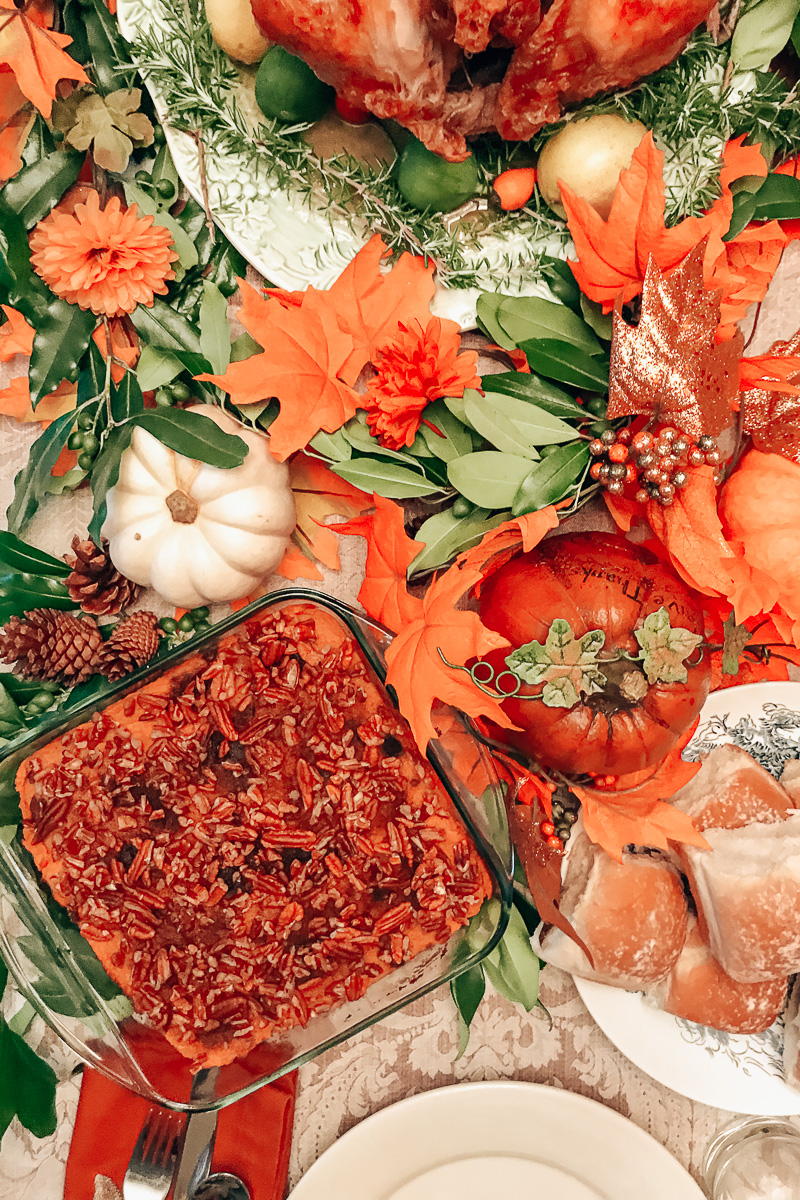 For the Thanksgiving dinner, I chose to wear a neutral look, to emphasize the cardigan and the embroidered boots. I'm in love with these cute & cozy sweaters from Chichwish. At first, I was not sure I could pull off this type of sweater because of the volume. Bulky pieces on the top generally look better in people with narrower hips, which is not my case. But this cardigan's length and the neutral color make it easier to style it. The black outfit and the heels helped to lengthen the silhouette and compose a more elegant look. You can pair bulky knit sweaters with lots of different tops, but they work especially well with solid silky tops. The contrast in the fabrics creates a really interesting look!
The embroidered boots with the golden heels were also the highlight of my outfit! The booties are from AmiClubWear and I love how different they are. Since I'm not the tall and slimmer type, I'm usually very fashion conservative when it comes to booties. To make sure they are not shortening my silhouette I stick to neutral colors and usually wear black tights with black booties.  Recently I've become more daring and I even got a pair of white boots. This embroidered pair works really well because it has a dark background. It works perfectly with dark pants because it continues to stretch the silhouette, without creating a line that separates the legs from the ankles.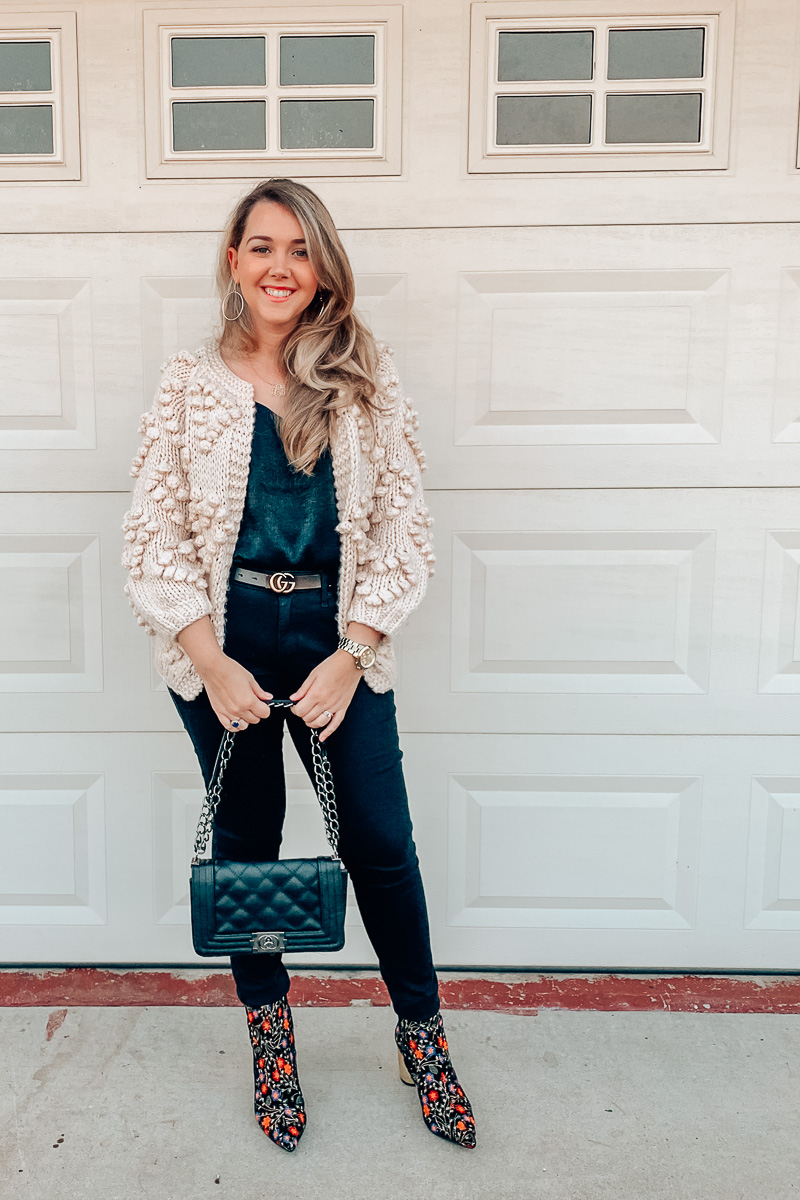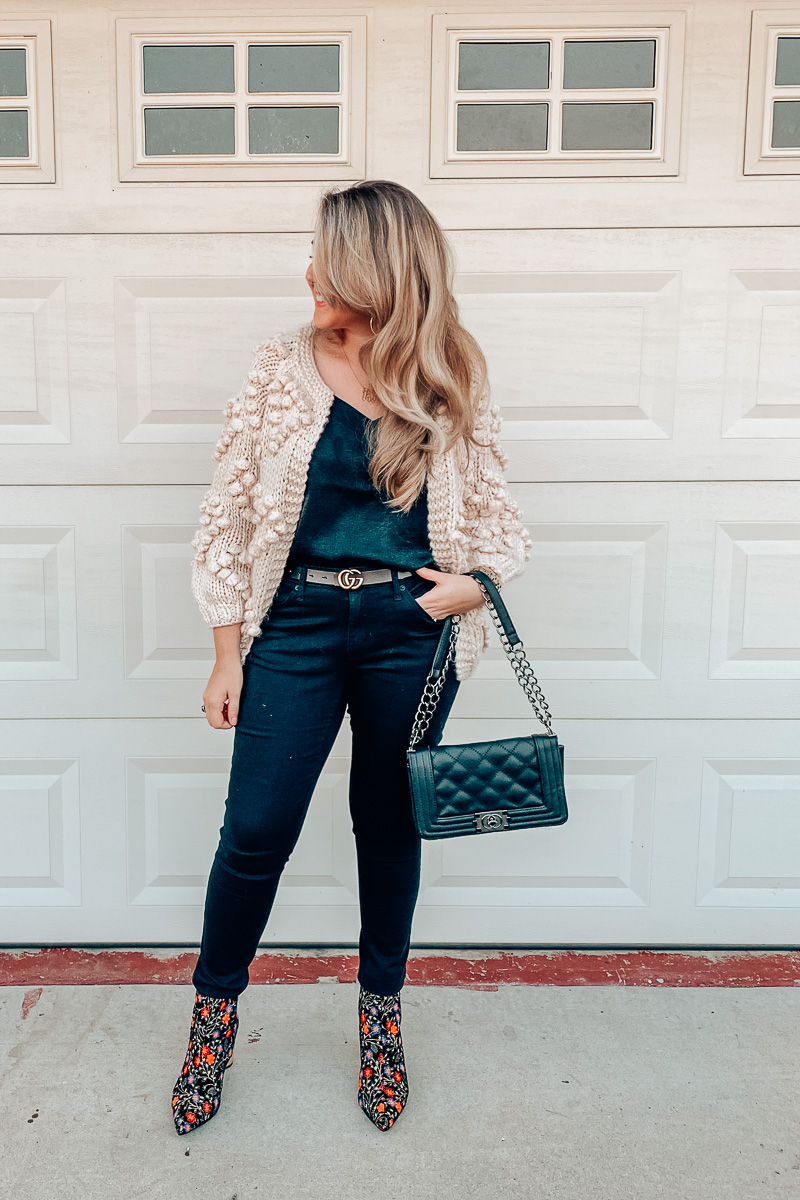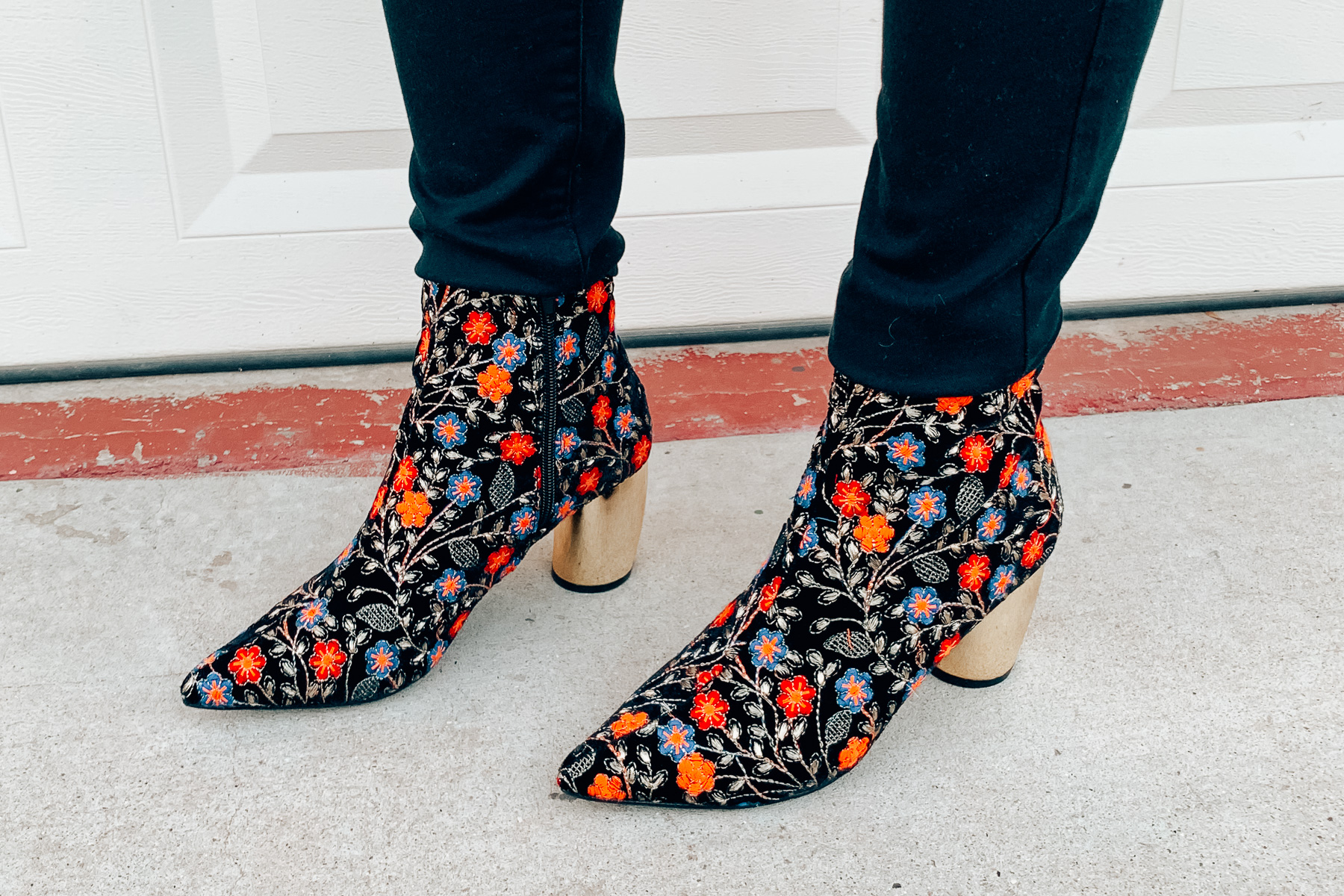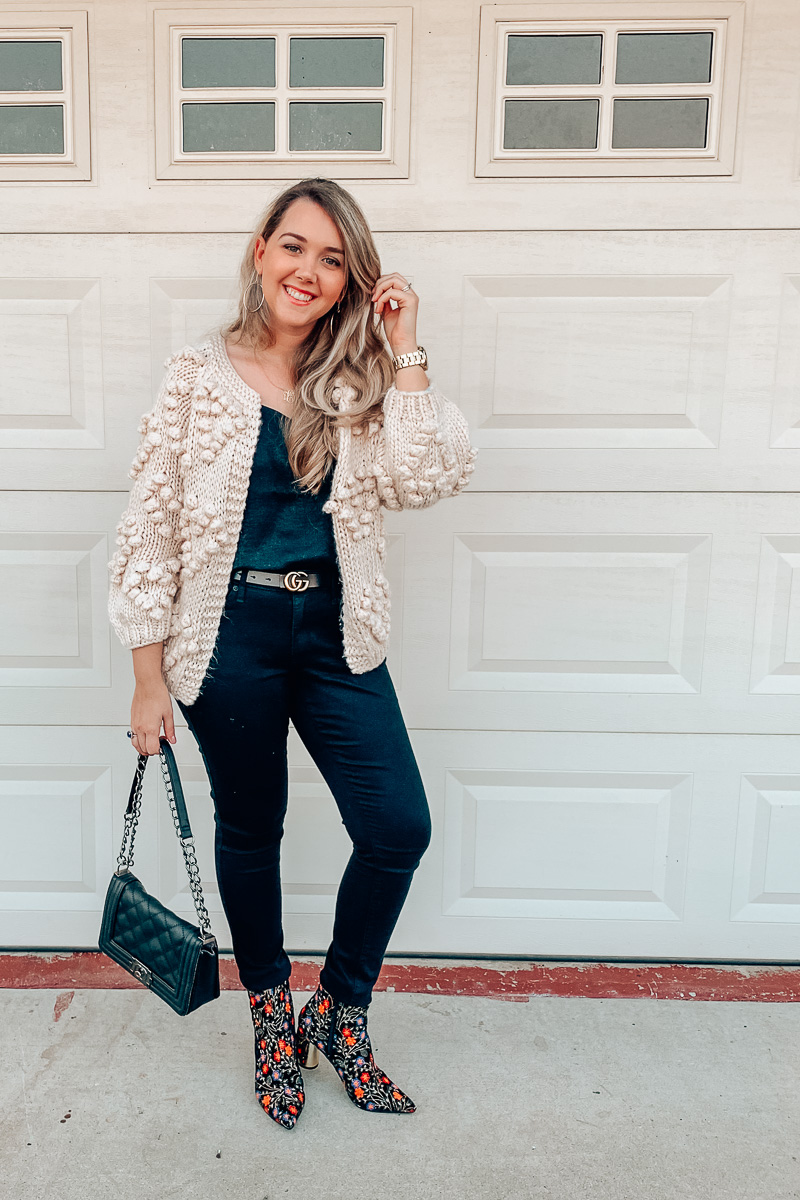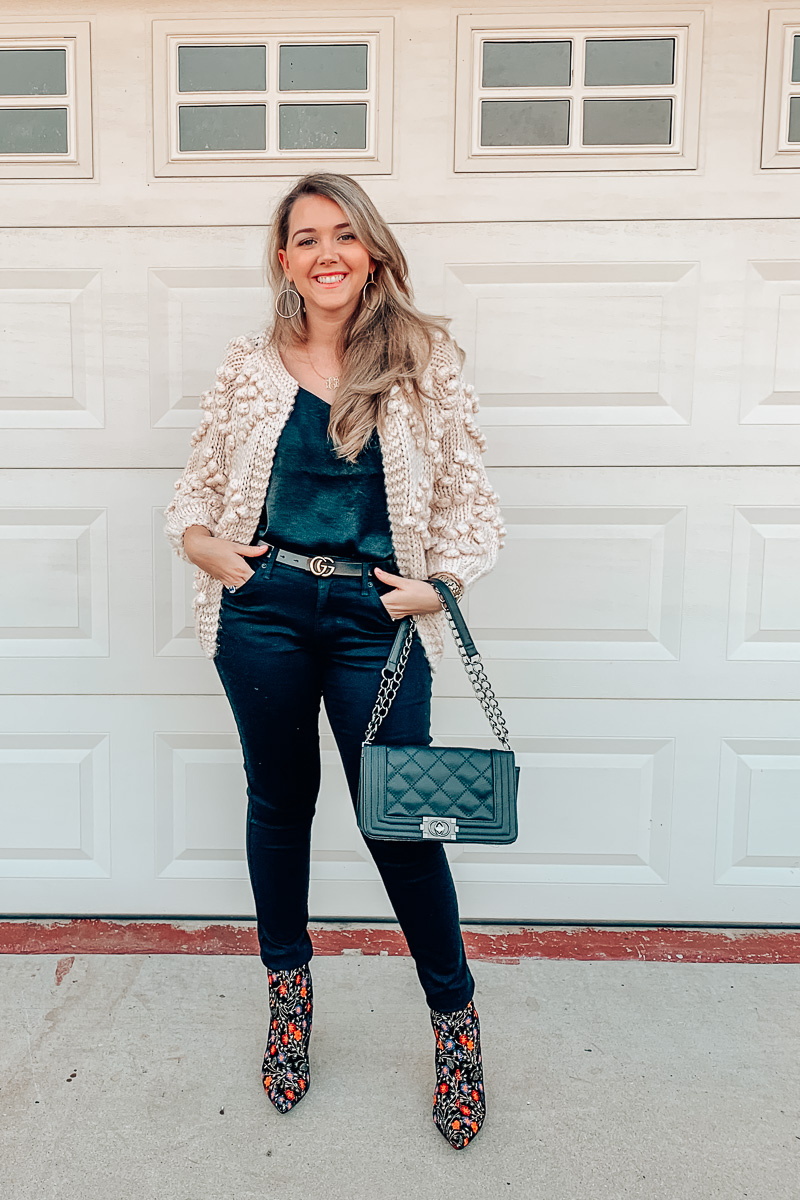 SHOP THE POST

See you next time!
Love,