Hello Everyone,
Last week I visited the Camarillo Premium Outlets to check out some of their summer sales and the best summer trends! I love visiting my favorite stores and discovering new ones every time I go to the Outlets. My first stop is always the information center where I can get my Savings Passport for even greater discounts! If you haven't heard about the Savings Passport yet, make sure to check out my post How to Make the Most out of Outlet Sales.
But there is more! Now Being Local Has Its Perks! The new Local Residents Discount Card gives you extra discounts if you live in Camarillo or in a 35-mile range from the Outlets. How cool is that? Local shopping perks are Mondays through Fridays with special prizes on Wednesdays! I can't tell you enough, visit the information center and become a VIP Shopper to enjoy all of the perks!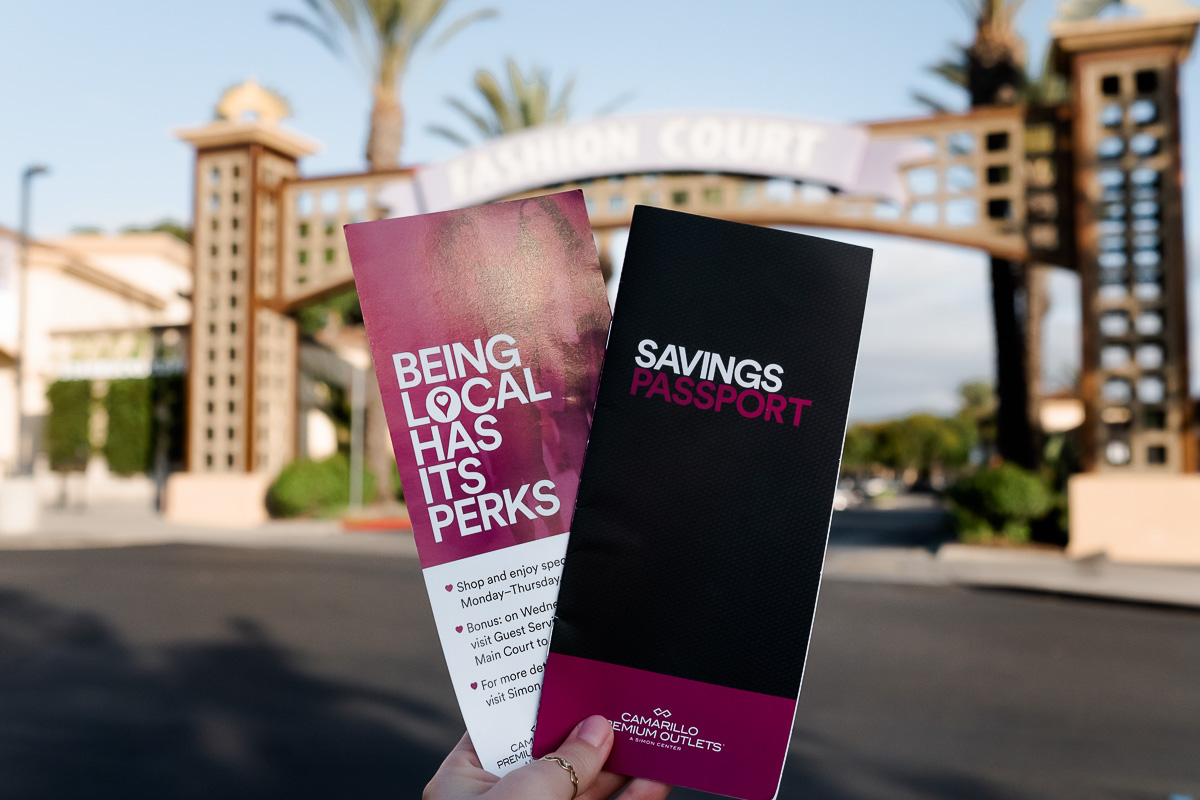 The Starbucks kiosk was my second stop of the day. With an Iced Blonde Vanilla Latte in hand I started my search for the perfect summer bag! Since Michael Kors, Tori Burch, and Kate Spade are all in the same block I made sure to find my favorite bag and the best deal in each store! I planned to come back at the end of my day to pick "the one"!

Tori Burch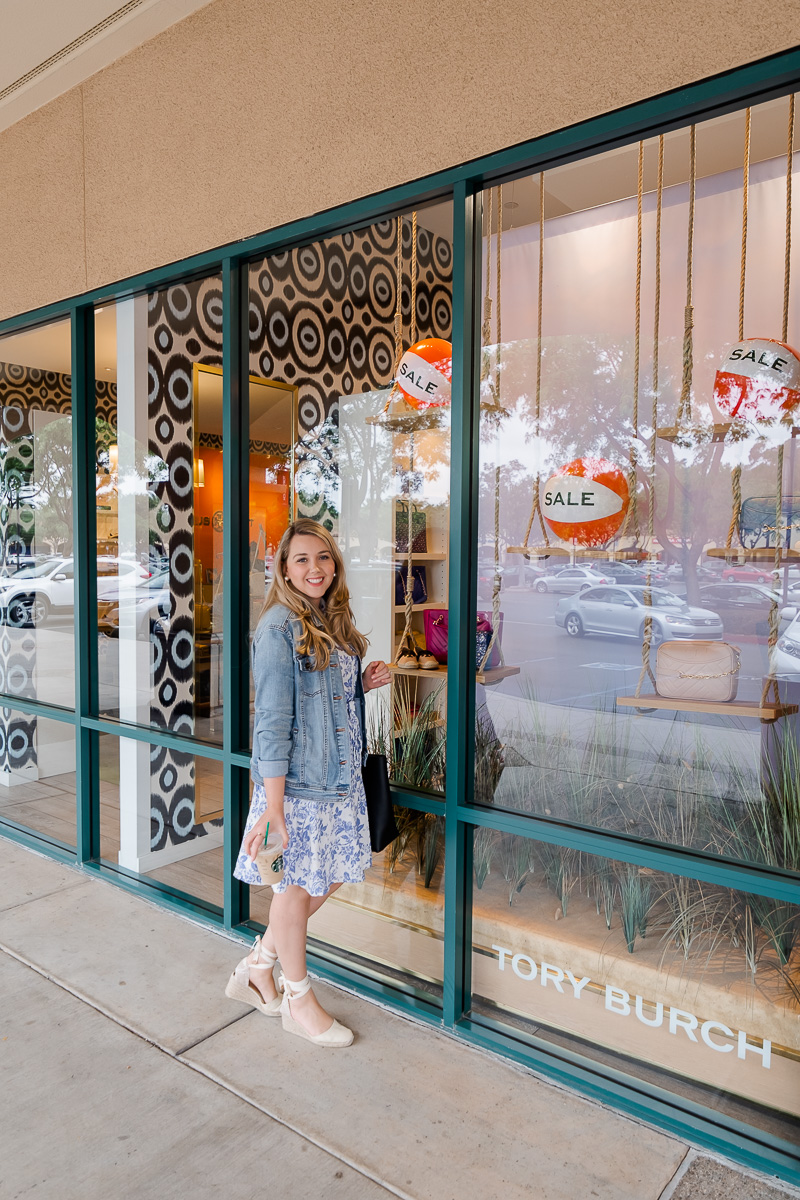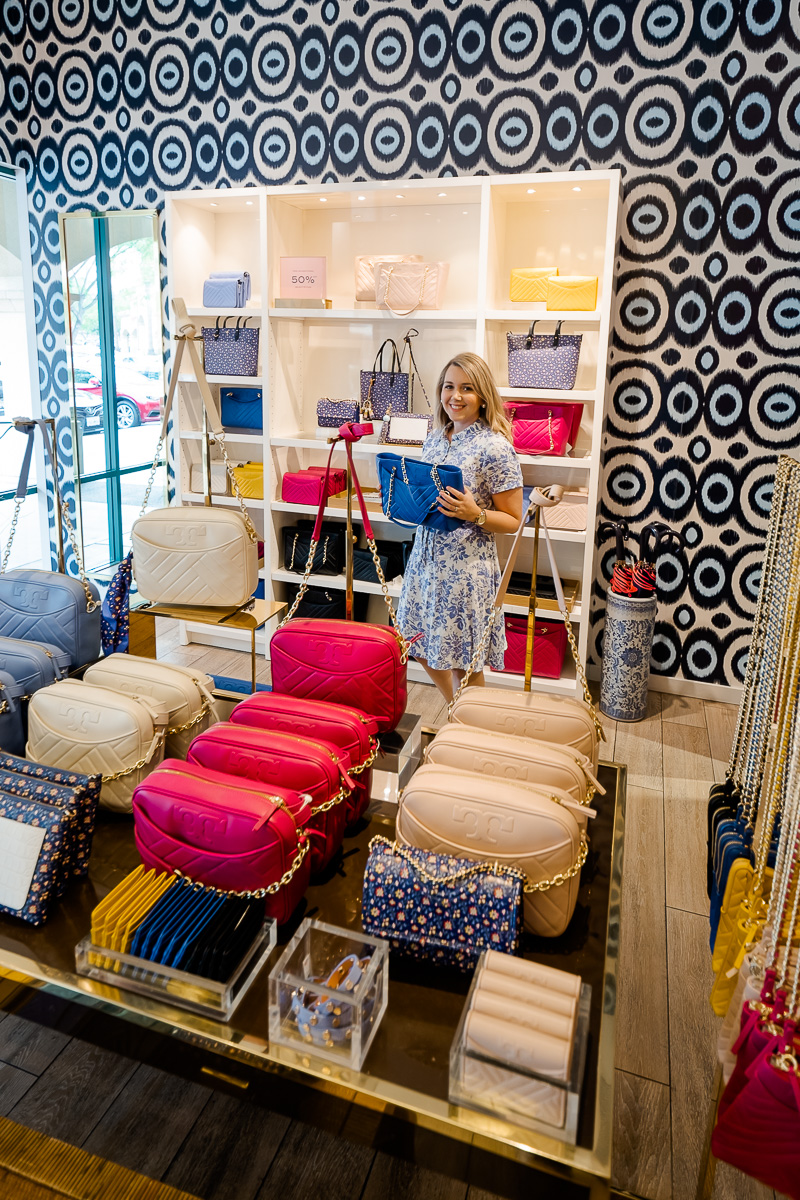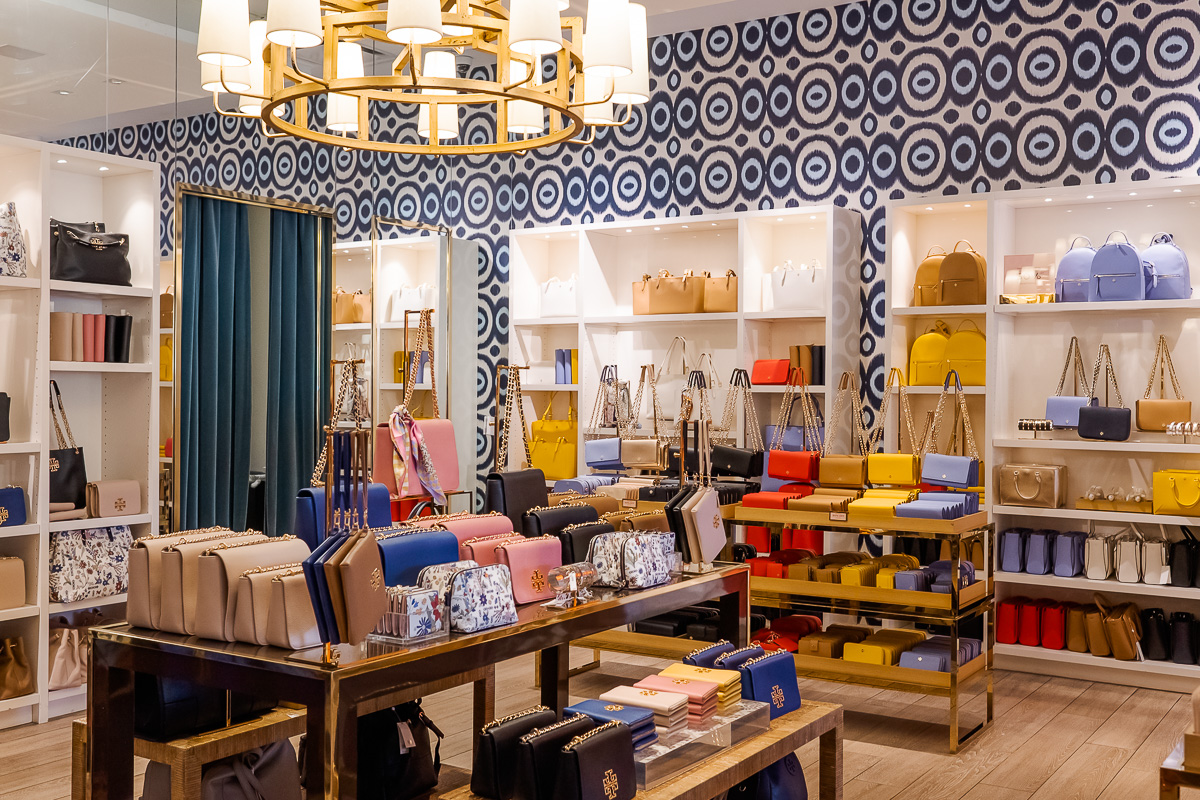 Still in the same block, I bought a maxi dress at Max Studio saving an extra 15% off with my Savings Passport and checked Brooks Brothers for some fun, yet elegant summer dresses. Brooks Brothers carries the kind of items that you can easily transition from work to a weekend in Malibu. I didn't buy this shirt dress right away, but I couldn't stop thinking about it. So I went back to the outlets a couple days later and bought it. I can't wait to wear it all summer long!
Brooks Brothers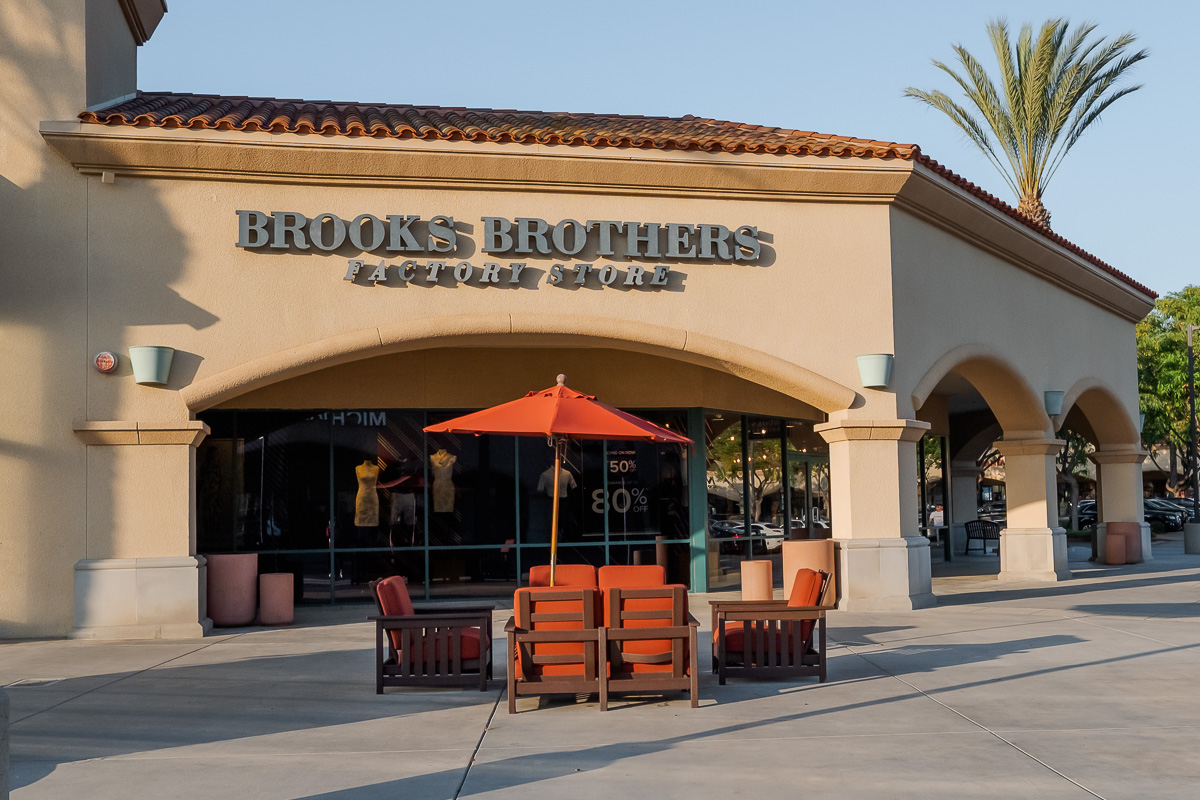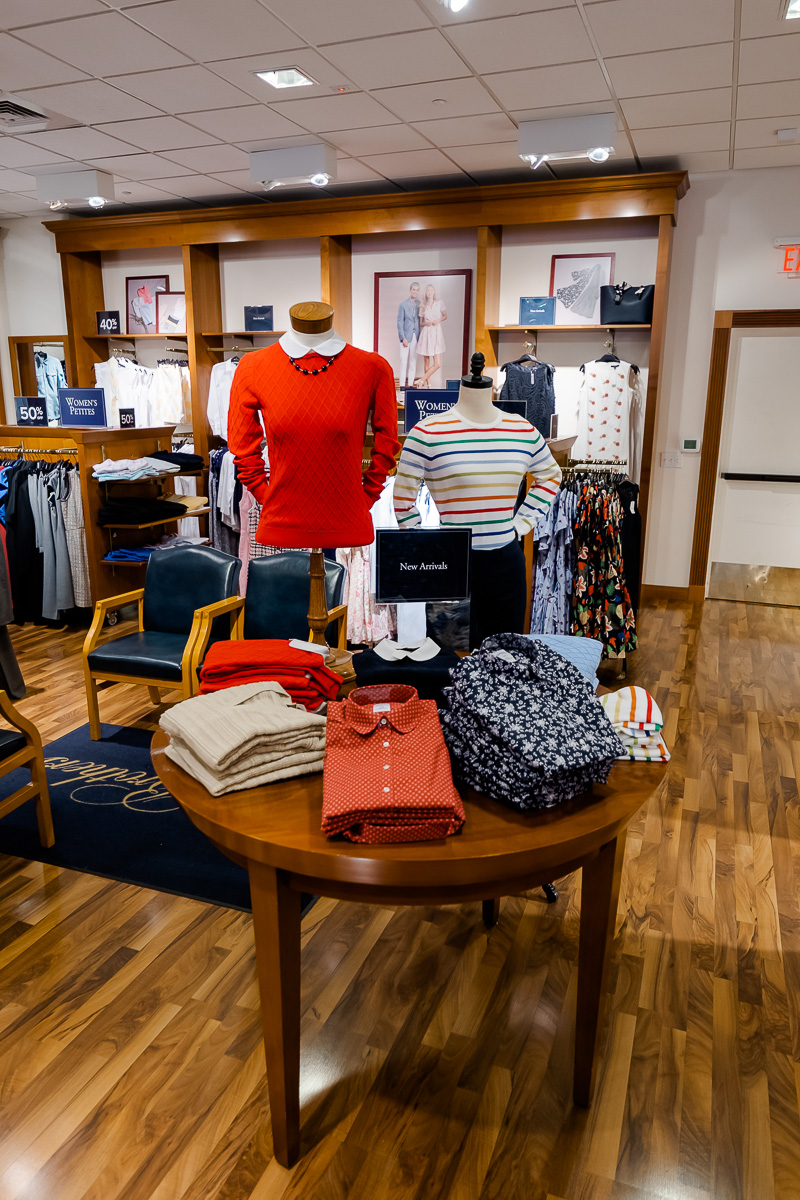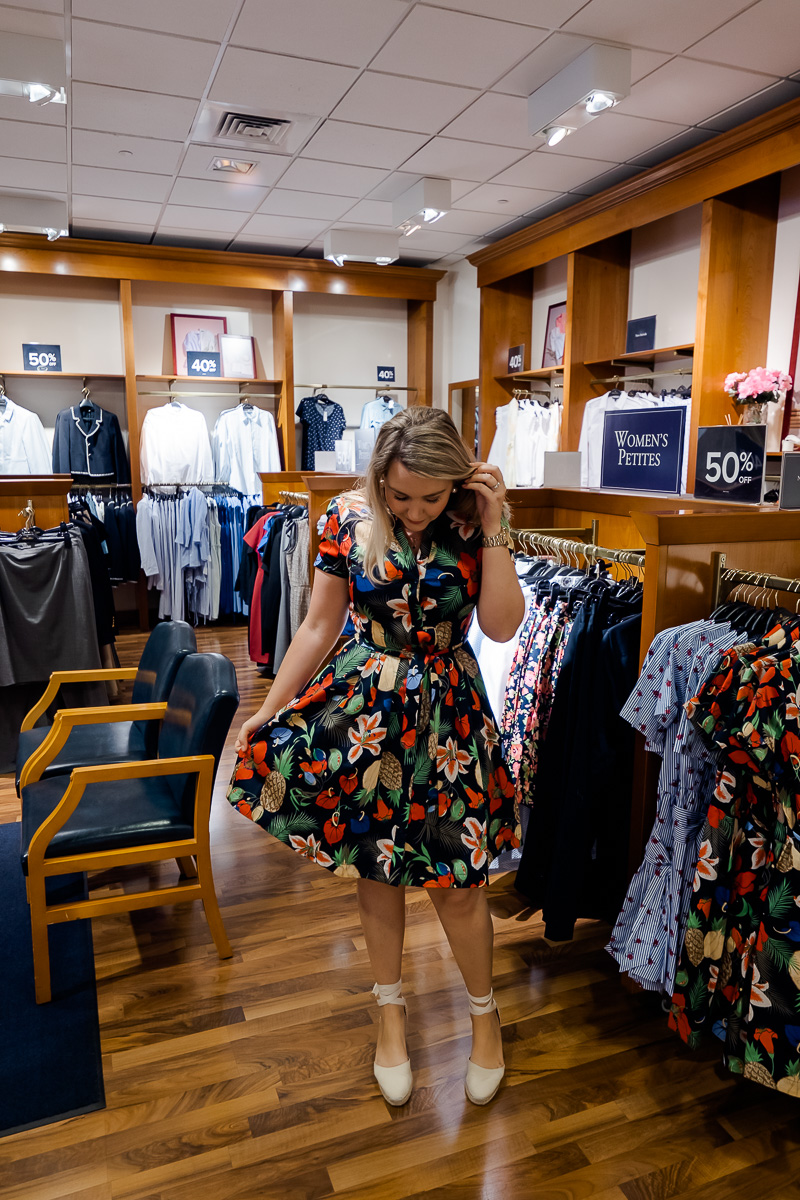 Still in route to my favorite stores I stopped at Ted Baker, Theory, and Saks Fifth Avenue. All three stores carry designer clothing with various price points. At Ted Baker I am always searching for the most feminine and delicate items. How cute is this dress with bows on the side? This summer they are carrying lot's of neutrals and different shades of pink. At Theory I fell in love with the softest leather jacket I ever put on! I love how minimalist and so incredibly elegant all of their clothing is. Sometimes less truly is more! As usual, Saks Fifth Avenue had great sales going on, and I couldn't help but taking a picture with the sign. Although, I check every section in the store, the shoes are by far my favorite! Aisles and aisles of designer shoes with amazing discounts. You can always count on Saks for good deals!
Ted Baker London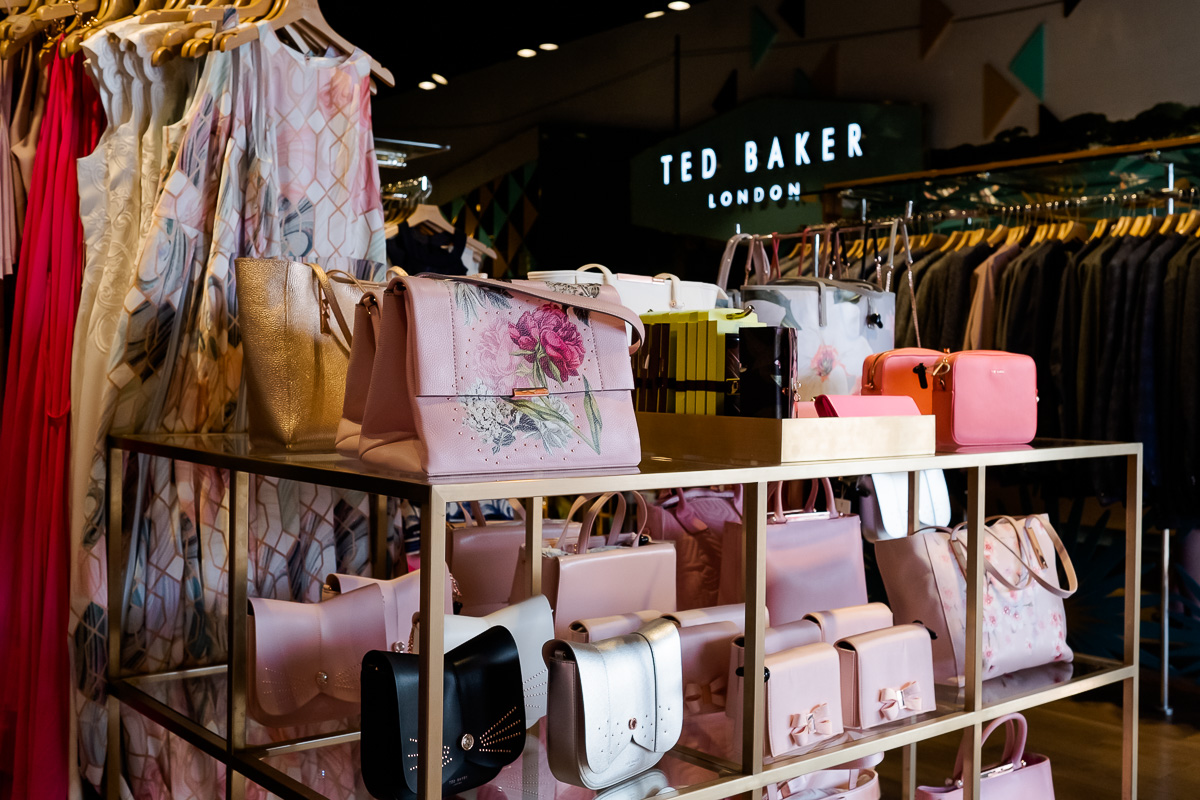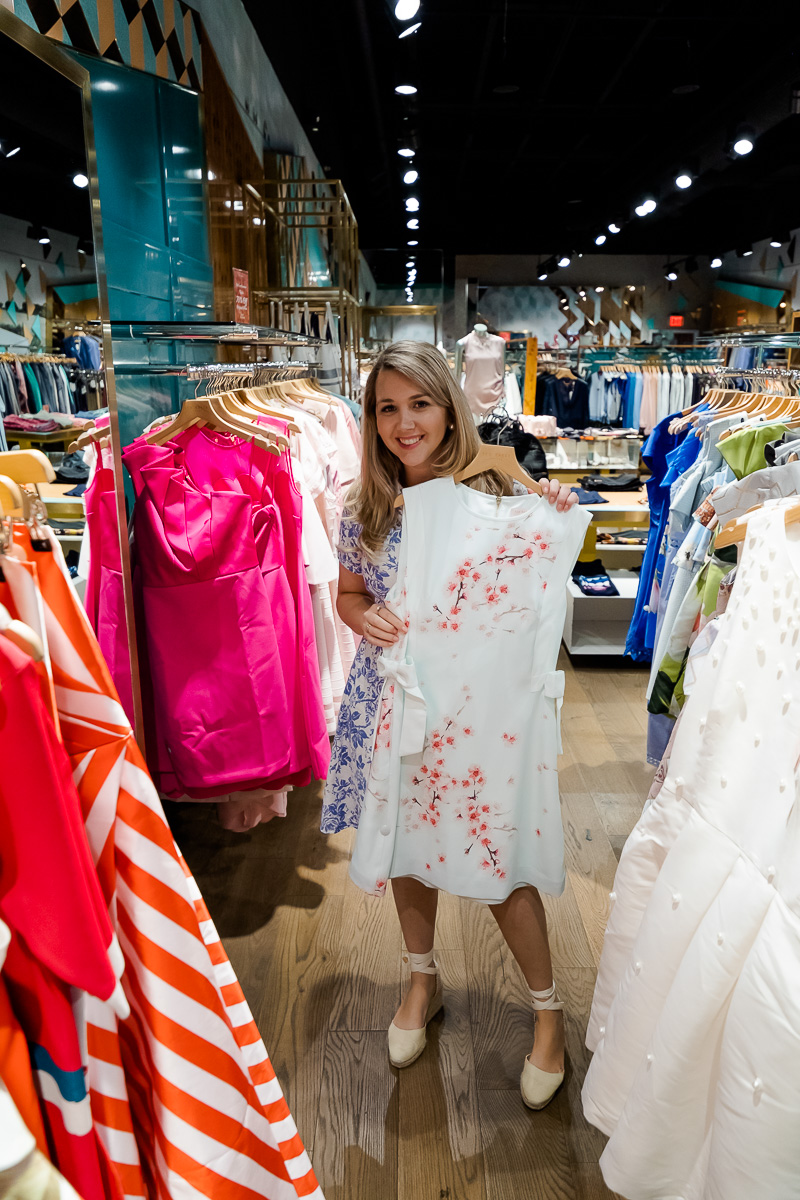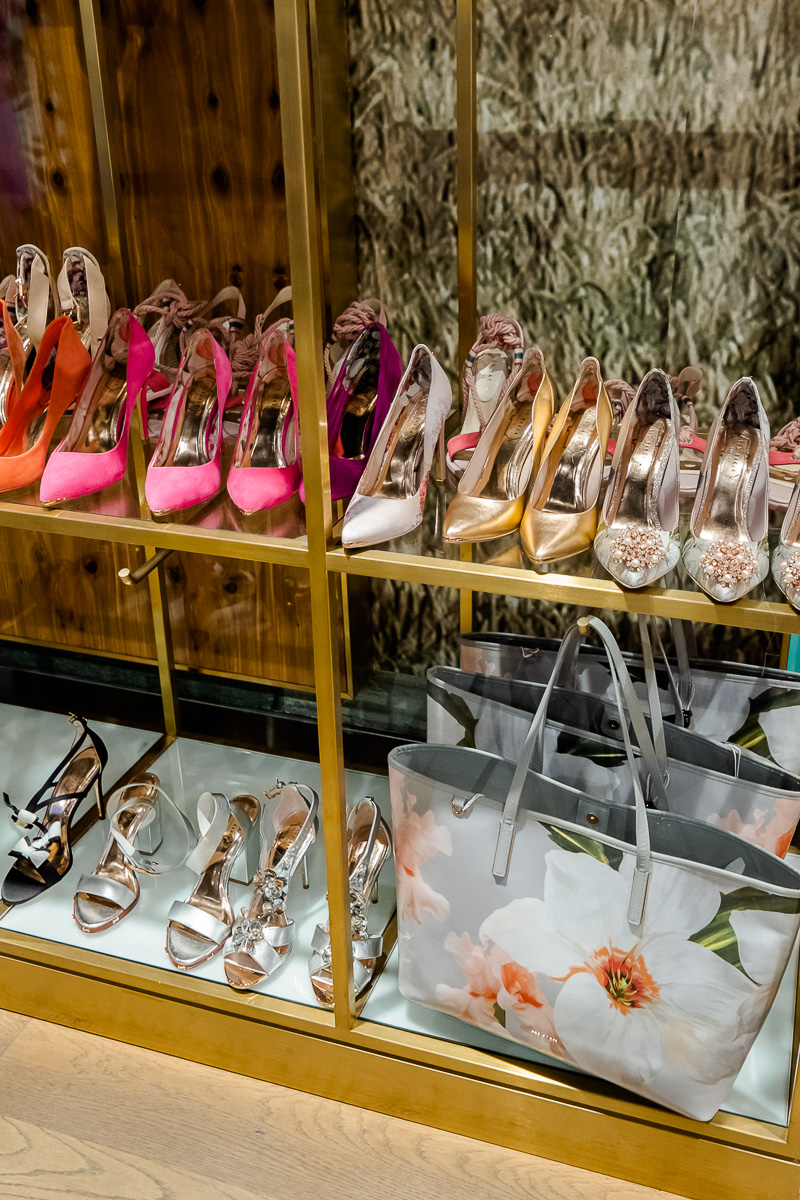 Theory Women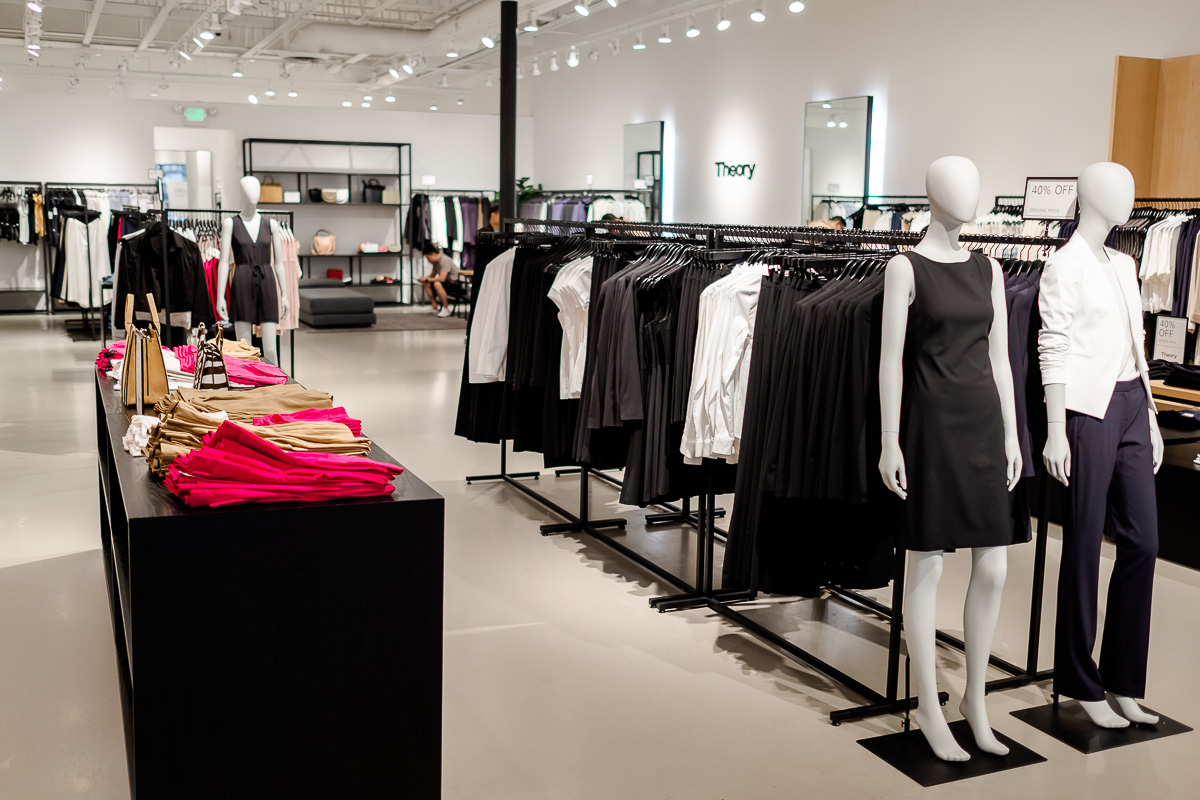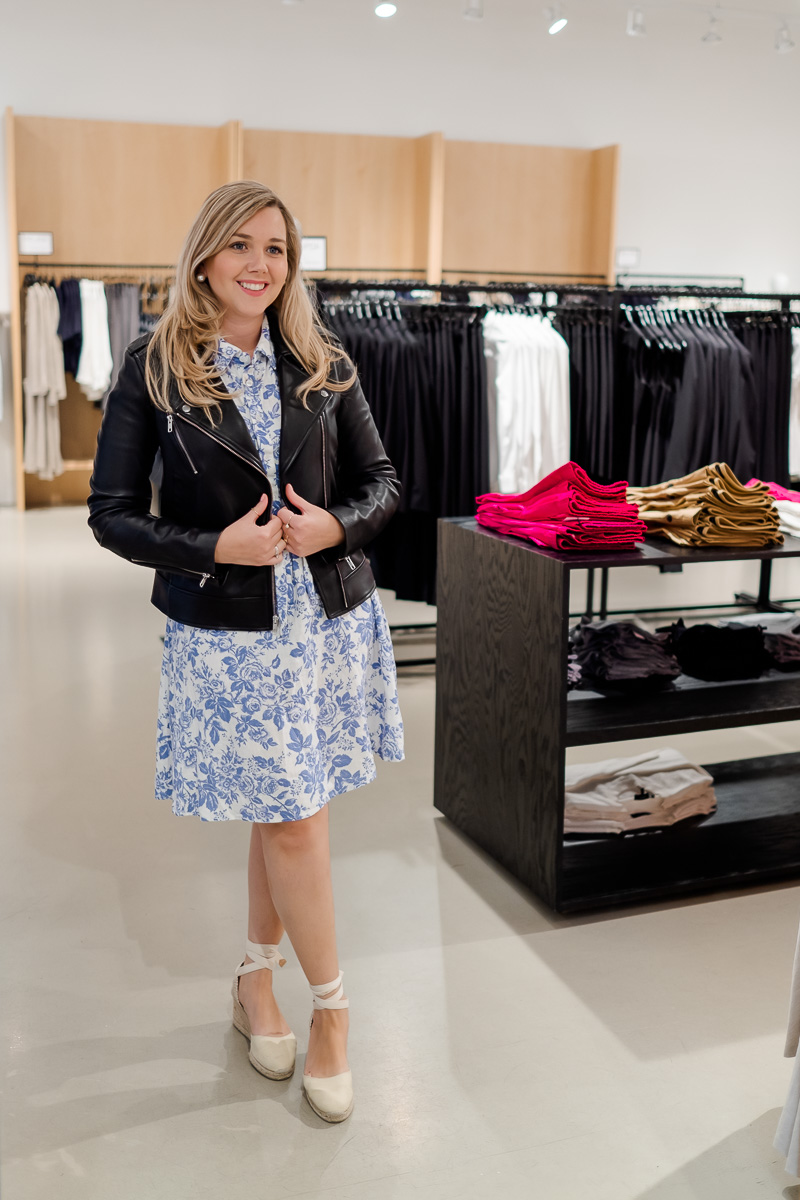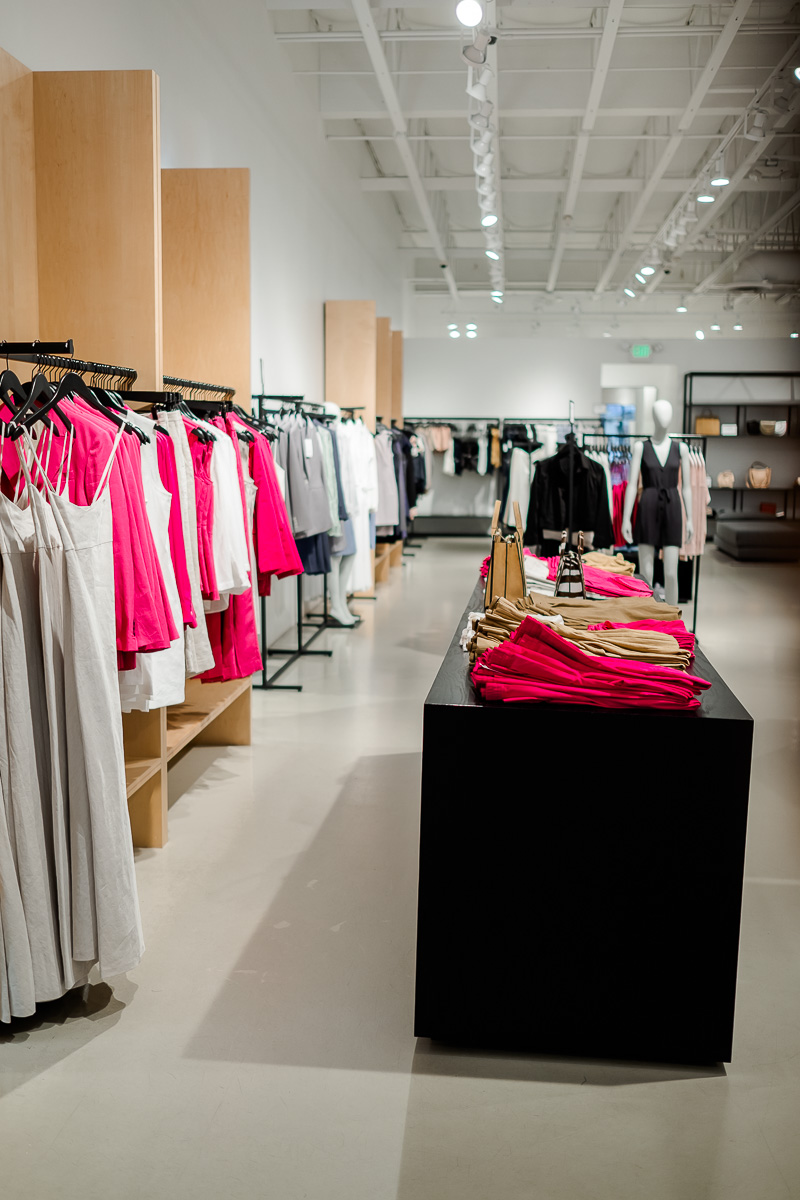 Saks Fifth Avenue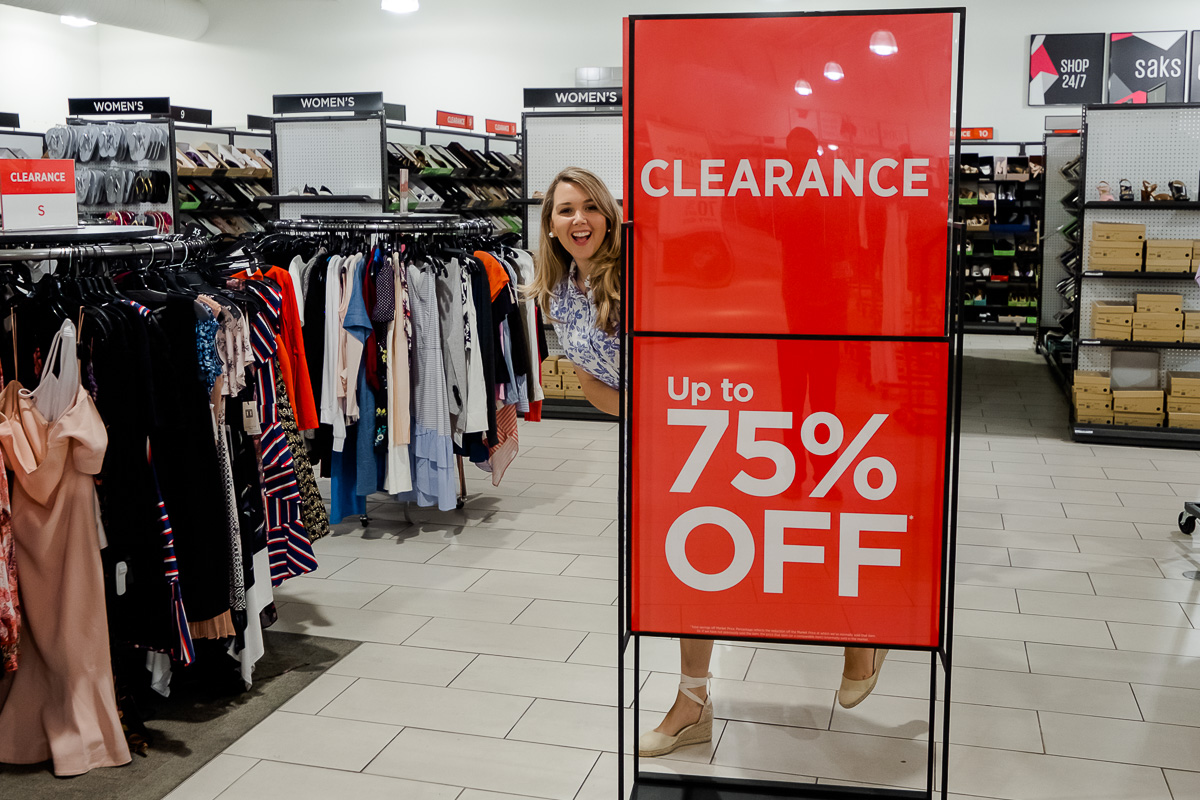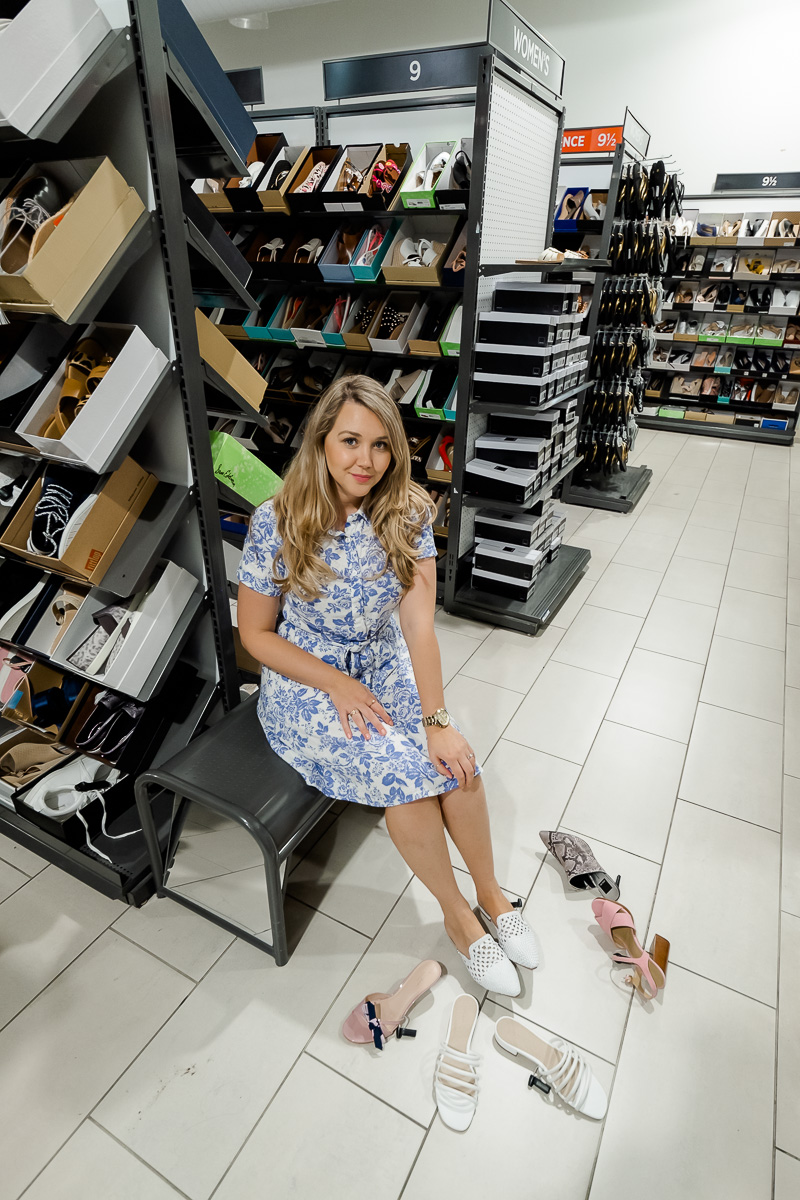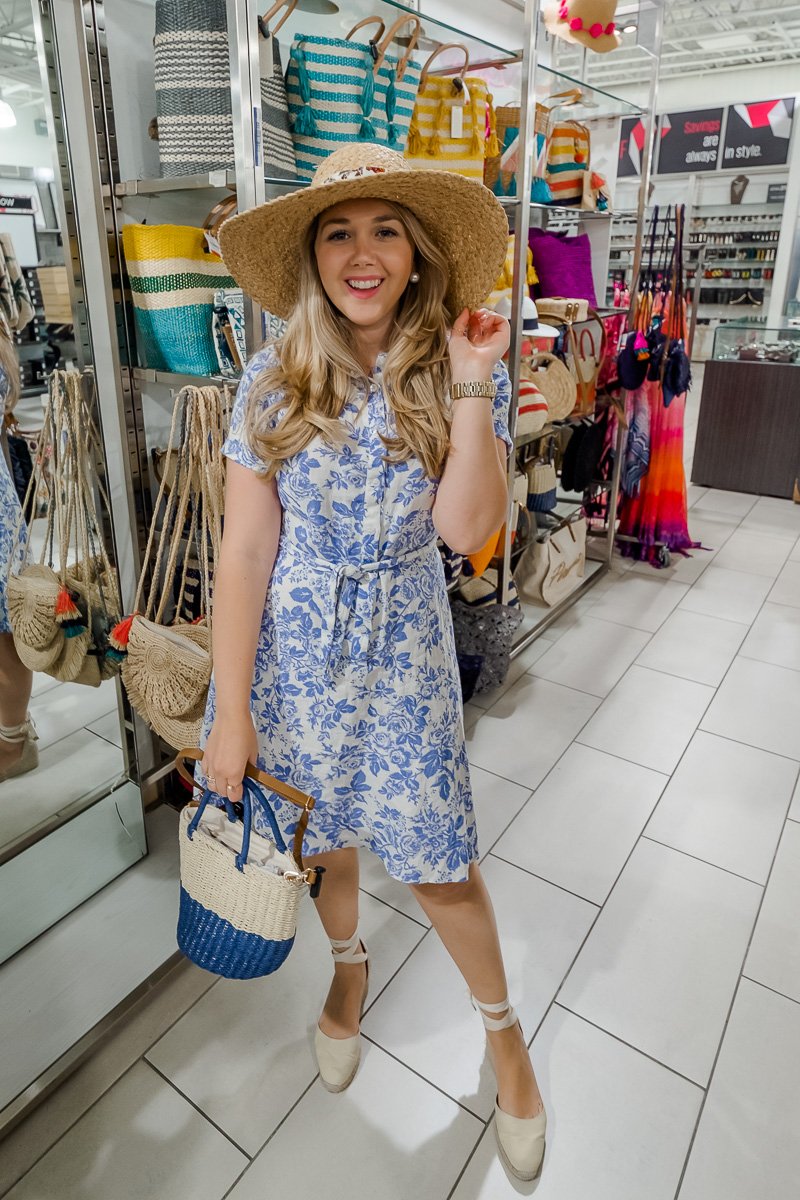 This time I also decided to shop for some active wear. I must confess, I hardly ever buy workout clothing (or hardly ever work out, for that matter). If I need to choose between another dress and much-needed workout pants, I will buy the dress every time! But not this time! With such incredible sales at Lululemon, Adidas and the new Lorna Jane store, I thought it was time to invest in some workout pieces to give me a boost this summer!
My sister who is a personal trainer loves Adidas! She will spend hours at the store picking head to toe pieces when she comes to visit! In her honor, I bought an Adidas tank-top this time, and guess what? I already wore it on a hike! Next time she comes to visit I need to introduce her to these other stores! Lululemon is always a favorite and I was so impressed with the soft fabrics and beautiful prints at Lorna Jane!

Lululemon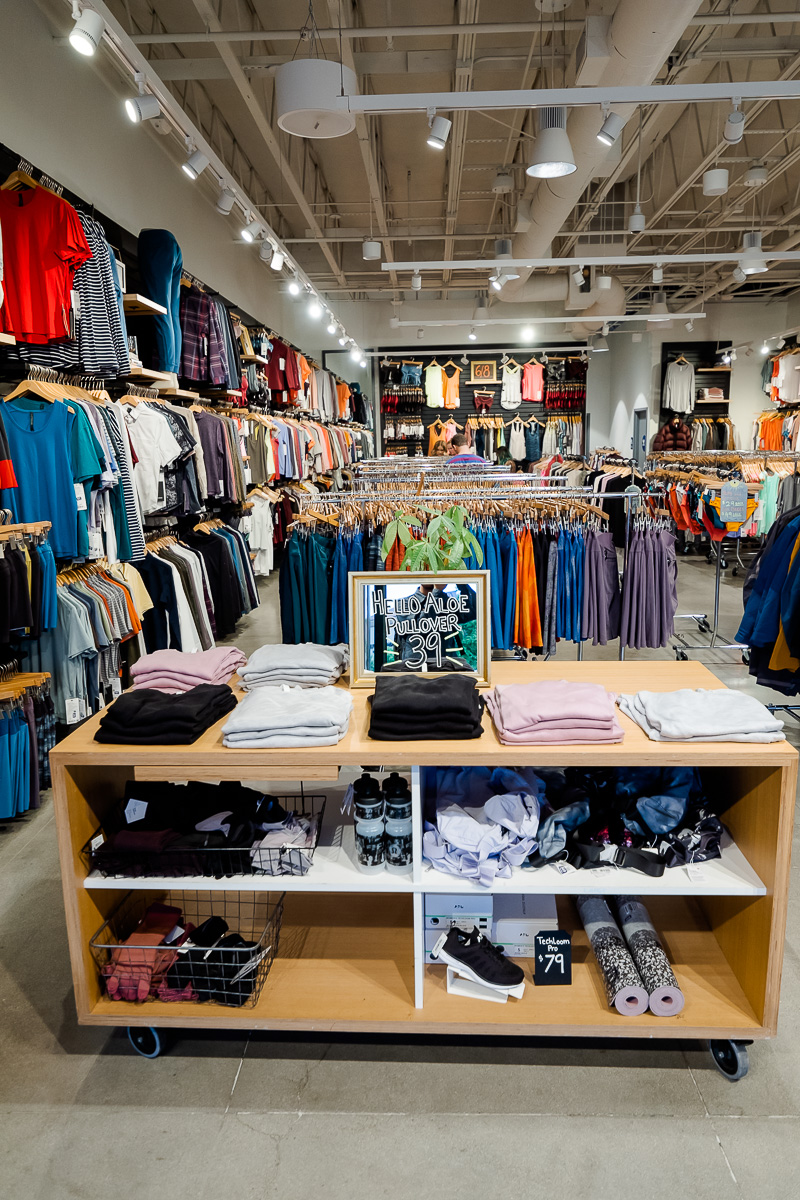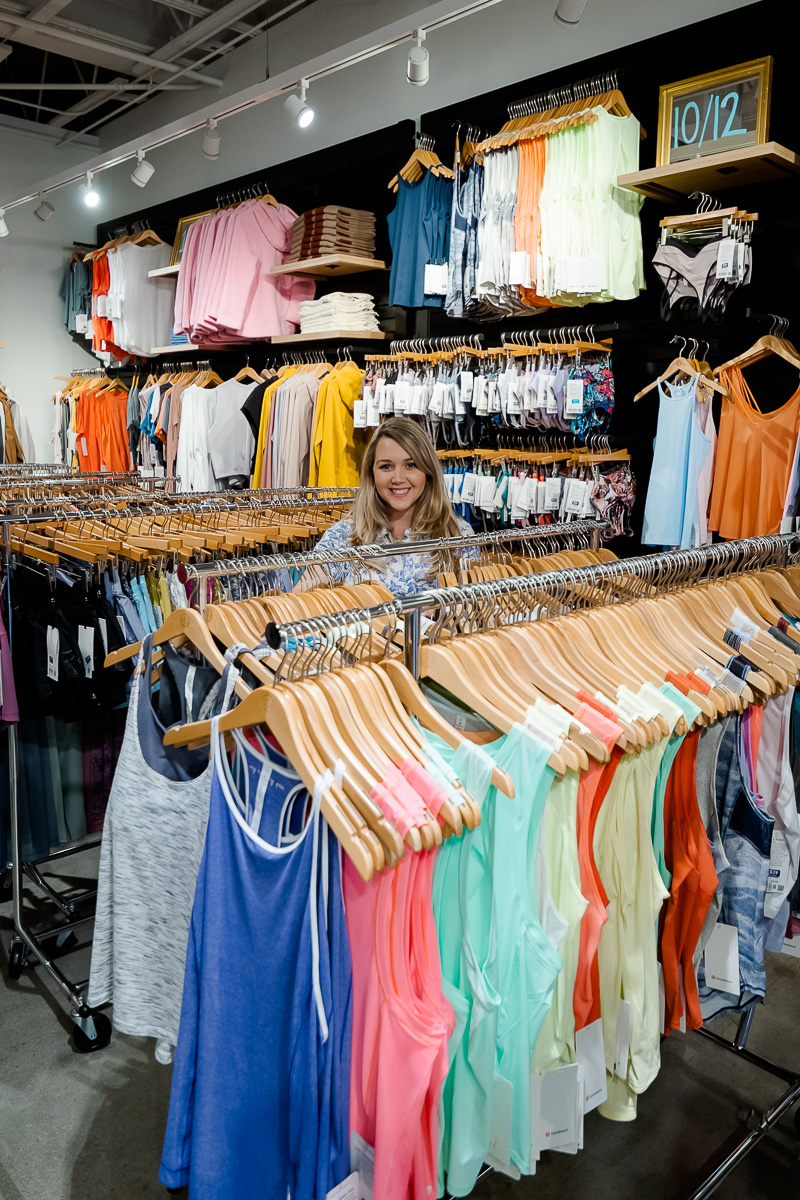 Adidas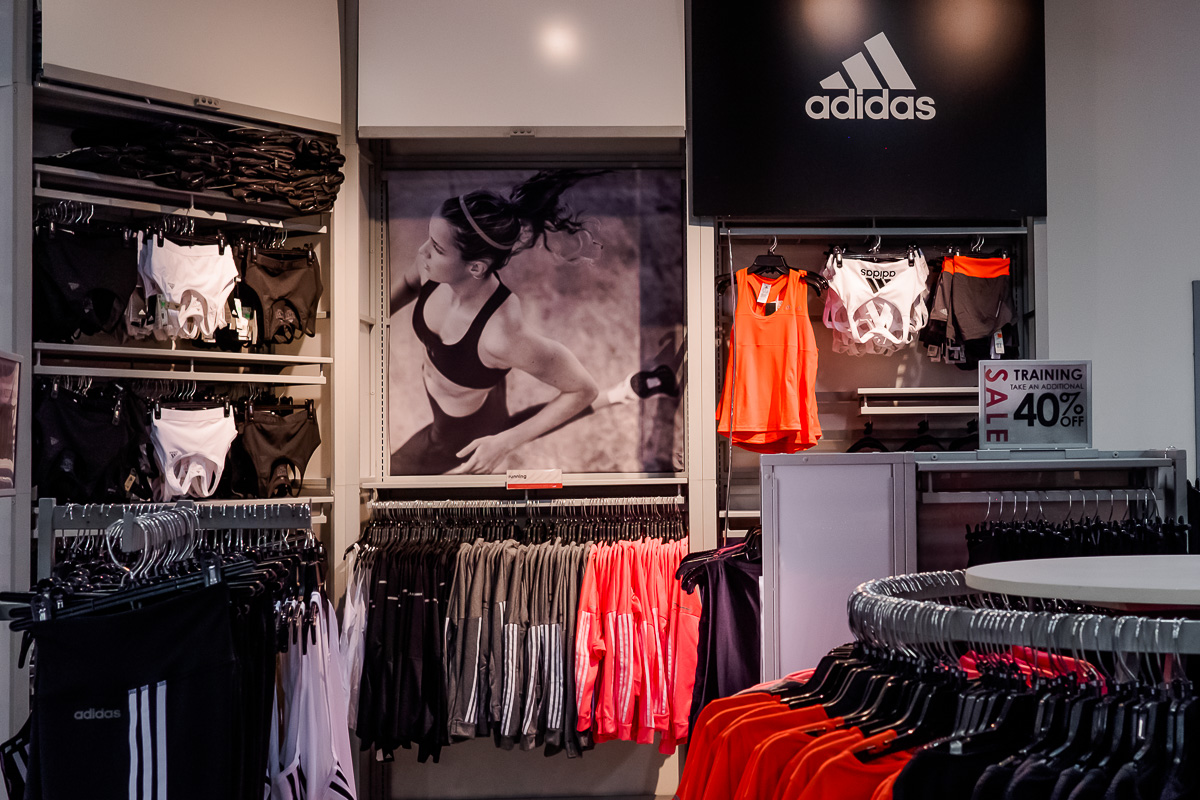 Lorna Jane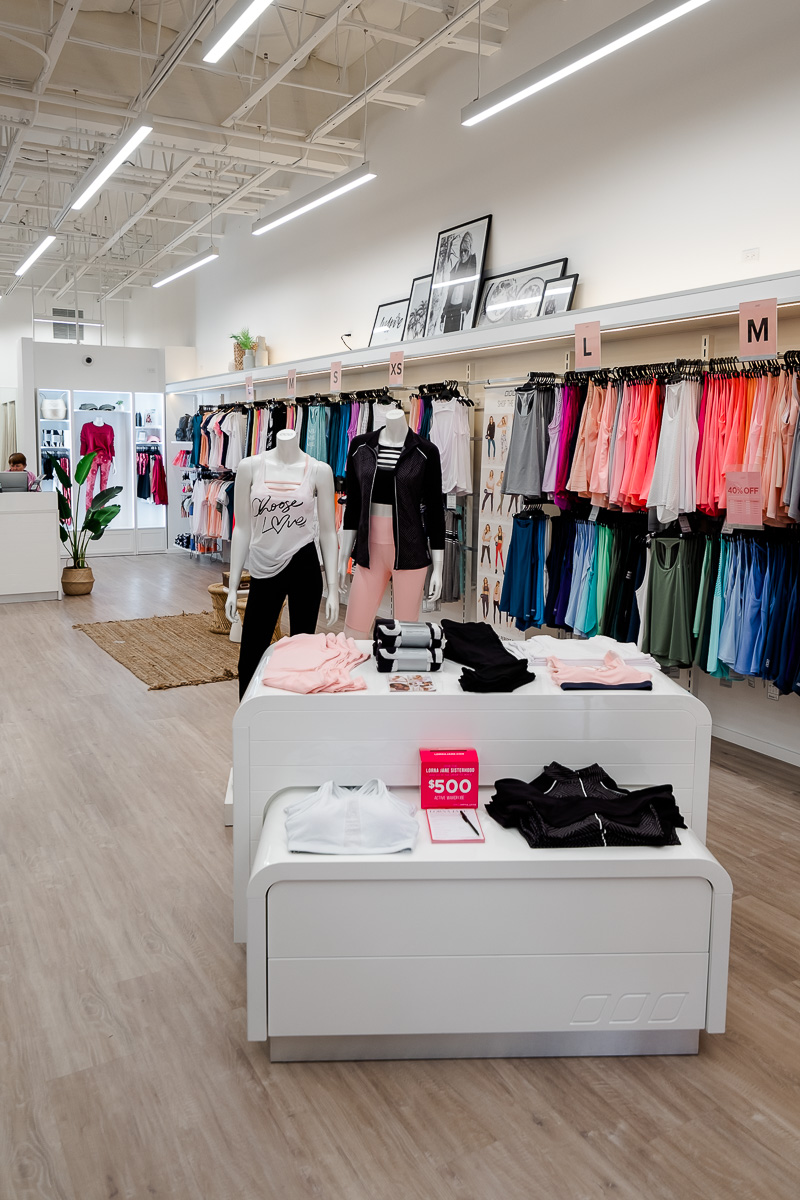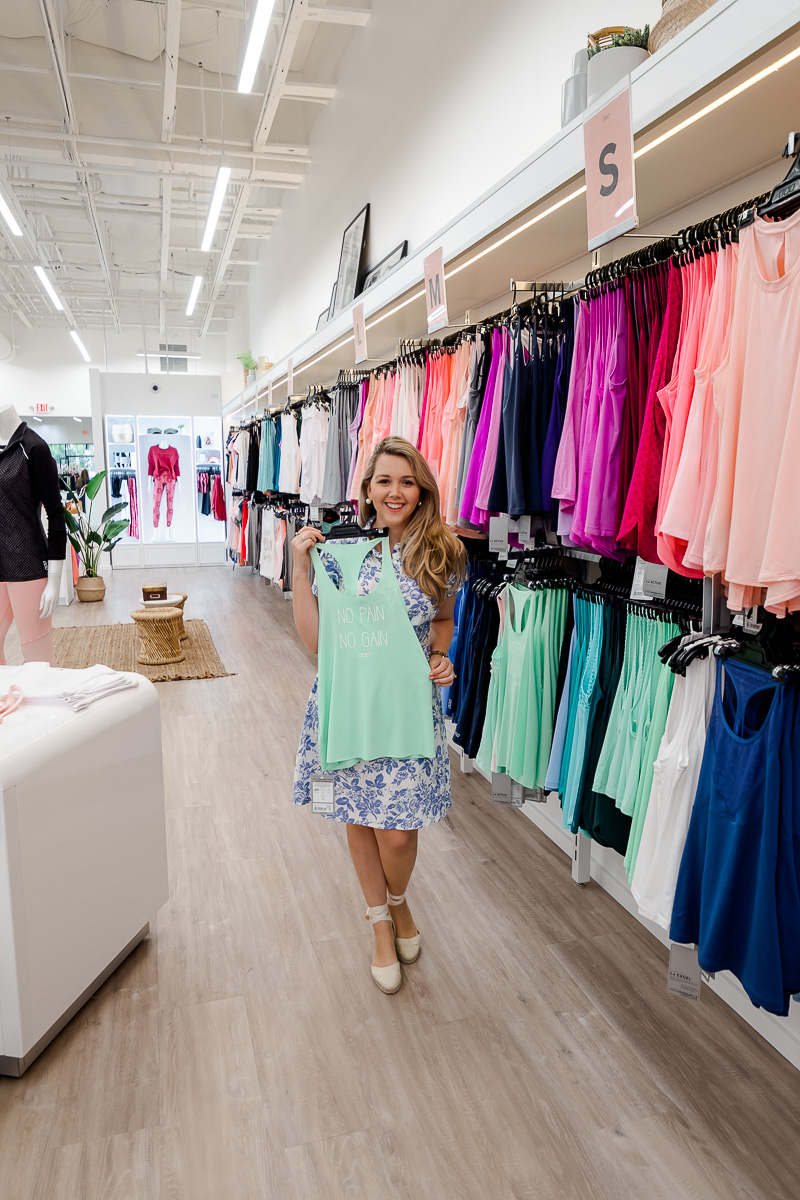 Since my husband really wants to go camping this summer I went to The North Face looking for some outdoor clothing options! There are so many beautiful hikes here in southern California and I feel like if I have the proper gear I will be more interested in exploring the great outdoors with him! (Again, very much a city girl here… haha)

The North Face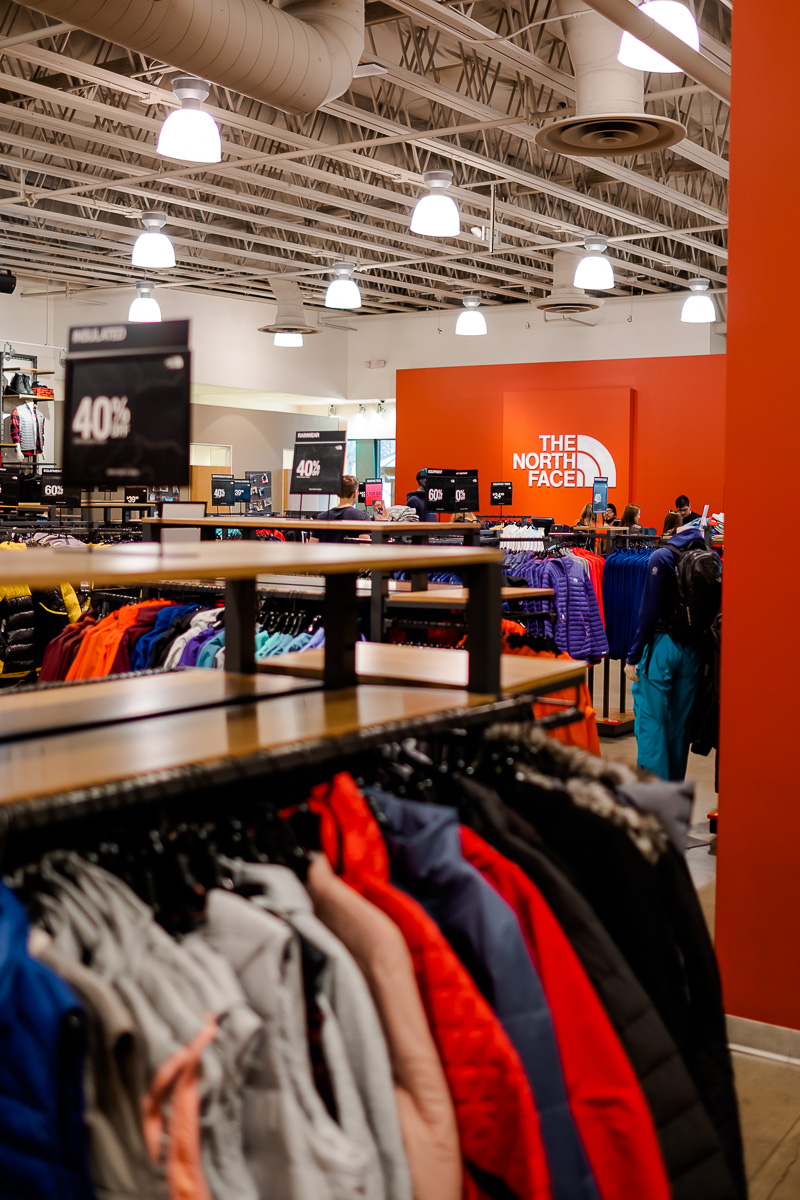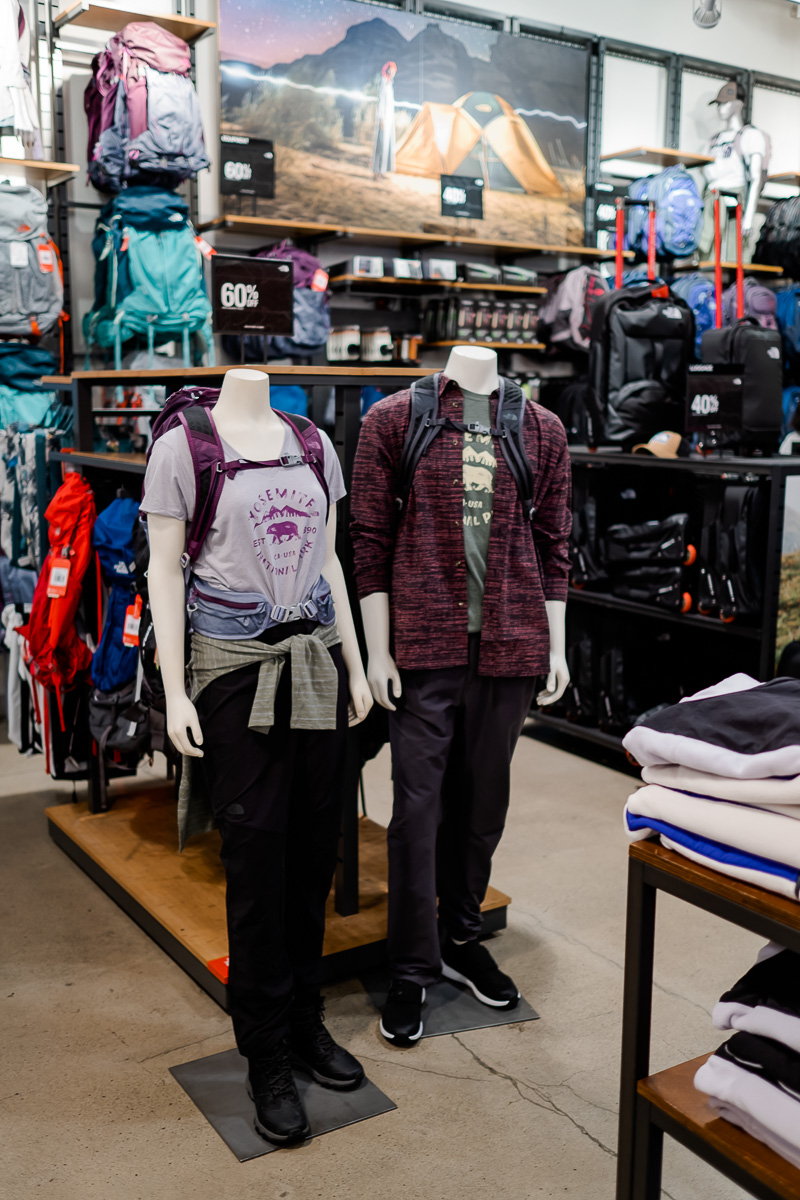 I also stopped to visit two new boutiques that opened recently,  Johnny Was and Planet Blue!
Planet Blue had me at straw bags! This cute Malibu store is filled with the most fun and colorful summer pieces! At Johnny Was I was fascinated with their boho-chic styles, interesting accessories, and silky kimonos! I almost brought one home!
Planet Blue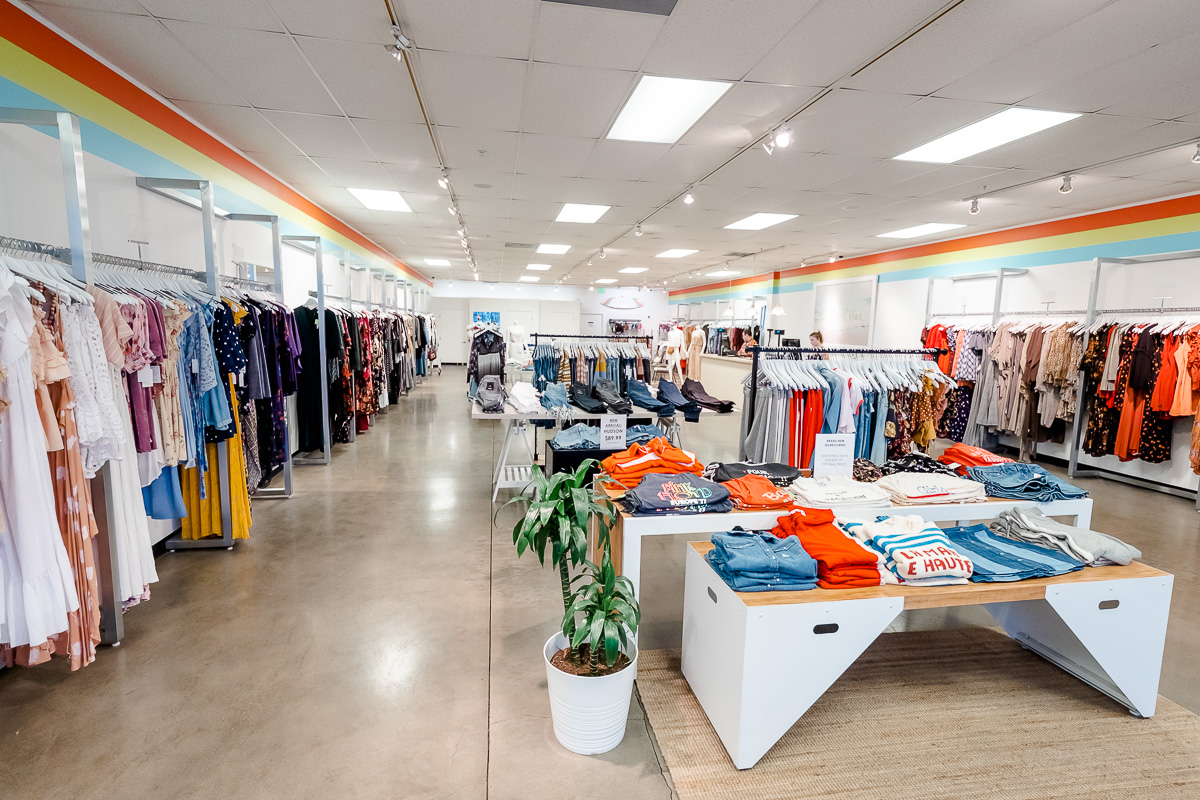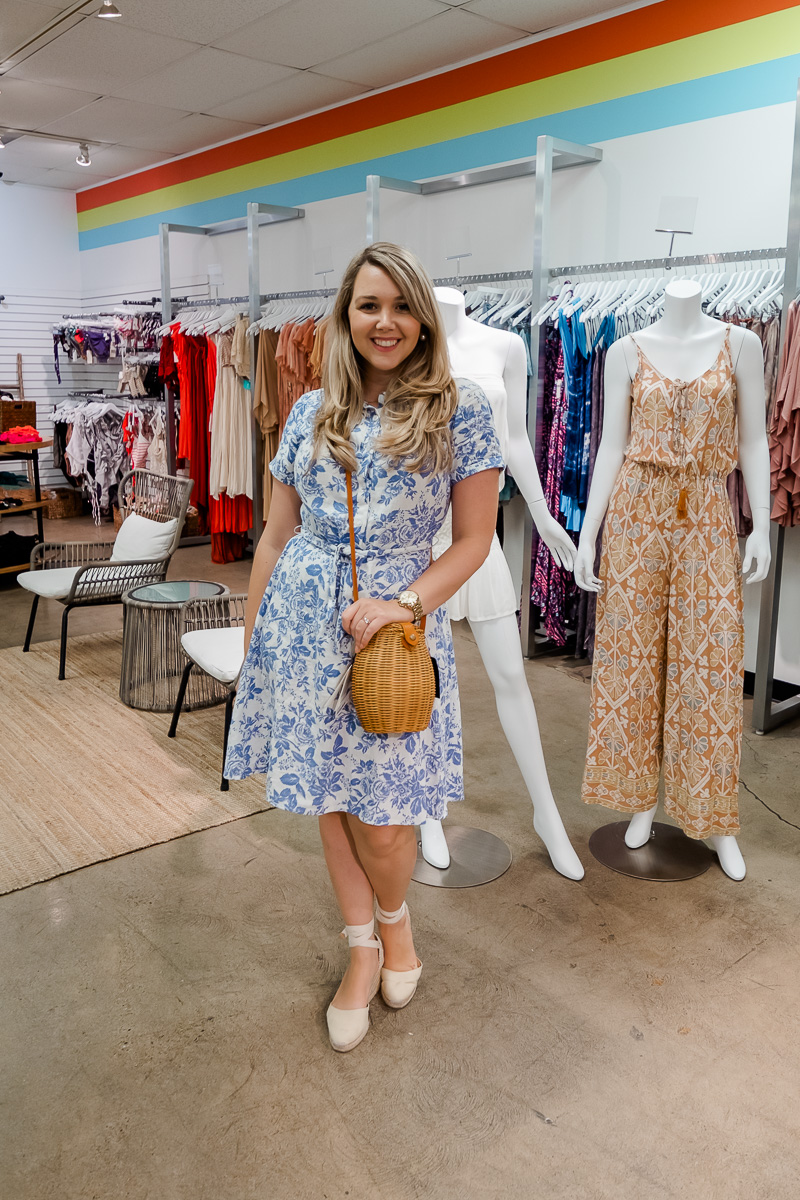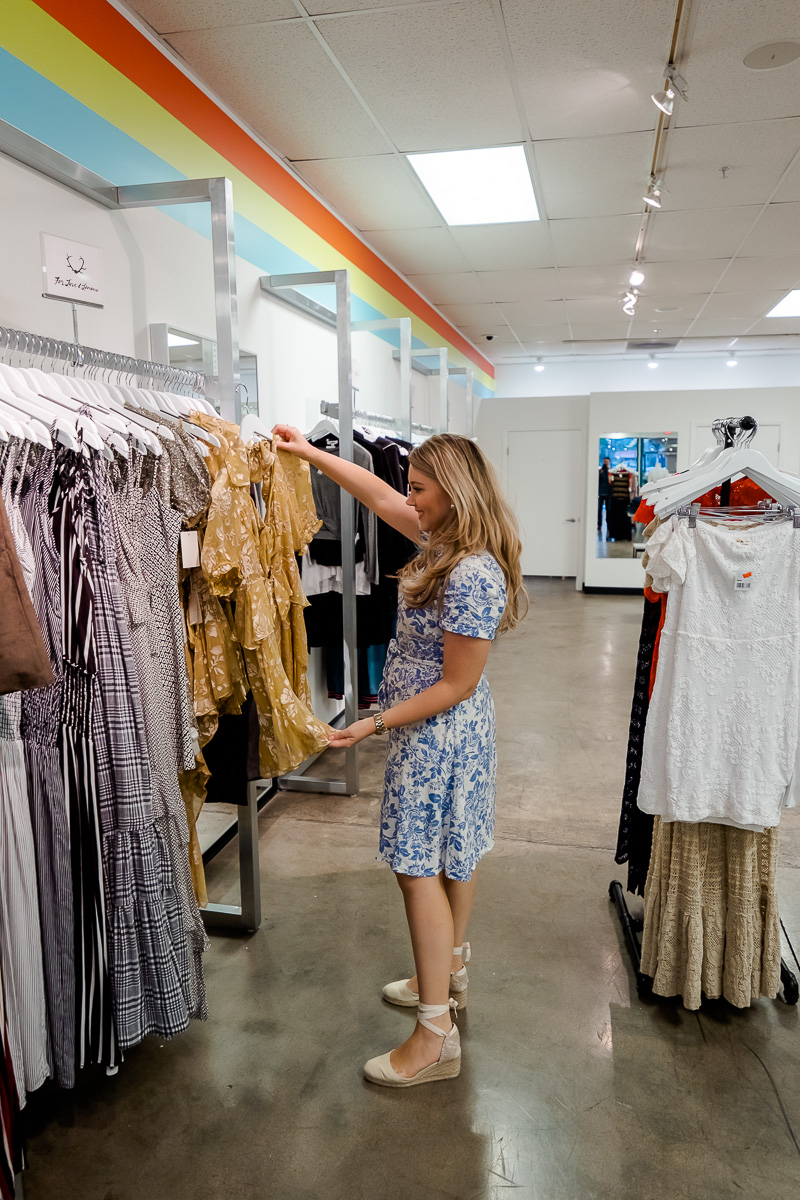 Johnny Was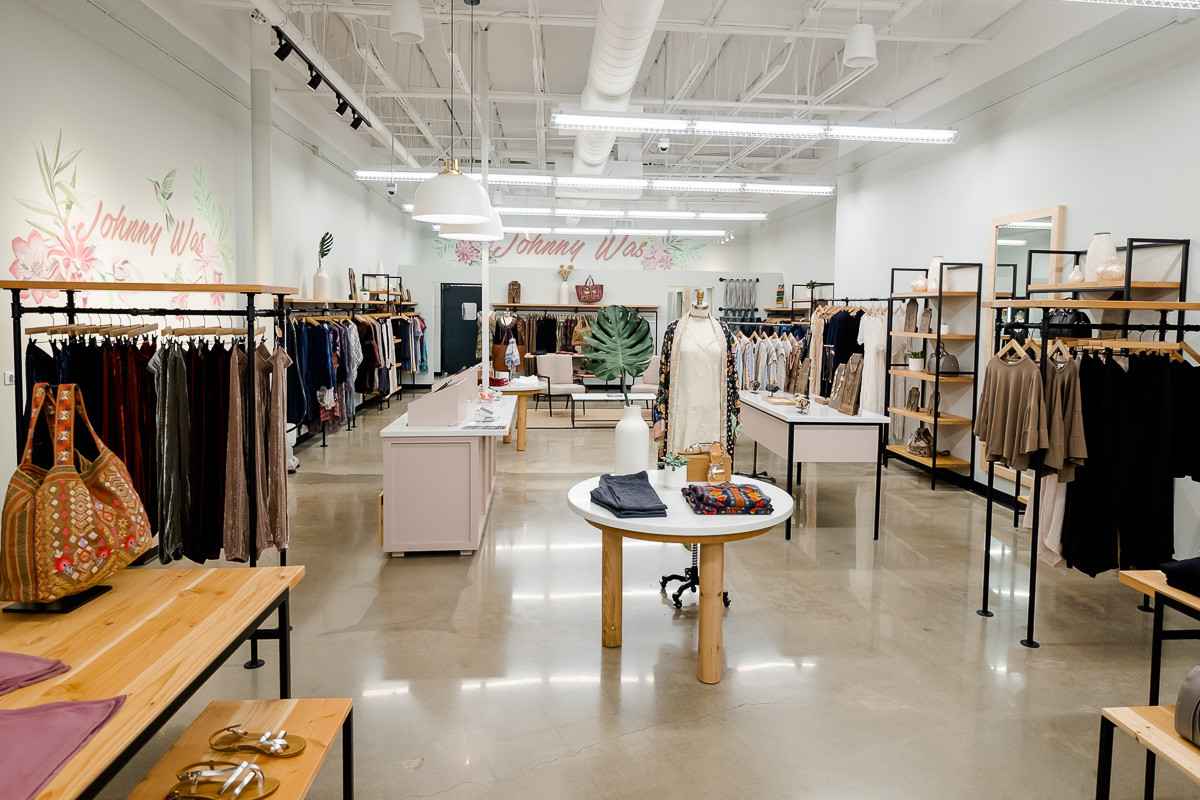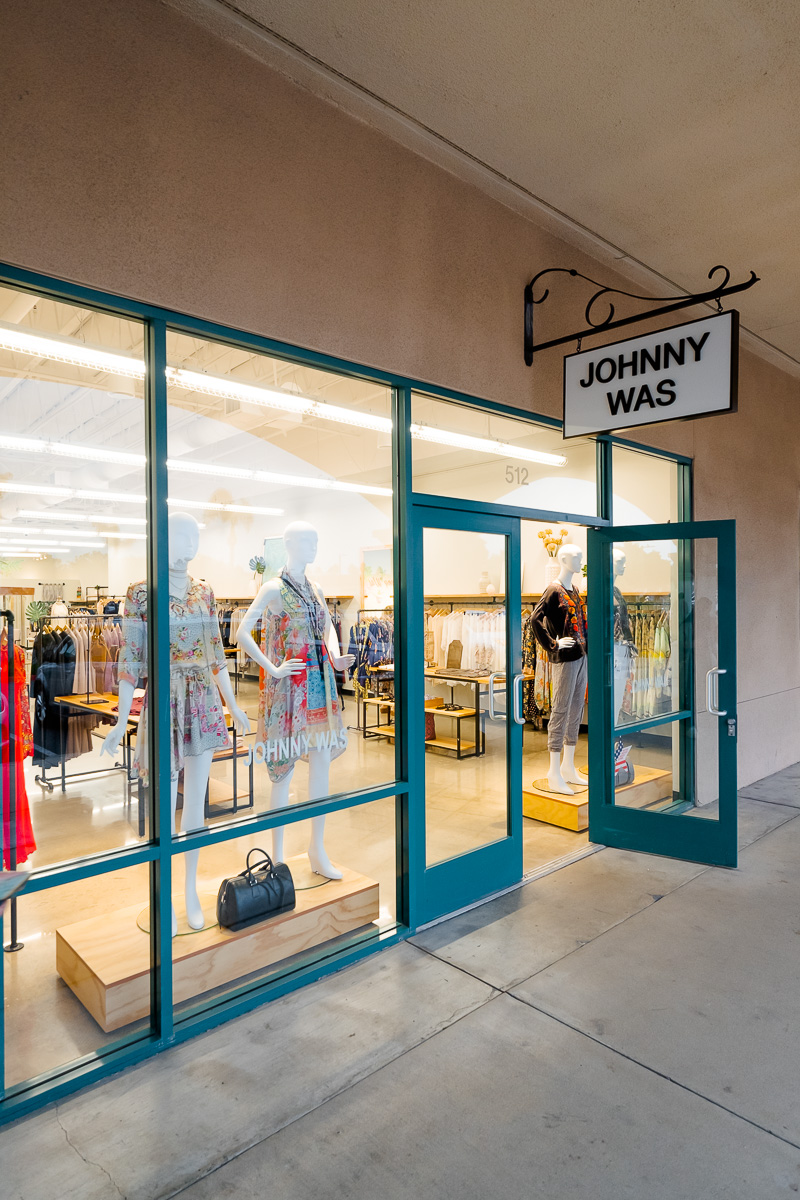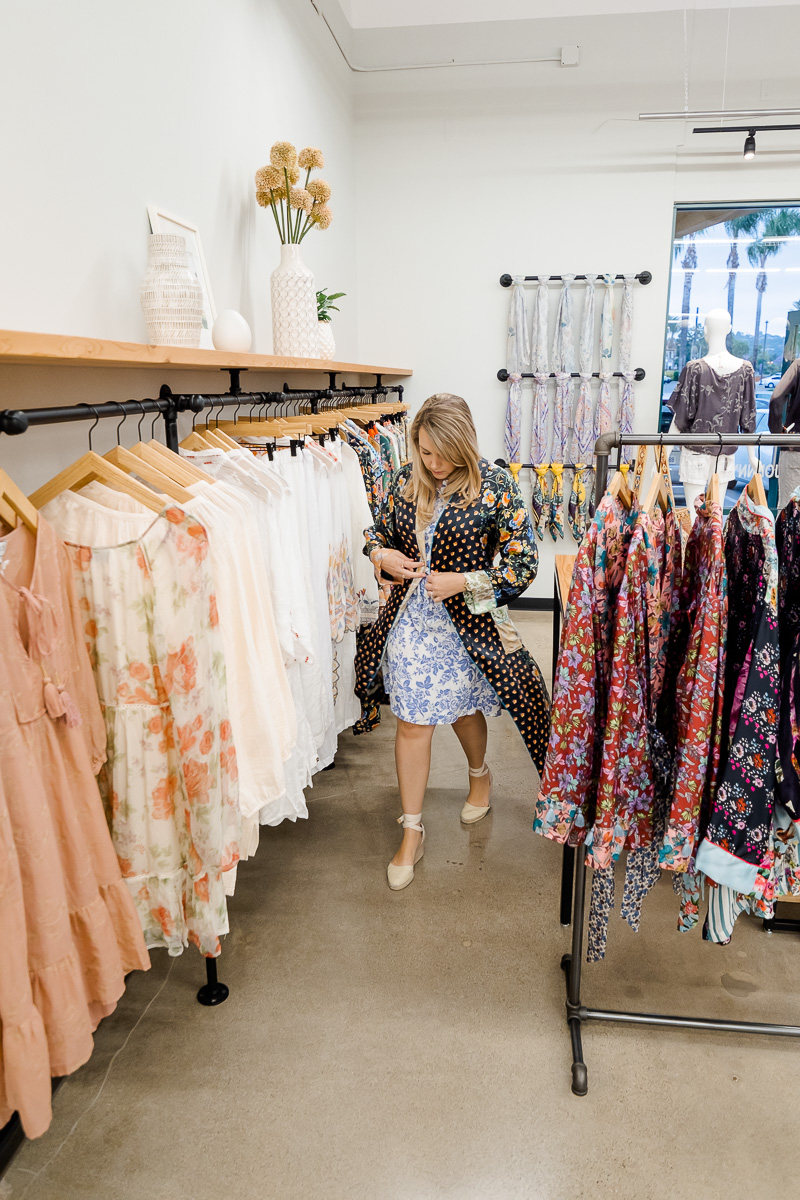 Later on it was time for dinner at one of my favorite pizza chains, Pizza Rev. Nothing beats that wood oven fired marguerita pizza! Mmmmm…
After dinner it was time to pick up my favorite bag, so I circled back to Michael Kors to buy the BEAUTIFUL Whitney Large Leather Convertible Shoulder Bag in taupe! Which is a perfect color for the season! Summer calls for lighter or brighter tones, and this bag will be ideal for it!  I was so excited about my purchases that I decided to wear and photograph some of the items right away! Here is the dress I got at Max Studio with the new Michael Kors bag.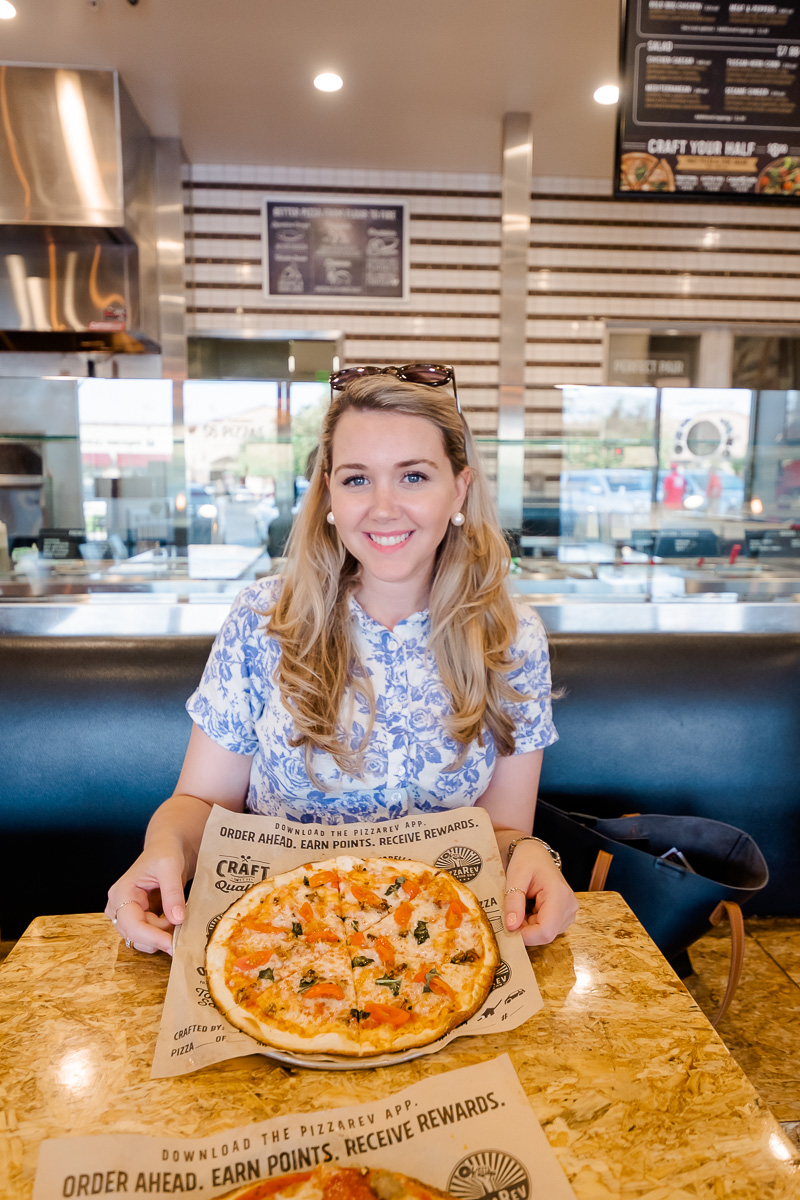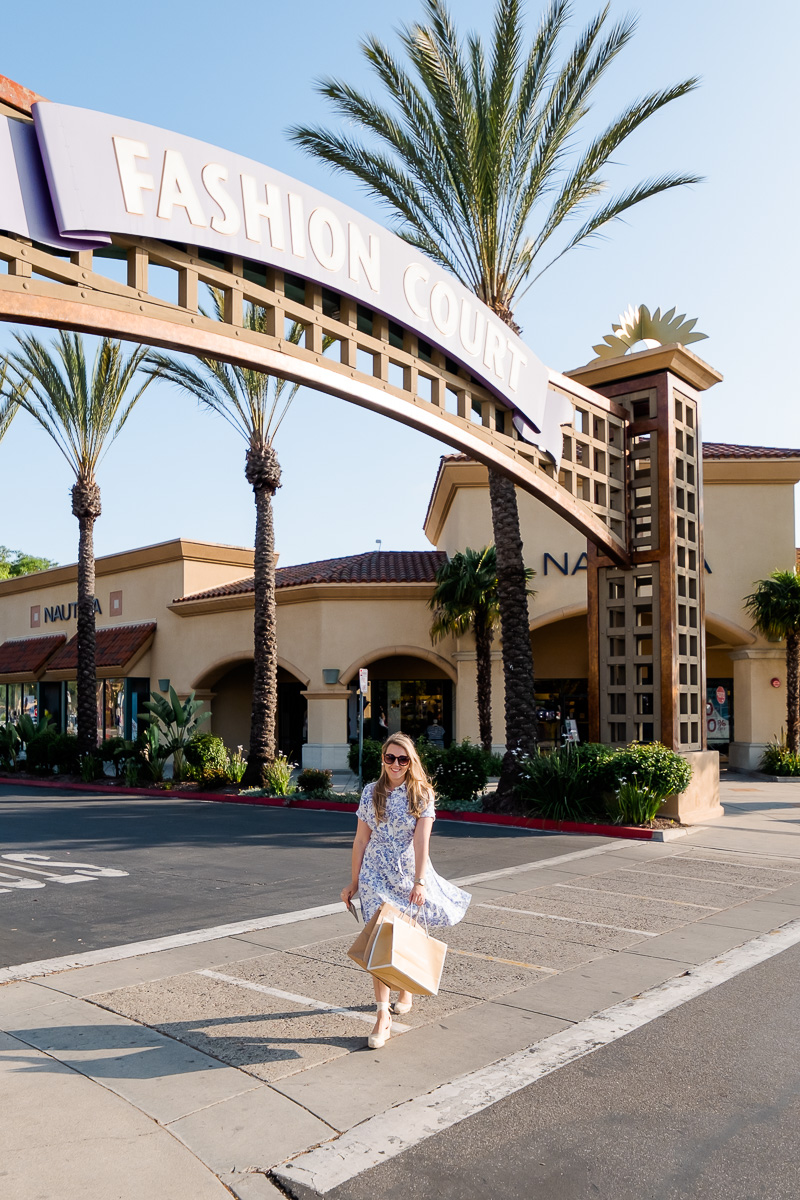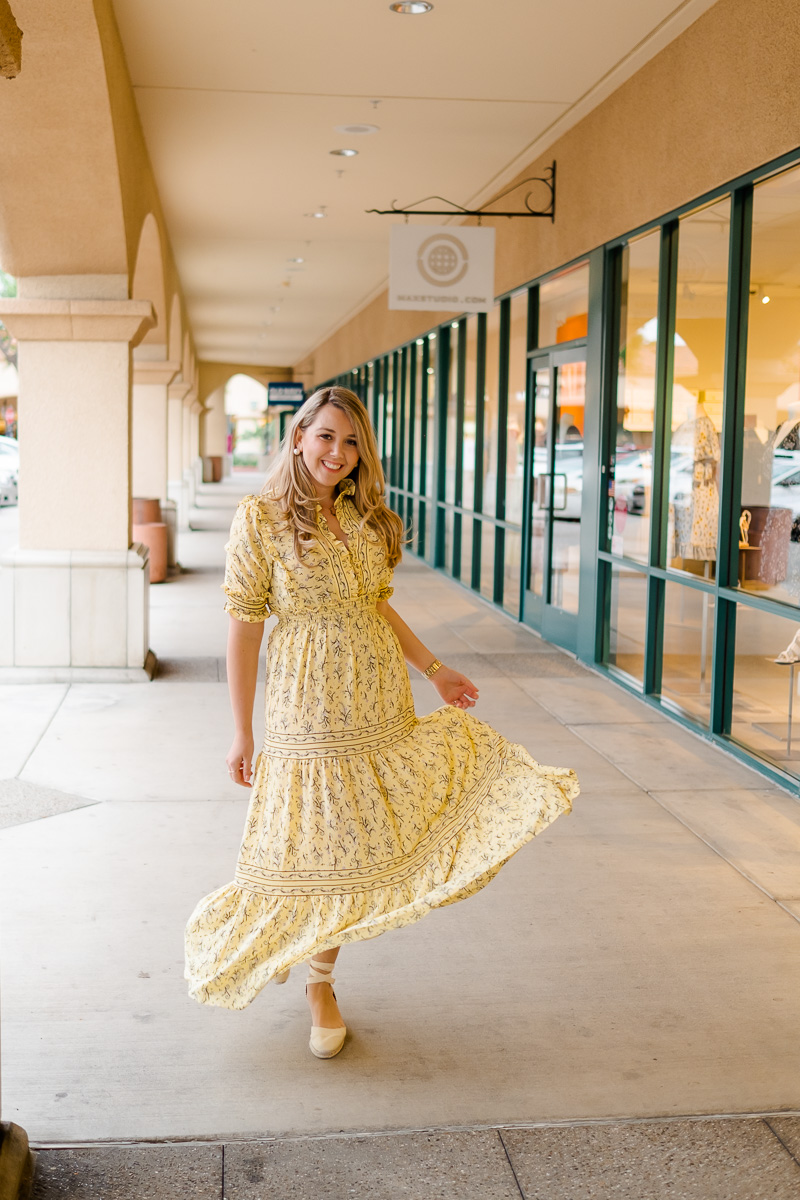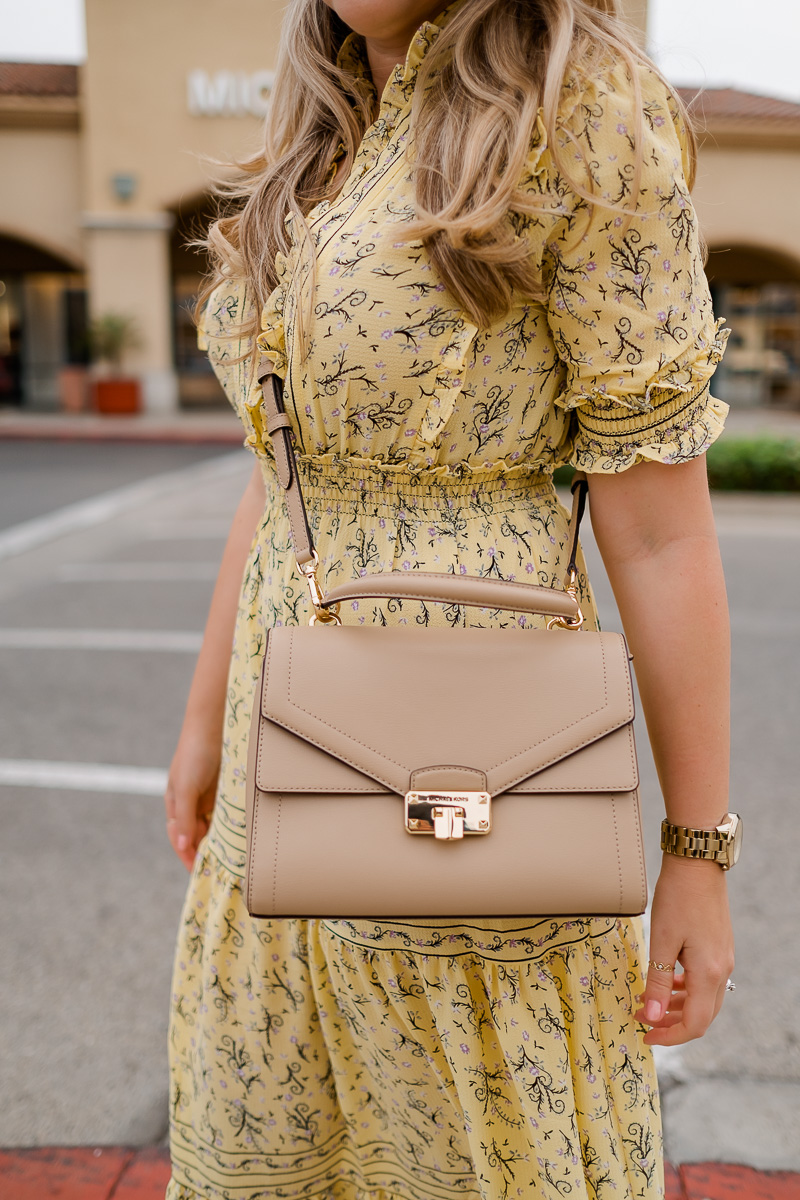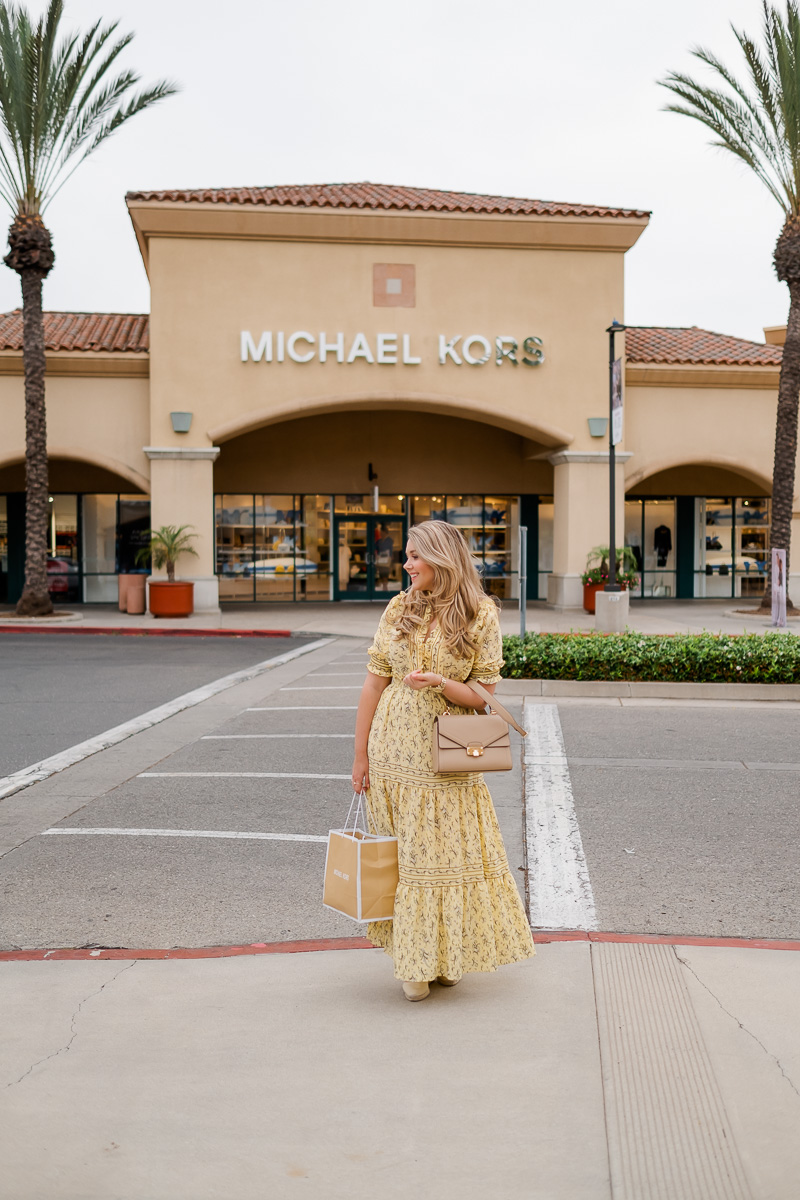 What a day!!!! I often visit the Camarillo Premium Outlets when I need something special, but how fun is it to spend the whole day shopping? Can't wait to do it again!
Shop the Post

Thank you Camarillo Premium Outlets for sponsoring this post.
See you next time!
Love,