Hello Everyone,
In the last couple of months, I have been sharing with you about the charming town of Camarillo, California. First we went for a shopping spree in the post Camarillo: Shopping at the Outlets, and then we got to know the beautiful Old Town with its shops and restaurants in Camarillo: What to do in Old Town. We also took a video tour of Camarillo and saw all of the details from backstage in My Interview for the TV Show Planeta Brasil. Today, in our last post in this series, we will learn where to stay, and we will visit one of my favorite places in Camarillo!
Hotel Hampton Inn & Suites Camarillo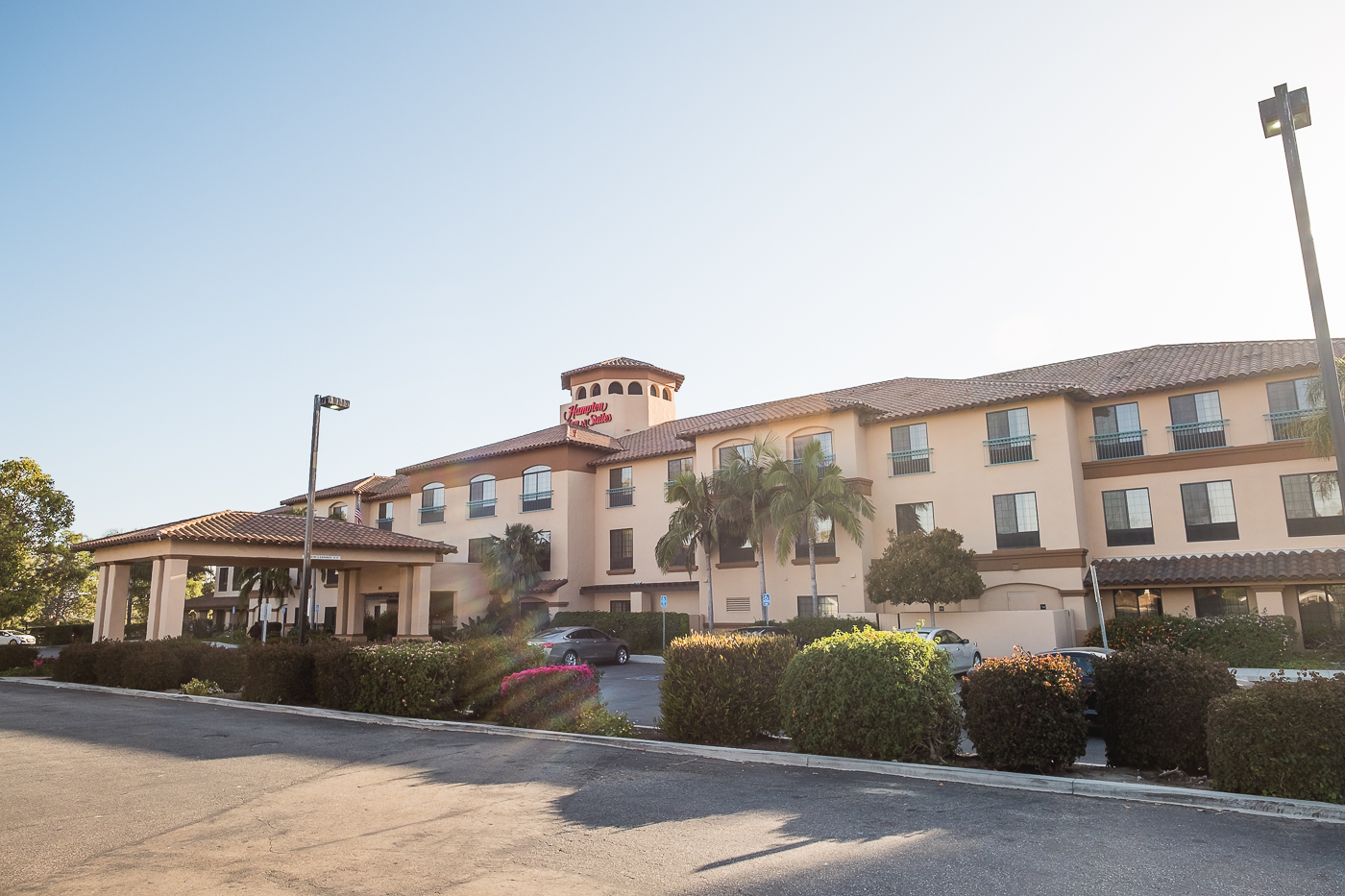 This past month, my husband Ben and I did a "staycation" at the Hampton Inn & Suites in Camarillo. A "staycation" is when you take a vacation in or near your home. People often stay at hotels, so they can experience the getaway feeling without having to travel far. Its great because you can relax and forget about all of those projects at home while enjoying the amenities the hotel has to offer. Ben and I checked-in for the weekend and enjoyed a beautiful and comfortable bedroom, complimentary breakfast, a pool, and jacuzzi!
For those of you who are traveling to Camarillo or Ventura County, the Hampton Inn & Suites is one of the finest hotels in town. They also offer free Wi-Fi, a fitness center, laundry, and dry-cleaning service. Their complimentary breakfast is delicious! They serve the traditional scrambled eggs with bacon and sausage, cereals, oatmeal, fruit, muffins, pastries, and my favorite option DIY waffles. You can make and add condiments to your own waffle. I had fun making and eating an M&M waffle!
After breakfast, we enjoyed the sunshine at the pool and jacuzzi!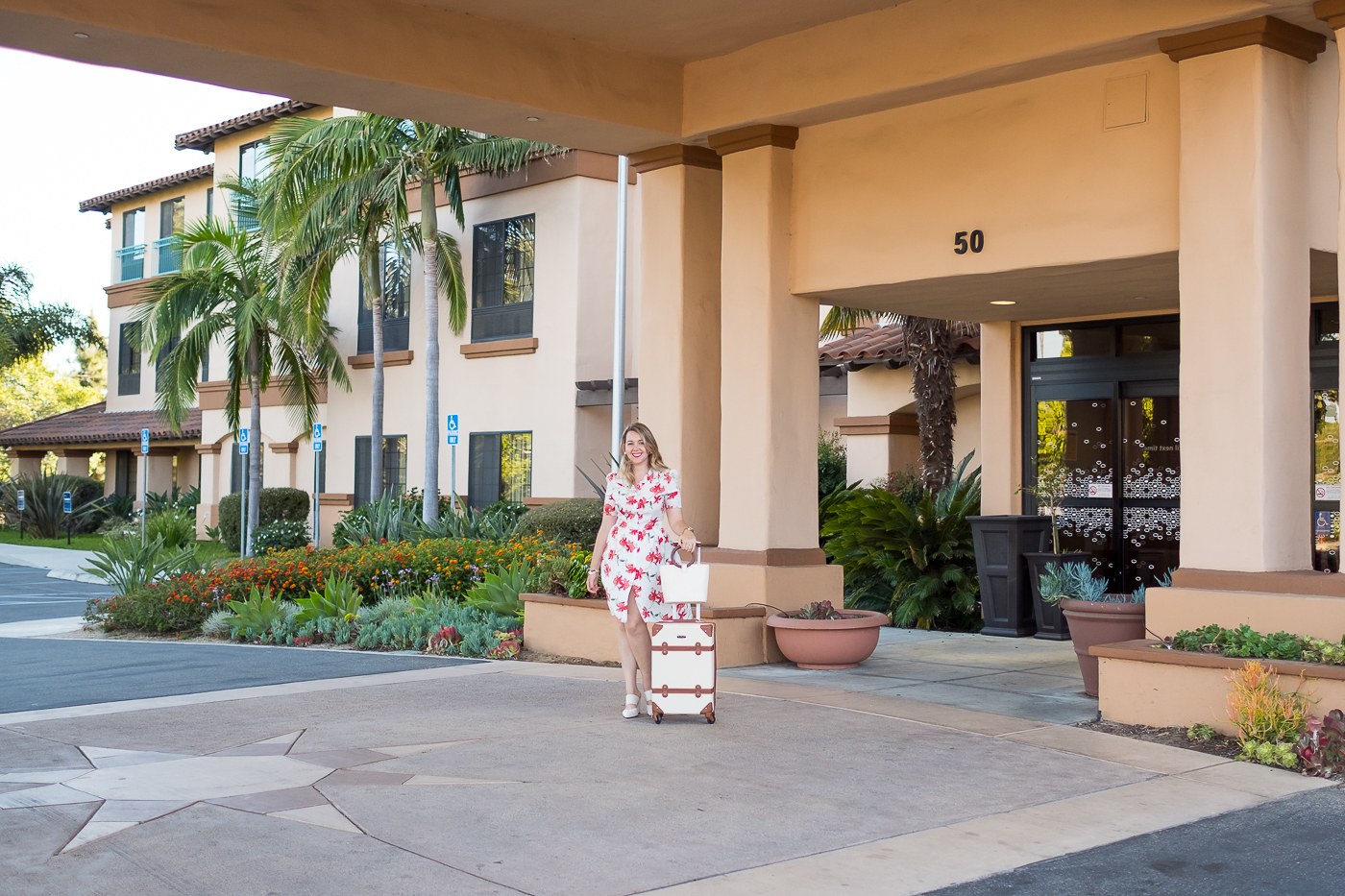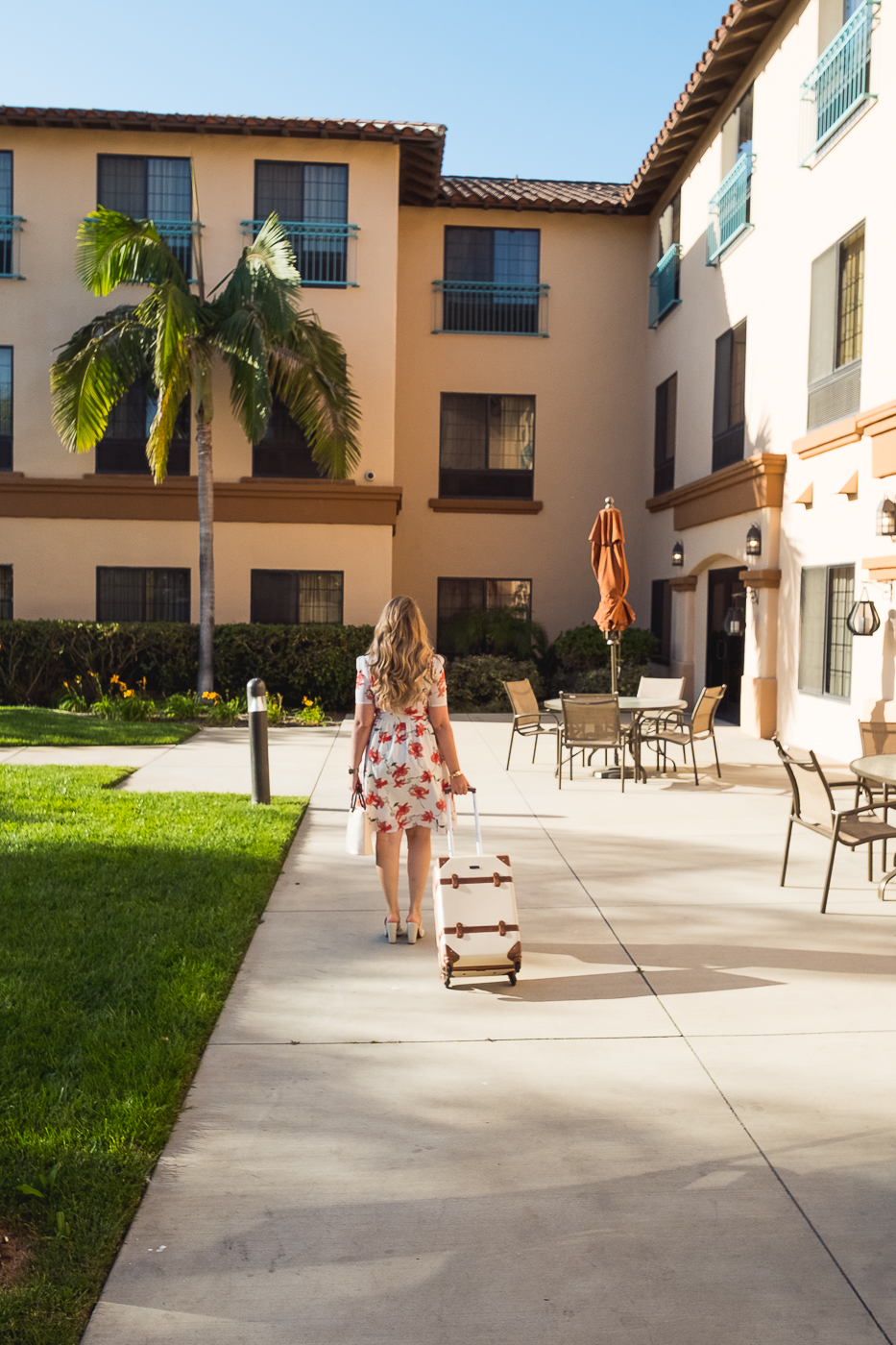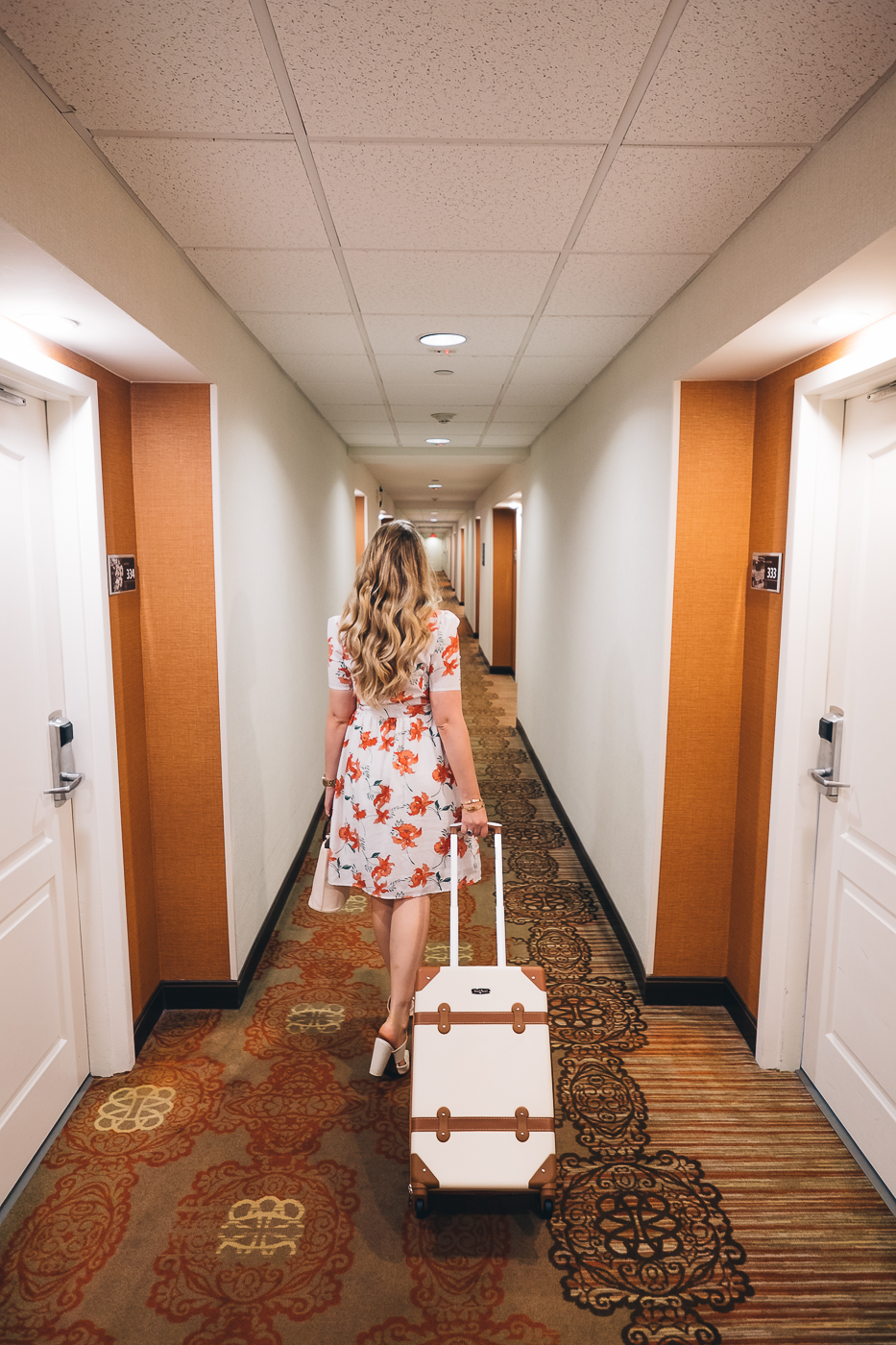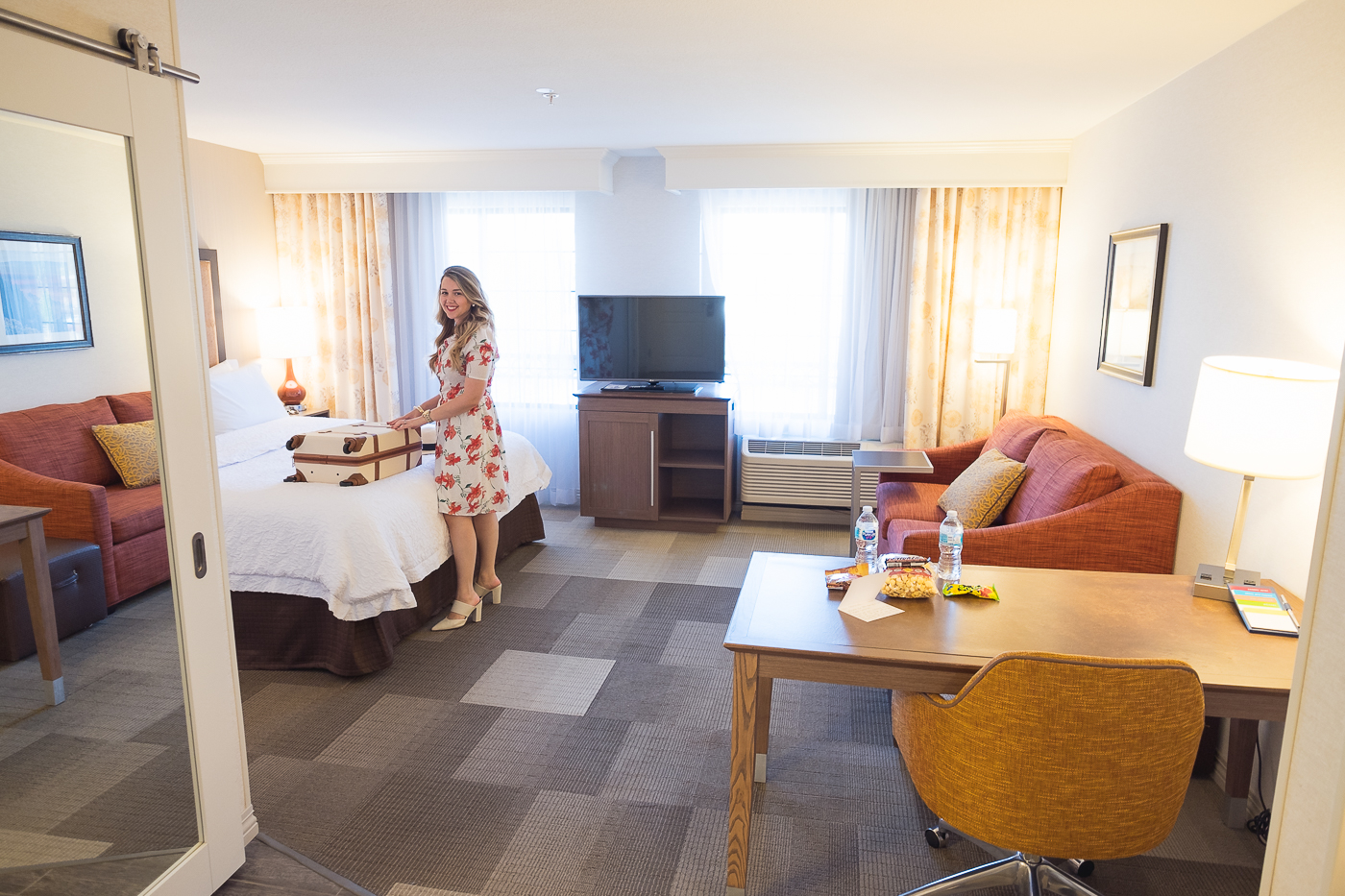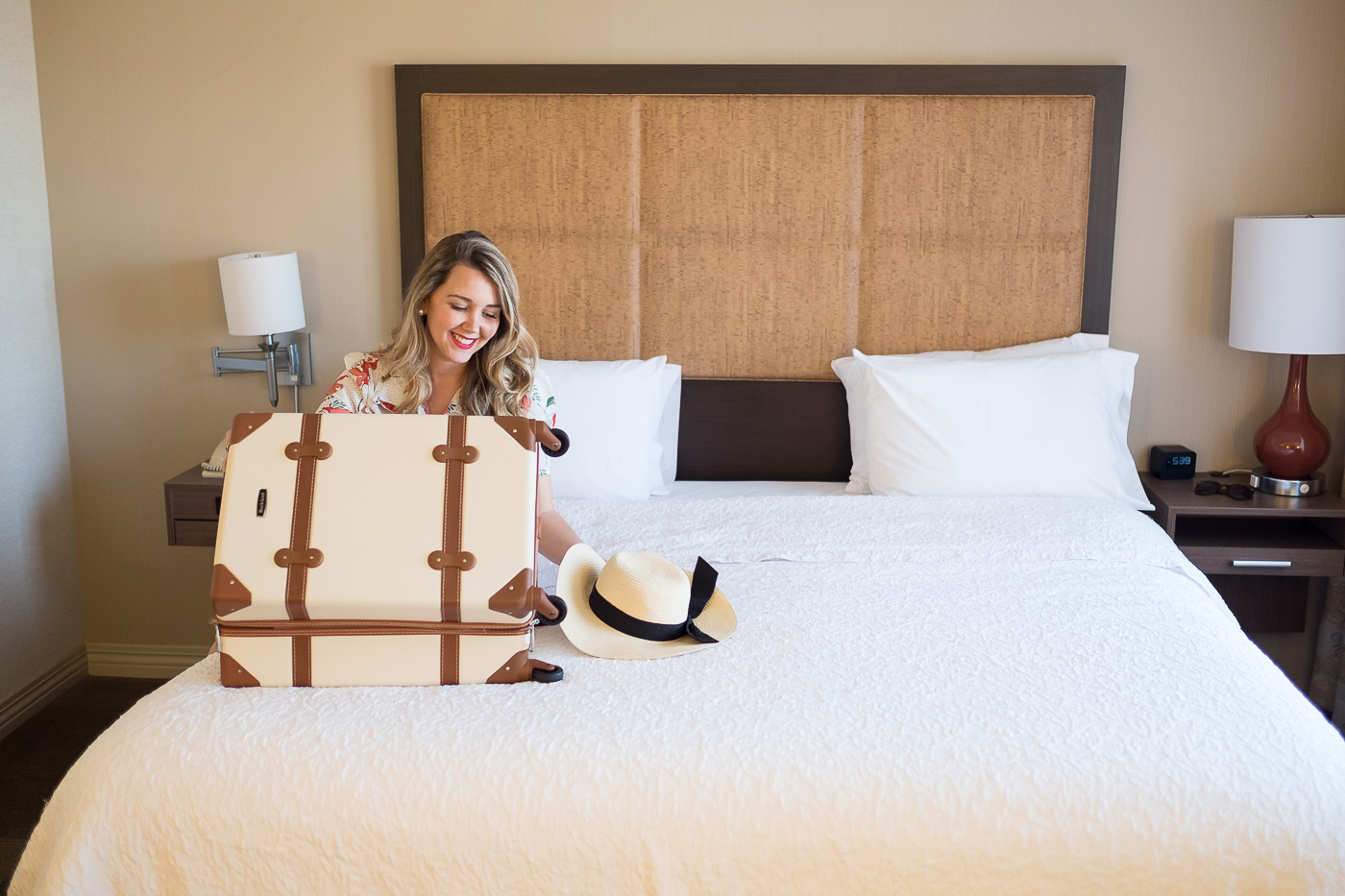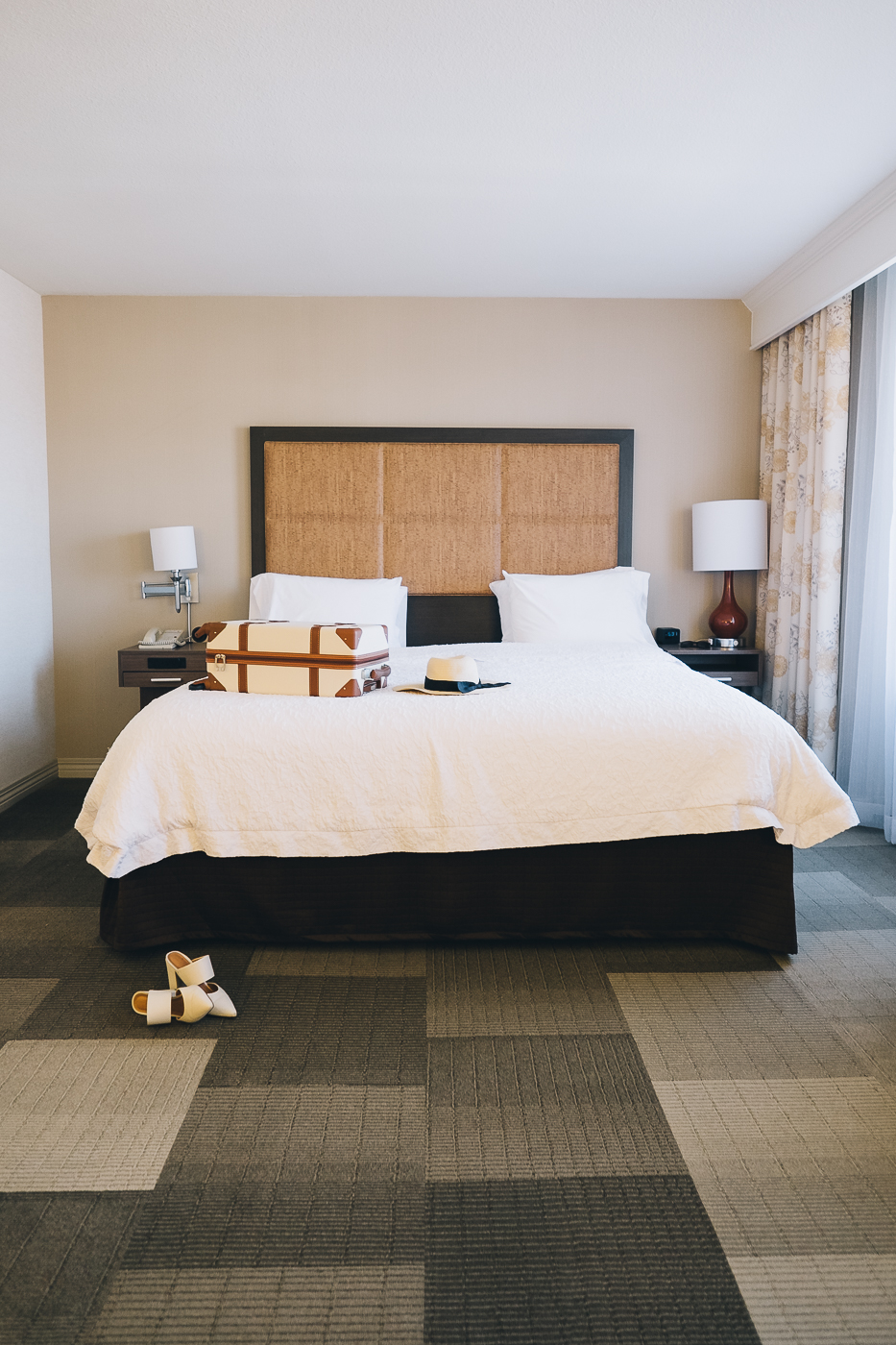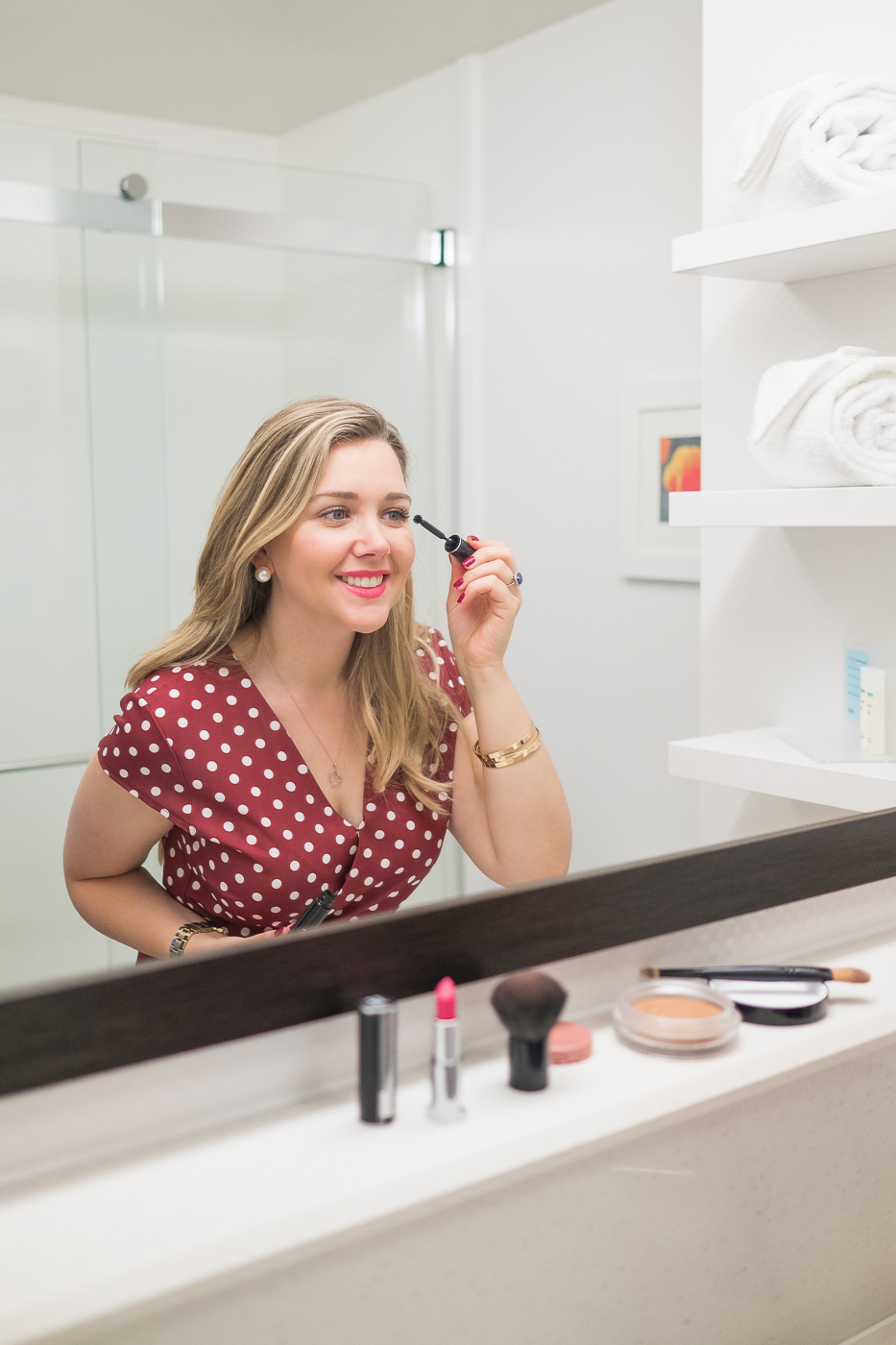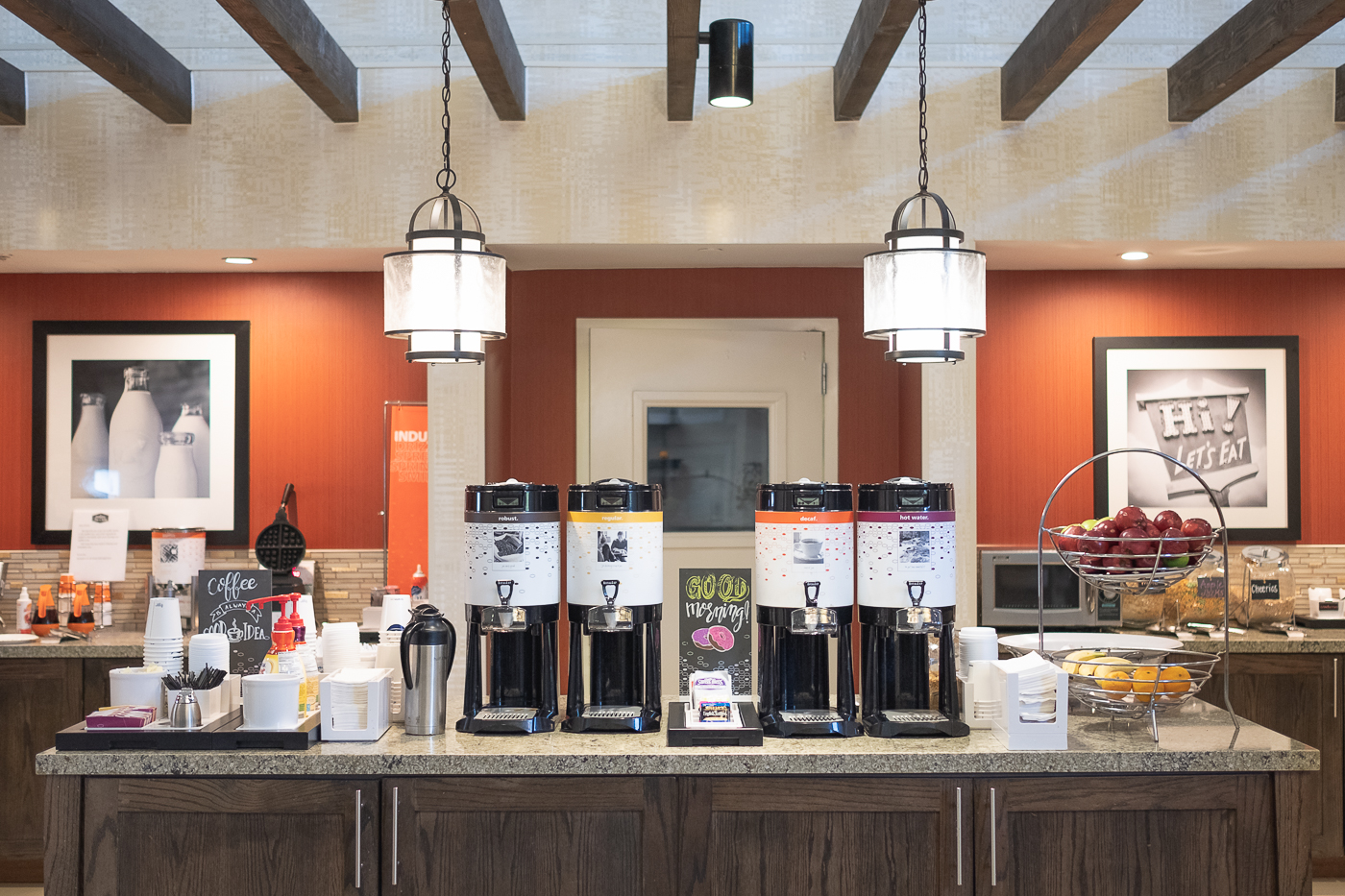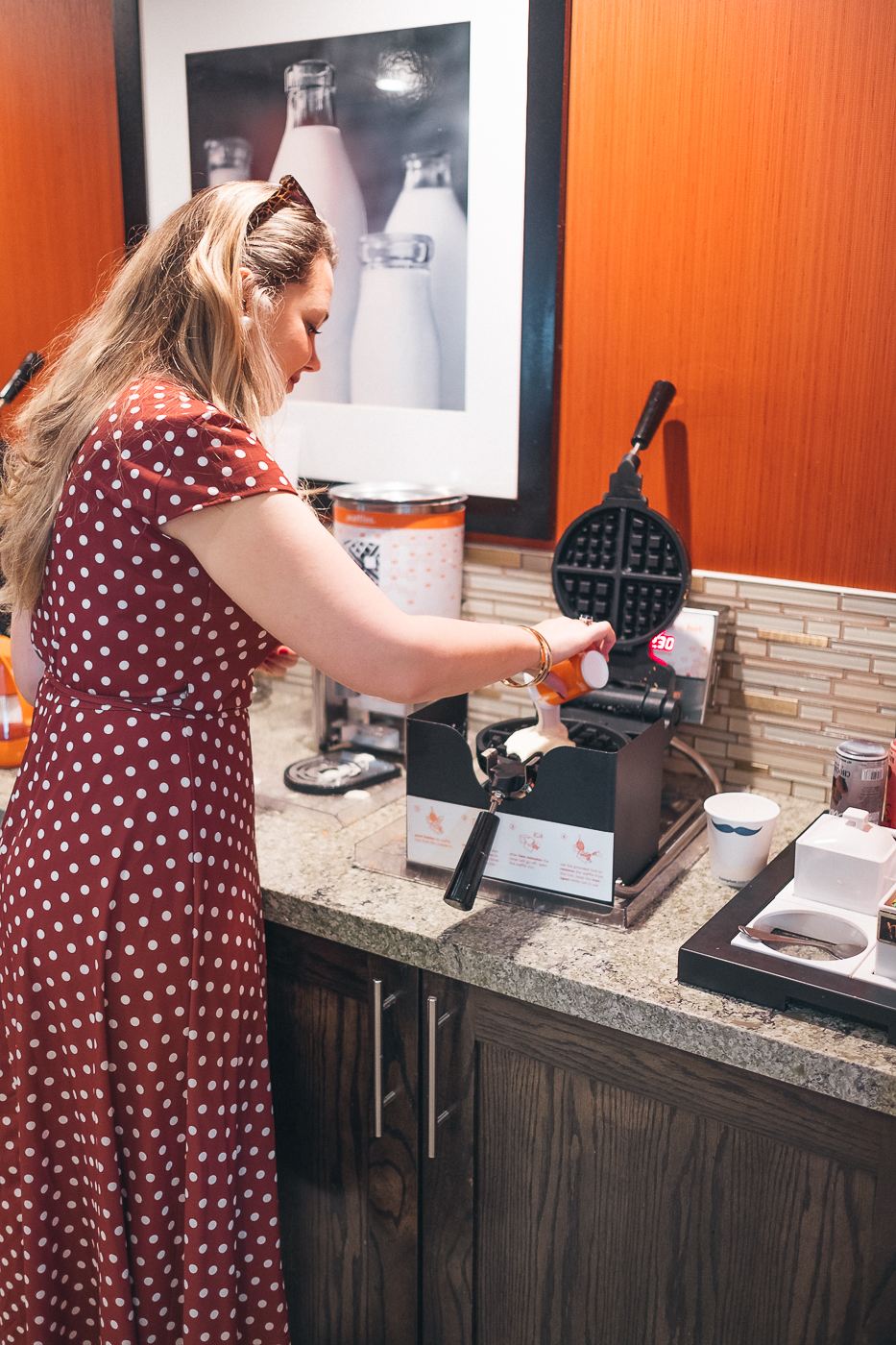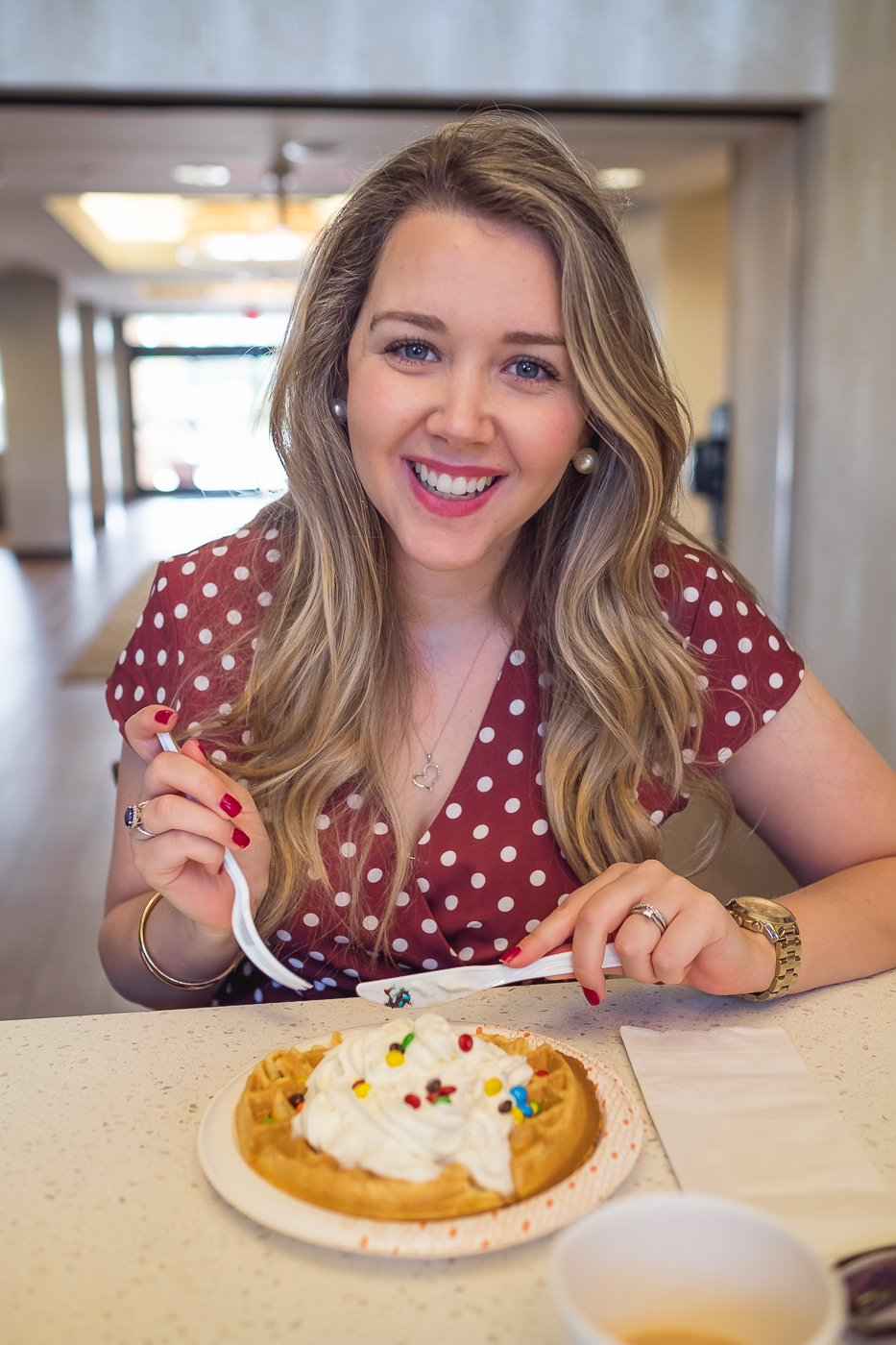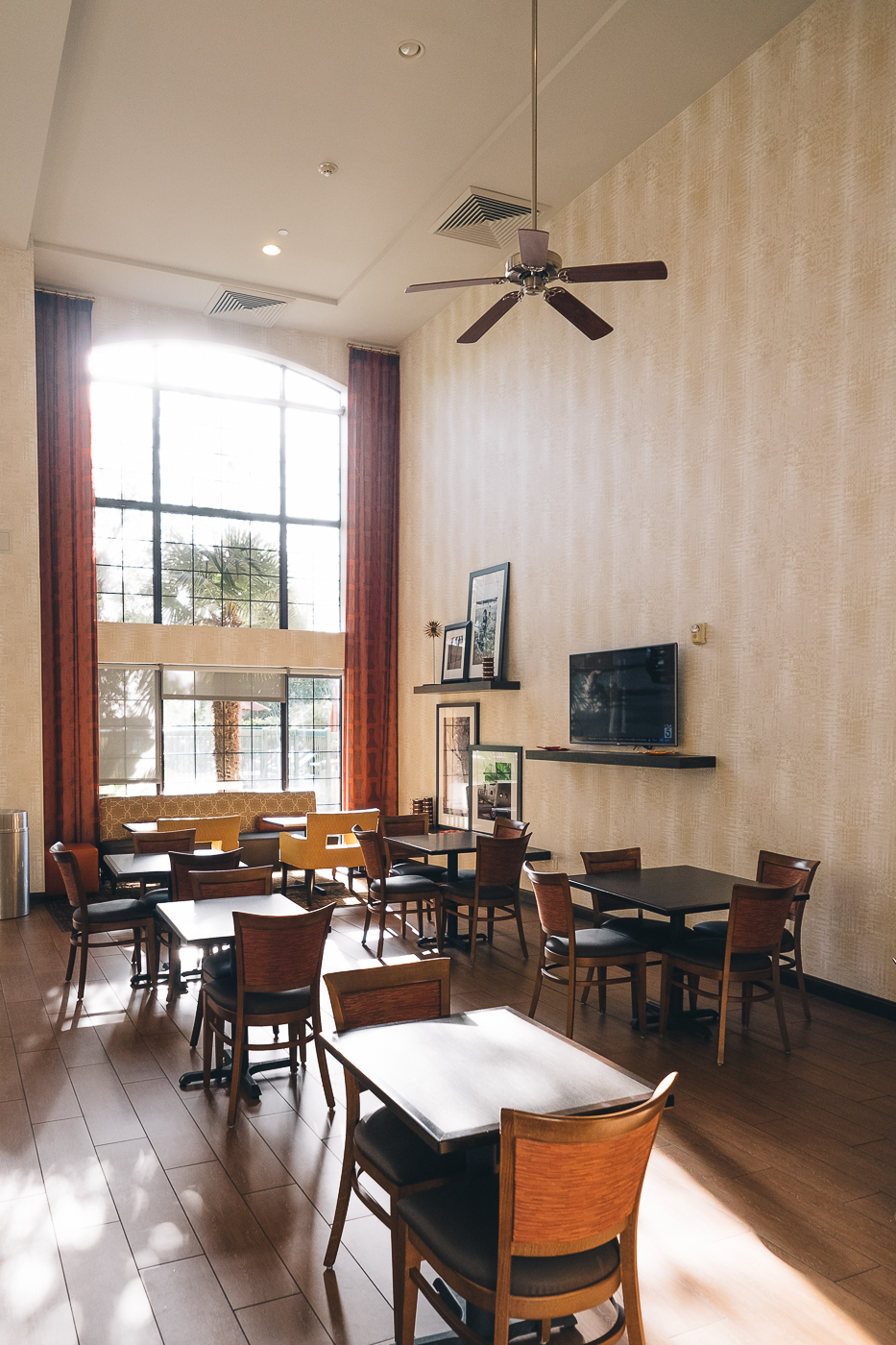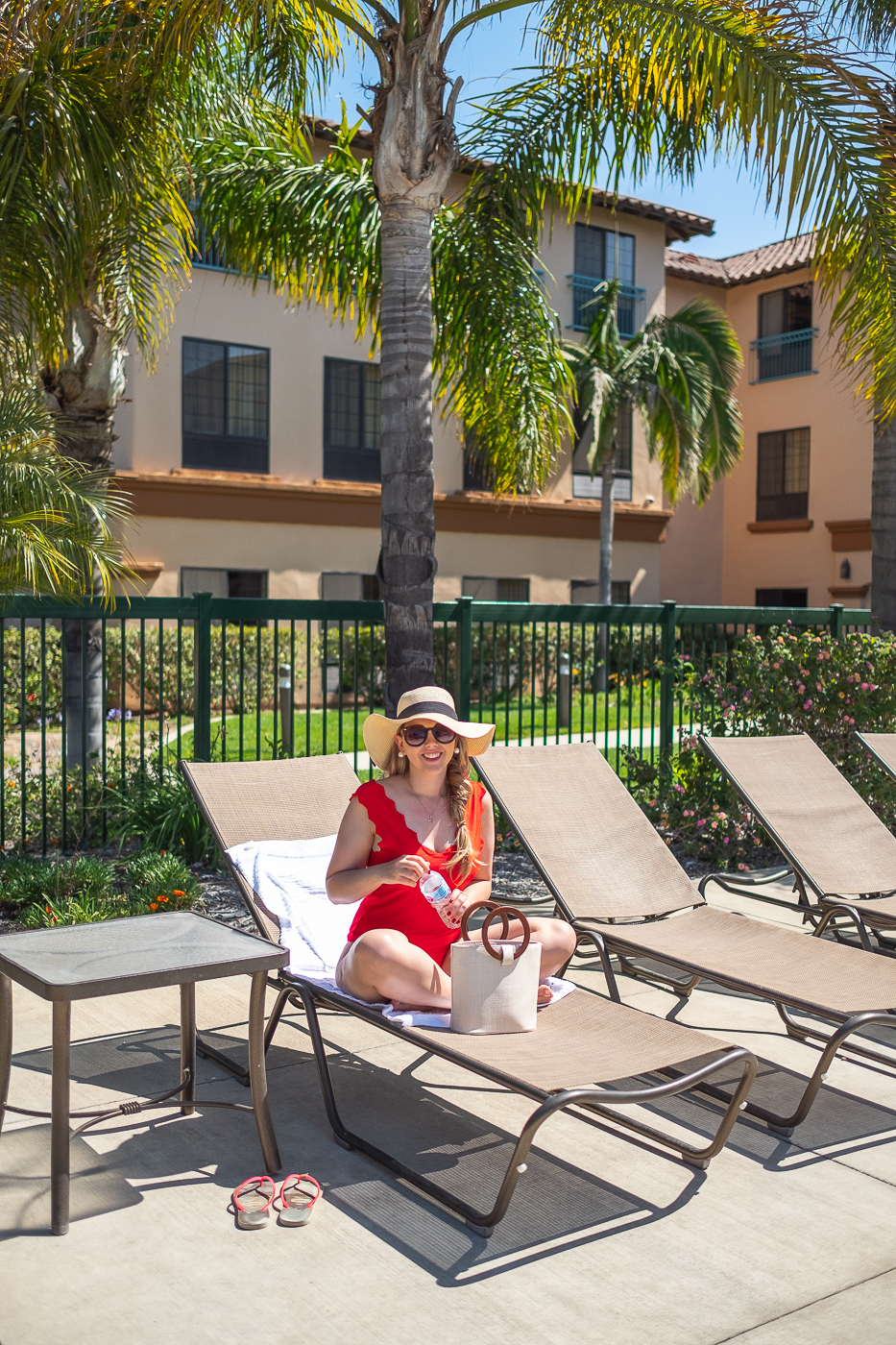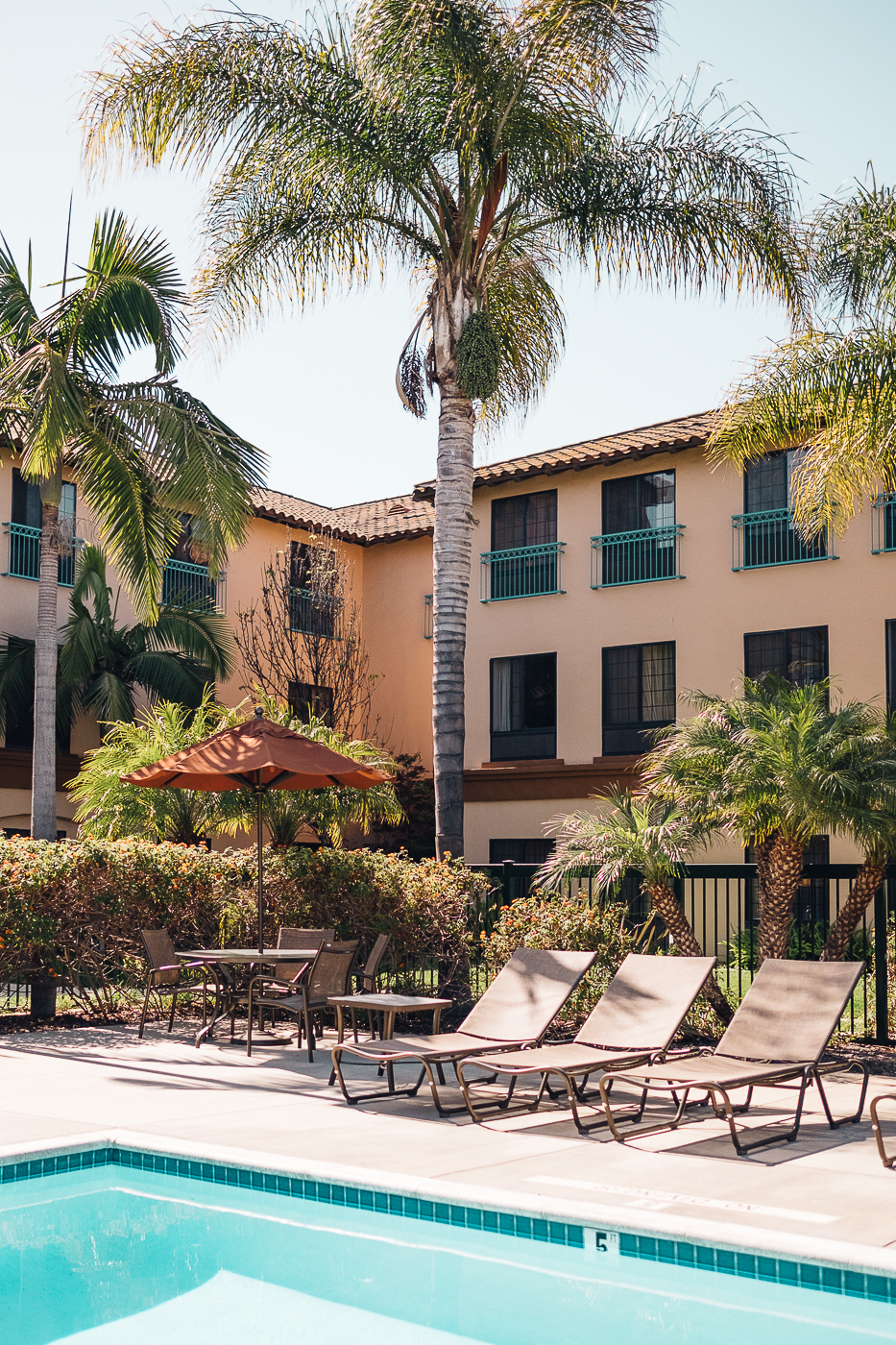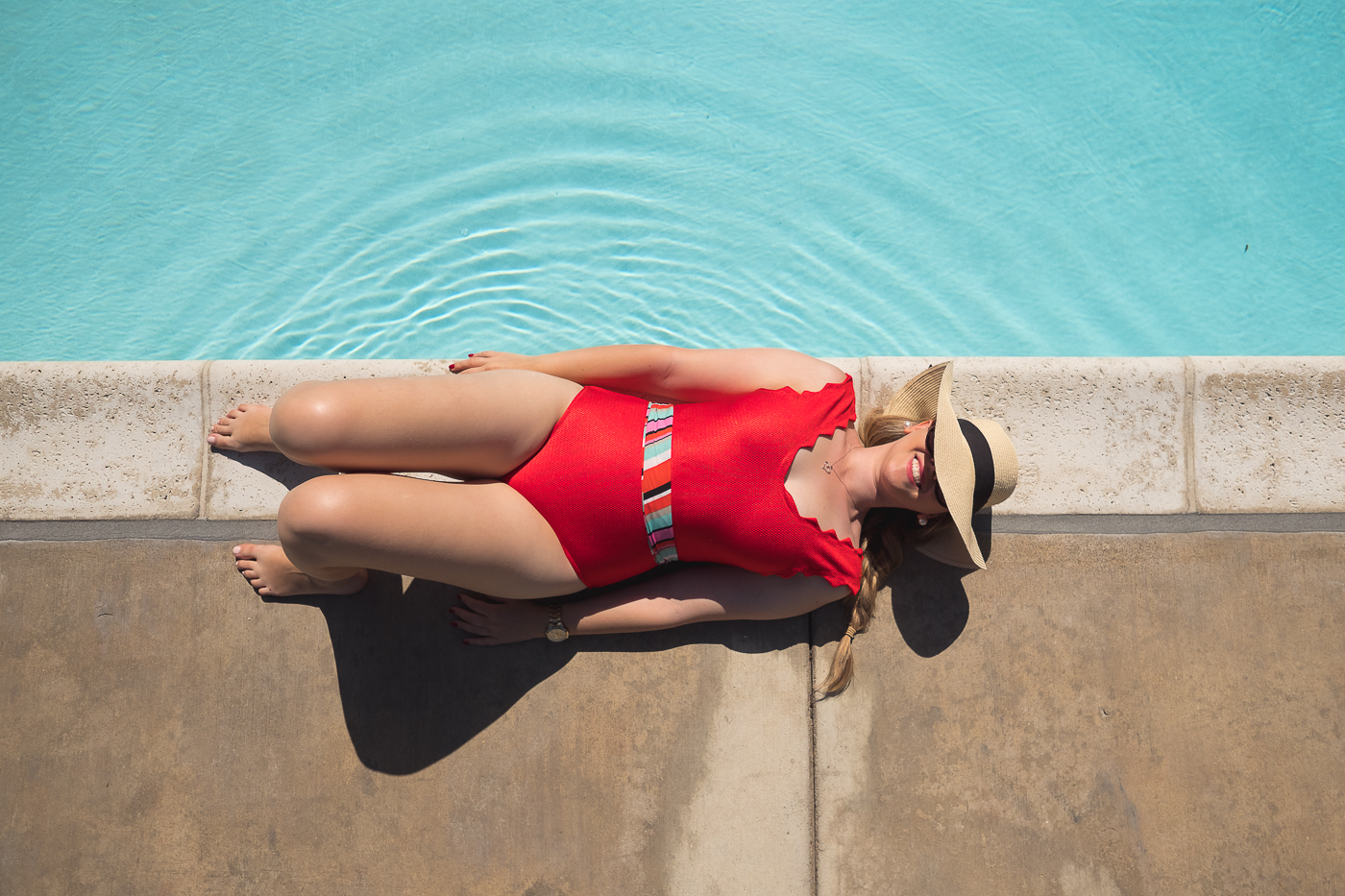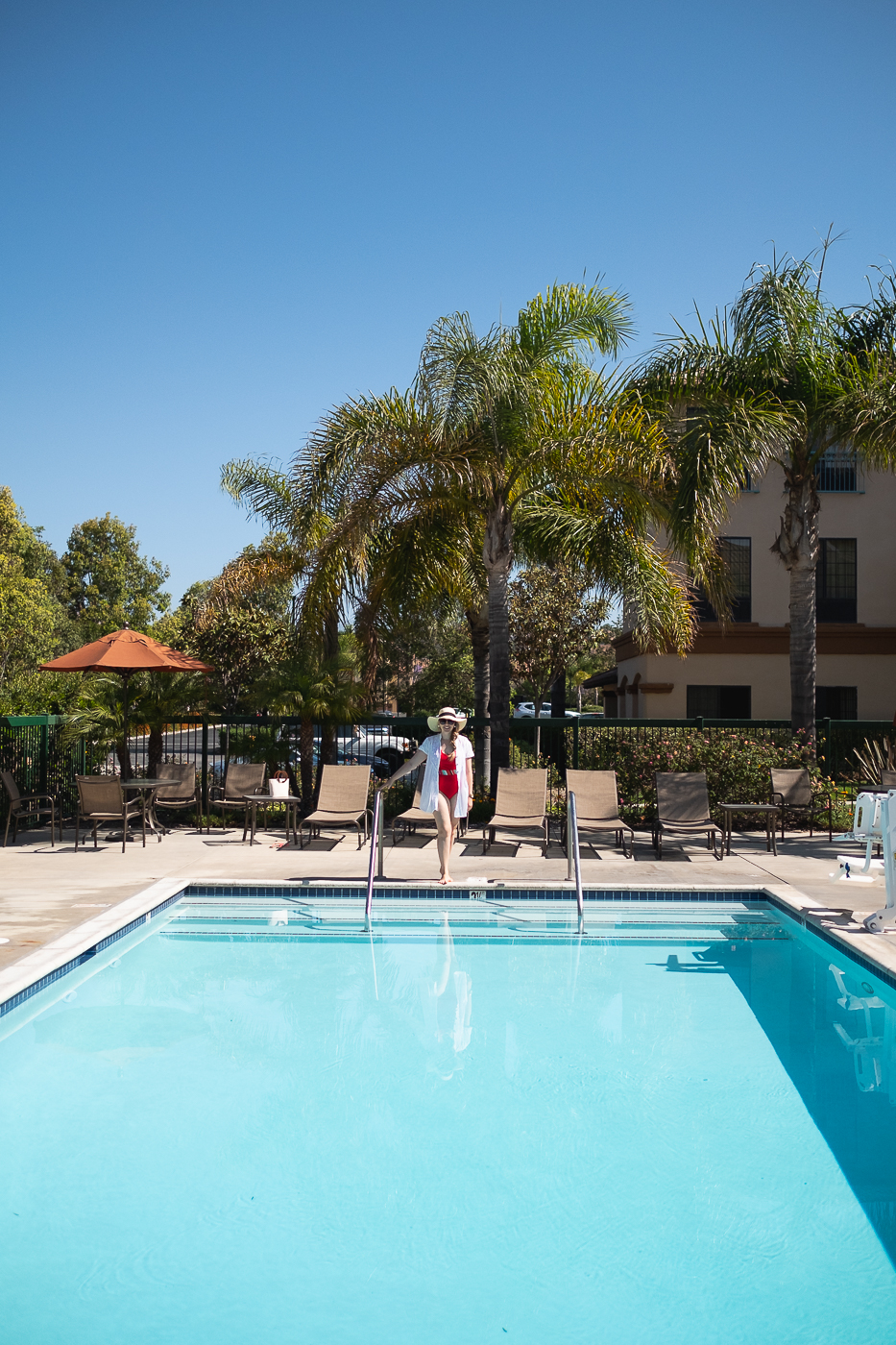 Camarillo Ranch & #TBT Food Truck Festival
One of my favorite places in town is the Camarillo Ranch House. The property that once belonged to Adolfo Camarillo, the town's founder, is by far the most beautiful venue in Camarillo. The Ranch has a large red barn, horse stables that were converted into offices, gazebos, beautiful gardens, and Adolfo Camarillo's Victorian home that was restored and is now a museum with some of its original furniture.
The ranch is open to the public, but to visit the home you need to schedule a tour. A $5 donation is suggested. The Camarillo Ranch is the perfect encounter of rustic and elegant, perfect for weddings or any sort of event.
The Camarillo Ranch organizes year-round events on their property, such as Christmas and Easter programs for children. But one of my favorite events is the #TBT Food Truck Festival that happens every last Thursday of the month from May to October. The Festival extends throughout the southern California summer, so we can enjoy perfect evenings outside while eating good food and listening to live music. It is a very family friendly event! Food Trucks with different types of cuisines and some entertainment booths gather around the big lawn in front of the ranch house. There are many award winning food trucks at the festival including Dreamy Cupcakes, which won an award from the Food Network Channel! Ben and I chose the Grilled Cheese truck, which is often parked on campus at my college. I love their grilled cheese sandwiches!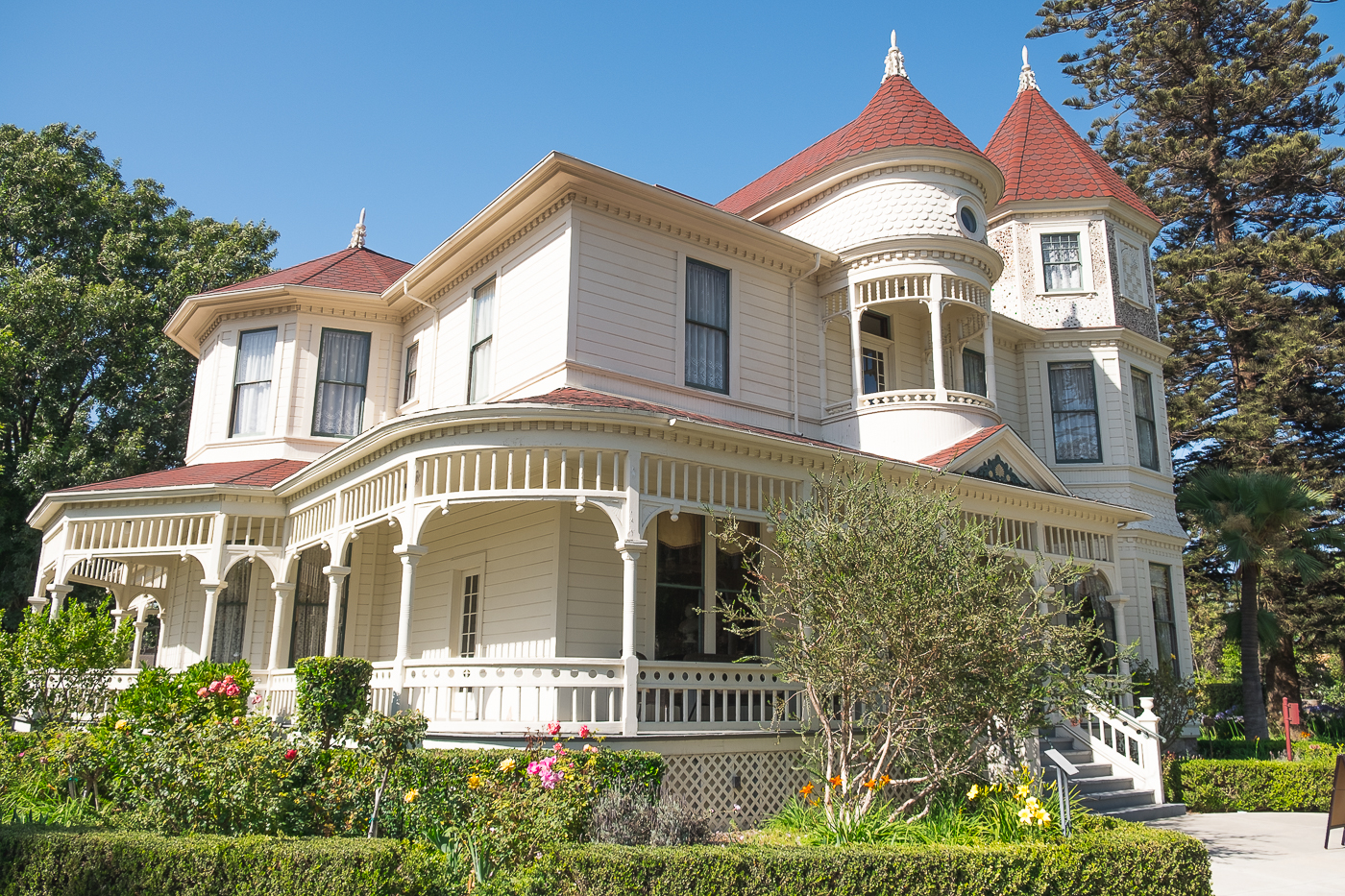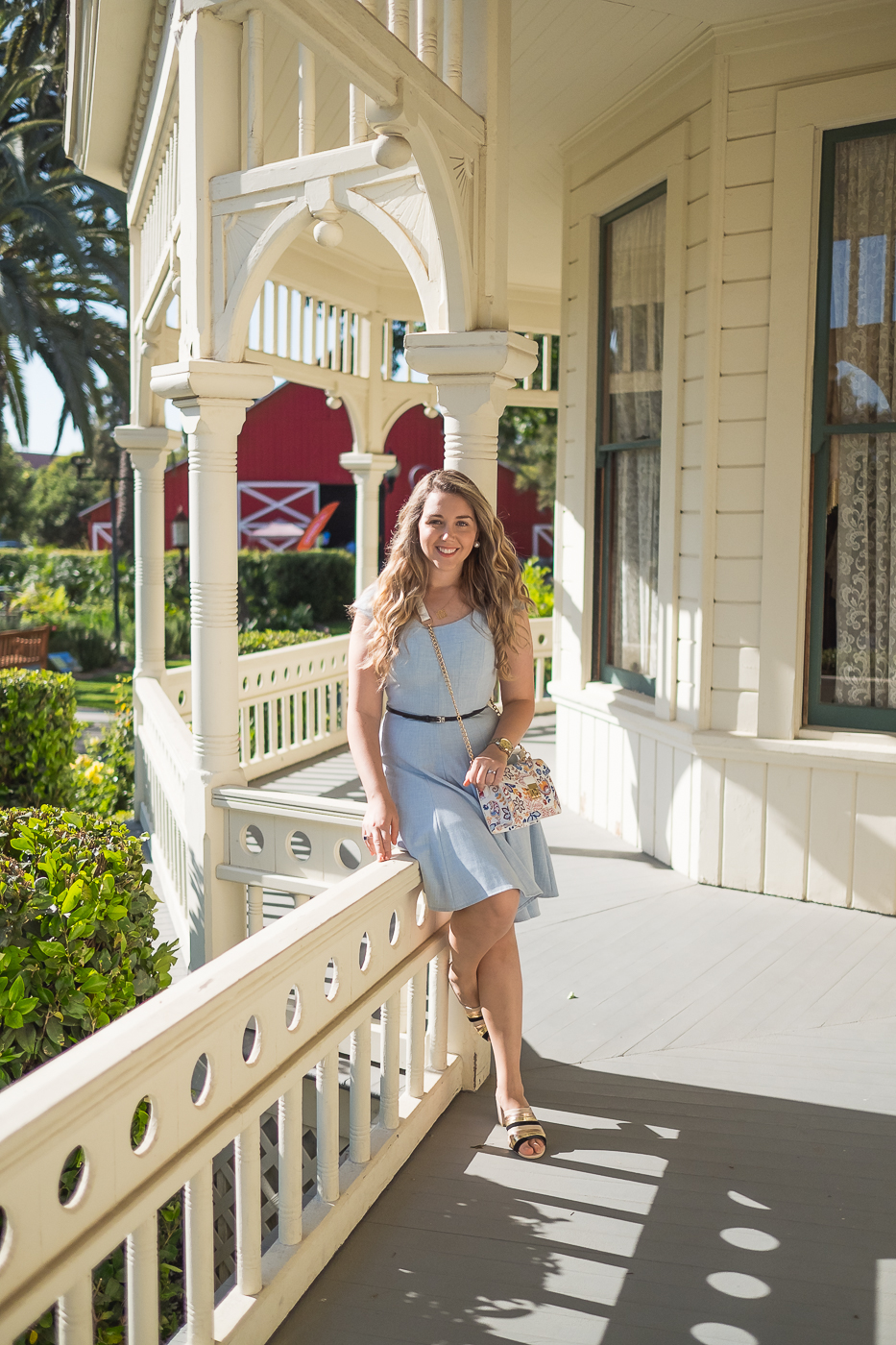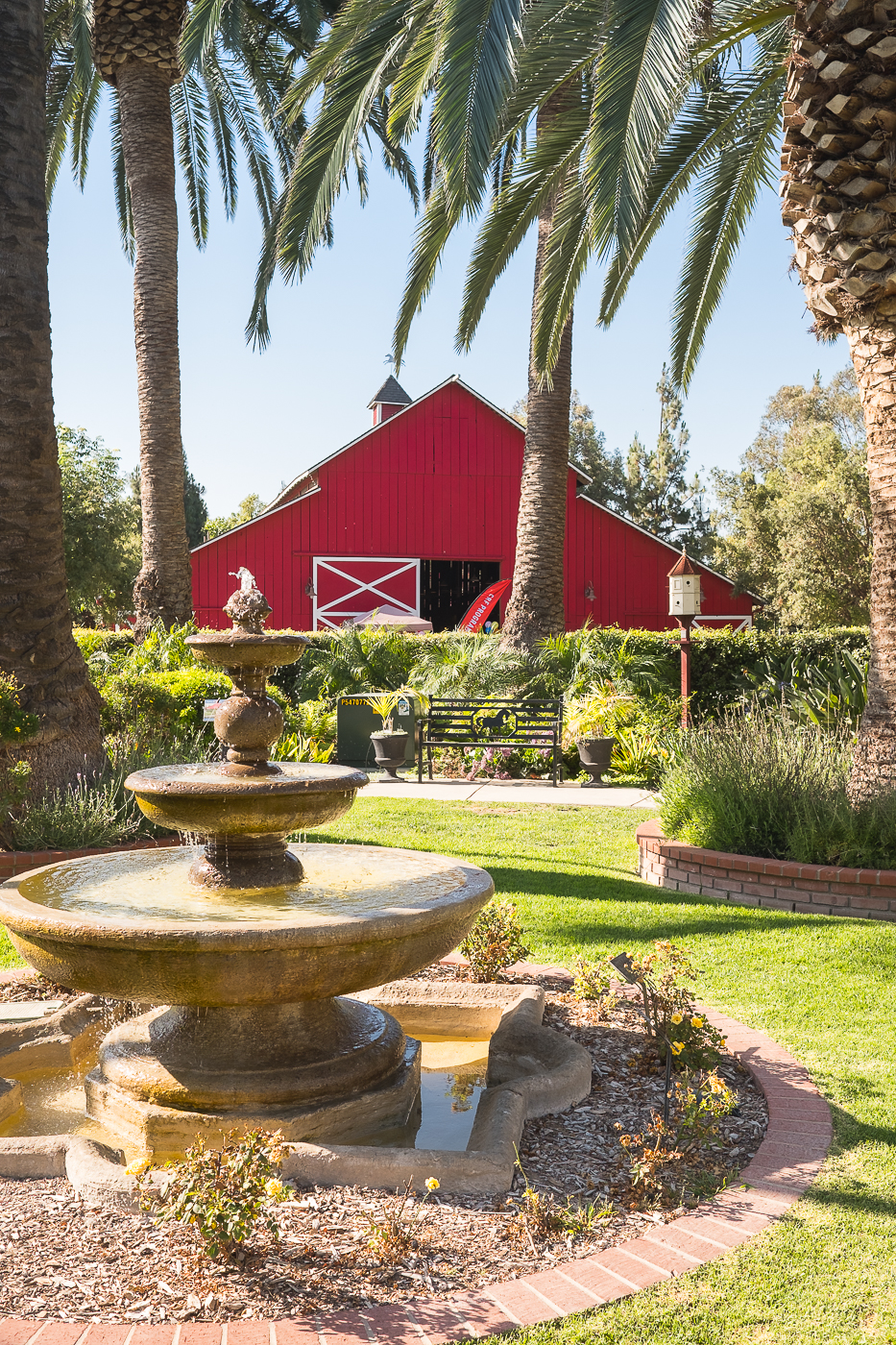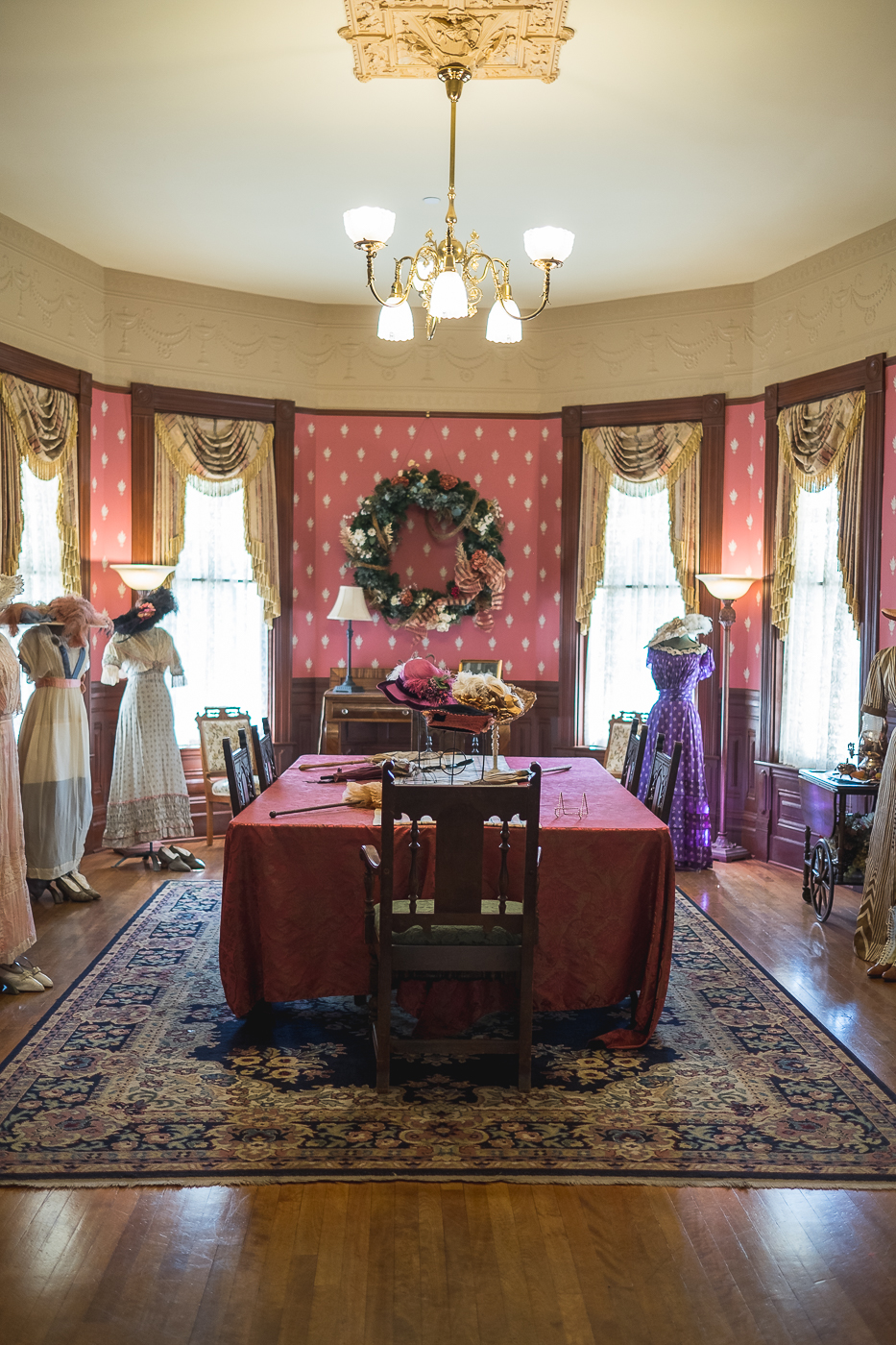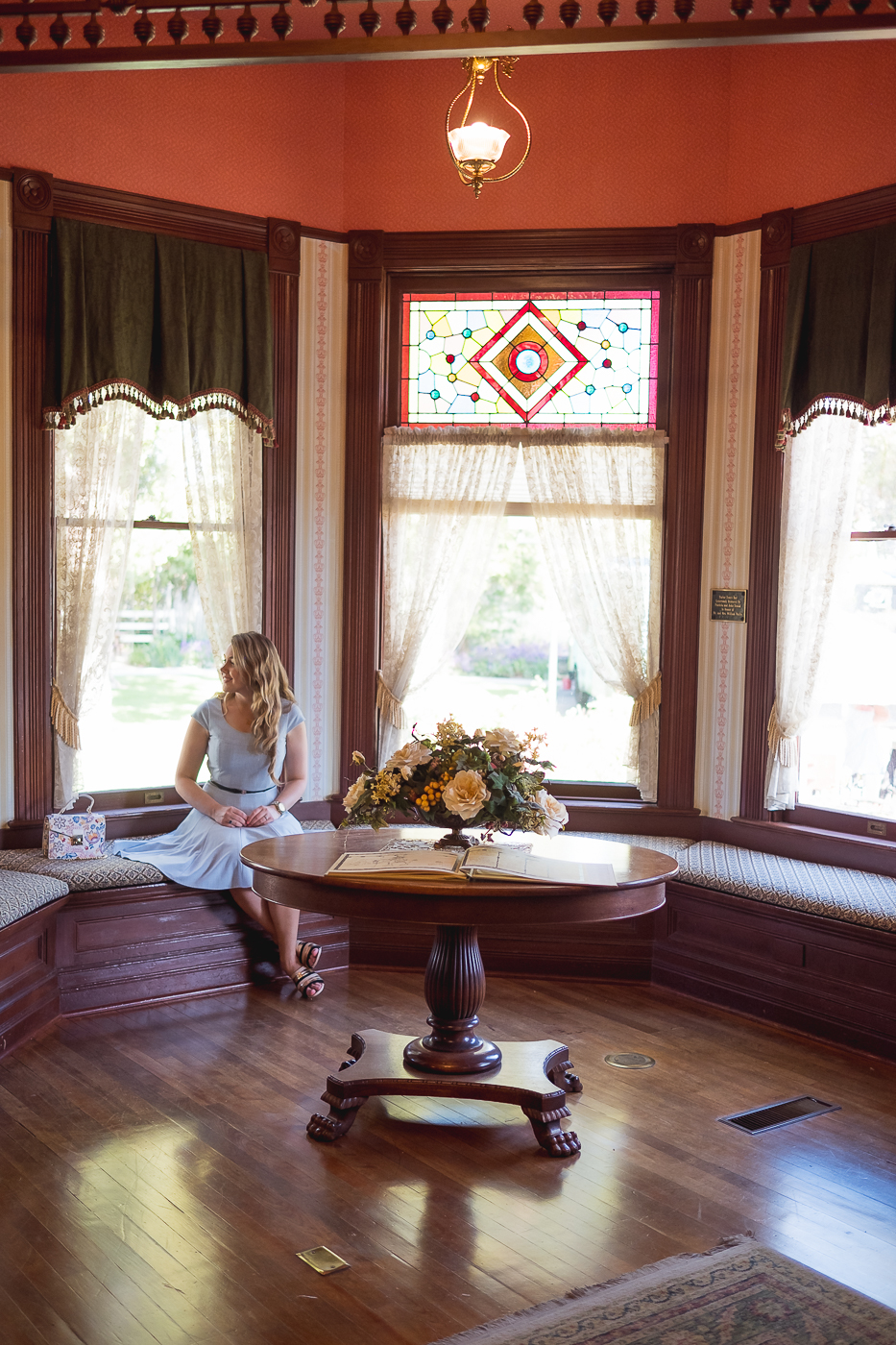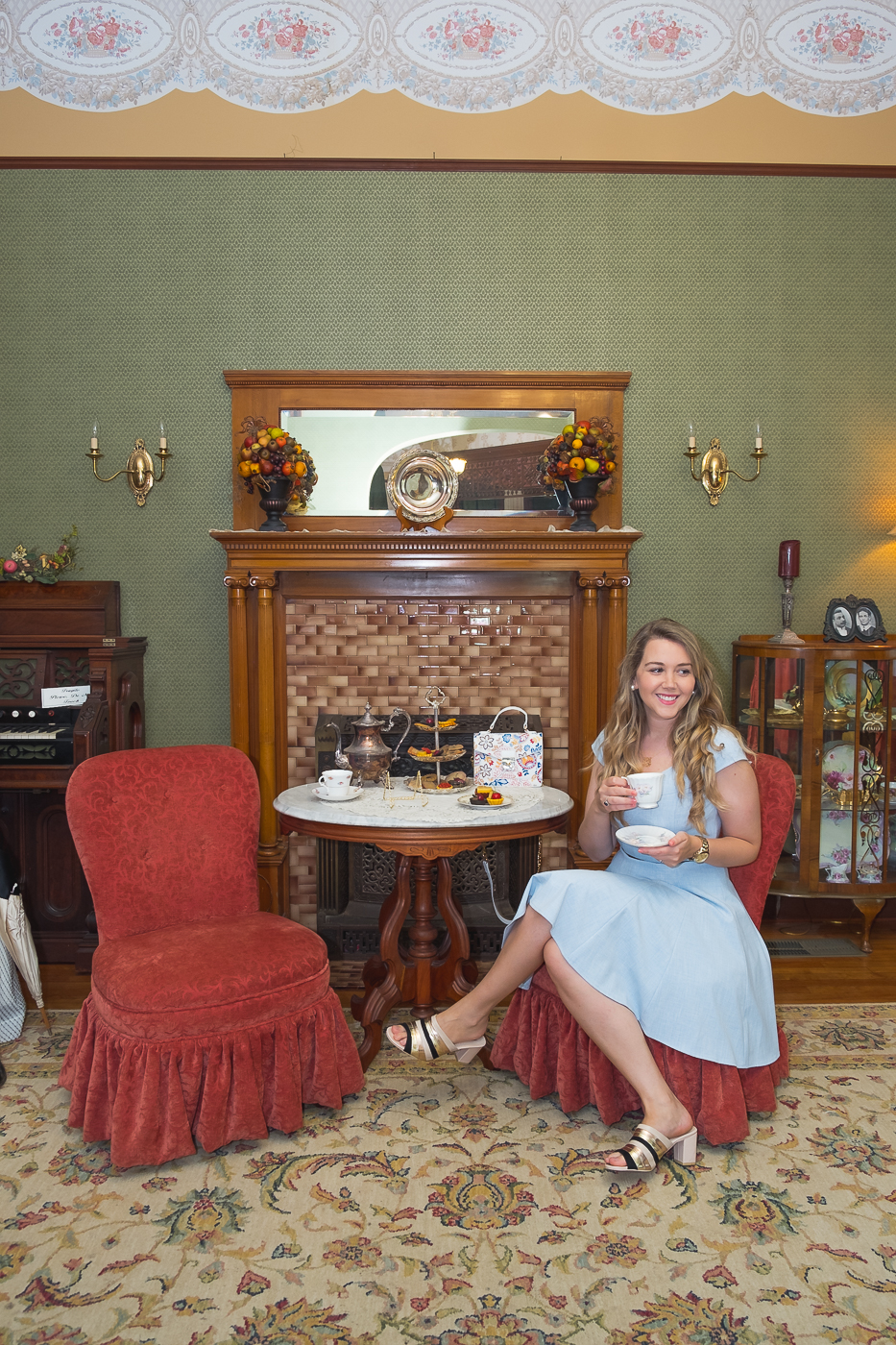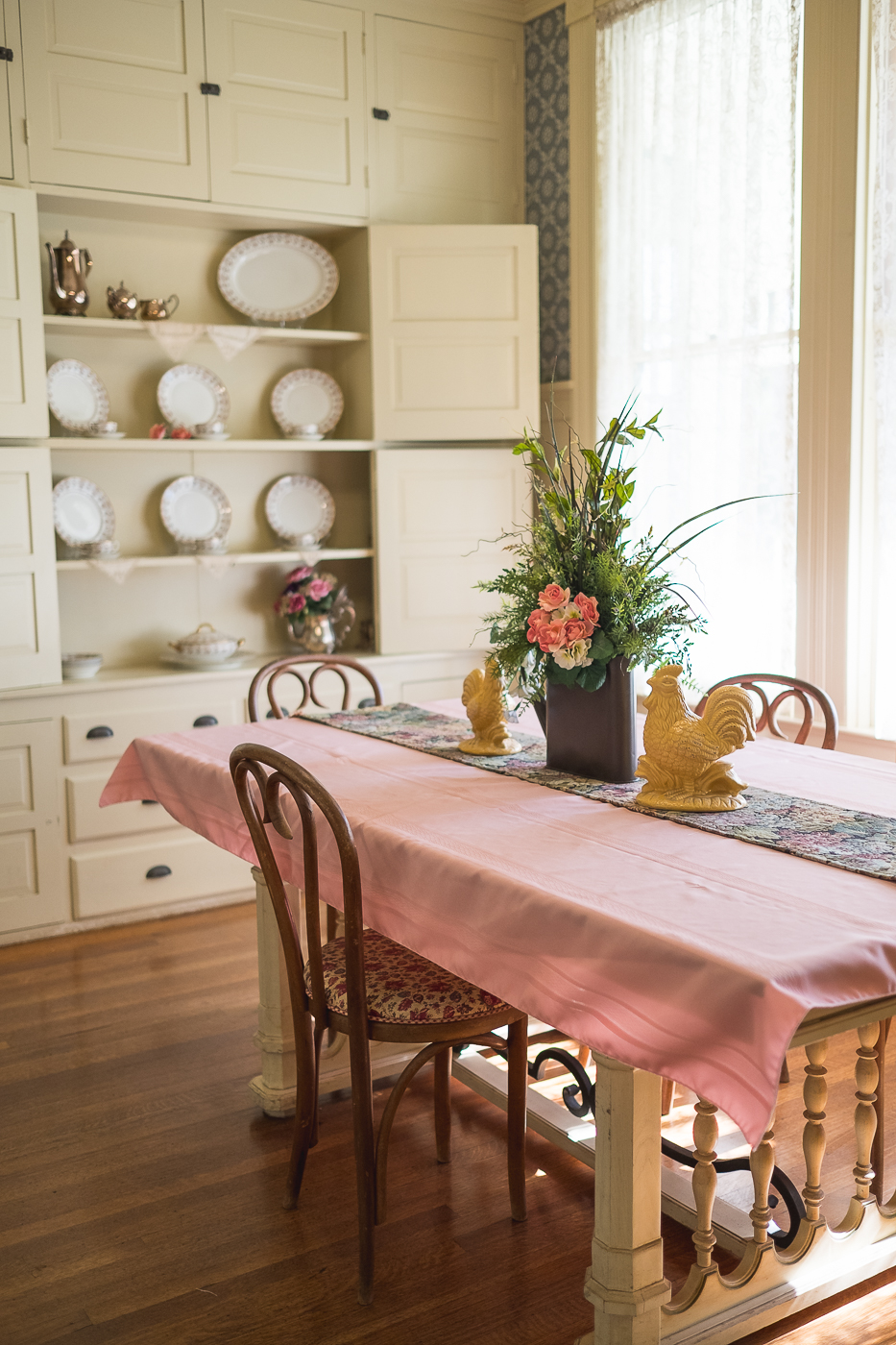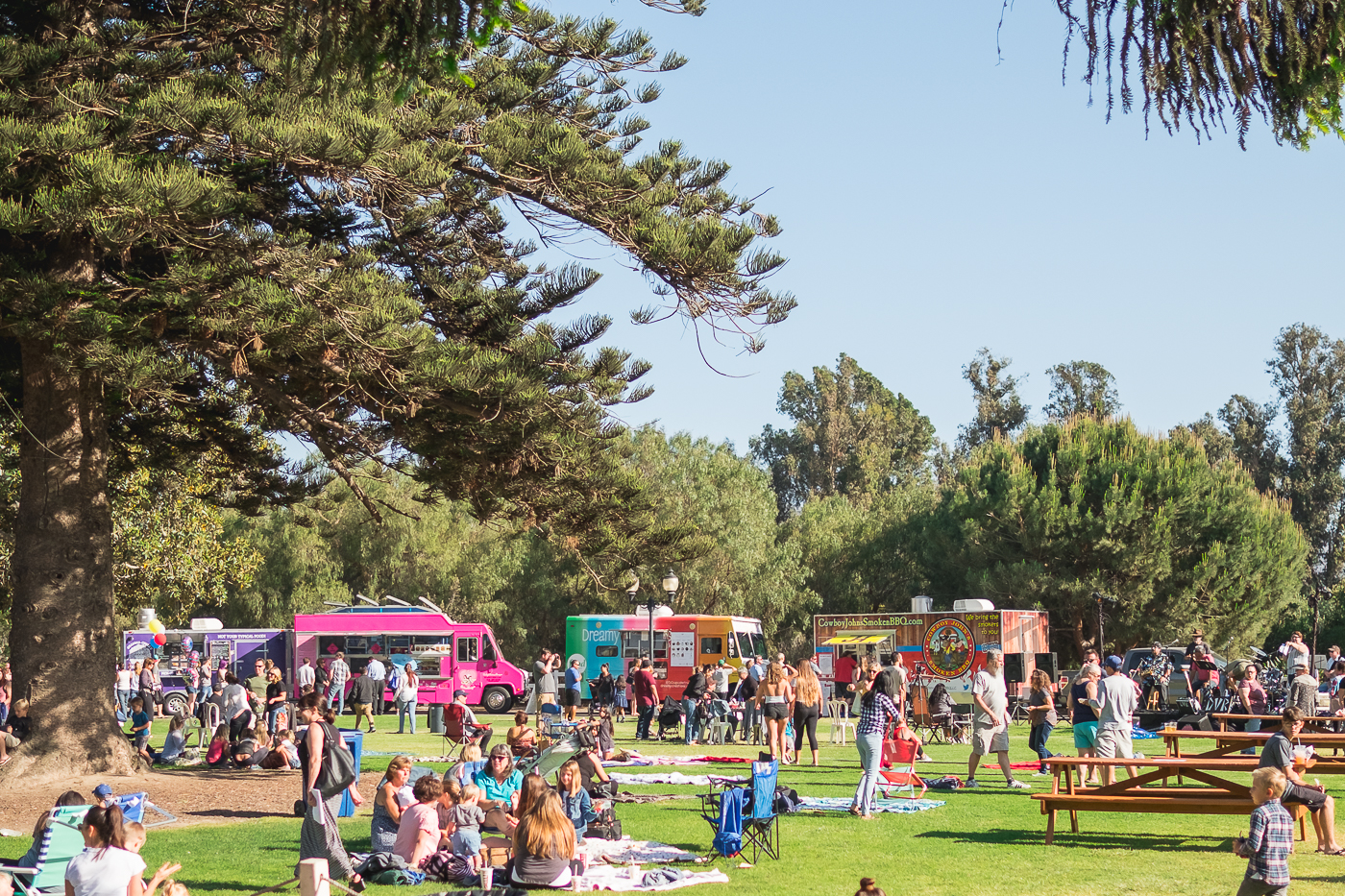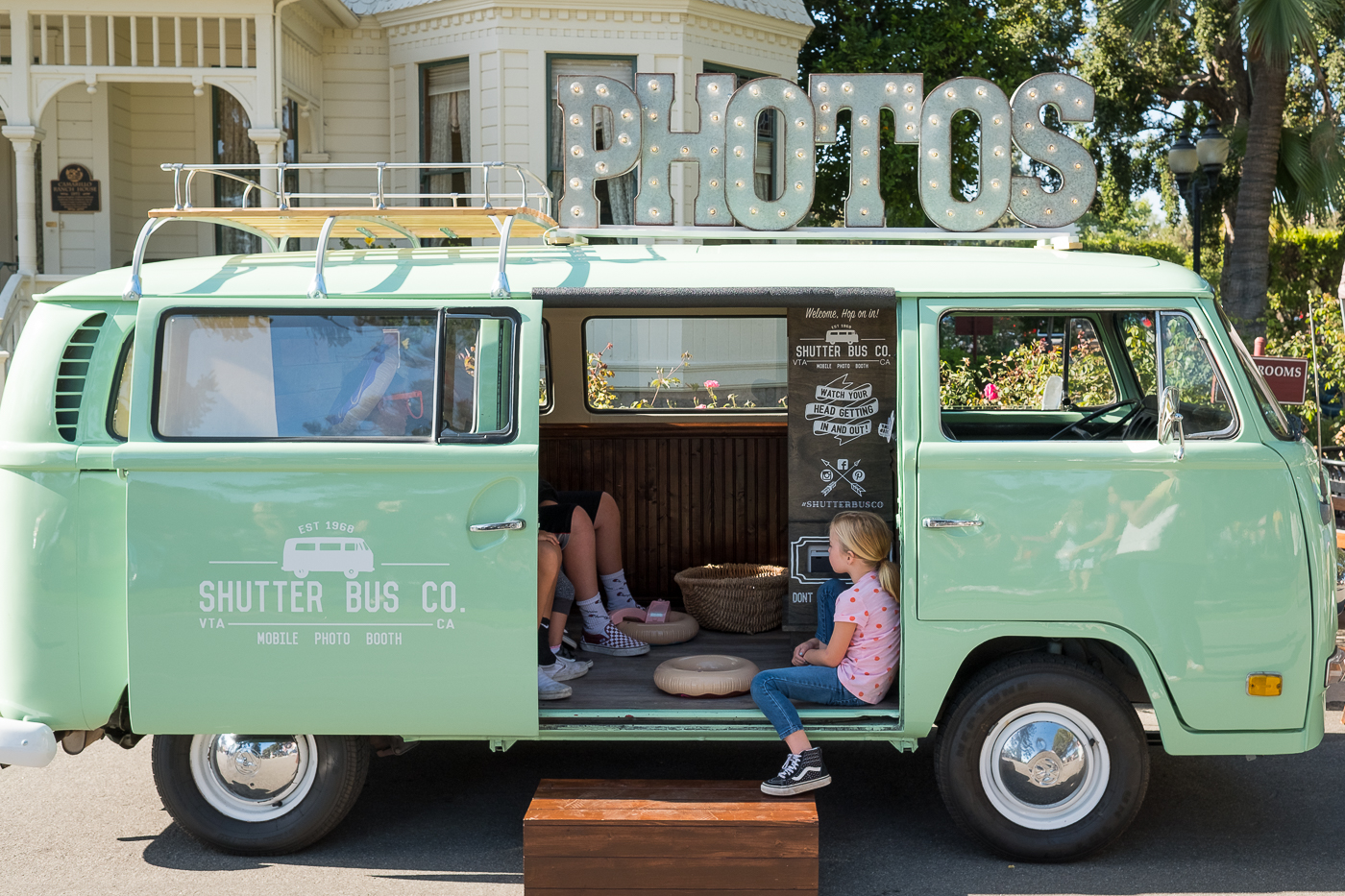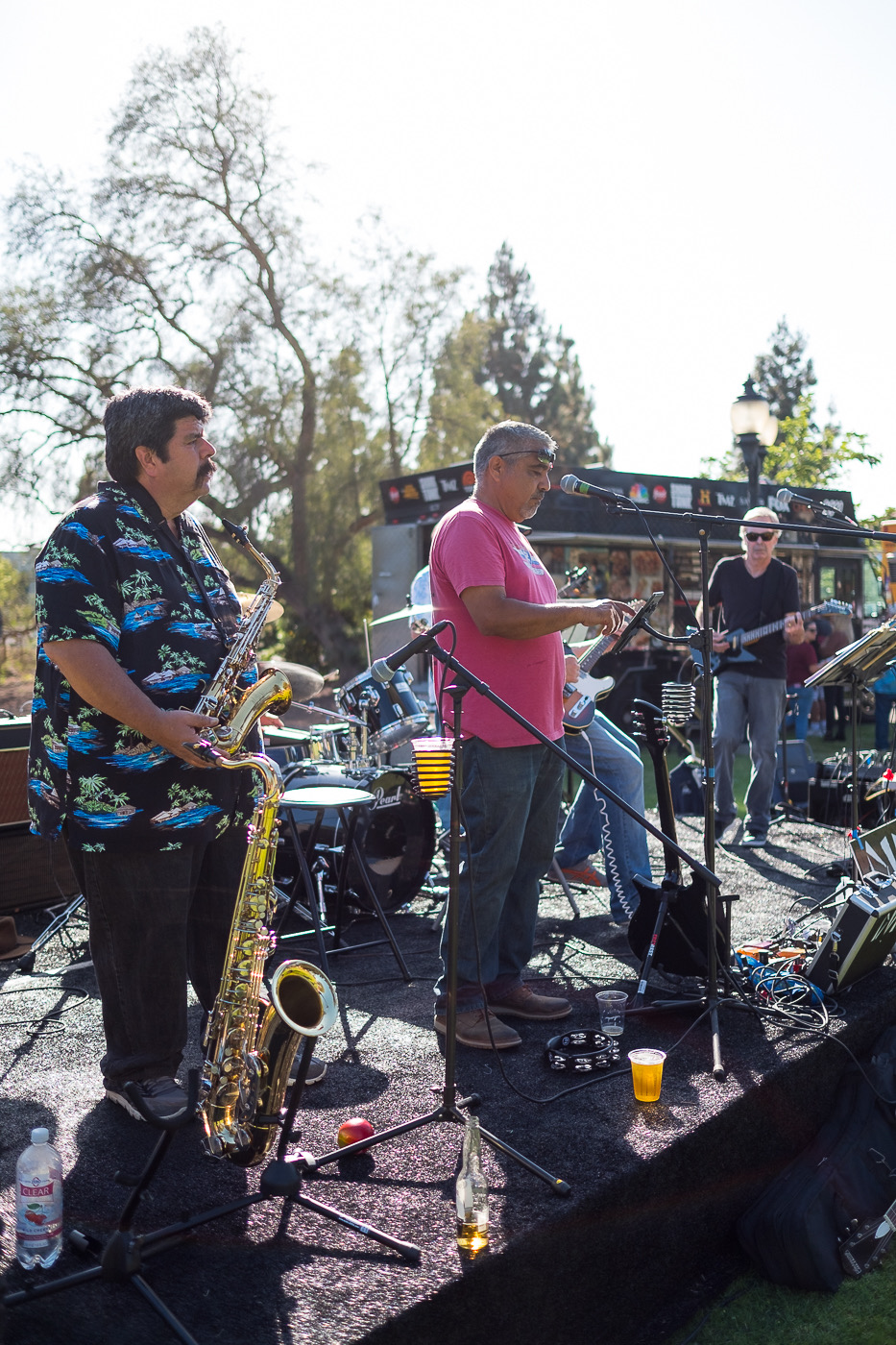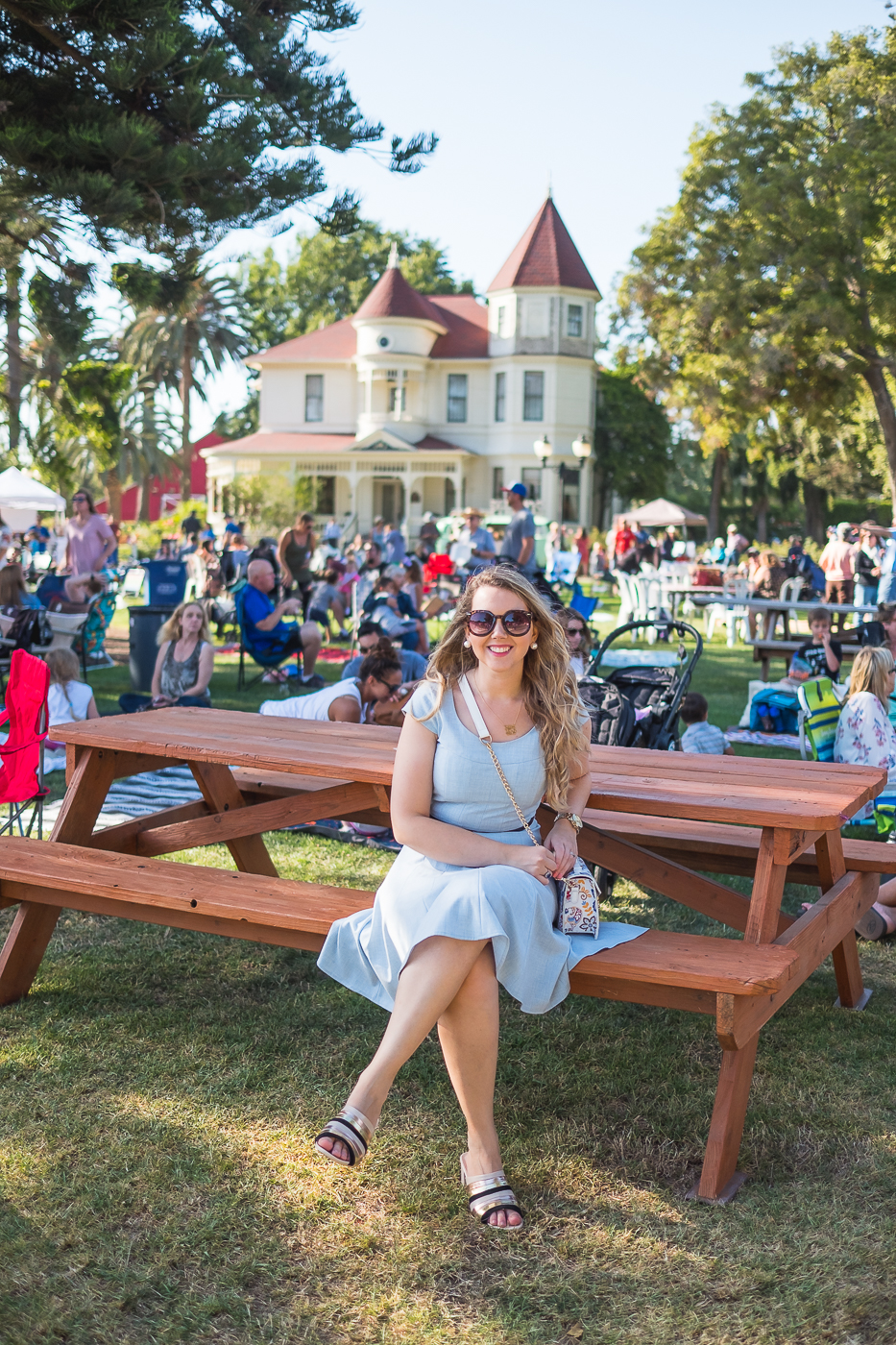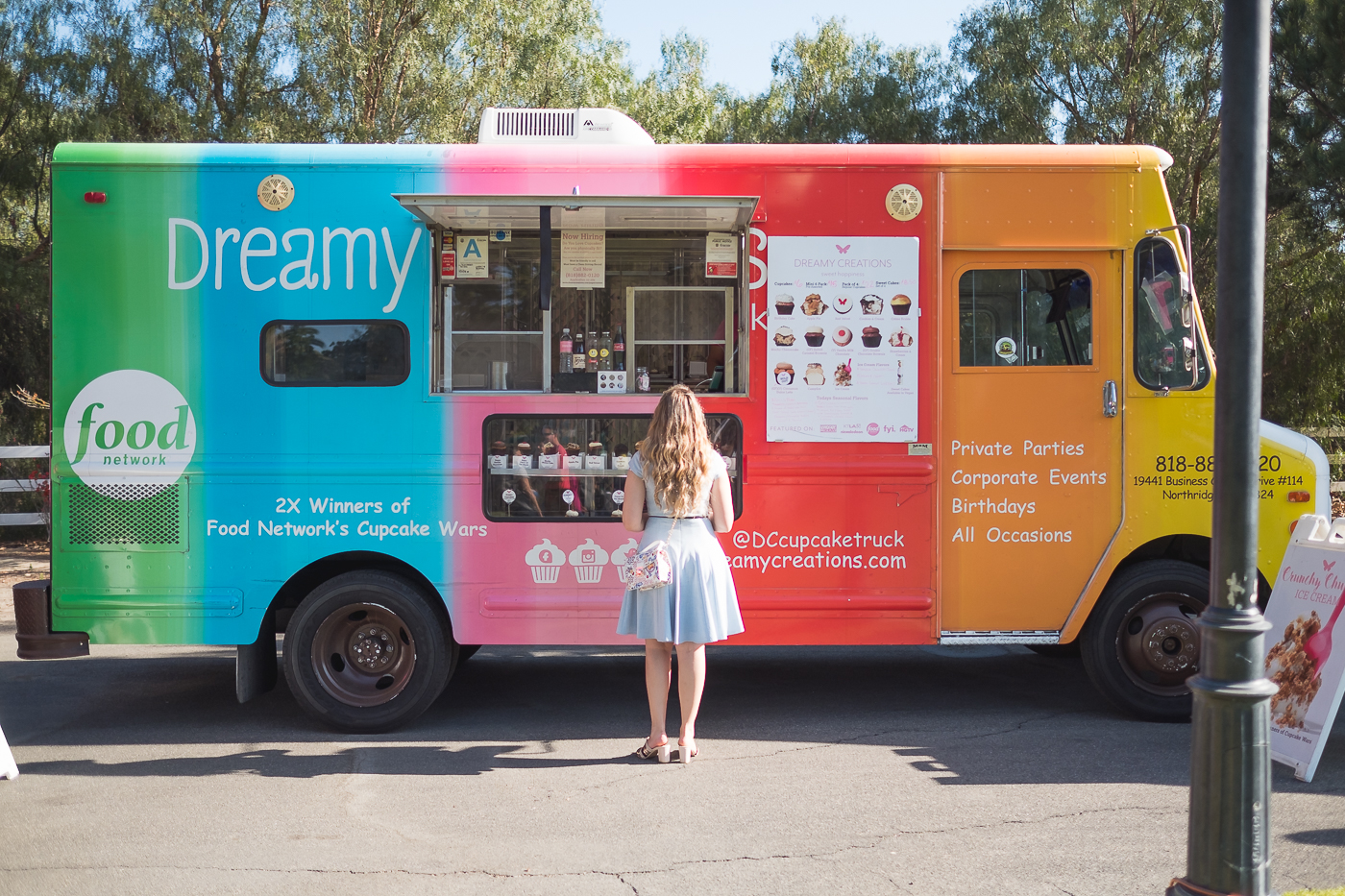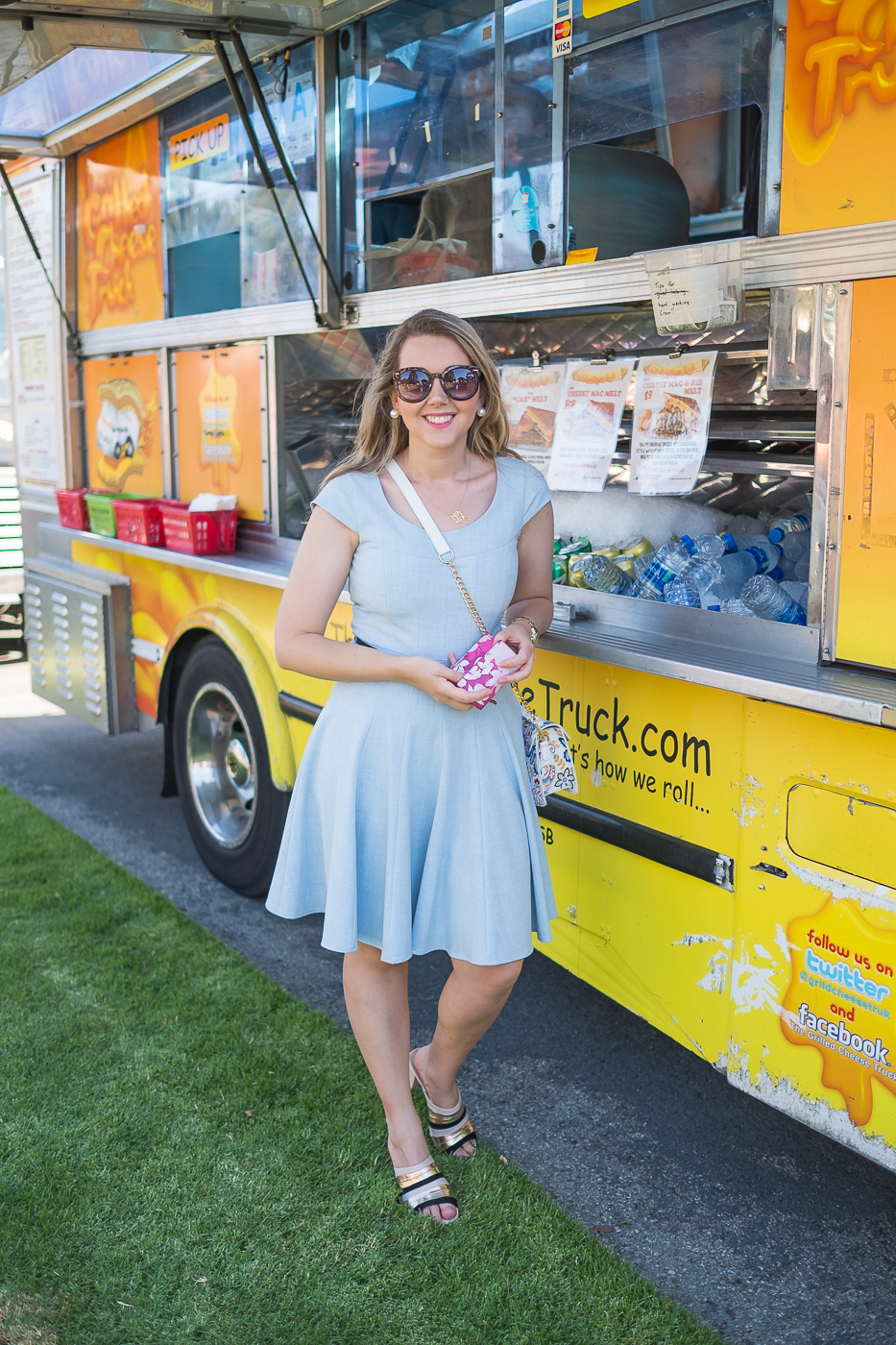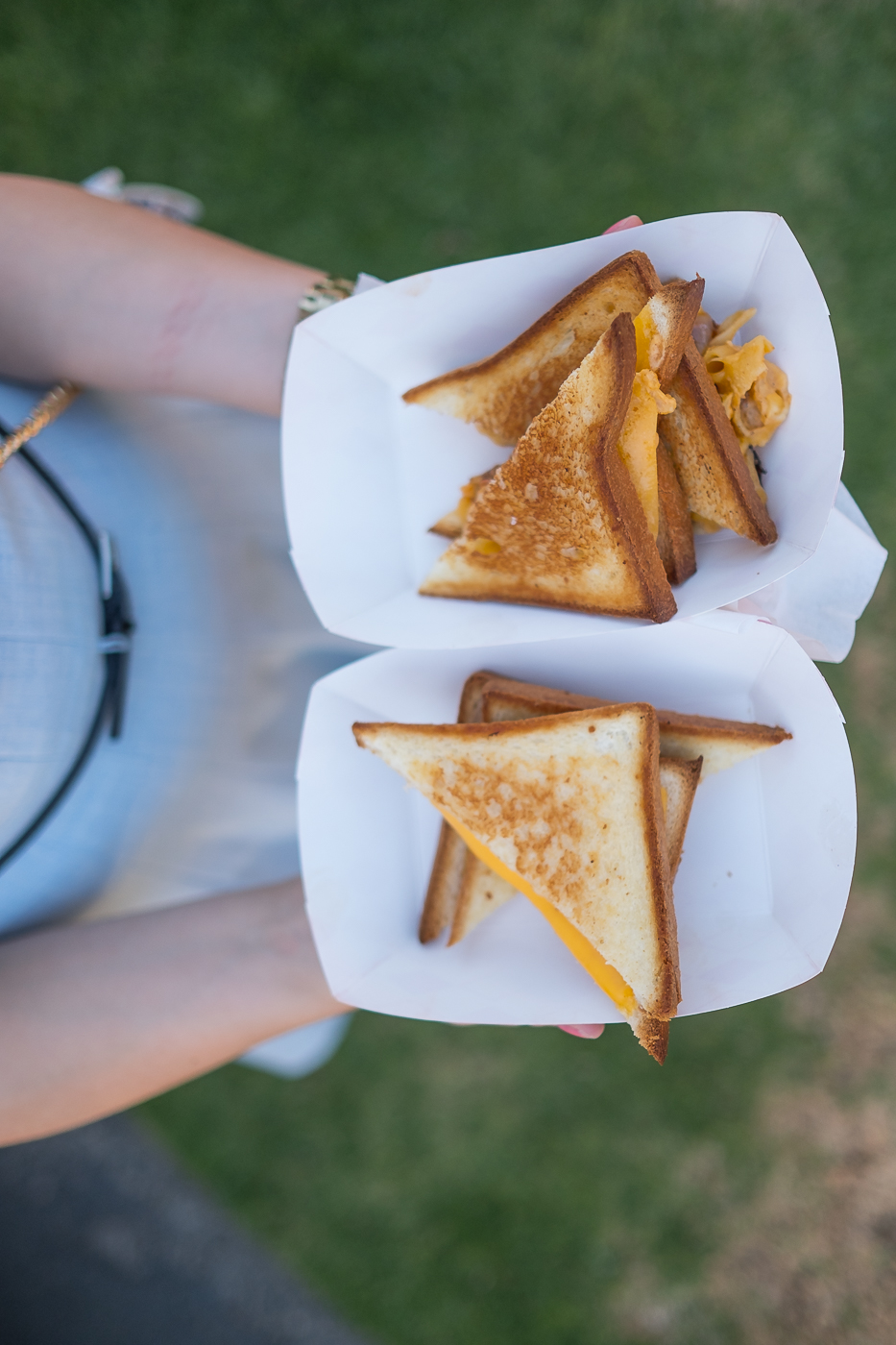 My dress is an old Calvin Klein style and the shoes are from AmiClubwear!
I hope you enjoyed getting to know Camarillo with me and come to visit our charming city soon!
Thank you Visit Camarillo for sponsoring this post.
See you next time!
Love,