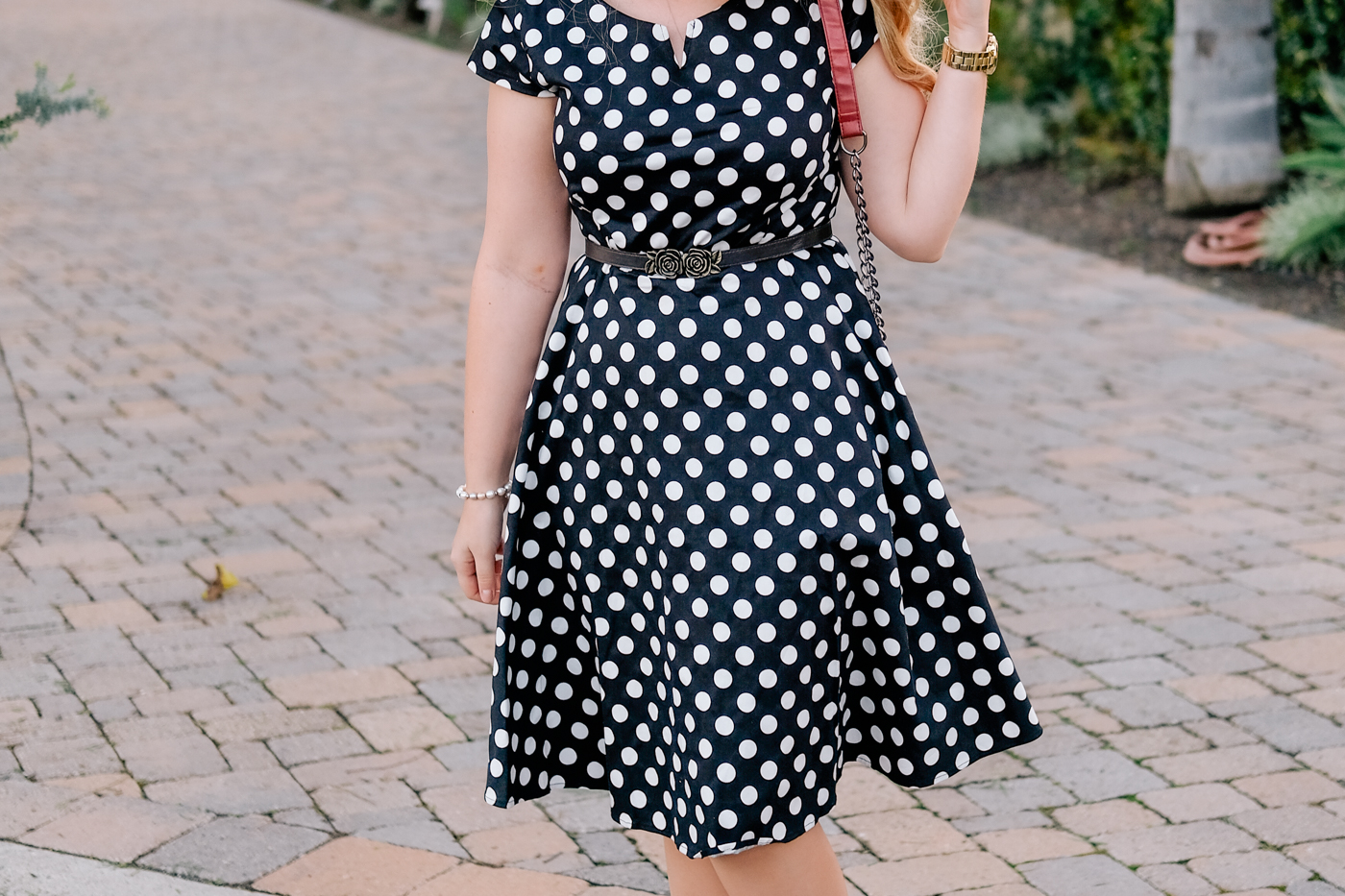 Outfit Details:
Sammydress Dress, Forever 21 Belt, Sammydress Jacket, Tmart Bag,  AMI Clubwear Shoes
Hello Everyone,
I am a dress lover. This ladylike trend invented by Christian Dior in 1947 is my forever crush. A nipped-in waist and a full skirt are definitely my favorite kind of dresses. So of course I love vintage style clothing. I cannot get used to those new T-shirt dresses with no waist. That style might look good on teenagers, but even then I'm not sure they are all that great. An elegant woman chooses classic styles that will complement her curves without making her look vulgar. Besides, "ladylike" is a fashion trend that will never go out of style.
Ever since I watched Because I Said So with Mandy Moore and Dianne Keaton, I've been looking for a polka dot dress. Have you seen that movie? In the movie Mandy Moore wears the cutest red polka dot dress, and although I'm still looking for the perfect red one, Sammydress sent me this beautiful, ladylike, black polka dot dress.
I kept the vintage vibe inspiration by applying red lipstick and doing a cat eye. The earrings are pearls and my new pair of velvet shoes are the perfect vintage touch. Since it was a little windy I wore this suede biker jacket that served to add some edge to my outfit. This style jacket is a definite fashionista hit. Zara has the same jacket, but mine is also from Sammydress.
Sammydress prices are great! You can shop my dress and my jacket for under $50! Check them out by clicking on the link bellow: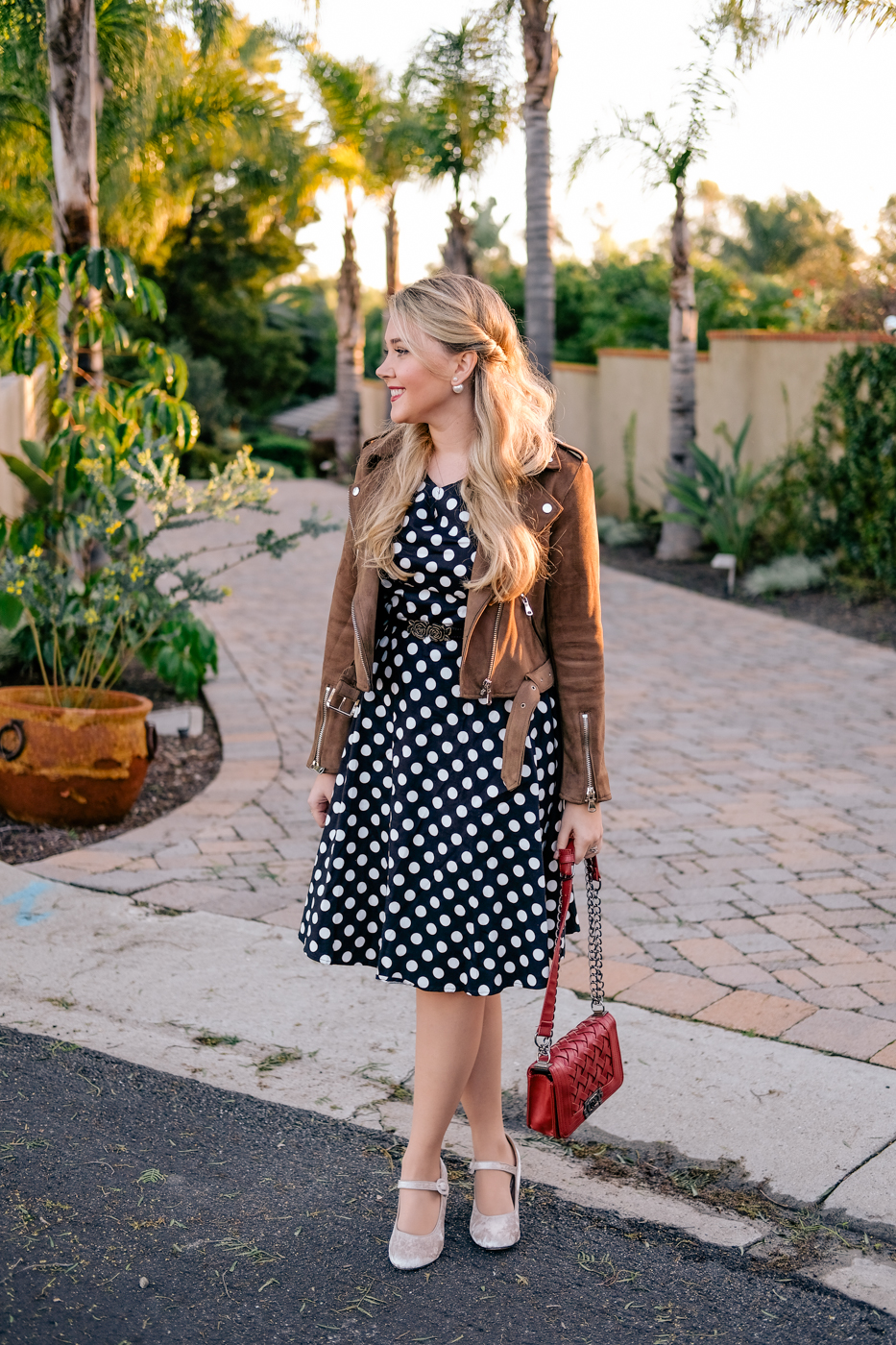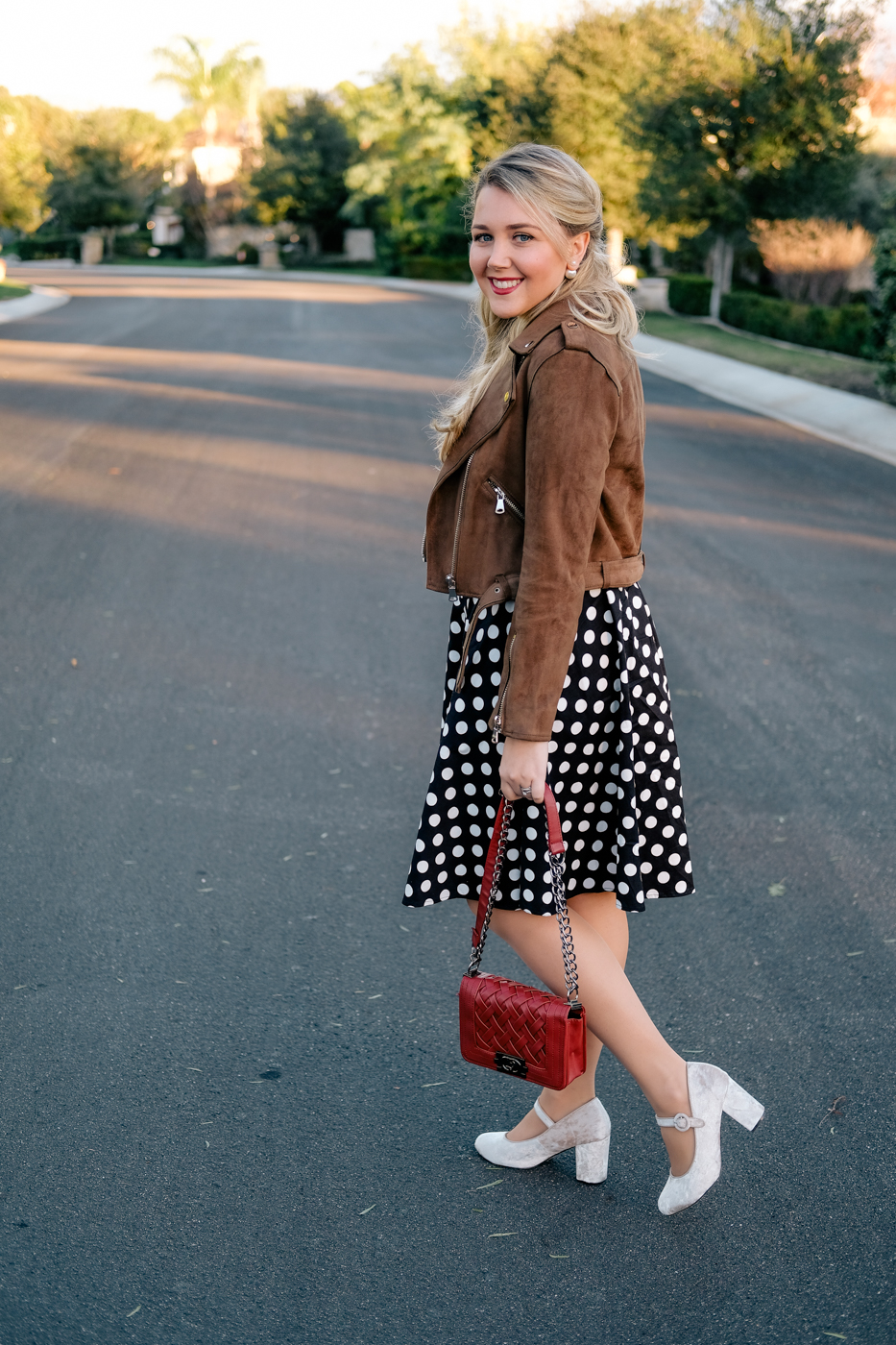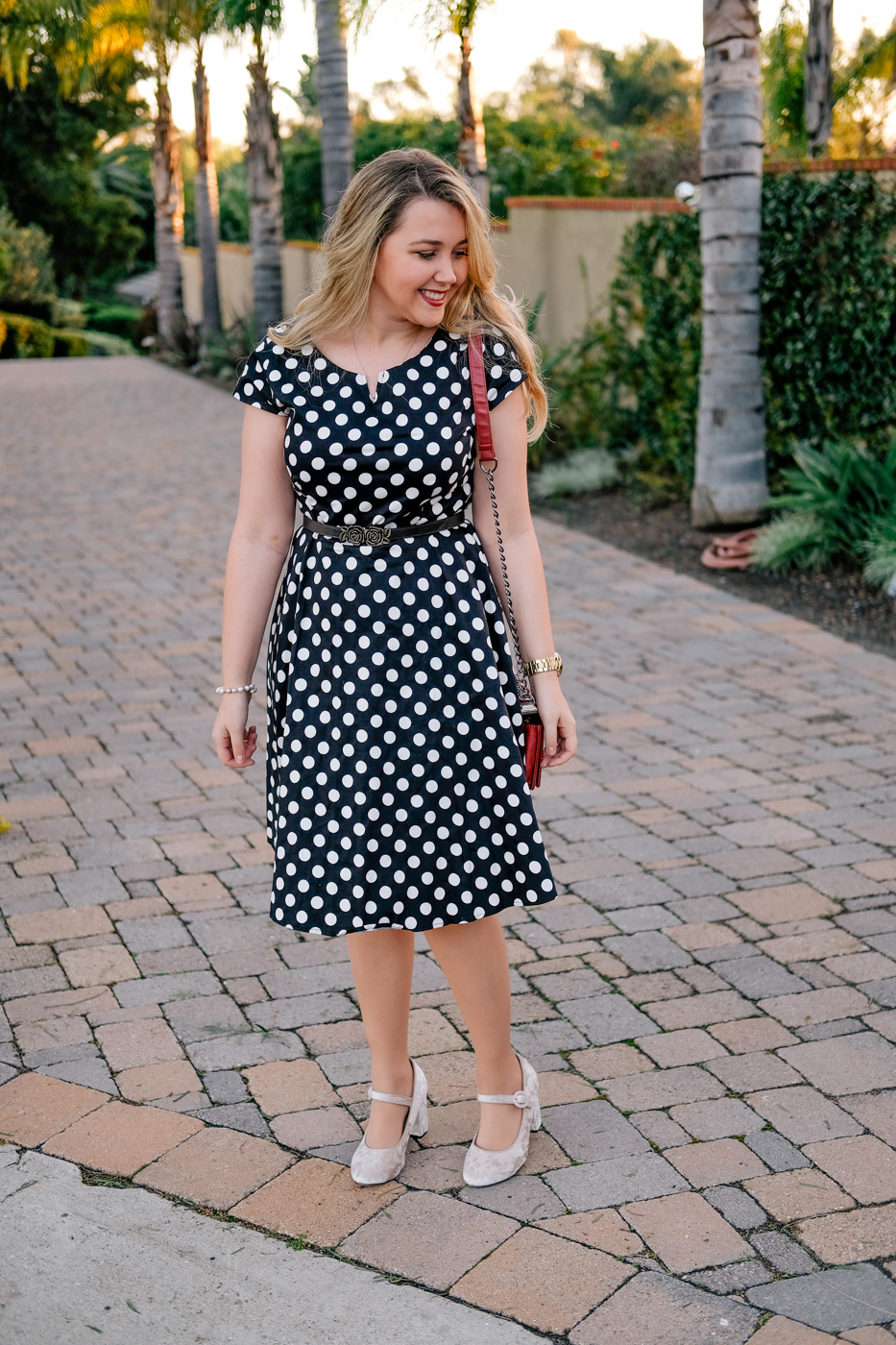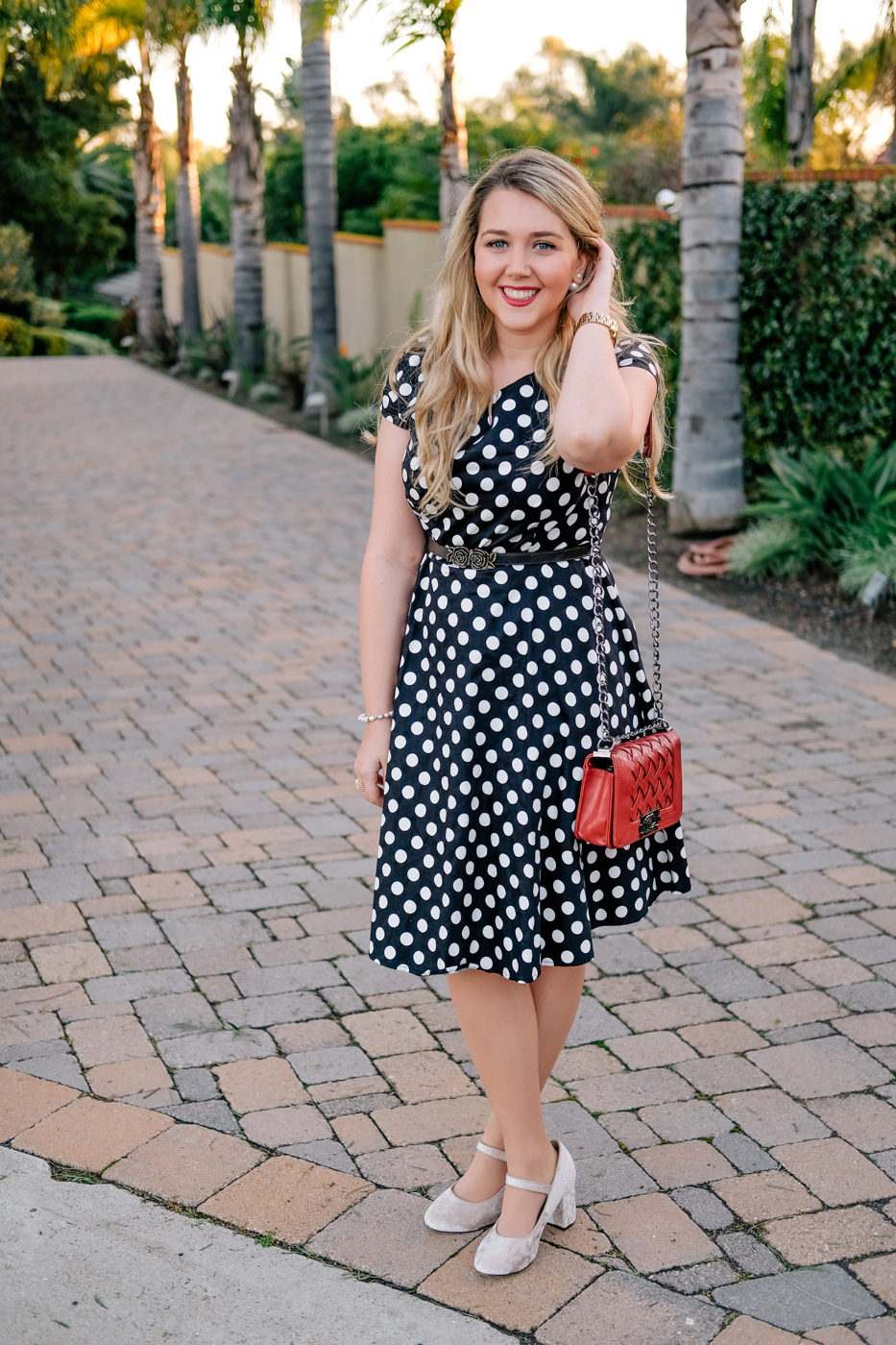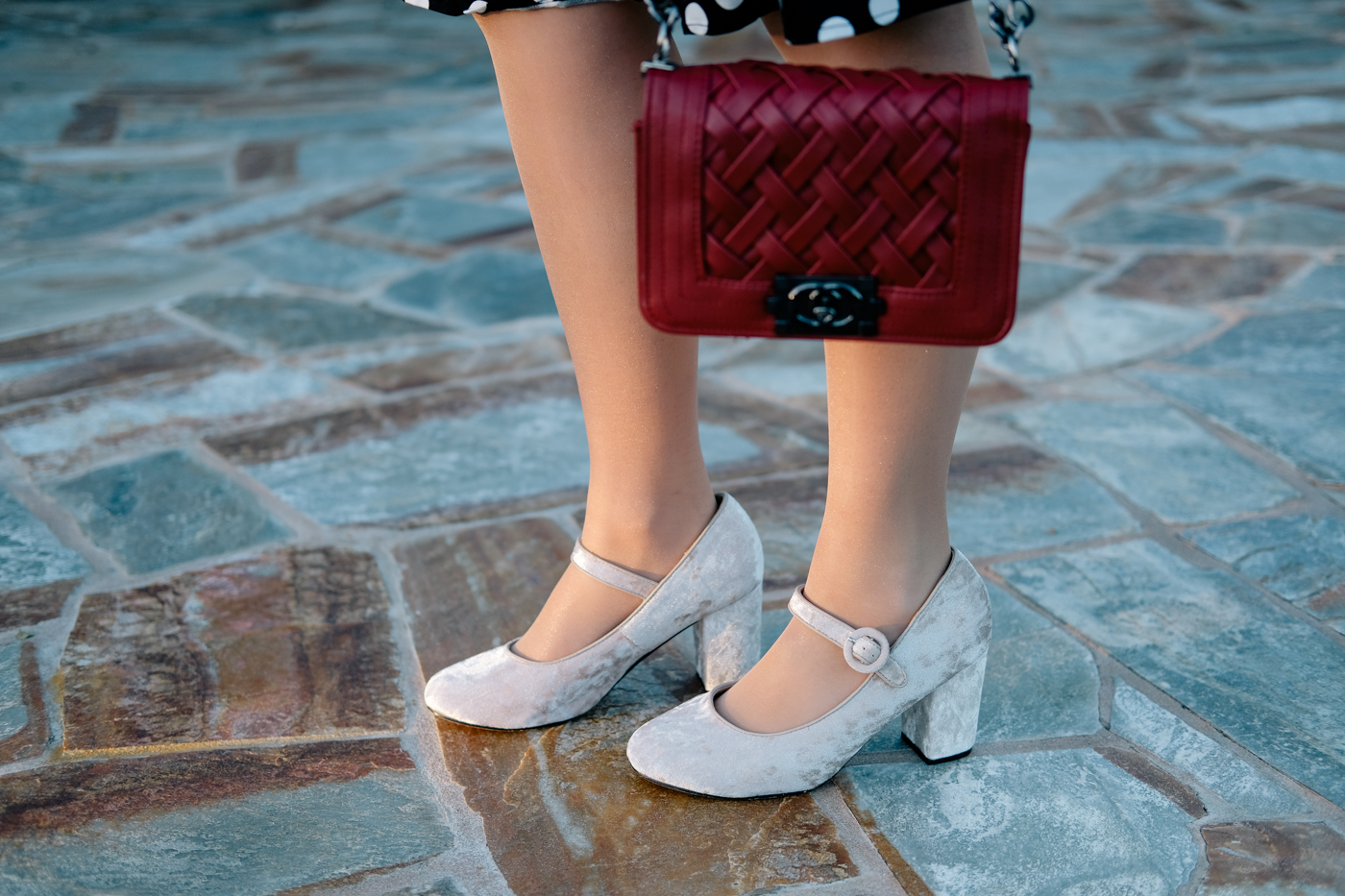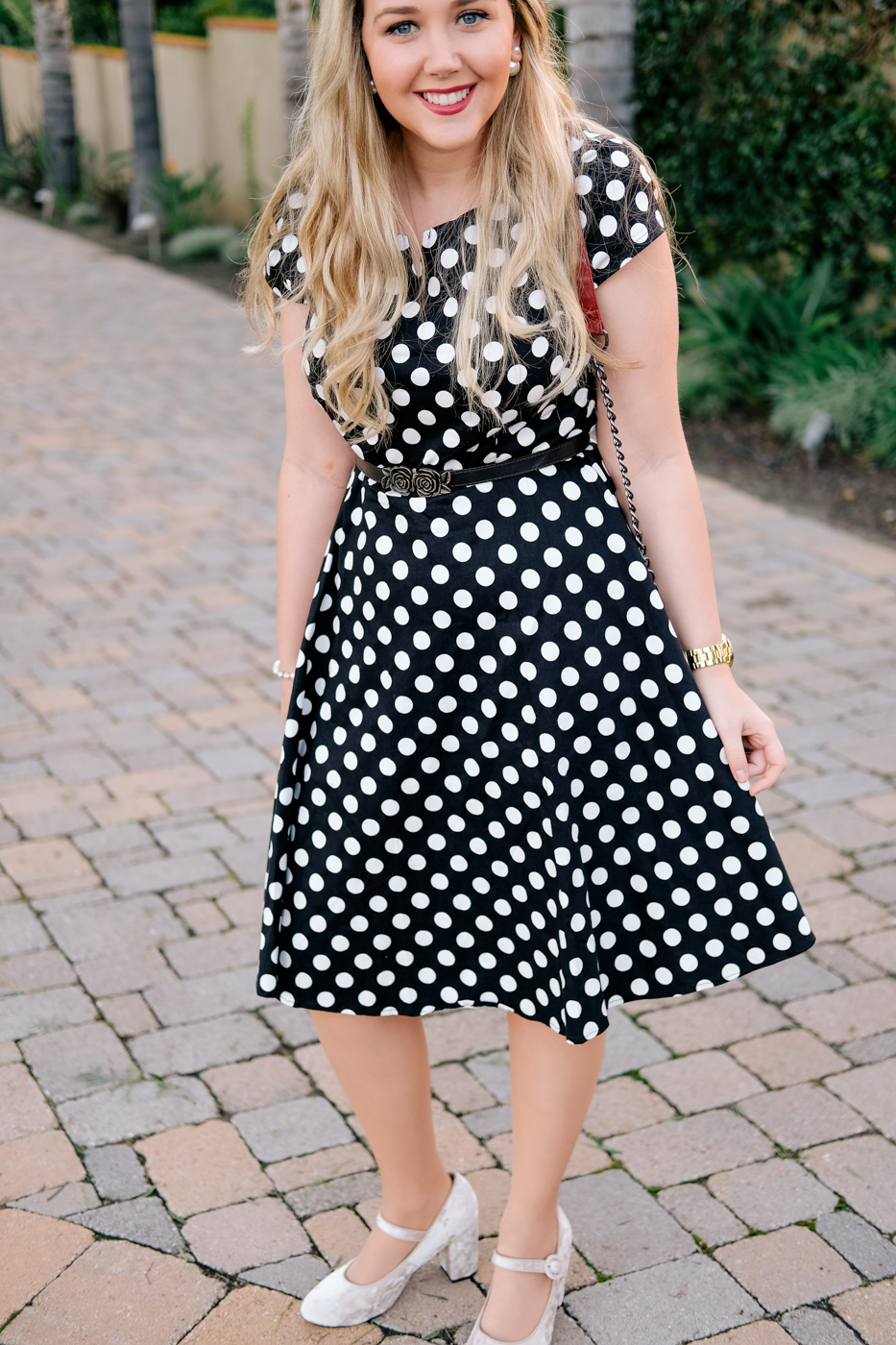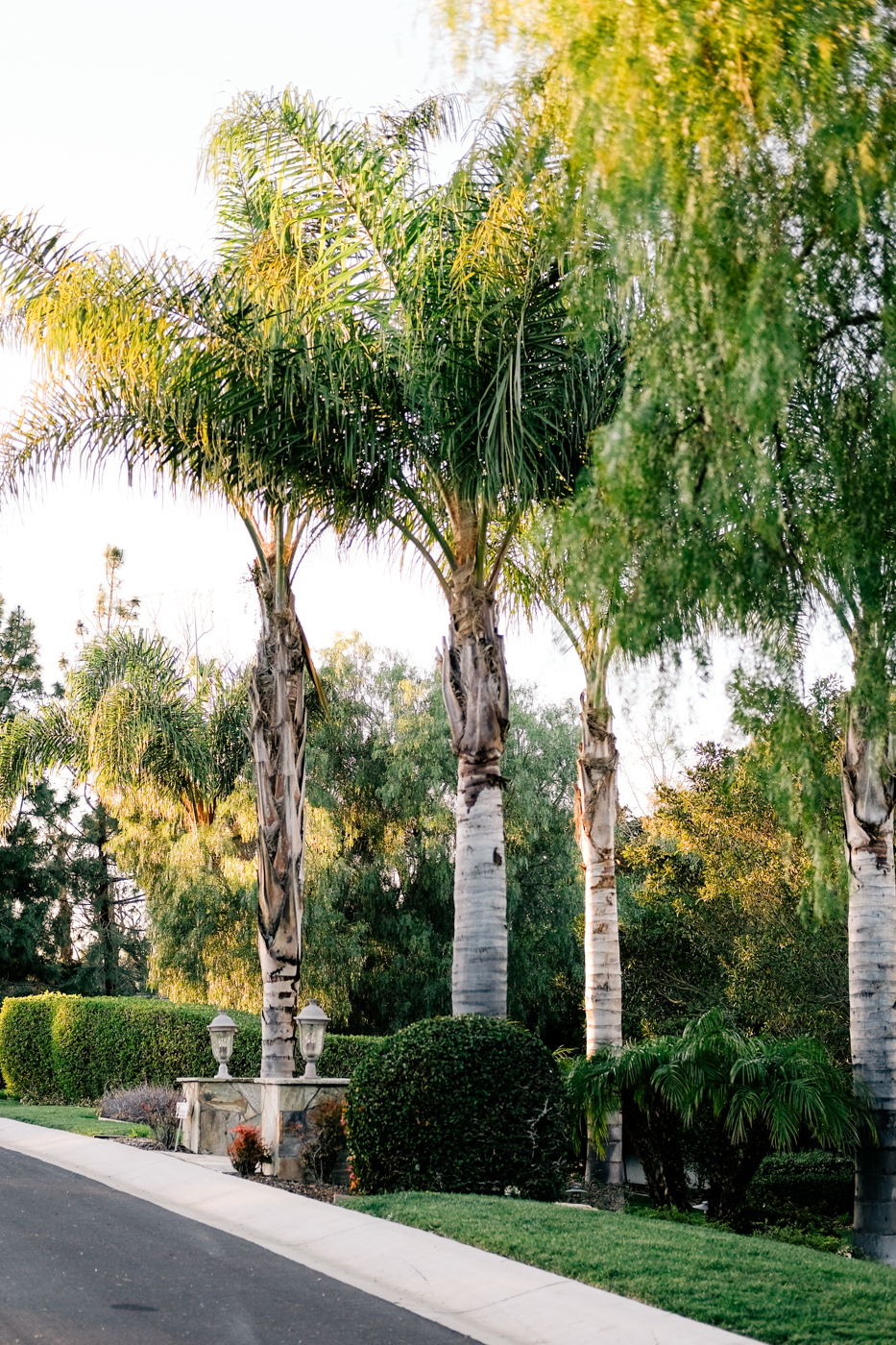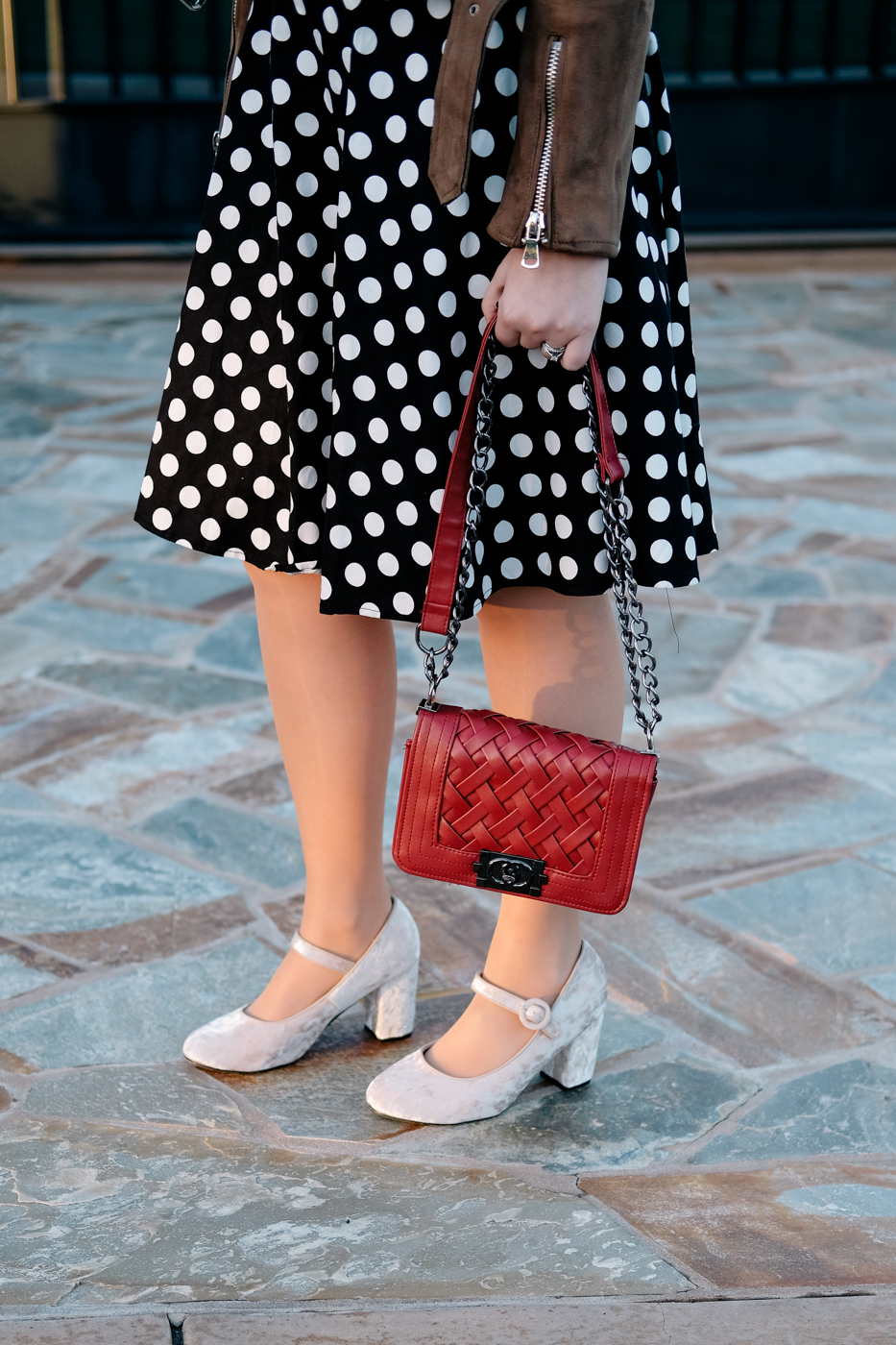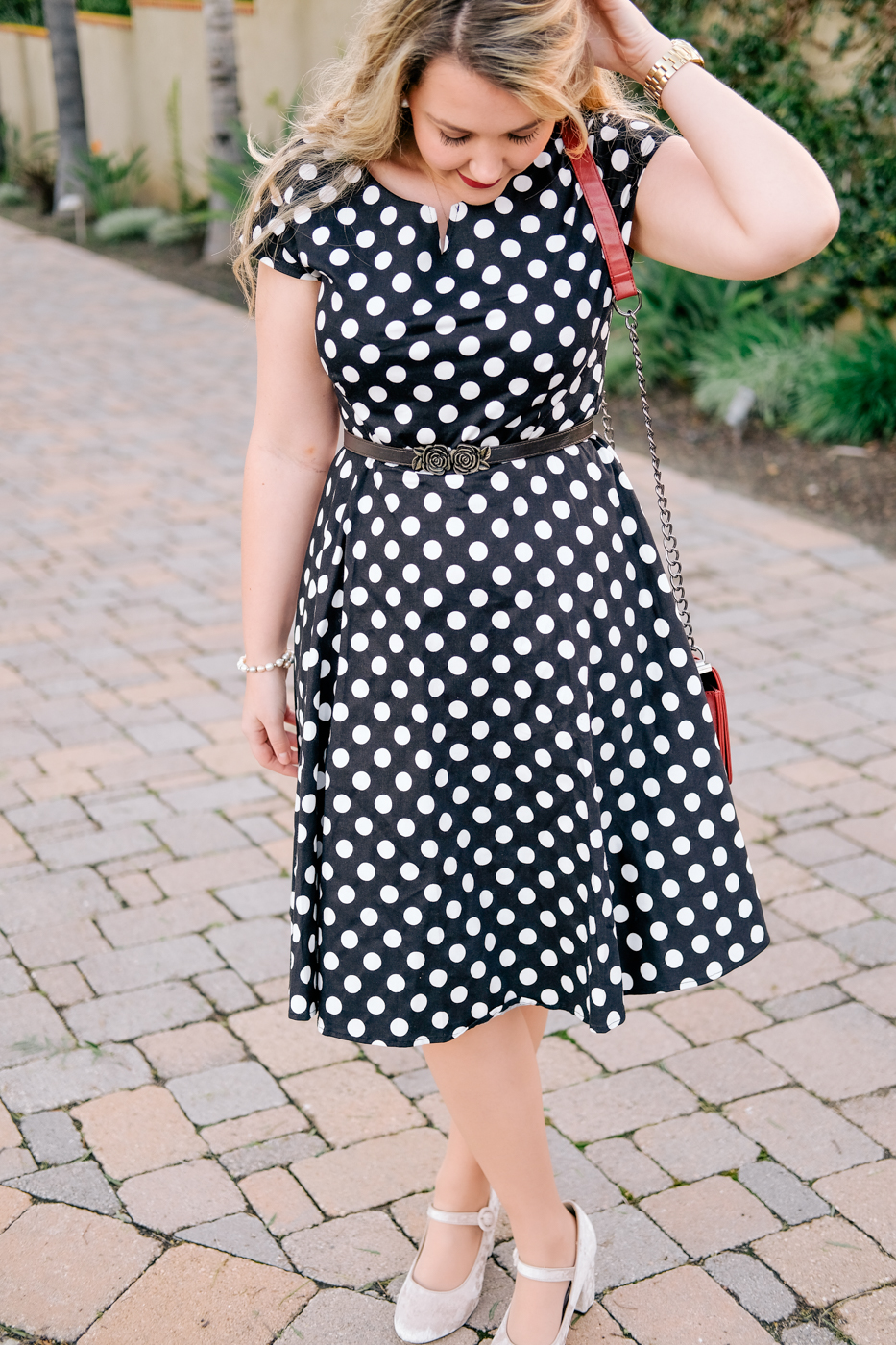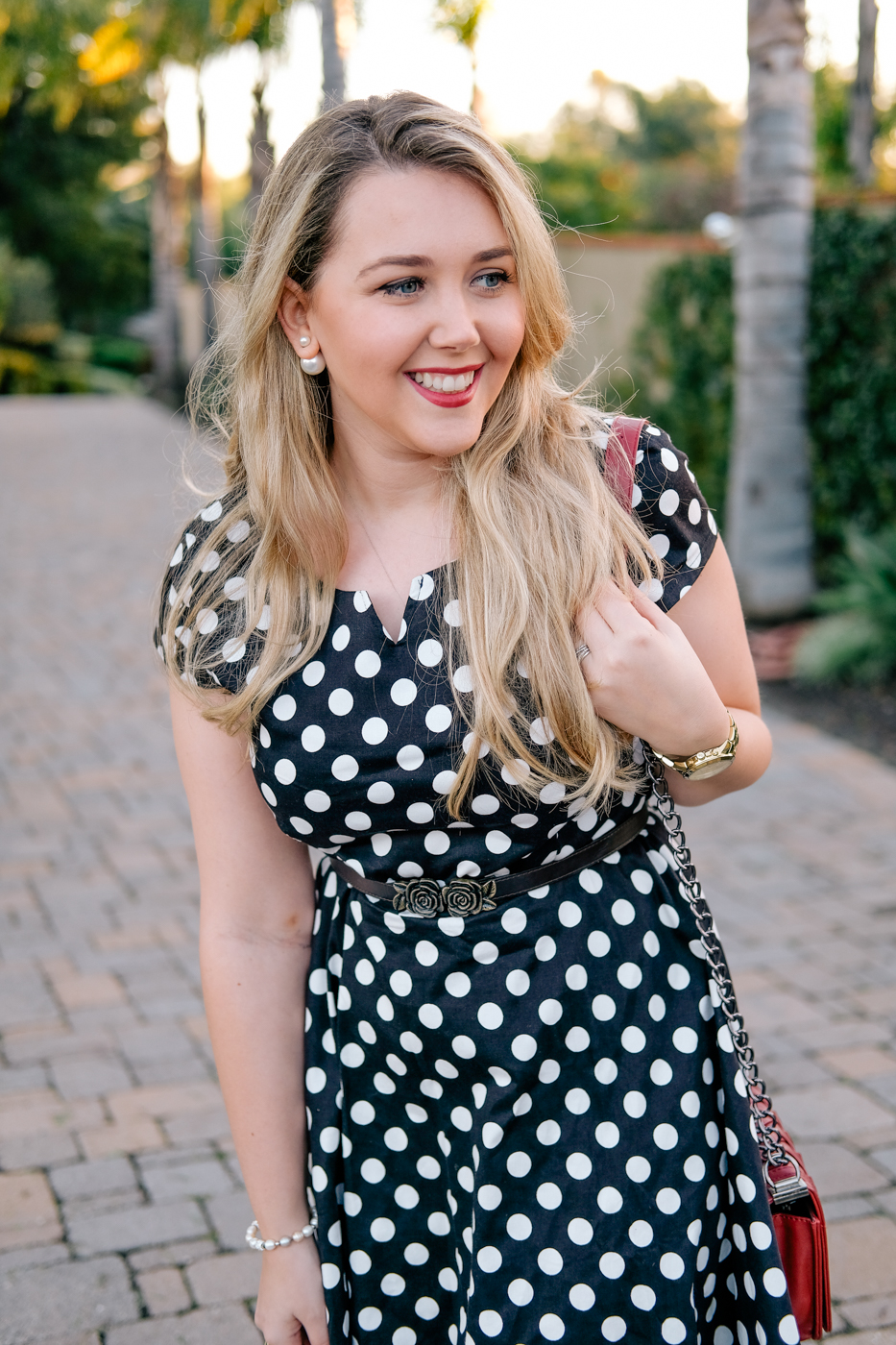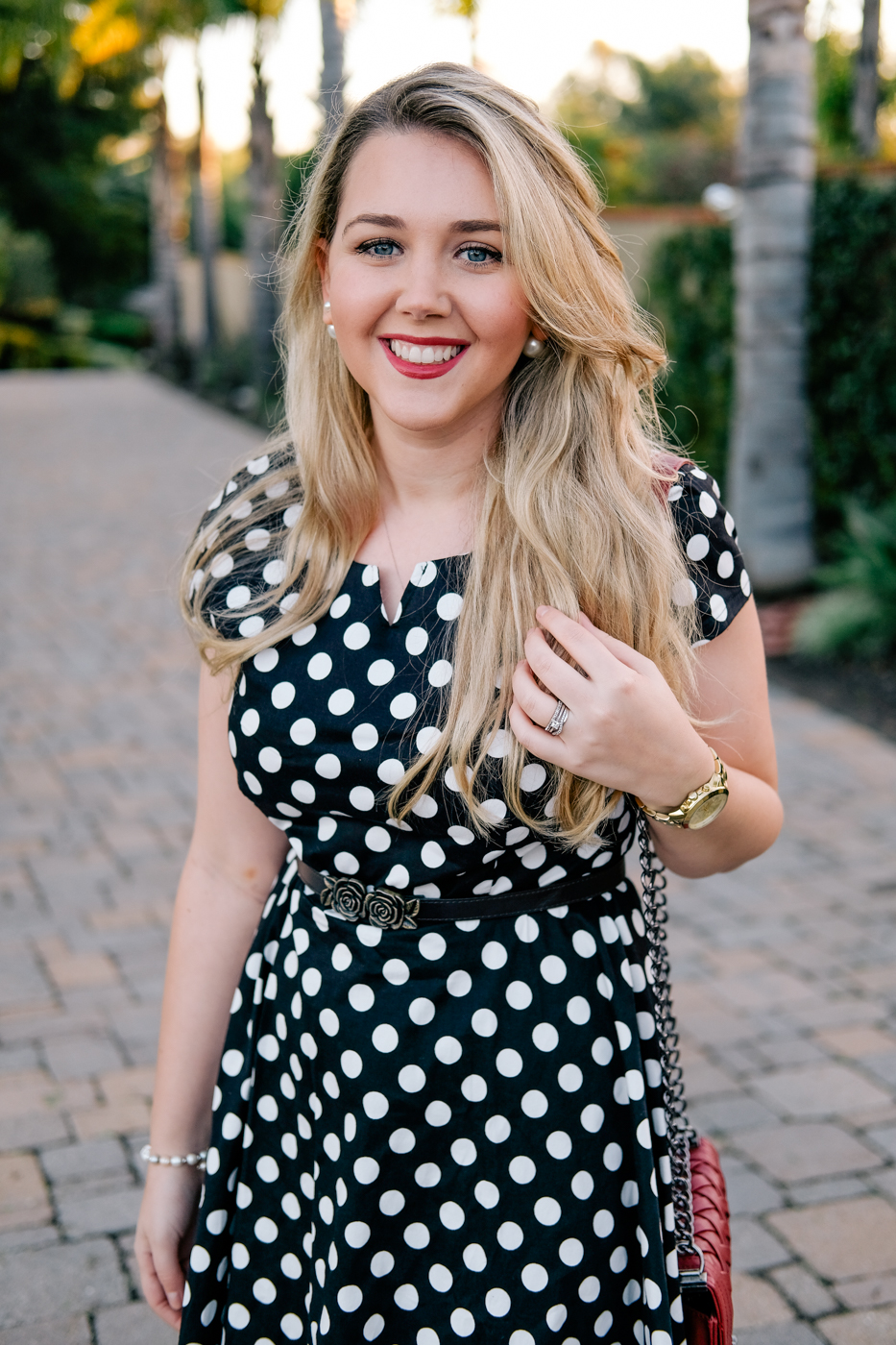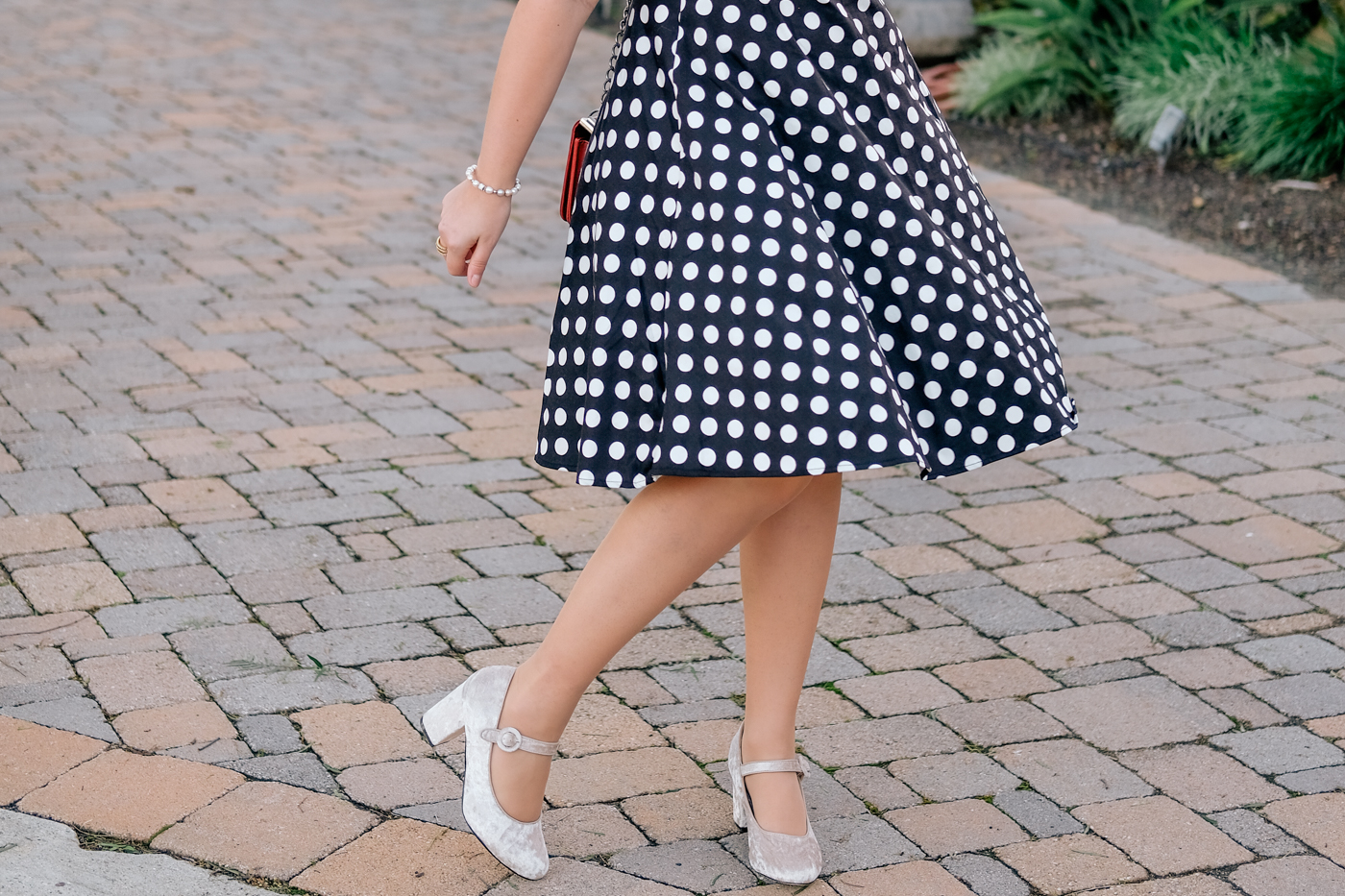 See you next time!
Love,
---
SHOP THE LOOK

---