Outfit Details:
Dress (Shein) Shoes (Brazilian Store – Similar) Purse (Ross – Similar) Earrings (Rocksbox, Aster)
Location: Mission San Buenaventura – Ventura, CA
Hello Everyone,
Every time I hear the word "provincial" I think of the song Belle from Beauty and Beast:
"….I want much more than this provincial life!
I want adventure in the great wide somewhere
I want it more than I can tell…"

I always find it ironic how I can relate to these lines in an opposite way. Having grown up in the modern world, I yearn to travel and experience the old world. To move away from the cities and experience Belle's south of France provincial life would be my great adventure! But while I wait until to show off my provincial style somewhere in Europe, I will explore all the Spanish architecture California has to offer. After all, provincial/peasant styles are in and polka dot is one the most classic and timeless patterns out there. I can wear this dress anywhere at anytime!
Polka-dots are indeed trending again, but when are they not? The print that has been around since the 30's, and believe me, it's not going anywhere. As Marc Jacobs once said: "There is never a wrong time for a polka dot!" It's funny to think that perhaps Minnie Mouse was the first one to mainstream the pattern, but soon after that, Christian Dior gave the print a new look with his beautiful dresses and skirts. Before we knew it the pattern went from cartoonish and young to elegant, fashionable, and timeless.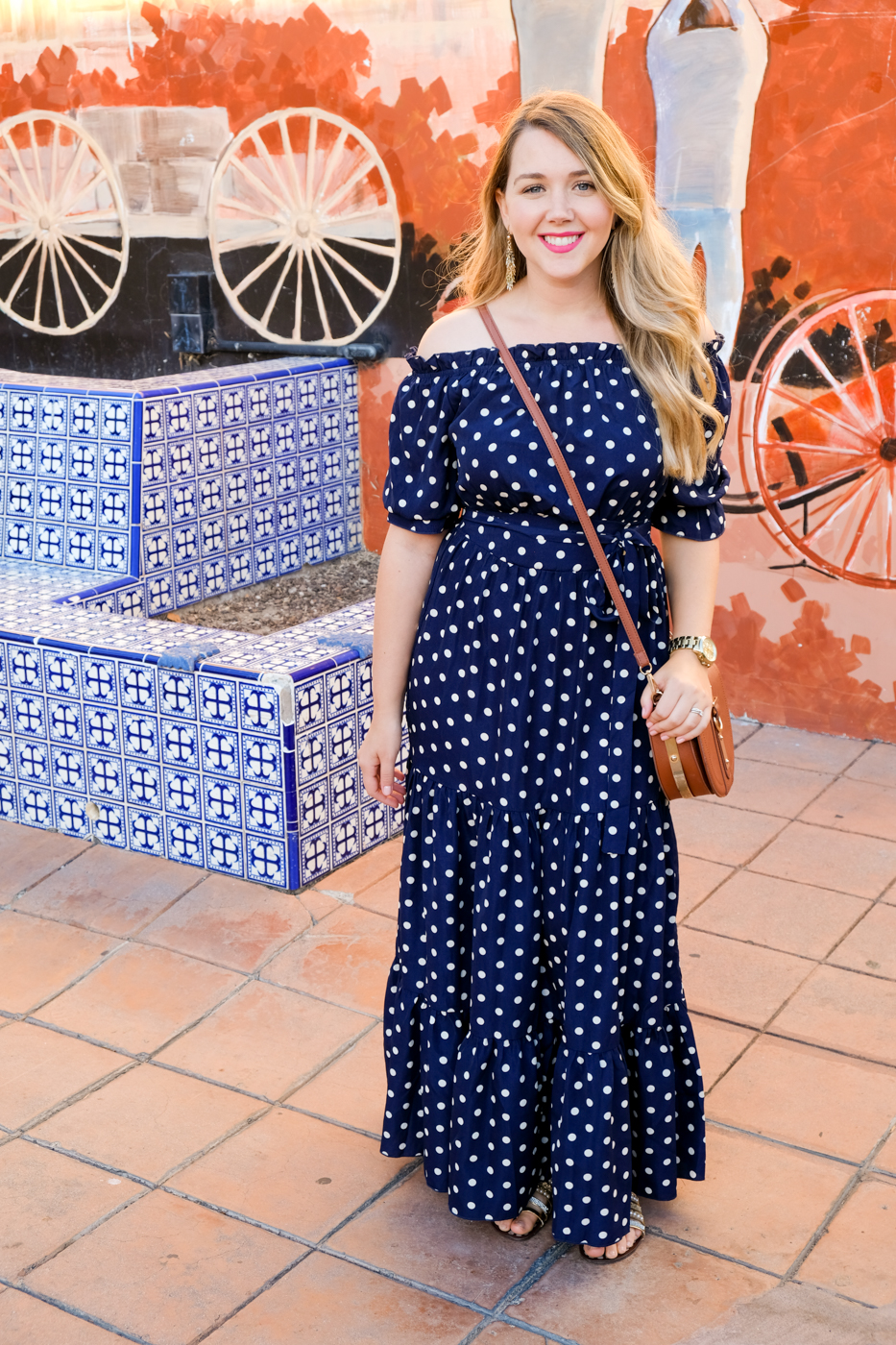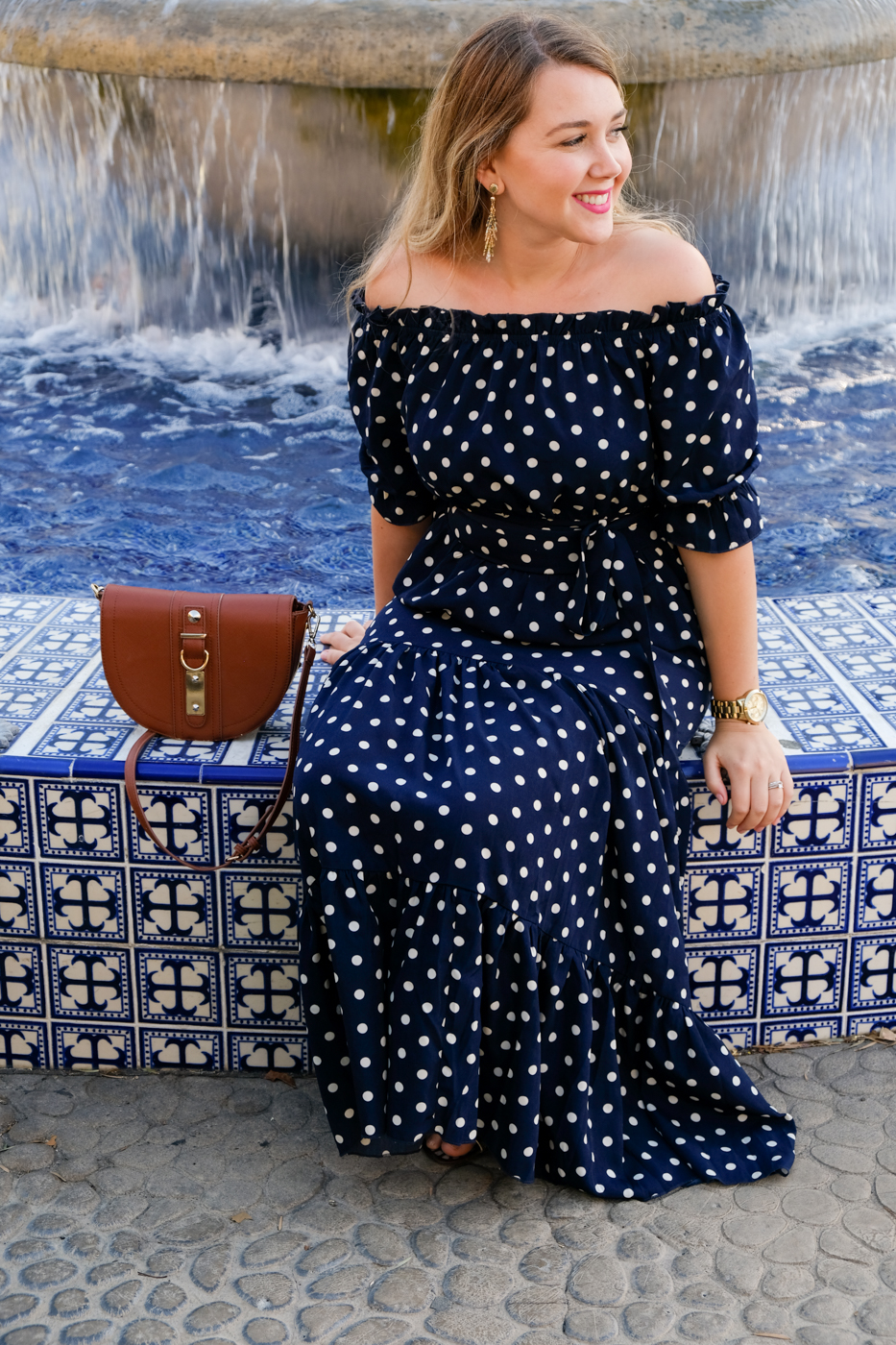 I was so excited when I saw this dress on SheIn's website. A beautiful maxi dress with one of the most classic patterns, off the shoulders and under $30? Had to have it! To keep up my provincial inspiration I paired the dress with a saddle bag and strapped sandals. My earrings are from Rocksbox, and don't forget to use my code: debodadahlxoxo for a free month of designer jewelry!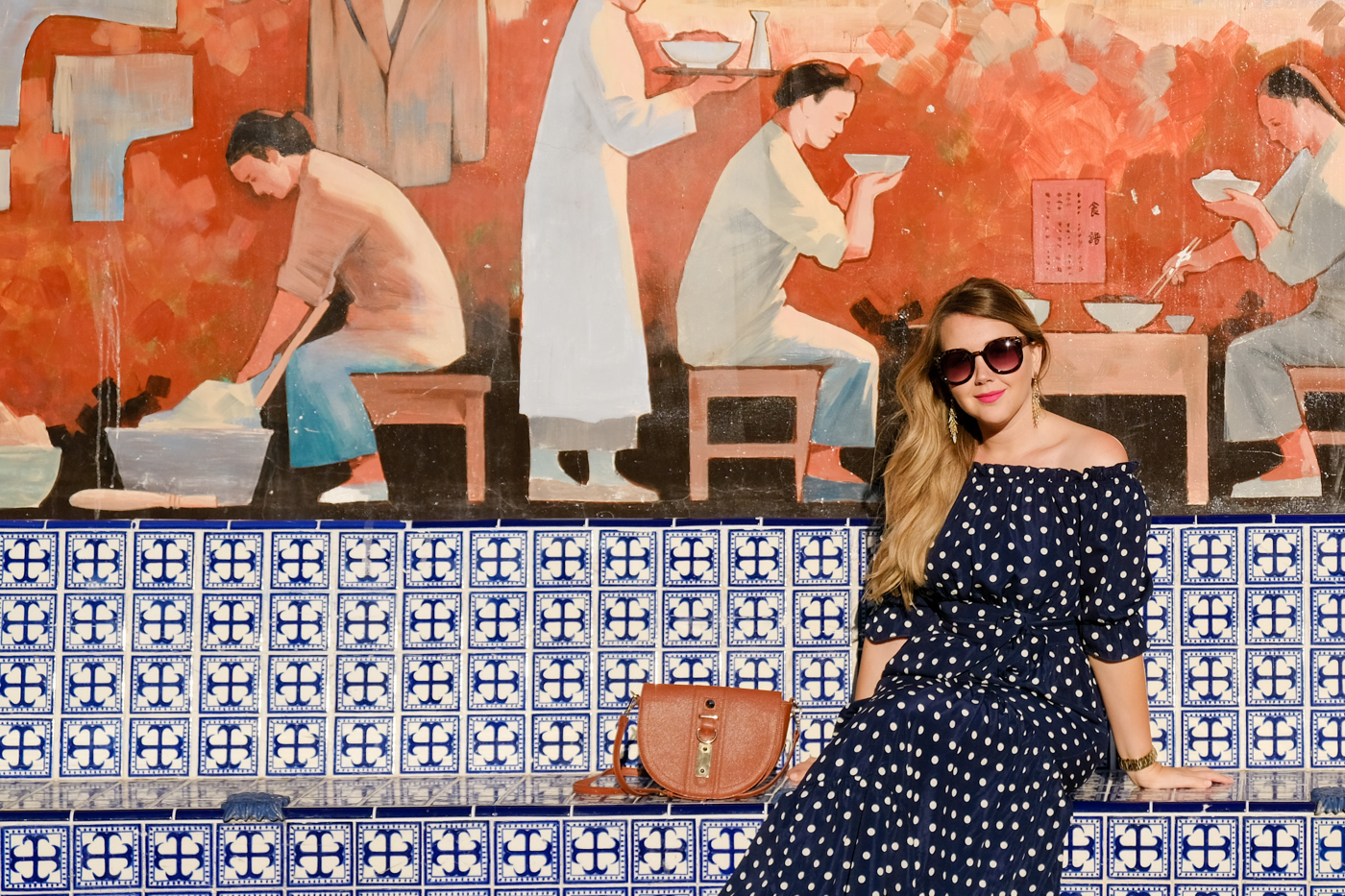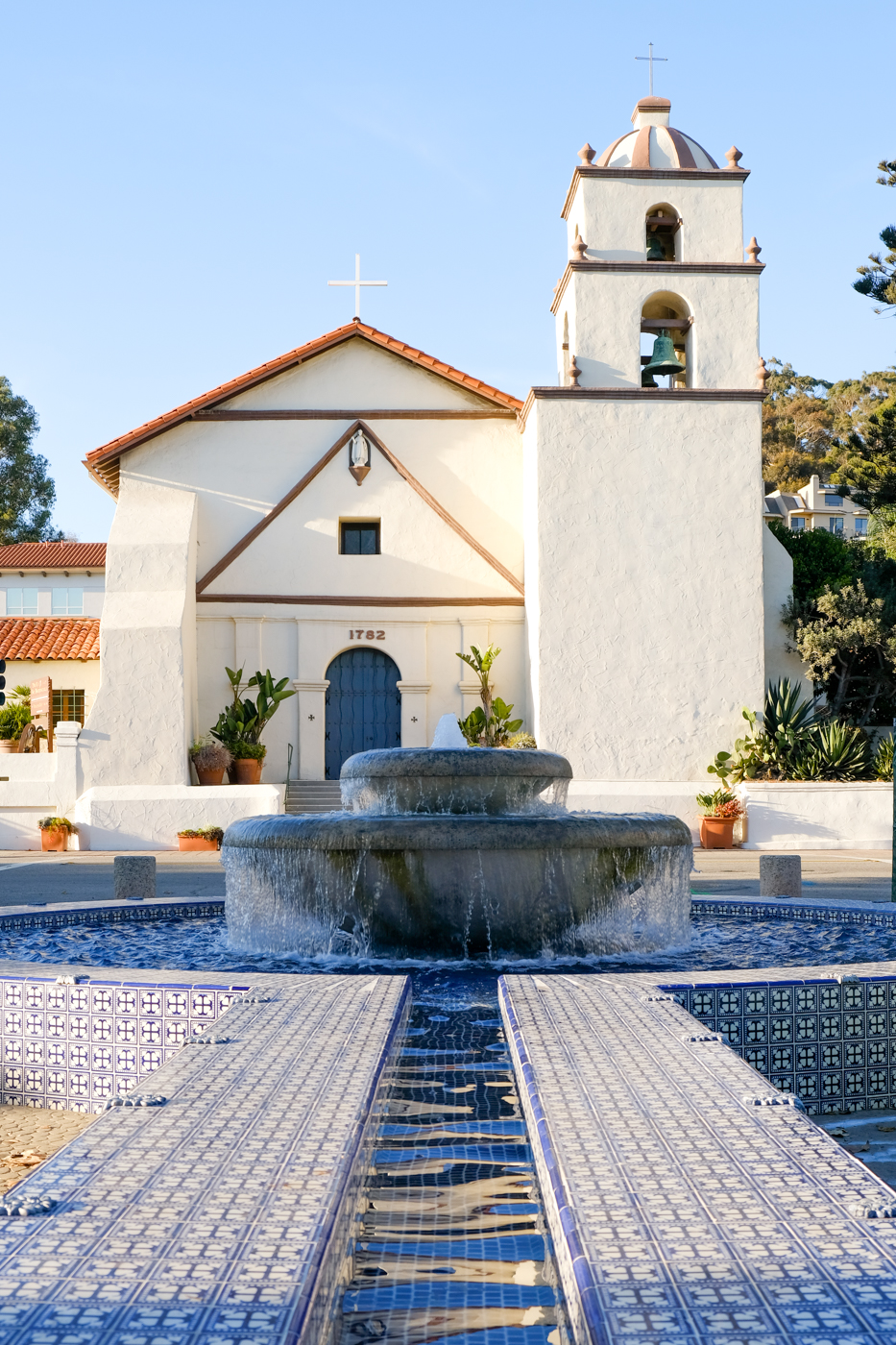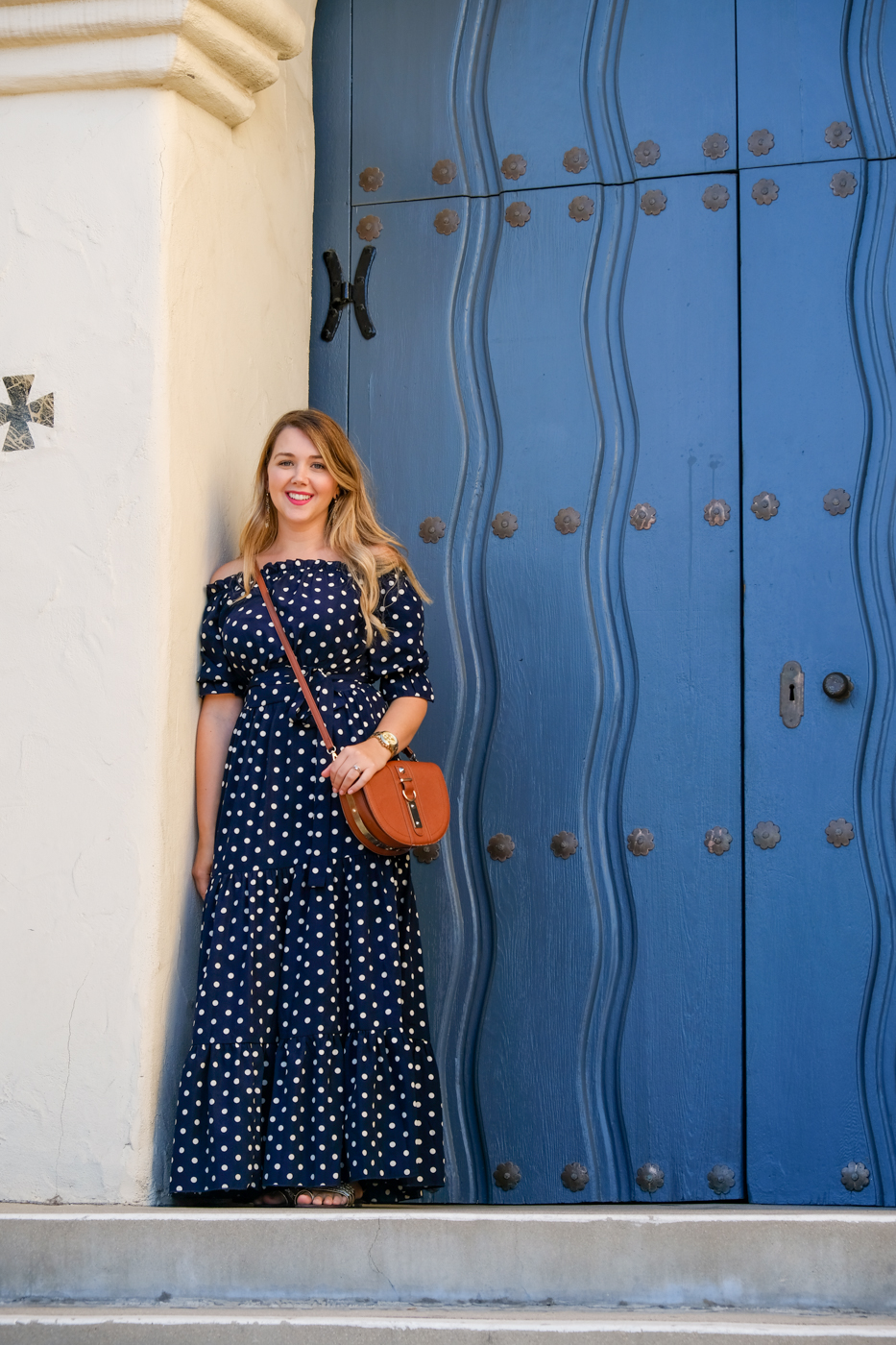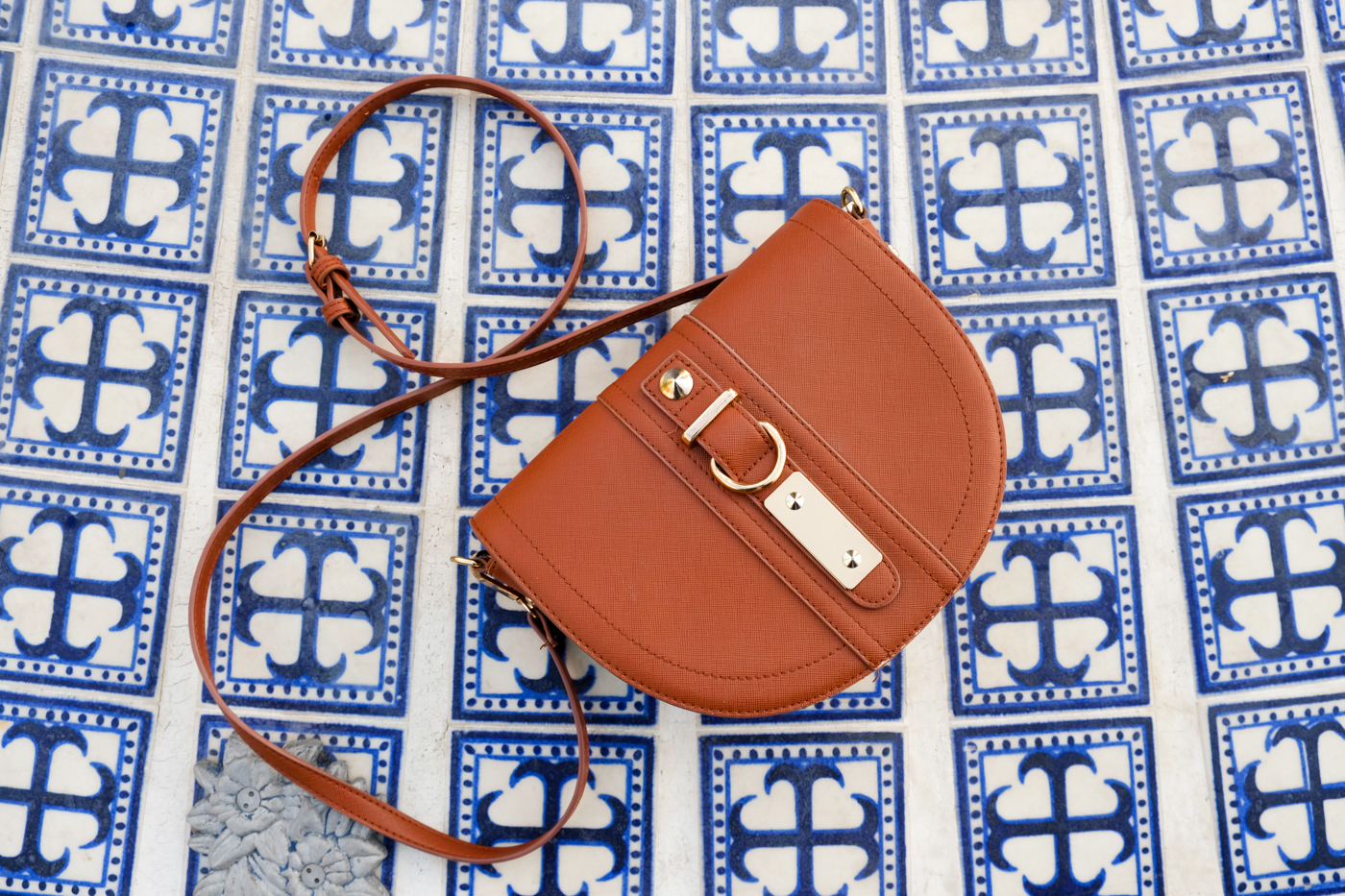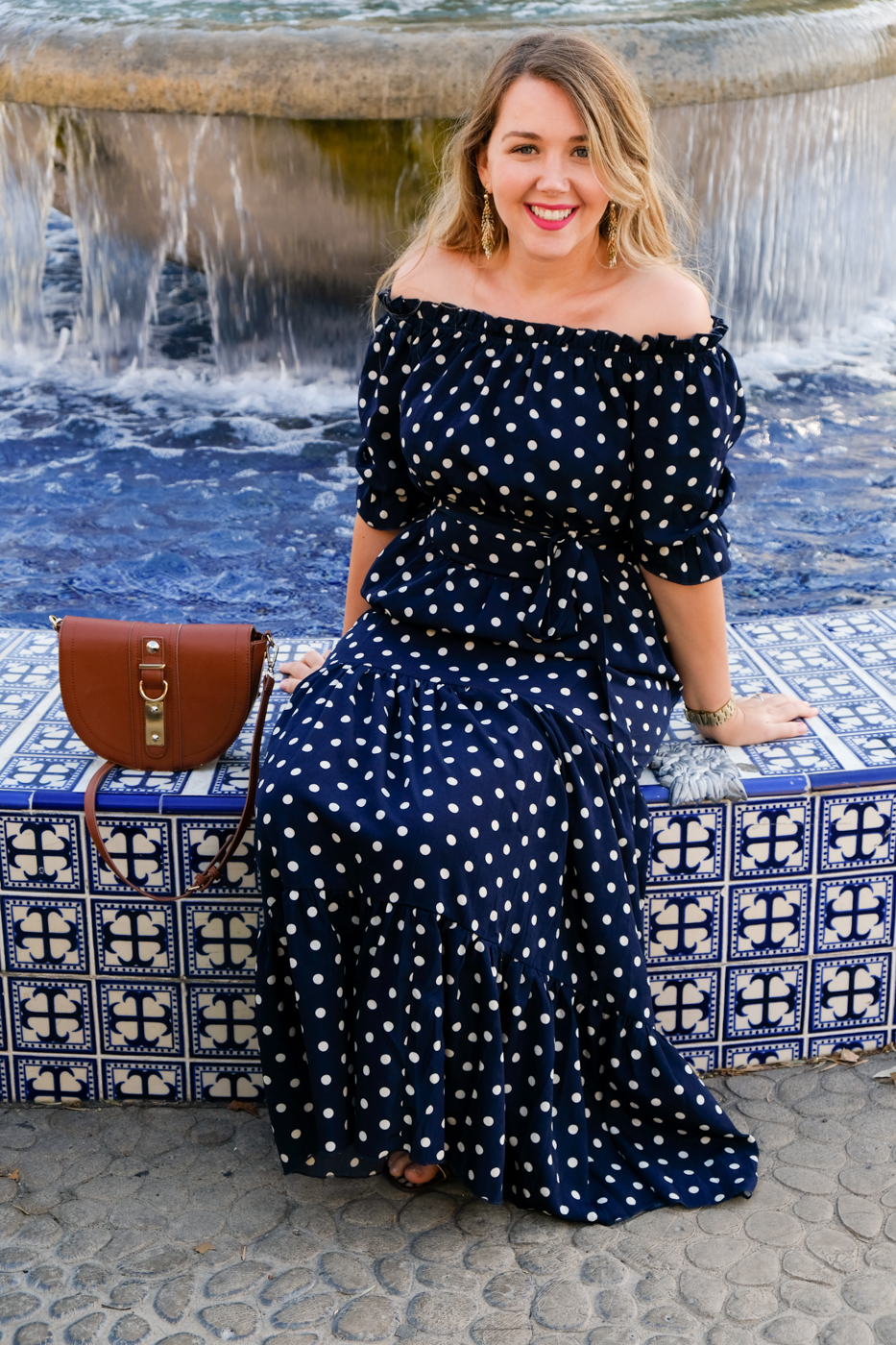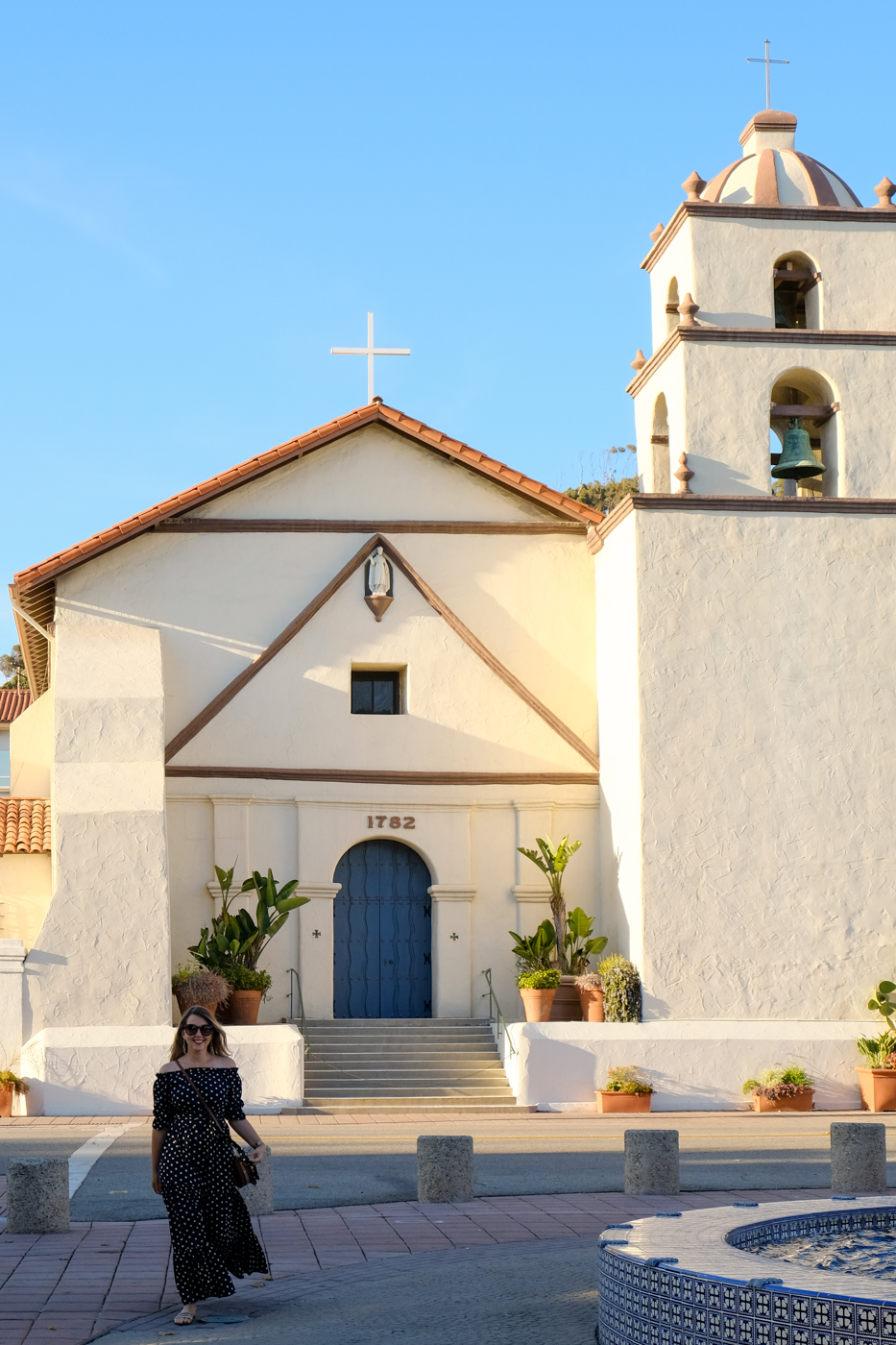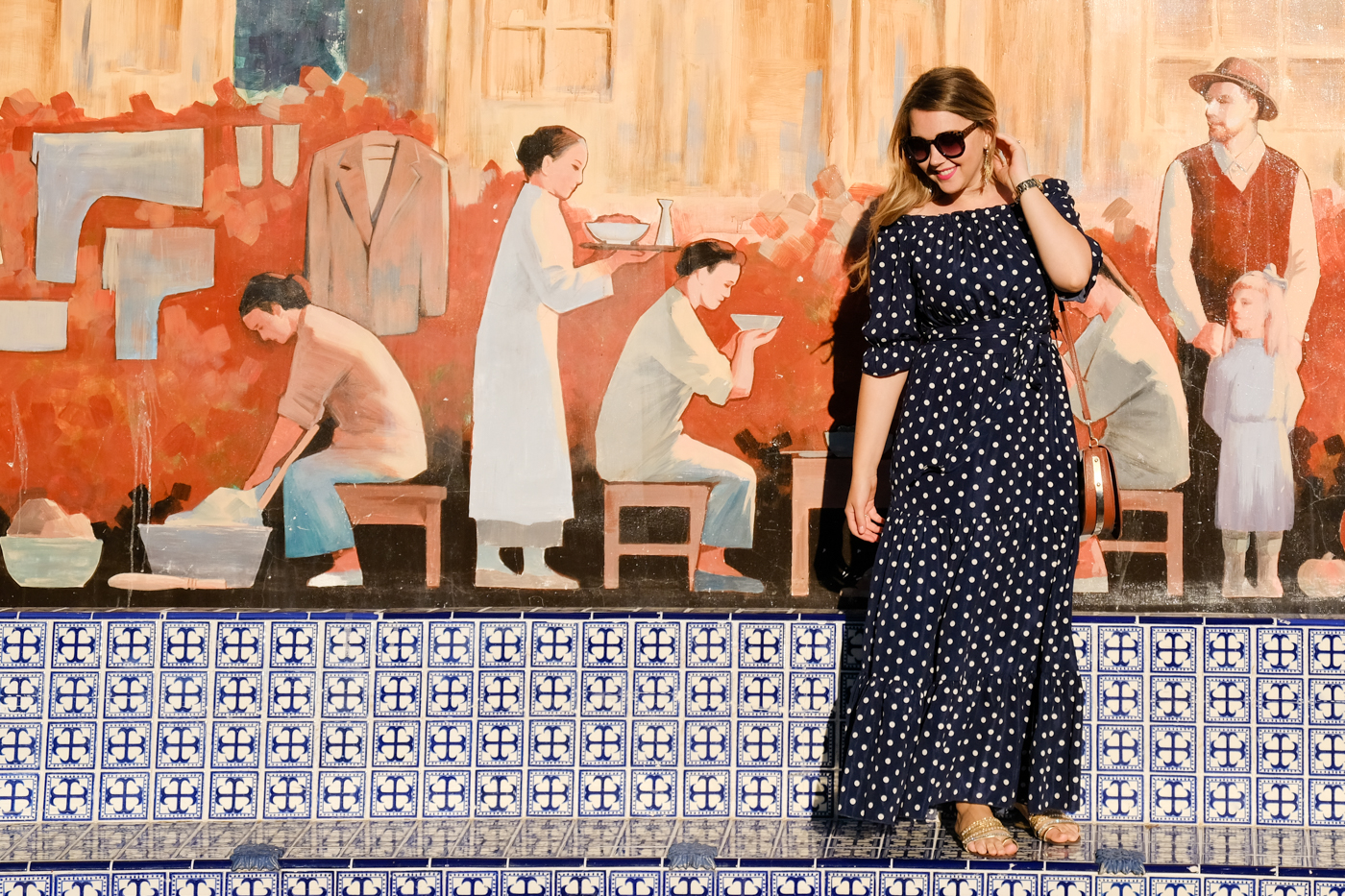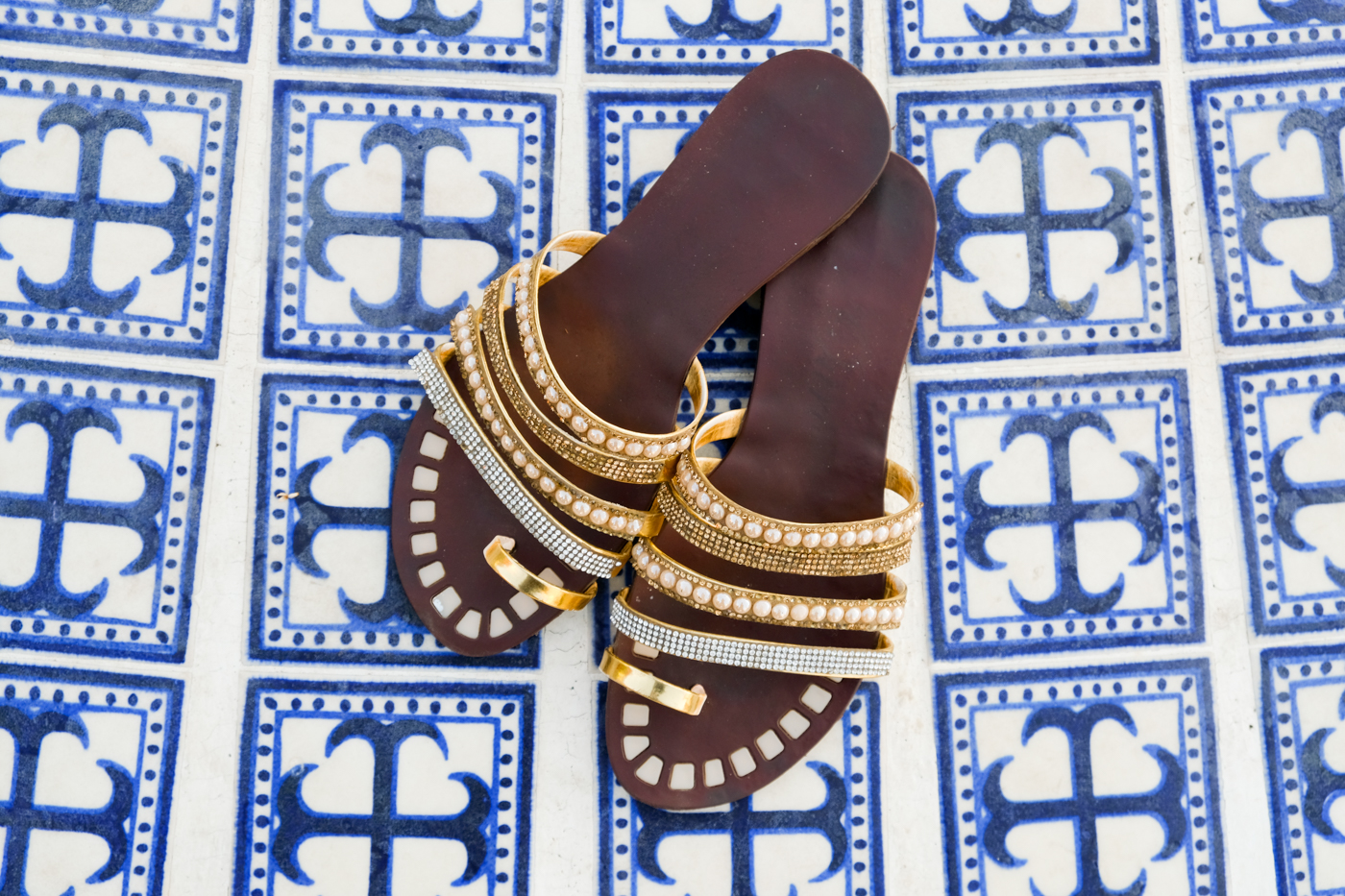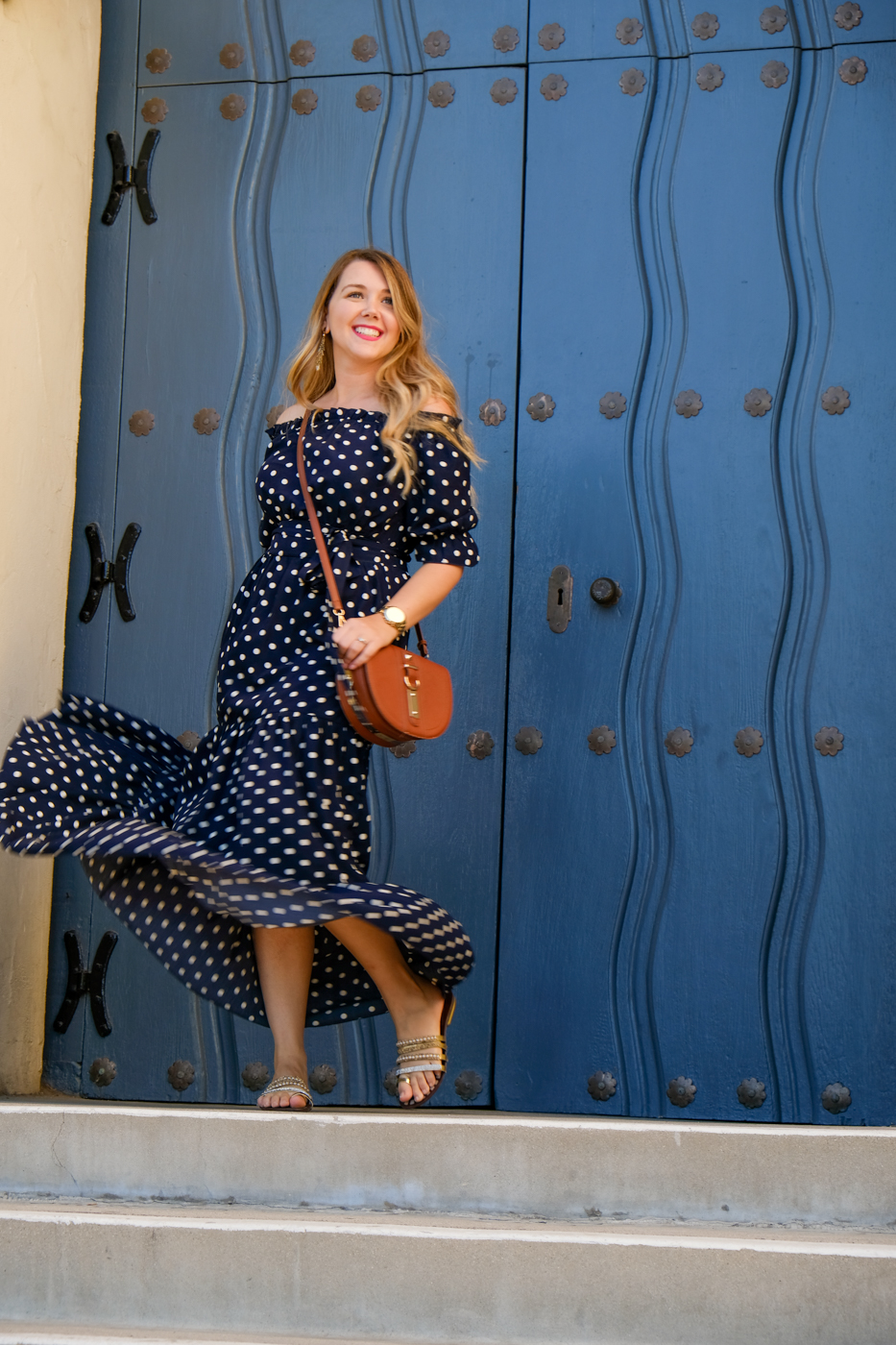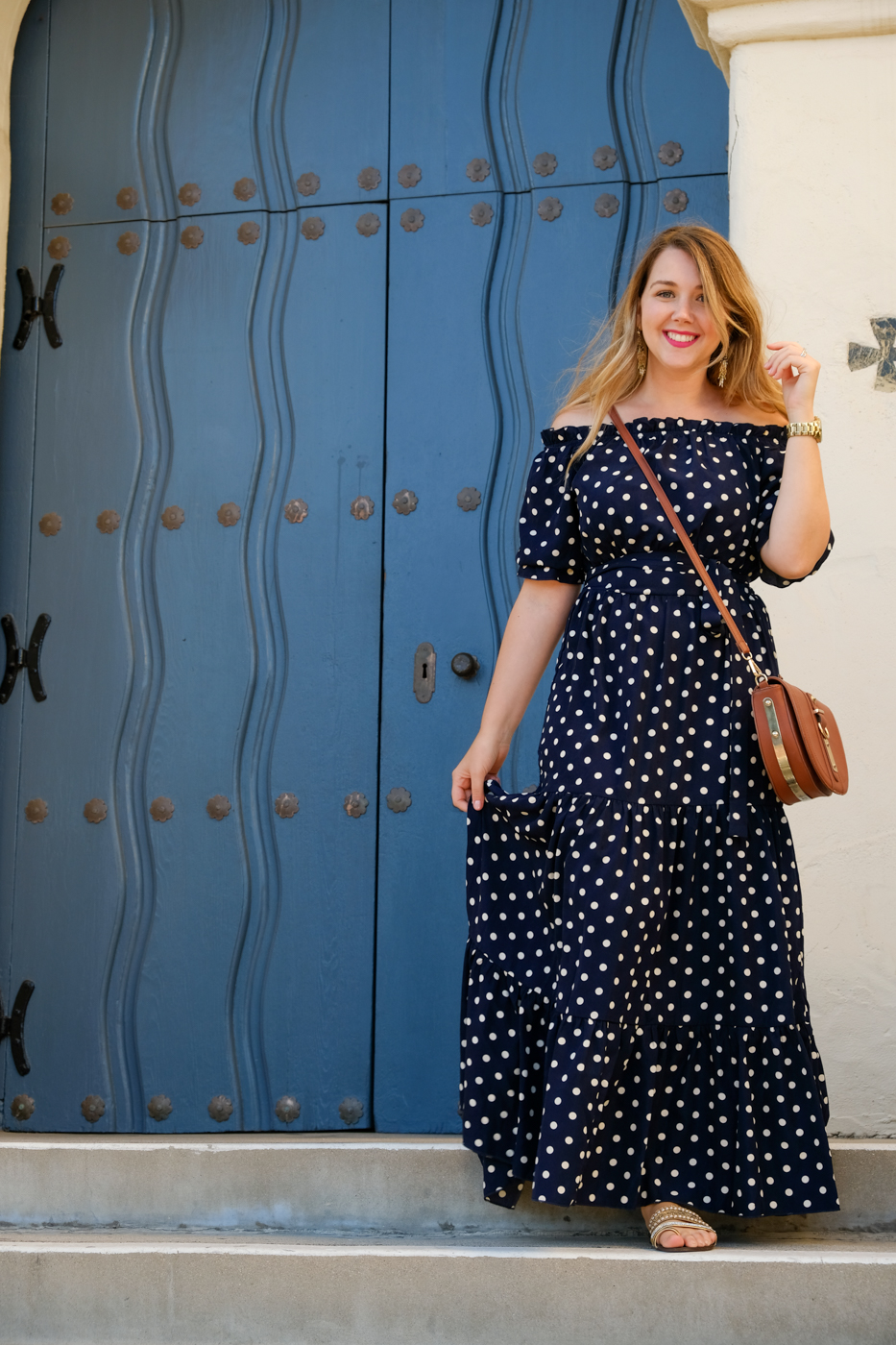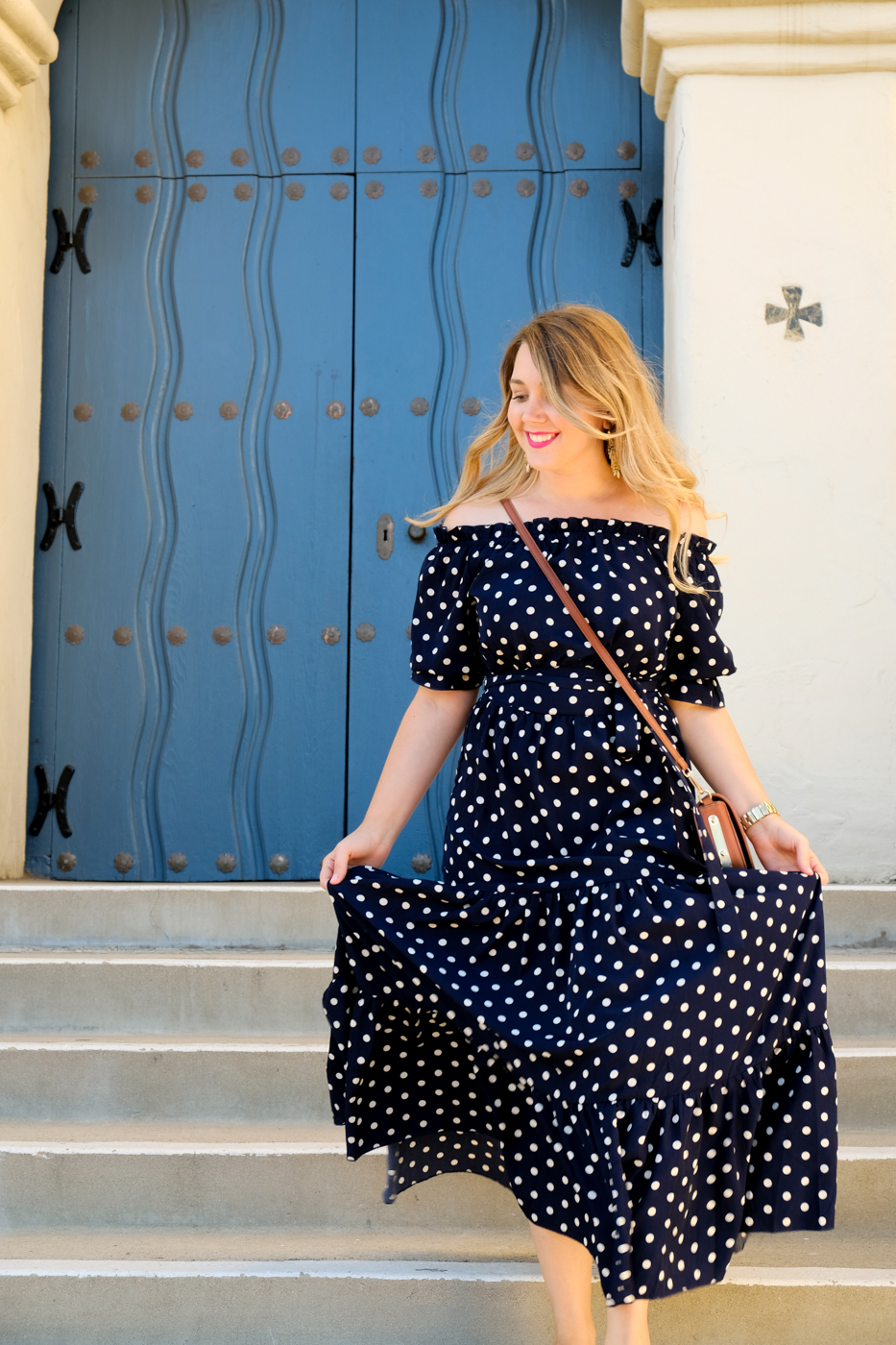 Now here are some great news for you! This weekend SheIn is celebrating 9 years, and they are offering BIG DISCOUNTS and FREE SHIPPING for three days! The celebration starts on October 15th, at 6:00pm and ends on October 18 at 6:00pm. So make sure to check out this dress and some other gorgeous pieces on their website.
---
SHOP THE POST

---
See you next time!
Love,