Outfit Details:
Blouse (MakemeChic) Denim (Levi's –Nordstrom, Renner) Bag (Aliexpress – Cult Gaia)
Shoes (AmiClubWear– Zattini) Earrings (Charming Charlie – Similar) Bowknot Ring (Soufeel)
Hello Everyone,
Two weeks ago I visited the Museum of Ice Cream in Los Angeles and I had a blast. What an incredible place. During my visit I shared videos and insights with you guys on my stories on Instagram, and I've also shared a few sneak peaks on my feed, @deboradahl. But now it is finally time to share everything you need to know about the Museum of Ice Cream.
What is the Museum of Ice Cream?
Part Ice Cream/Candy shop, part art gallery, the Ice Cream Museum is where your childhood dreams come true! A fun place to visit if you love treats, cool vibes, art, and lots of pink.
Los Angeles Location: 2018 E 7th Pl. Los Angeles, CA 90021 – Downtown
The location is hidden in between a little alley on 7th street! Valet, lots, and street parking is available near the museum. There are also many coffee shops nearby. We visited Stump Town while waiting for our turn to get in.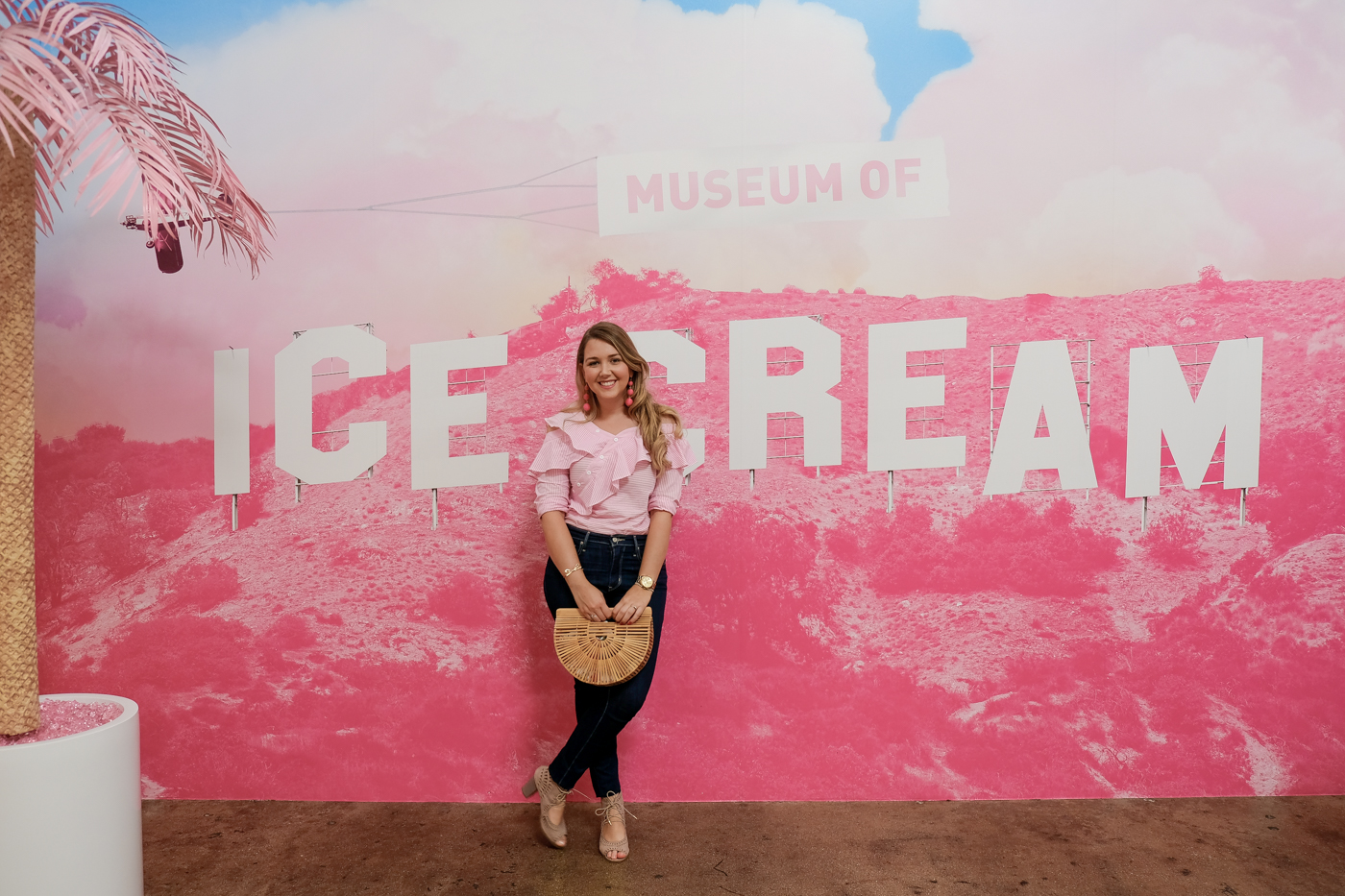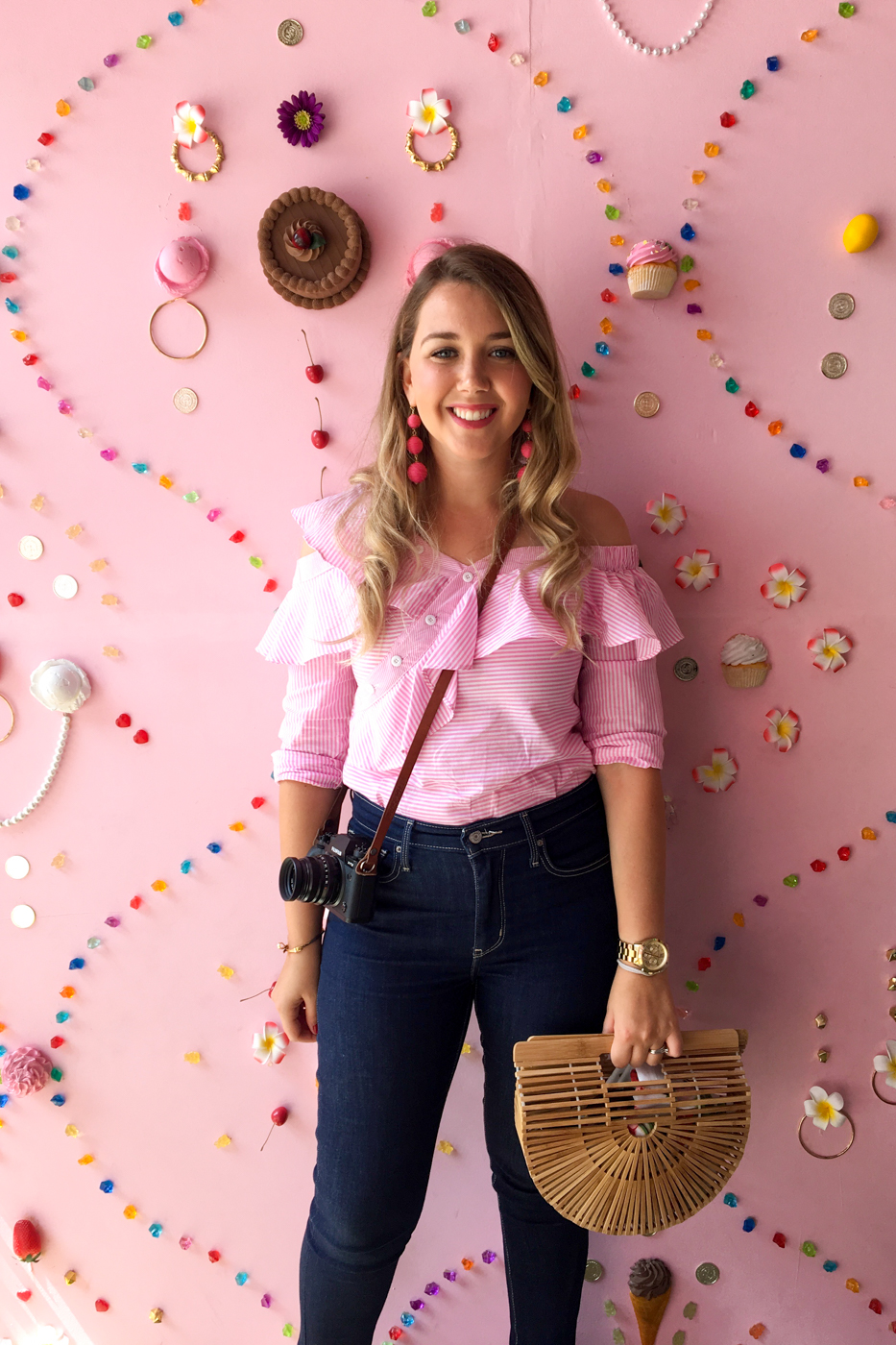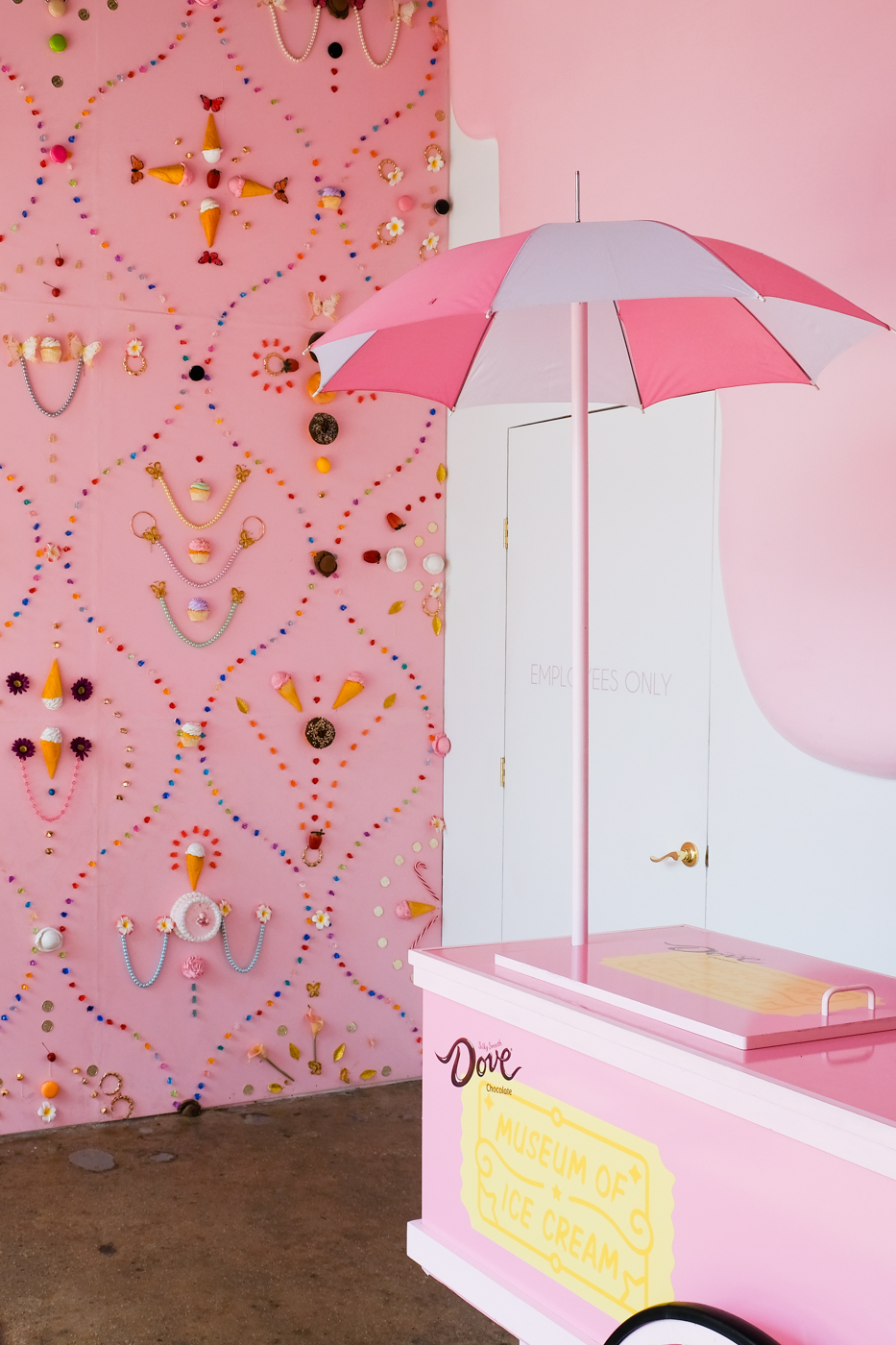 10 Things you need to know:
The Museum of Ice Cream was created by a 25 year old woman who was looking for something new and different for this new generation. She chose Ice Cream as the main "ingredient" because the treat always makes her feel happy! She designed every room in the museum and used her childhood dreams as a source of inspiration, like swimming in a pool of sprinkles.
The museum is so successful that tickets are only sold online and the wait can take months. To get tickets you have to sign up at museumoficecream.com. You will get an email when tickets are available to purchase. Once the dates are open, make sure to click the link right away, and wait in "line" for the opportunity to purchase. It took me between 2 to 3 weeks to get the email to buy tickets, then we had to wait another 2 months to find a date that matched our availability. The whole process took almost 3 months.
The Museum has three locations. The New York location is currently closed. A brand new museum just opened in San Francisco, CA. The Los Angeles location was supposed to close in October, but it is still open and we hope it will continue to be!
Tickets are $29 and you need to scan your mobile ticket at the door. It is important to arrive 20 min prior to the set time, so you can wait in line and clear the ticket and get in. If you're late you will lose your turn. They release a group of about 10 people at a time, every 10 or 15 min.
All the Museum employees are friendly and fun to interact with.
This is a walking museum, so you leave from a different area than where you enter. Once you leave one of the rooms you can't come back. We made sure to stay in each room til we had all the fun and pictures we wanted. We stayed there for almost 3 hours.
You will feel like a child again. The place is so ludic that it is impossible not to enjoy yourself and the playfulness around. Every room takes you back to a childhood dream, where popsicles are bigger than you, donuts cover the walls, bananas hang from the ceiling, and of course, you can swim at a pool of sprinkles. (The pool of sprinkles is the only time managed activity, you can only be there for a couple minutes)
Almost every room offers you a treat. Chocolate, ice cream, gummy bears, licorice…
As of now, they still don't offer any dairy free ice cream options.
The museum is very interactive and offers more than just a place for pictures. This a great place for families with children and adults trying to escape a busy life. Make sure to play some ping-pong and swing with the bananas or on a Neapolitan ice cream bar.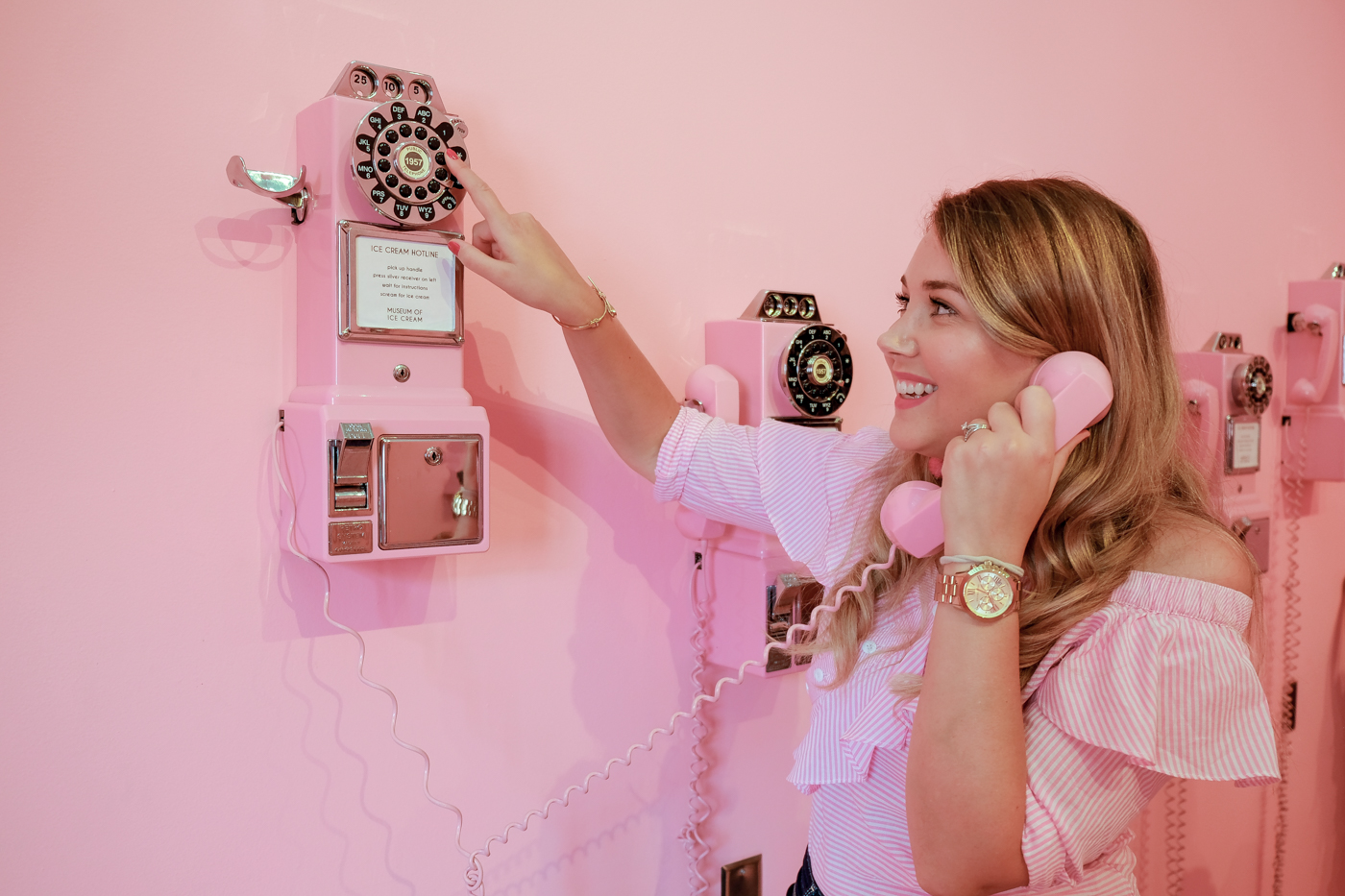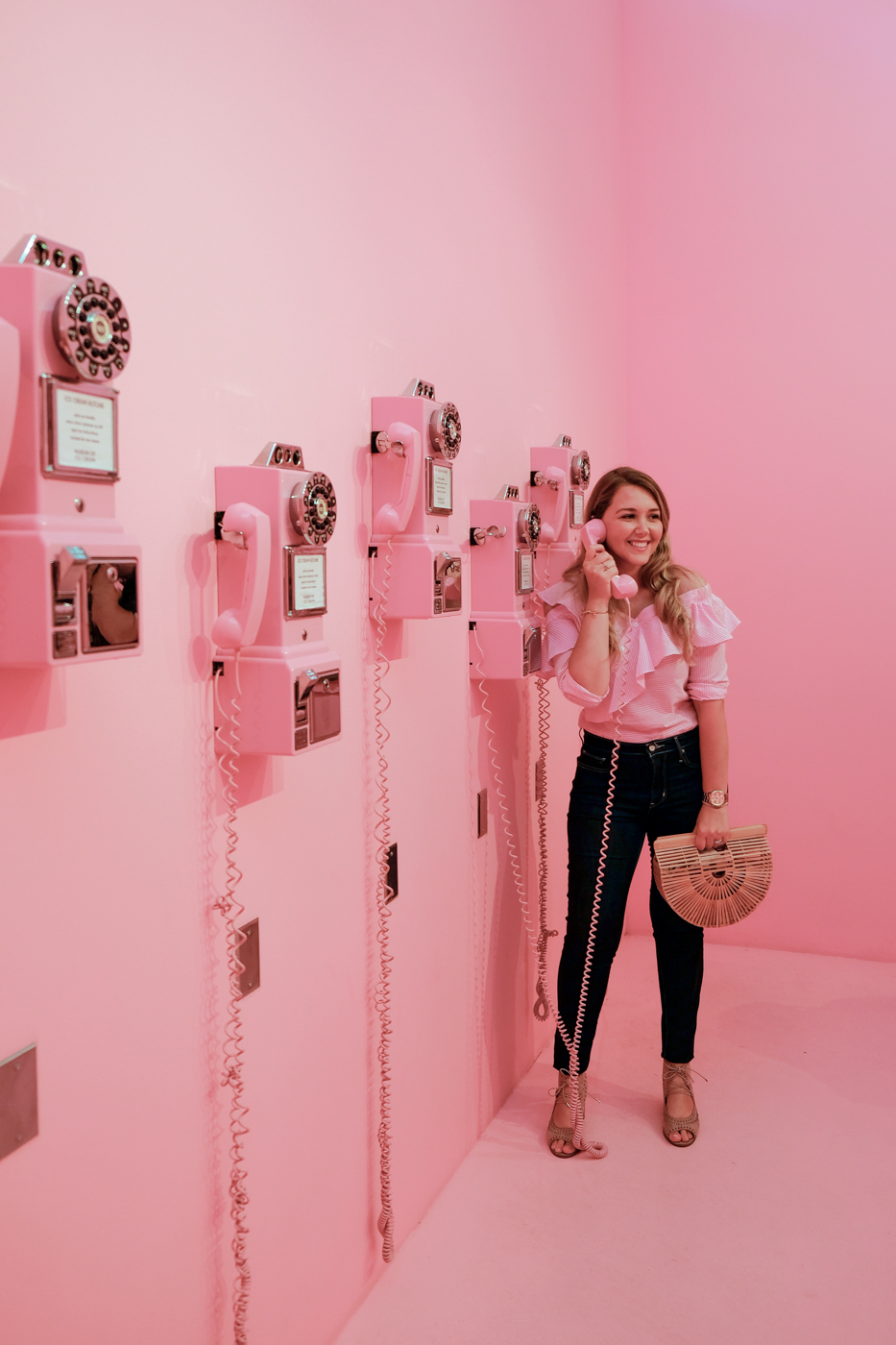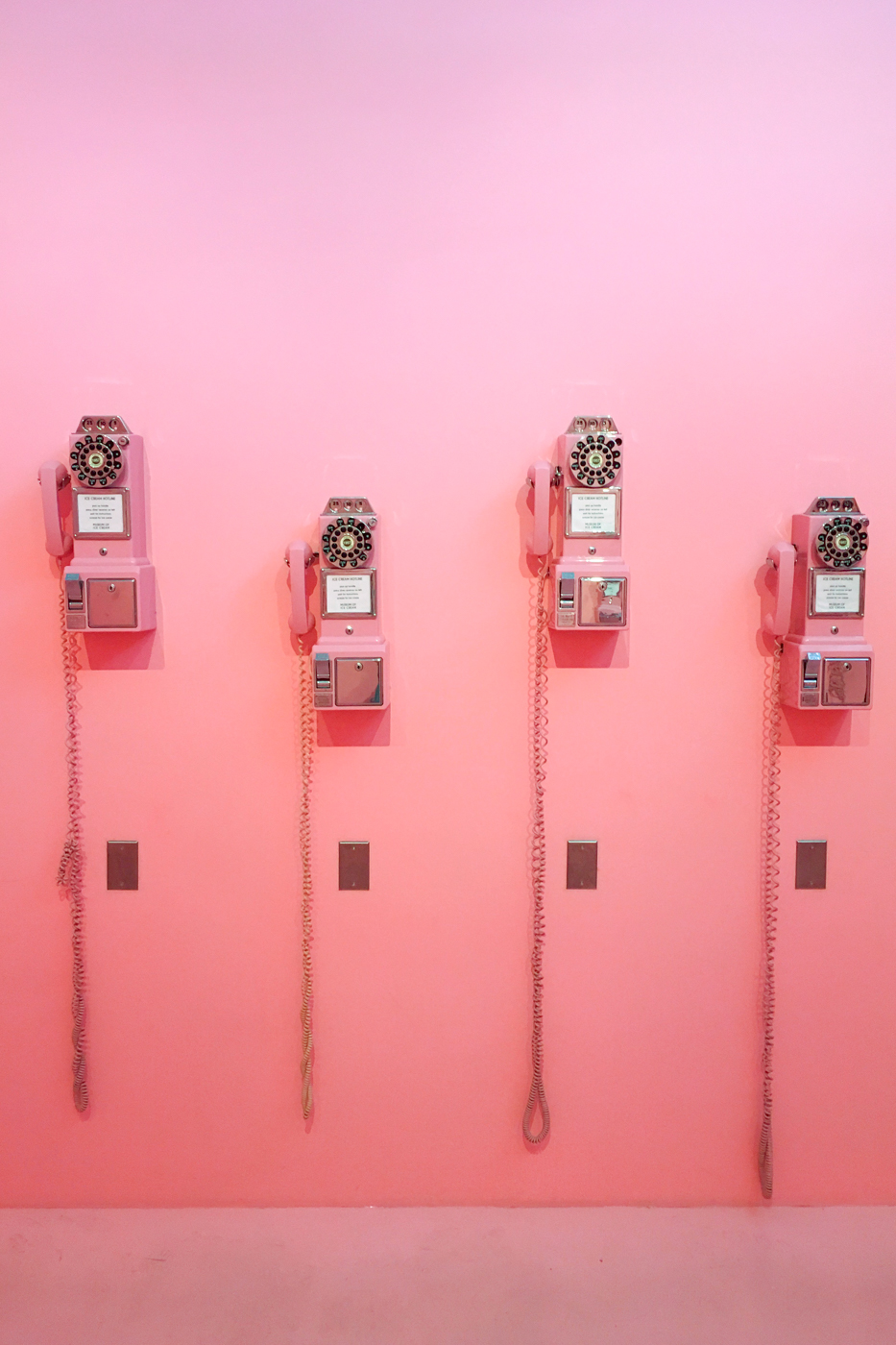 To visit the museum I choose this pink asymmetric blouse from Makemechic.com. I love how the blouse matched the place. Stripped blouses continue to trend in 2017, and don't always have to be blue or symmetric. We have seen so many different styles with ruffles, bowls, and flare sleeves and now it's time show some asymmetry.  I love how different it is.
I pair the blouse with dark denims and nude heels to lengthen my silhouette. I chose this beautiful suede pair from AmiClubWear who always partners with me for shoes. I love every shoe they send me and this is my current favorite. My bag is from Aliexpress and it's sold out, but it is inspired in this summer it bag, the ark bag from Cult Gaia.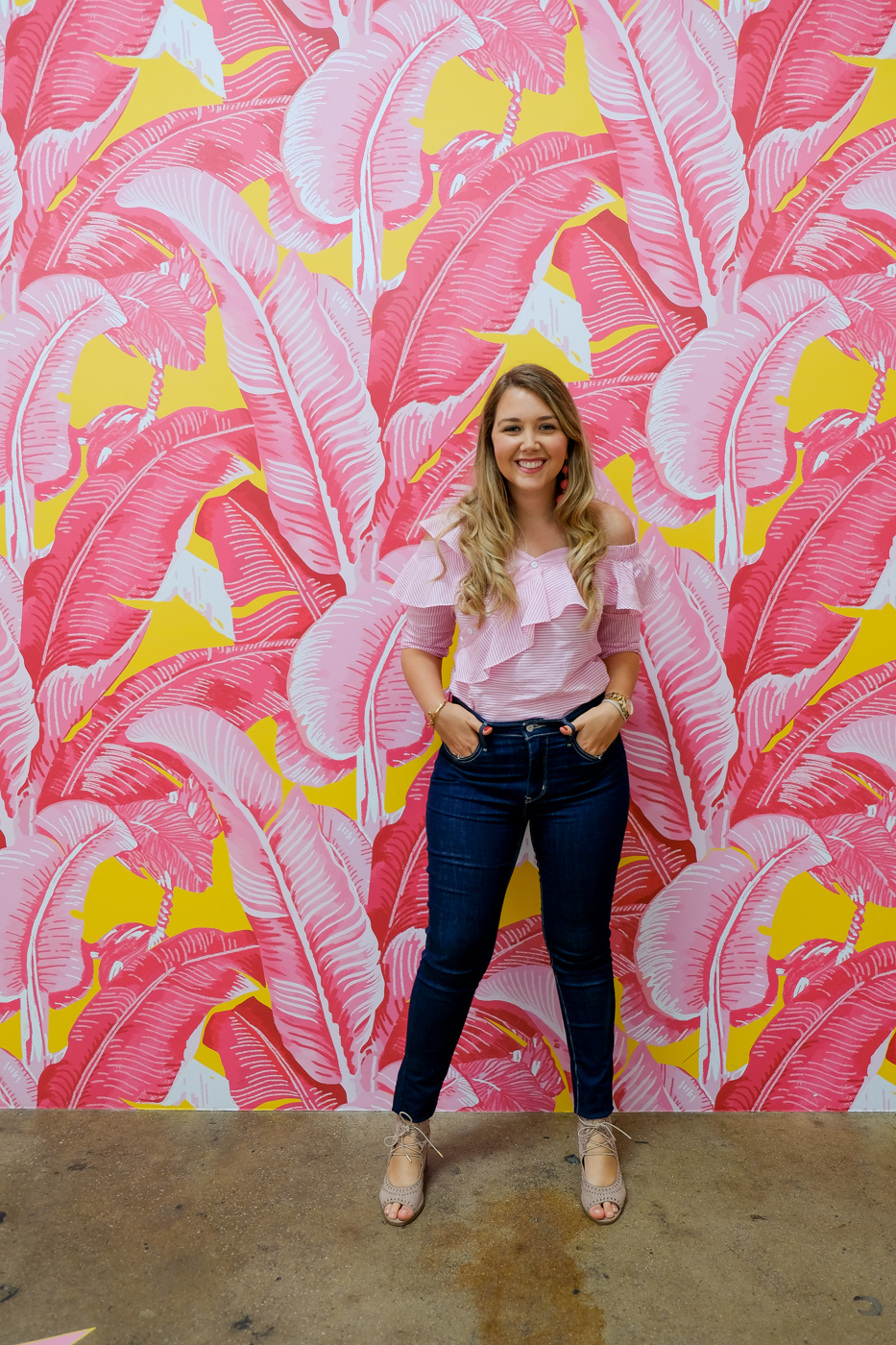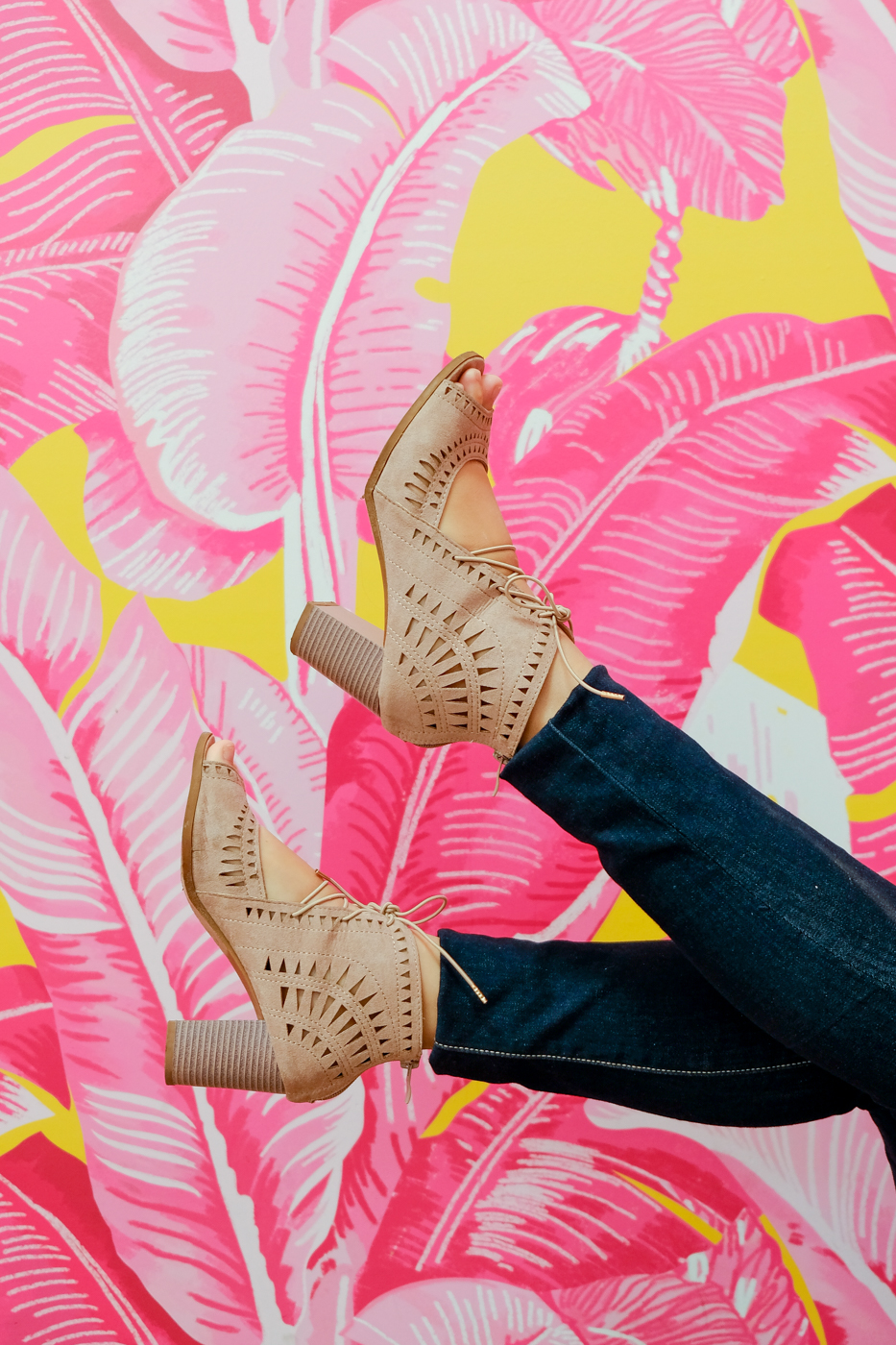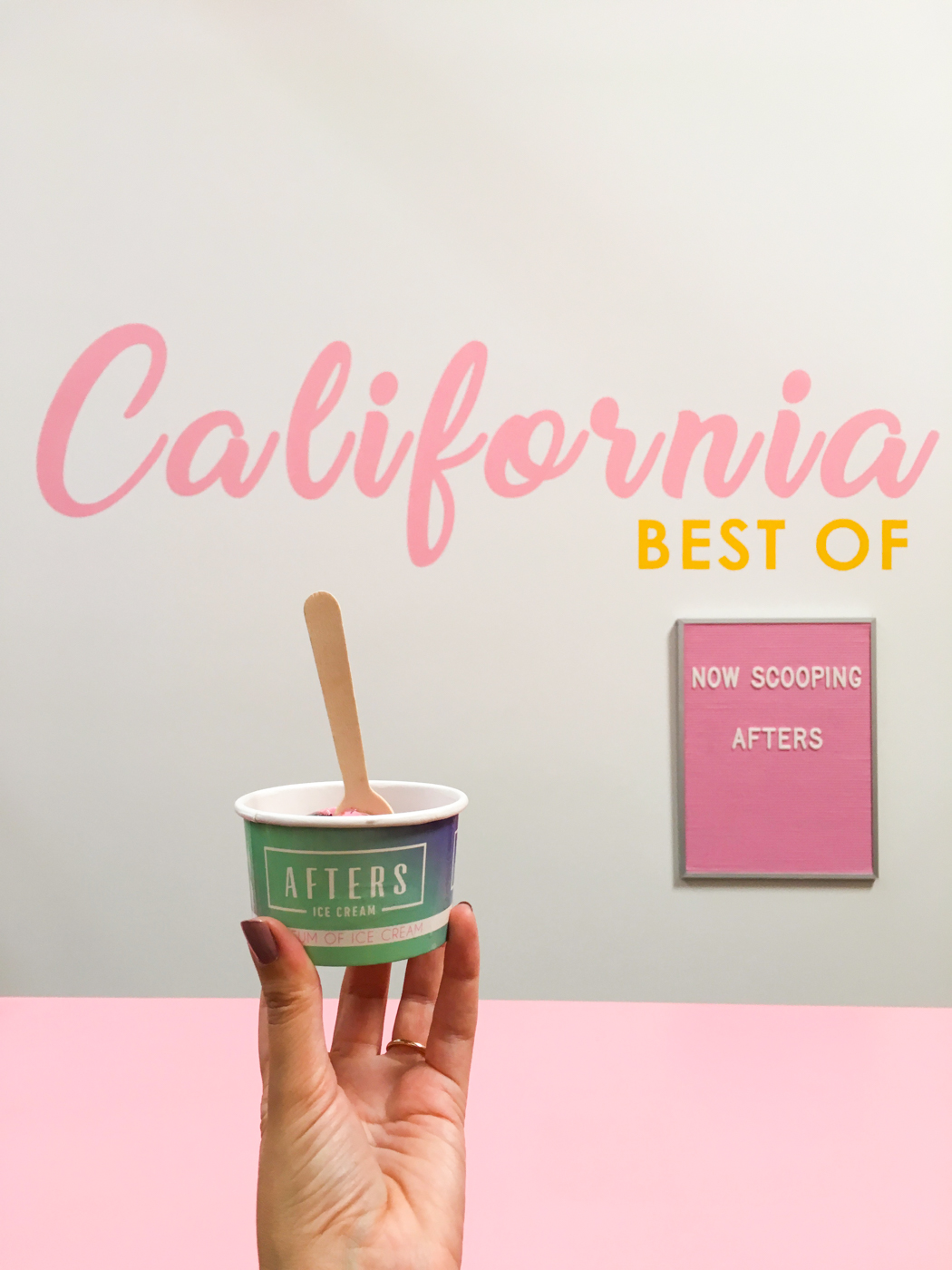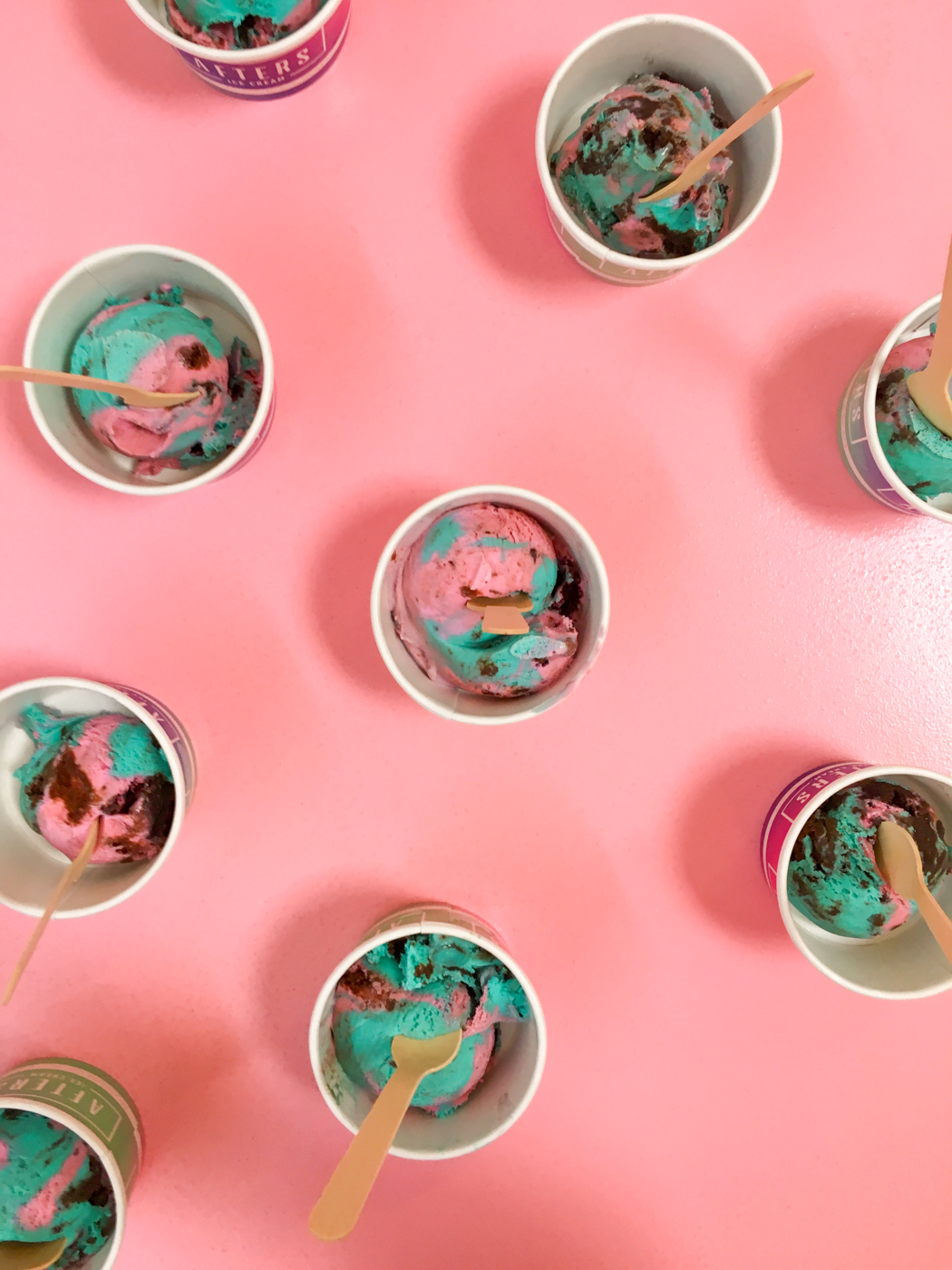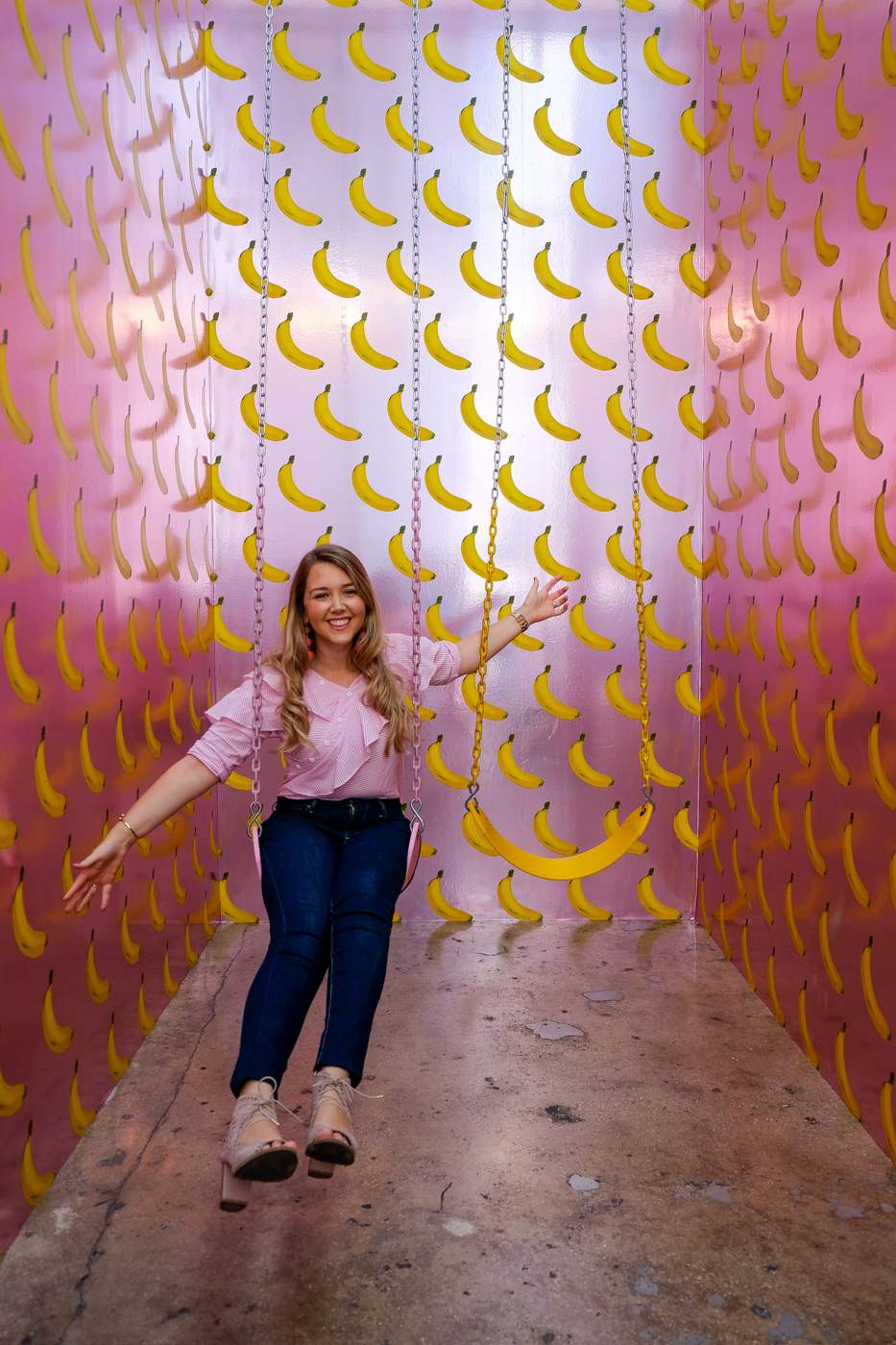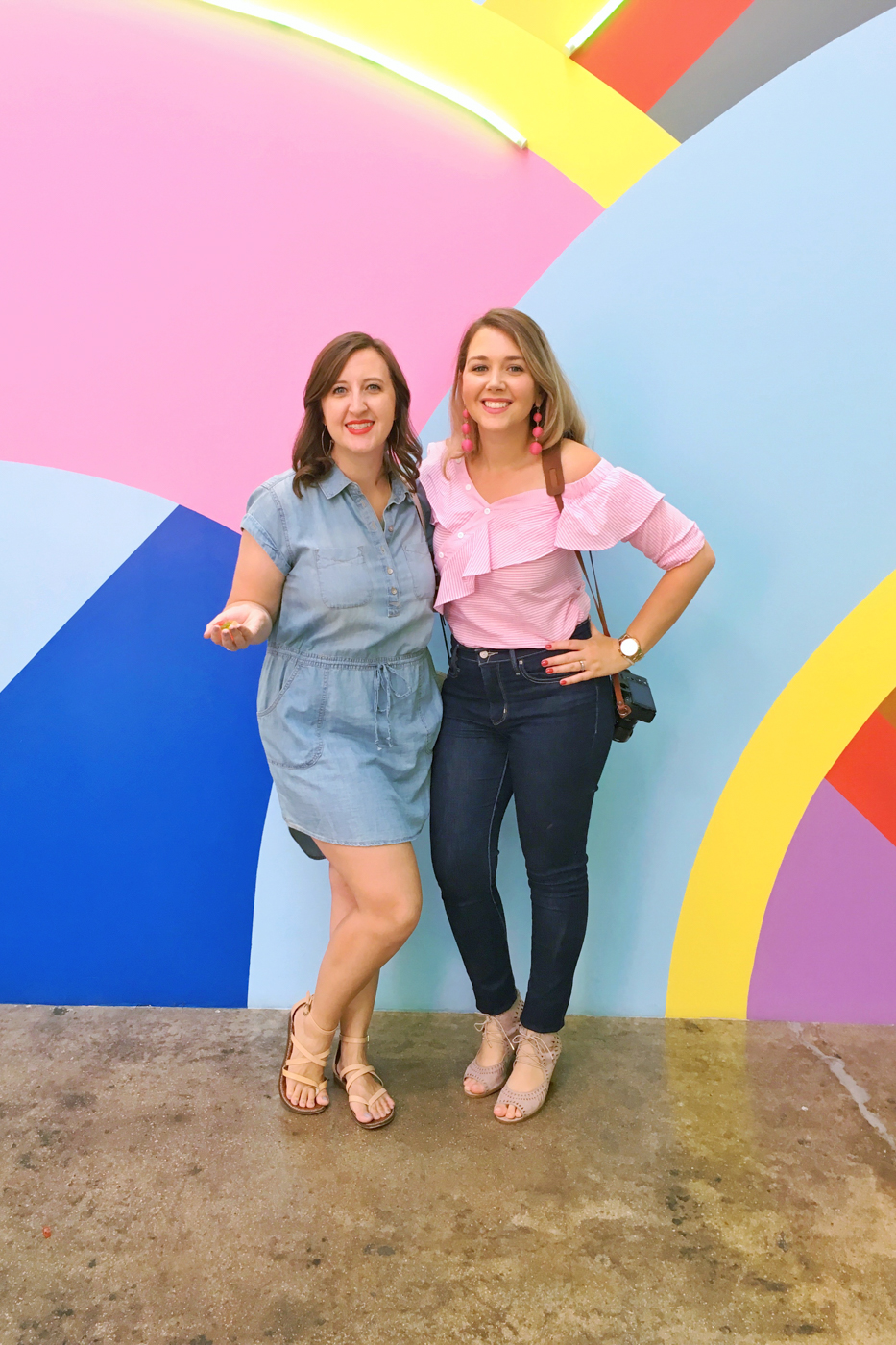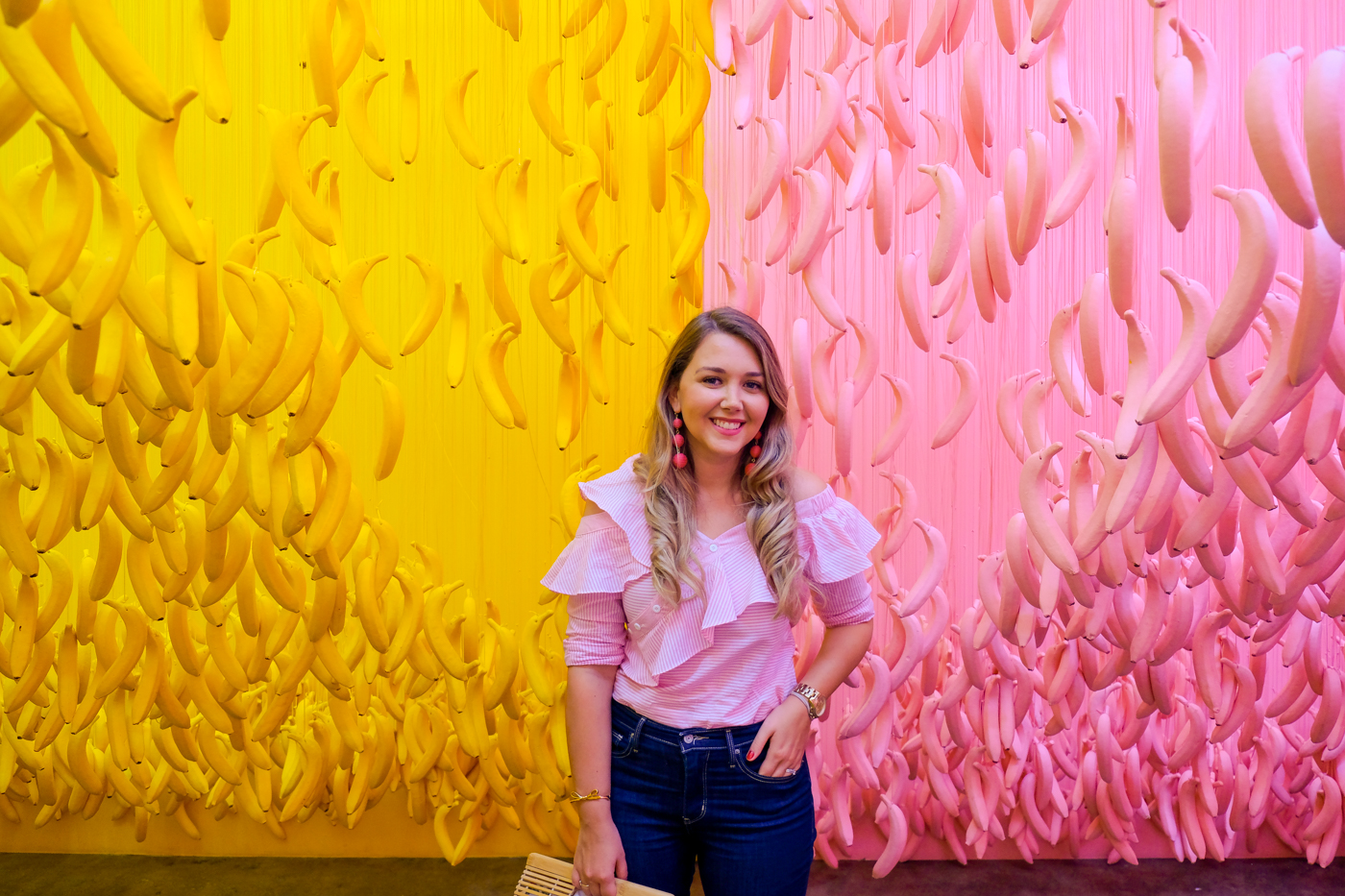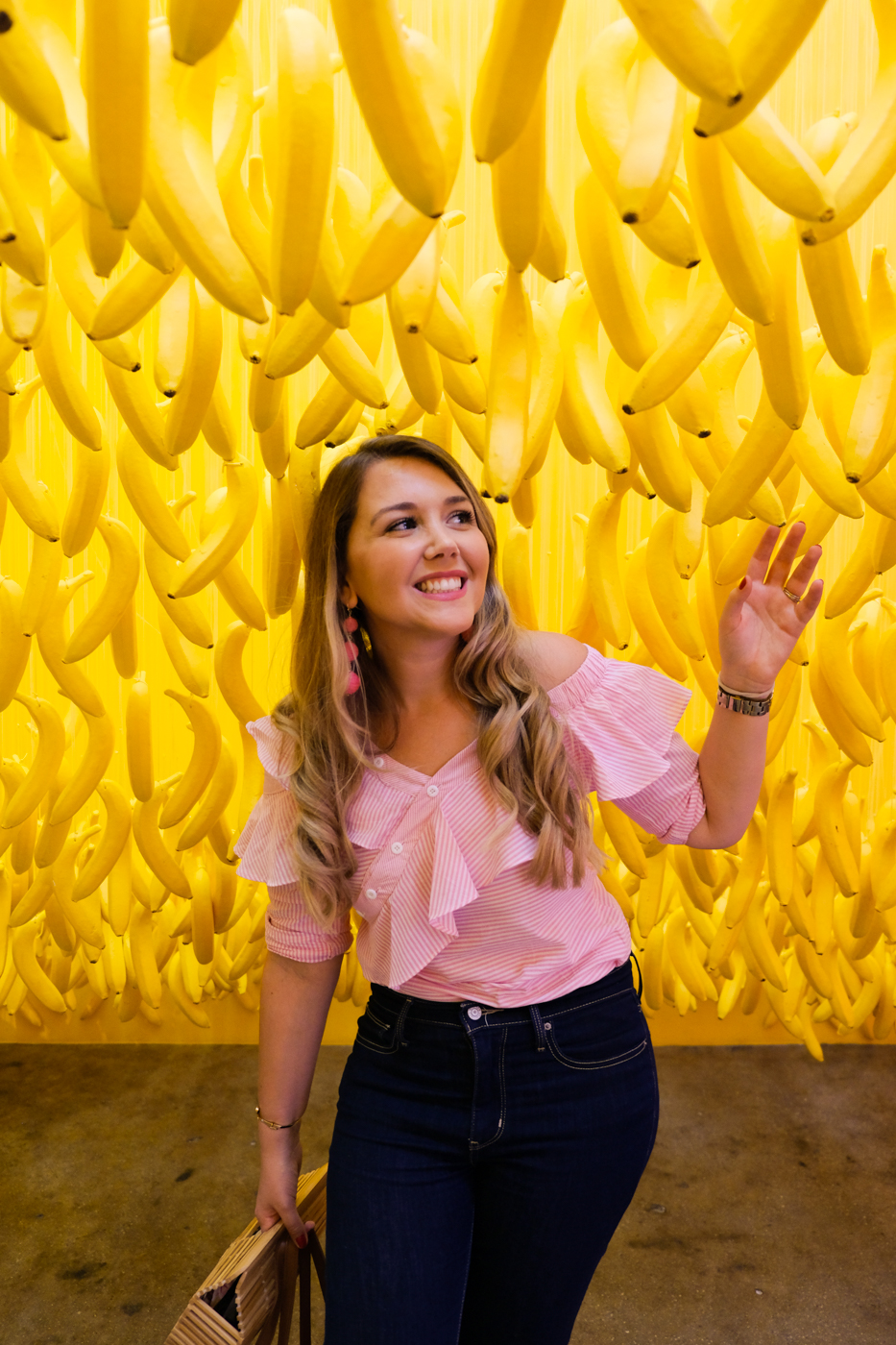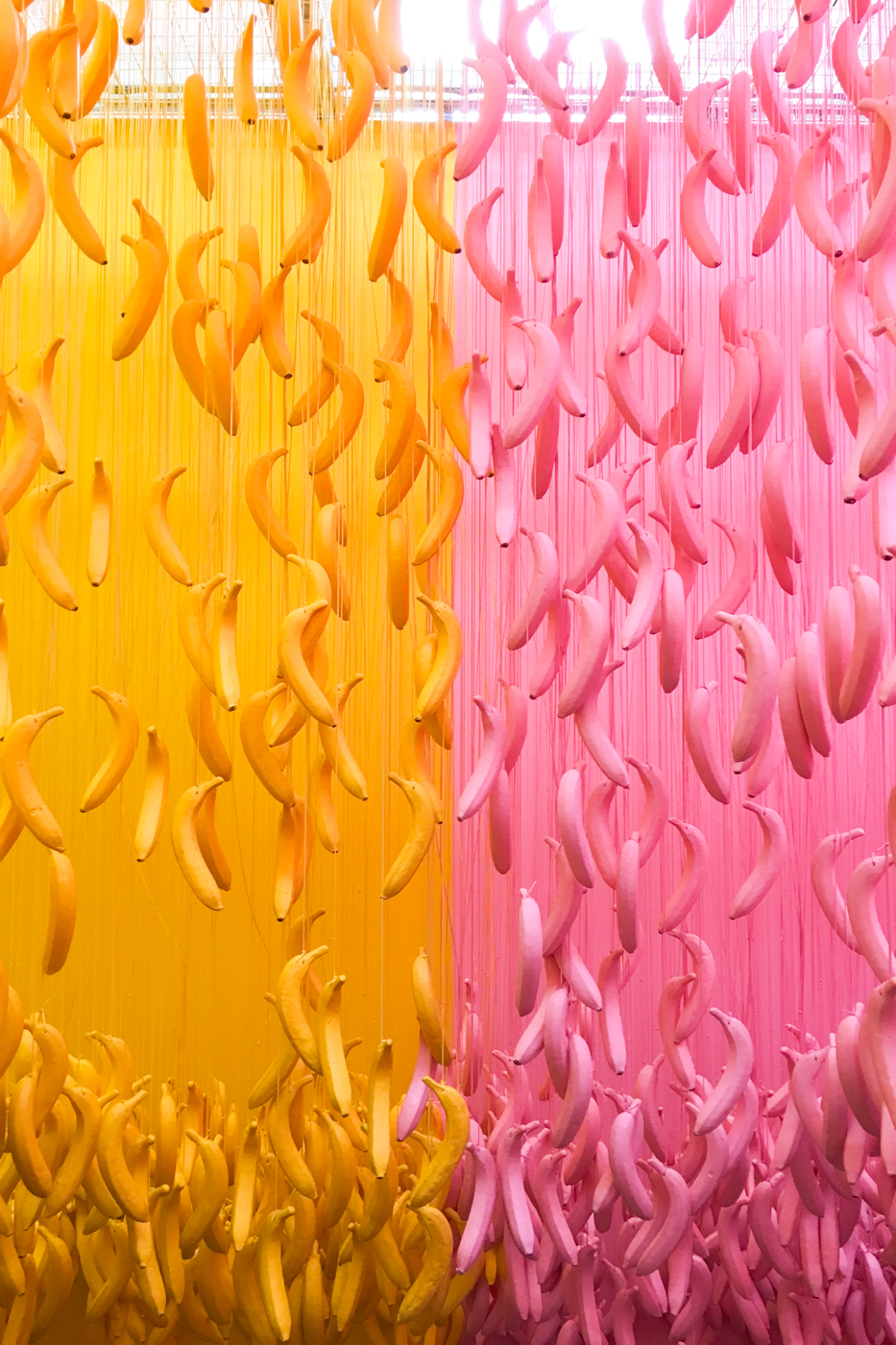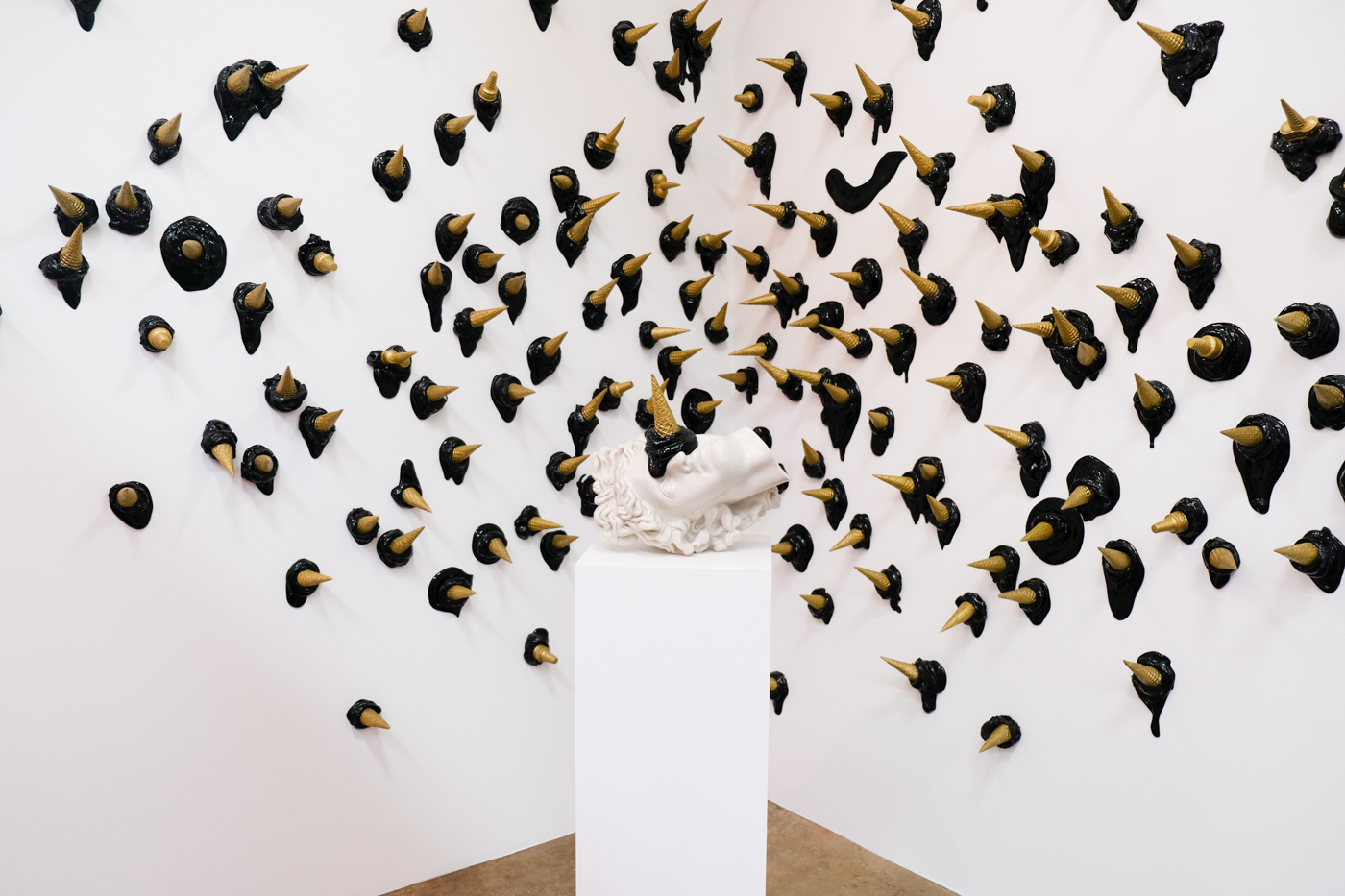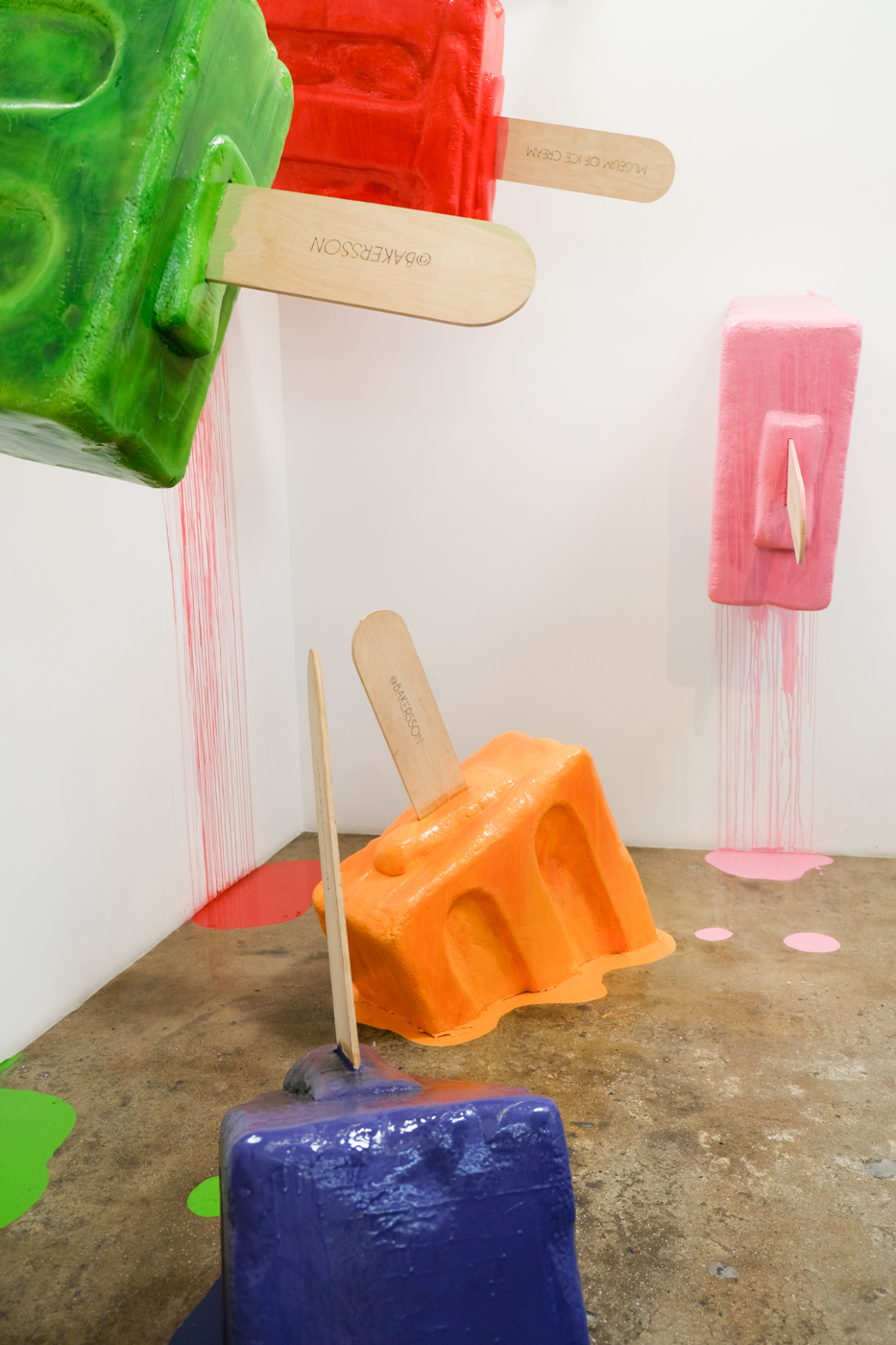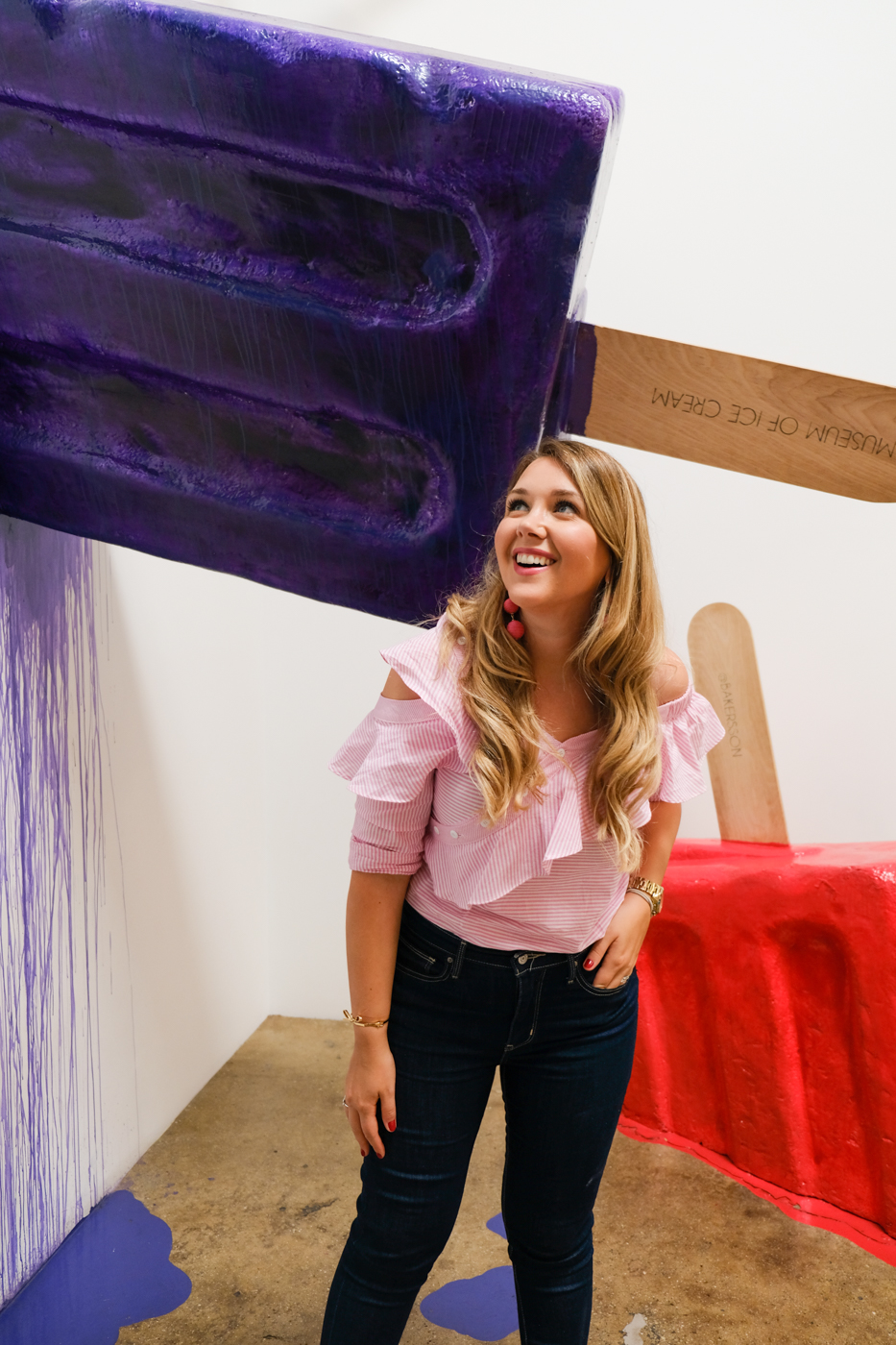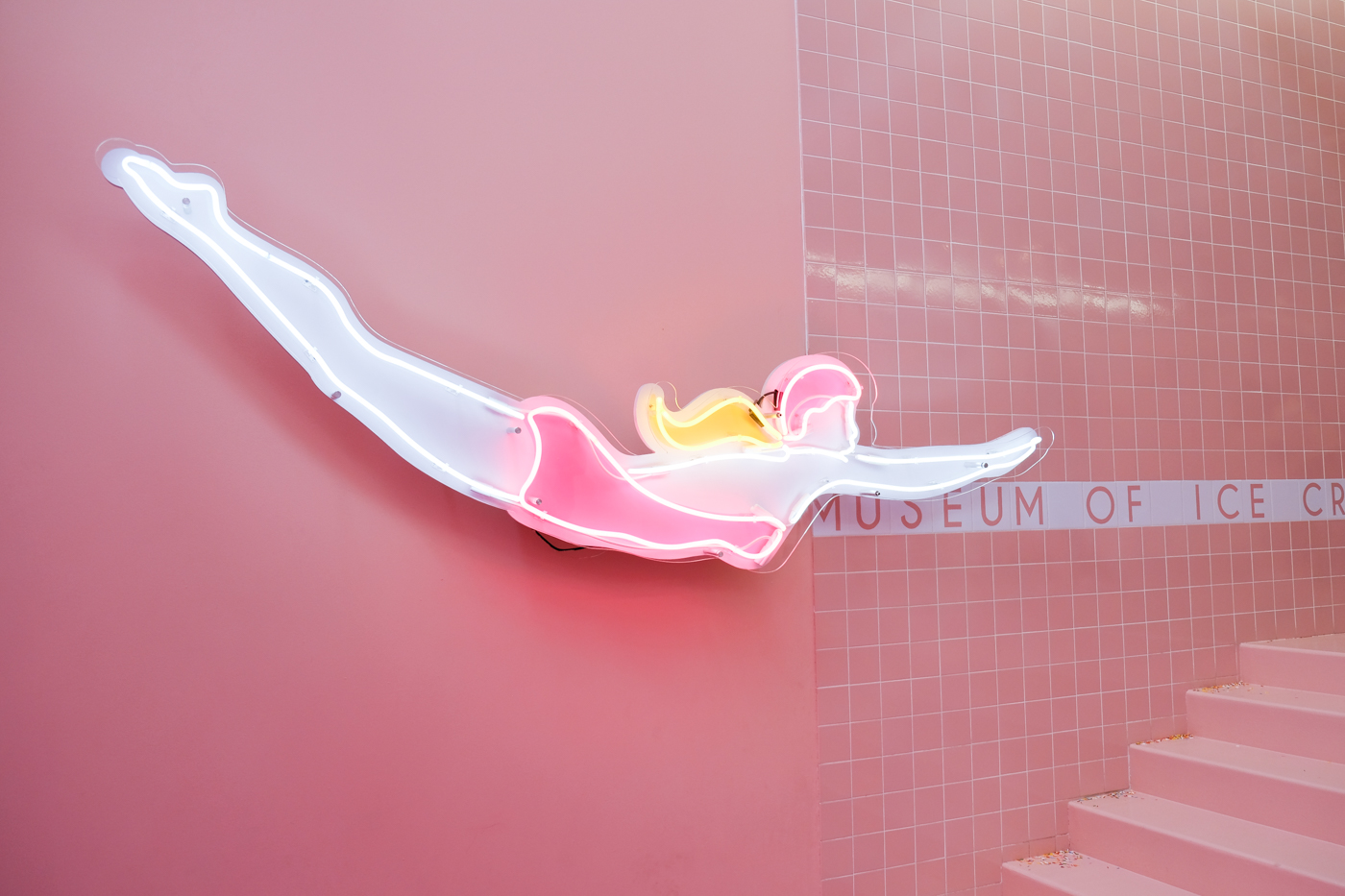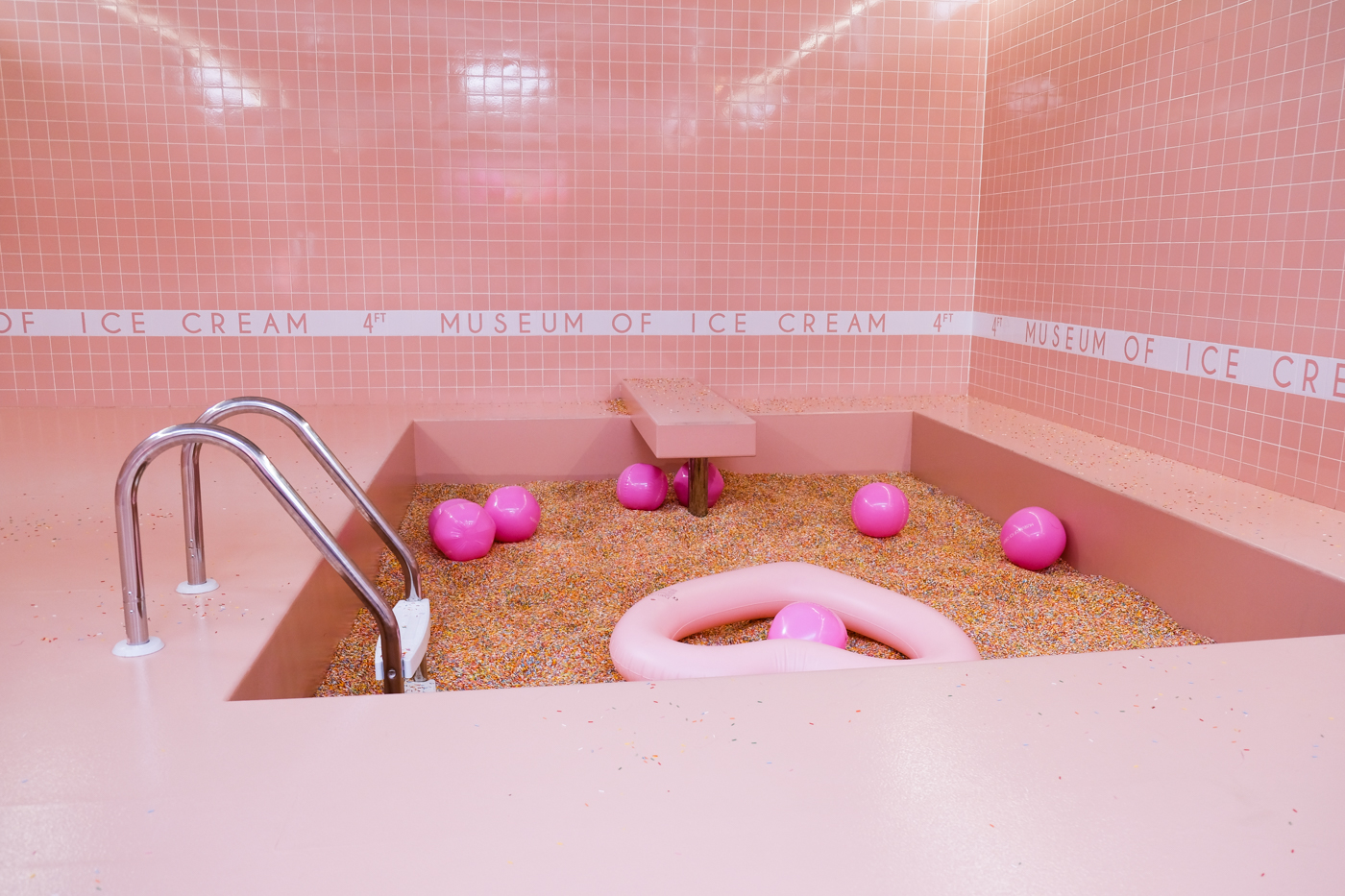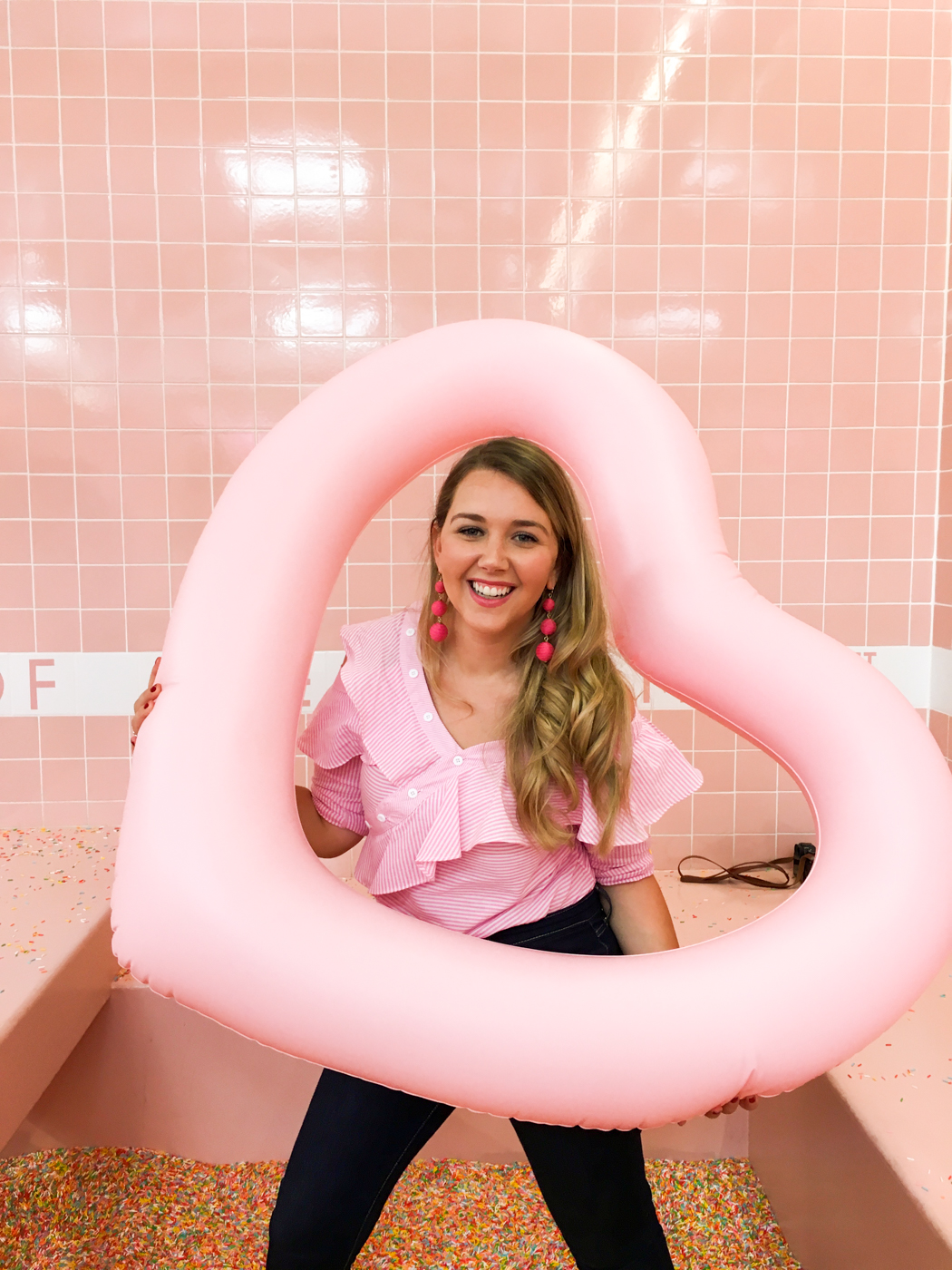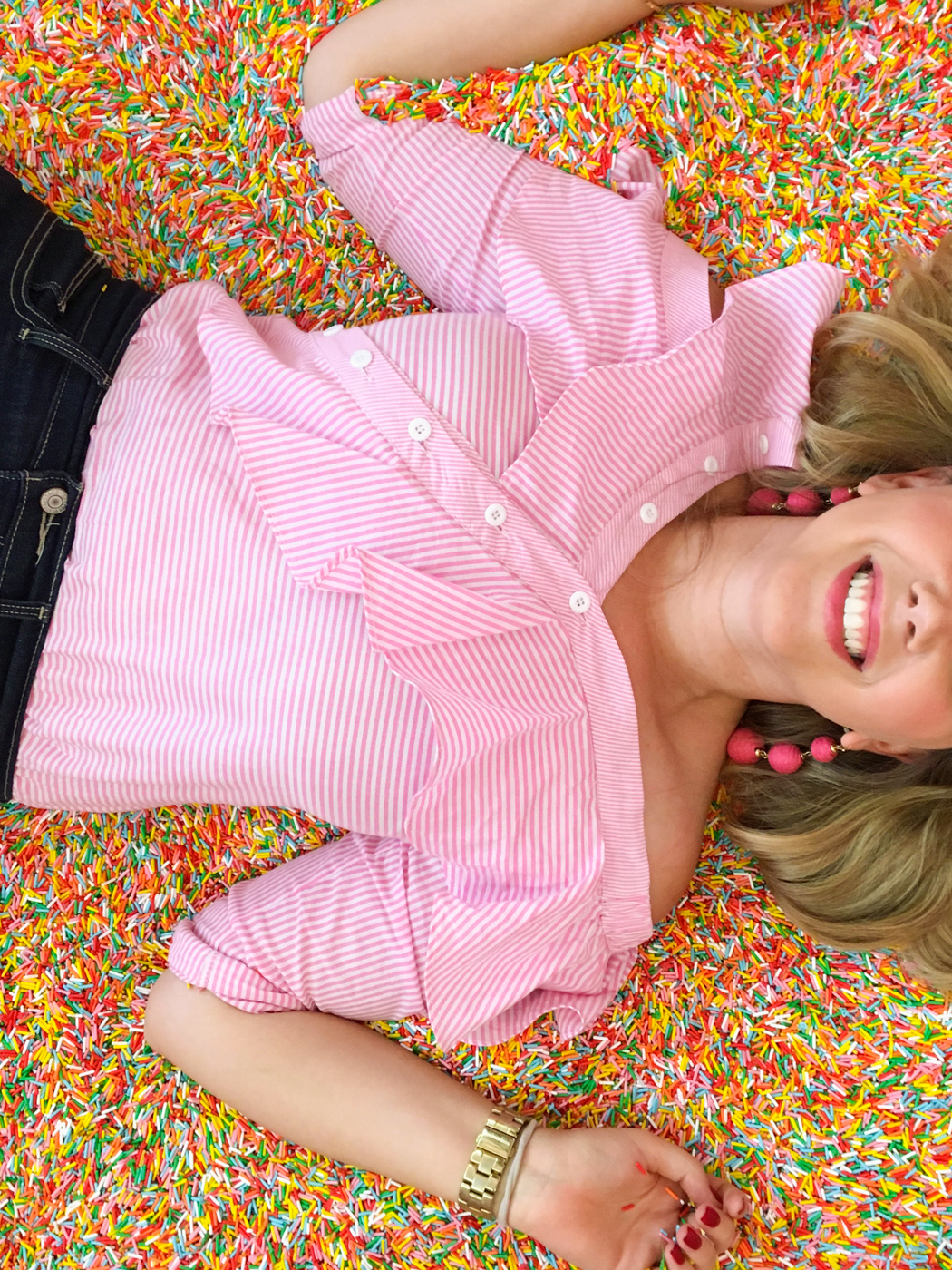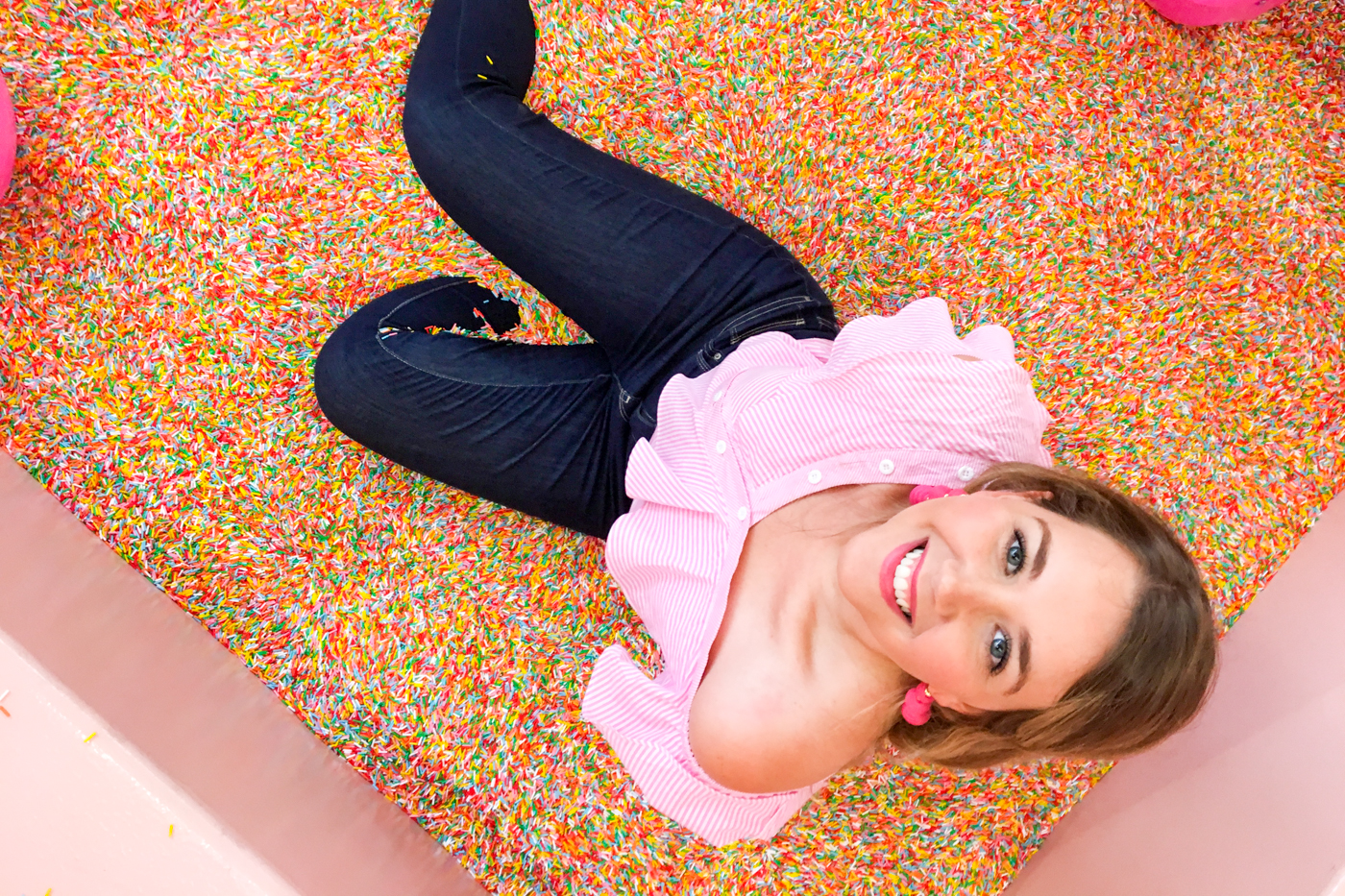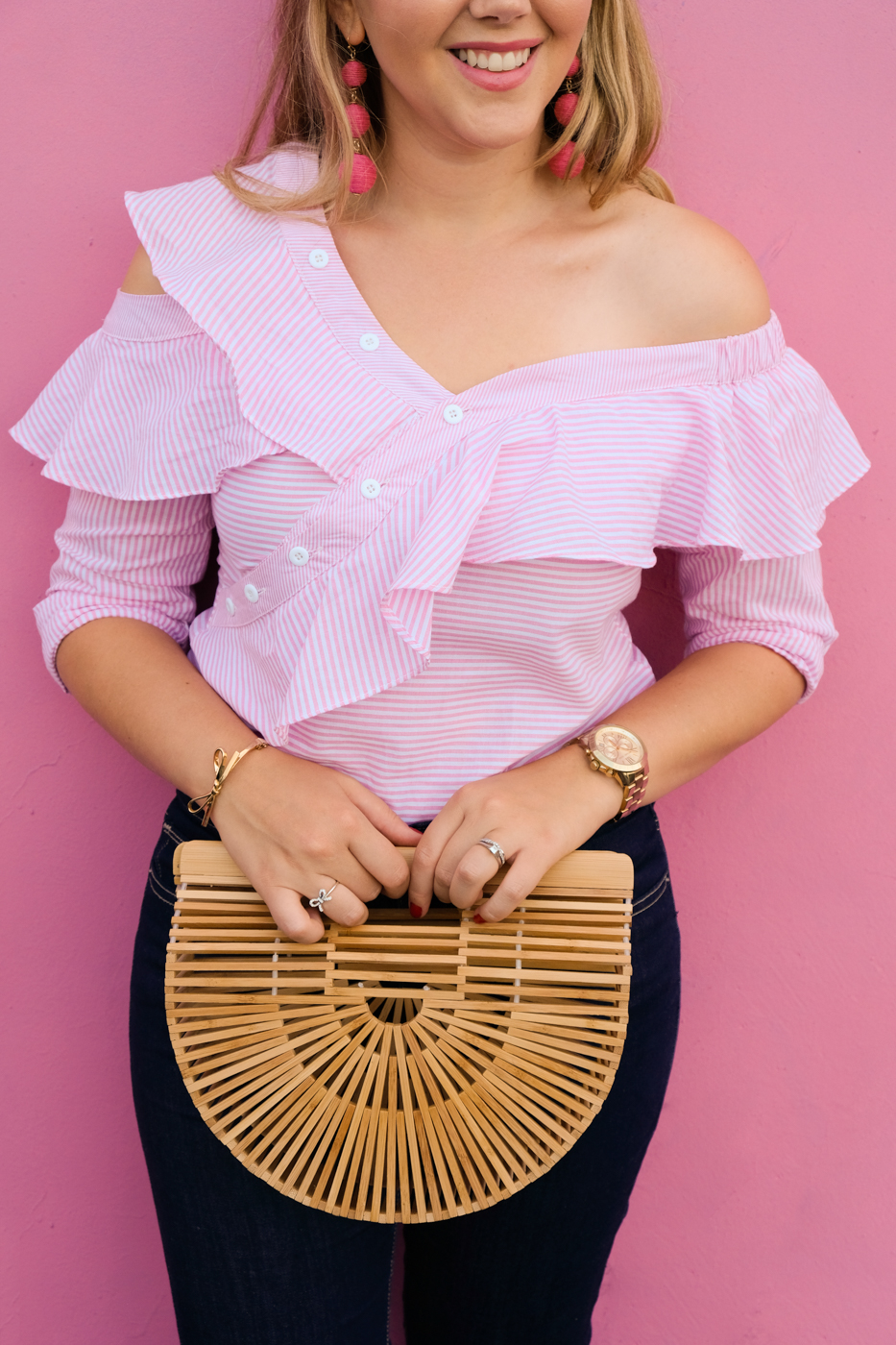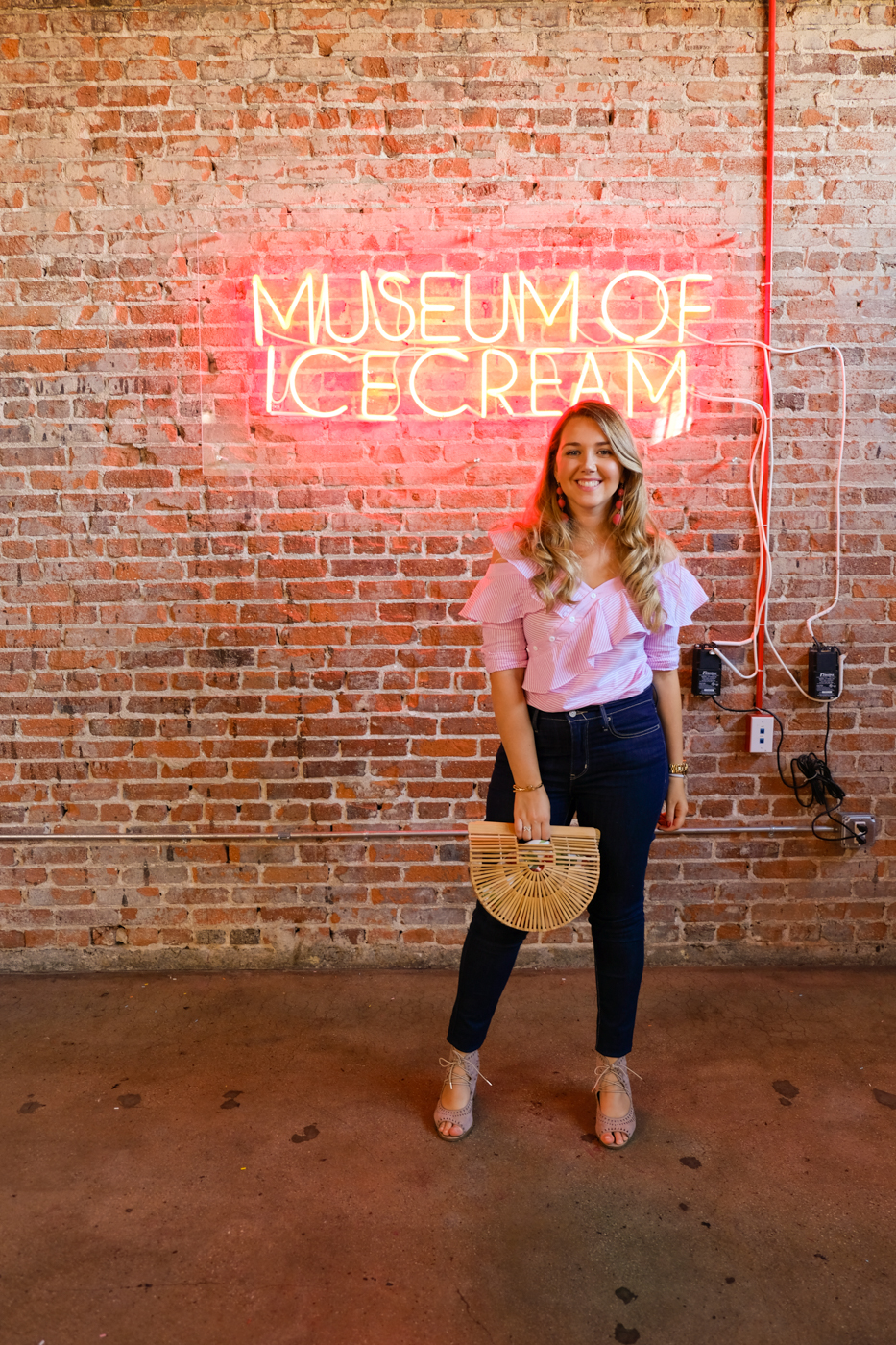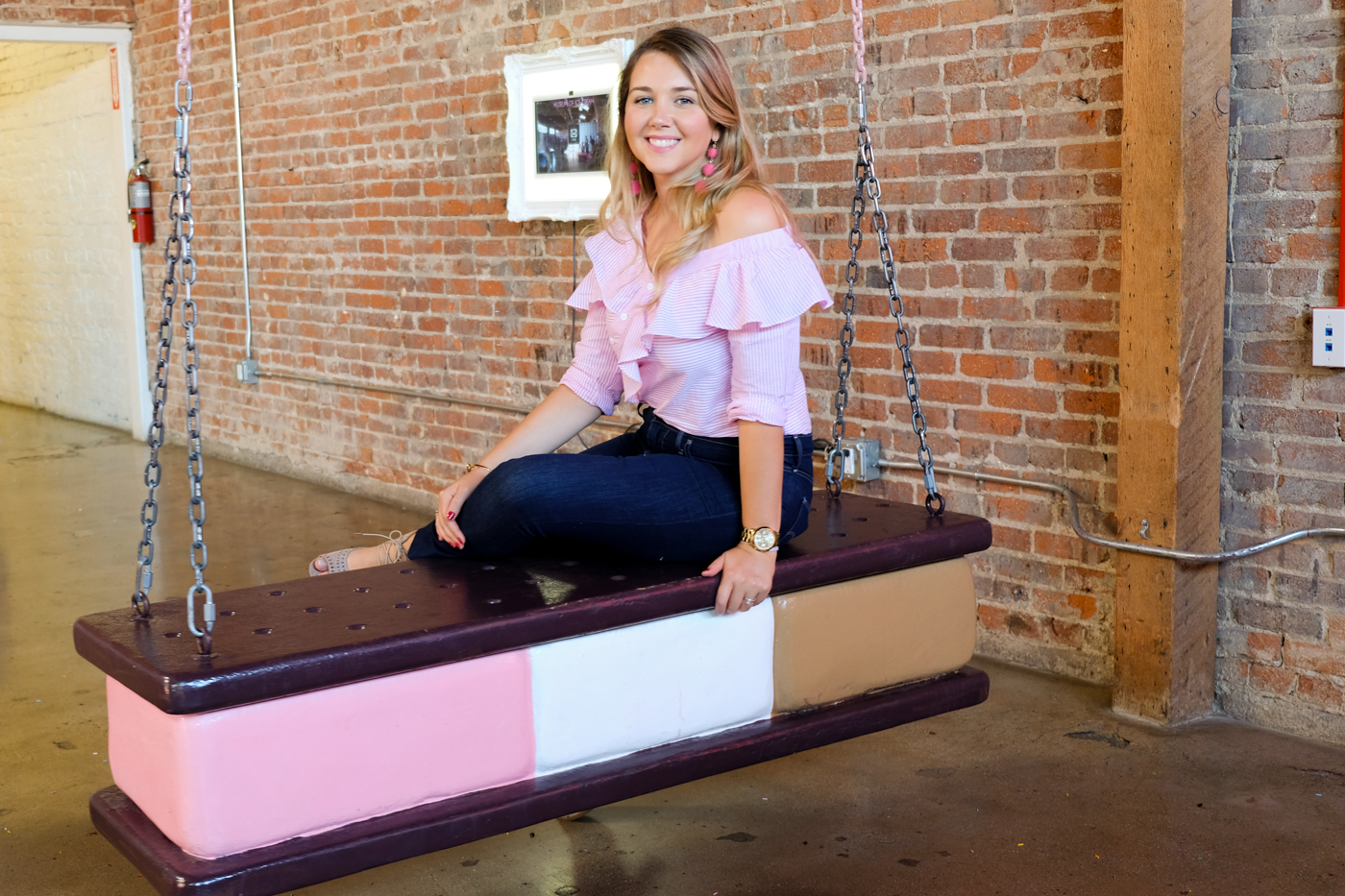 I visited the museum with my friend @naomikandrews who also took these photos for me. Did you guys like the place? I think they will open more museums around the US and maybe around the world. Would you go visit if there was one near you?
See you next time!
Love,
---
SHOP THE POST

---