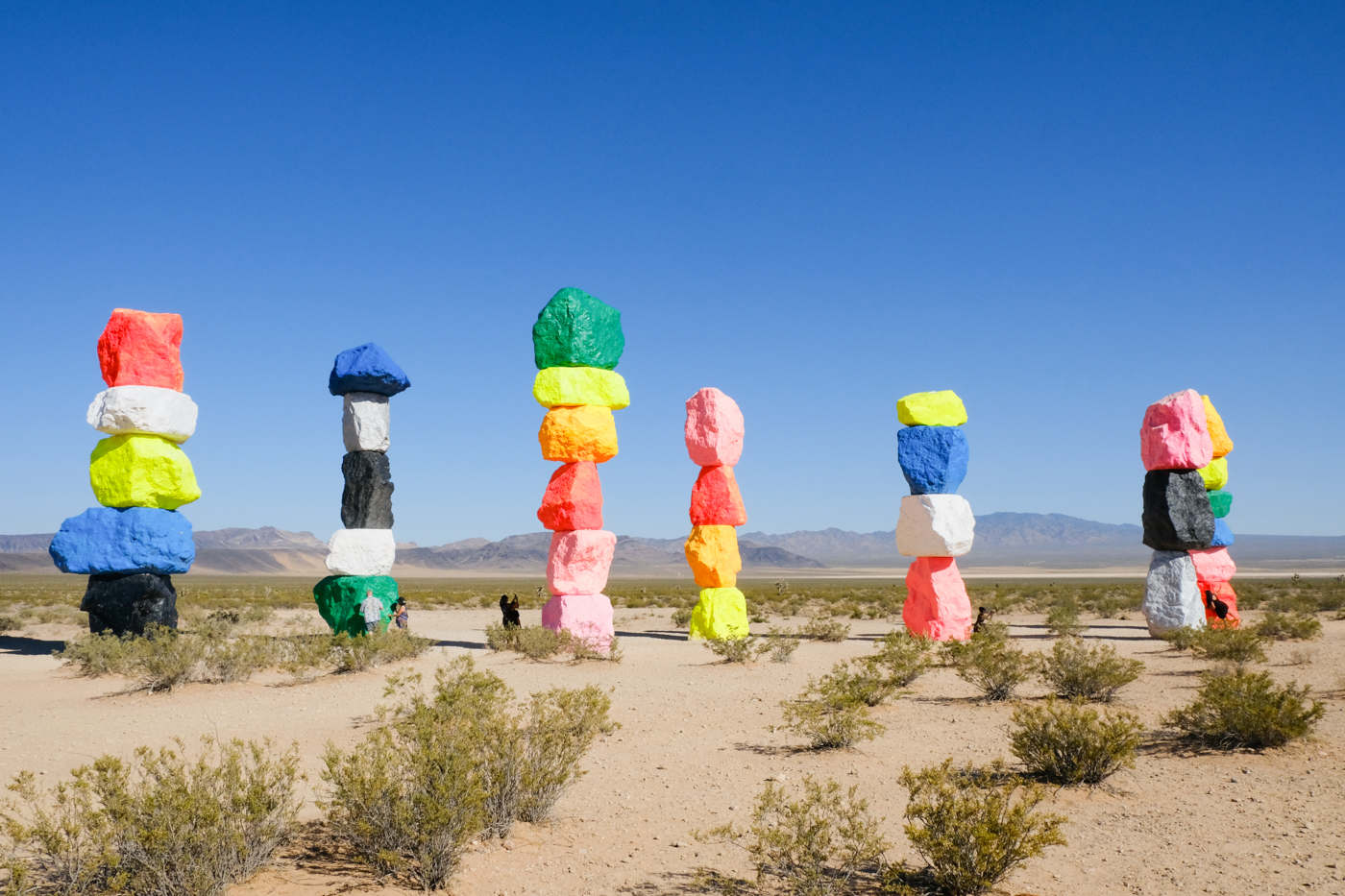 Outfit Details:
Romper (JLO – Kohls) Sandals (ViaMarte) 
Hello Everyone,
Today I'm writing you from the beautiful mountains of Colorado, where I will be staying for a week in Estes Park for my church's youth convention. While I can't wait to write a post about this place and I've been sharing snipets of my day on my Instagram @deboradahl, today I want to tell you about one of our stops on the drive from California to Colorado.
We crossed five states on our way here, California, Nevada, Arizona, Utah and Colorado, and took our sweet time enjoying the beautiful views of this country. It was such a fun drive to me, since it was my fist time crossing the desert and sight seeing this area of the US.
We stopped in Las Vegas to visit the "Seven Magic Mountains" the massive colored boulders and the "The Venetian" resort.
Seven Magic Mountains
According to their website, the "Seven Magic Mountains is a two-year exhibition located in the desert outside of Las Vegas, Nevada…[they offered] a creative critique of the simulacra of destinations like Las Vegas. According to Rondinone, [the artist], the location is physically and symbolically mid-way between the natural and the artificial: the natural is expressed by the mountain ranges, desert, and Jean Dry Lake backdrop, and the artificial is expressed by the highway and the constant flow of traffic between Los Angeles and Las Vegas." Pretty interesting, huh?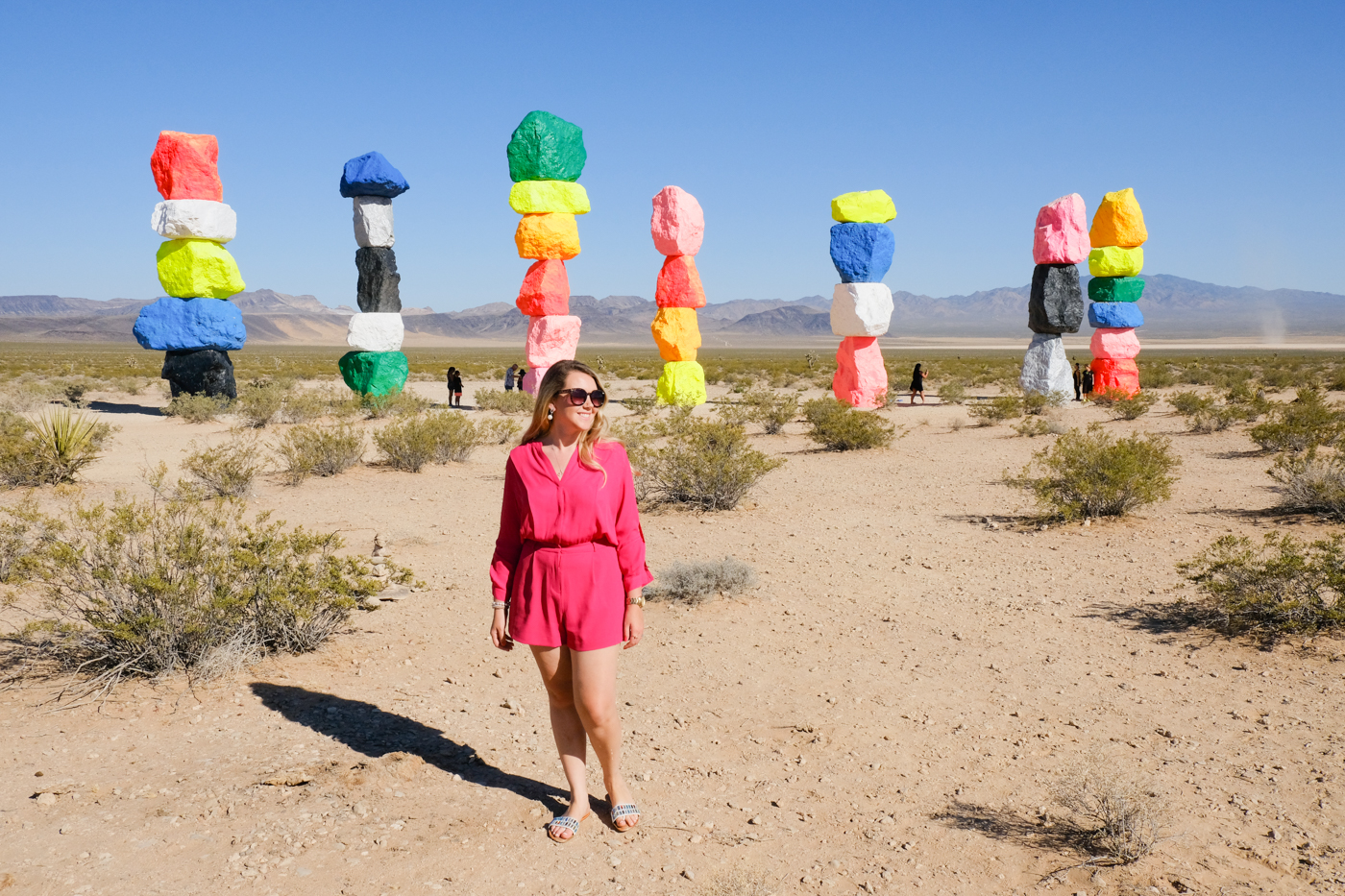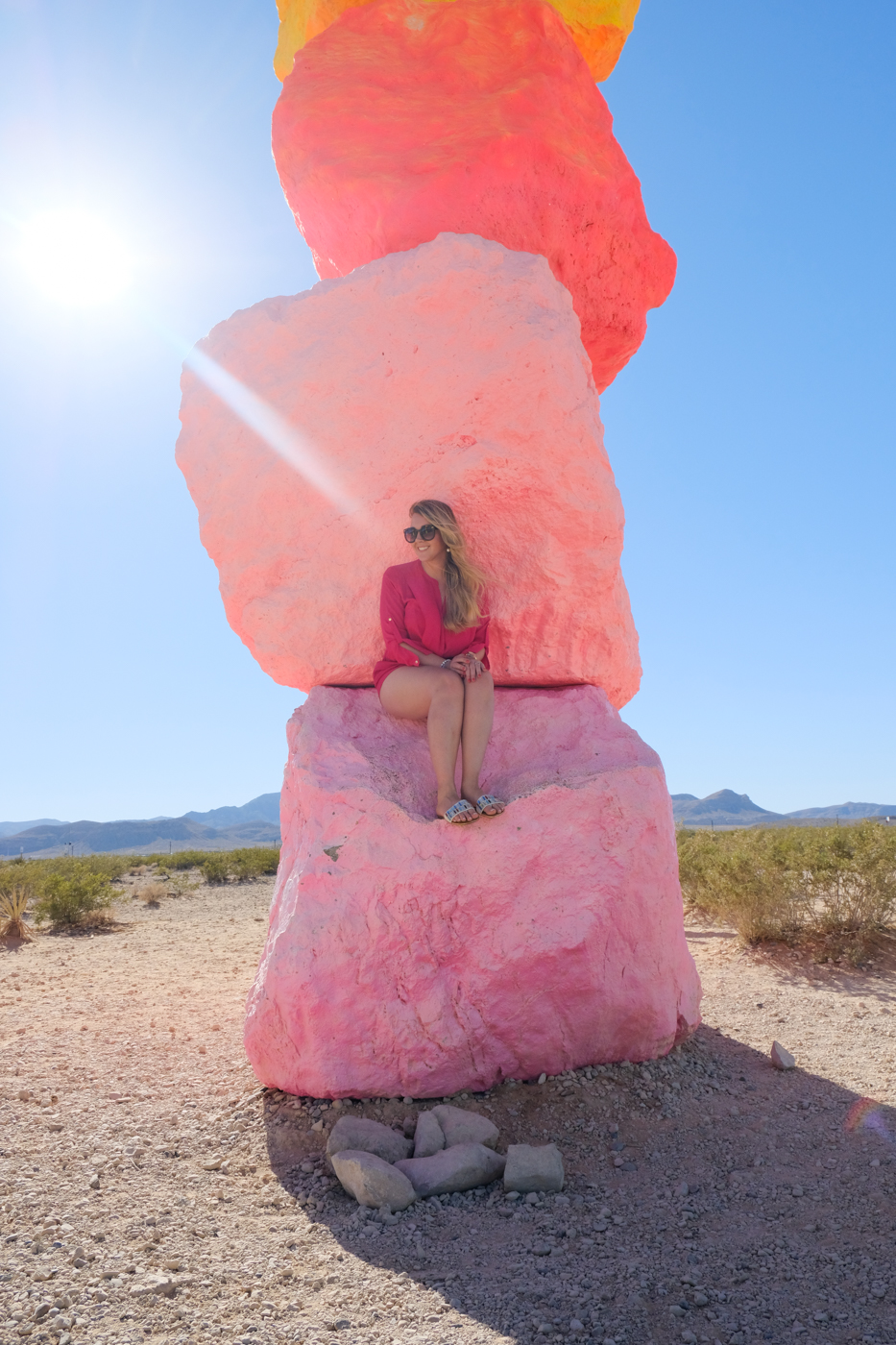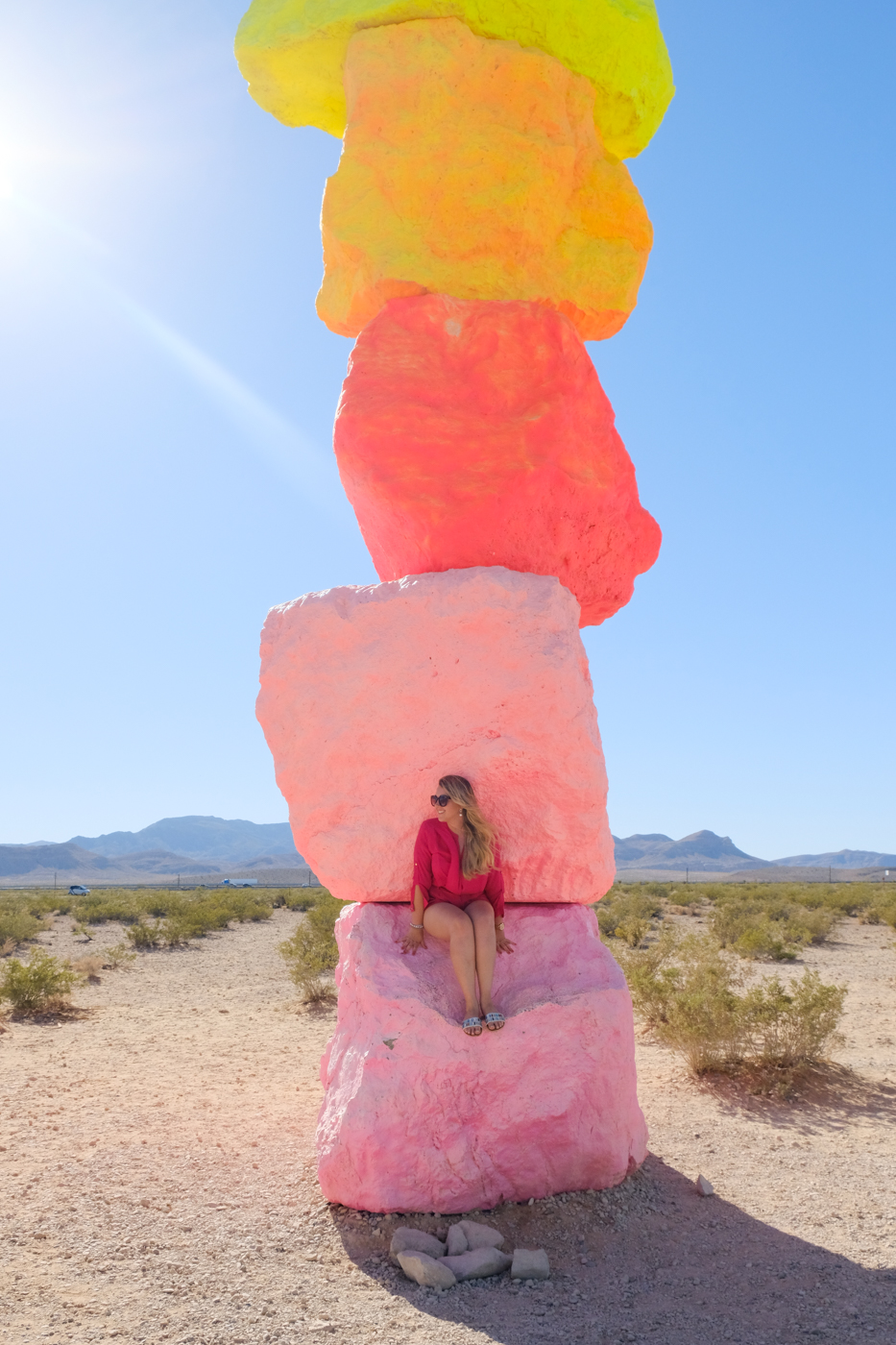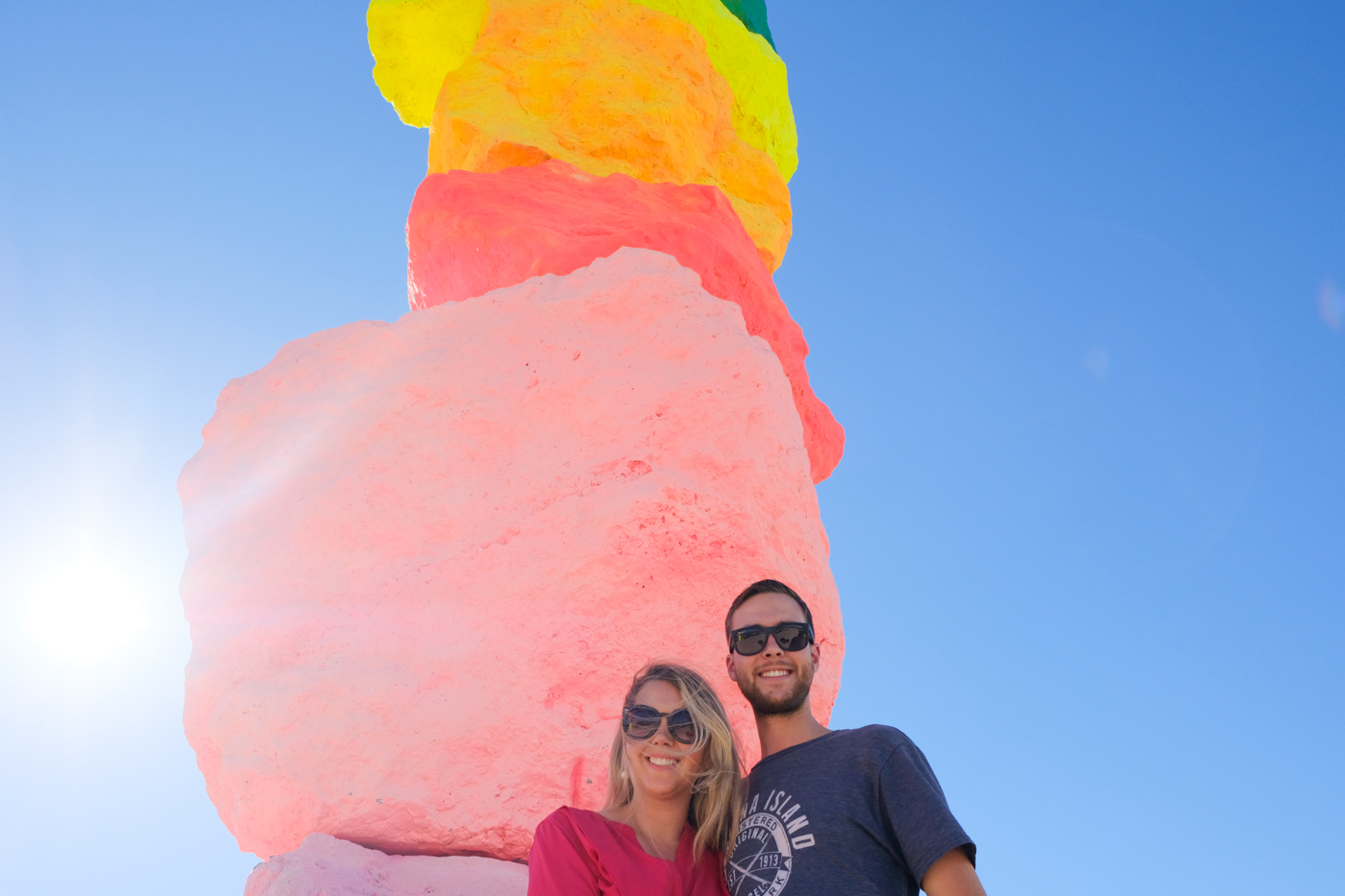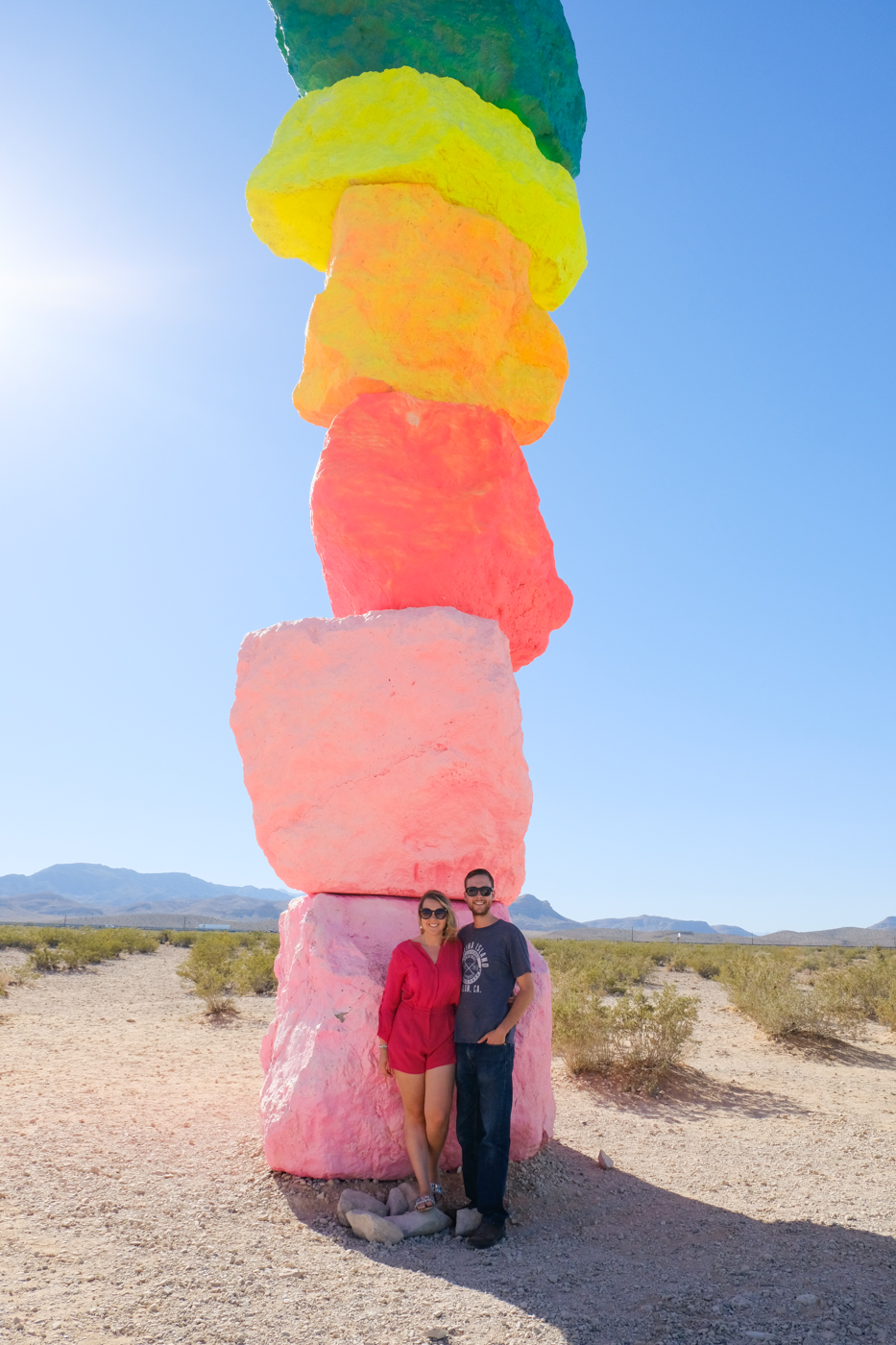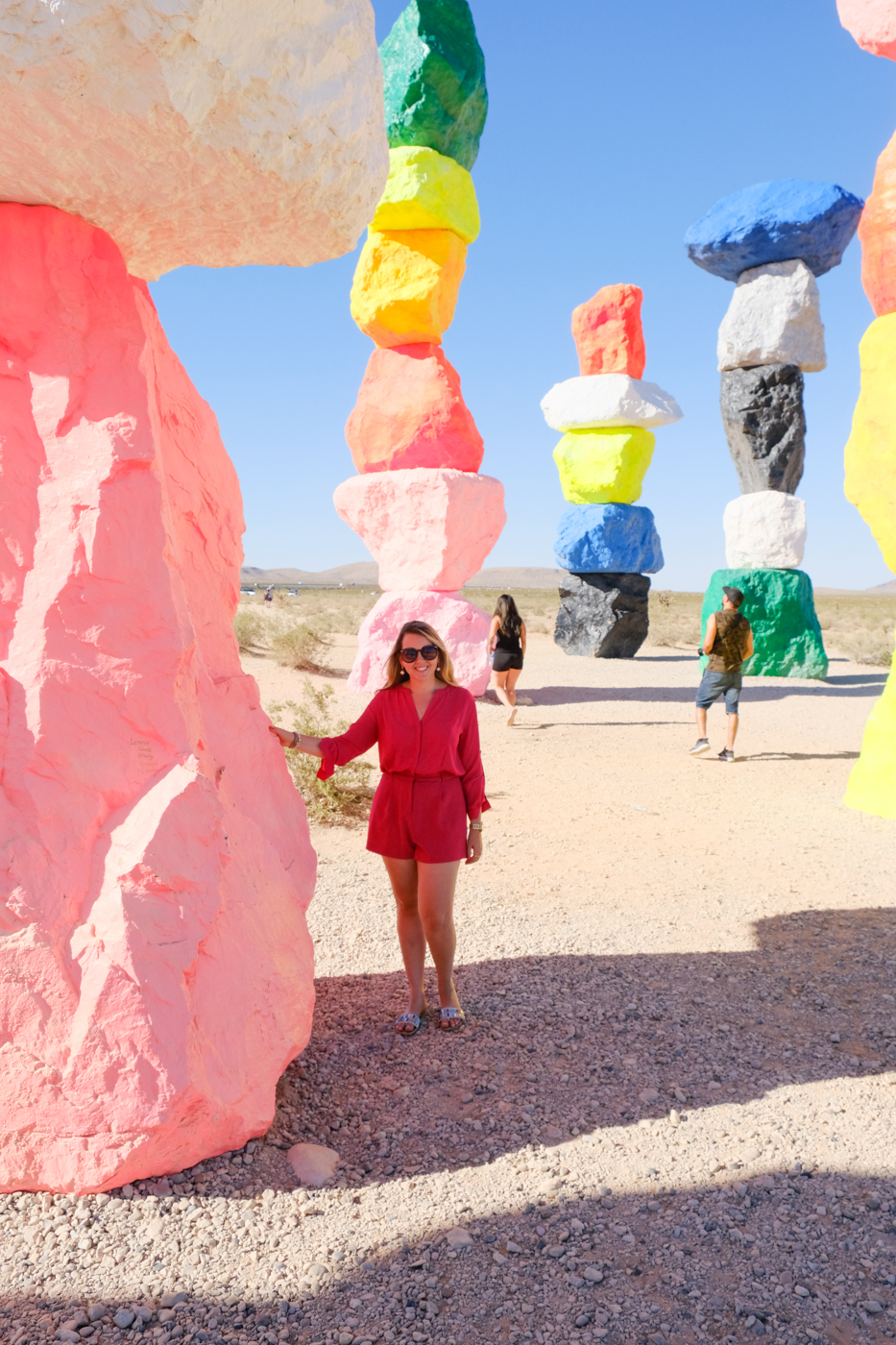 The Venetian
A complete and wonderful resort, the architecture in this place is unbelievable. The resort offers all kinds of entertainment, but without a doubt, the mini Venice, with it's twinkly lights and gondolas are my favorite. I've never been to Vegas before, but I've seen pictures of this place before, so we made sure to stop for a few photos and it was beautiful. All the shops and restaurants live in an idyllic dusk atmosphere provided by the beautiful painted sky ceiling. I only wish we could've stayed longer to explore more, but hopefully some other time soon.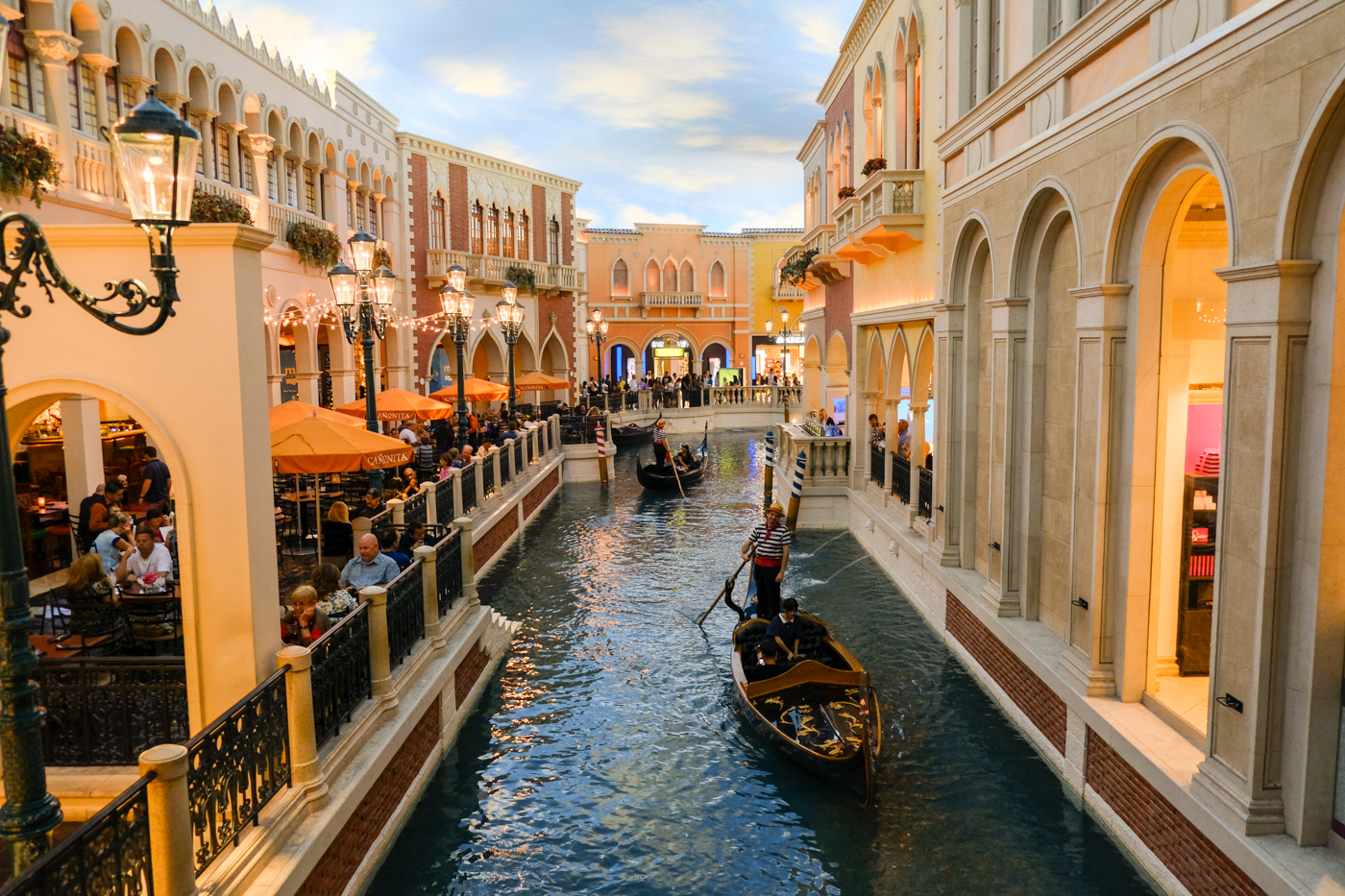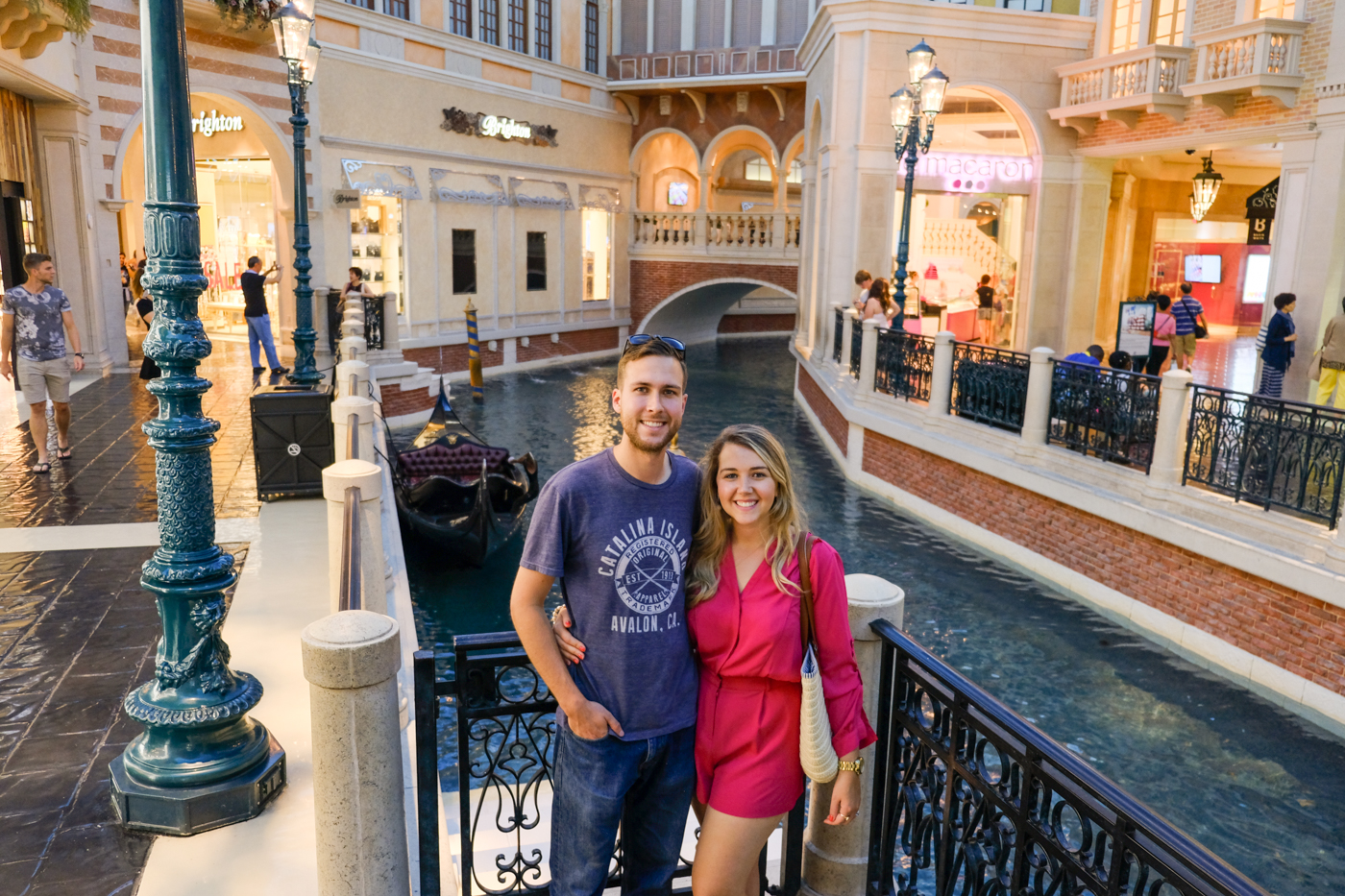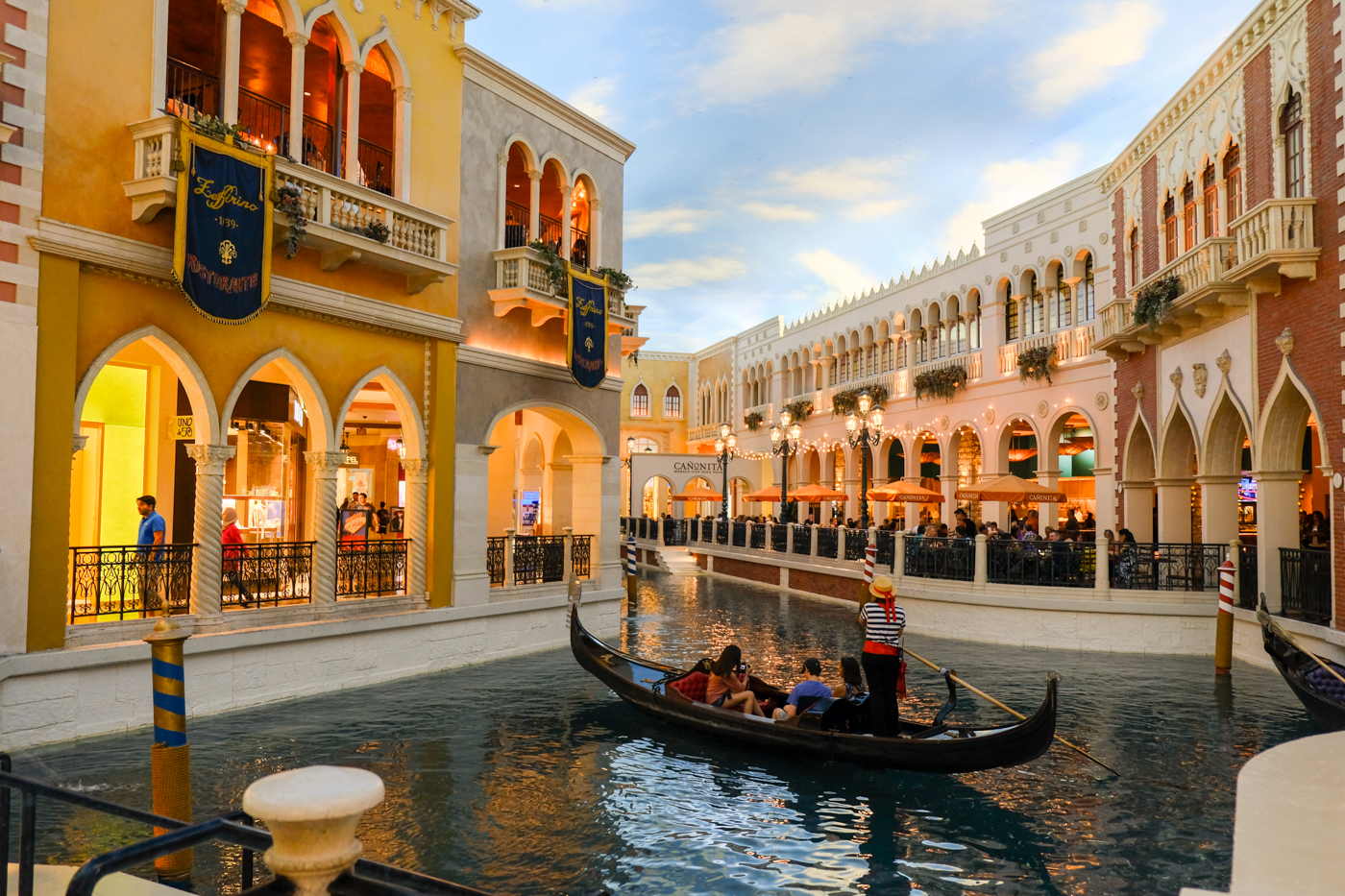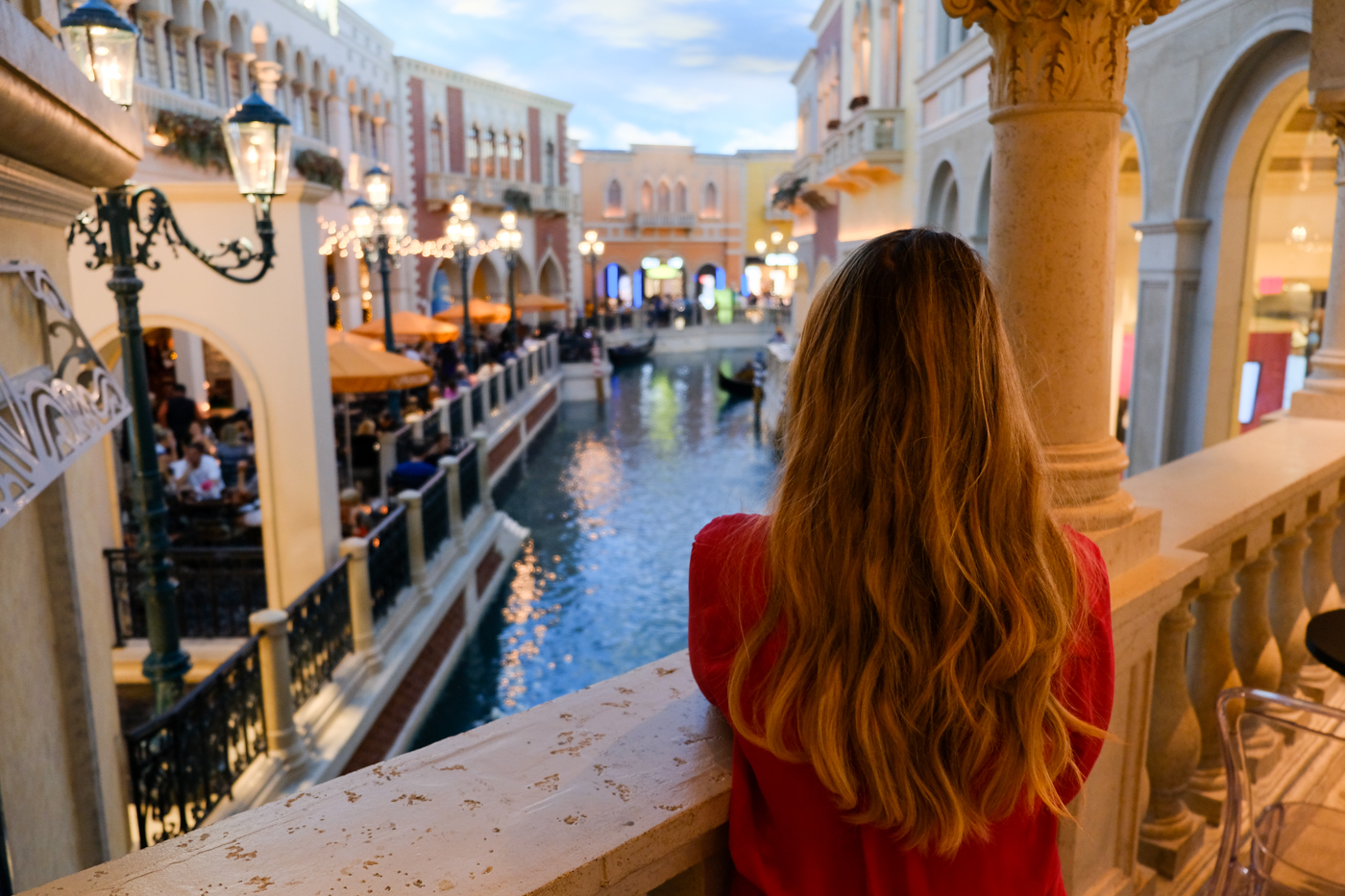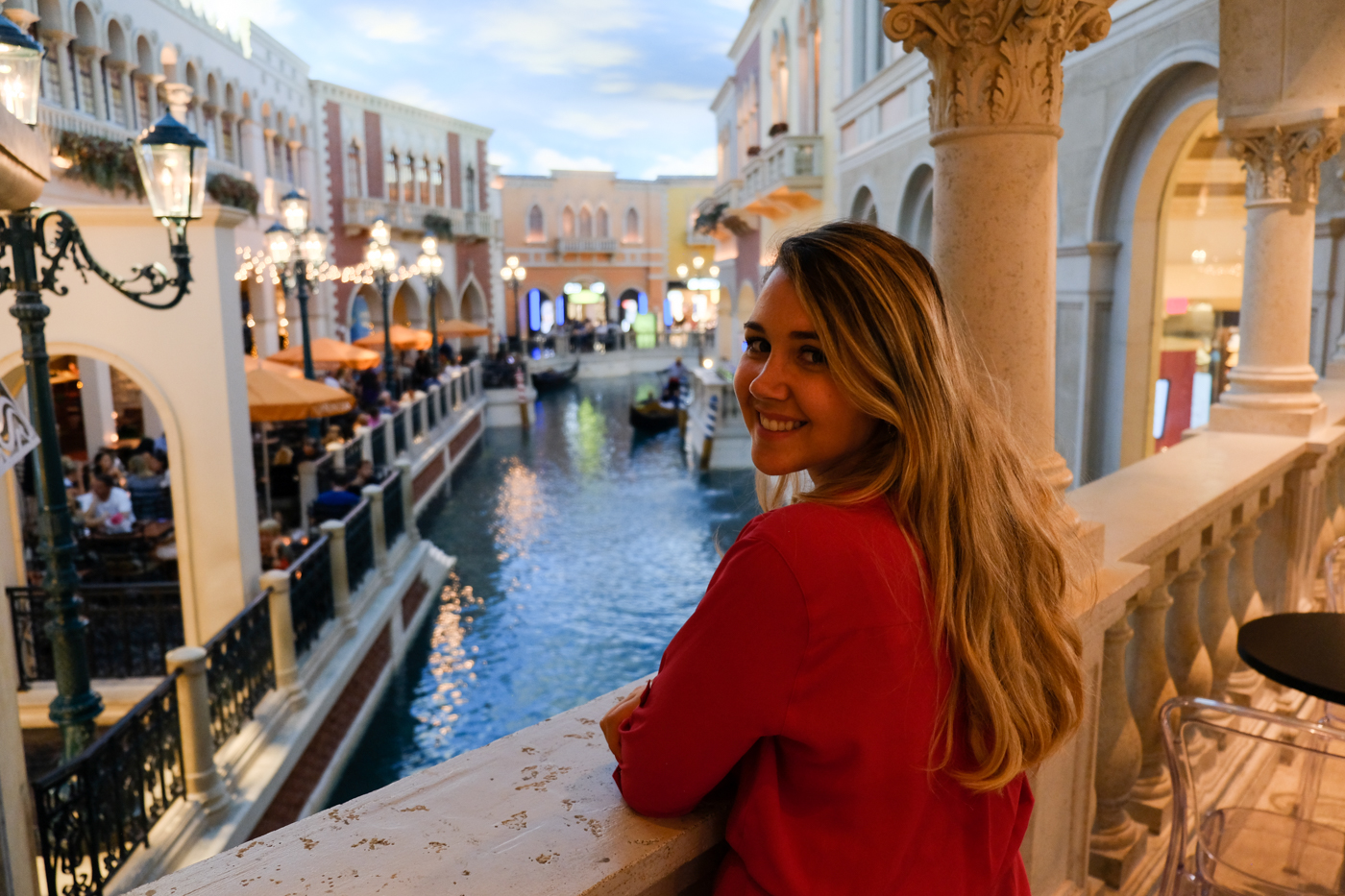 My romper is from Kohls, by Jennifer Lopez, and this cute sandals are from the Brazilian brand Via Marte, sadly neither of them are available to purchase anymore. But I linked similar styles in SHOP THE POST that are just as cute.
See you next time!
Love,
---
SHOP THE POST

---