Outfit Details:
Pants (Zaful) T-Shirt (Forever 21) Heels (LC Lauren Conrad, Similar) Bag (Thrifted) Sunglasses (Urban Outfitters) Earrings (Wilde)
Hello Everyone,
How are you guys? I am sorry I didn't post last week! As you know, life happens, and before we know it a whole week has passed. This is still a busy week and I can't even think of what next week will be like when my fall semester starts. But we will make it work! I love my little corner of the world here at the blog and I love sharing life and new trends with you all.
For this photoshoot we went to Venice Beach, one of the most famous beaches in Los Angeles. This place has so much to see and it's always full of people. It doesn't matter the season or time of day, Venice is always "happening". Because of that, I must say that taking a picture with the Venice sign is not always easy. You can get easier shots with the sign on a side angle, but to get a straight shot like me, you literally have to cross the street several times when the light is red. And I mean, several. Thank you so much Naomi Andrews for taking all of these photos and crossing the street so many times with me!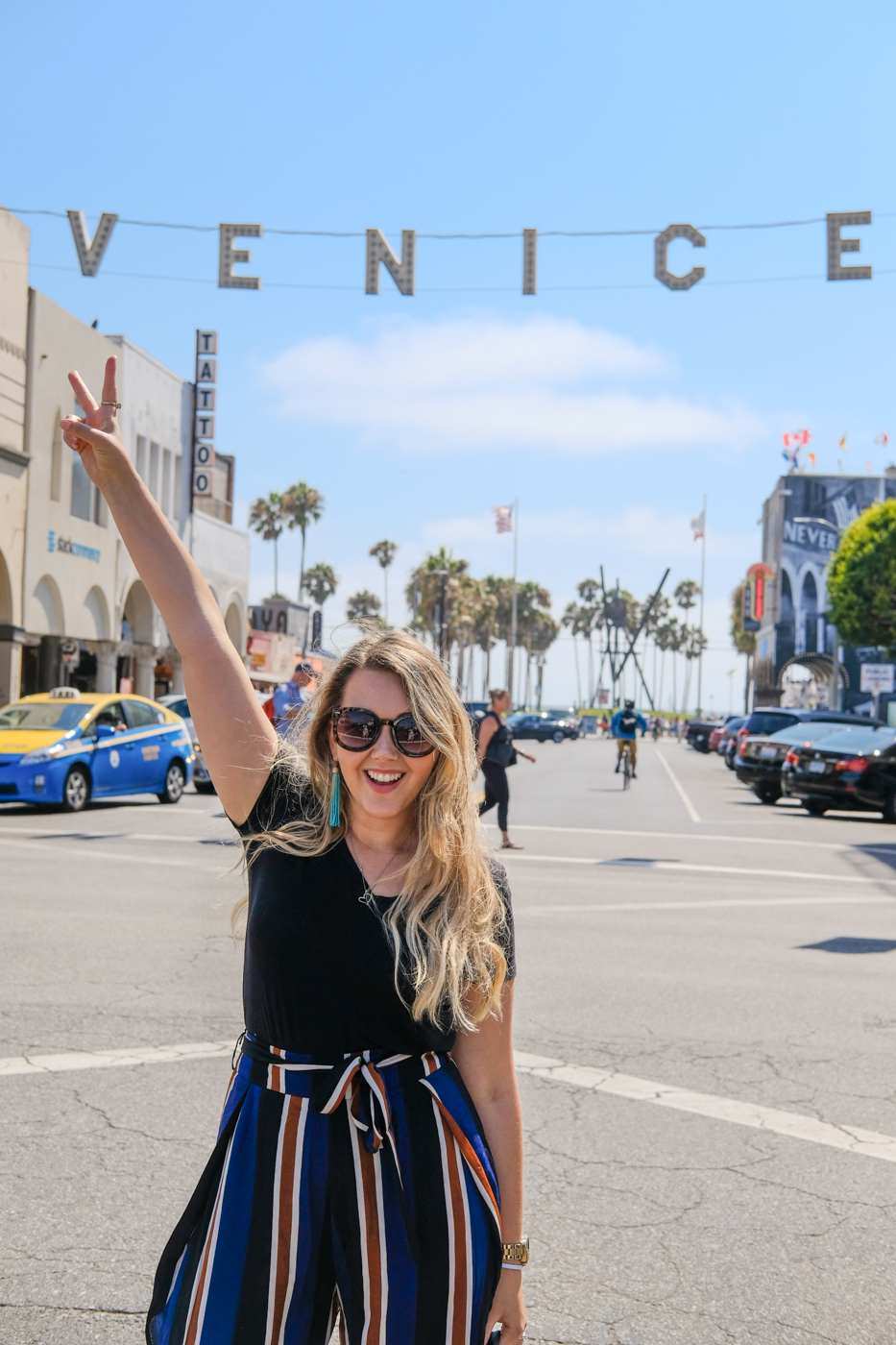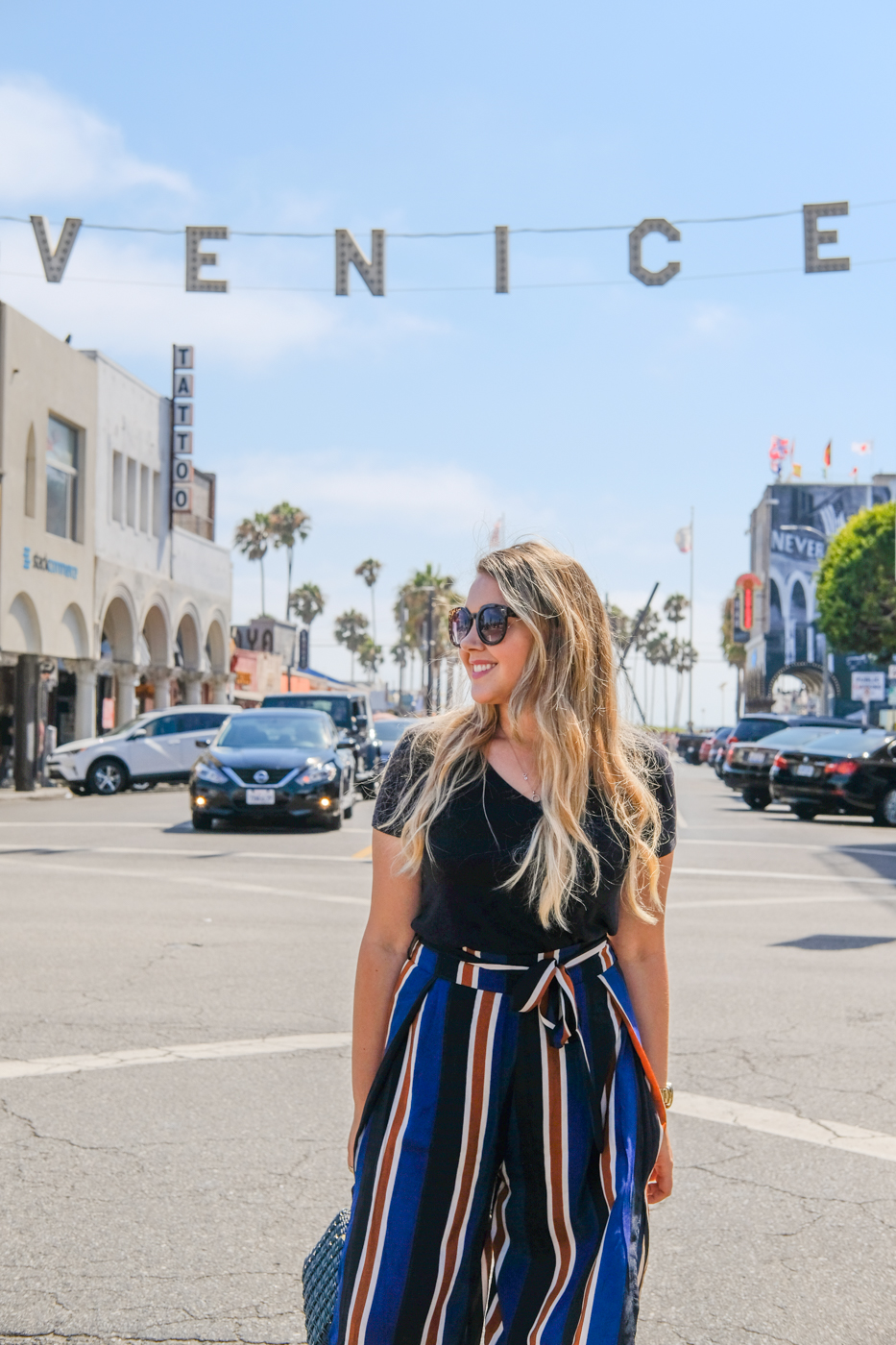 You guys have asked me so much about these pants on Instagram (@deboradahl),  so I was really excited to share this post. The wide leg or palazzo pants, as they are called, are making a huge come back this summer. The style helps to lengthen the silhouette by marking the waist and giving you more of a hourglass shape.  Since palazzo pants are usually made of light fabrics they give you a more romantic and ladylike look, which can be perceived as a more practical version of the maxi skirt. The petite girls can still wear the style if paired with heels.
The one I'm wearing is from Zaful, and it's less than $15! I love these pants because the dark background and striped print flatter the style even more. The split side also adds a lot of charm to this style. Longitudinal stripes and creases are some of the most popular styles for palazzo pants in 2017. Others include pleating, floral prints, corduroy and velvet palazzo pants.
The rest of my outfit was simpler in order to bring out the pants. The earrings were the only other attention getter in this look, and they also hep to brighten up my face.  The earrings came from my partnership with Rocksbox, a jewelry membership service that offers the most beautiful pieces for a monthly fee of $21.  You can try one free month of Rocksbox with my code: deboradahlxoxo.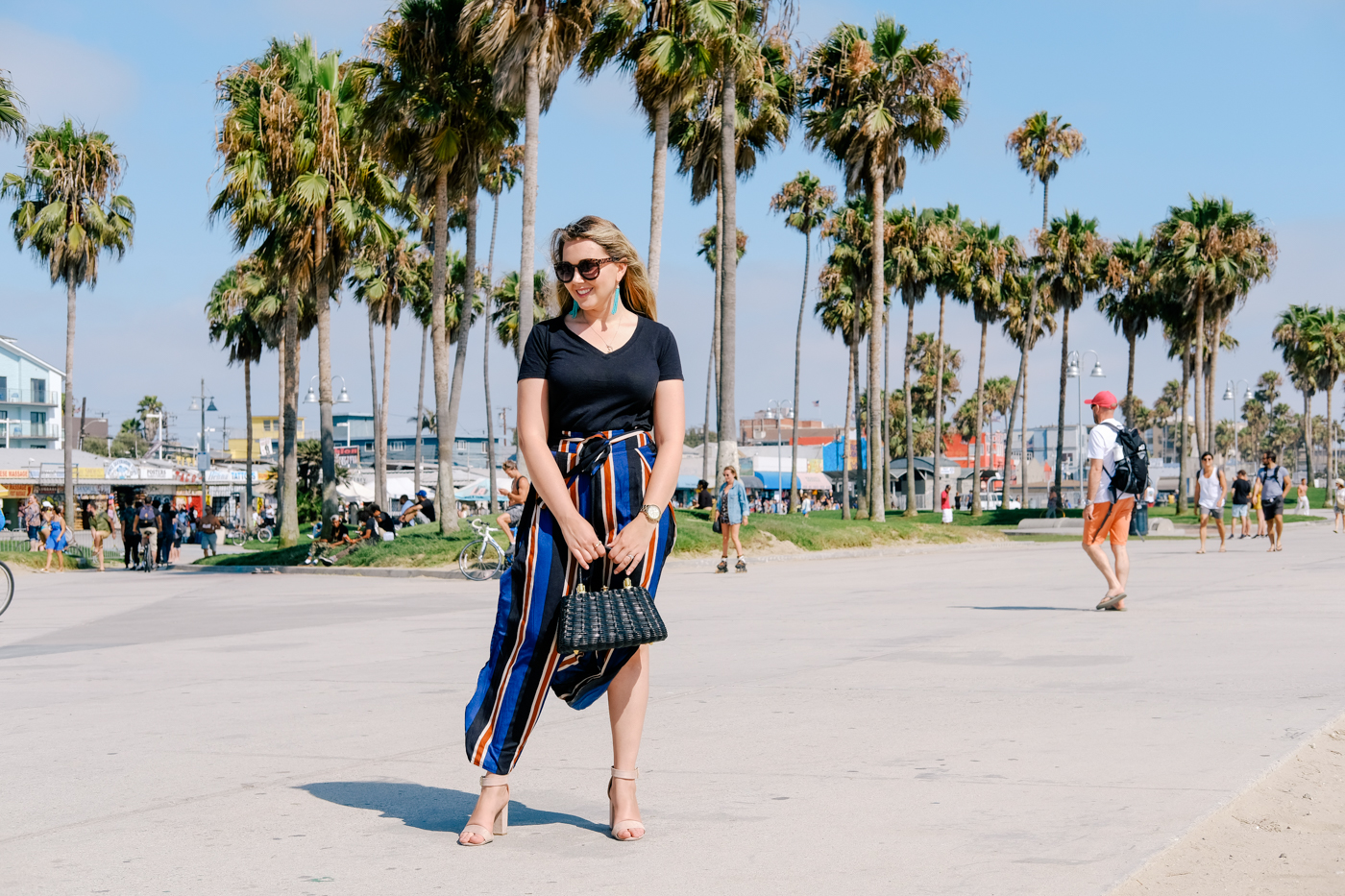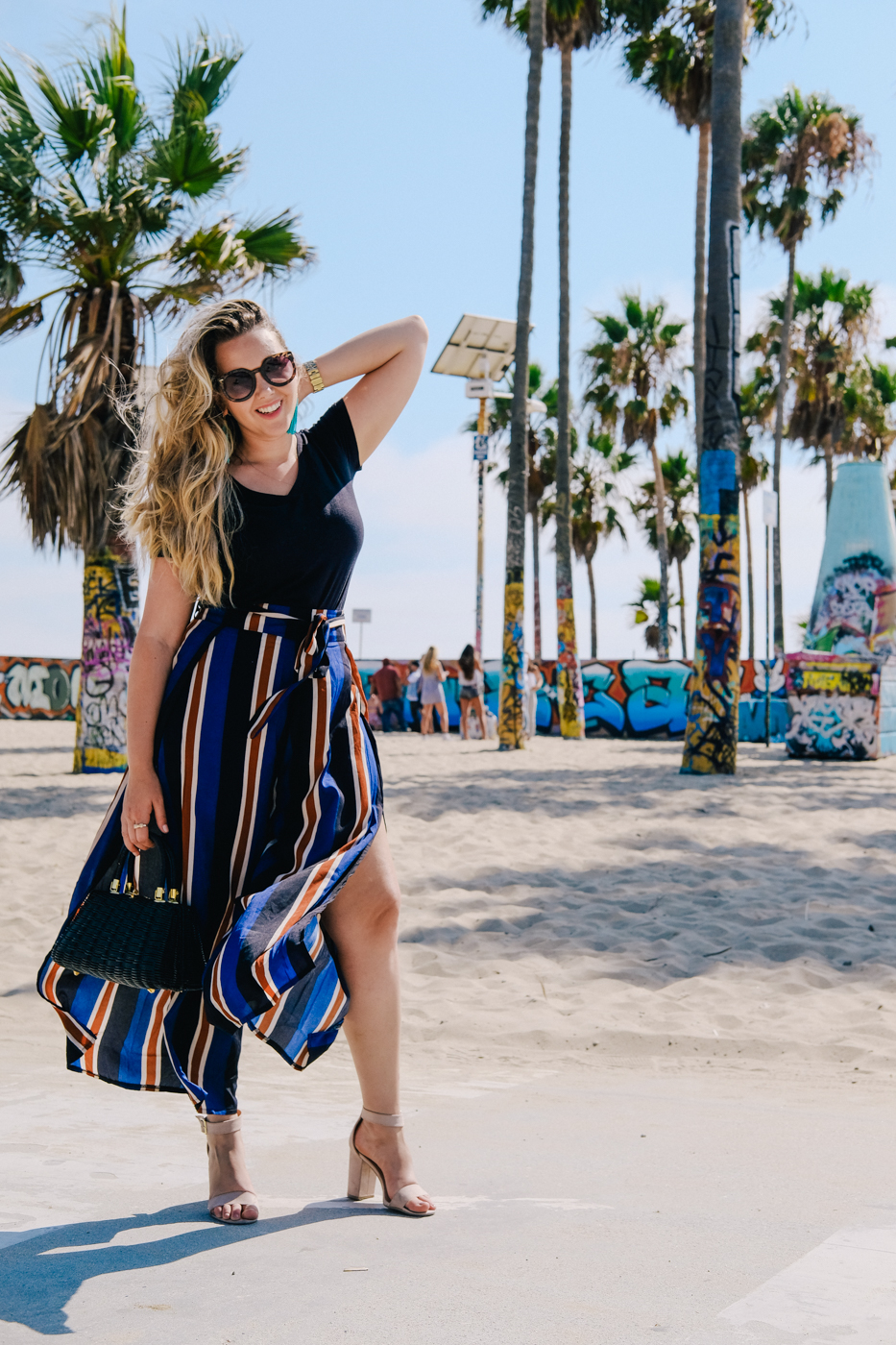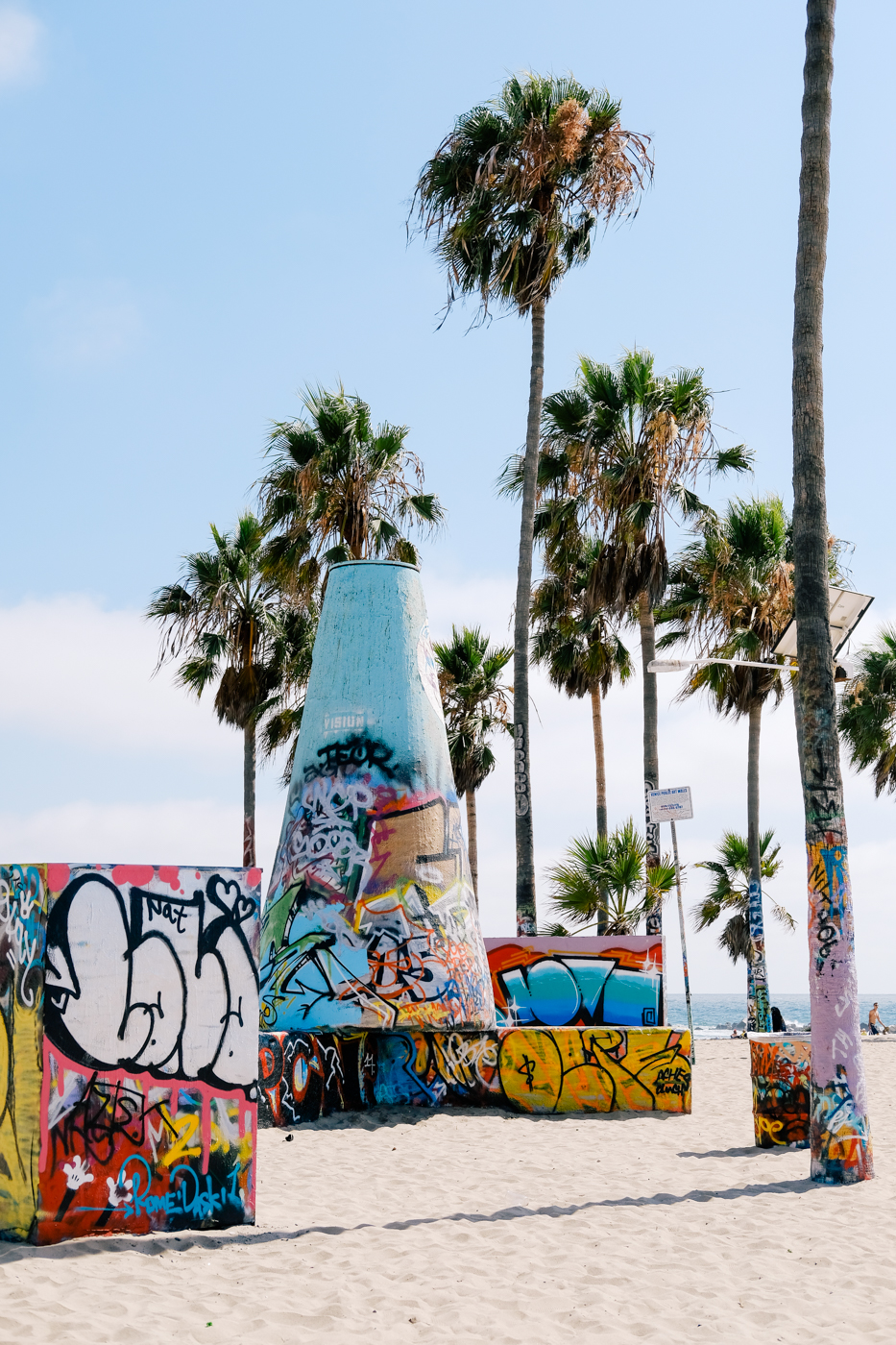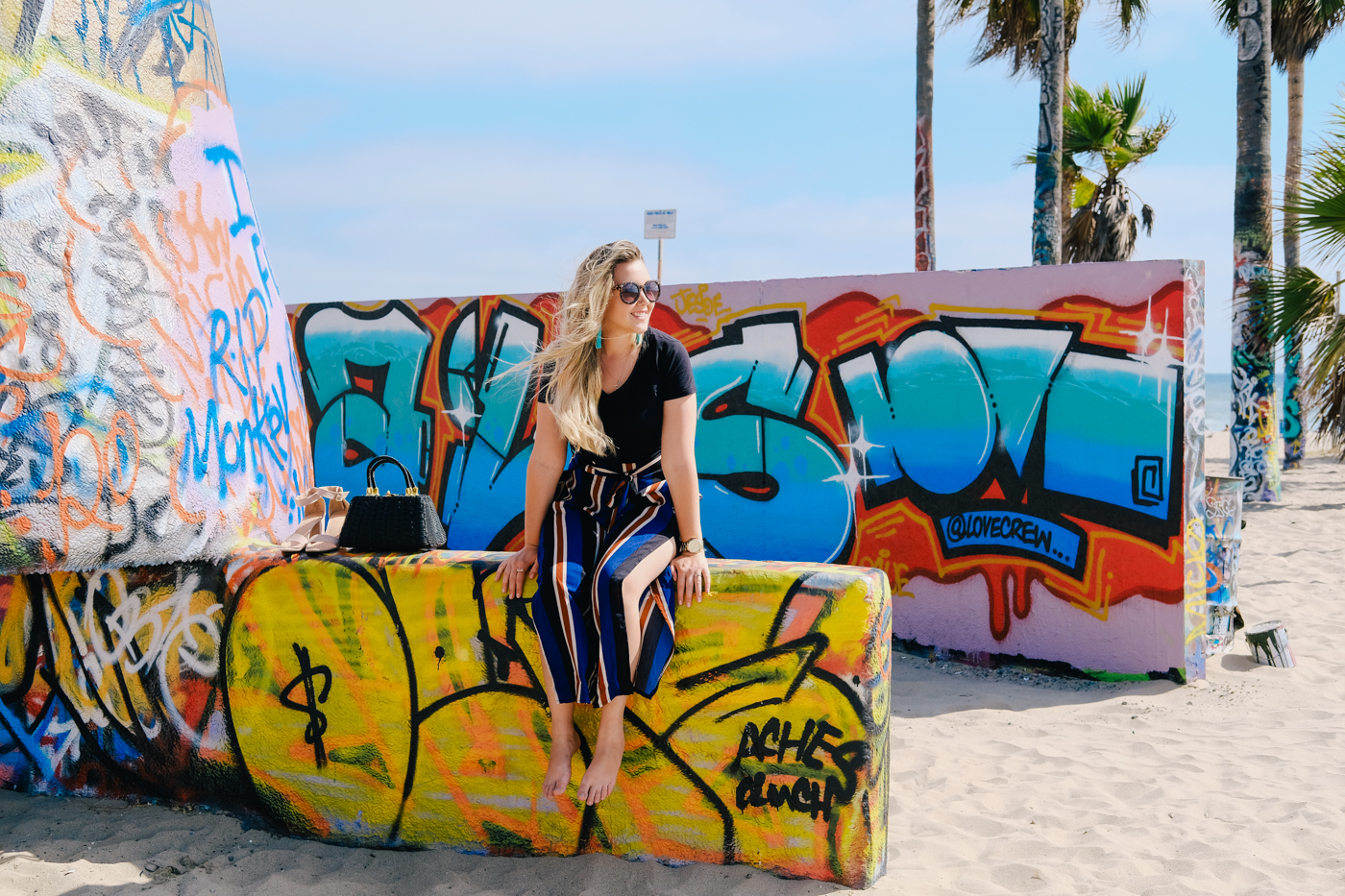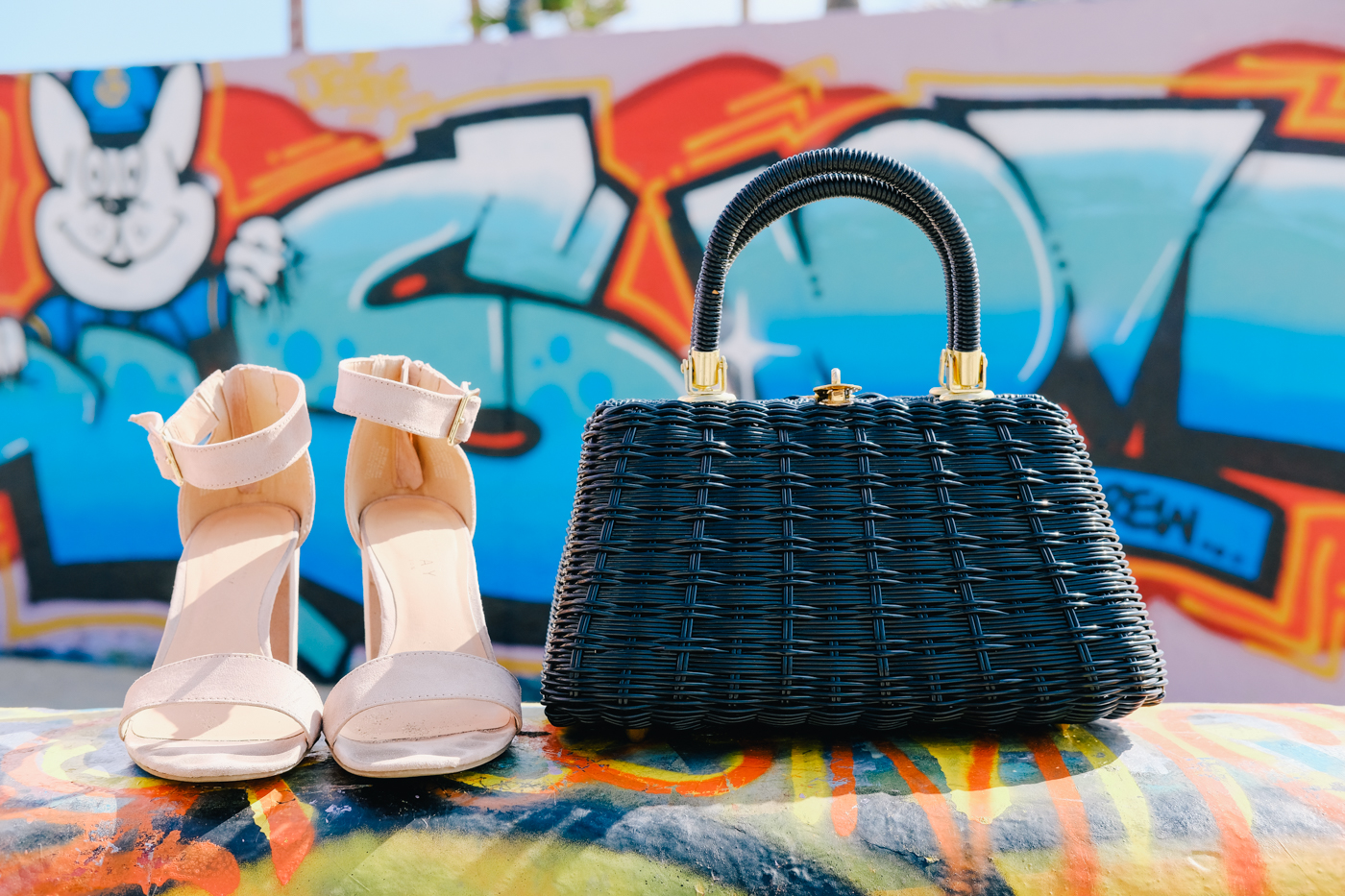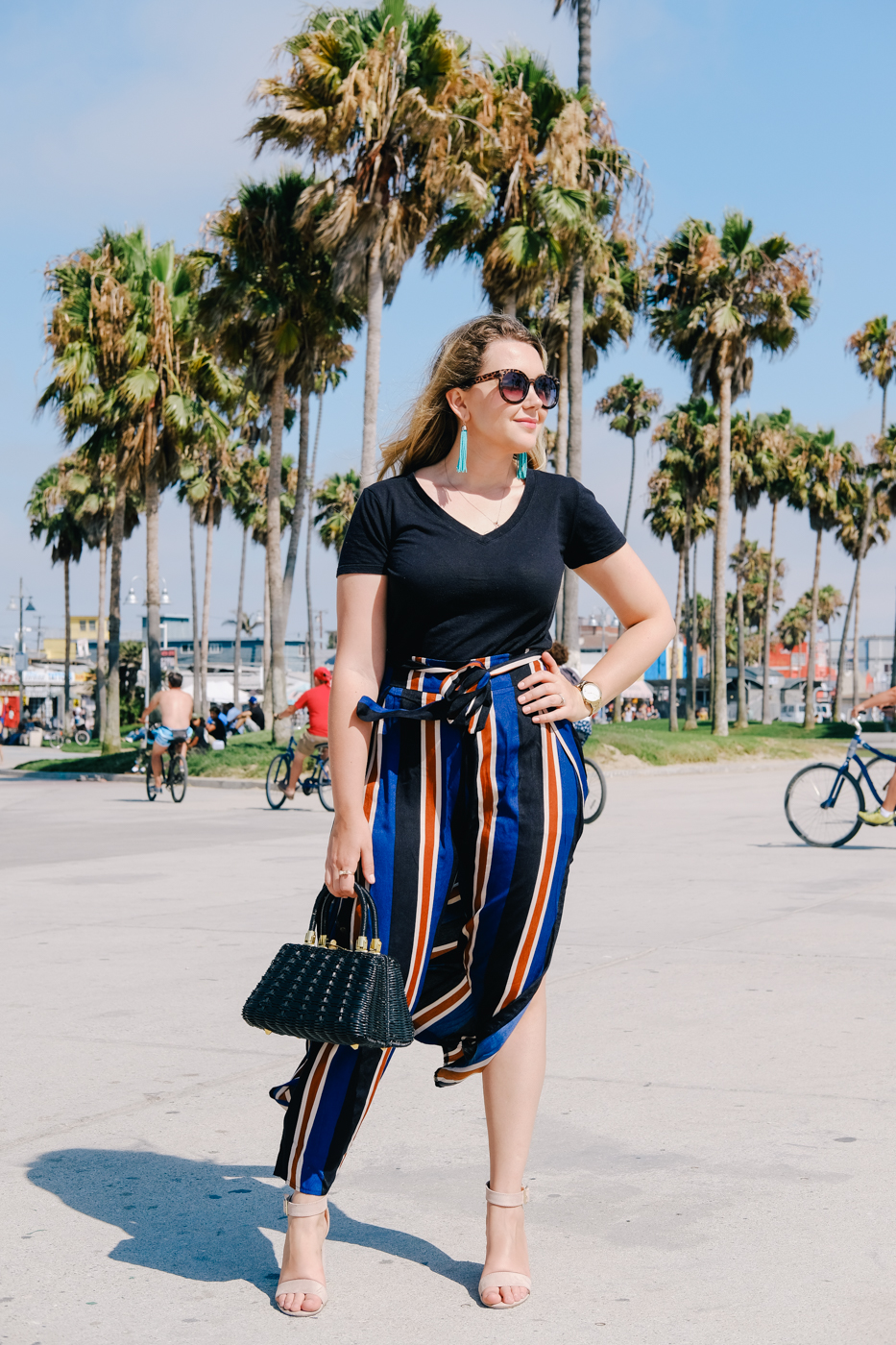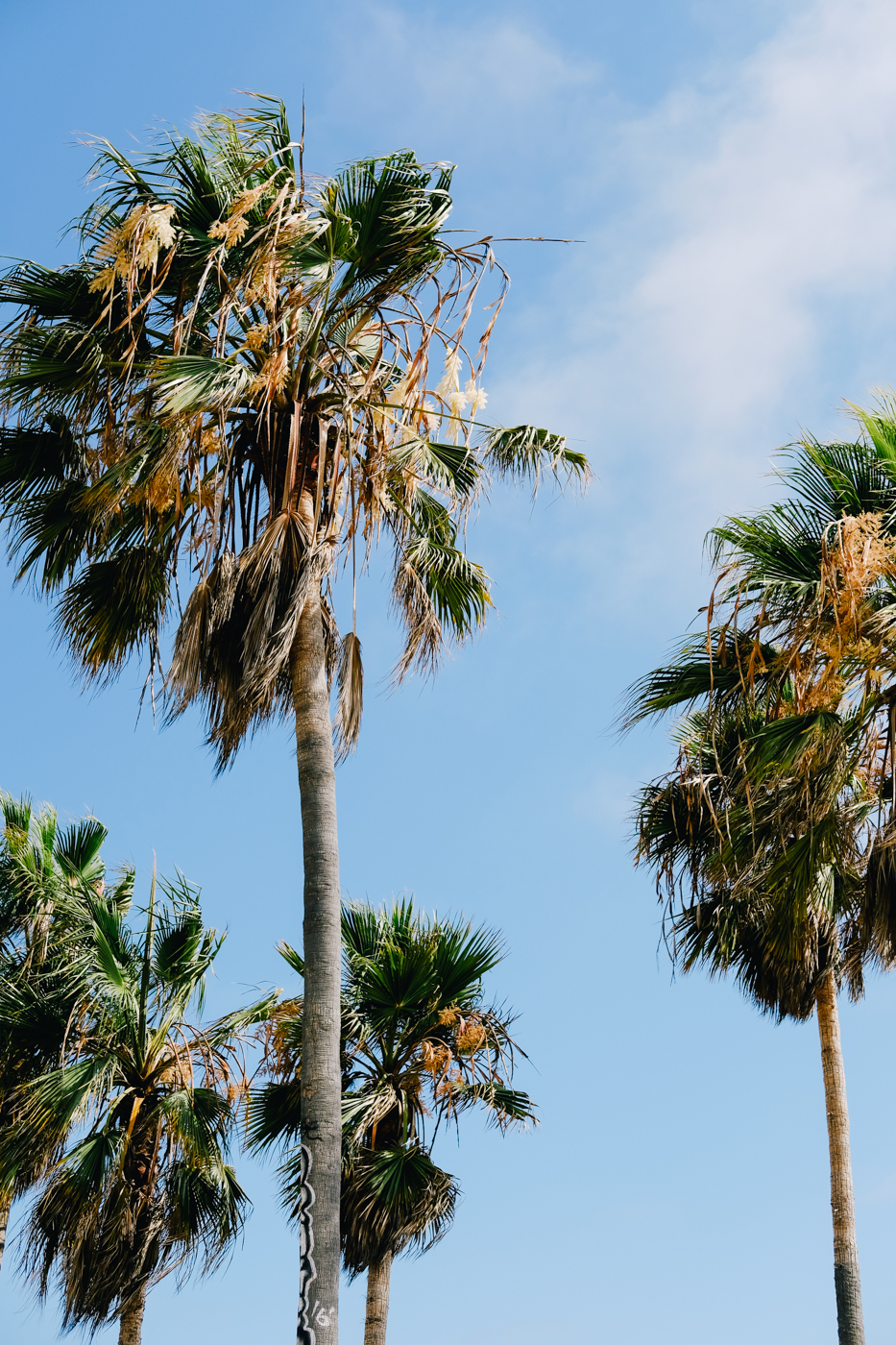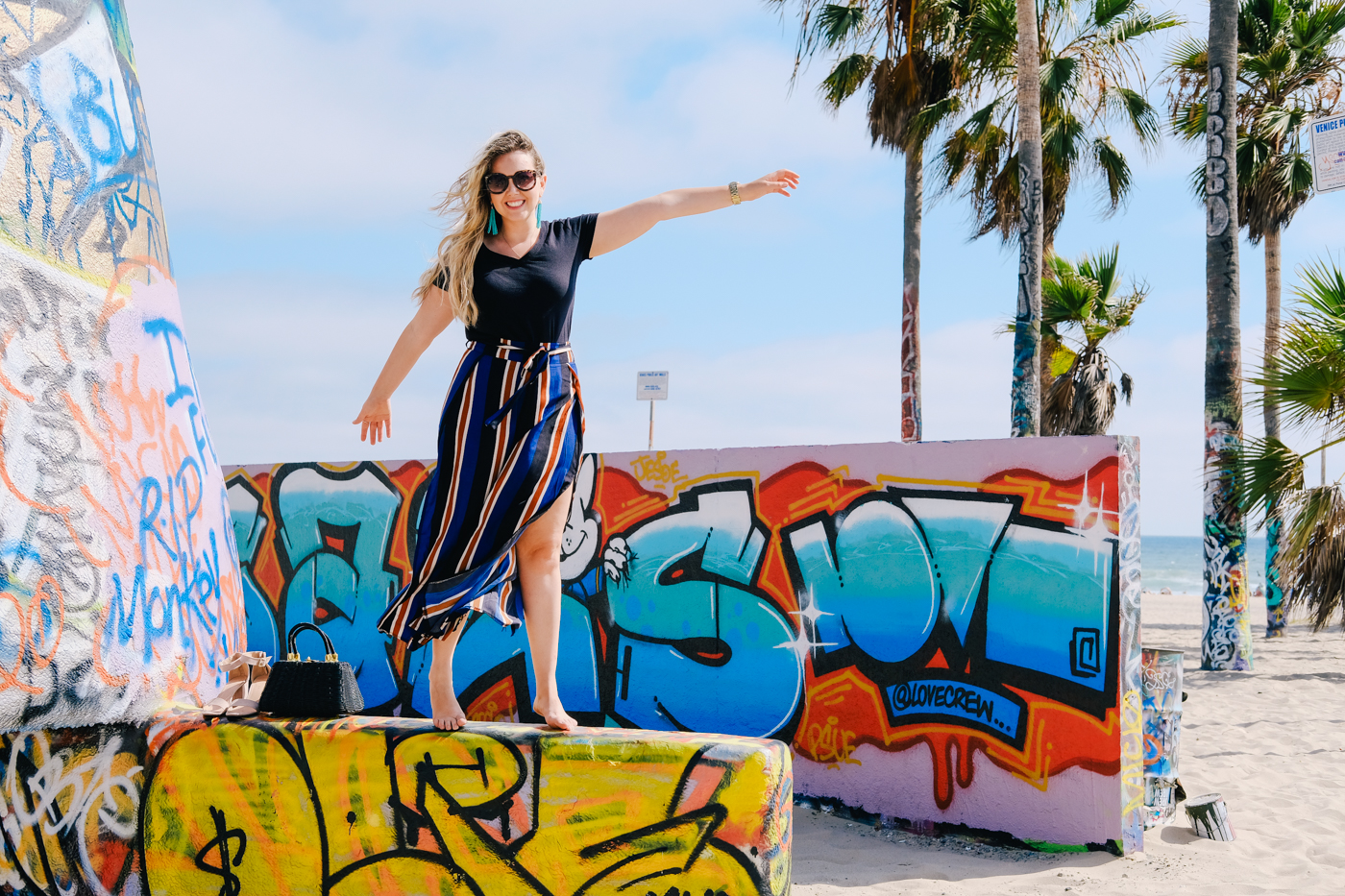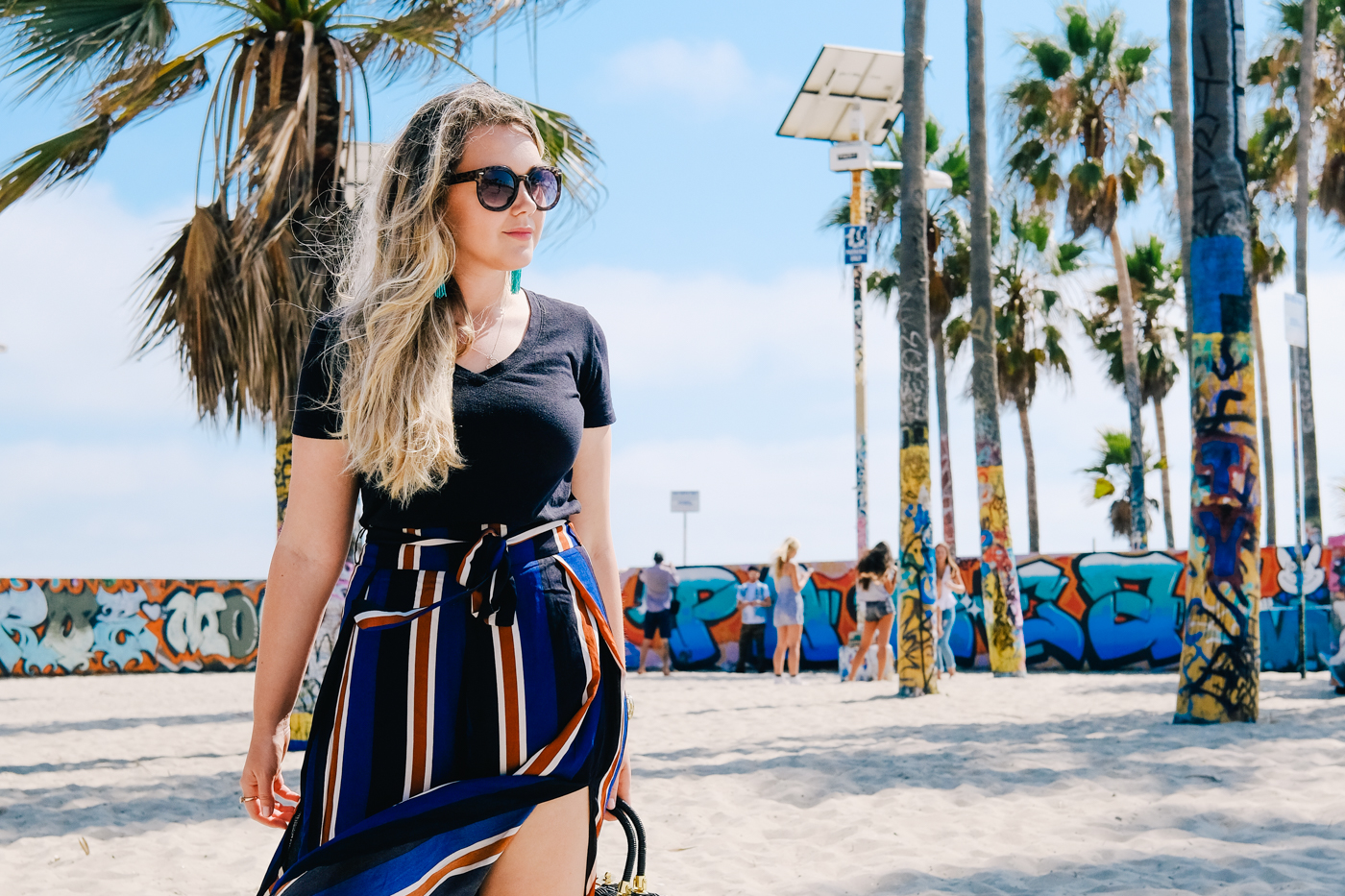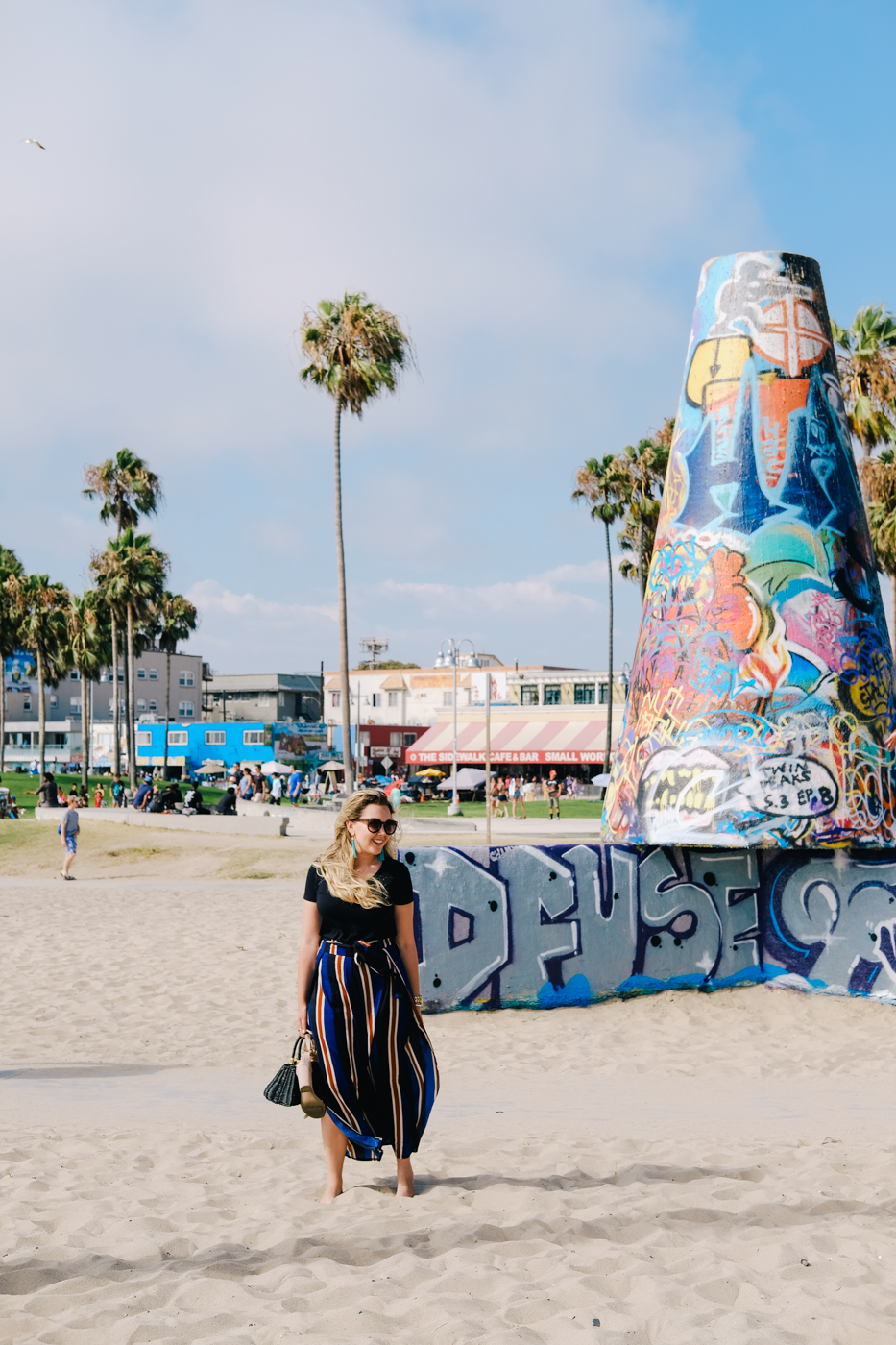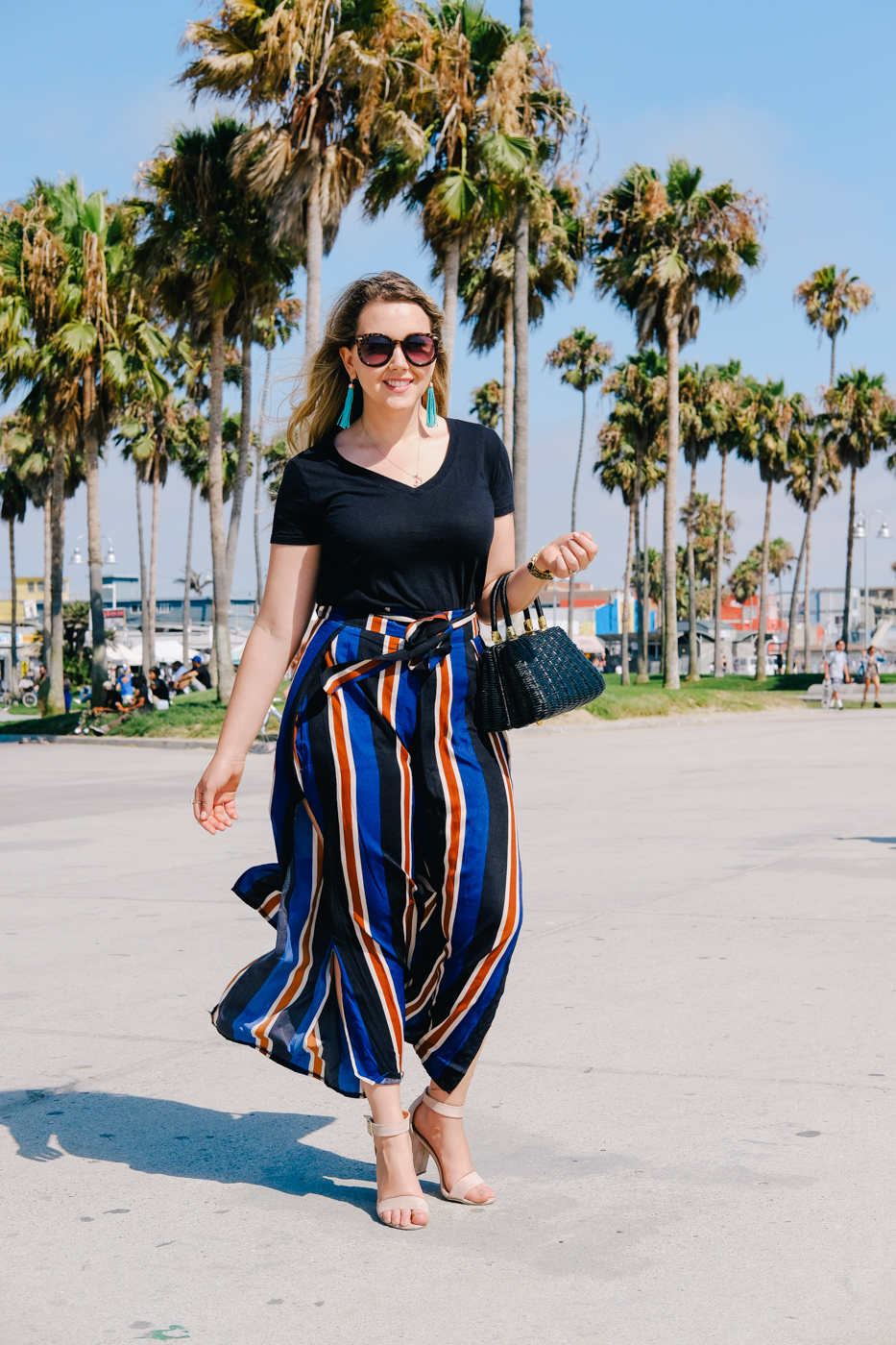 So what do you think? Are you going to get yourself a pair? These ones from Zaful are less than $15!
See you next time!
Love,
---
SHOP THE POST

---