Hello Everyone,
A couple weeks ago I received a few items from Zaful that I am in love with, and I have been wearing them all the time. If you follow me on Instagram @deboradahl you probably have seen me wearing them on my posts and stories. Today is finally time to share them on the blog with direct links to purchase, and guess what? They are all under $30!
In case you didn't know this yet, I always share my new items on the tab "New in the Closet". That way you can have early access to everything you see on Instagram, that hasn't been blogged about yet. I do this, so you don't miss the chance of buying something before it's sold out. Unfortunately, one of these pieces are already sold out, but I've linked similar styles for you girls. Here is everything that came from Zaful.

1. Red Polka Dot Dress
I have been on the look out for a red polka dot dress for a while. I already owned a blue and black dress, but it was always hard to find the perfect red one. That was, until I saw this wrap dress with polka dot print from Zaful. Wrap dresses are flattering on every woman. They complement all the body types, because their V neck lengthens the torso, while the tie waist that cinches on the waist gives an ultra-slimming effect.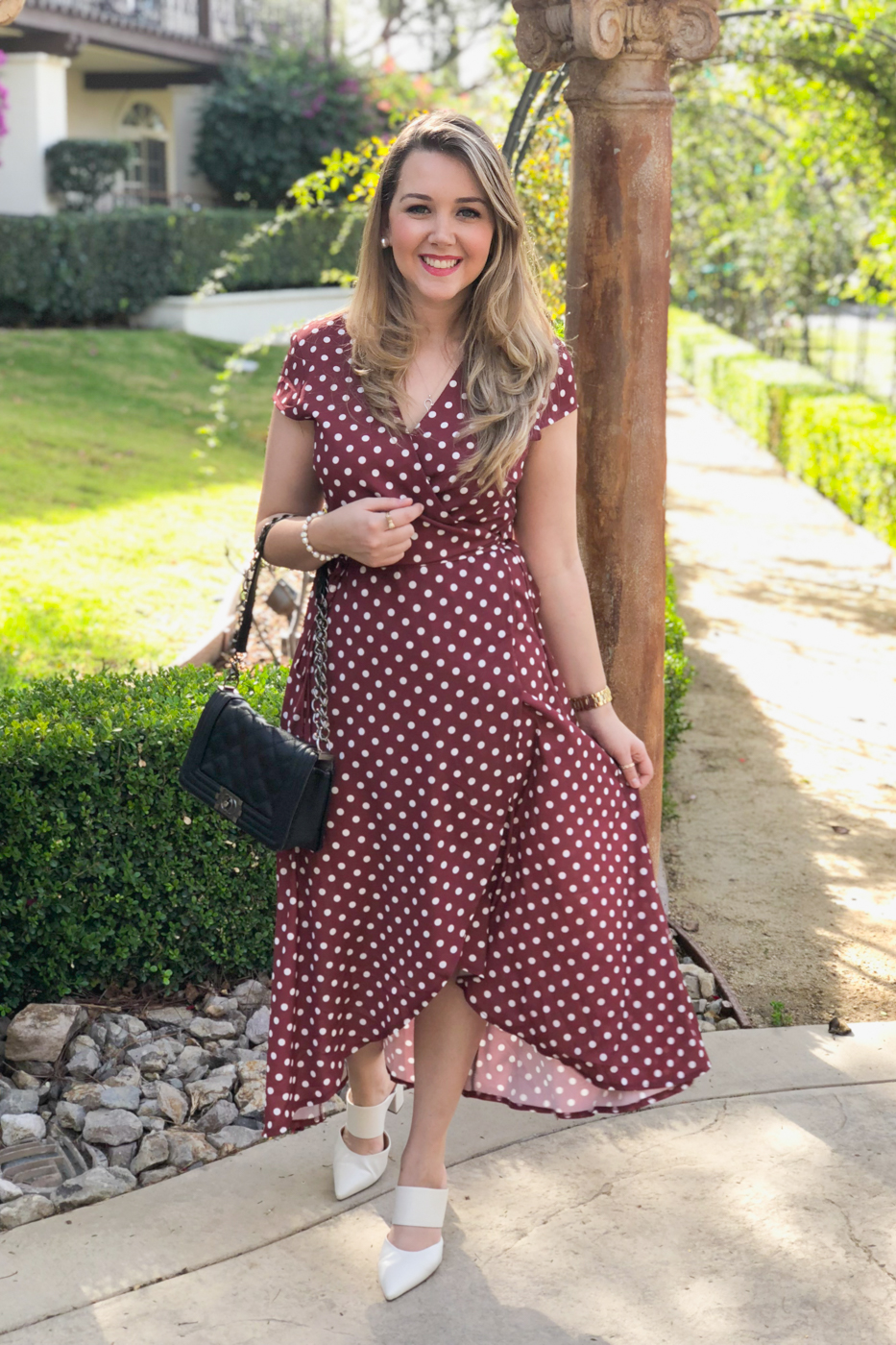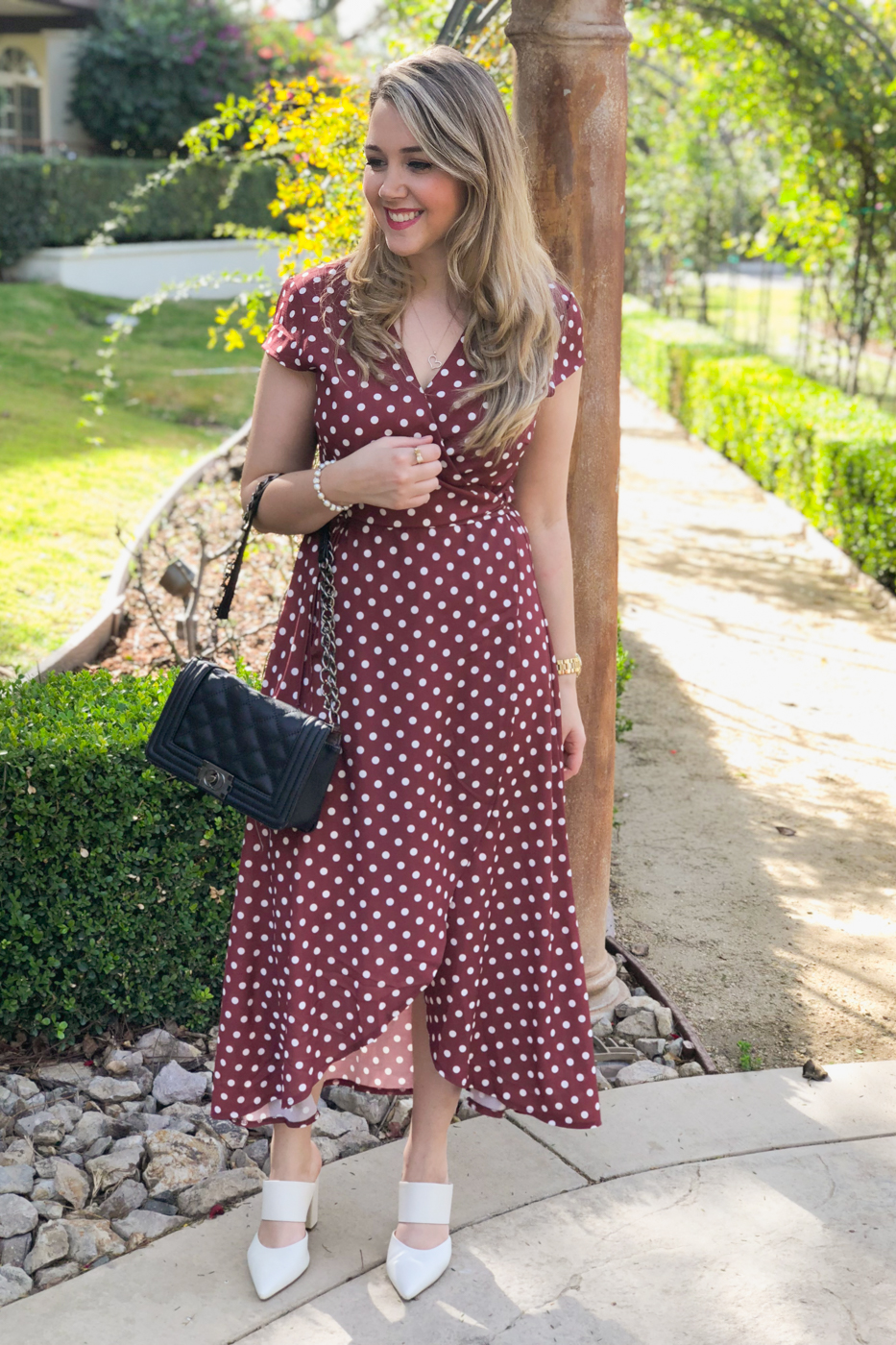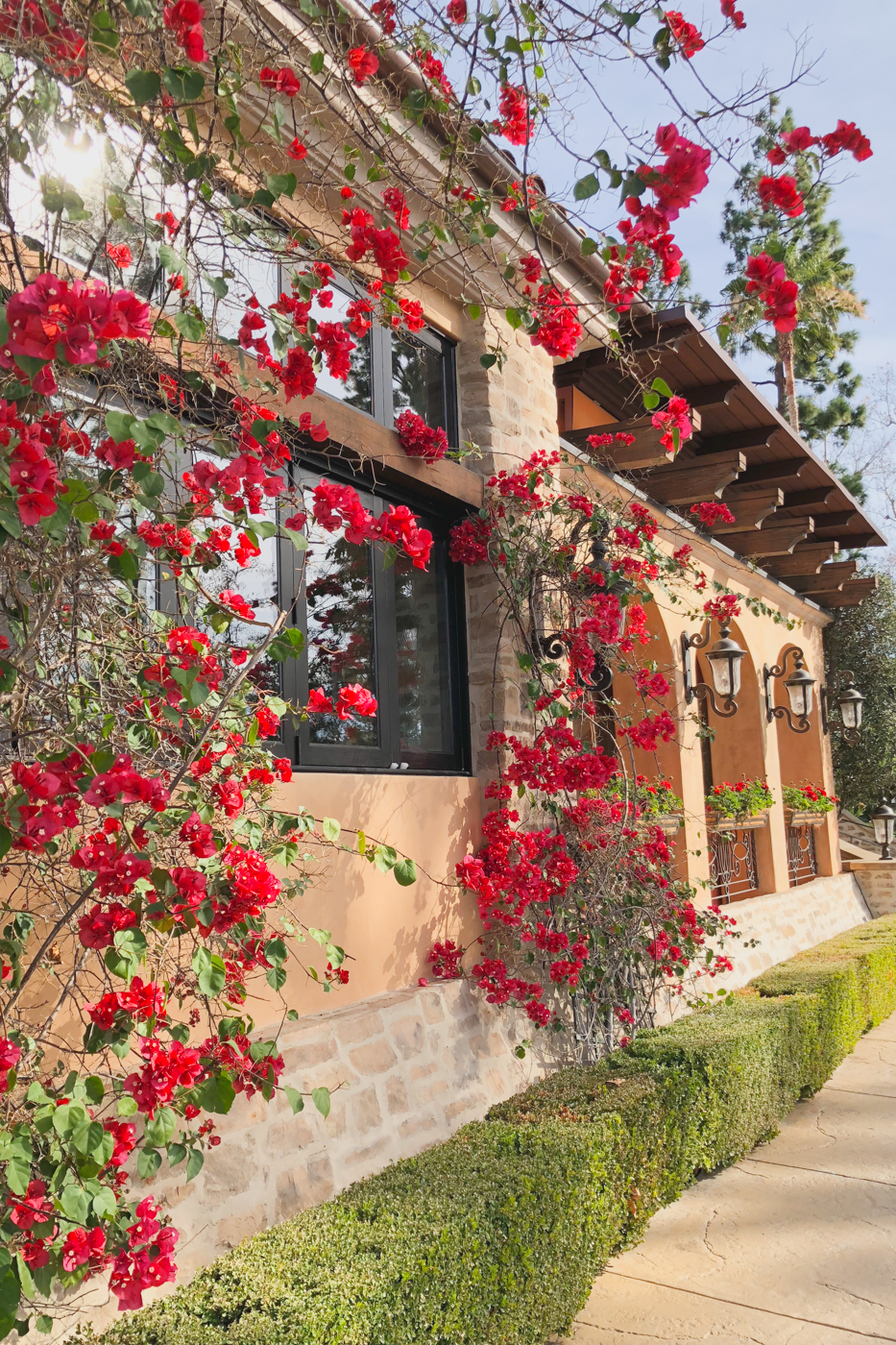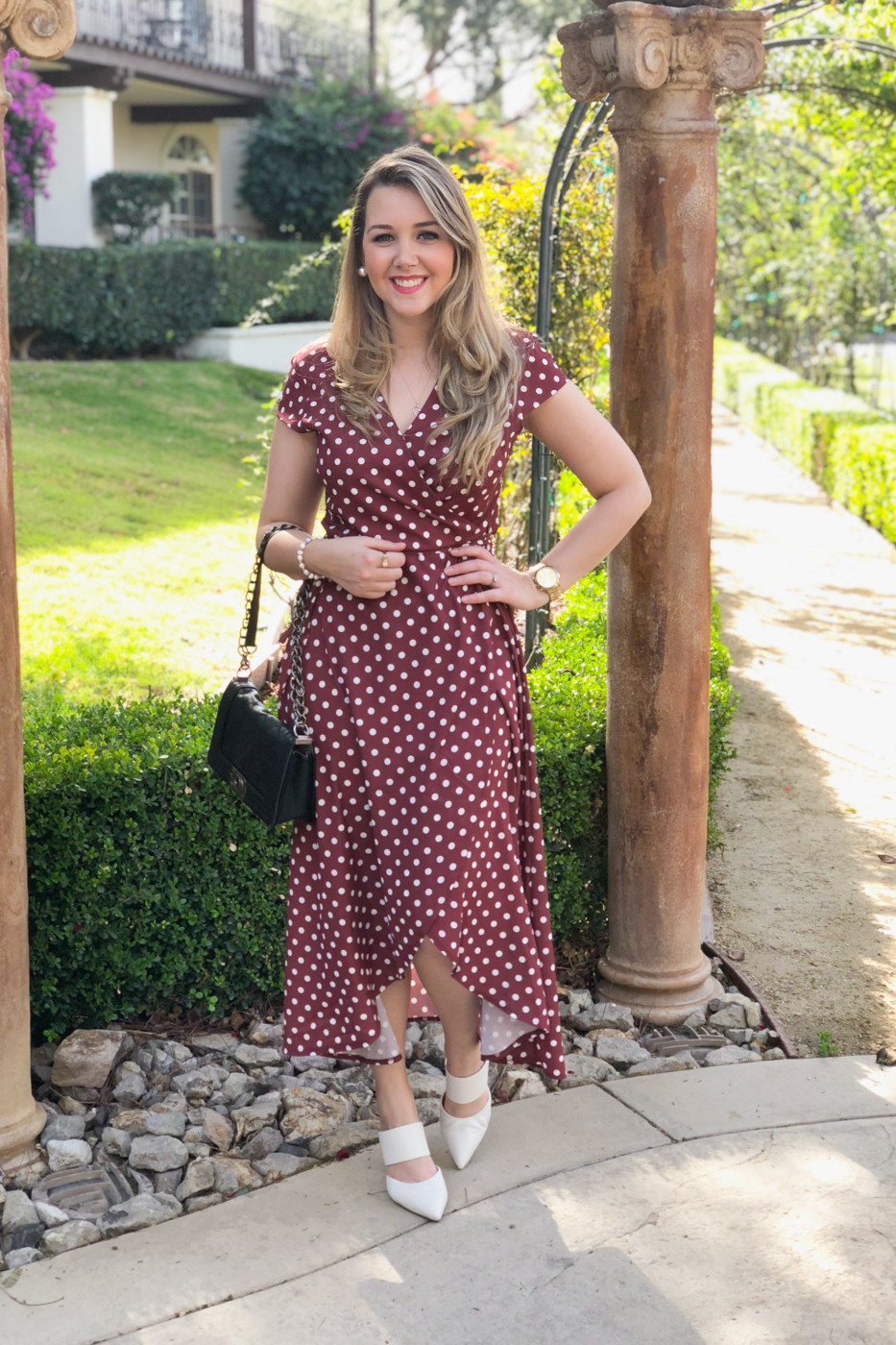 2. Pleated Flare Sleeve Striped Tee
The perfect encounter of two beautiful and classic trends meet in one blouse. A striped tee with pleated flare sleeves. Can it get any better? I don't think so. I blouse like this can easily transition from casual to chic when paired with the right accessories.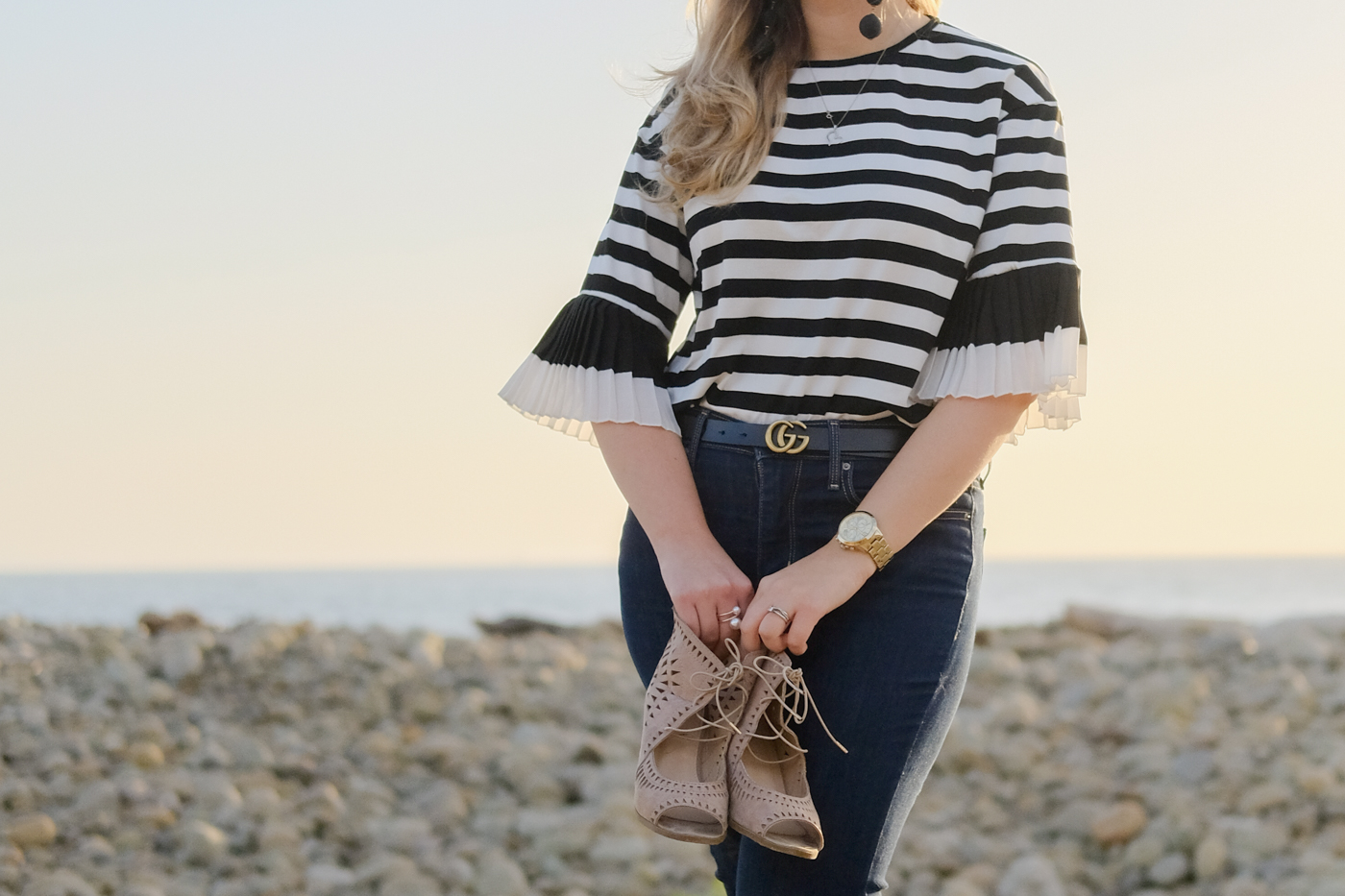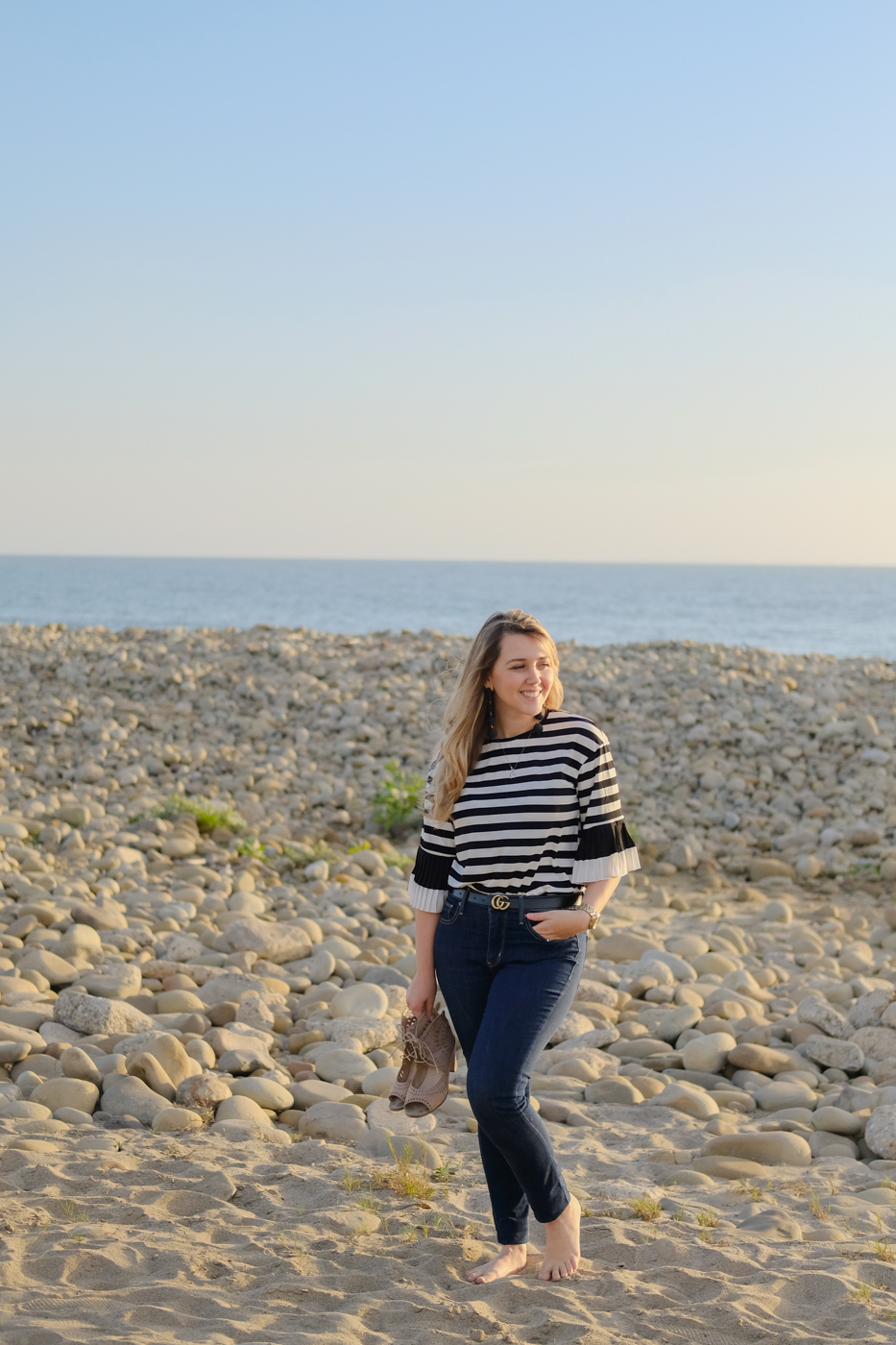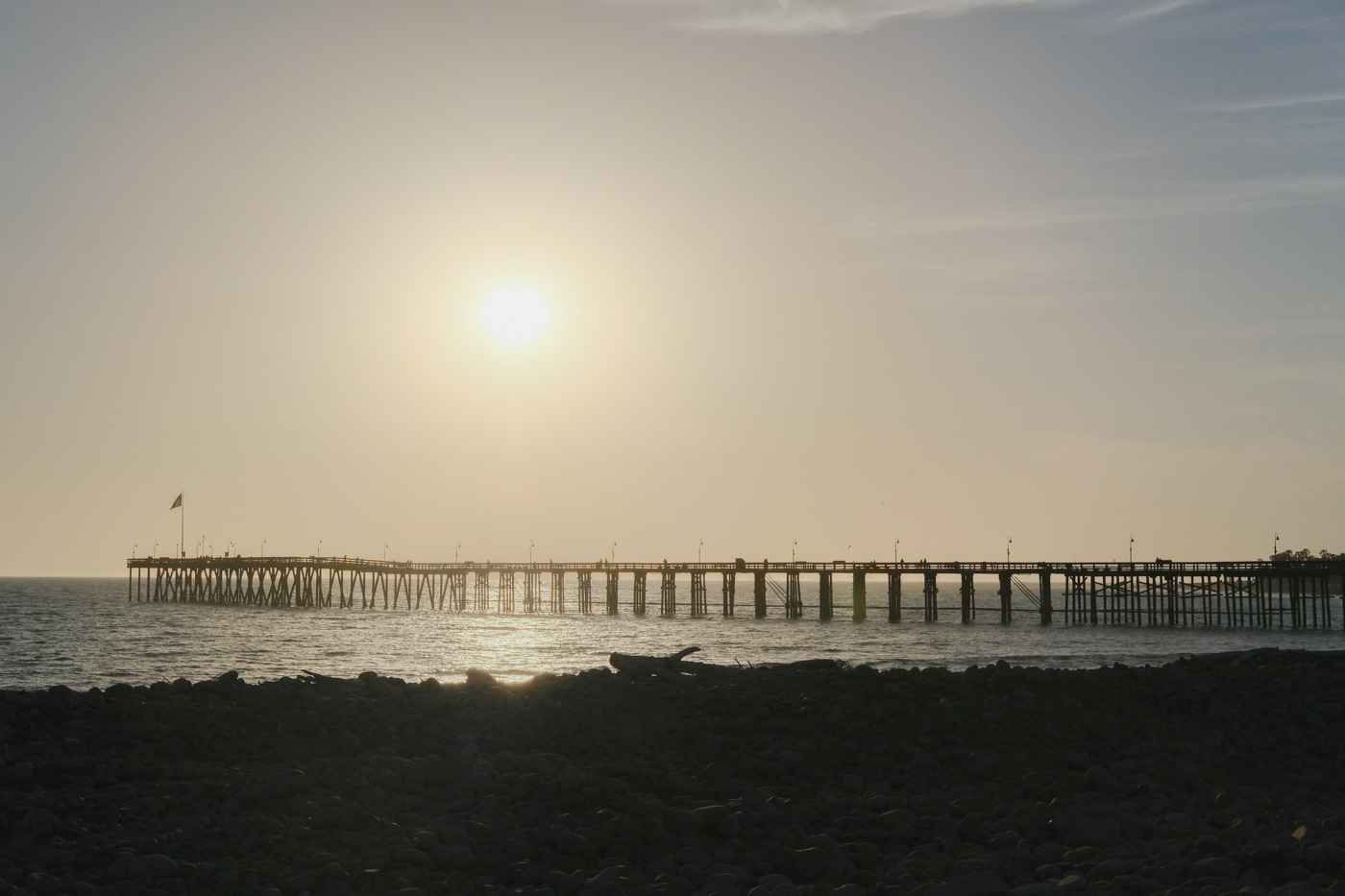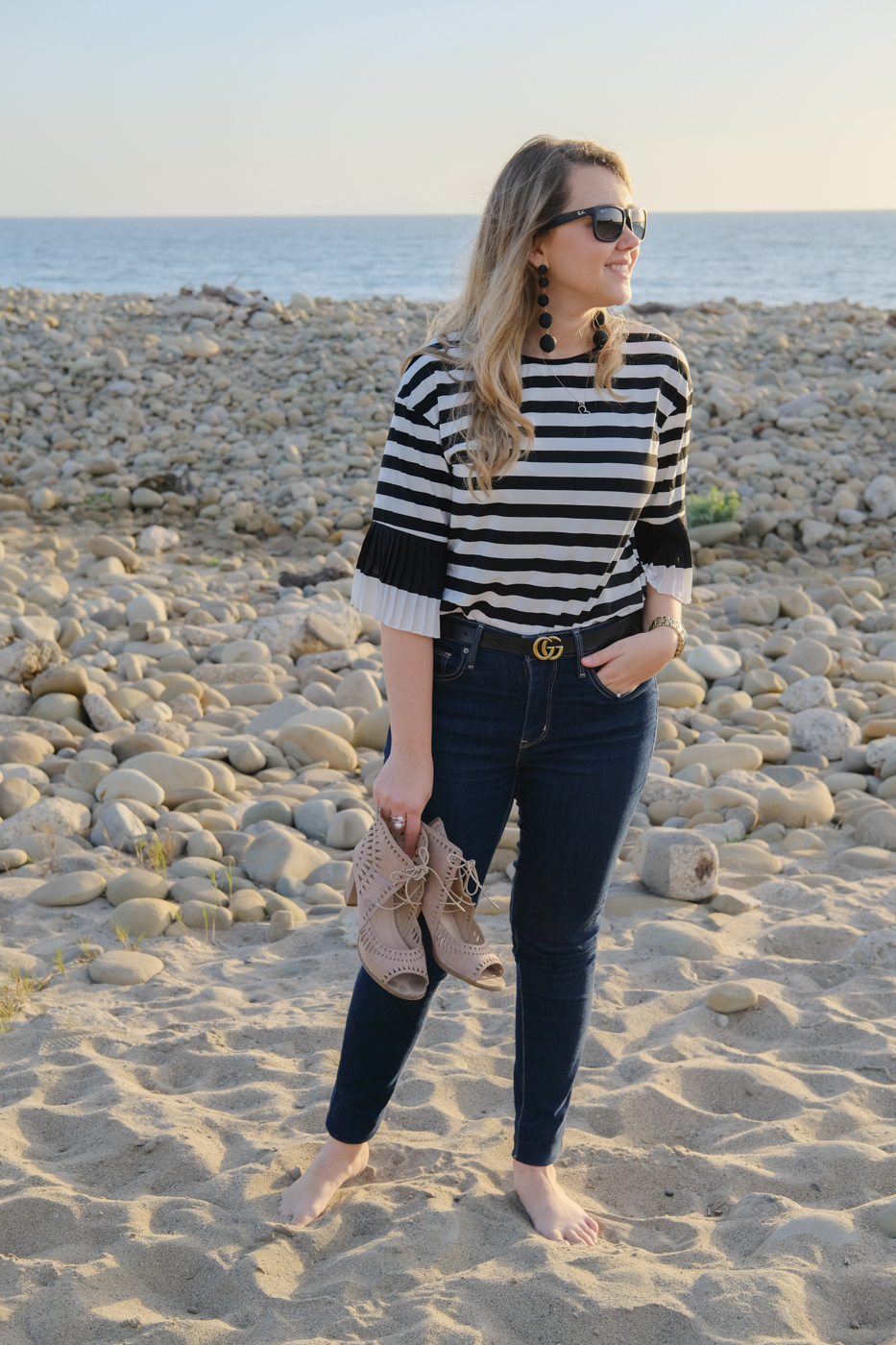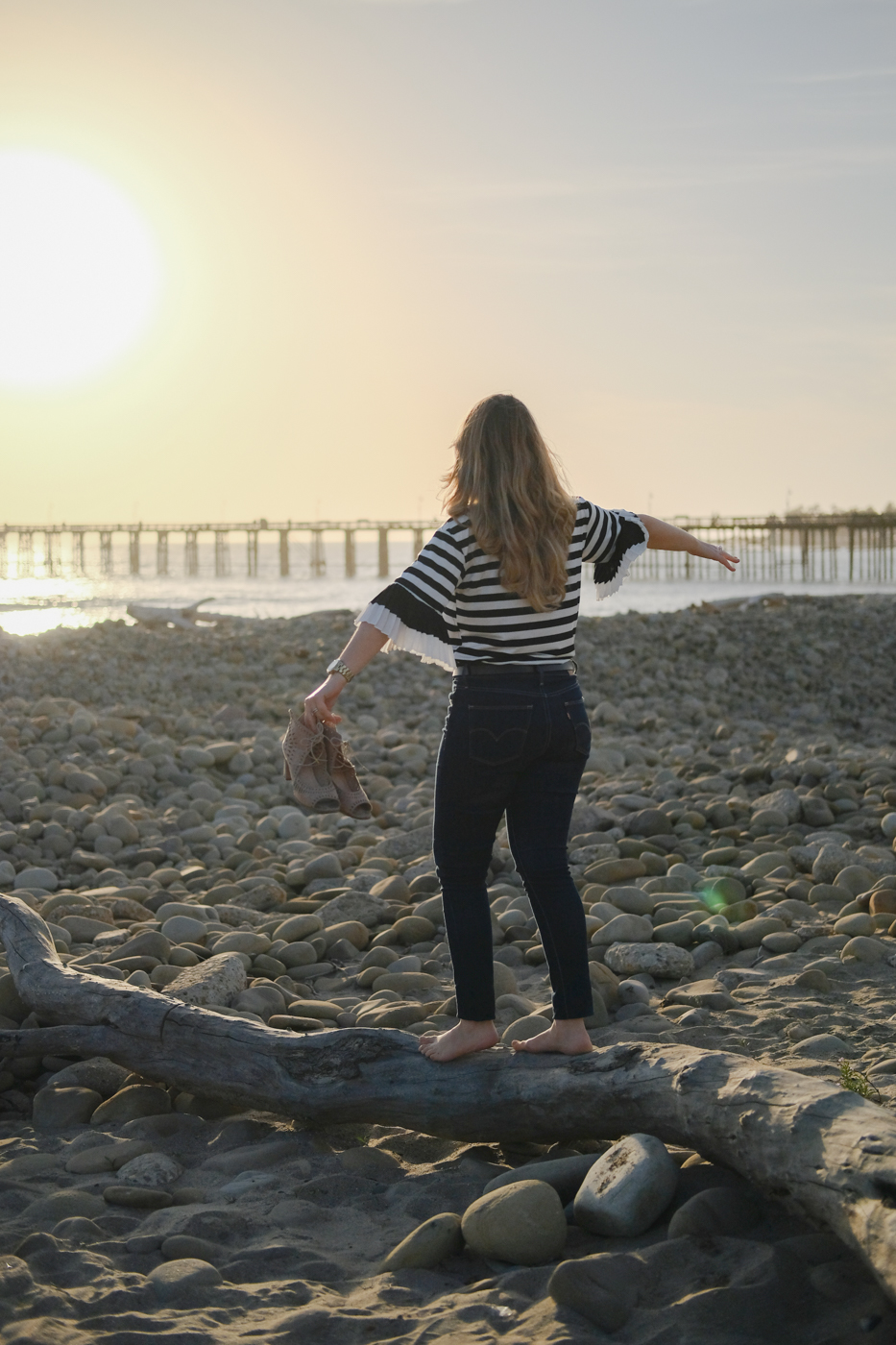 3. Drum Bag with Metal Handle
Last summer the straw drum bags were the ultimate summer look, so of course the style would not abandon us now that we are facing cooler temperatures. Winter always calls for more elegant accessories, so the drum bag is now made of leather or heavy fabrics, with metal accents. I love the tassel on the bottom, and how different this handle looks. The bag also comes with an optional transverse handle.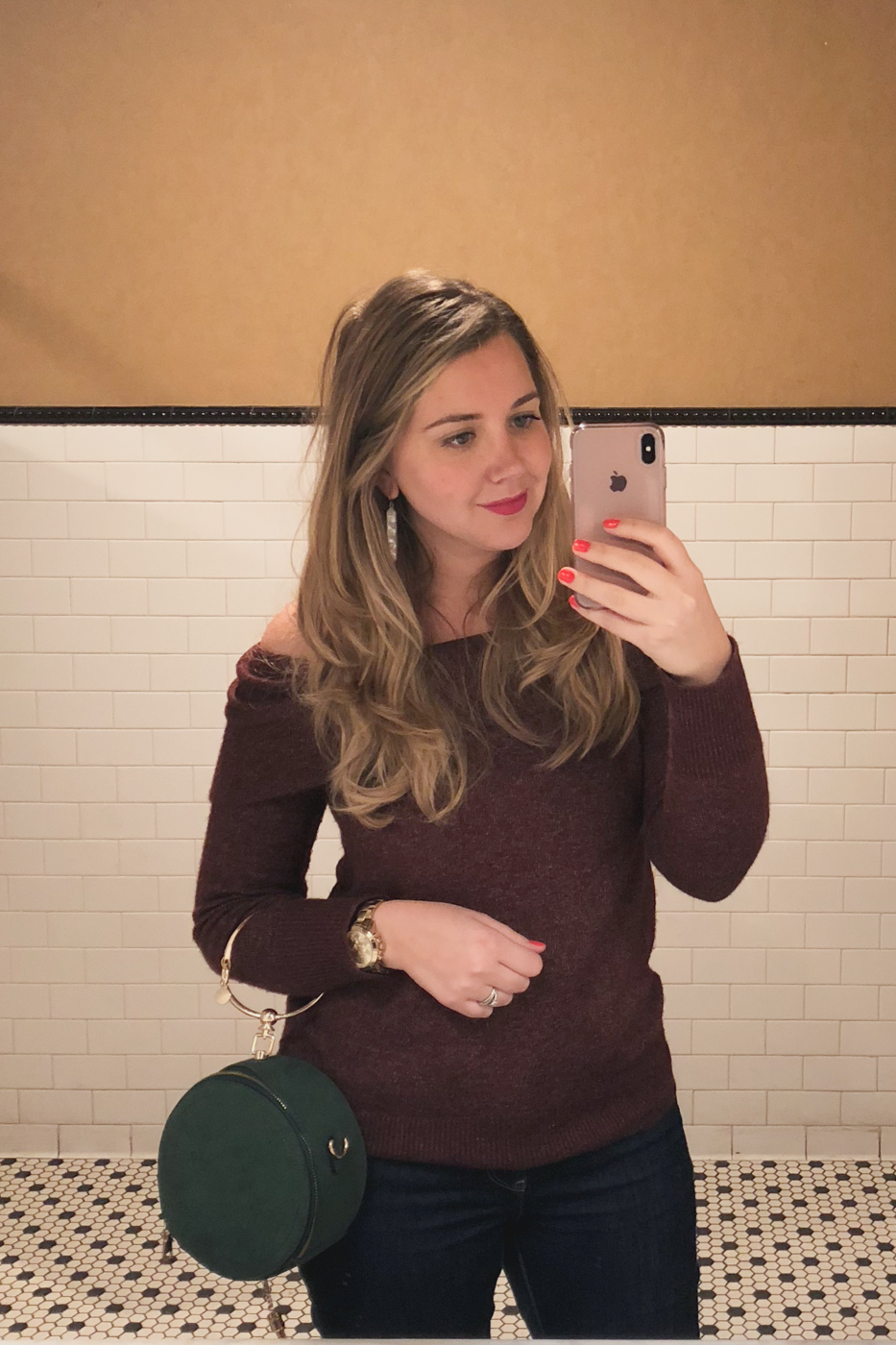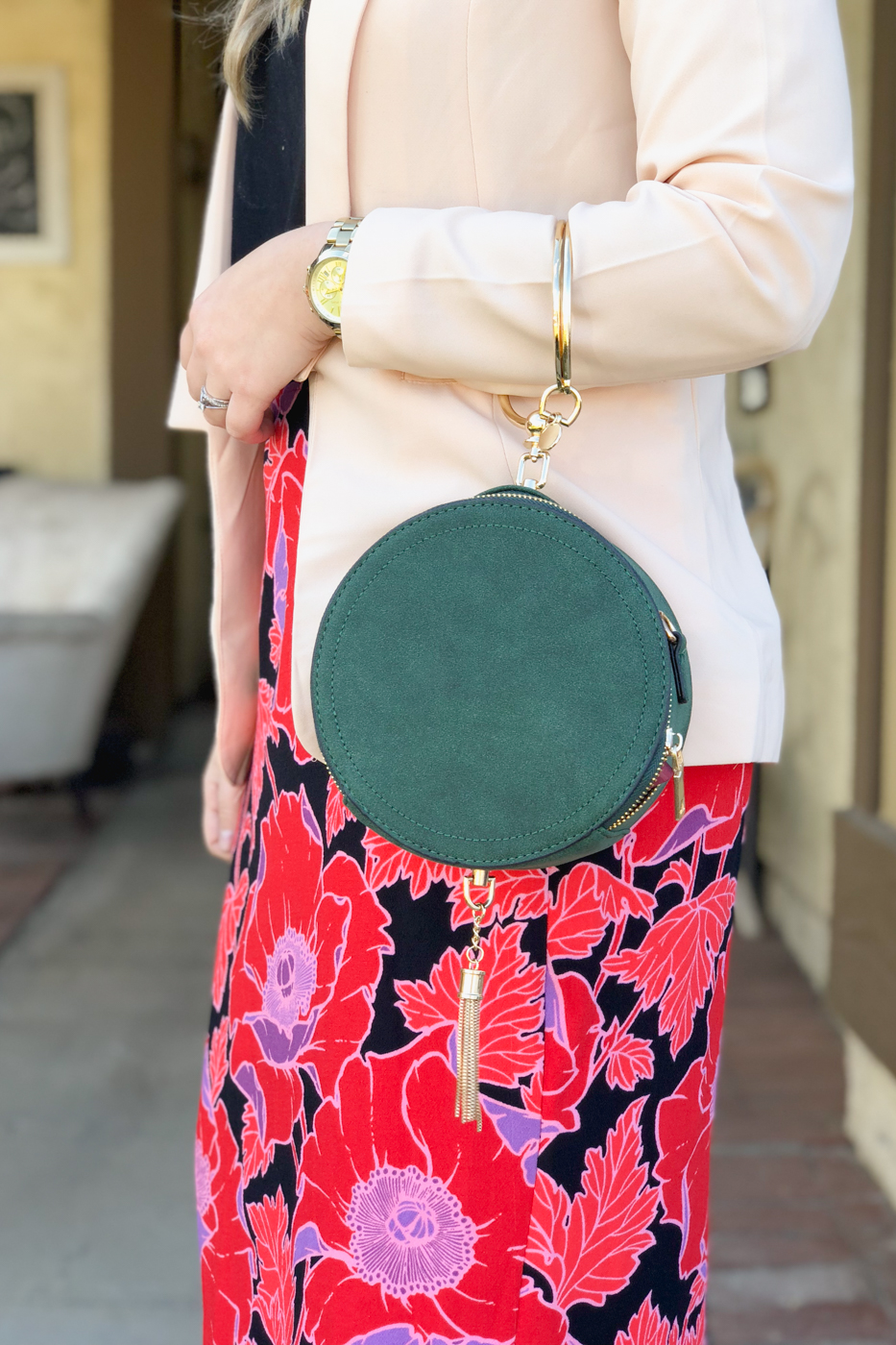 4. White Eyelet Blouse with a Bow
White blouses are one of my favorite closet staples. They never go out of style and they match everything. I like to invest in different styles and I was obsessed with this romantic one. Unfortunately, this one is sold out, but I was able to find other similar and beautiful blouses at Zaful's website if you would like to invest in one for yourself.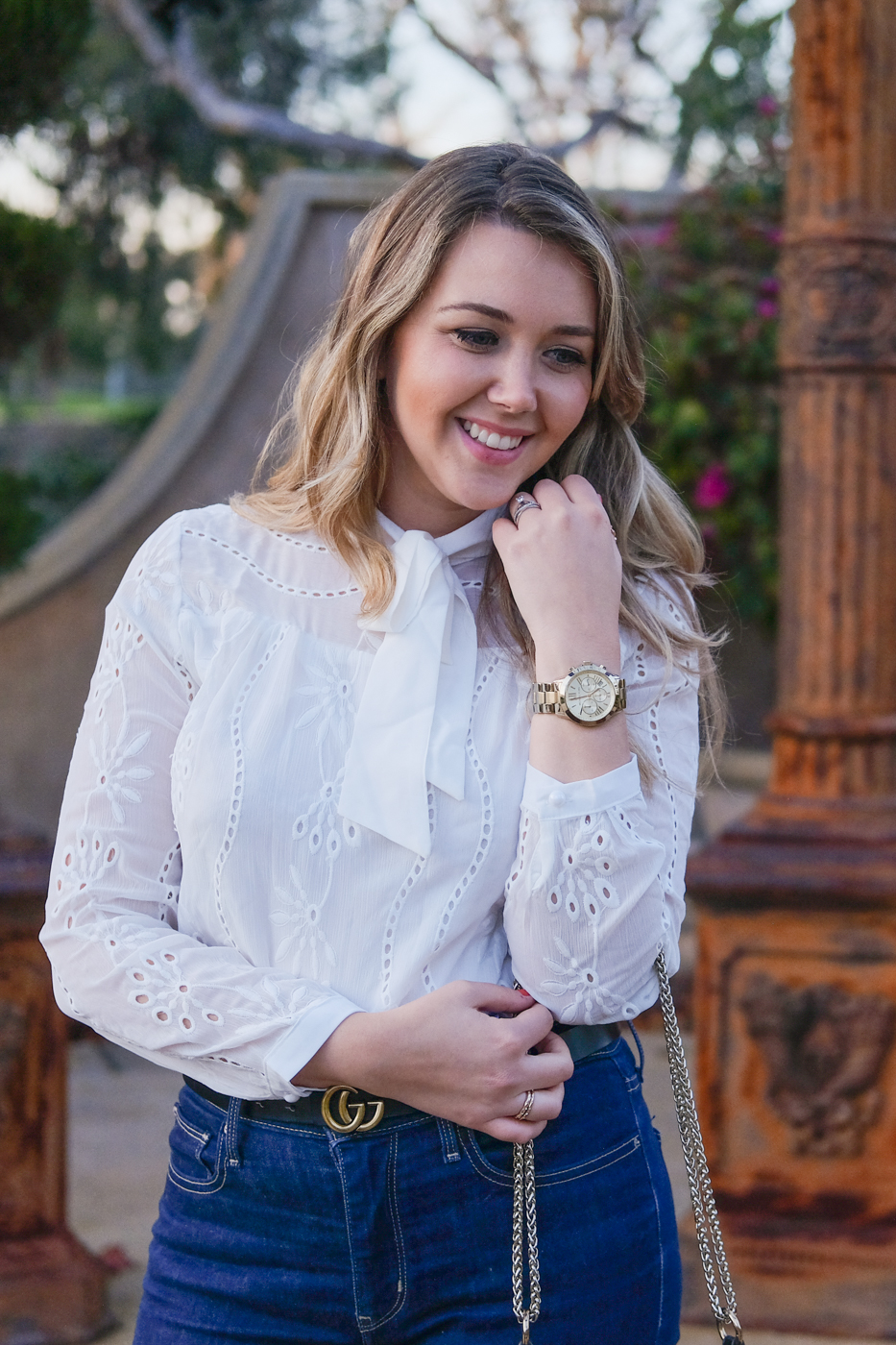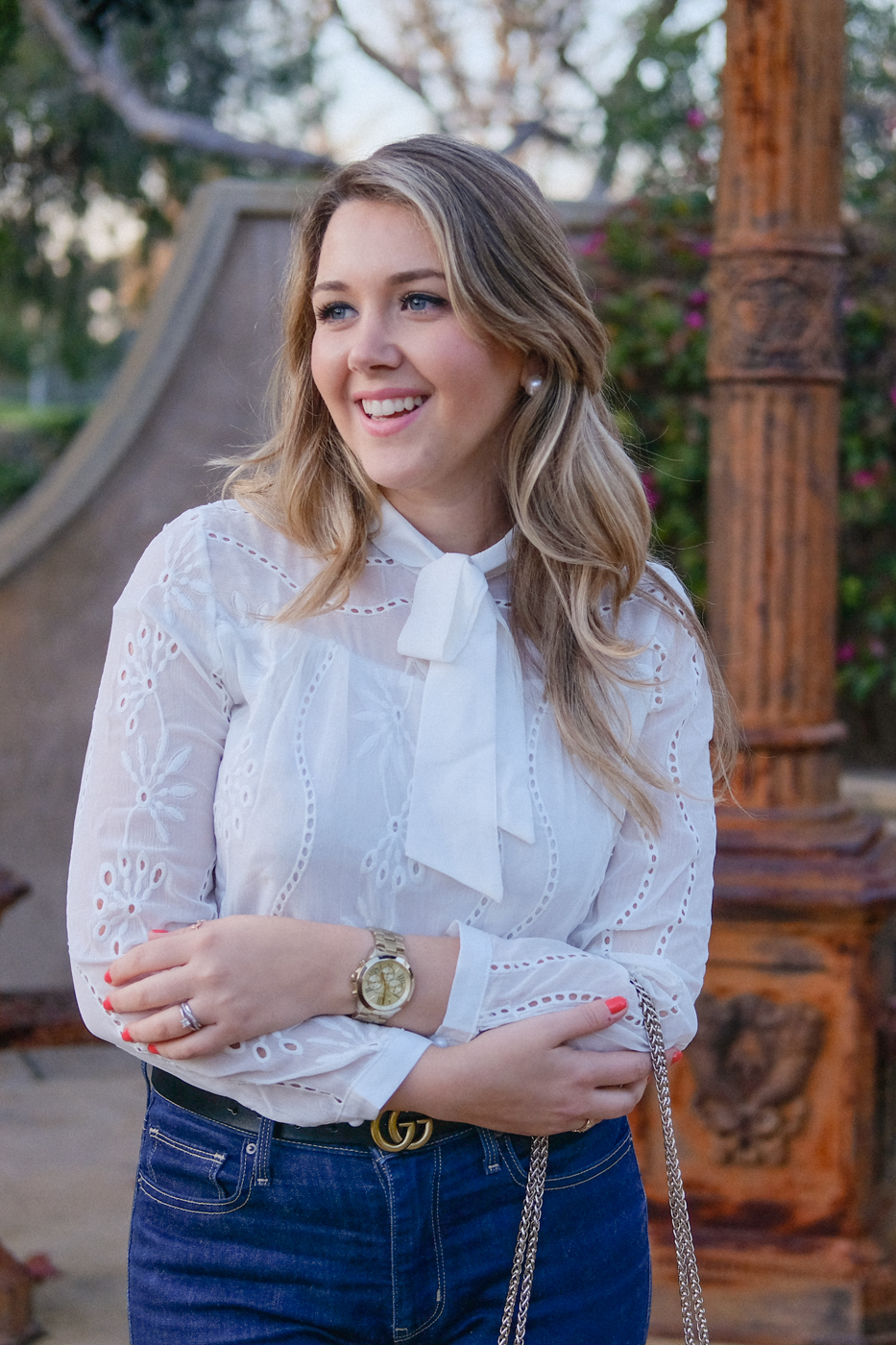 Which one was your favorite look? Check out Zaful's website for more gorgeous pieces!
See you next time!
Love,