Hello Everyone,
Last week I attended my second Fashion week in Los Angeles, the LAFW 2018. As always, the event was a smashing success. The LAFW is an organization dedicated to raising the profile of fashion in the United States with focus on the emergence of Los Angeles as one of the most important cultural cities in the world. Sadly, my midterm exams limited my attendance, but I was happy to attend two shows on Saturday night and meet some wonderful people. Below is a picture of me and Grace Wethor, one of the LAFW ambassadors. Grace is only sixteen, but she is a fashion icon. Teen Vogue It girl, actress, and author of the book You are so Lucky,  about her battle against brain cancer.
From what I was able to see, this year's shows were very fun and creative. Most of the presentations were interactive, with models dancing and acting for the fans, keeping the energy way high! Way to go LAFW!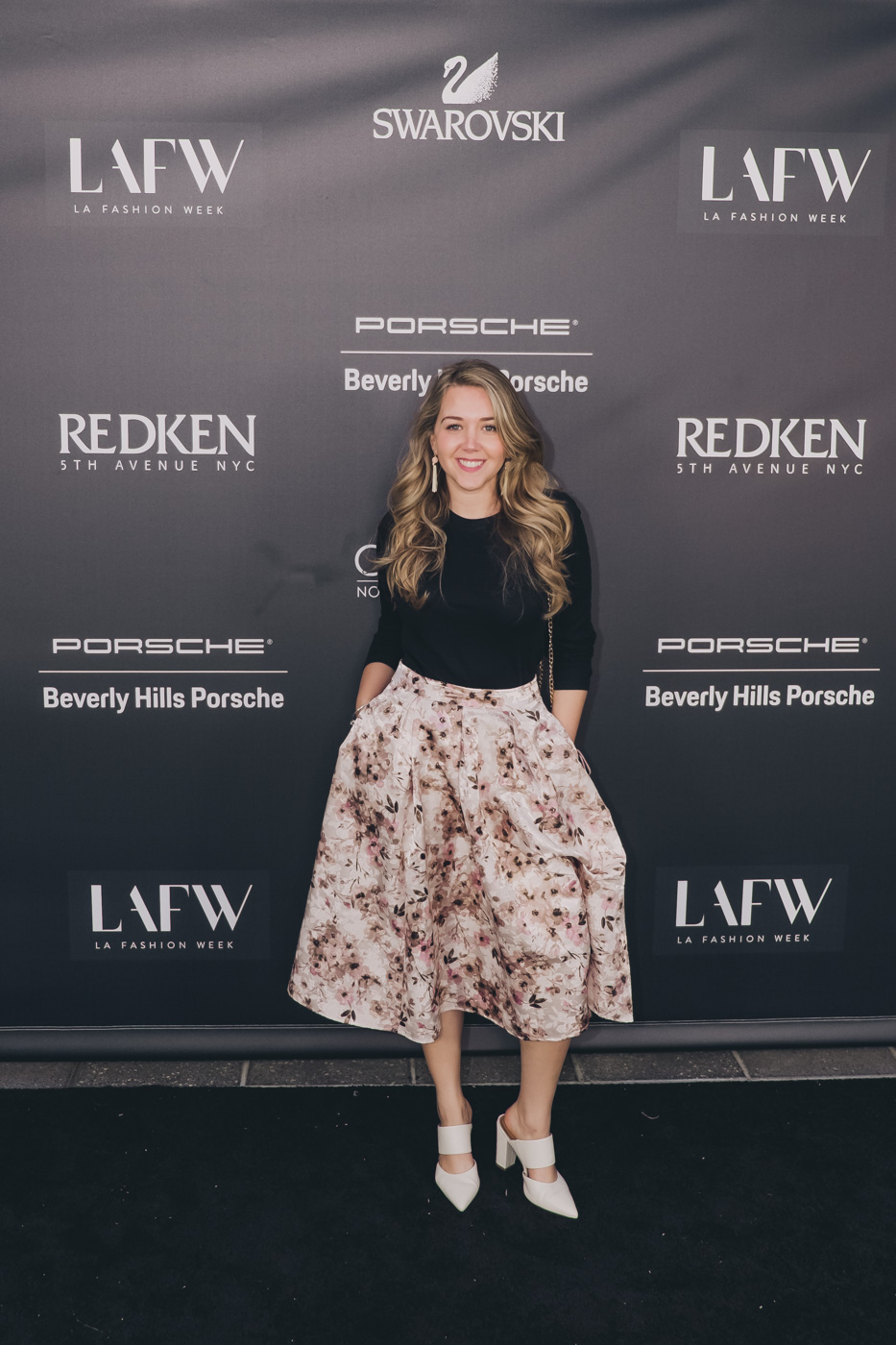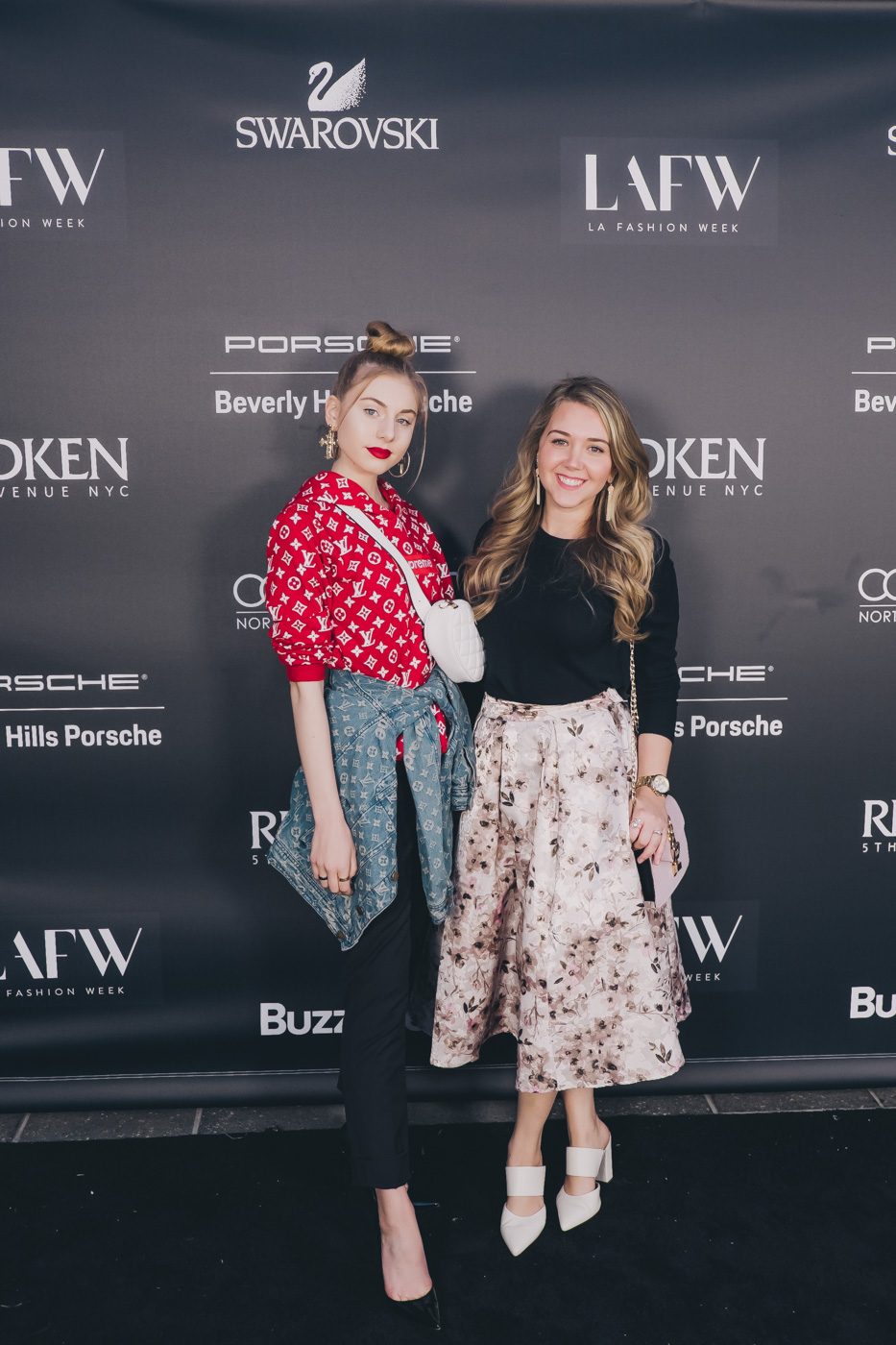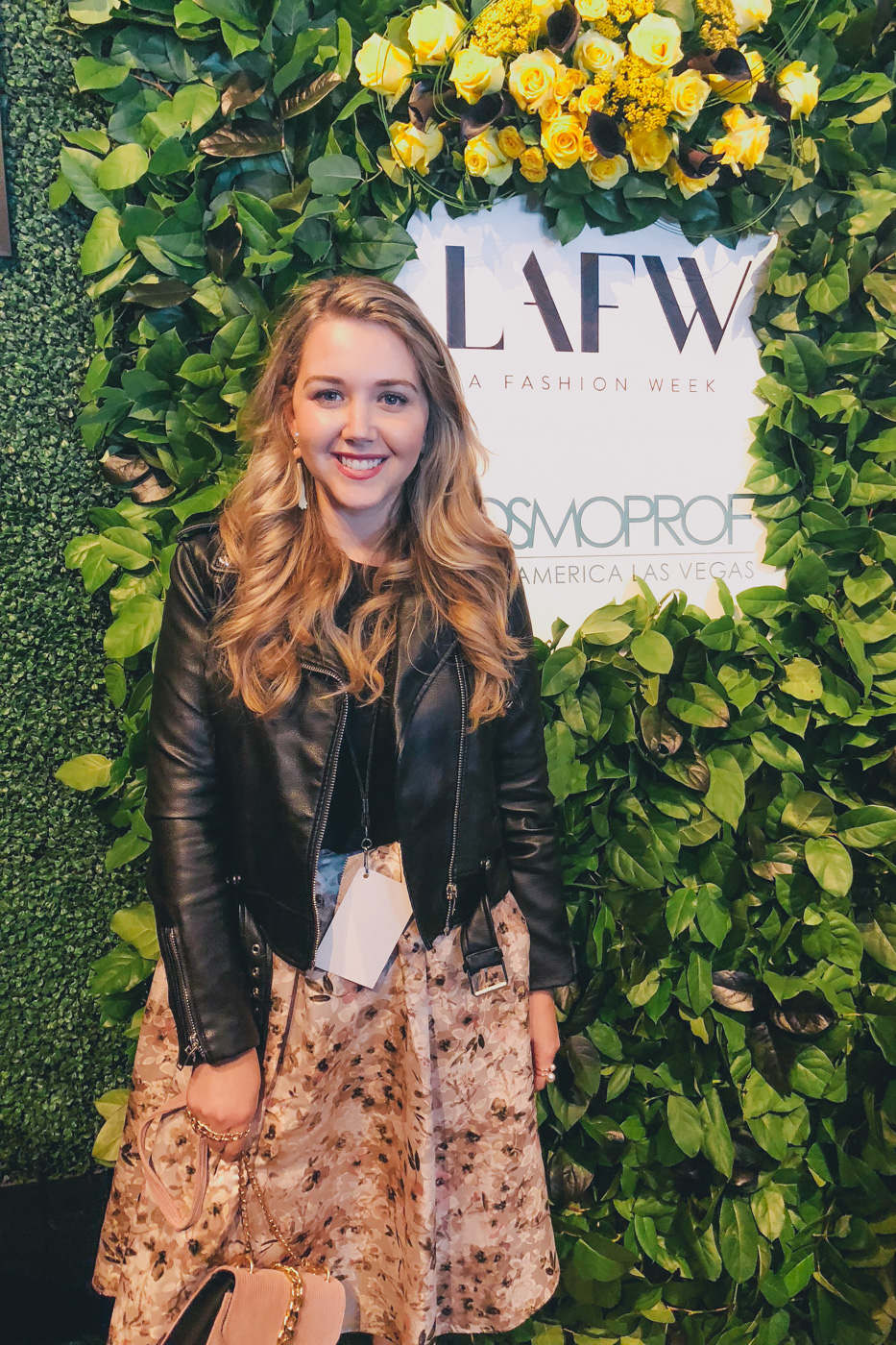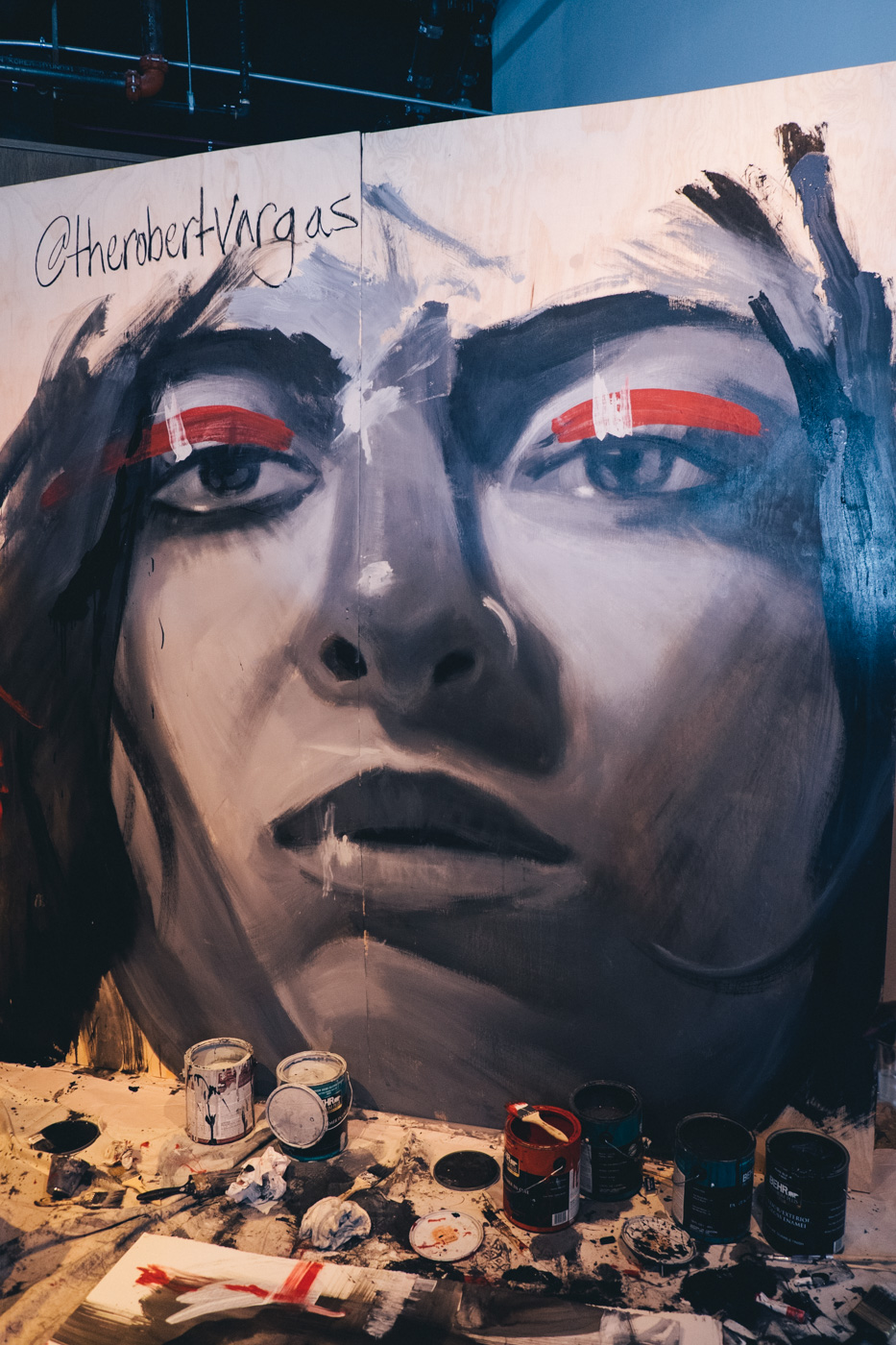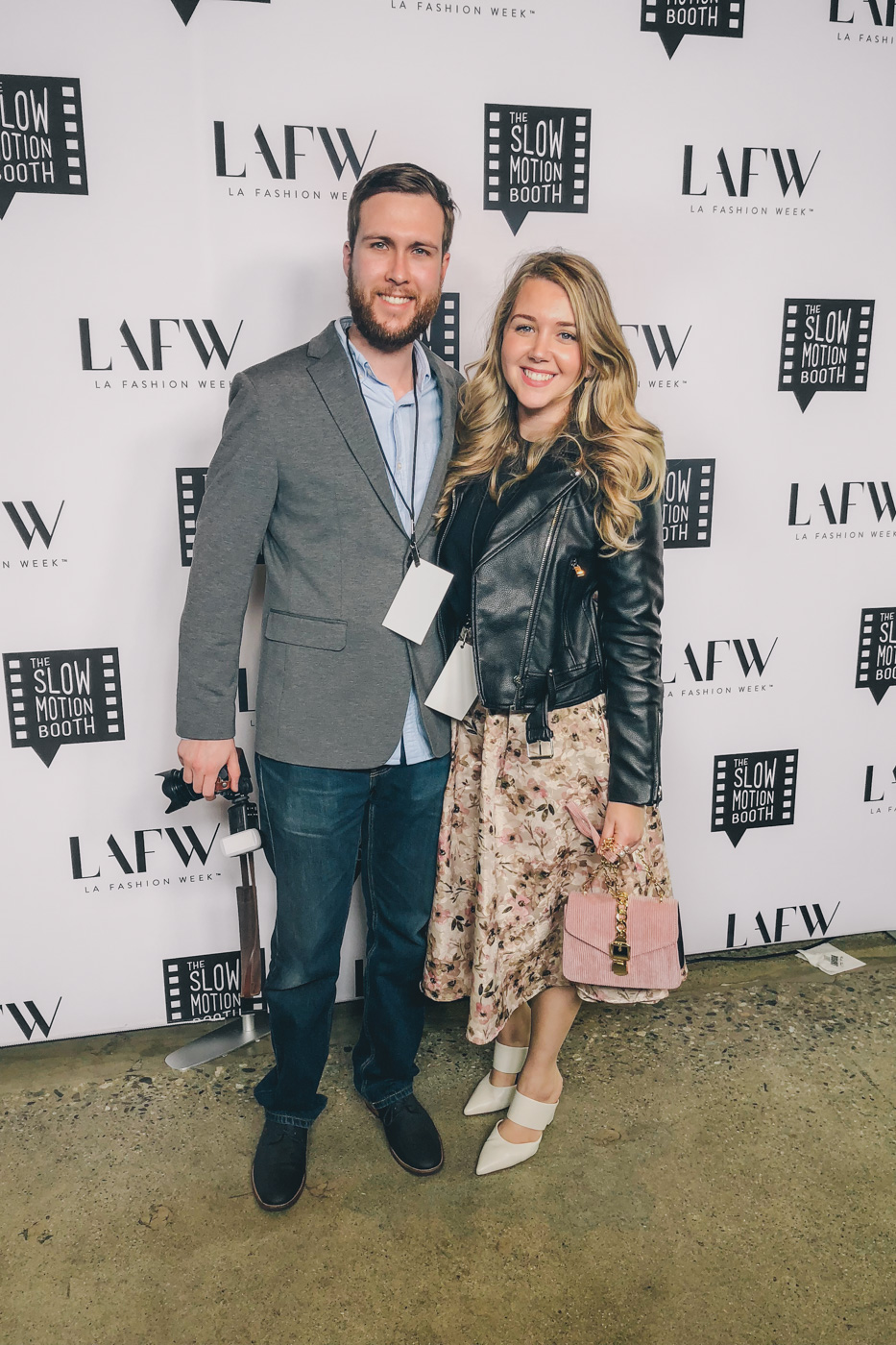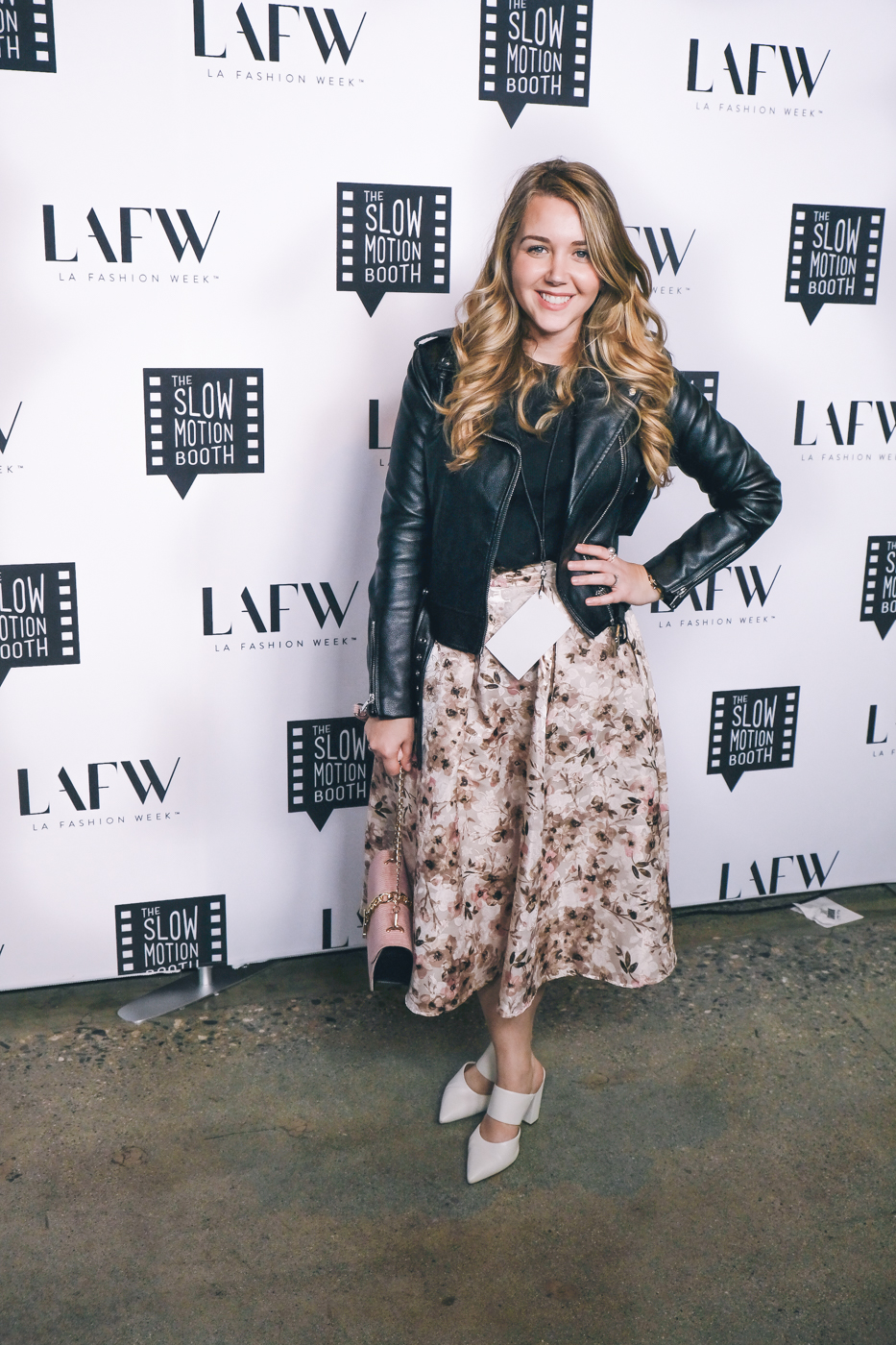 SHANI JAMES COLLECTION
Shani James collection was amazing. Her eccentric wigs and hairstyles were the perfect combination to the creative and beautiful items she presented. Shani's vintage meets futurist collection made everybody stare in awe.  With classic and ambitious pieces, her style made all of us want a piece for ourselves.  The second look with a cream color jacket and hat were my favorite.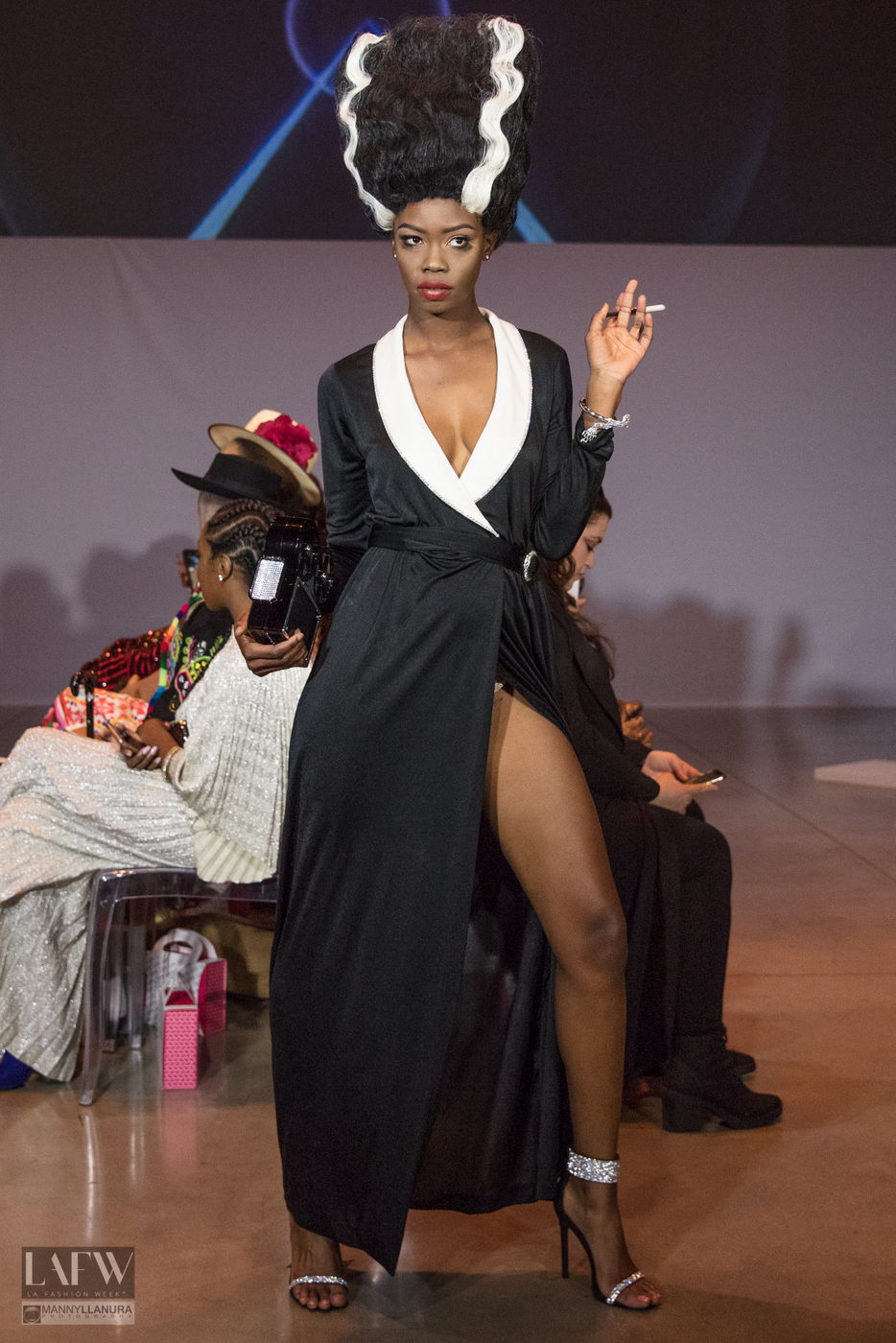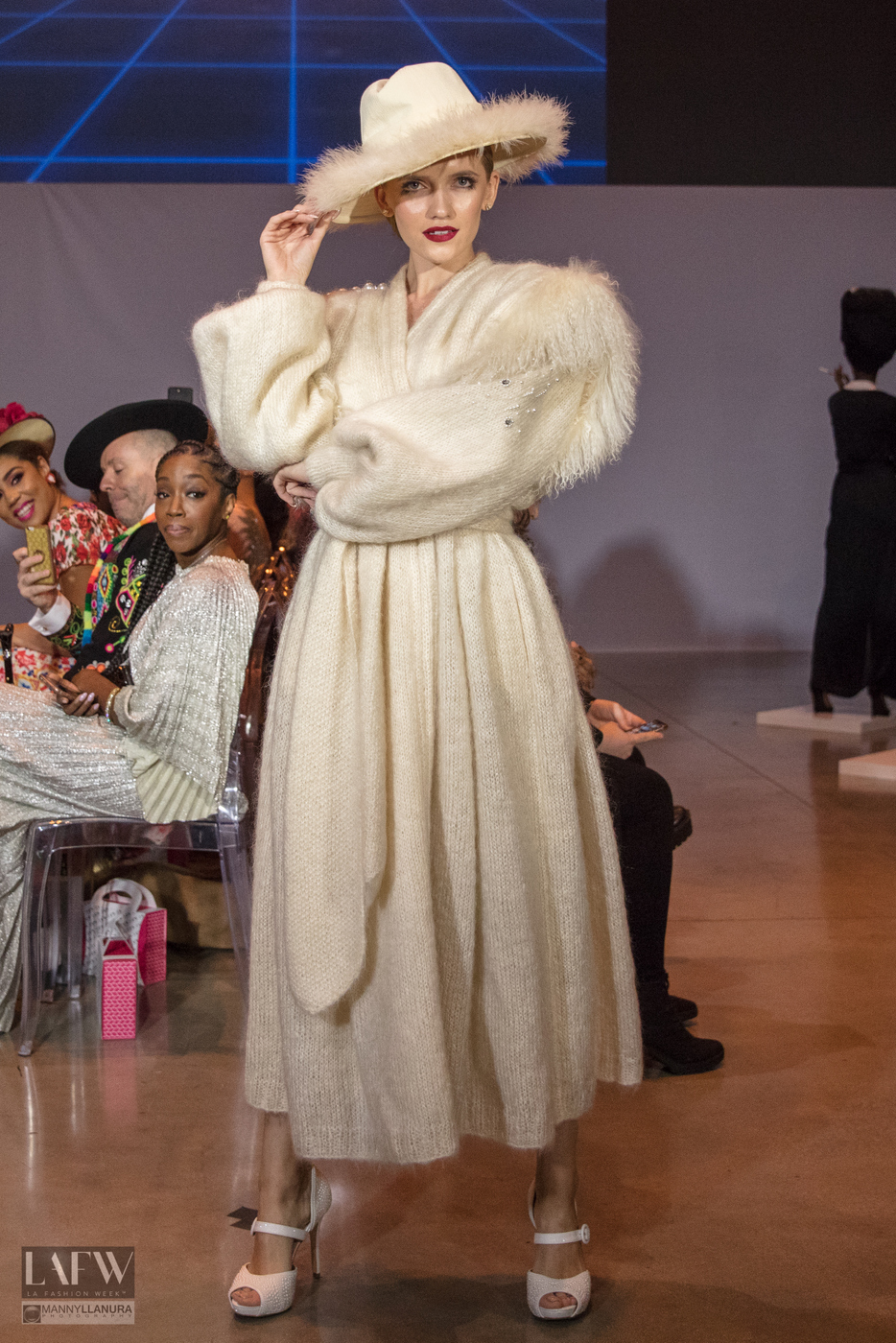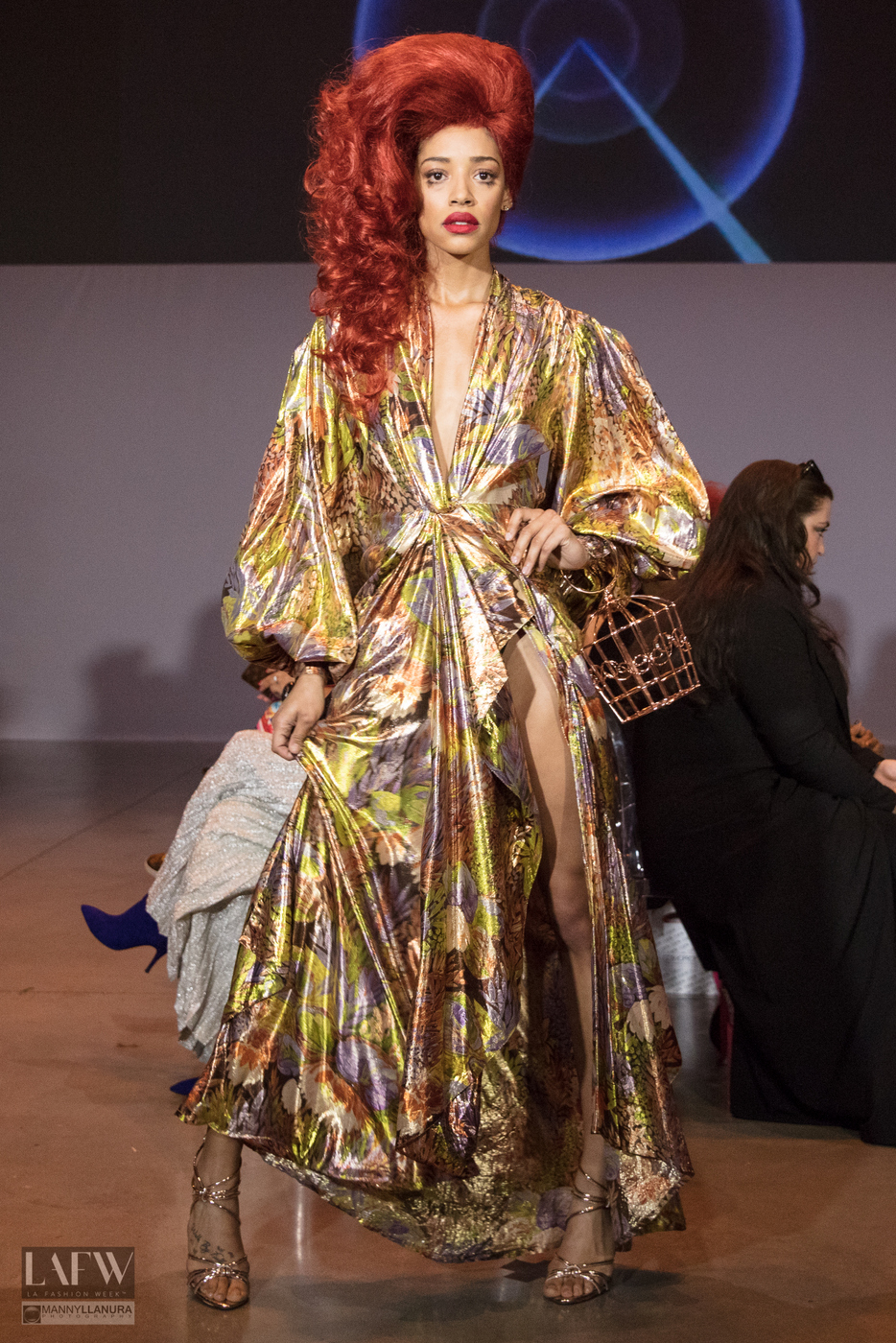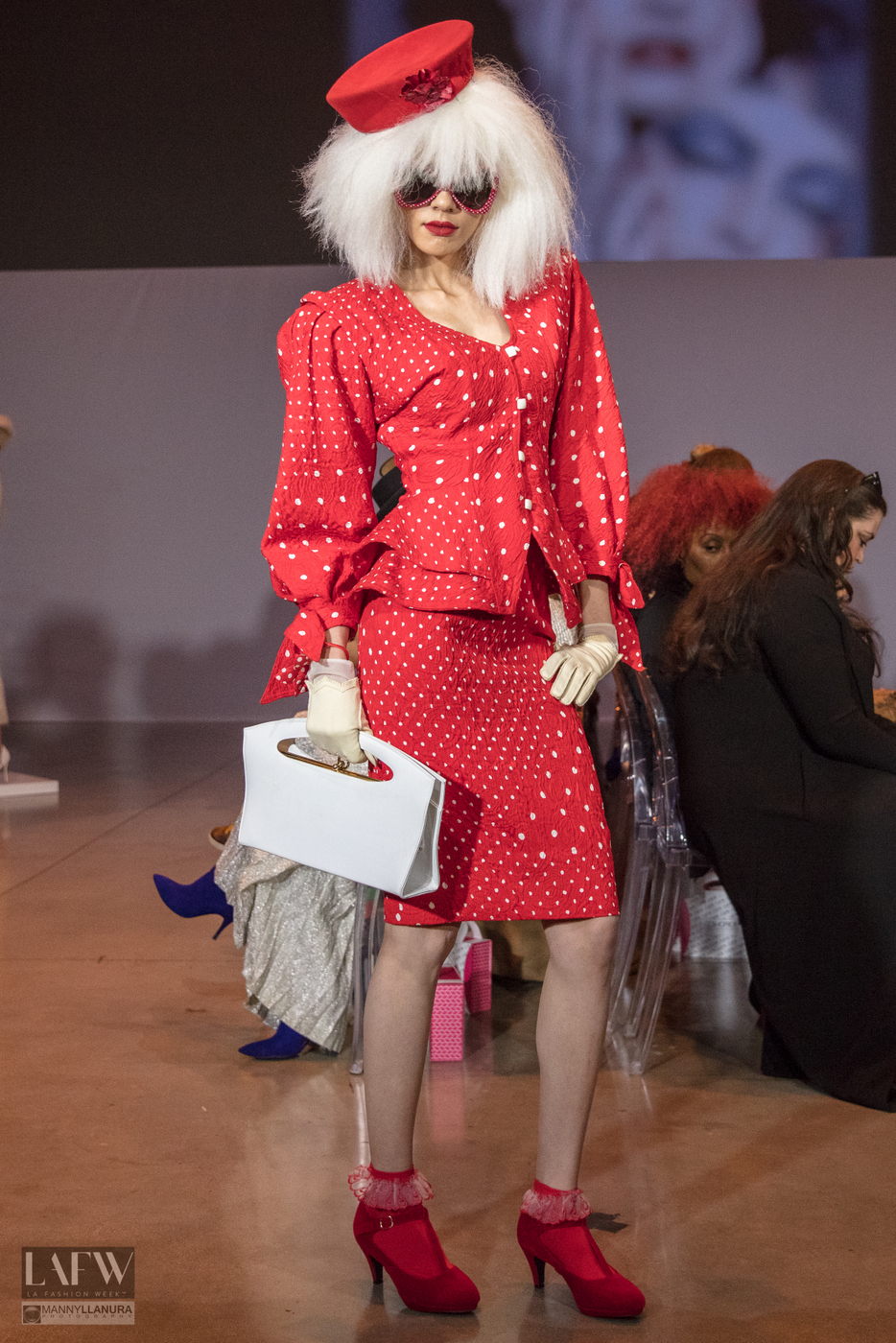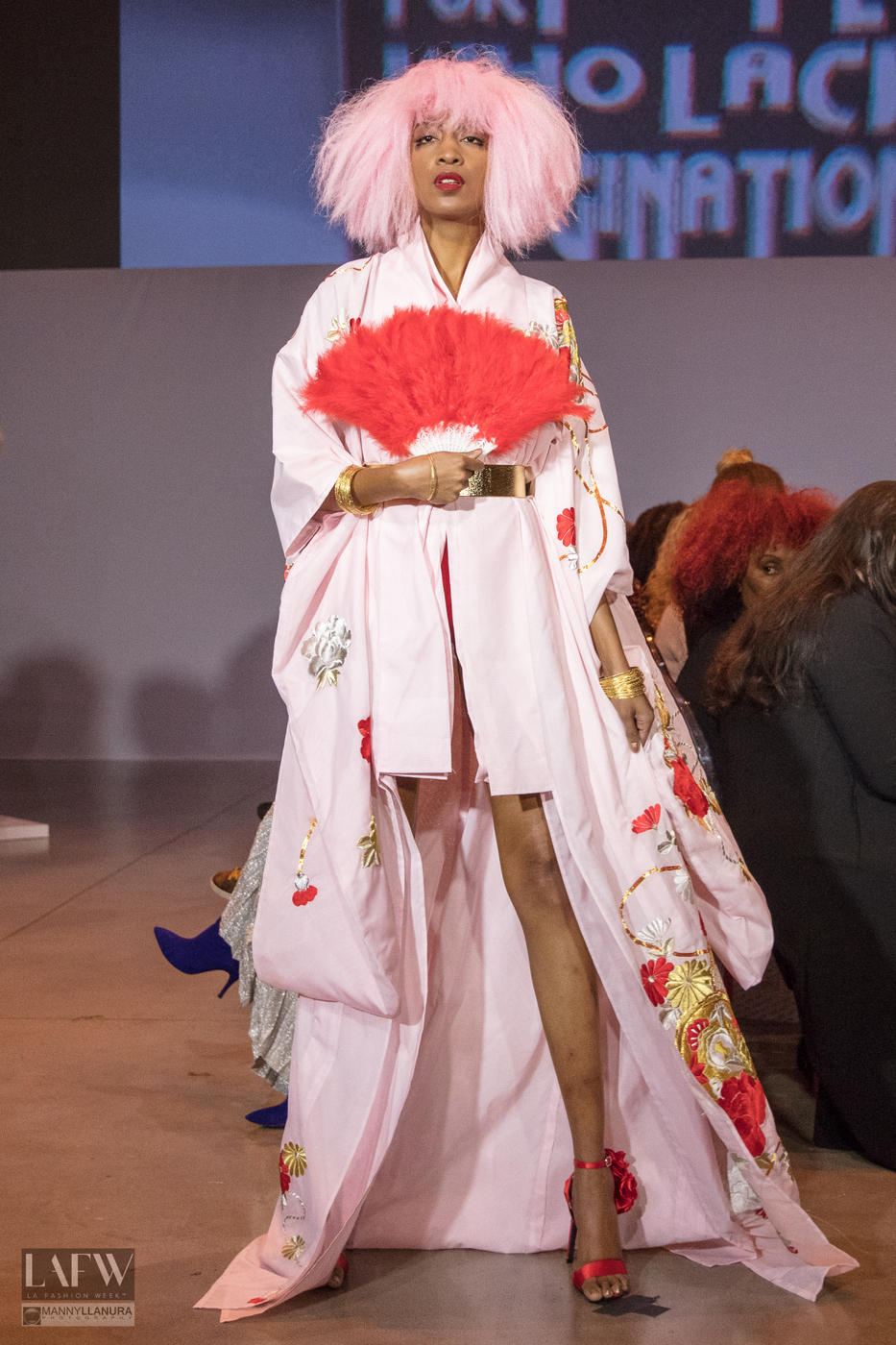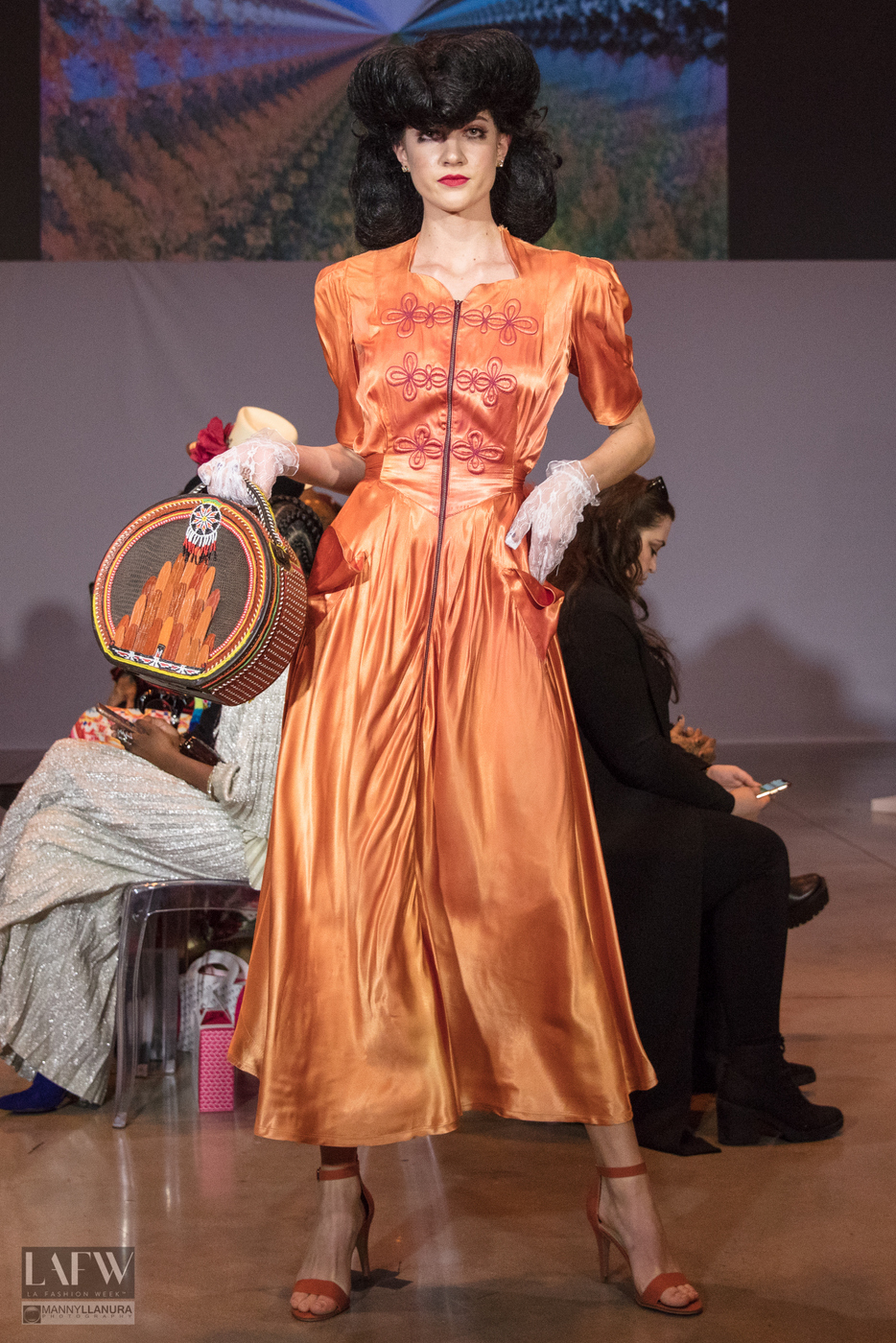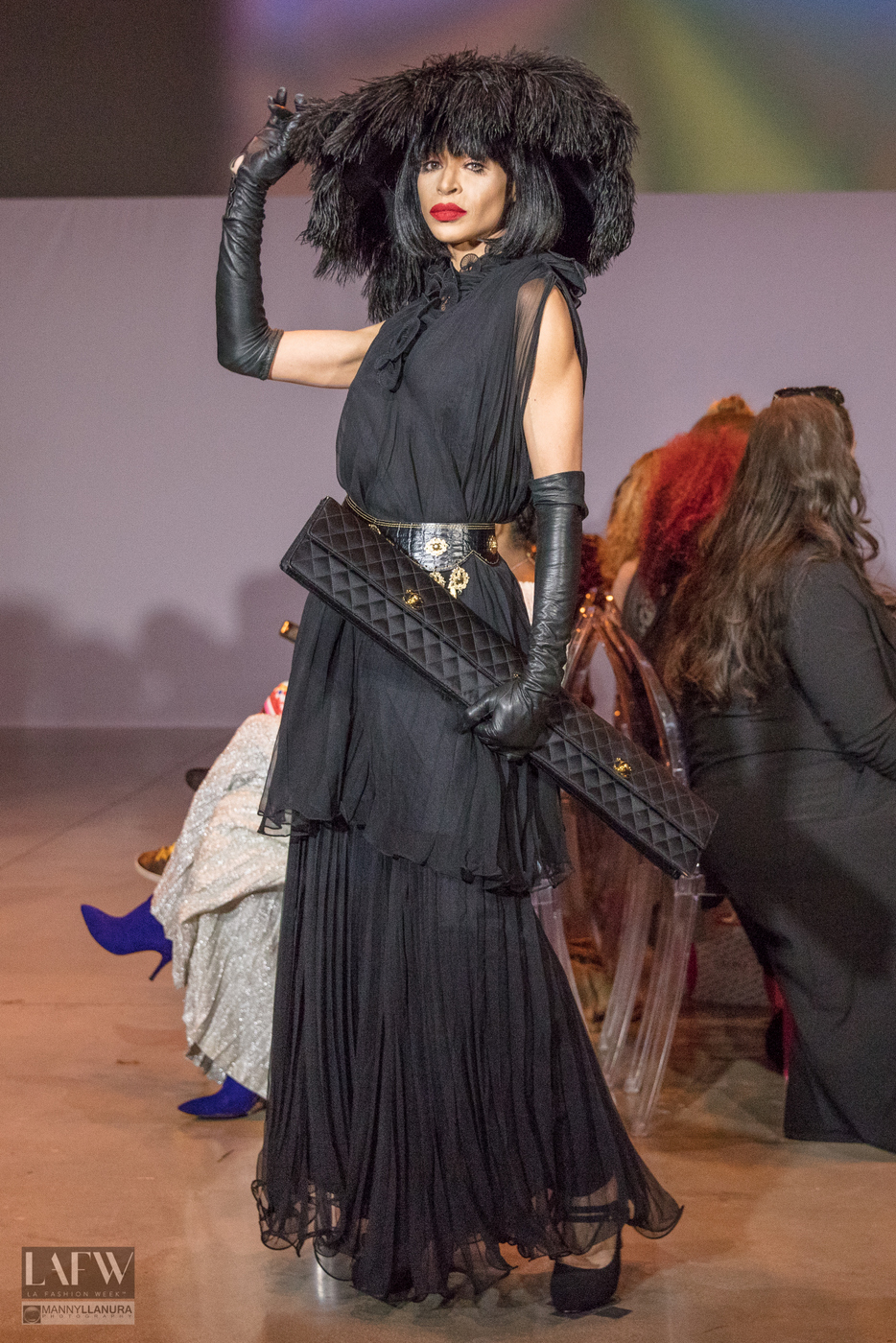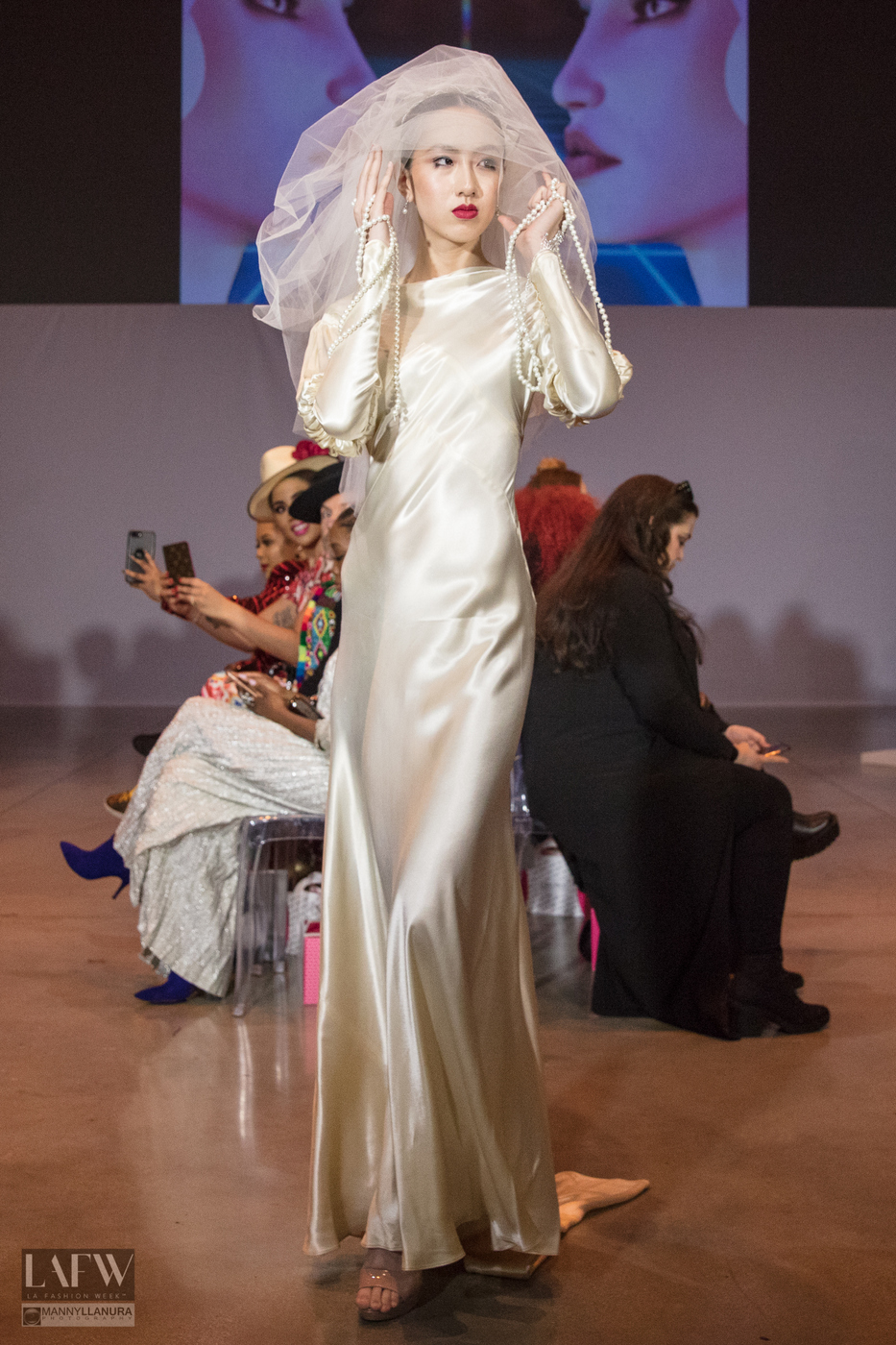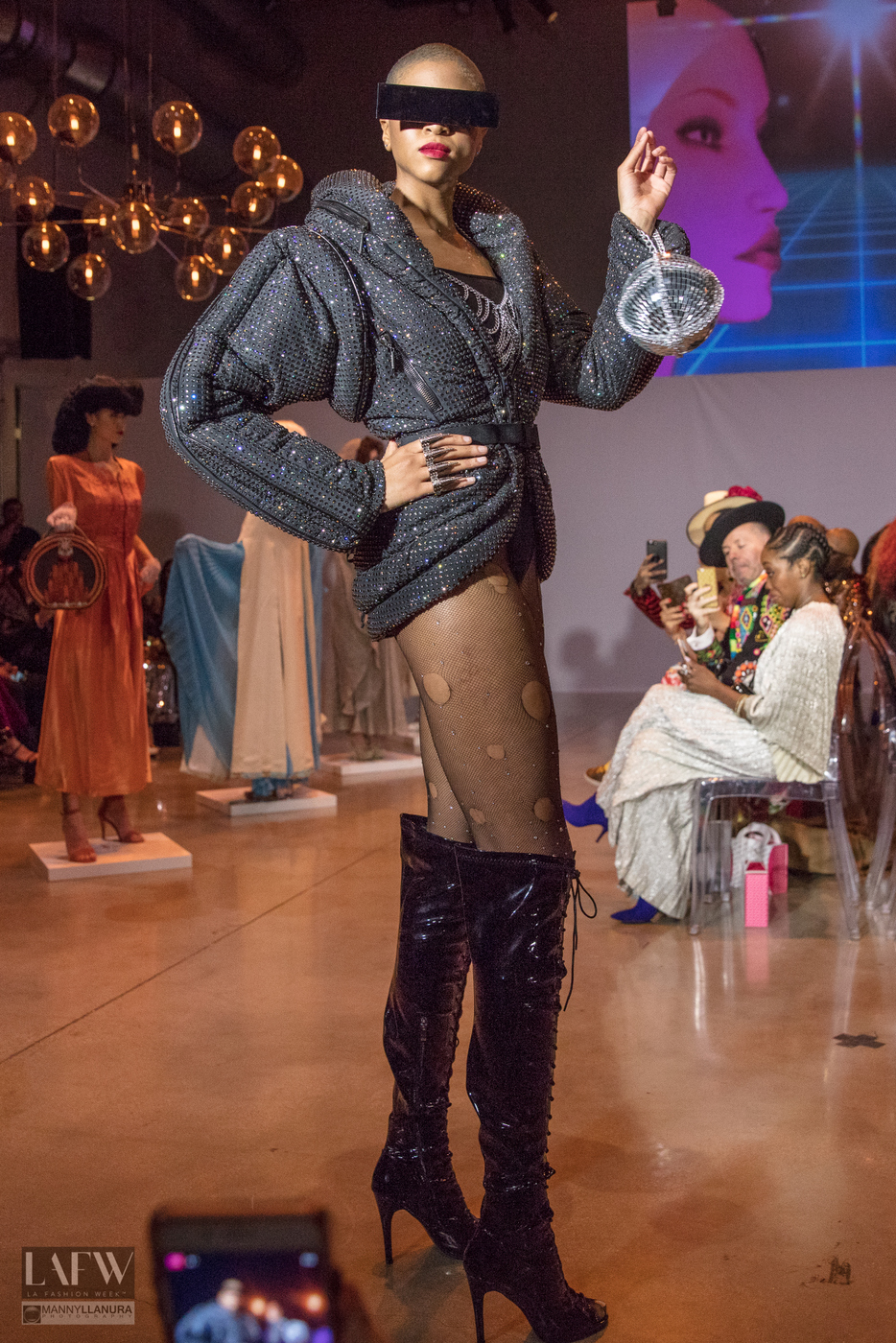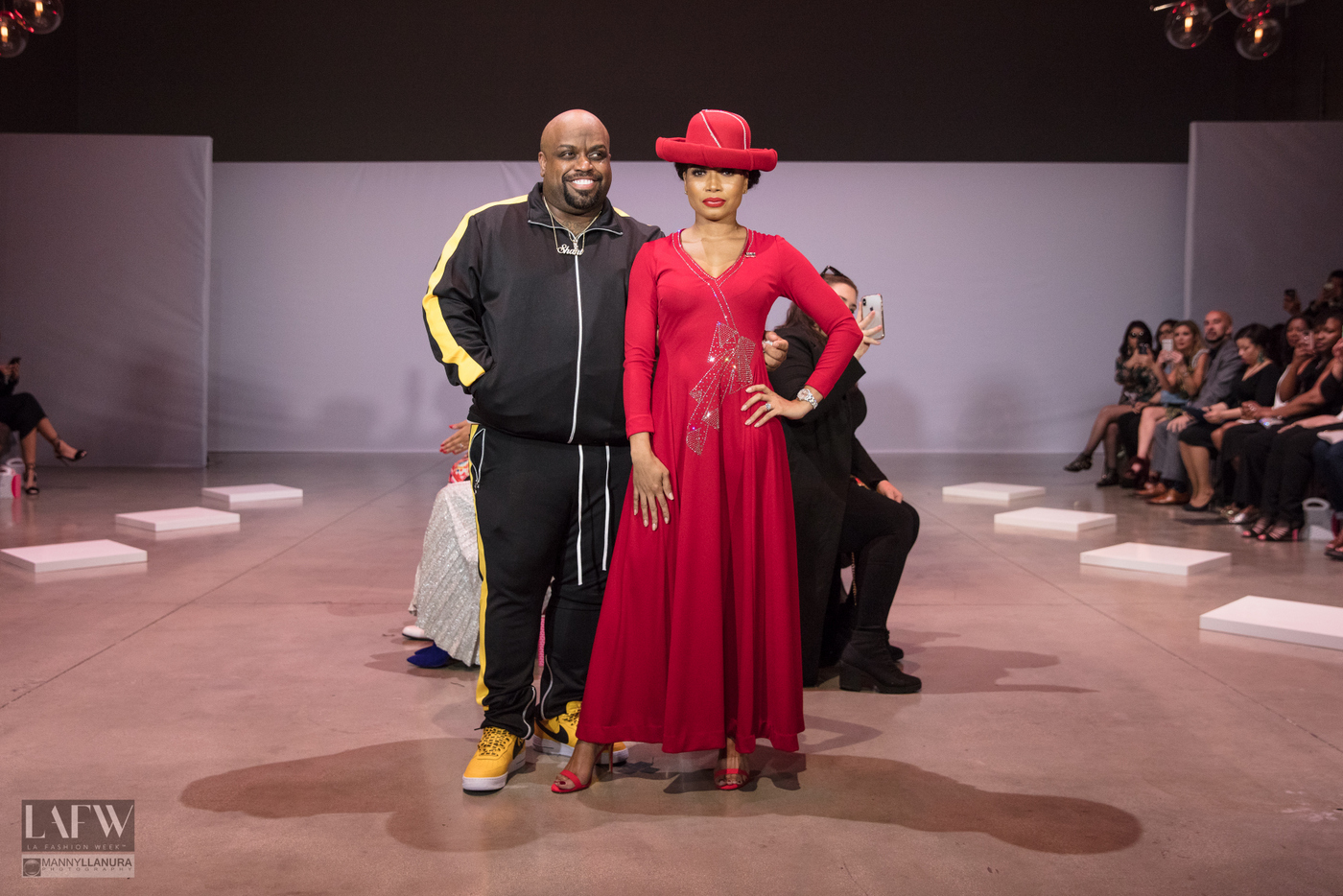 After the show, I had the opportunity to interview the designer Shani James, on top of a Porsche! Shani is from San Francisco, but in her own words she "lives in the world with her Louis Vitton bag."  She was so sweet answering all of my questions and was excited when she learned I was from Brazil, as she will be visiting Brazil for the first time this year. Here's a little bit of what Shani James shared with me:
"[The collection is] very vintage meets futuristic, in my mind and in my heart, everything in fashion has its time and it will come back around, it's just a matter of when and how. My whole point of being here tonight is just to inspire everybody, the people who are watching, the fellow designers, people who are inspired to be designers coming up. Just to never forget what was, because it really truly does lay the platform and lay down every element of where we are going in the future. Something from the eighteen hundreds, definitely has a place on this floor, for instance, that wedding gown was from the eighteen hundreds. The crystal jacket is from the 1980s, it is a custom piece, it's an amazing piece, it is timeless, and a current designer, August Getty wants now to collaborate with me on this piece. I think at the end of the day, even current designers can be inspired by what was."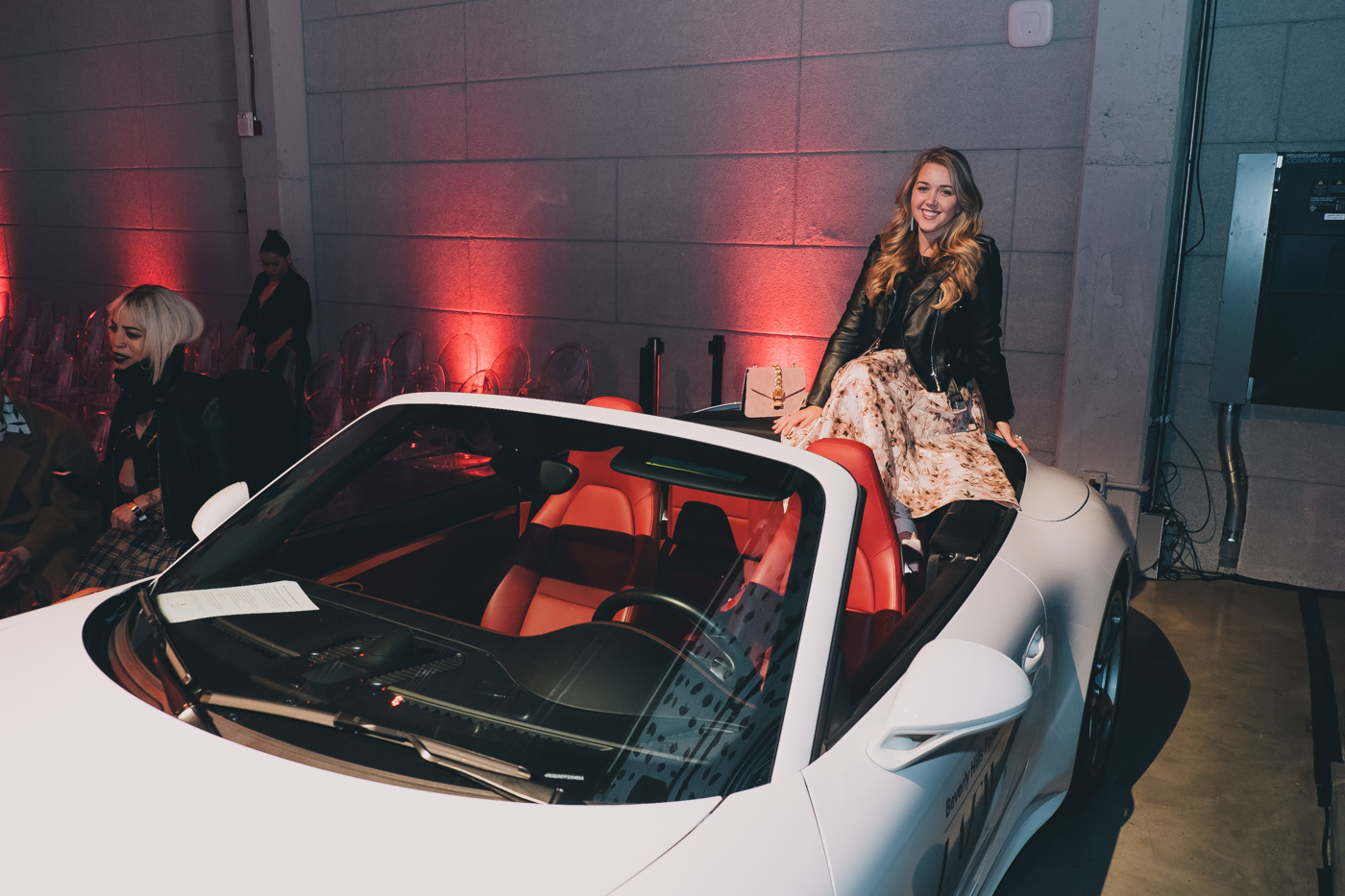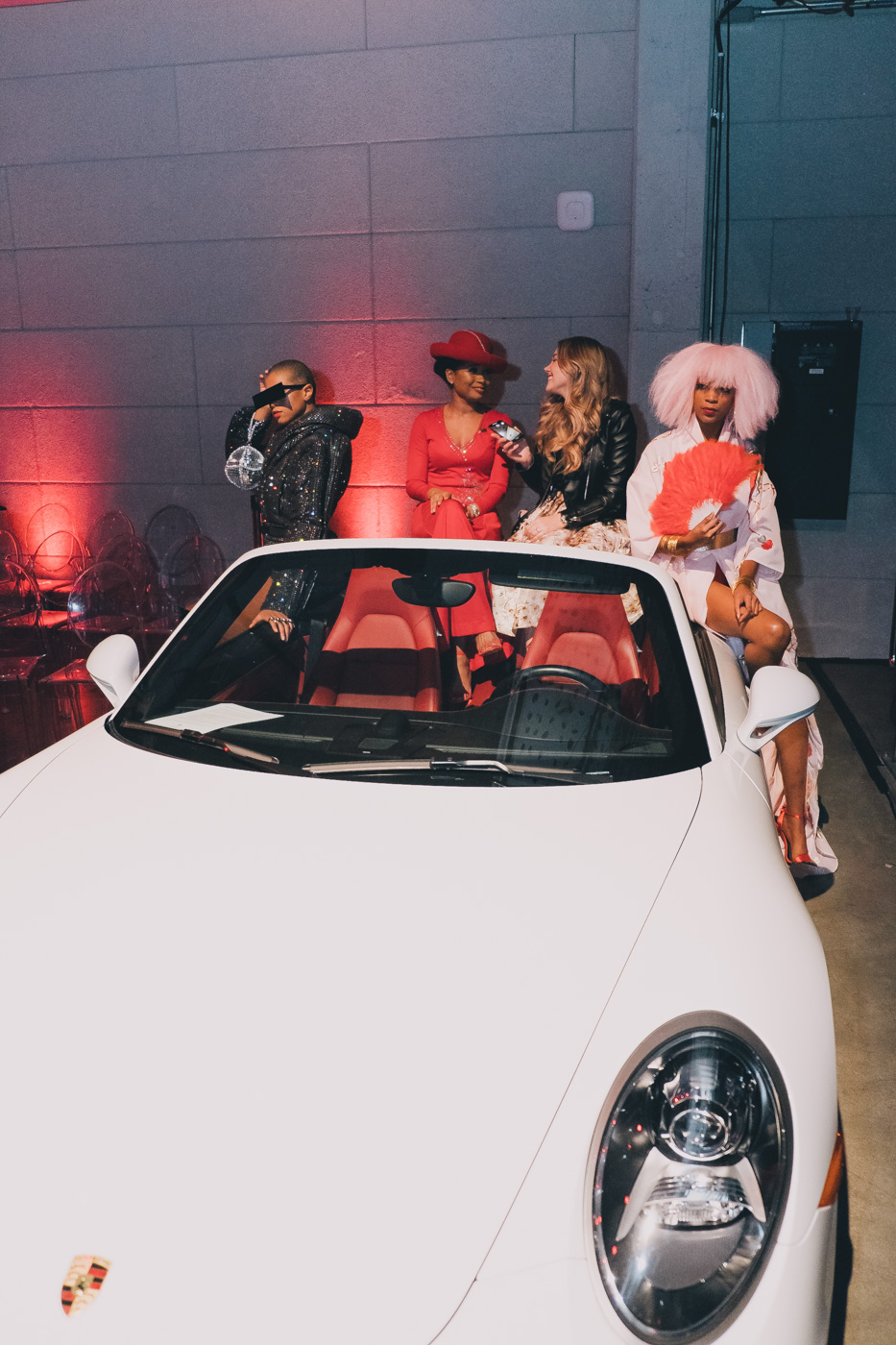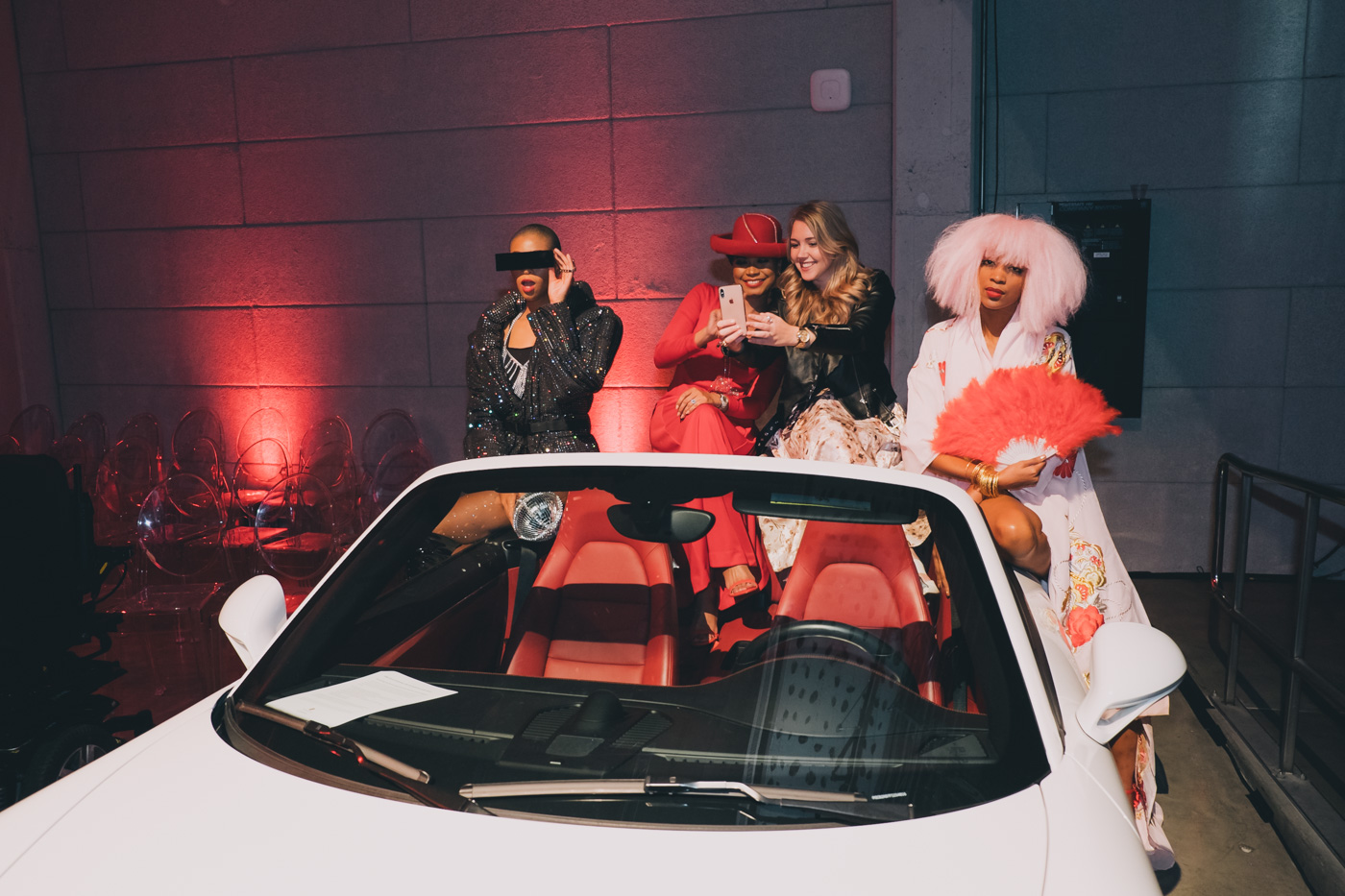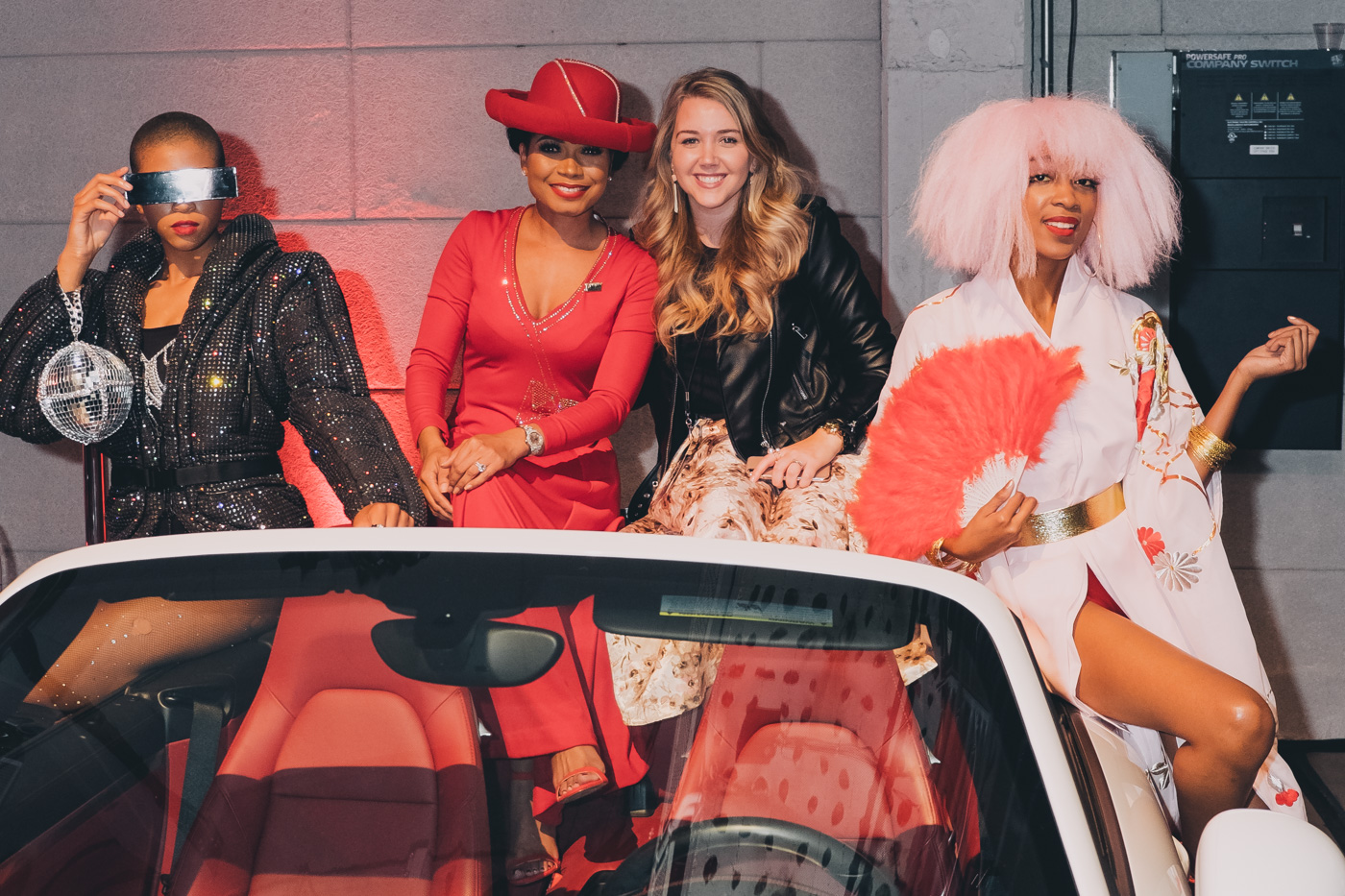 NICHOLAS MAYFIELD COLLECTION
Nicholas Mayfield is a true artist. He loves painting, and he paints anything and everything. From canvases to furniture, from cars to clothing. His collection which also includes accessories such as bags and umbrellas are full of colors. Nicholas says he would prefer the world to be in color. I didn't get a chance to interview him, but the yellow rubber duck jacket was my favorite piece from his collection.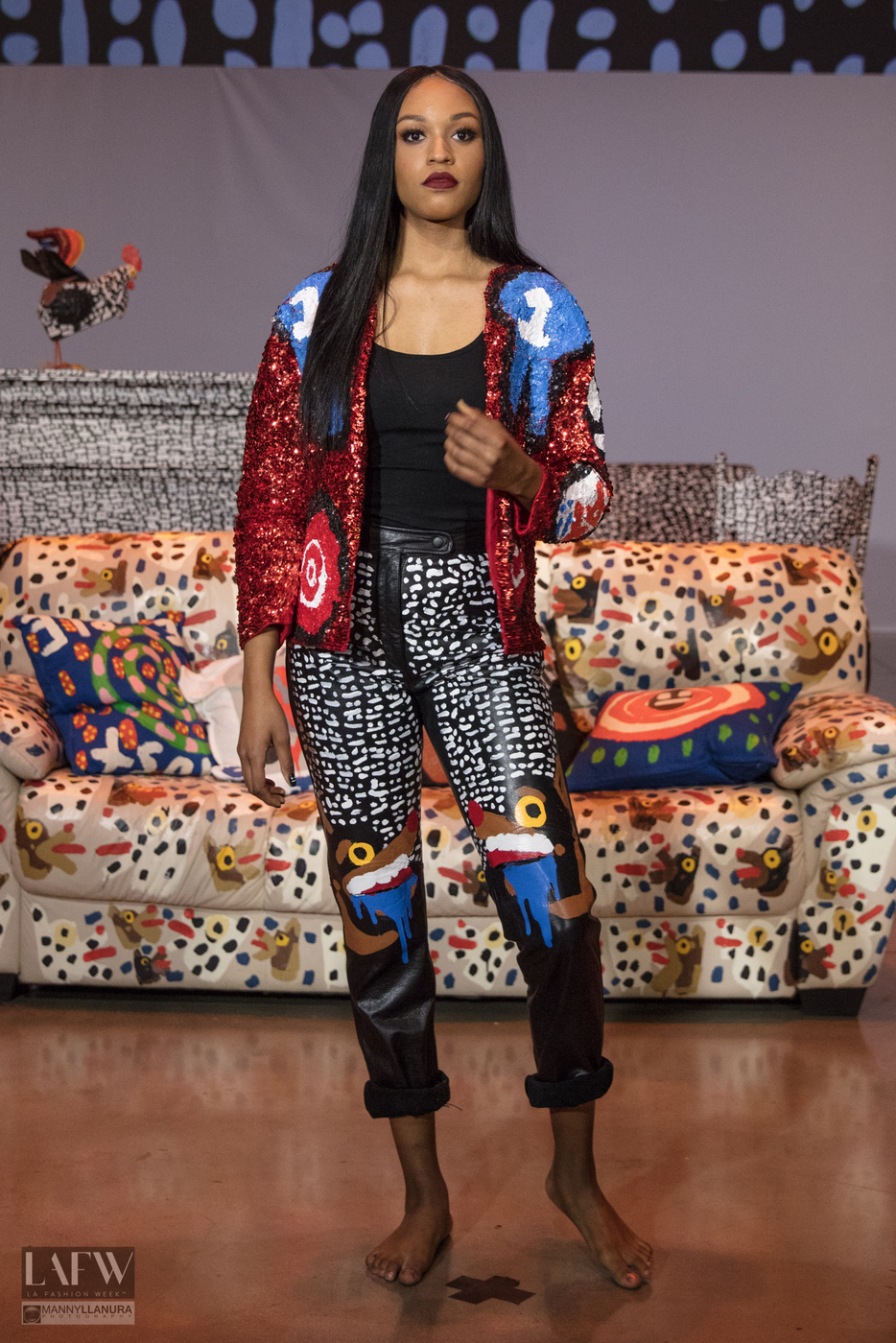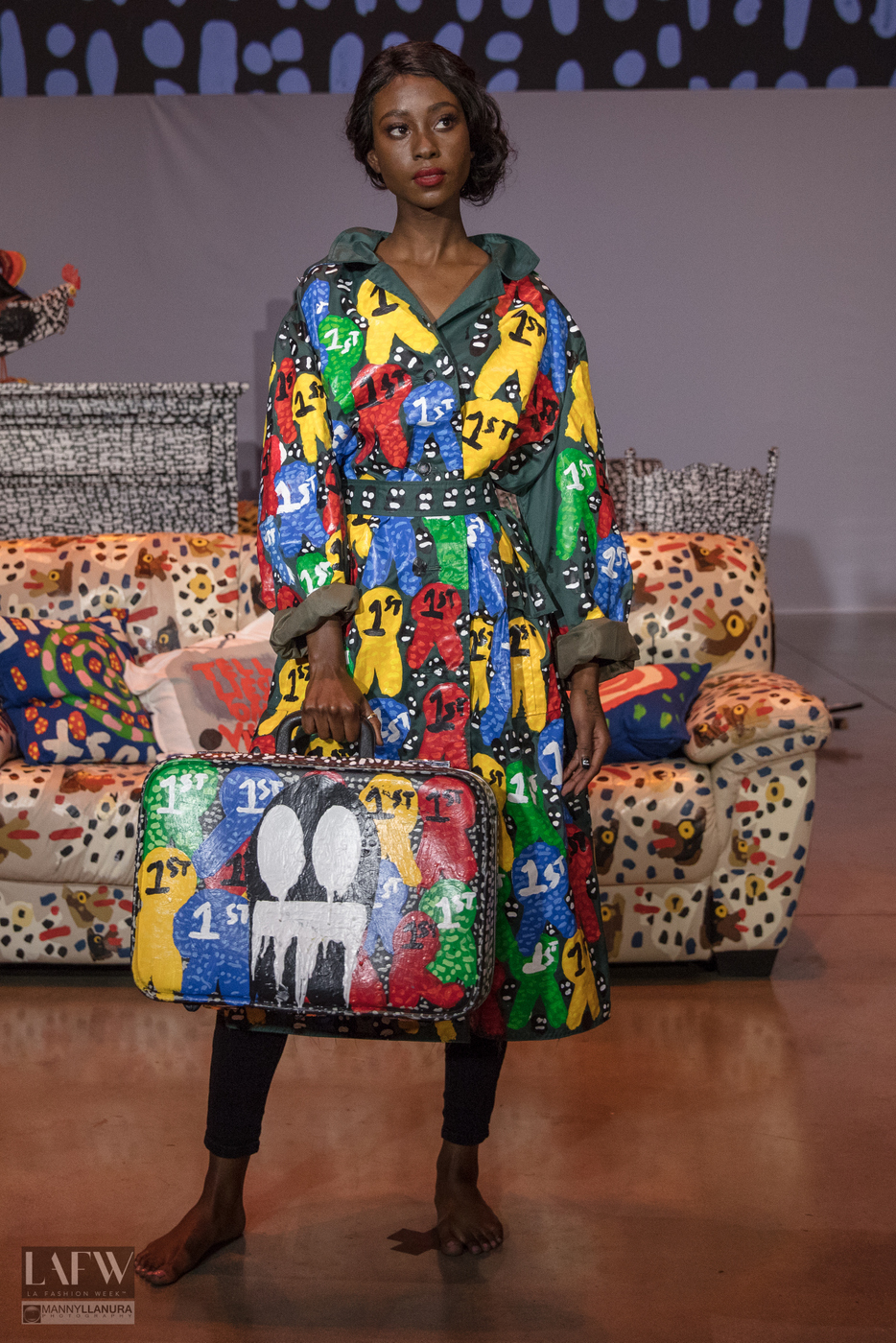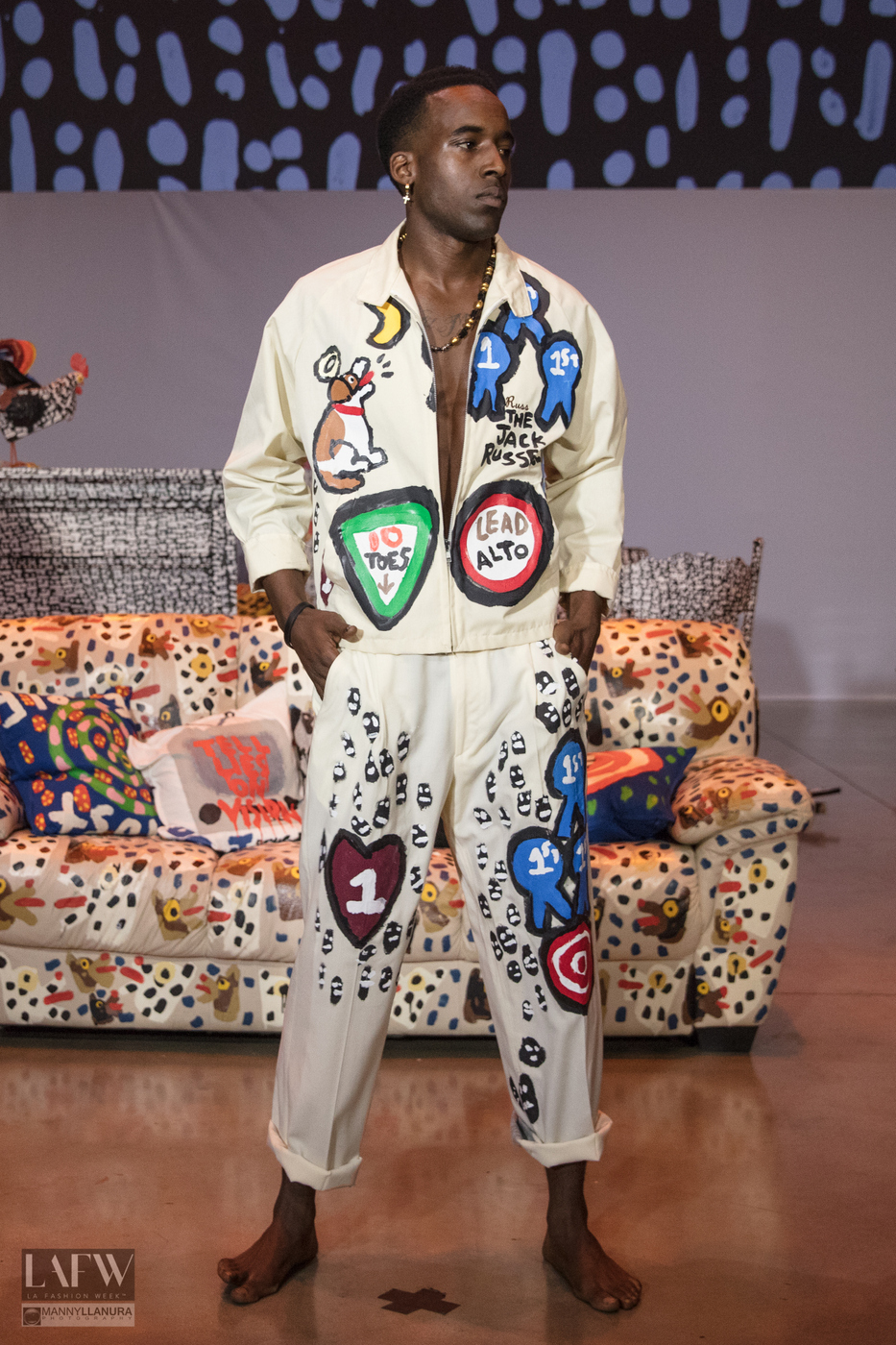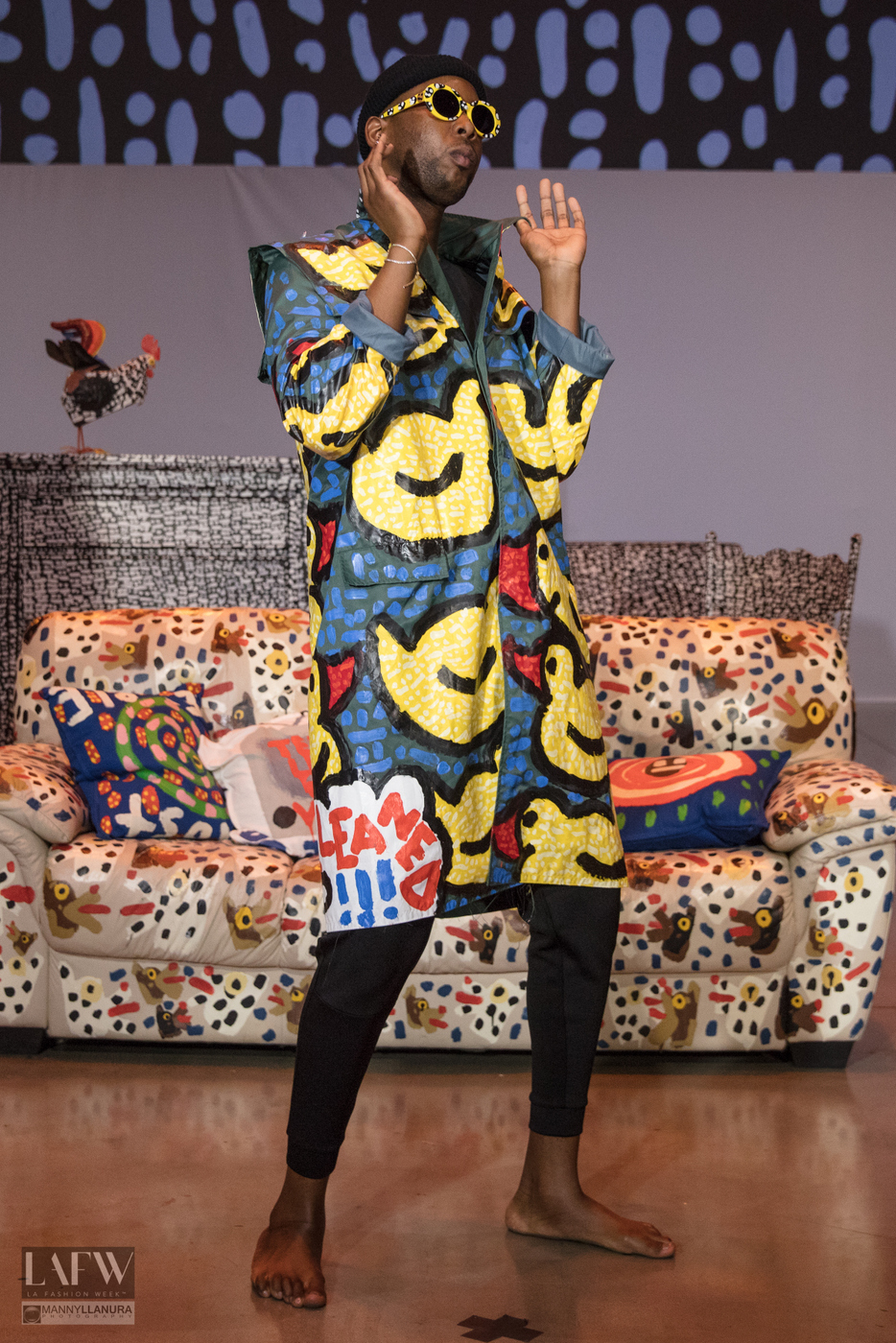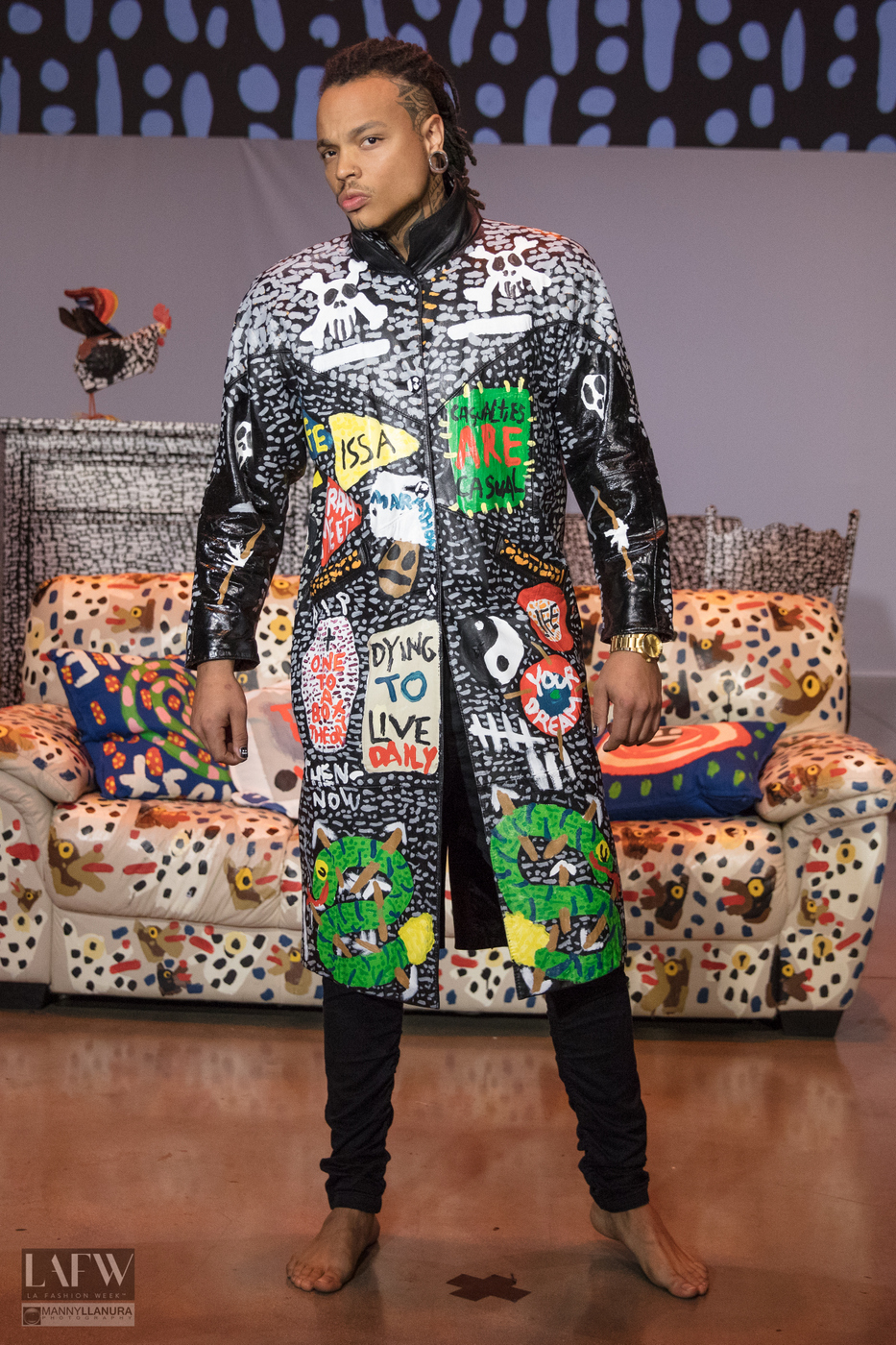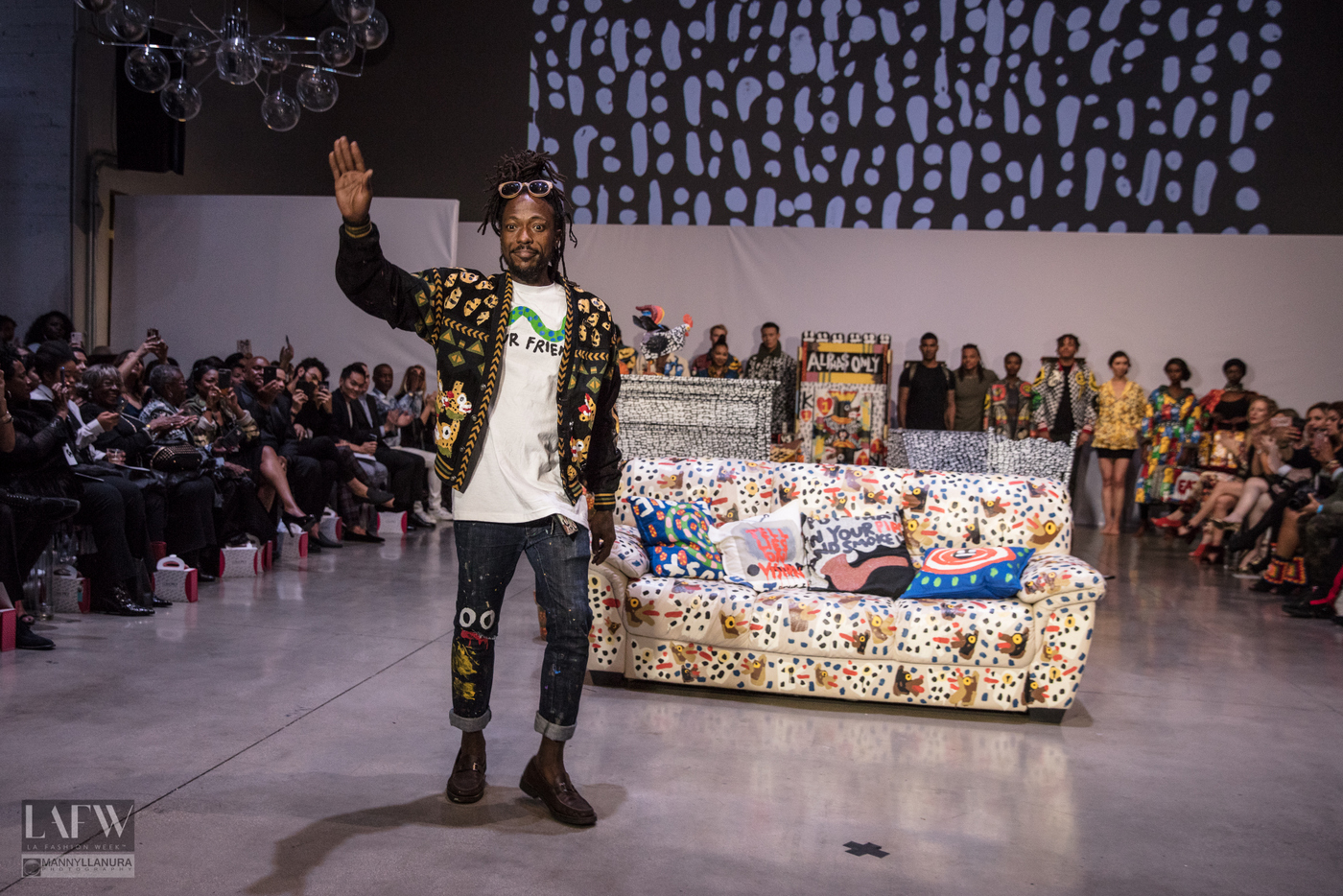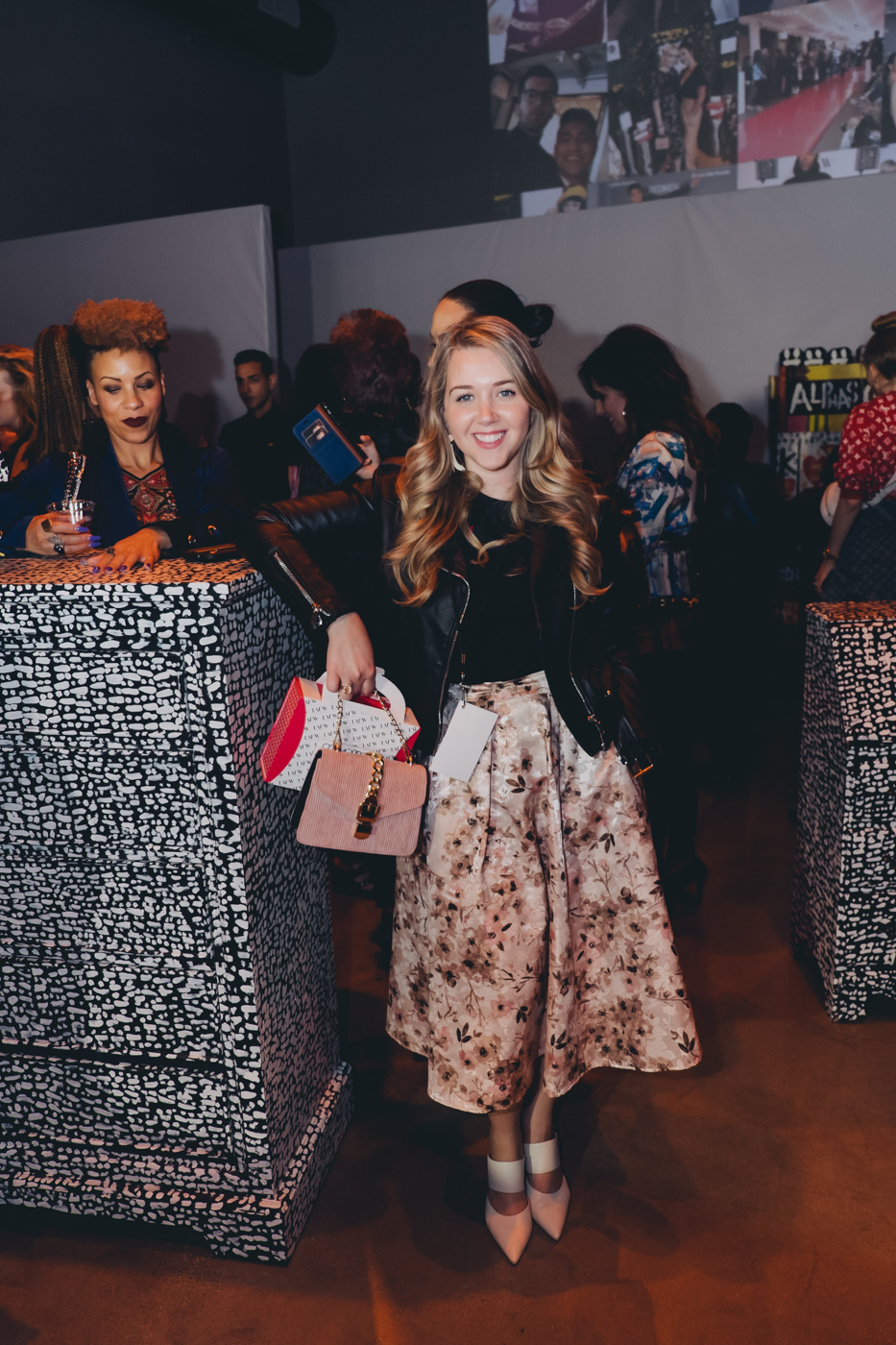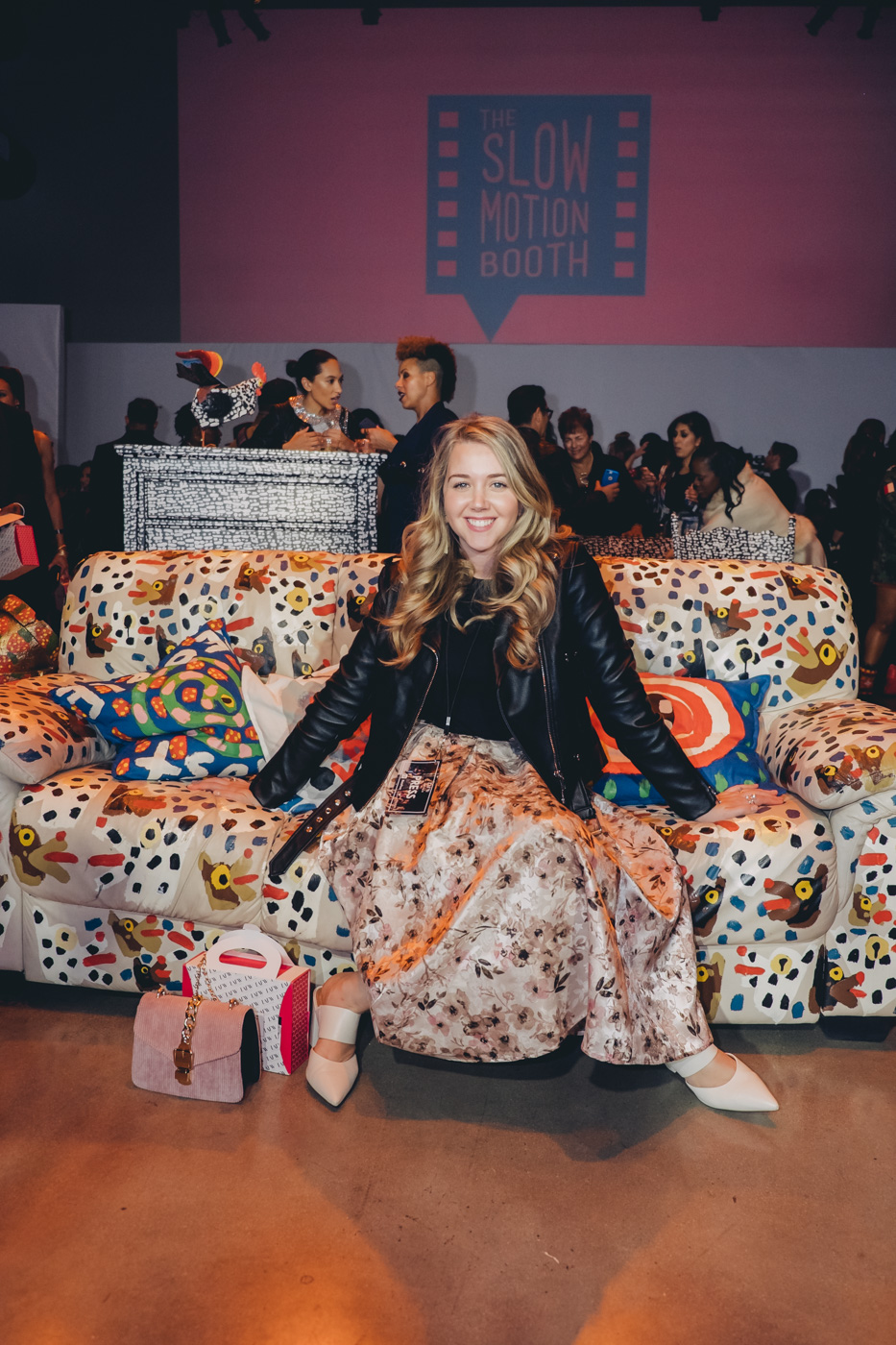 It is always challenging to dress up for a Fashion Week event. At the same time that you are allowed to wear anything with no judgment, this is also a great networking event to meet potential clients. For this reason, I chose to stay faithful to my own style, which is more classic and romantic. My daring choice was to pair a full midi skirt with a leather jacket. This beautiful skirt is from the LCLauren Conrad runway collection and the biker jacket is from Zara. I've linked similar pieces on Shop my Post.
Thank you LAFW for the opportunity to cover the event and to Manny Llanura, event photographer who allowed the press to use his amazing runway photos. (And to Ben Dahl, my official partner and photographer.)
---
SHOP THE POST

---
See you next time!
Love,