Hello Everyone,
Last Wednesday, April 11, was my birthday. If you follow me on my Instagram @deboradahl, you already know I took the day off to celebrate with my husband. Although life continues to be busy and I'm still living The Art of Juggling like I shared in my last post, I decided to be intentional about my birthday and take a day off to enjoy and be grateful for life and the blessings of a new year.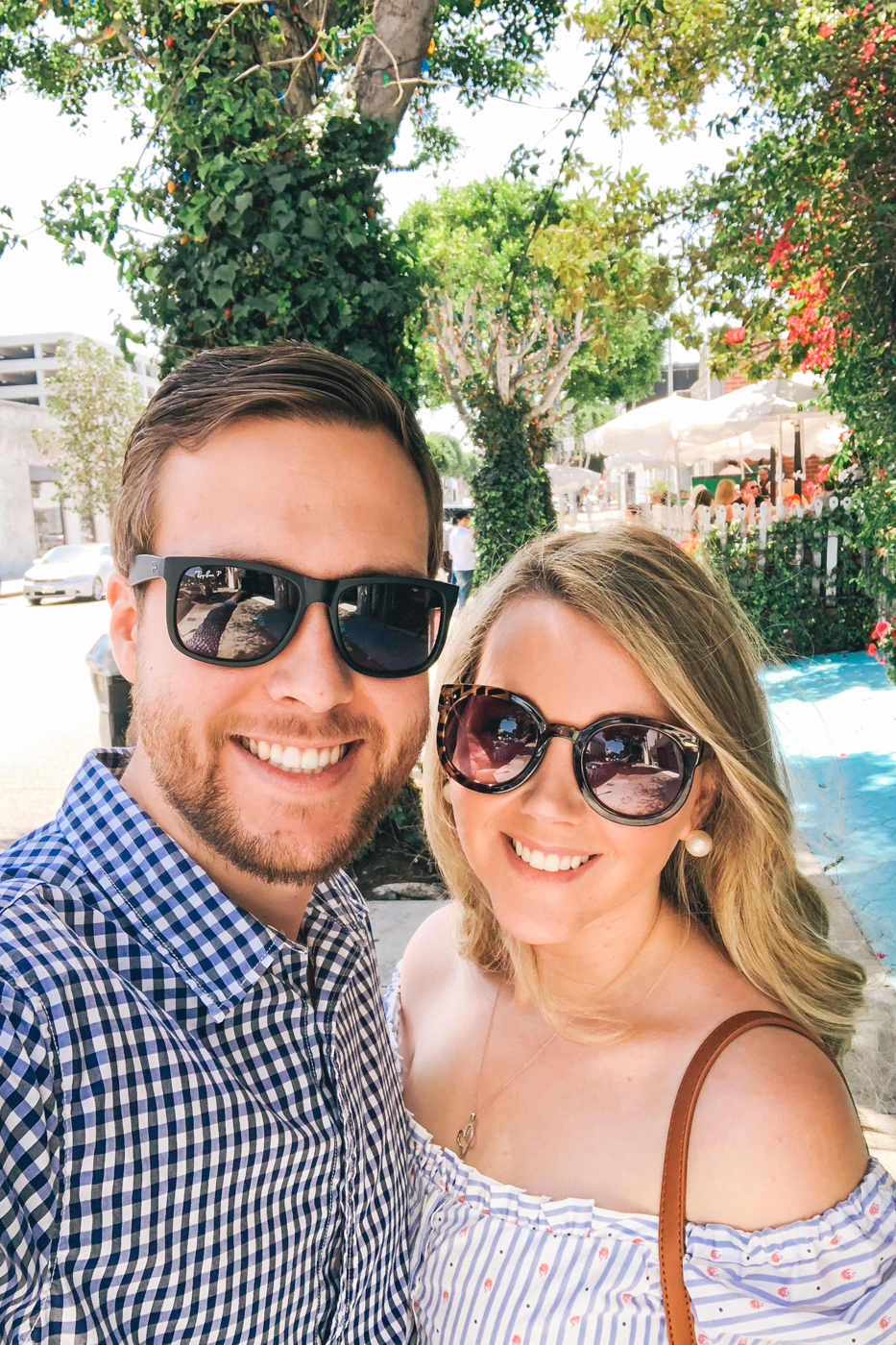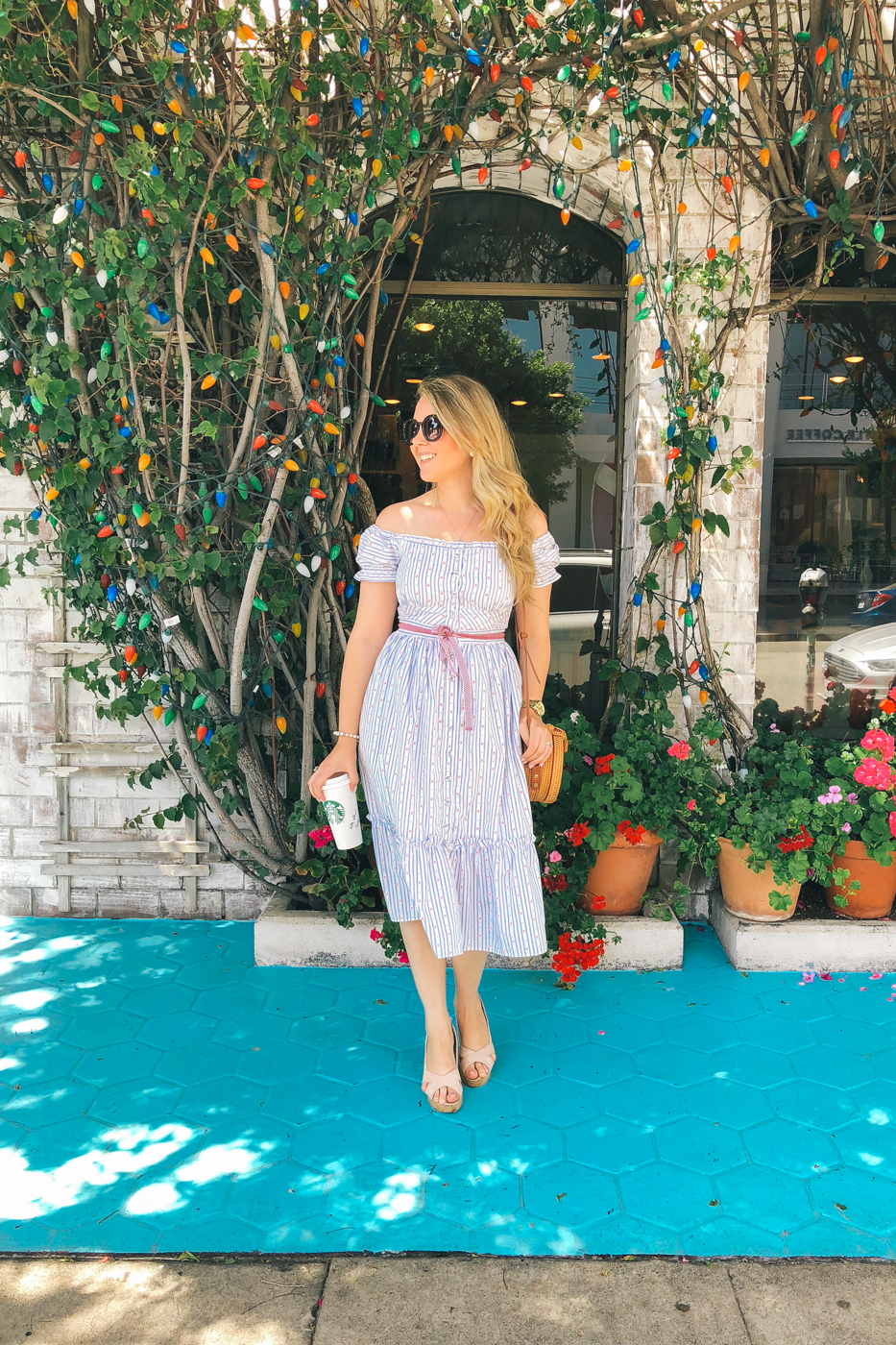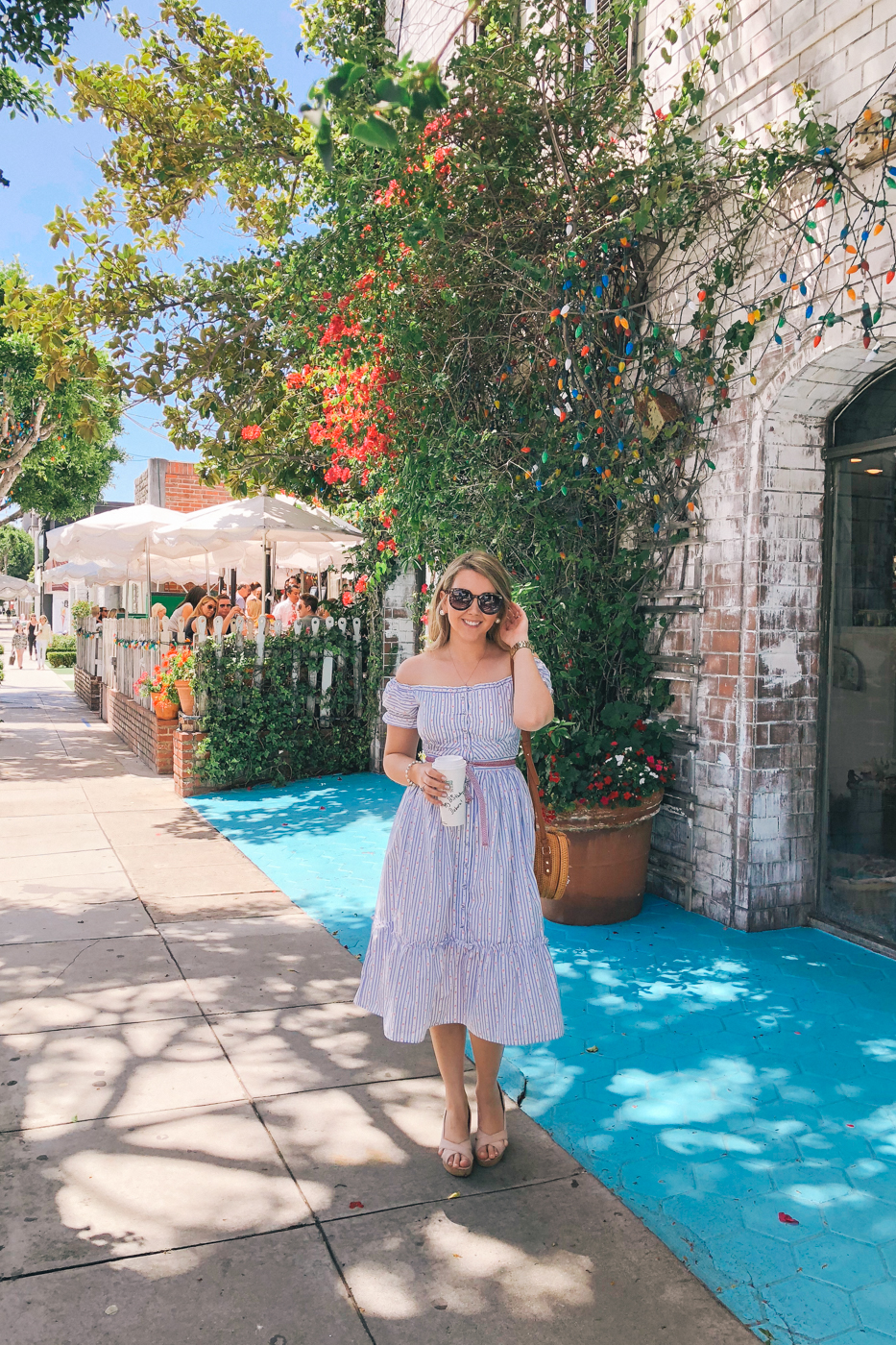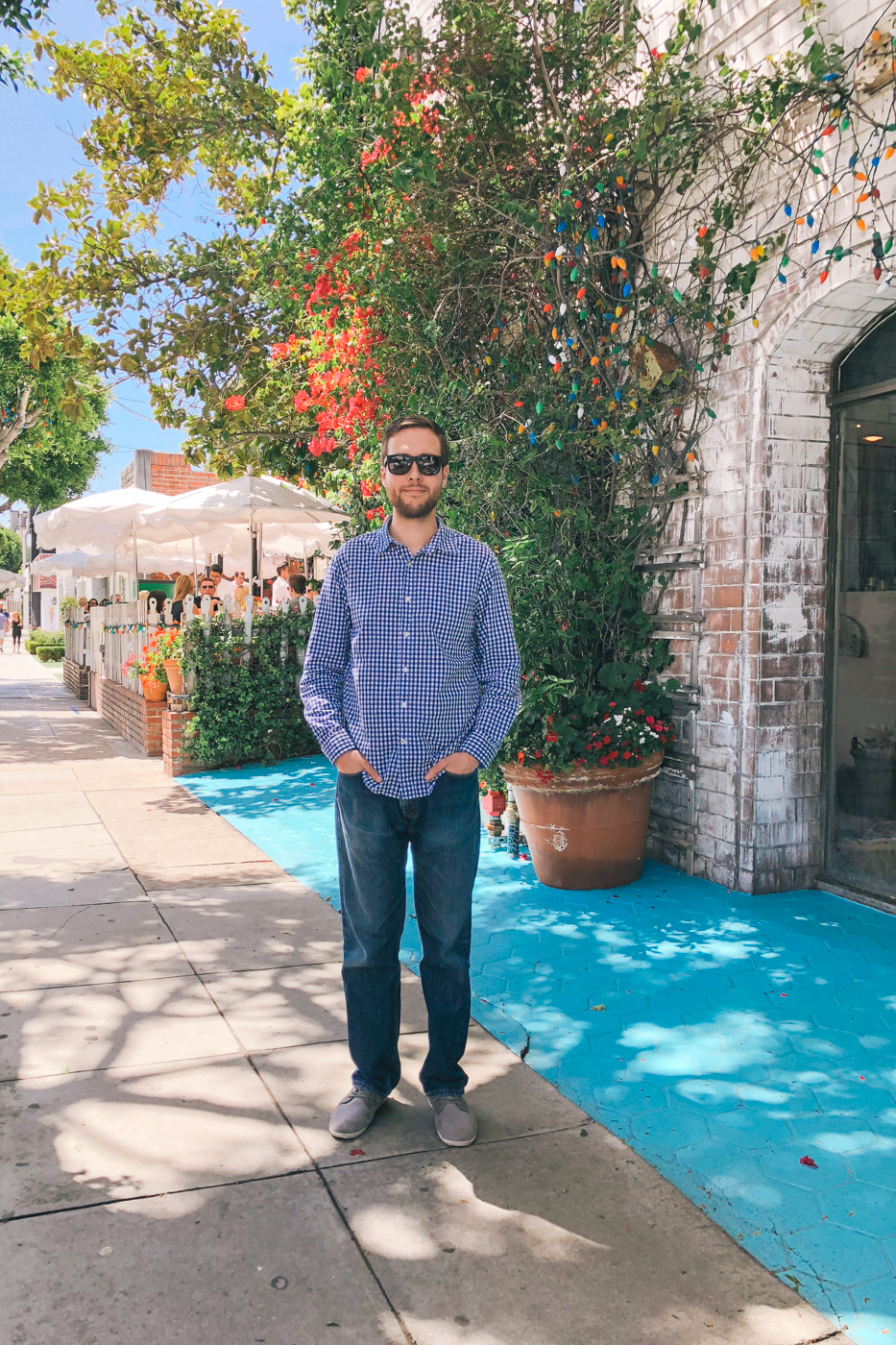 We had lunch at The Ivy Restaurant in Beverly Hills, a beautiful and famous restaurant in the area. I remember seeing this place in the magazines many years ago when I lived in Brazil, so it was fun to have lunch there! The Ivy is filled with huge bouquets of colorful roses and their specialty is seafood. Everything was beautiful and the service was excellent. I had a delicious ravioli and Ben had swordfish tacos. One of my favorite things about our lunch was that at various times I caught myself thinking about my life. I remembered seeing The Ivy in magazines and dreaming of one day traveling and visiting Los Angeles. To think that today I live here! It is incredible to see how God really blesses us beyond what we can ask for or dream about. I've never been a rich girl so I had to work hard for everything I ever had. But in all of this, I see God's hands opening and closing the right doors. It was good to reflect on this on my birthday and remember so many of the good things God has done in my 29 years of life!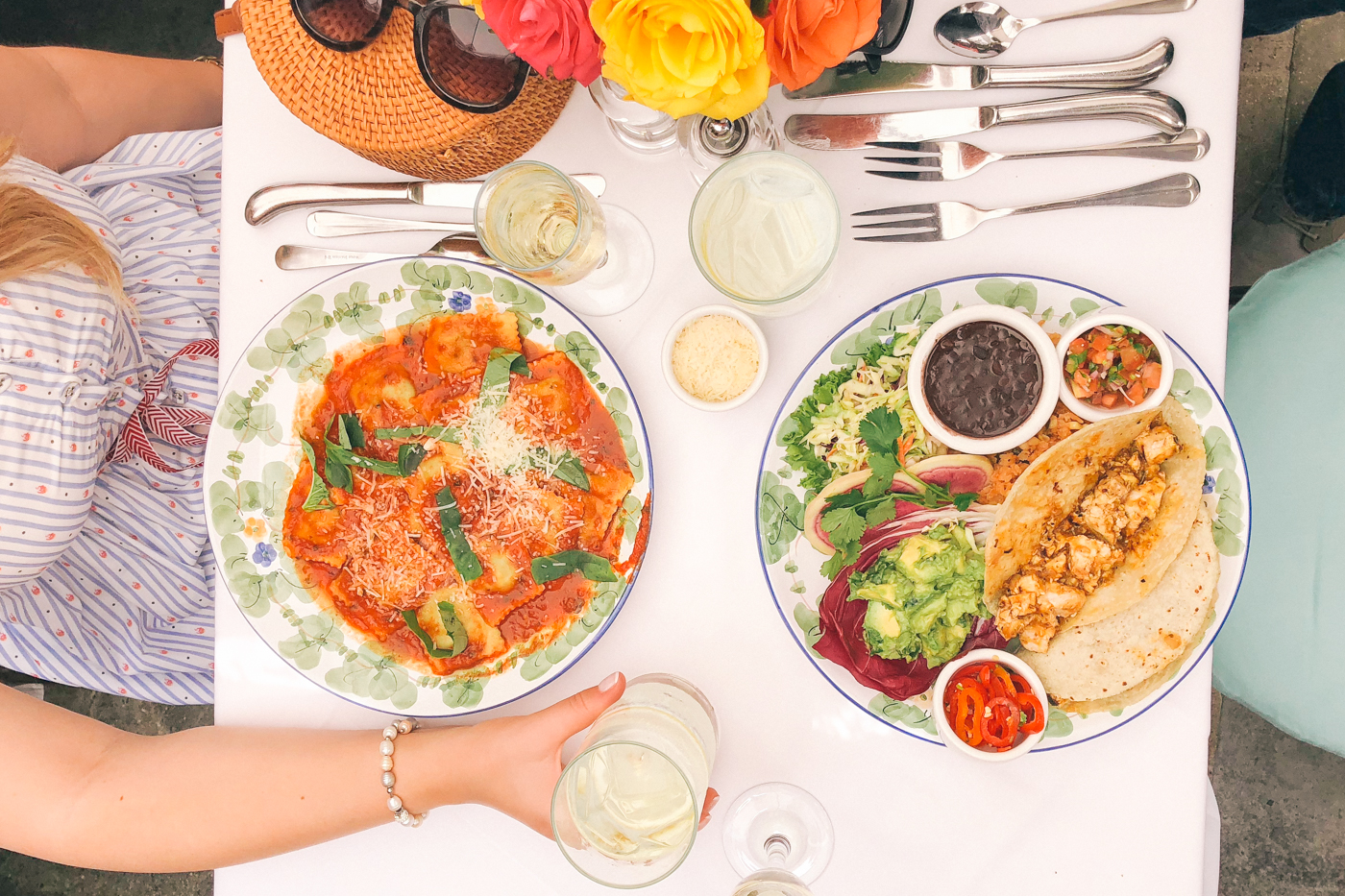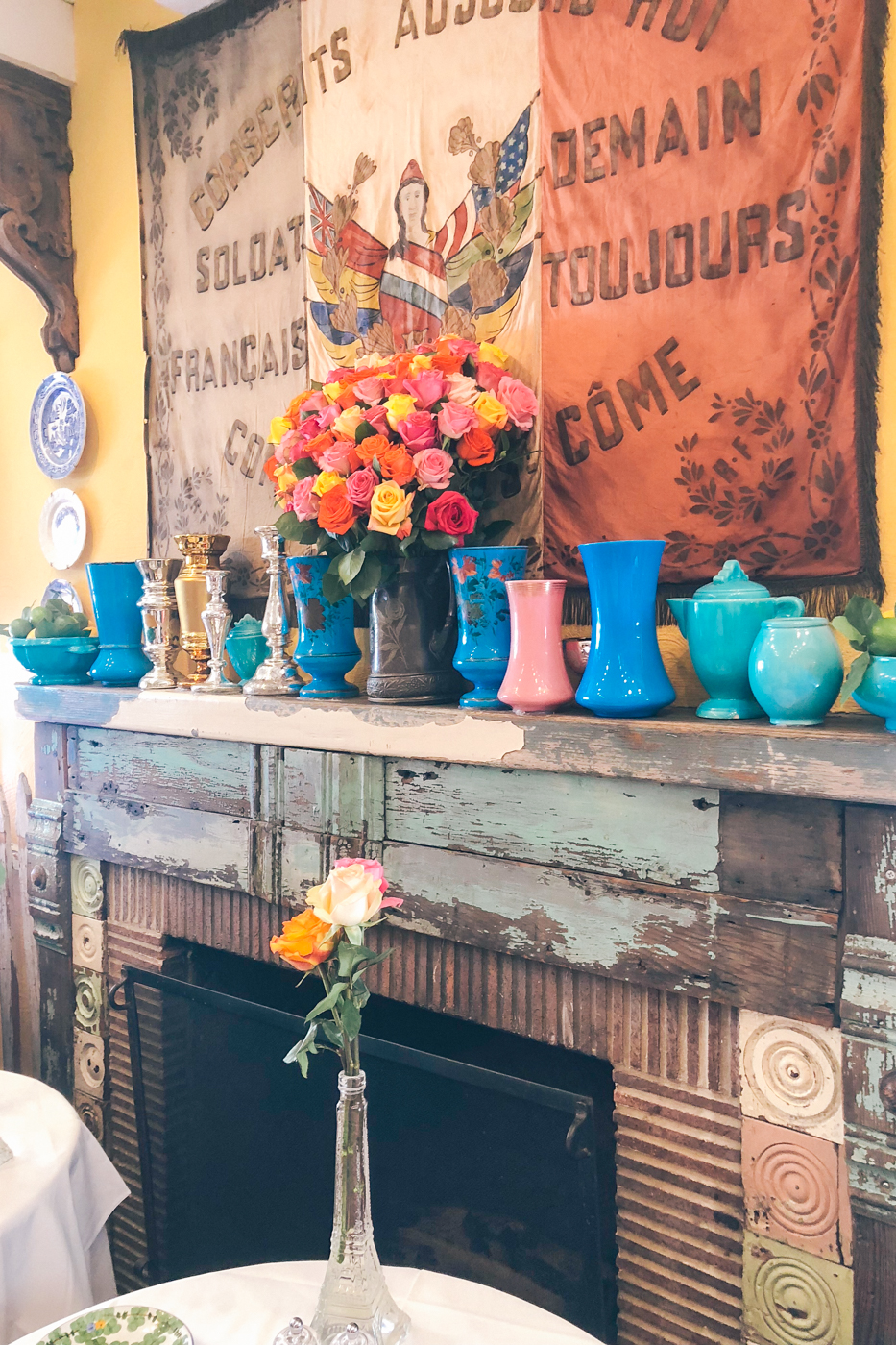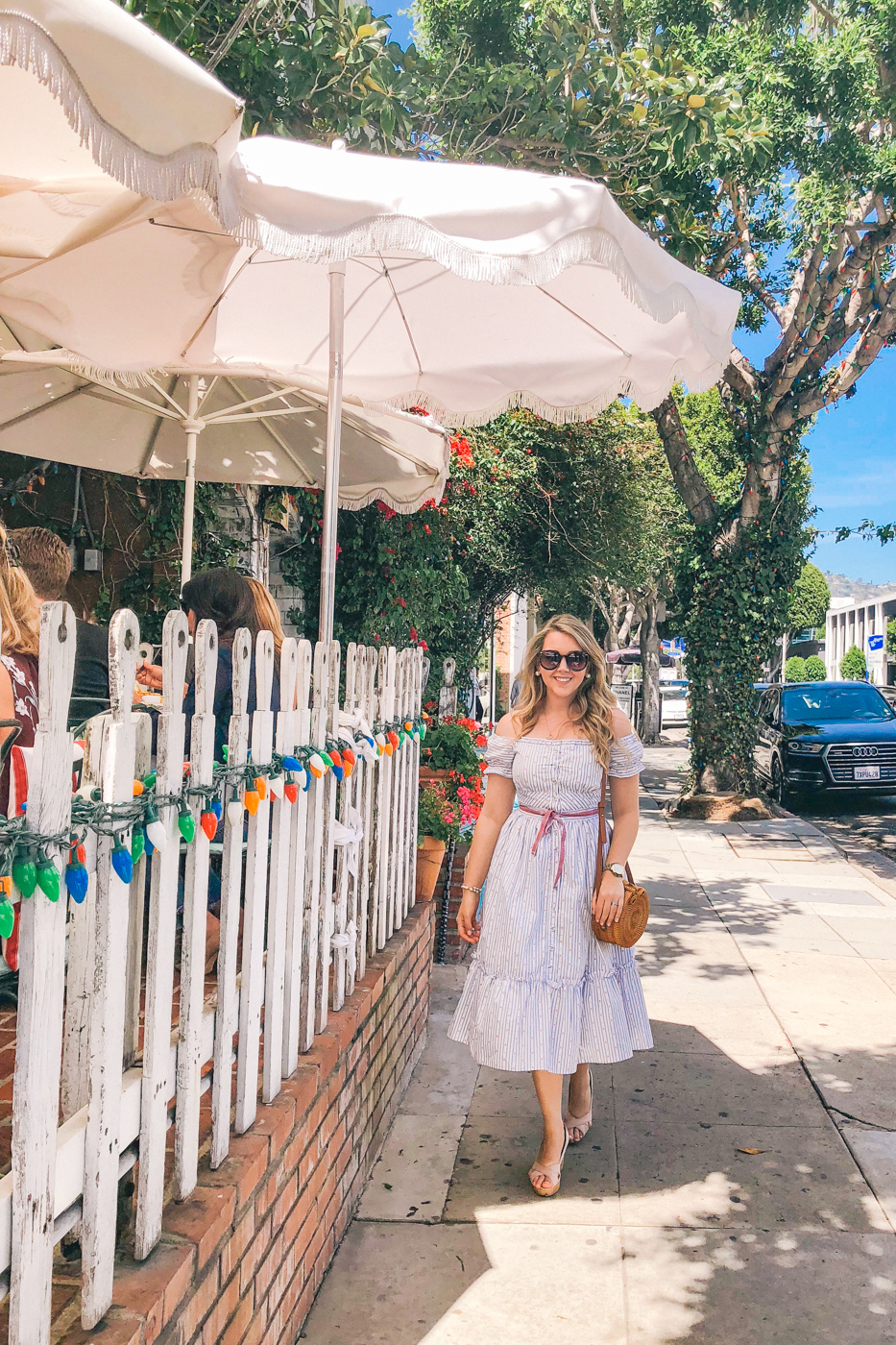 After lunch, we headed to The Grove, a beautiful outdoor shopping area where I bought a summer hat at Nordstrom. I will link the hat in the Shop the Post session at the end of this post. Then we visited the Urban Lights at the LACMA Museum. I have never been inside the museum, but I'm looking forward to visiting soon. I love that you don't have to go inside to visit some of the art exhibits around the property, including the Urban Lights. As always, Ben did an amazing job photographing the place.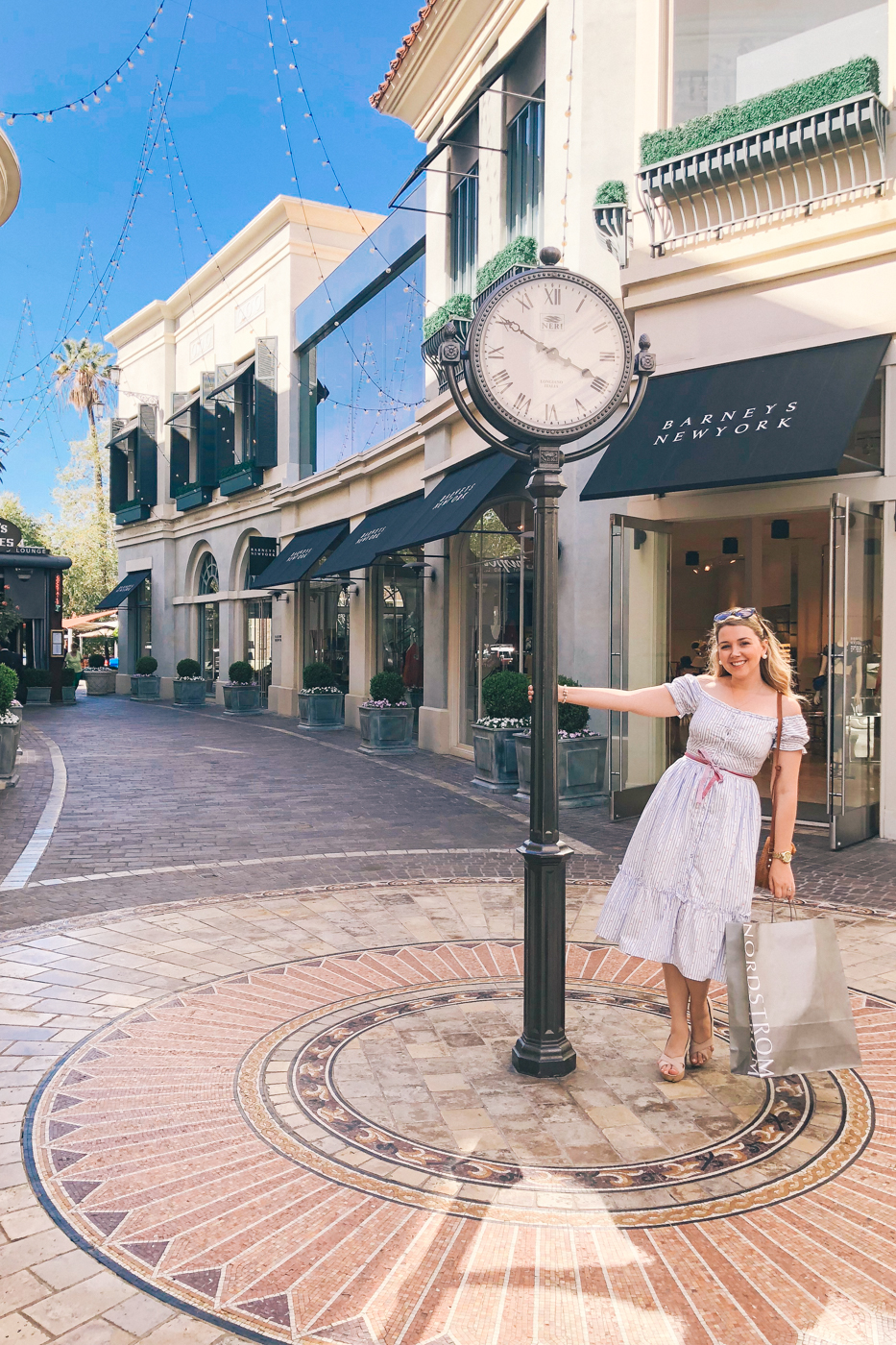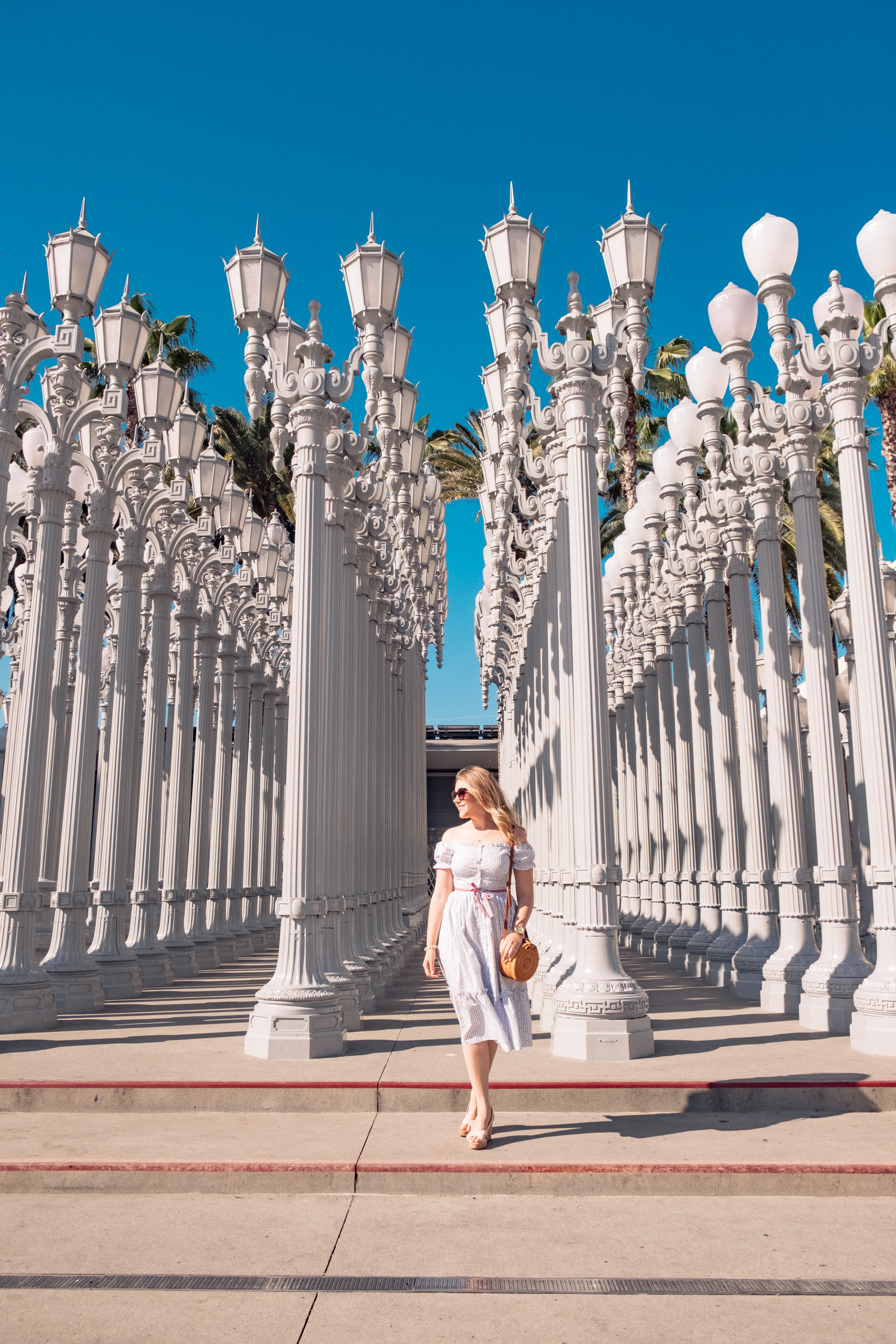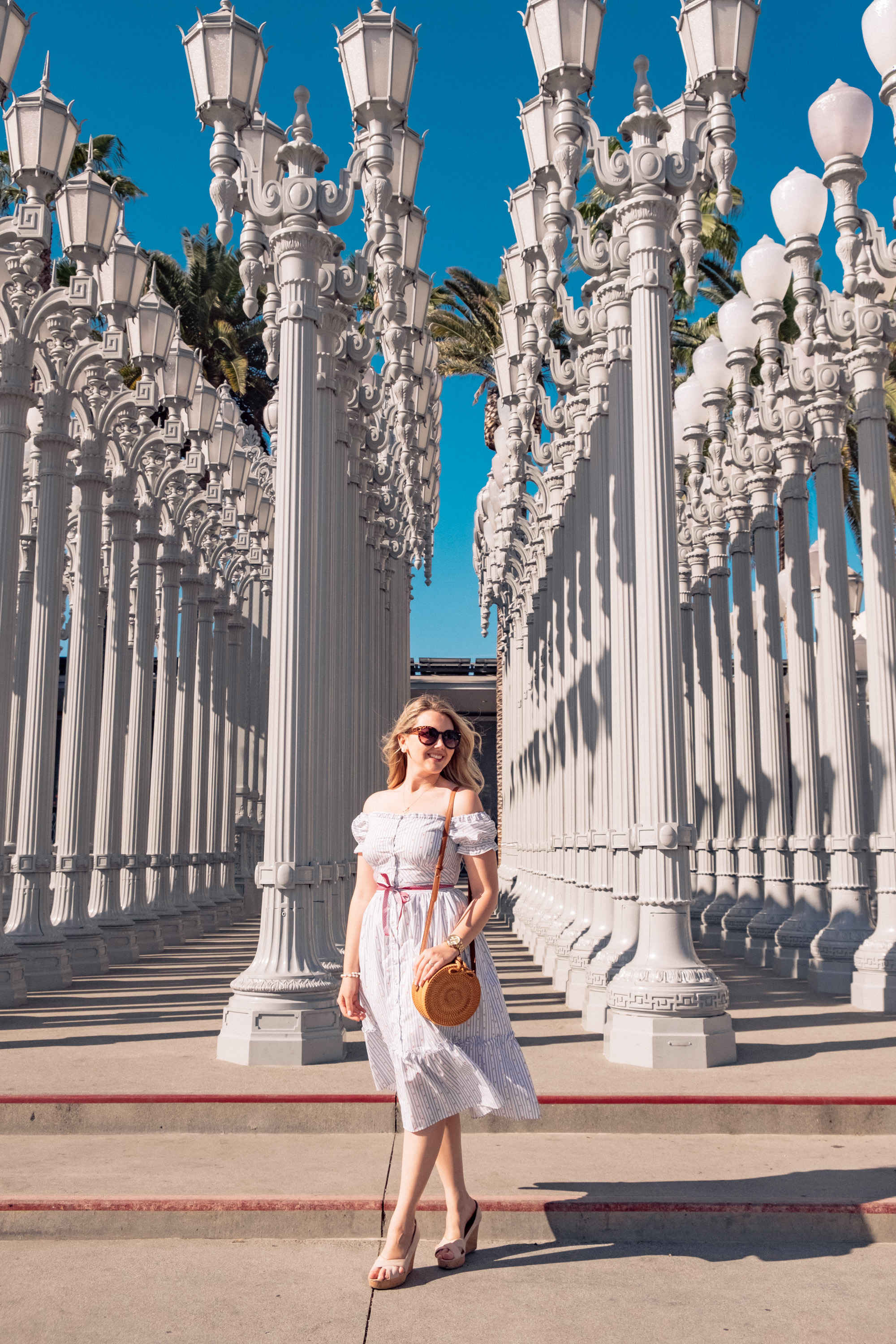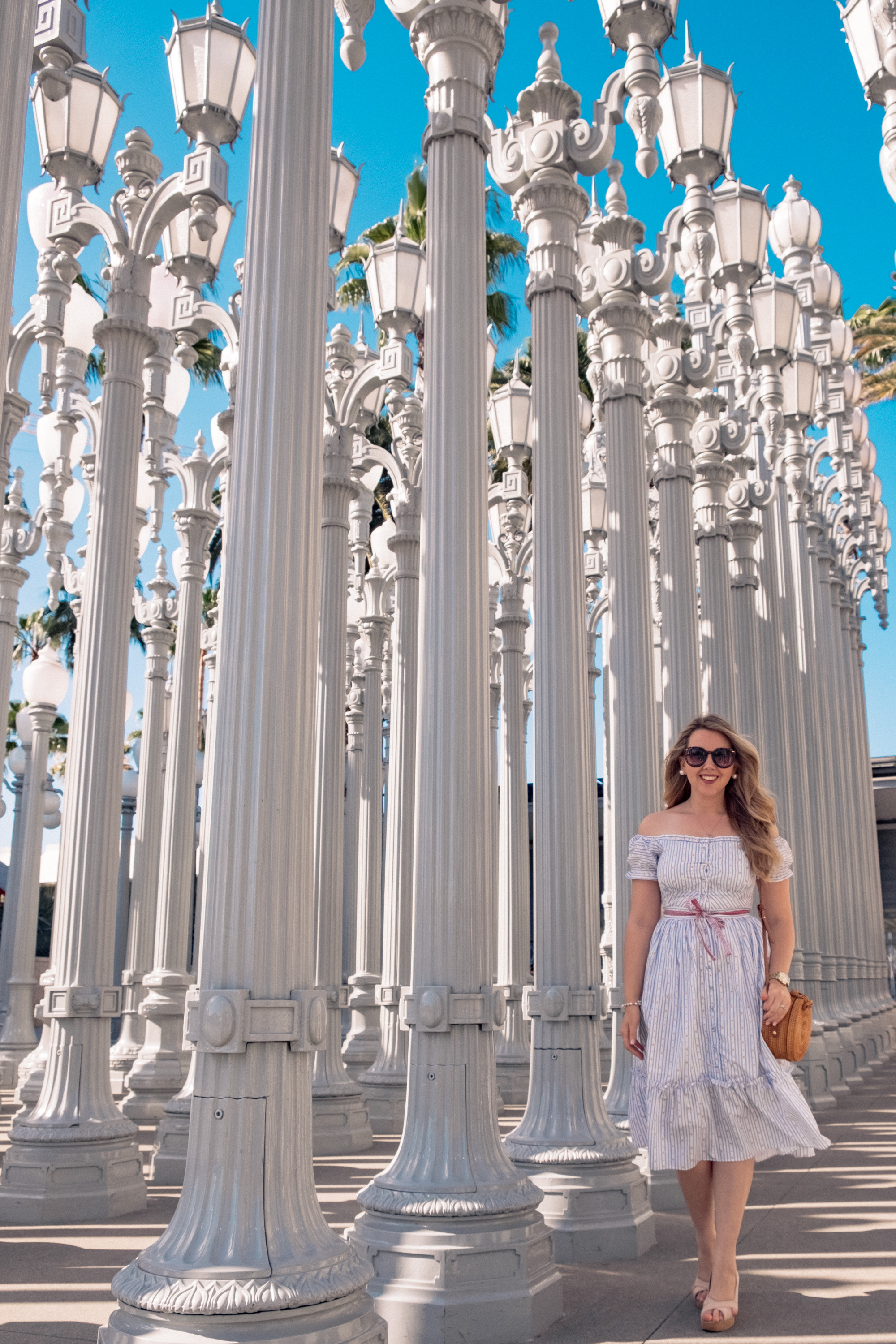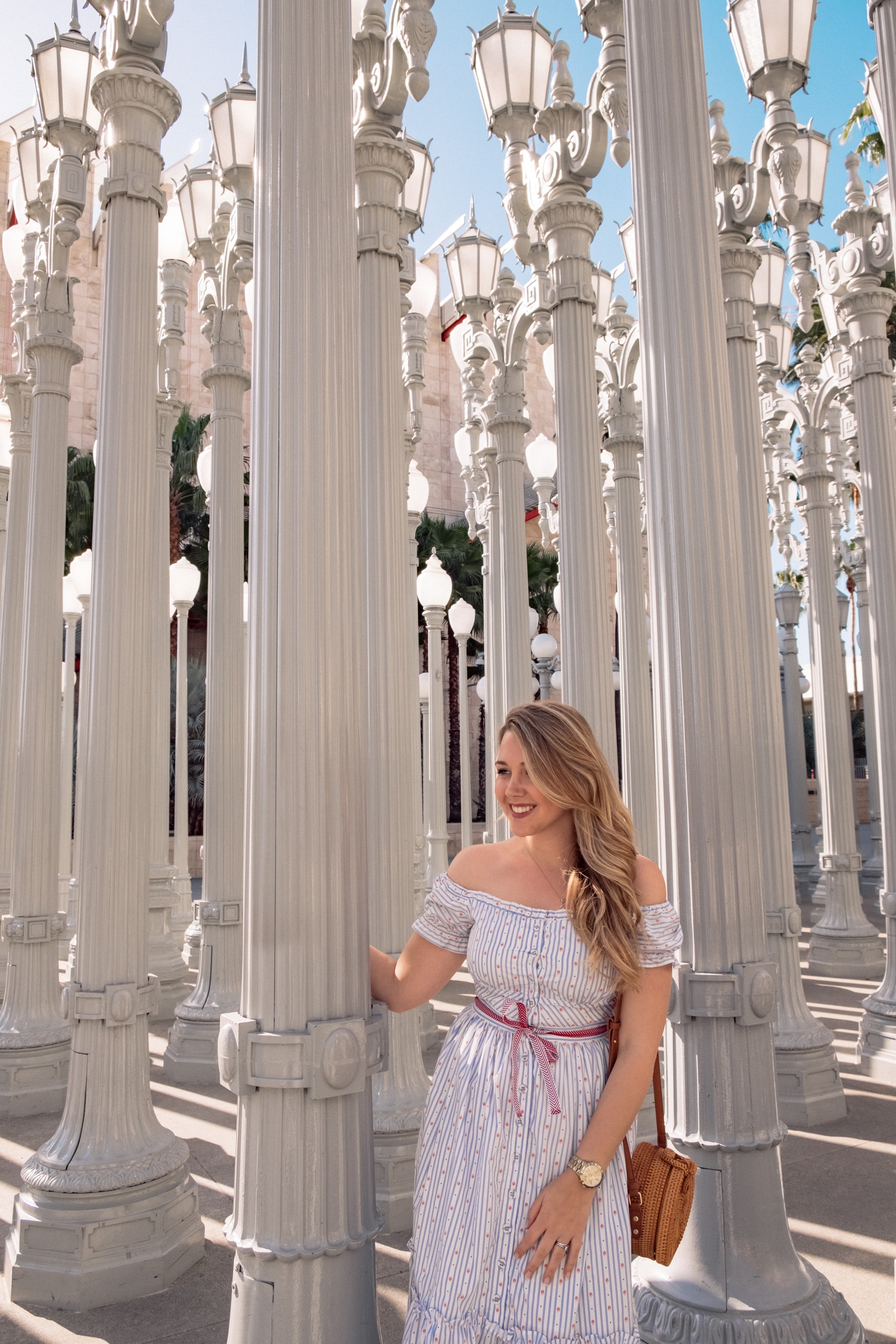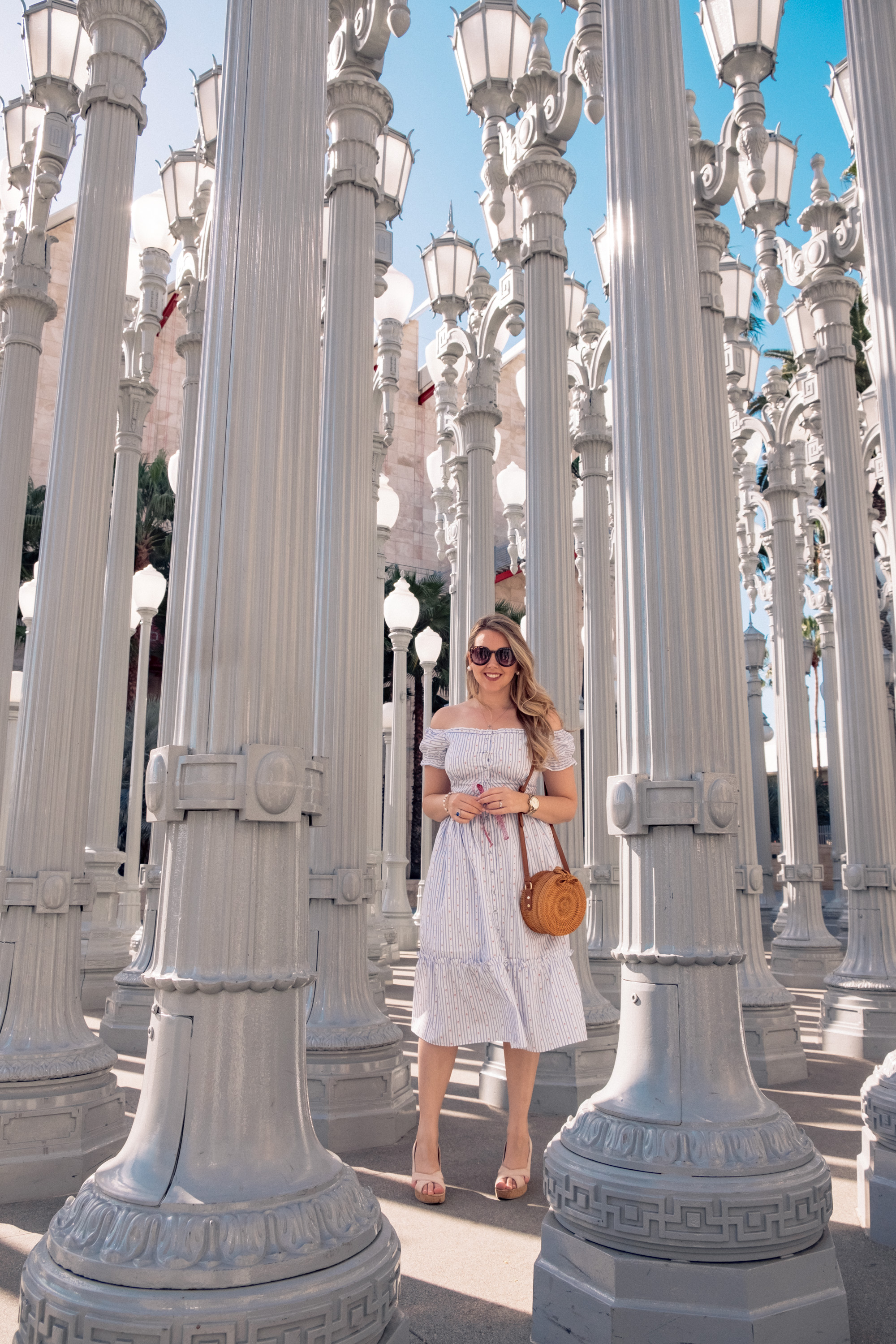 I received a lot of questions about my dress on Instagram, but unfortunately, it is not for sale anymore. The dress is actually a couple months old, and the store is now closed. I've linked some similar off the shoulders and romantic styles from Nordstrom below.
---
SHOP THE POST

---
See you next time!
Love,