Hello Everyone,
In the past couple of weeks, I received three dresses from Shein that are perfect for Spring! All three styles are very different, and I'm sure that at least one of them will catch your eye.  Shein is one of my favorite online stores. I know that sometimes buying clothing online can be a little intimidating, especially from Chinese stores. But I've been blogging for almost four years and here are the two things I always do to make sure my purchases are good.
Find a store you trust: The best way to find a trustworthy store is by reading their reviews. The store's reviews, specifically the ones with pictures of the real items are your best bet. That way you know they will deliver the product and what they look like in real life. Another way is to find reviews from bloggers. Again, find a blogger you trust and that you can message if you have any doubts. I always answer when you girls message me about the clothing, the stores, or anything.
Take your measurements: Never ever, buy an item without taking your measurements and matching it to the item's size chart. Each store is different, and sometimes even items in the same store can vary sizes. Just because you are a size M in the US, doesn't mean you will be the same size at a Chinese store. Many times you need to order one or two sizes up. And that is totally fine, after all, no one is looking at your tag. I always measure in centimeters to be more precise, but of course, you can measure in inches too. I also measured my foot, and a pair of sandals when it came to ordering shoes online. I always order that way and it works every time. For reference, I wear an 8.5 in the US and a 9 in Chinese stores.
After you place and receive your first order you can test the quality and size for yourself, and from them on it gets easier each time. But pay attention to stores like Aliexpress, since they have many different vendors, each store is unique and independent of the other.
Rainbow Dress and Stud Heels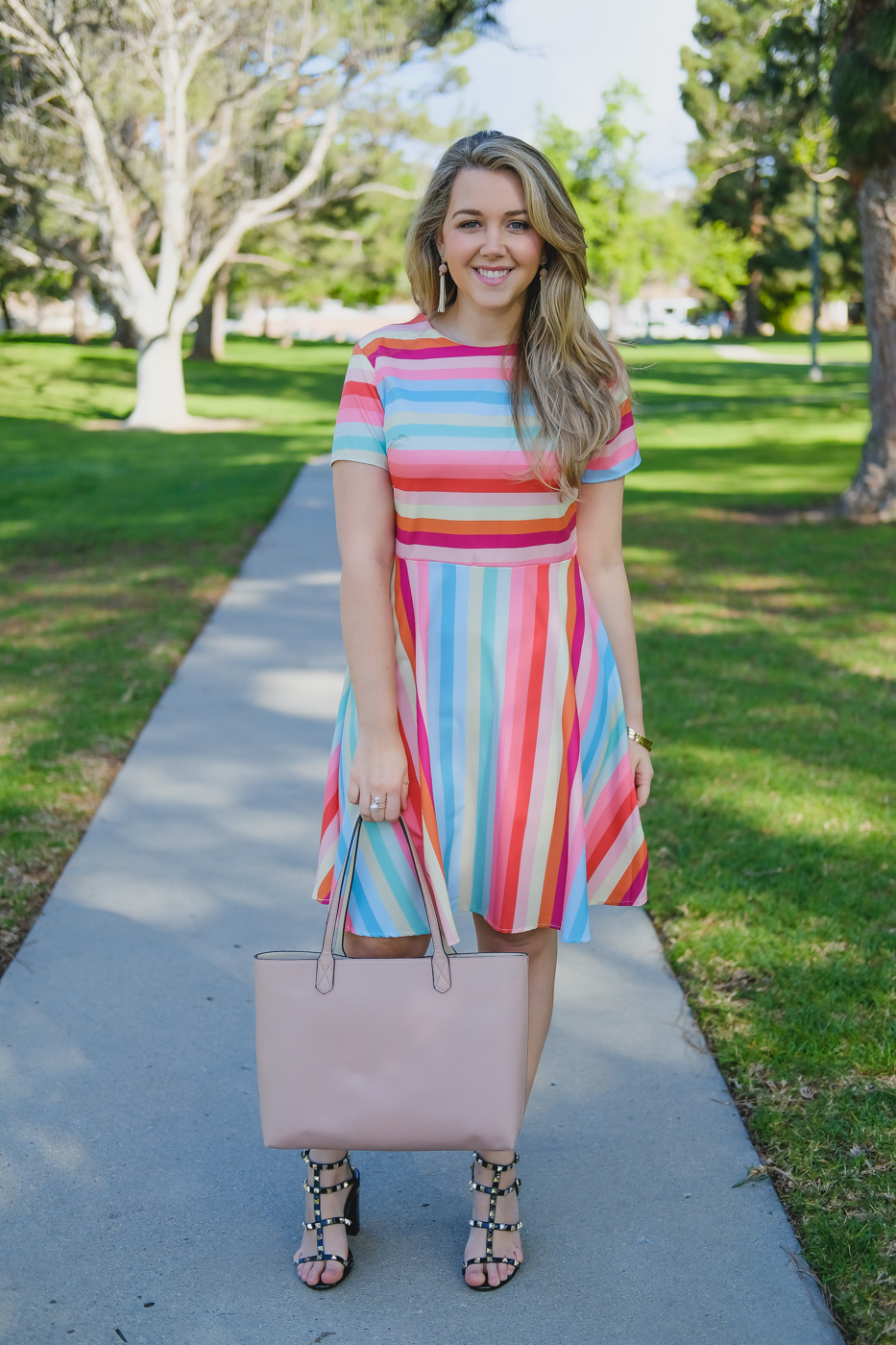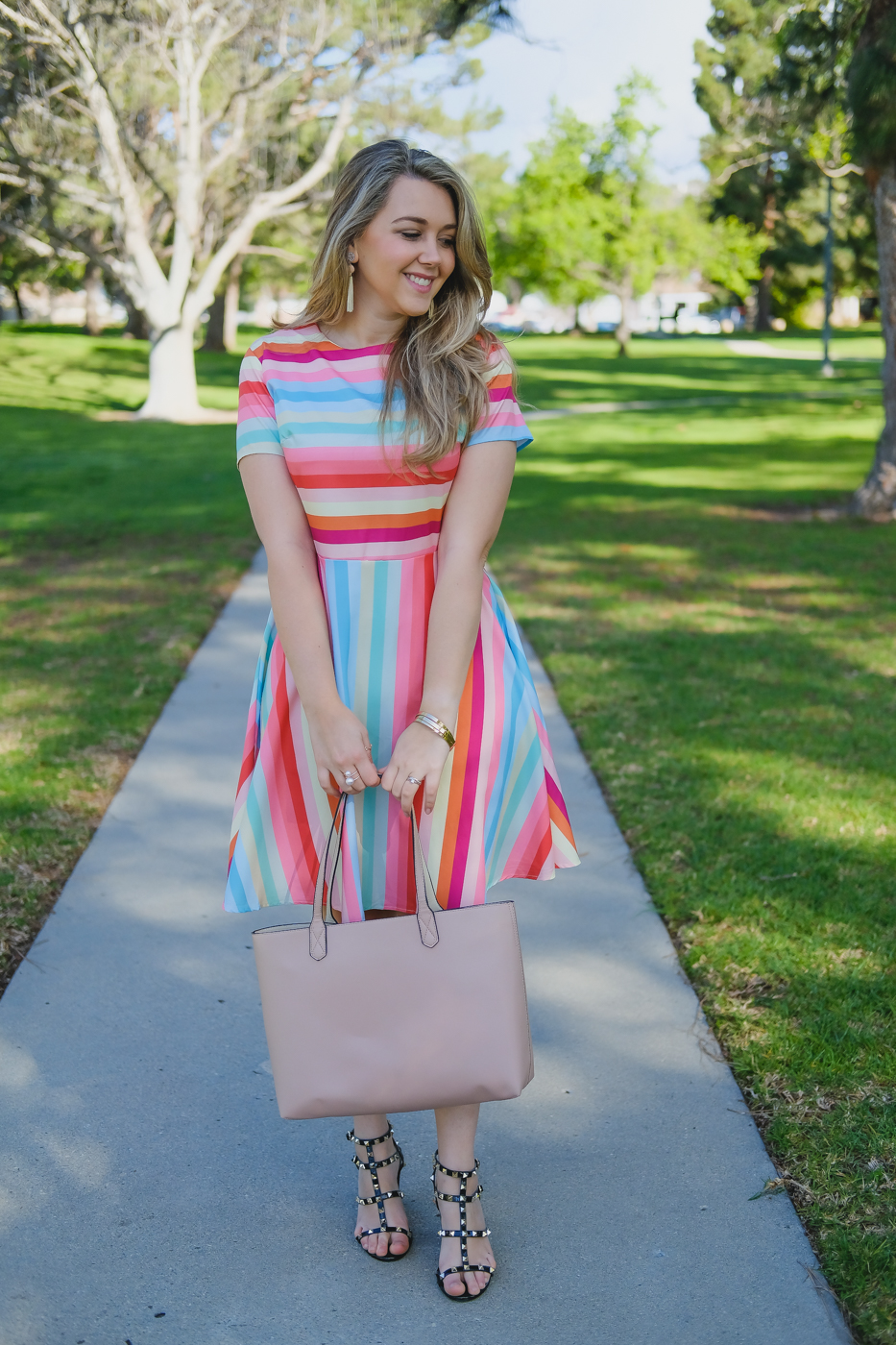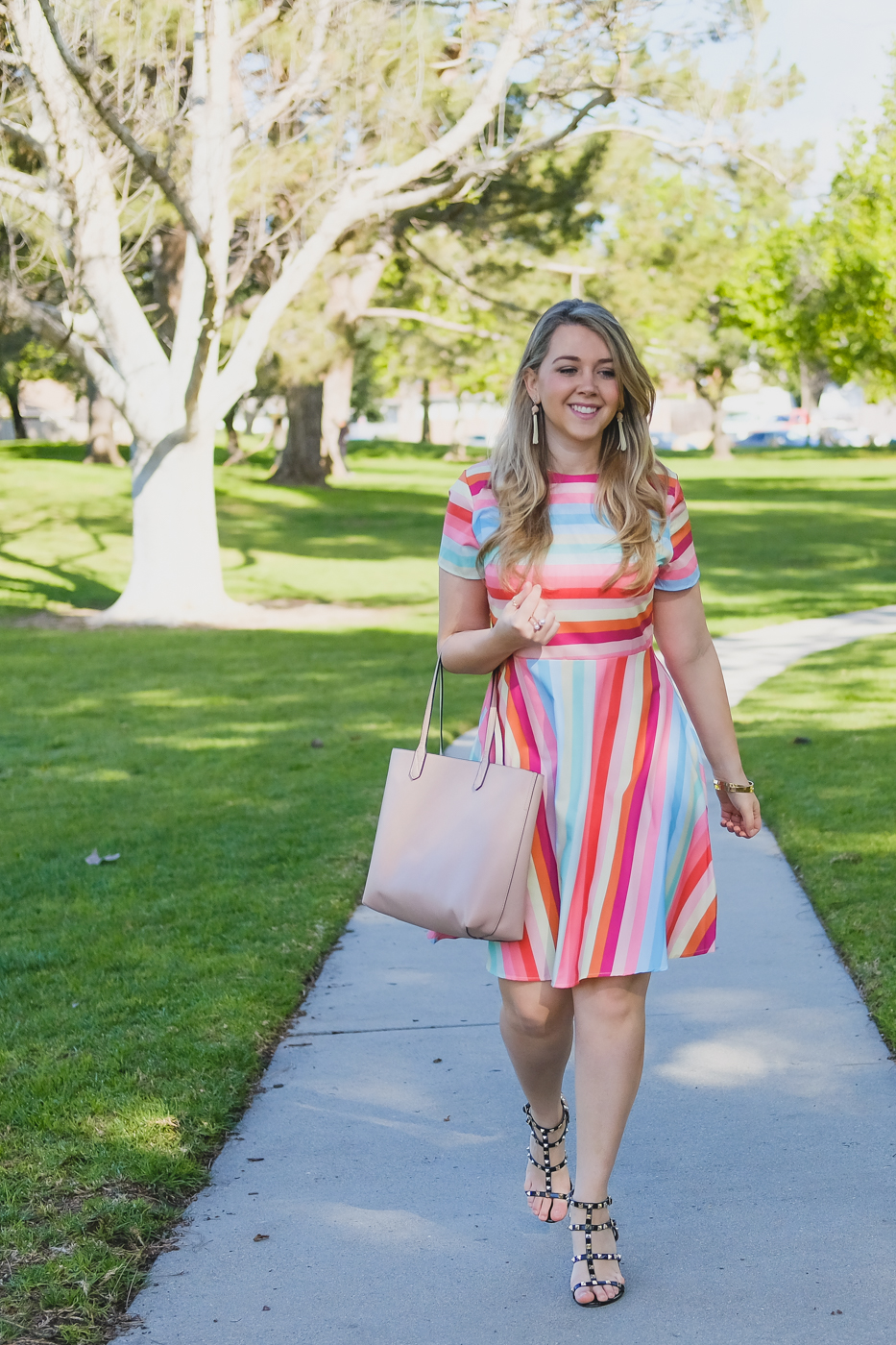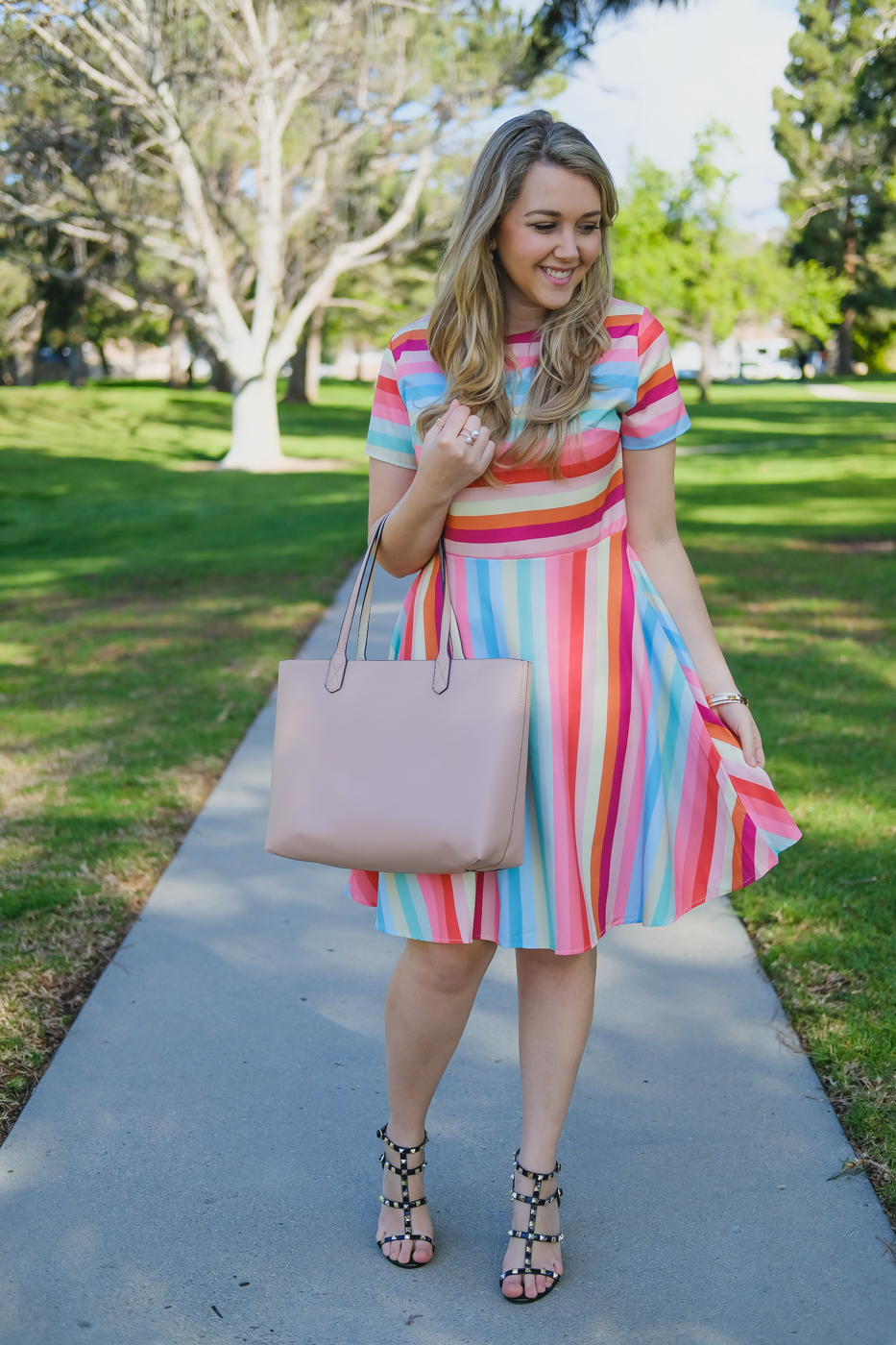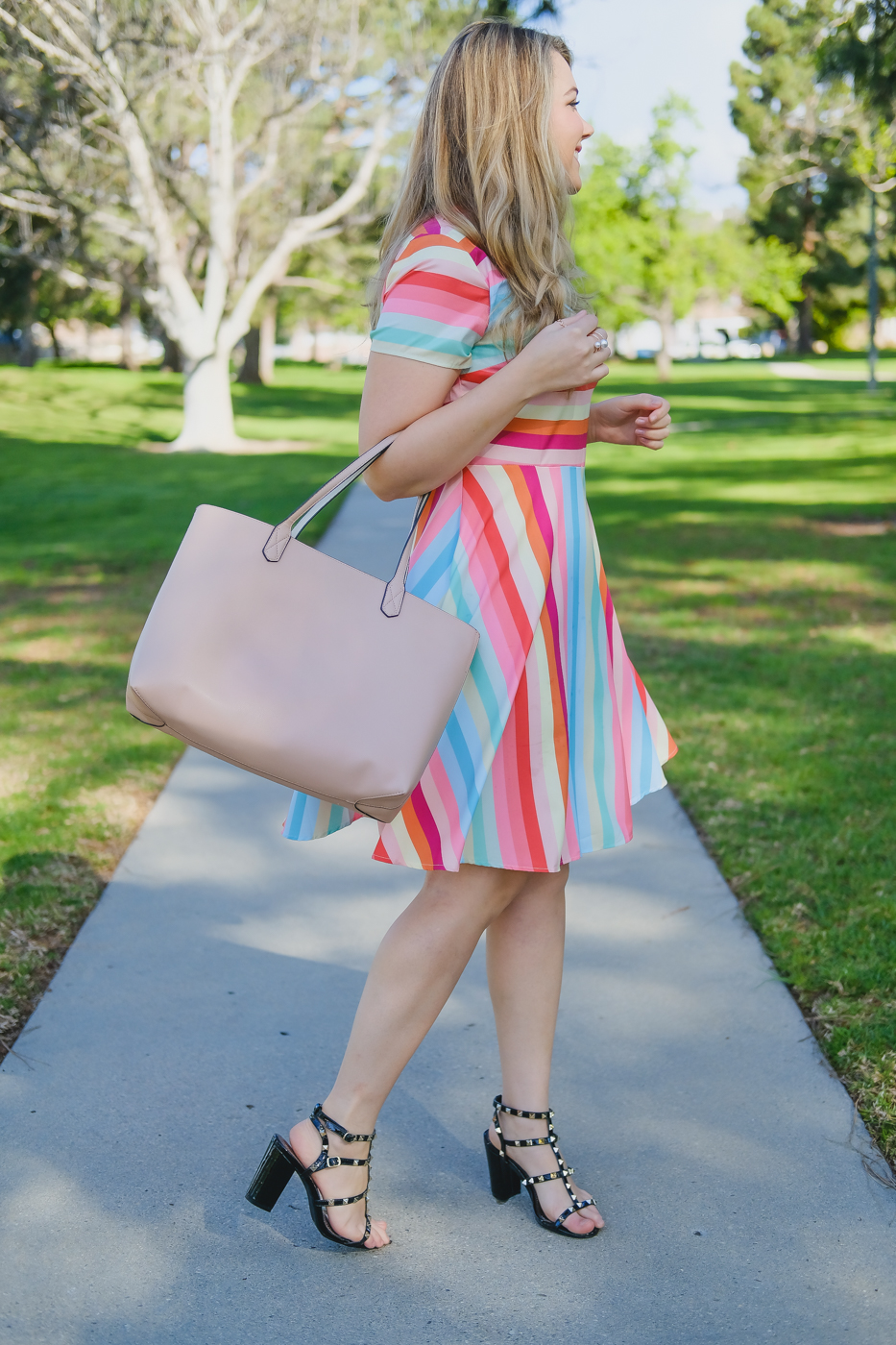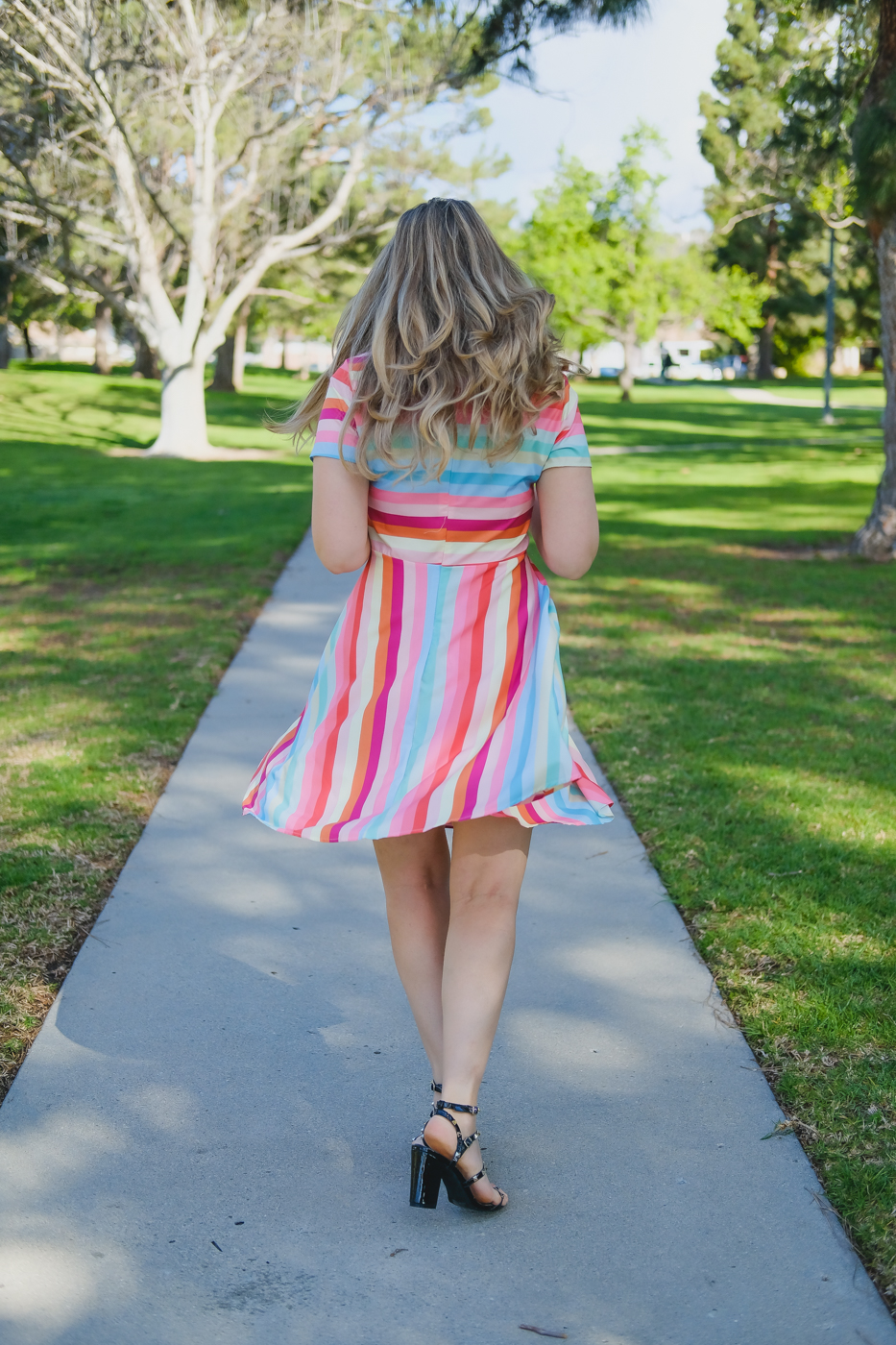 My blog's shoe partner is
AmiClubWear.
If you follow me on Instagram 
@deboradahl
, you know I constantly wearing their shoes. These stud heels are from them. But unfortunately they are sold out, just as this Shein dress. But I linked some of my new favorite shoes here.

Blue Maxi Dress

Blush Plaid Set

Although the brands displayed on this post might be partners of this blog, this post was not sponsored.
See you next time!
Love,
---
SHOP THE POST (SIMILAR LOOKS)

---