Hello Everyone,
I'm back in the US and happy to be home. I already miss my family in Brazil, but it's good to be reunited with my husband and back to my three jobs! So, it's time to catch up on the blog as well! Last Saturday, Ben and I decided to head back to one of our favorite cities on the Central Coast of California, Santa Barbara.  Last month we discovered an amazing gluten-free French bakery on State Street that we were dying to go back to. This time we ordered a full breakfast and our favorite lemon meringue tart. We took our sweet time at the Lilac Pâtisserie, enjoying breakfast and making plans for our wedding anniversary and Christmas.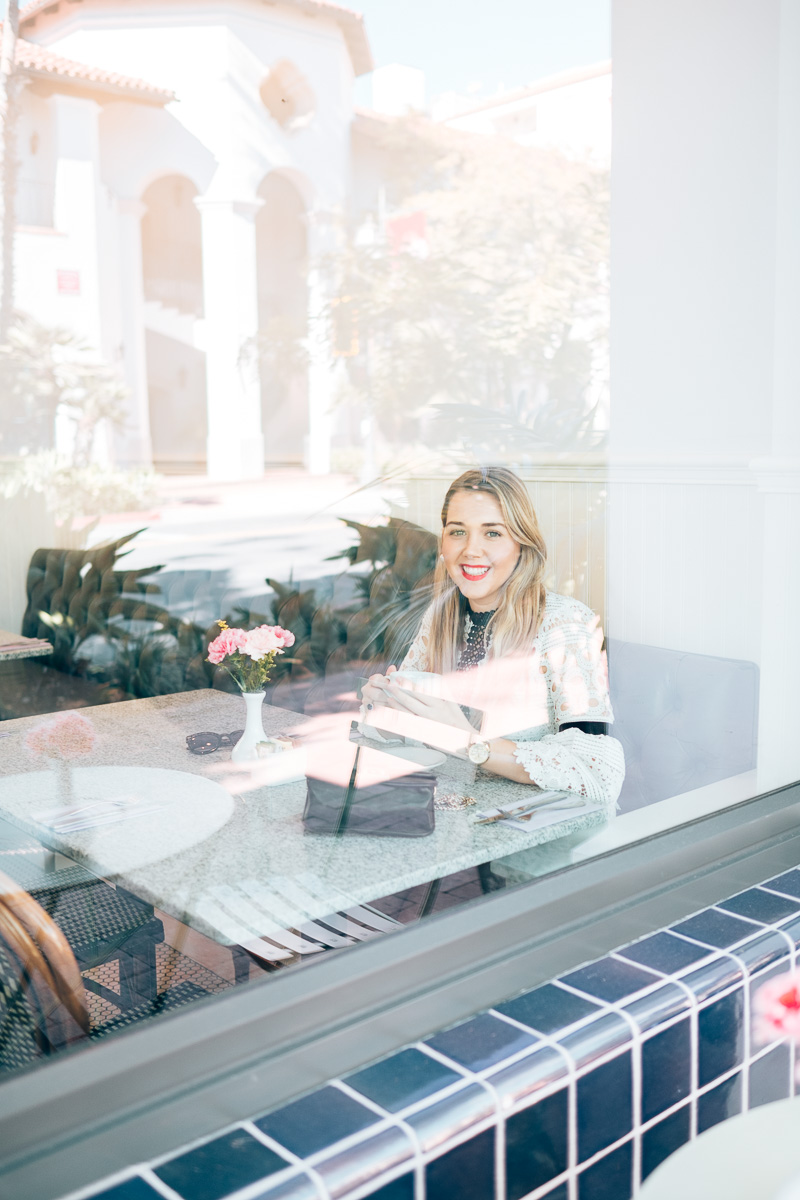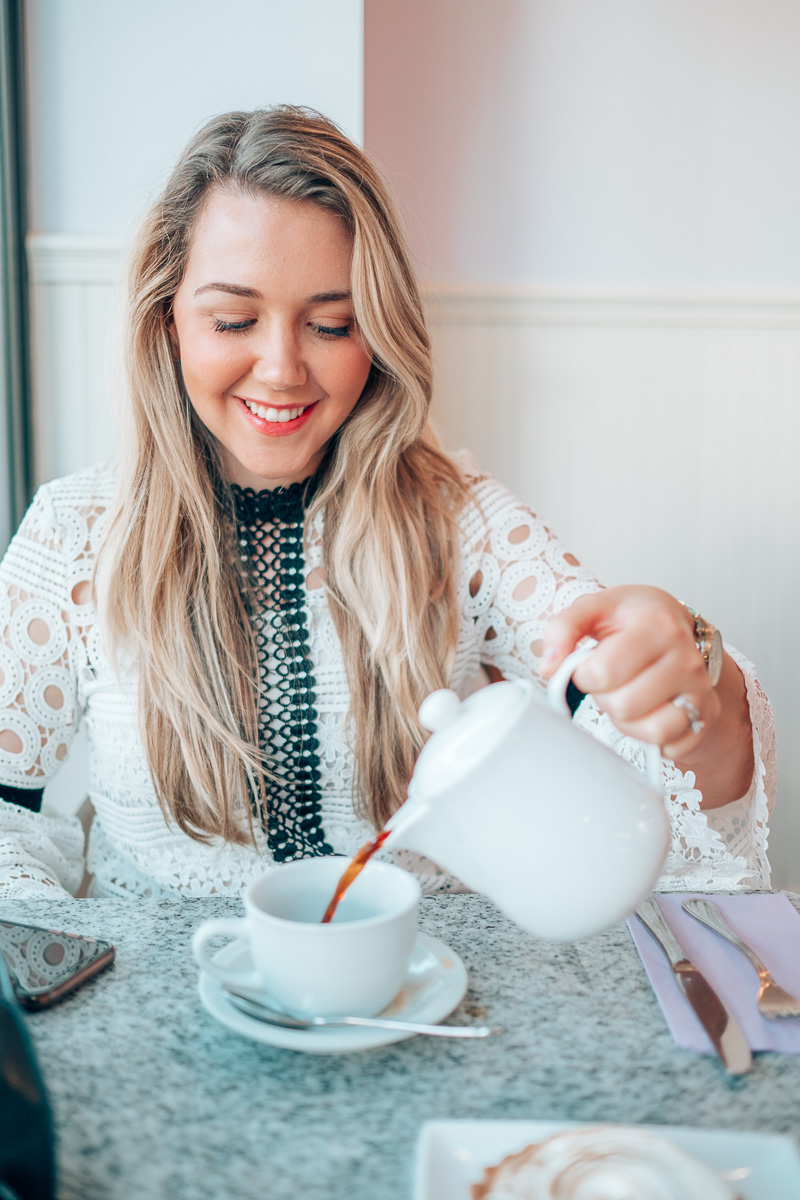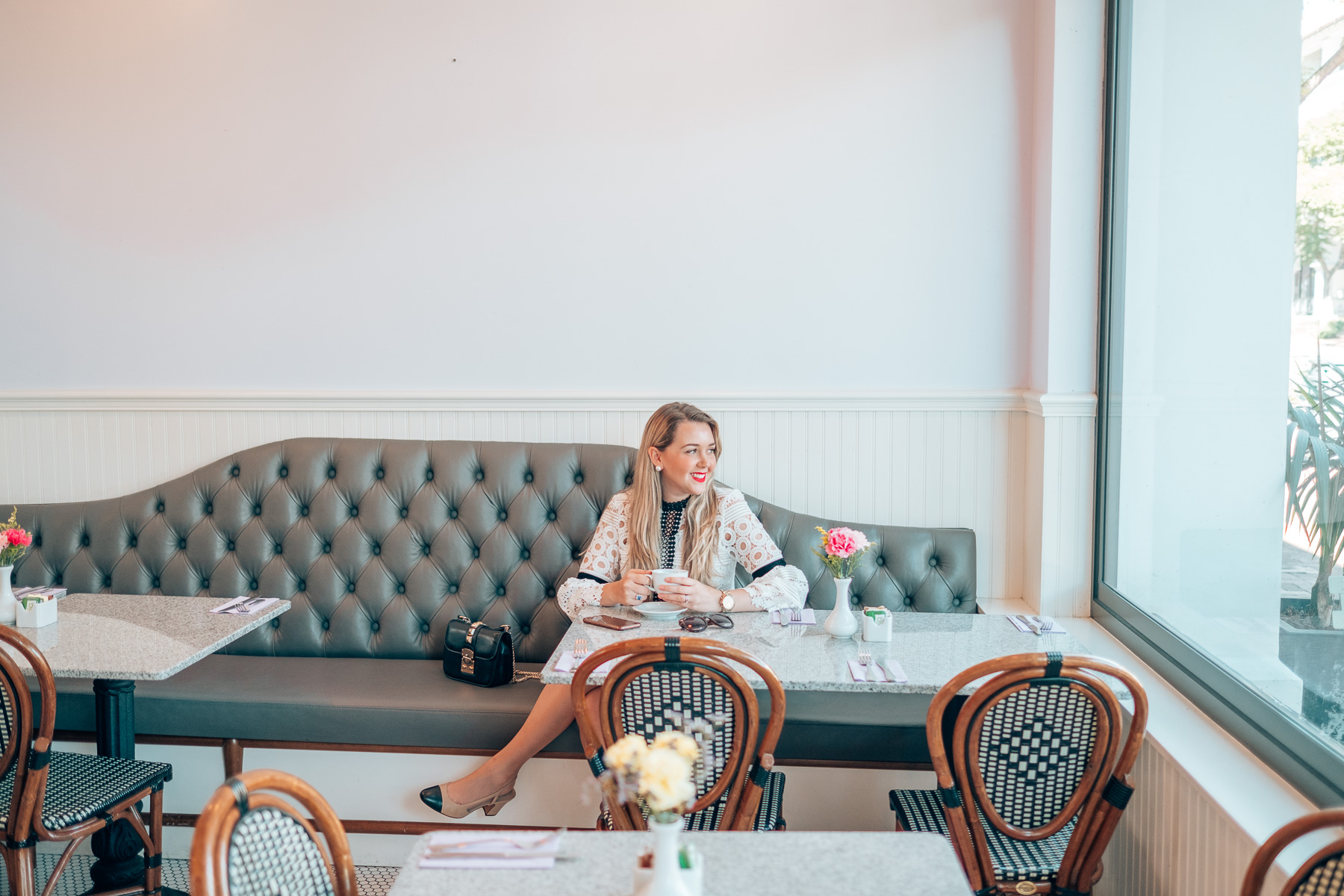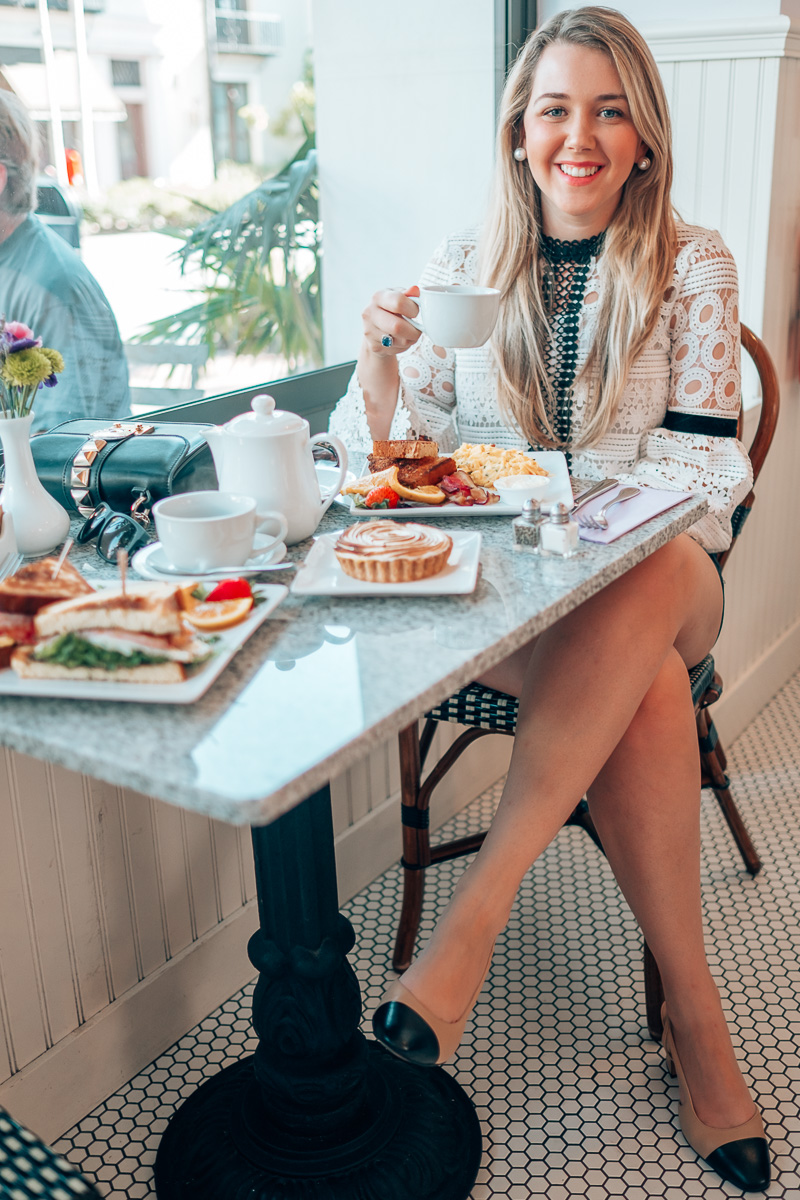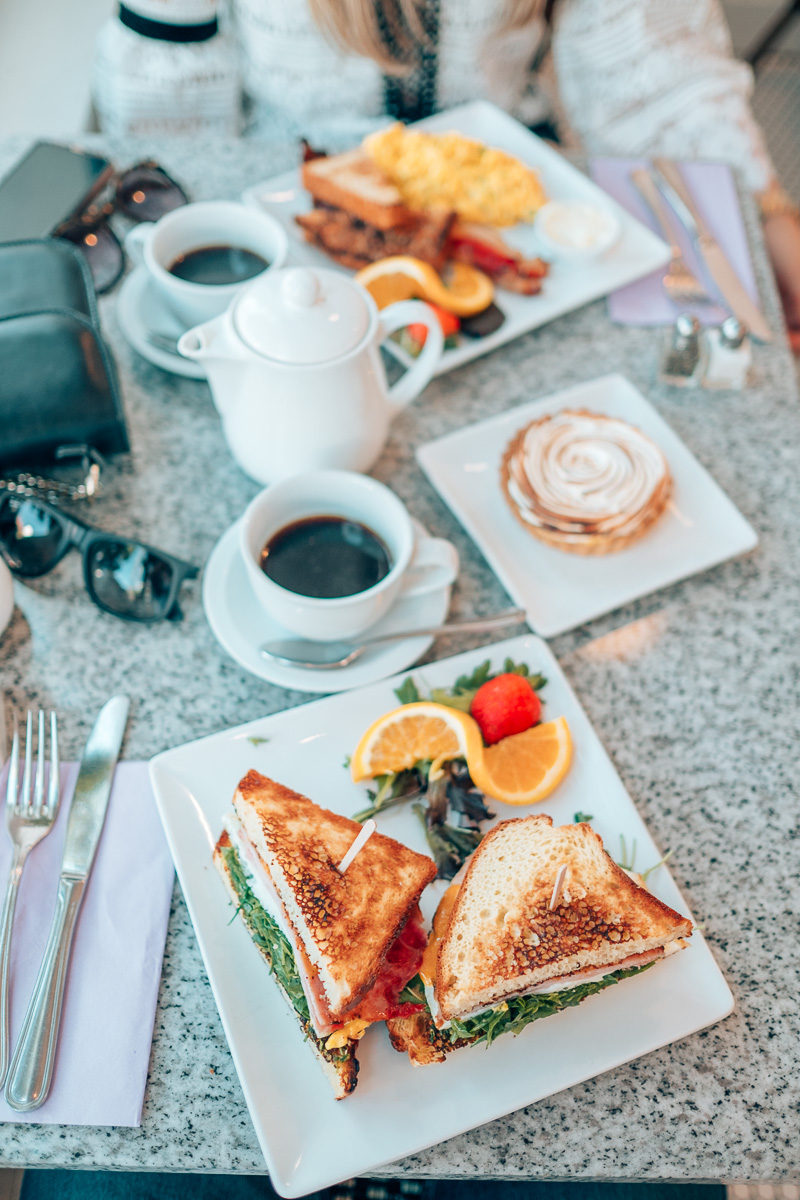 For our day trip, I chose to wear this gorgeous top from Chicwish, that would be perfect for an elegant fall look. I paired the top with black shorts from Target because while the majority of the country enjoys cozy sweaters and fall weather, it is still warm in Southern California. The bag is an old one inspired by Valentino studs, and my shoes are this classy pair of slingbacks from Franco Sarto.
I've been wearing these shoes non-stop lately, the low heels and the neutral colors make me never want to take them off. They are also perfect for fall! The black shorts were my favorite pair this summer. I noticed that they were on sale for under $15 dollars and I ordered a pair in beige.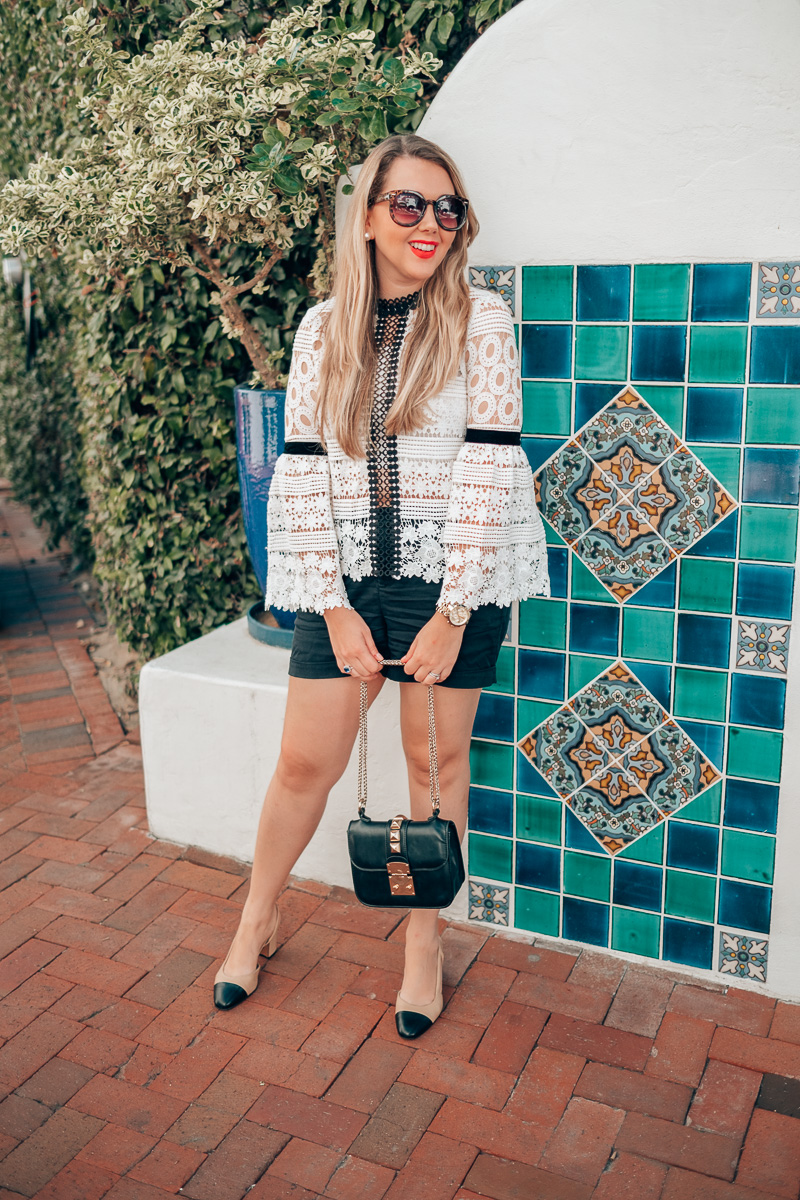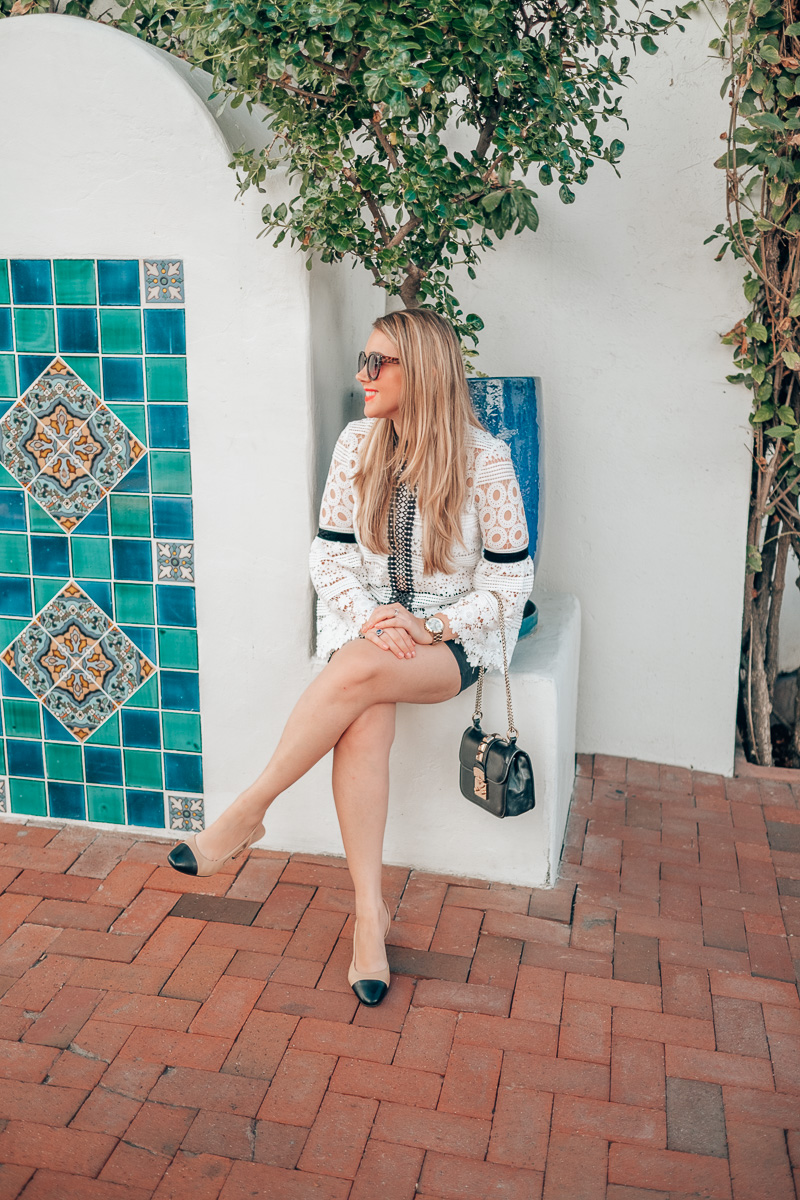 After breakfast, we were walking around State Street when we stumbled upon the PASEO NUEVO FALL RUNWAY SHOW, an event that was promoting the newest trends hitting stores at the Paseo Nuevo mall. We were fortunate enough to get into the show and enjoy the perfect angle to view all of the new looks!
It was fun to watch so many beautiful outfits right off the rack from stores like Nordstrom and beauty by Sephora. Everything was ready to be purchased right after the show. And how cute are these kids walking the runway? So adorable!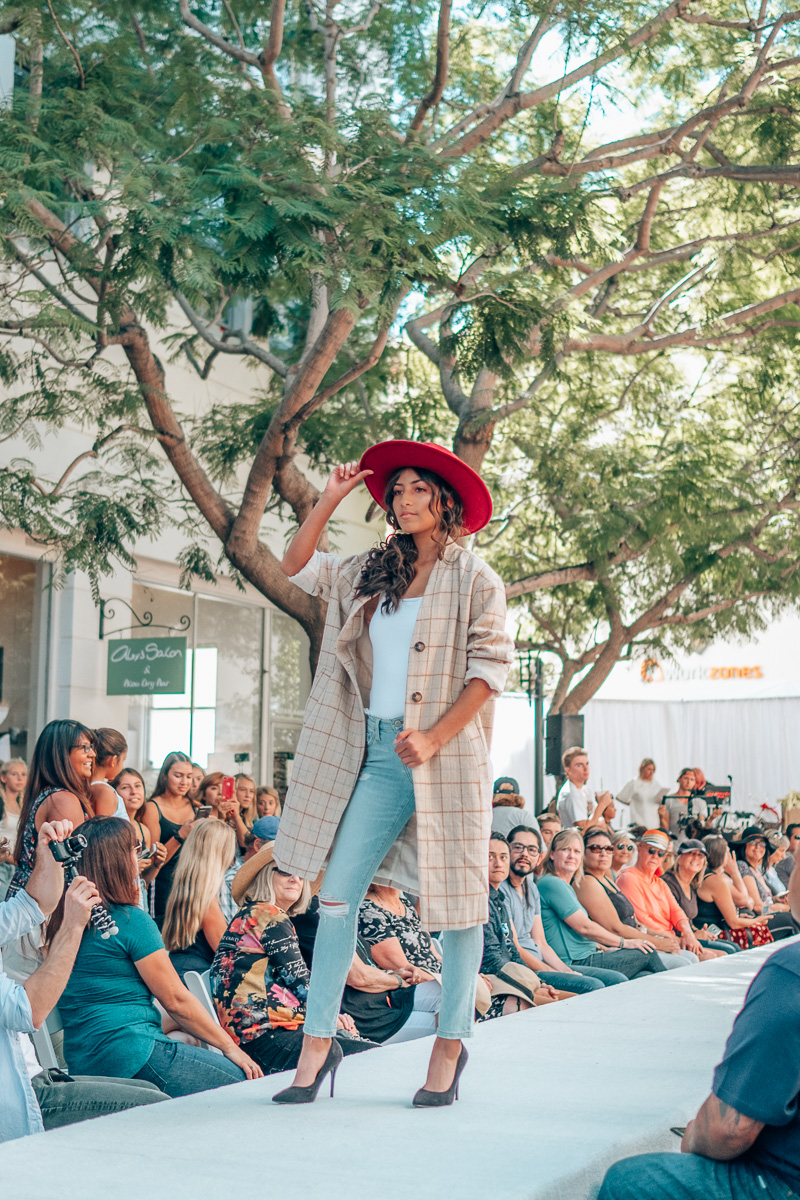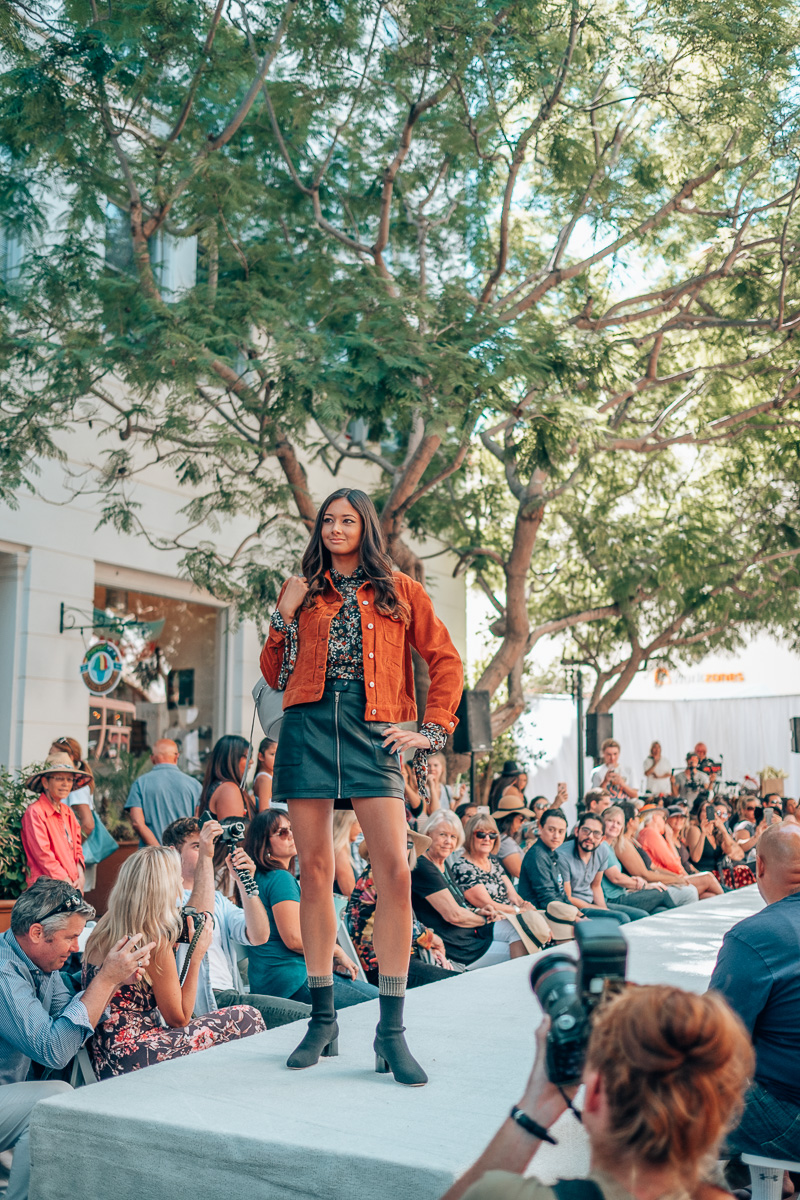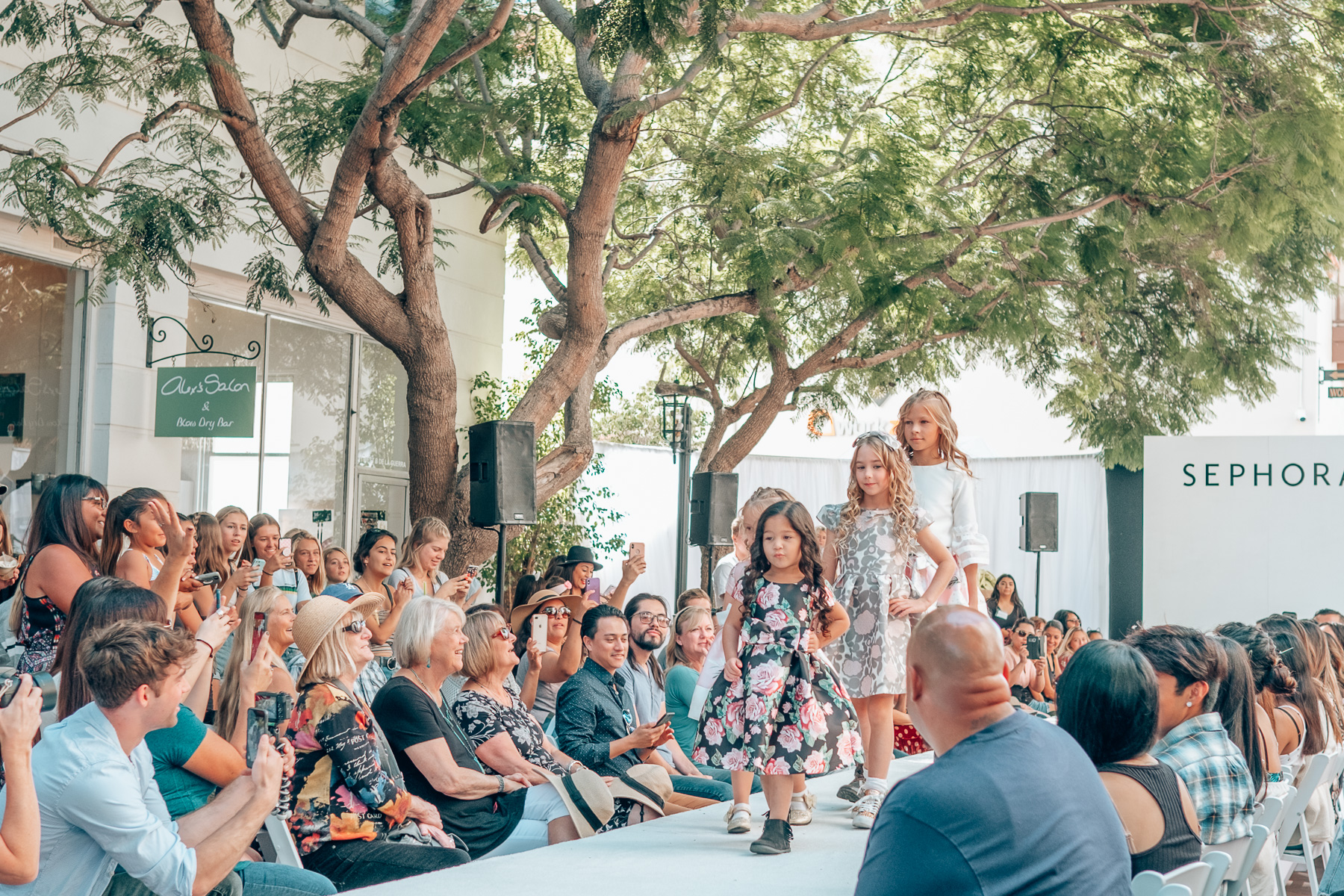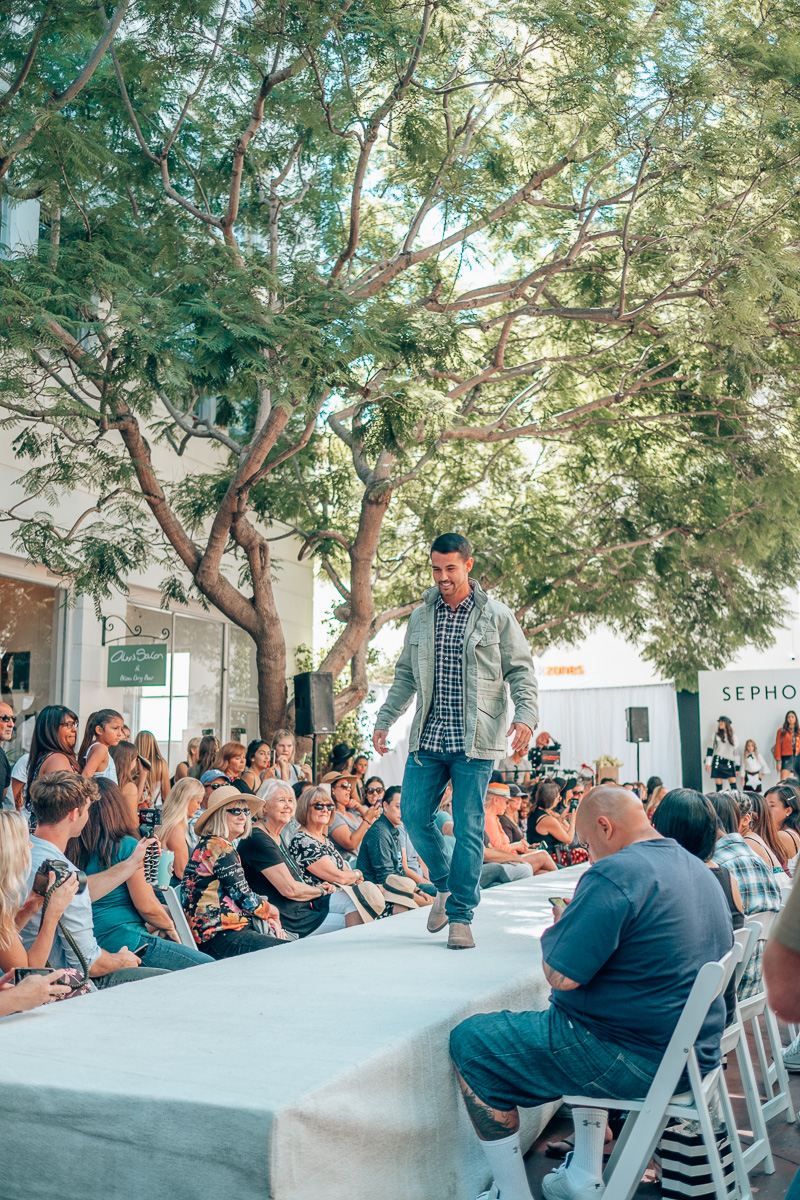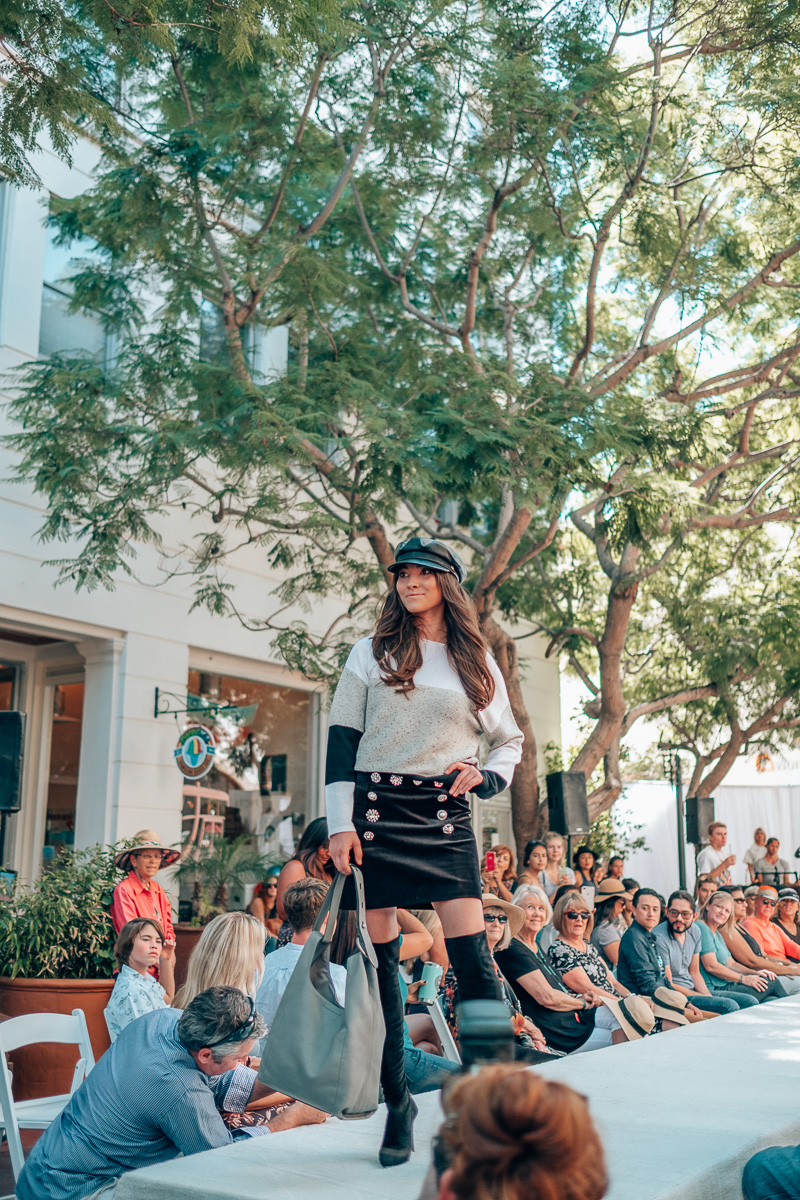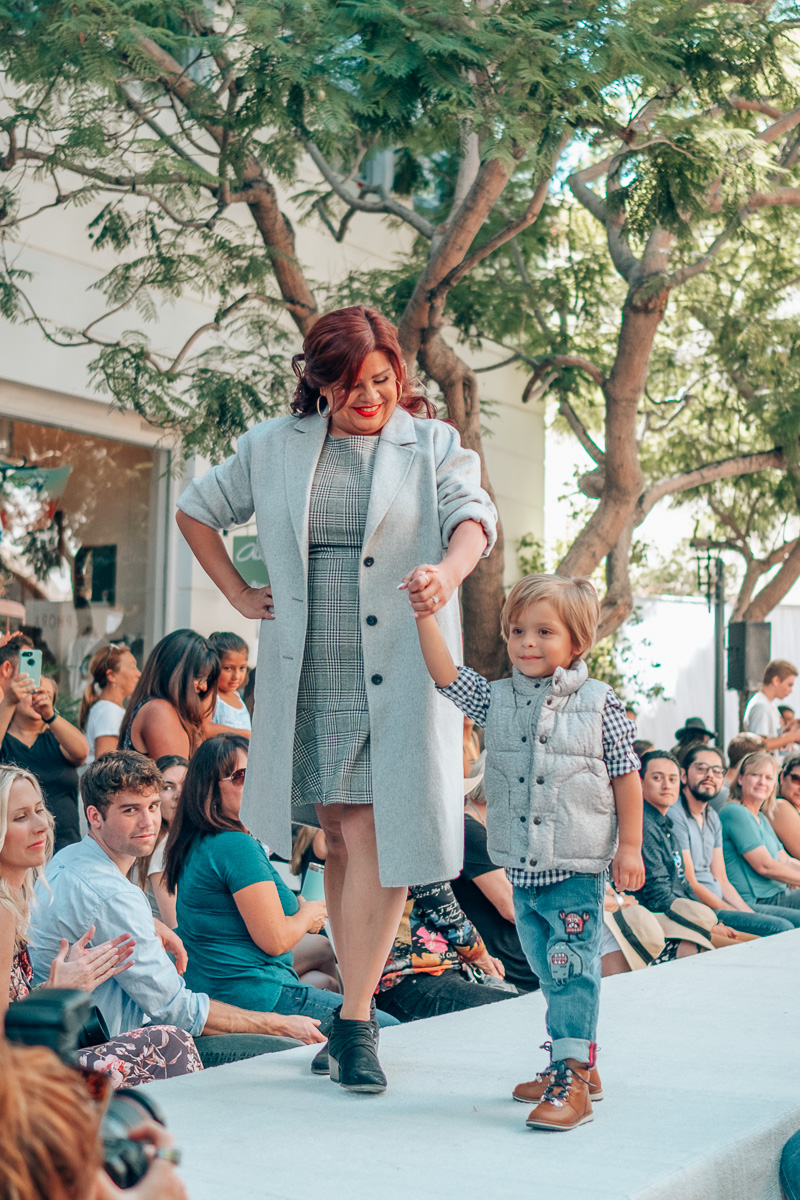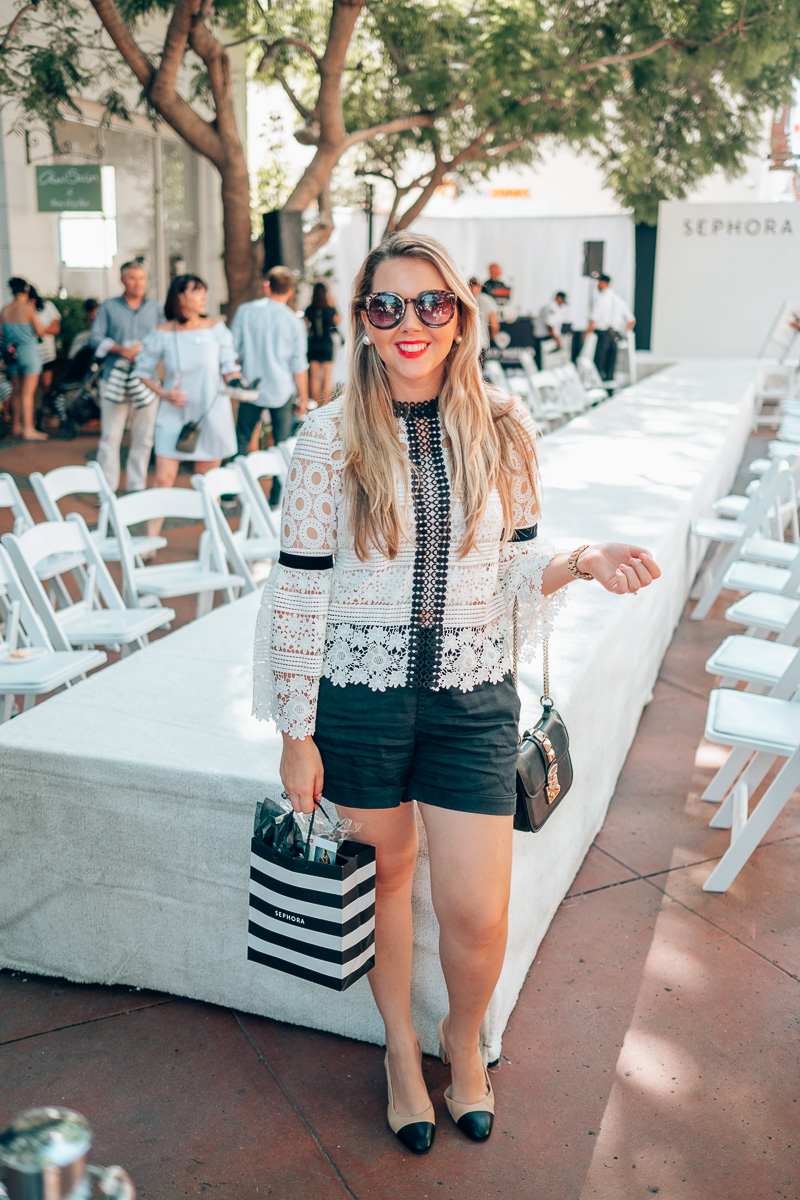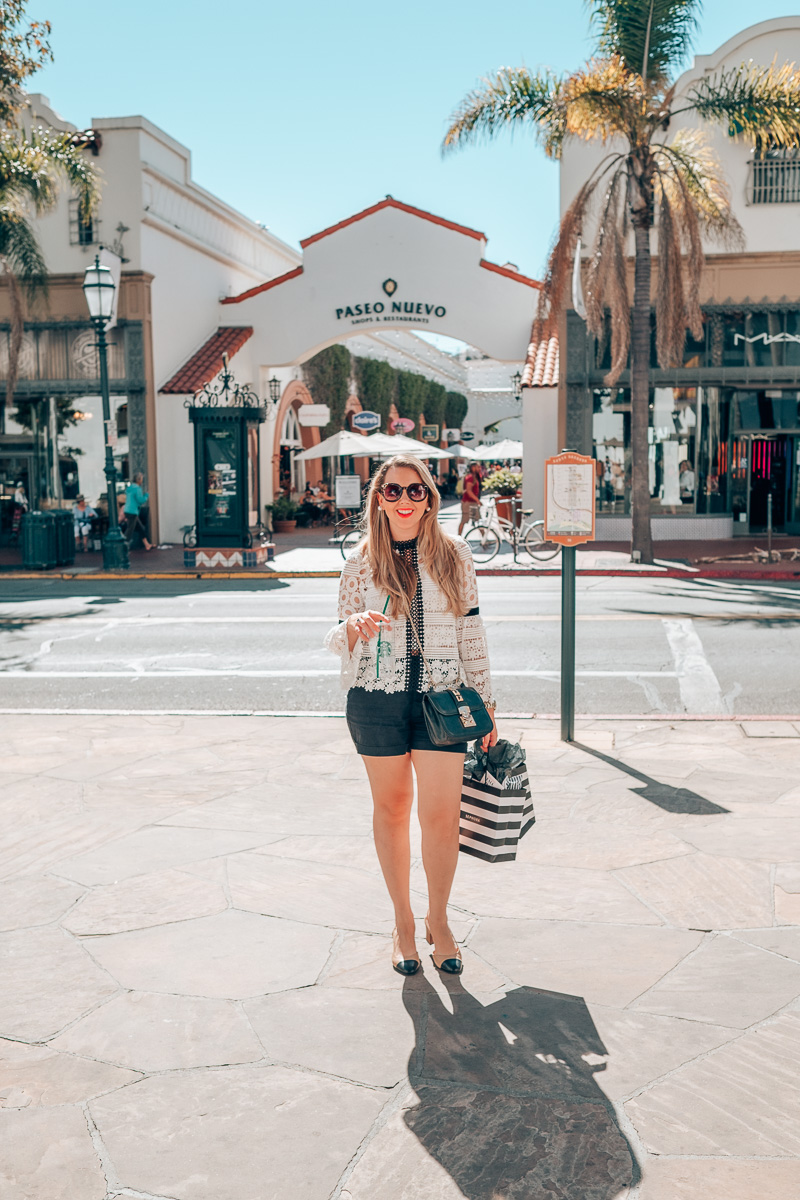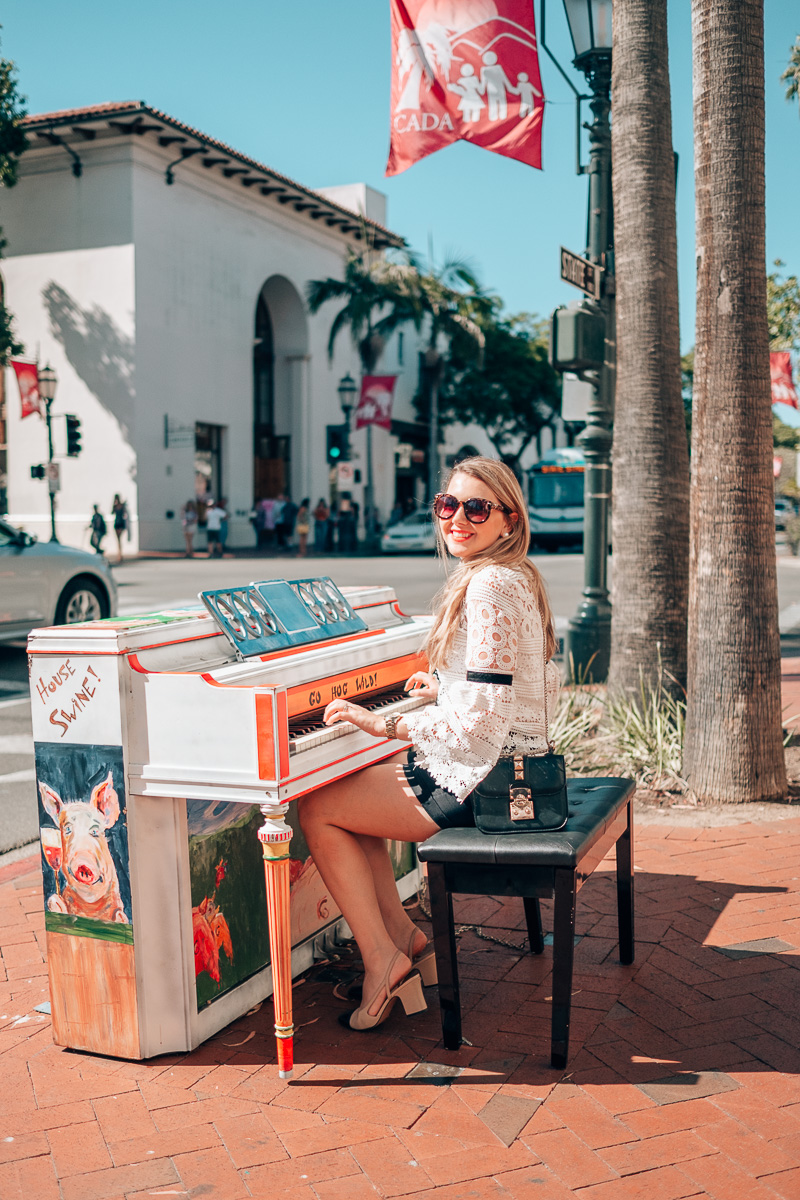 Santa Barbara is always a blast! What a fun day!
SHOP THE POST

See you next time!
Love,