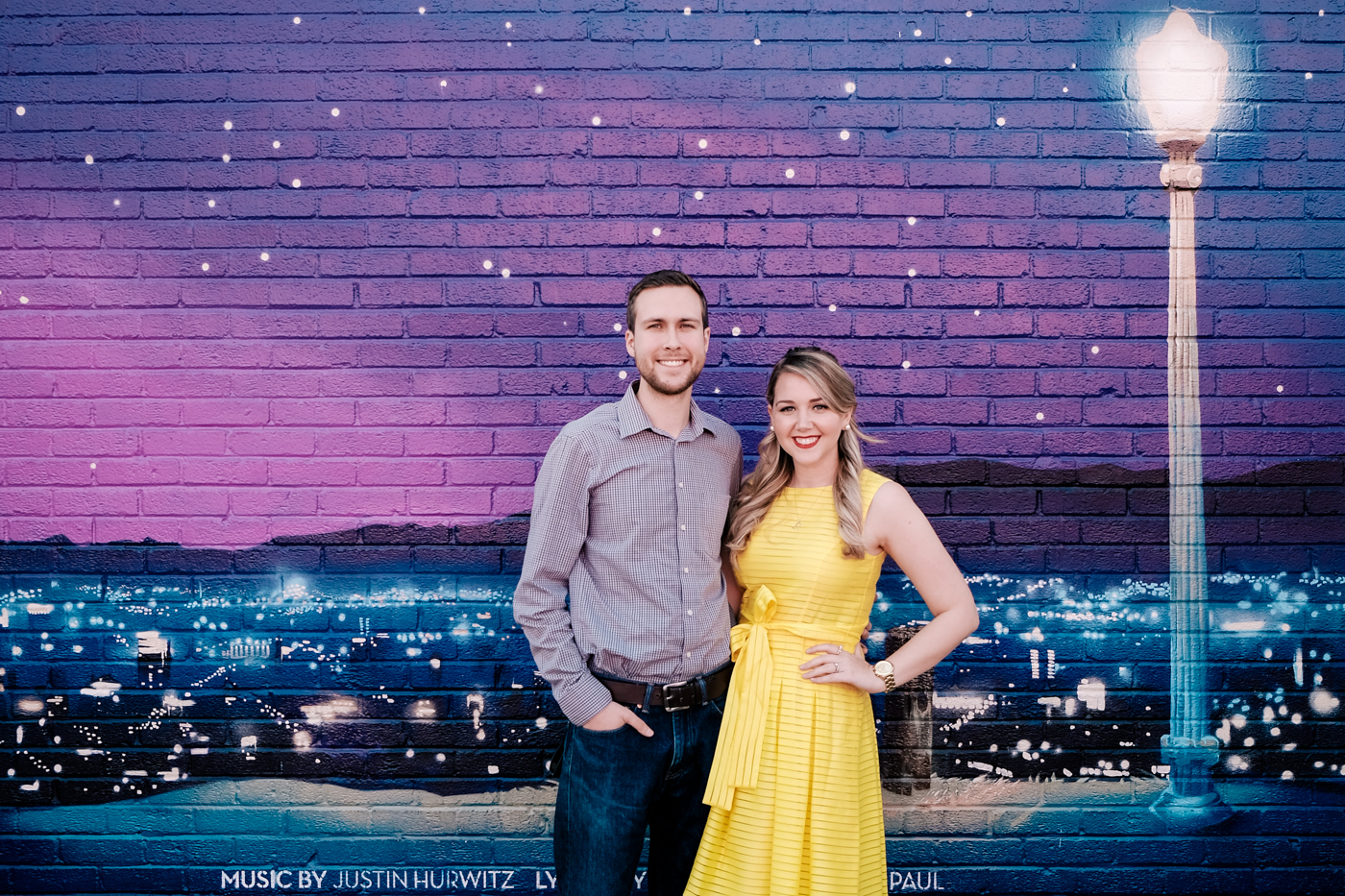 Hello Everyone,
Welcome to the second and final part of my movie location guide to the City of Stars! If you haven't seen part 1 yet, click on the post LA LA LAND: Guide to Los Angeles Movie Locations (Part 1). LA LA LAND continues to be a success and it won 6 Oscars this year. And of course, it was even more famous after the epic Oscar fail, when La La Land won best picture, and then lost it to Moonlight. I was so bummed they didn't win, and if you miss the Oscars 2017 most awkward moment you can watch it here on this link on youtube.
As I mentioned on Part 1, the movie was shot all over the Los Angeles metropolitan area, so it is very hard to hit all locations in one day. I did my guide in 3 days, but I believe it's possible to do my guide in 2. For today's post we visited three locations and the fairly new LA LA LAND wall on Melrose Avenue. Melrose is known for it's famous walls, like the pink wall and the angel wings. I made a guide to some of the walls last year, unfortunately it is not translated to English yet, but you can check these posts on Around Los Angeles and Famous walls in Los Angeles.
THE LIGHT HOUSE CAFE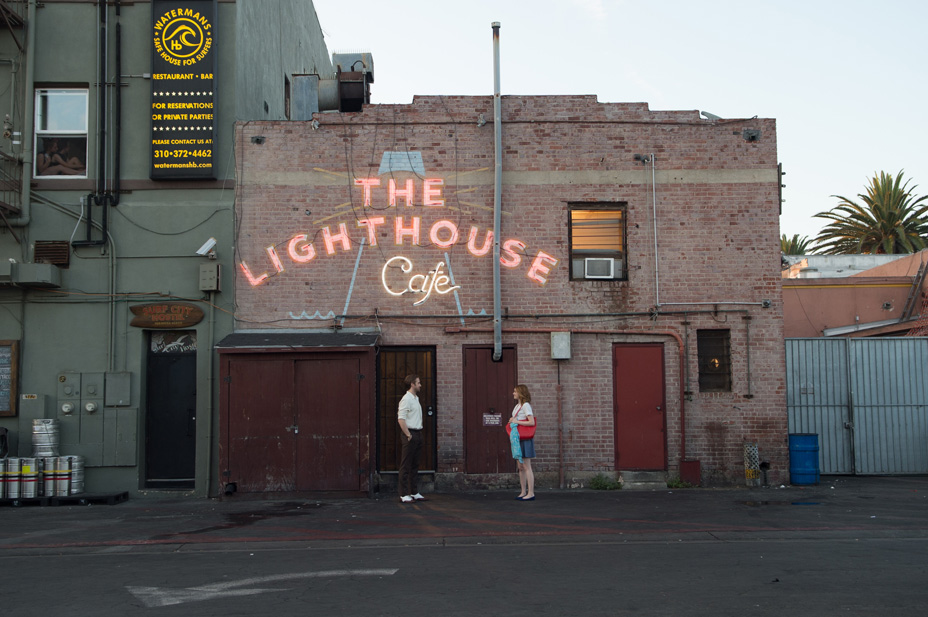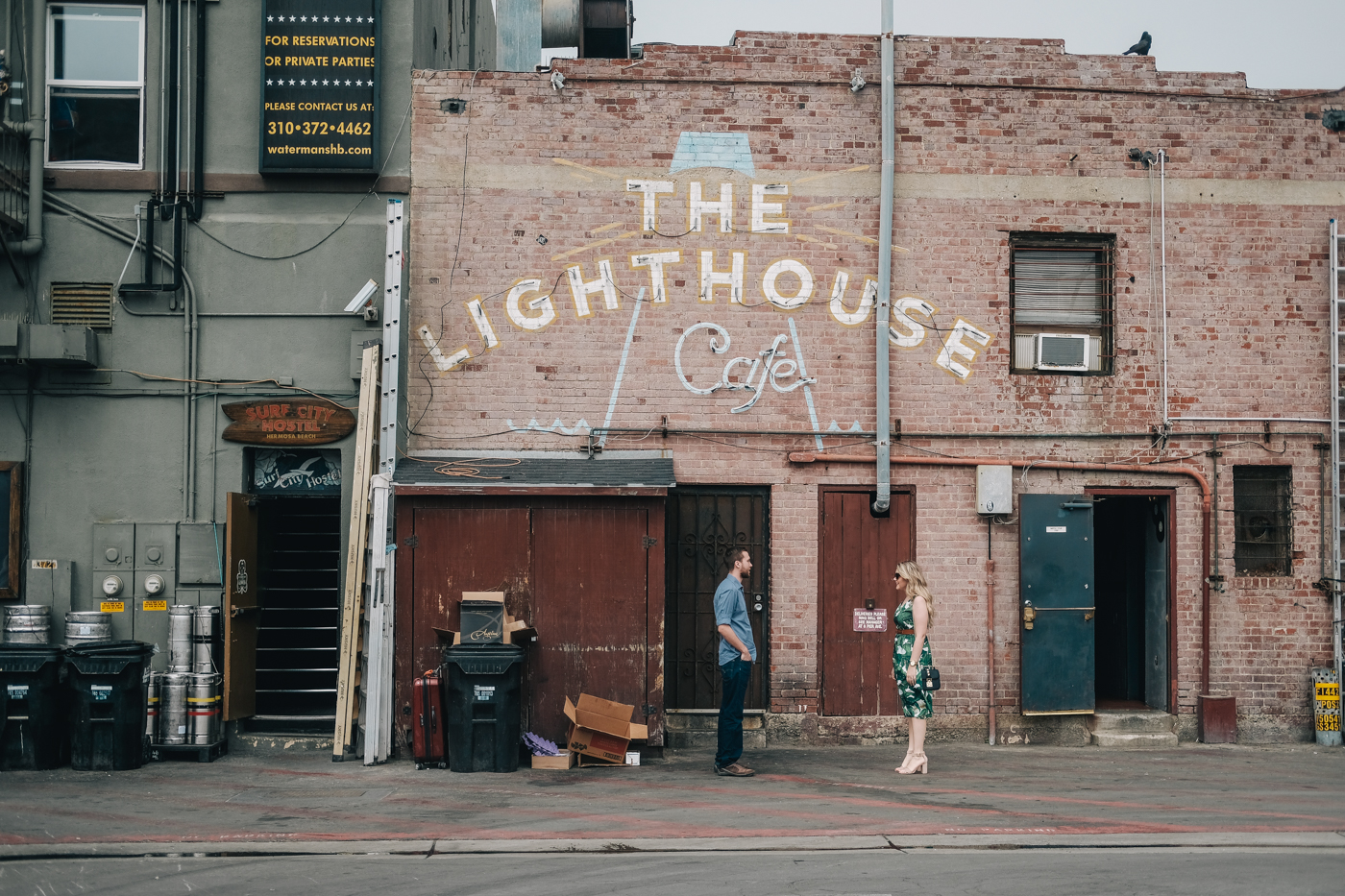 The lighthouse café features live jazz and it was one of my favorite locations to visit. We had a great time listening to jazz and the musicians were really good too. The girl waiting on our table told us that the La La Land crew was there the night before, and I almost couldn't believe it. But then I learned Ryan Gosling wasn't there, so I okay again. hehehe. We also had brunch there, and to be honest it was not the greatest meal, but maybe they do better with dinner options. Either way, it's worth the visit.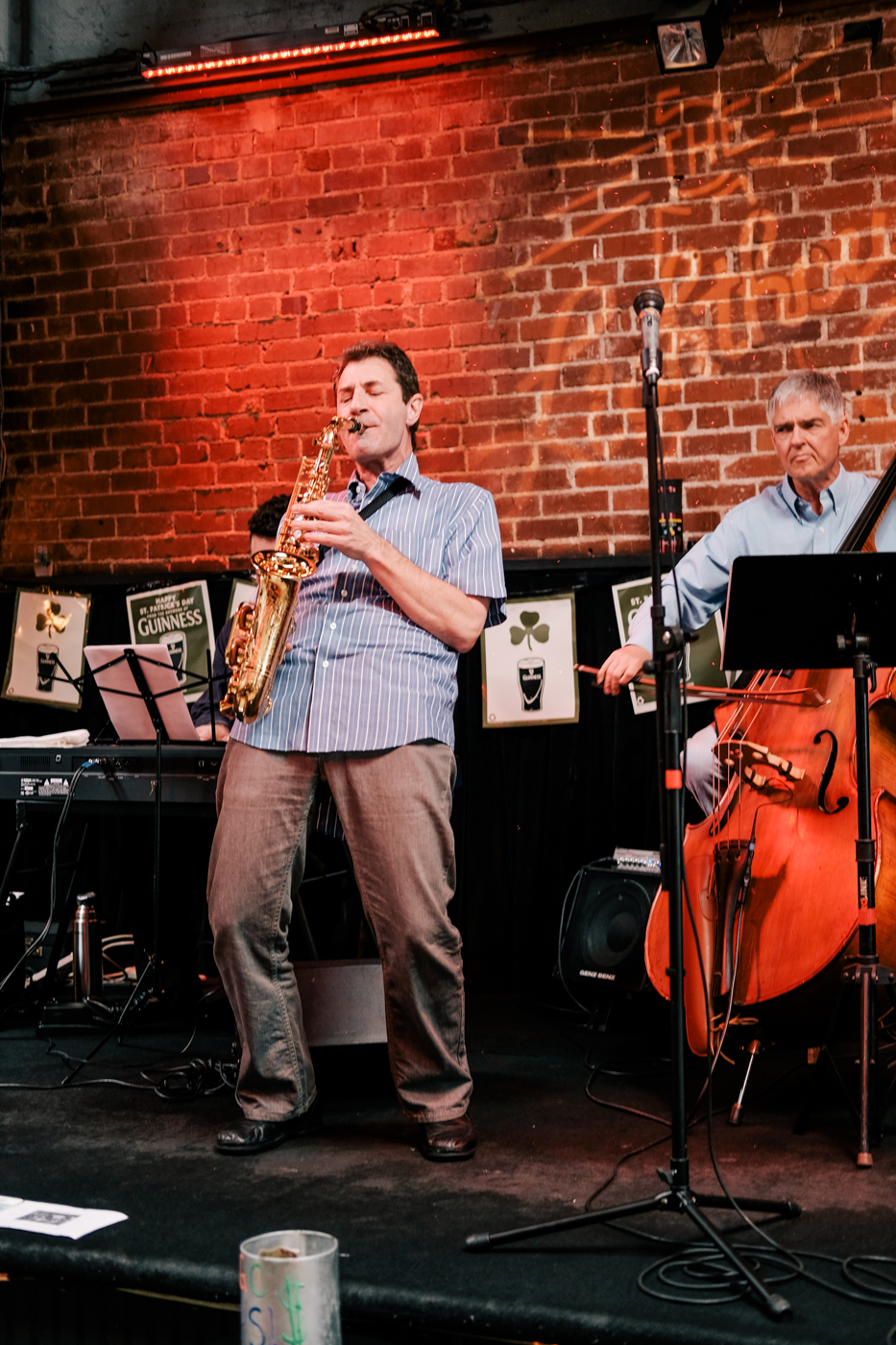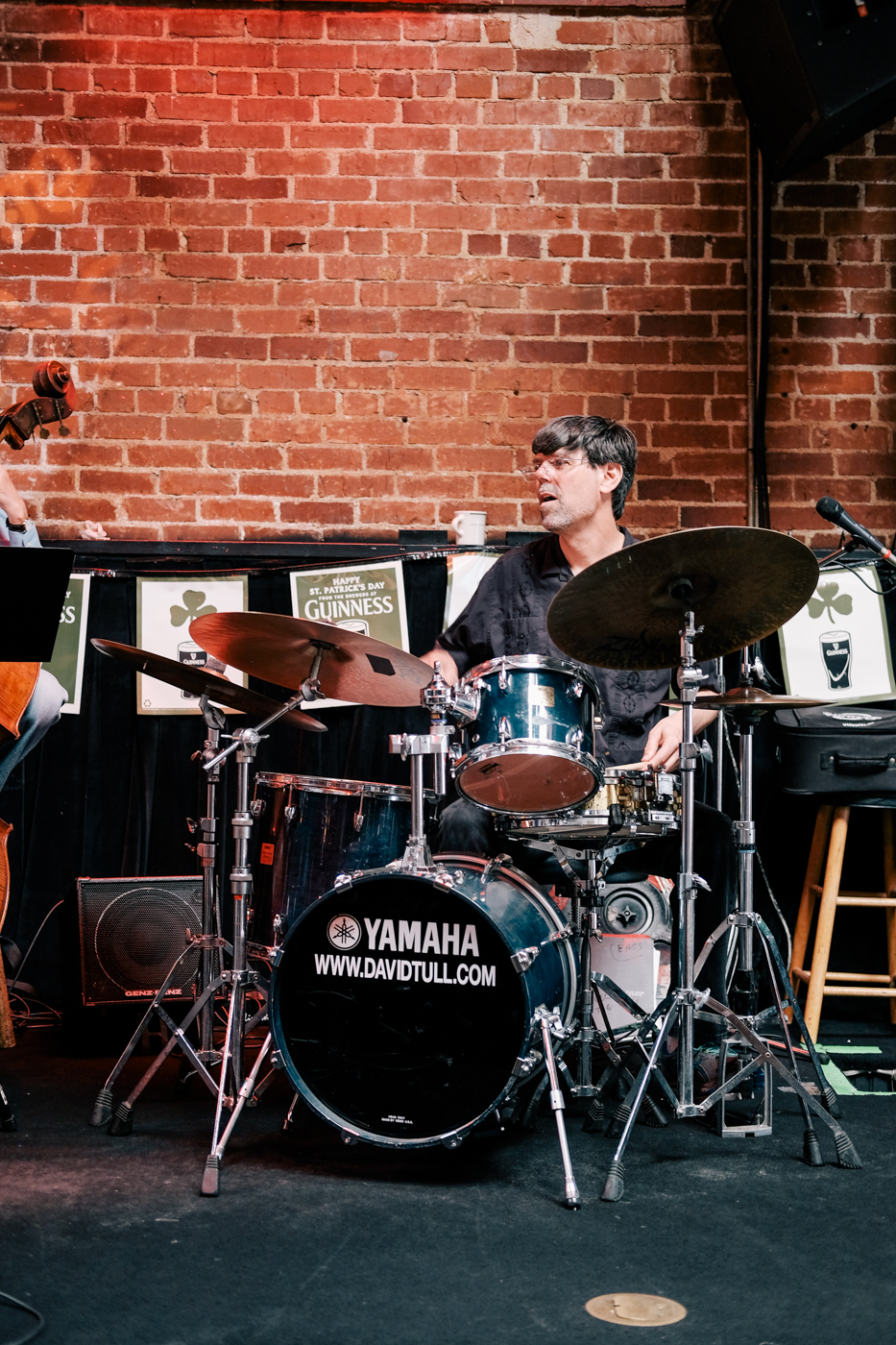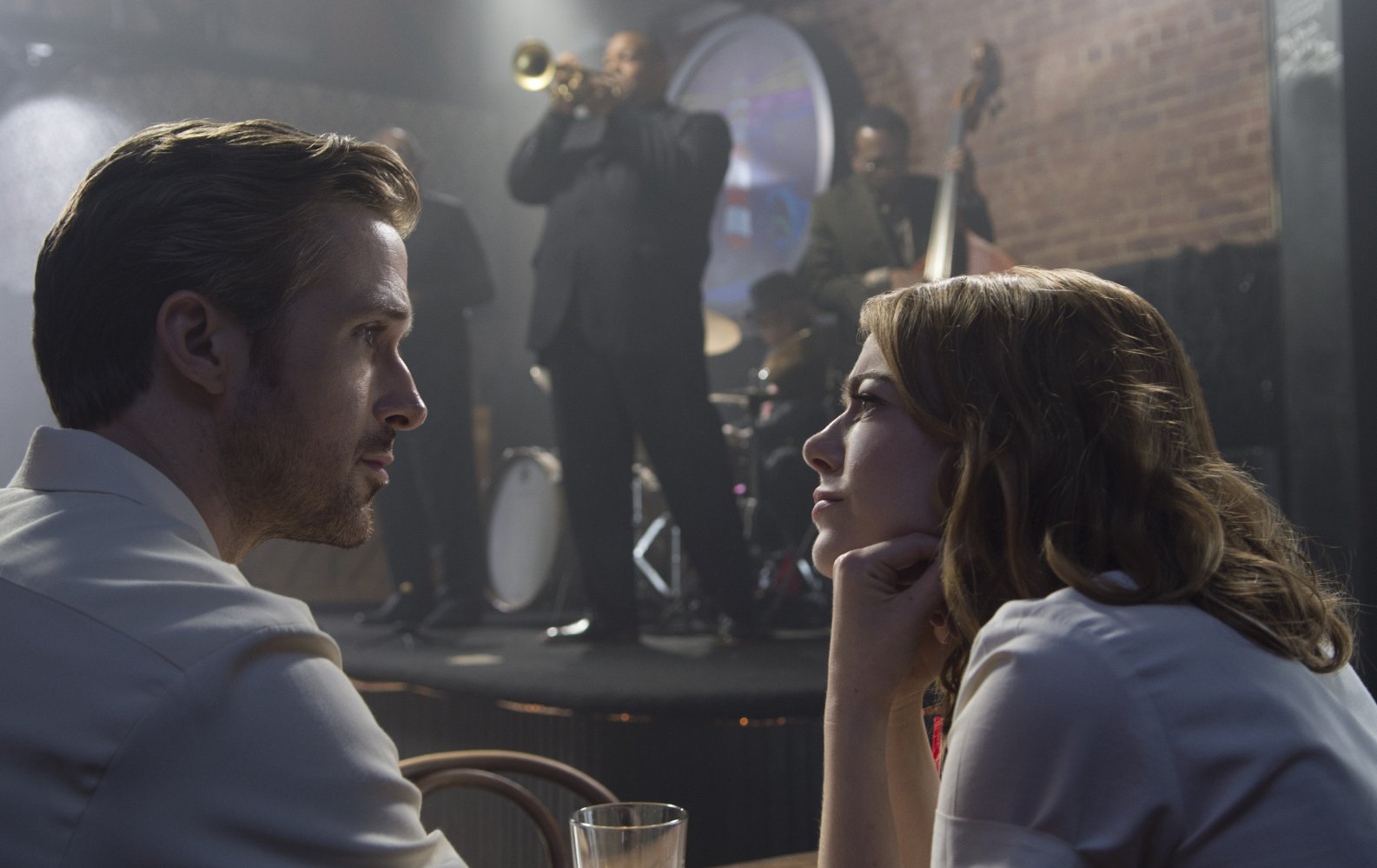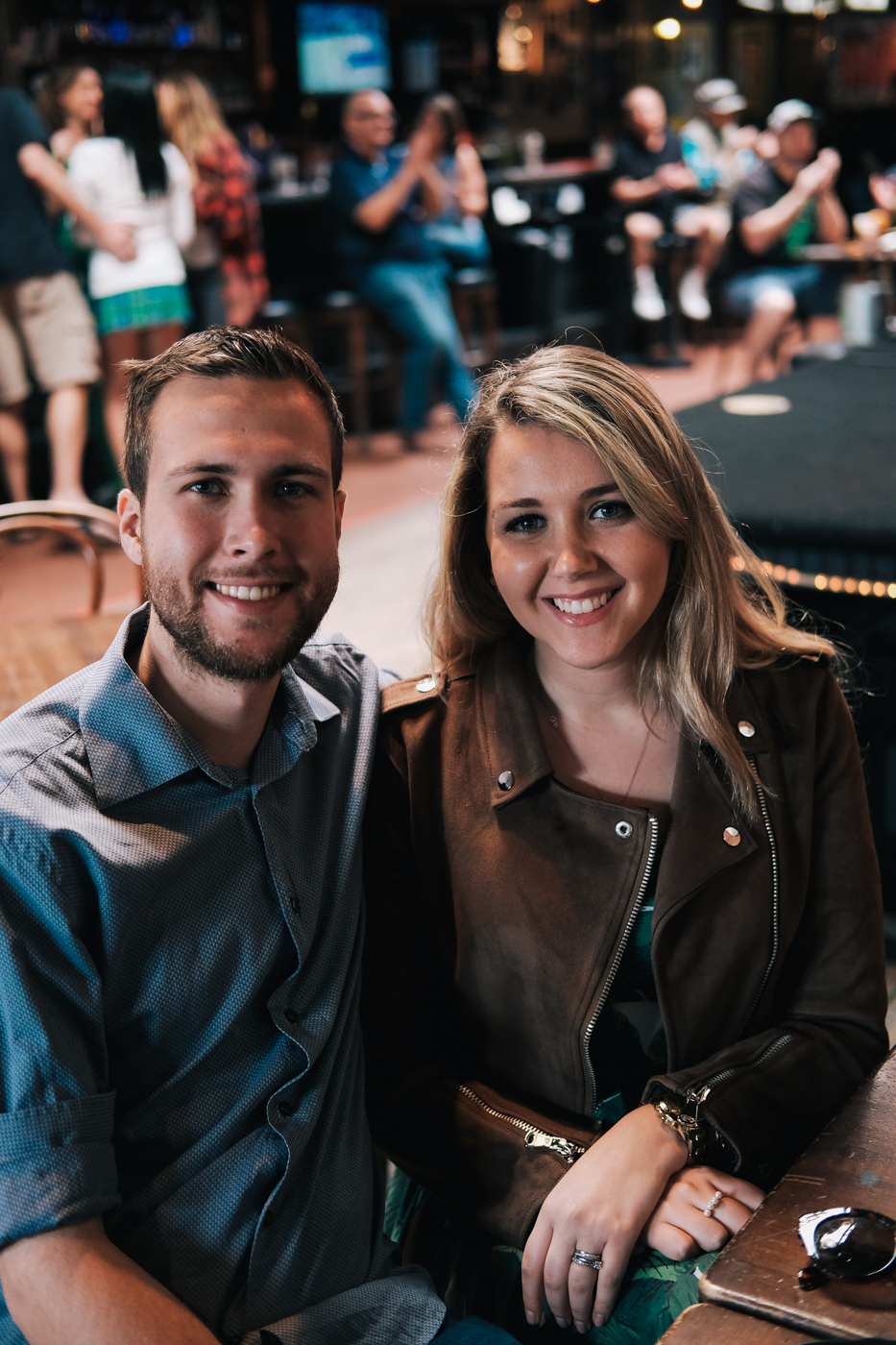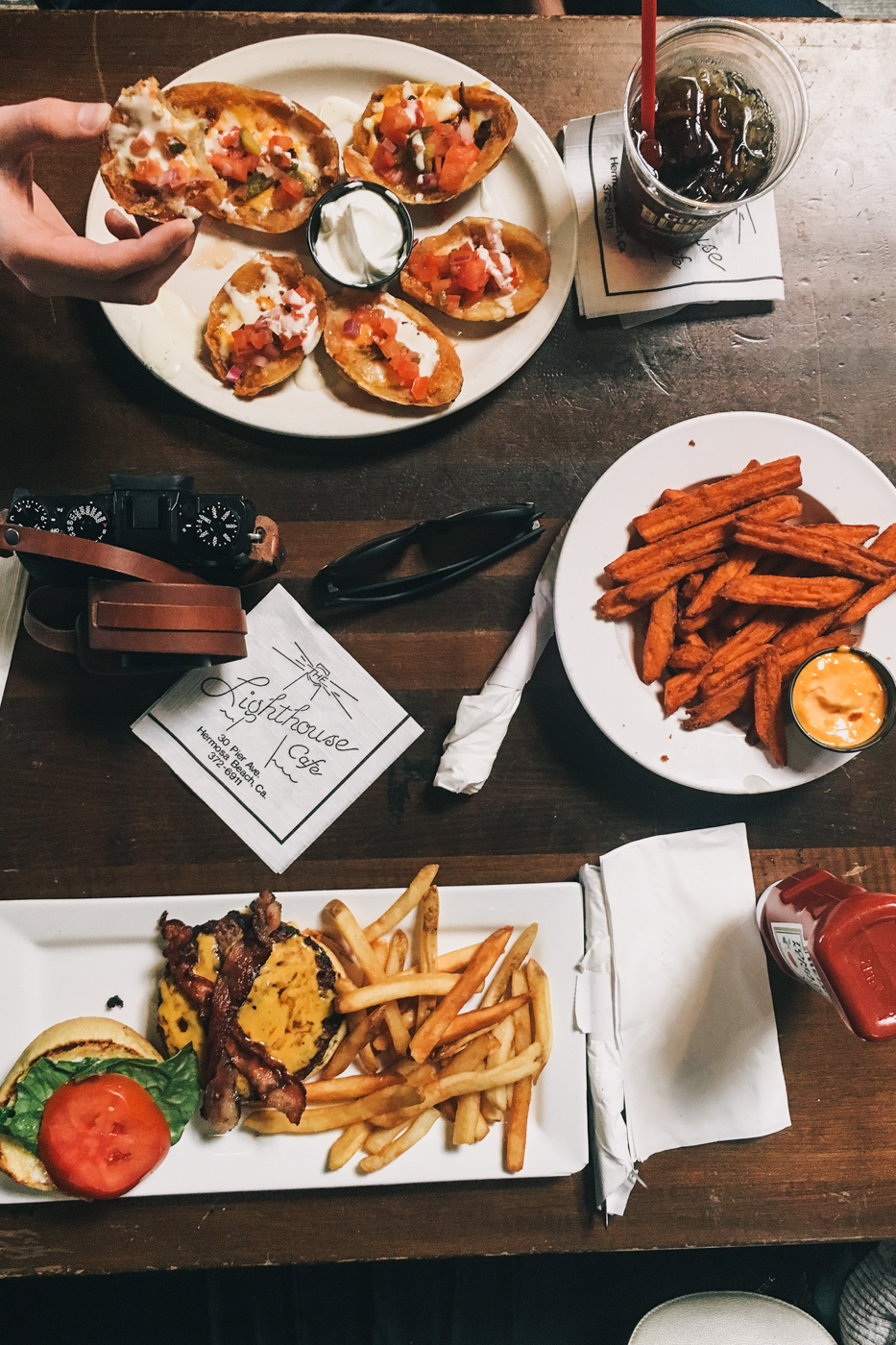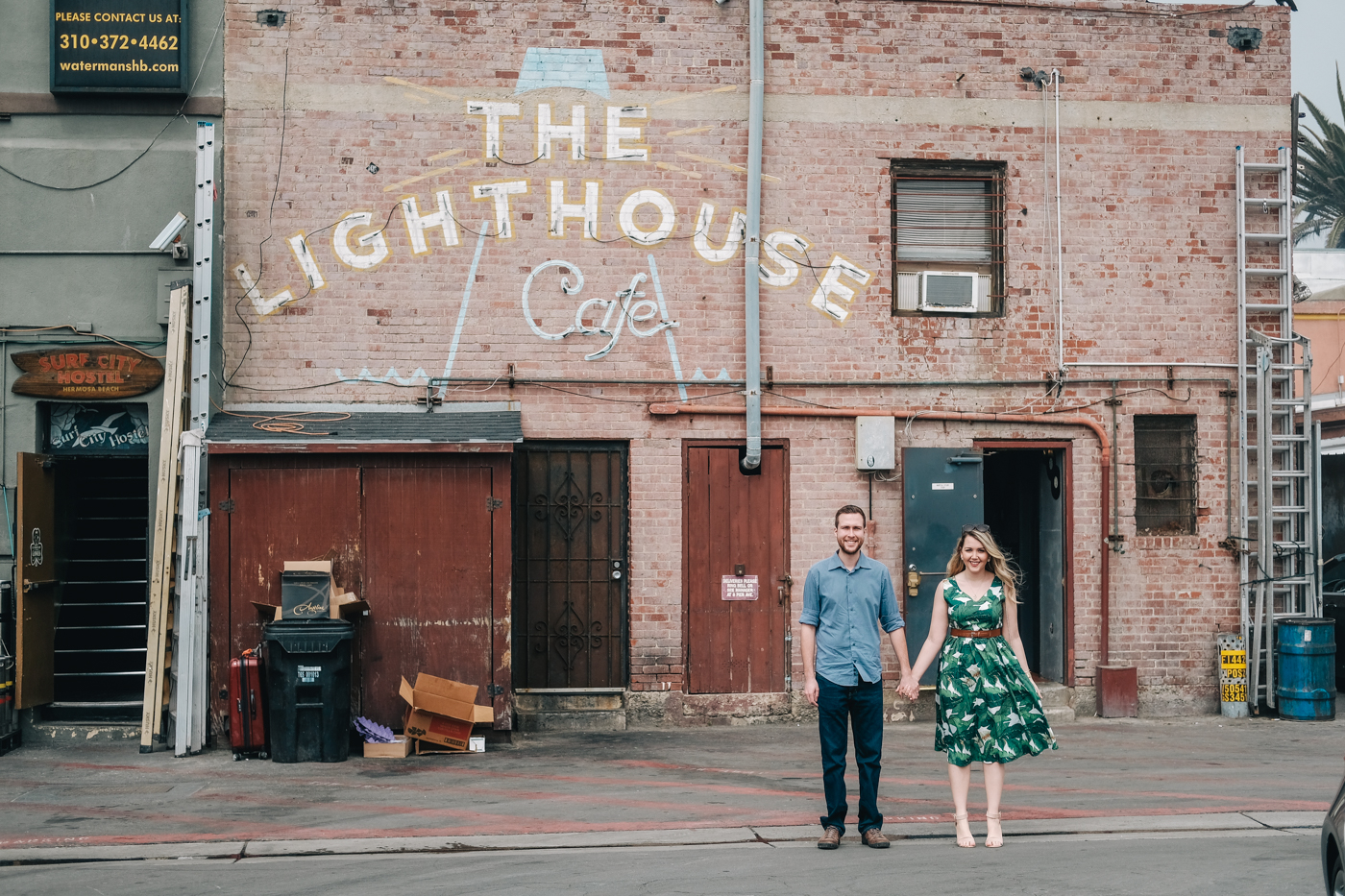 The most memorable scene at the café is actually the back of the place, which is right by where we parked our car. We made sure to get some shots there, but as you can see, in real life they didn't take out the trash for us. hehe. The café entrance is on Pier Avenue really close to the Hermosa Pier. The movie production crew also decorated the café slightly different on the inside.
Where is it: 130 Pier Ave – Hermosa Beach, CA 90254
Where to Park: Parking Lot A, 1101 Hermosa Ave, Hermosa Beach, CA 90254 (Paid parking behind the café)
HERMOSA PIER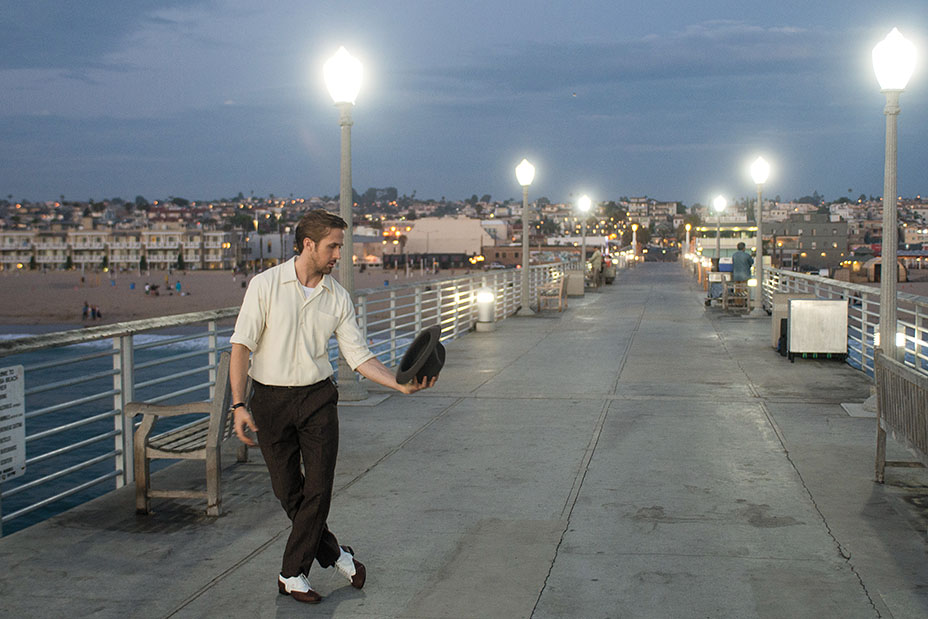 One of the most beautiful and iconic scenes in the movie happens at the Hermosa Pier, where Ryan Gosling sings City of Stars at dawn. Unfortunately we happened to be there in of the foggiest days I've ever seen. We couldn't even see the end of the pier, and it was hard taking photos, but this place is a two hours drive from my house, so we made the most of it, and my husband even made me dance while he sang city of stars! I love him! As you can see the cute lamps were also part of the movie scenery and are not there in real life. In spite of all, the place is beautiful and it's right by the Lighthouse Café, so make sure to stop by if you are around. I also learned that a lot of scenes from the show THE OC were shot right here at the Hermosa Pier.
Where is it: Hermosa Beach Pier
Where to Park: Parking Lot A, 1101 Hermosa Ave, Hermosa Beach, CA 90254 (Paid parking, behind the lighthouse café)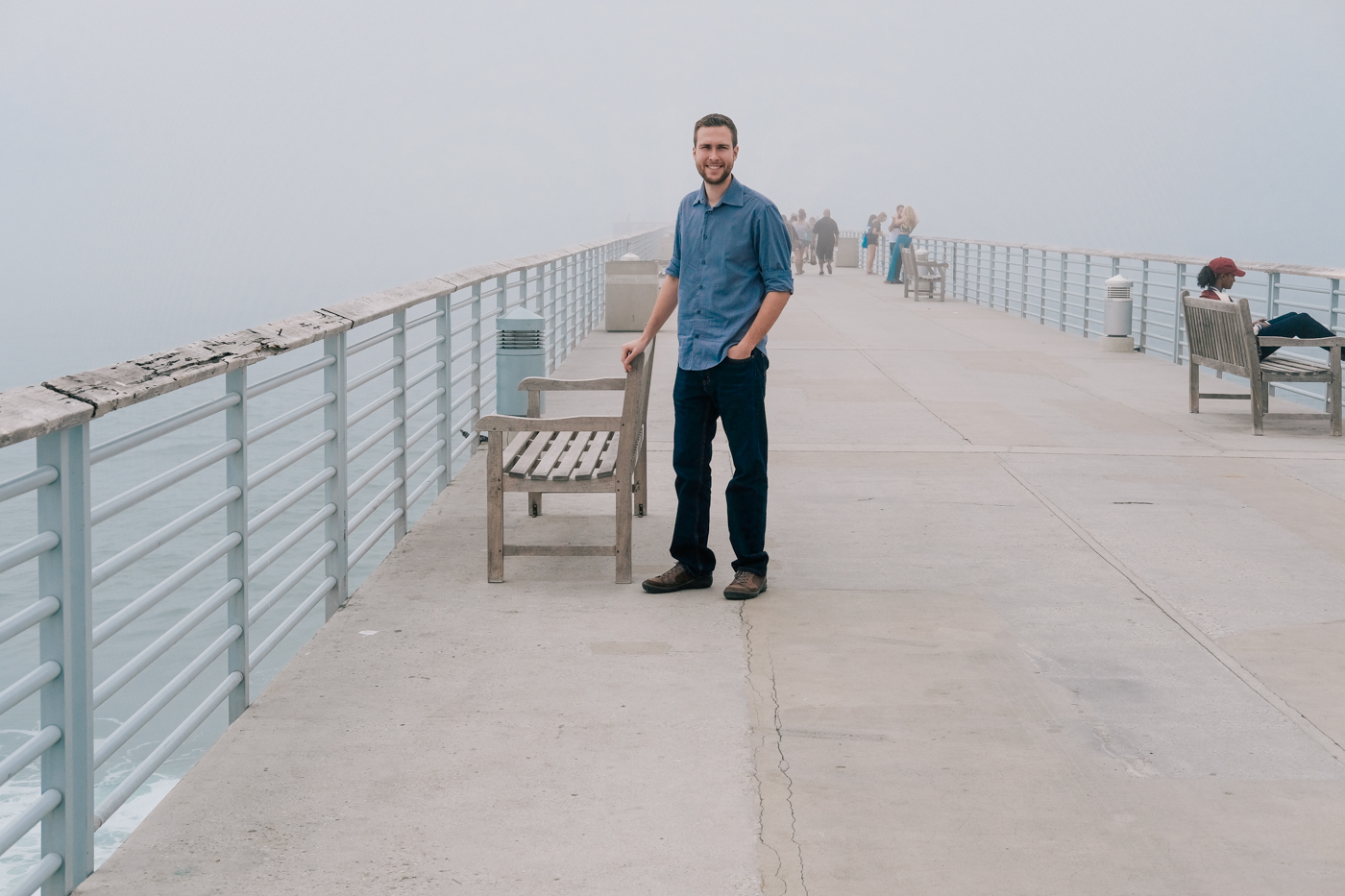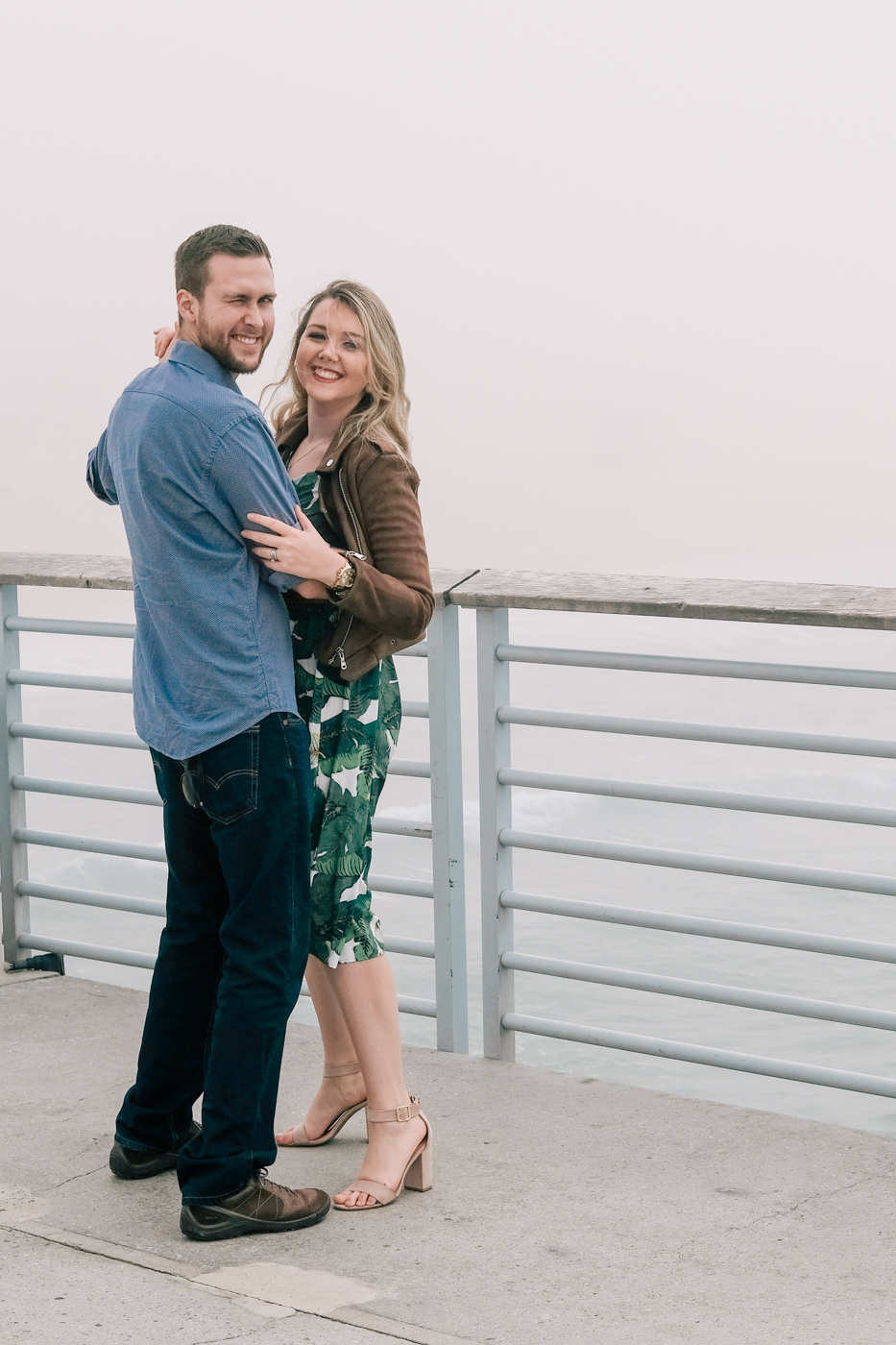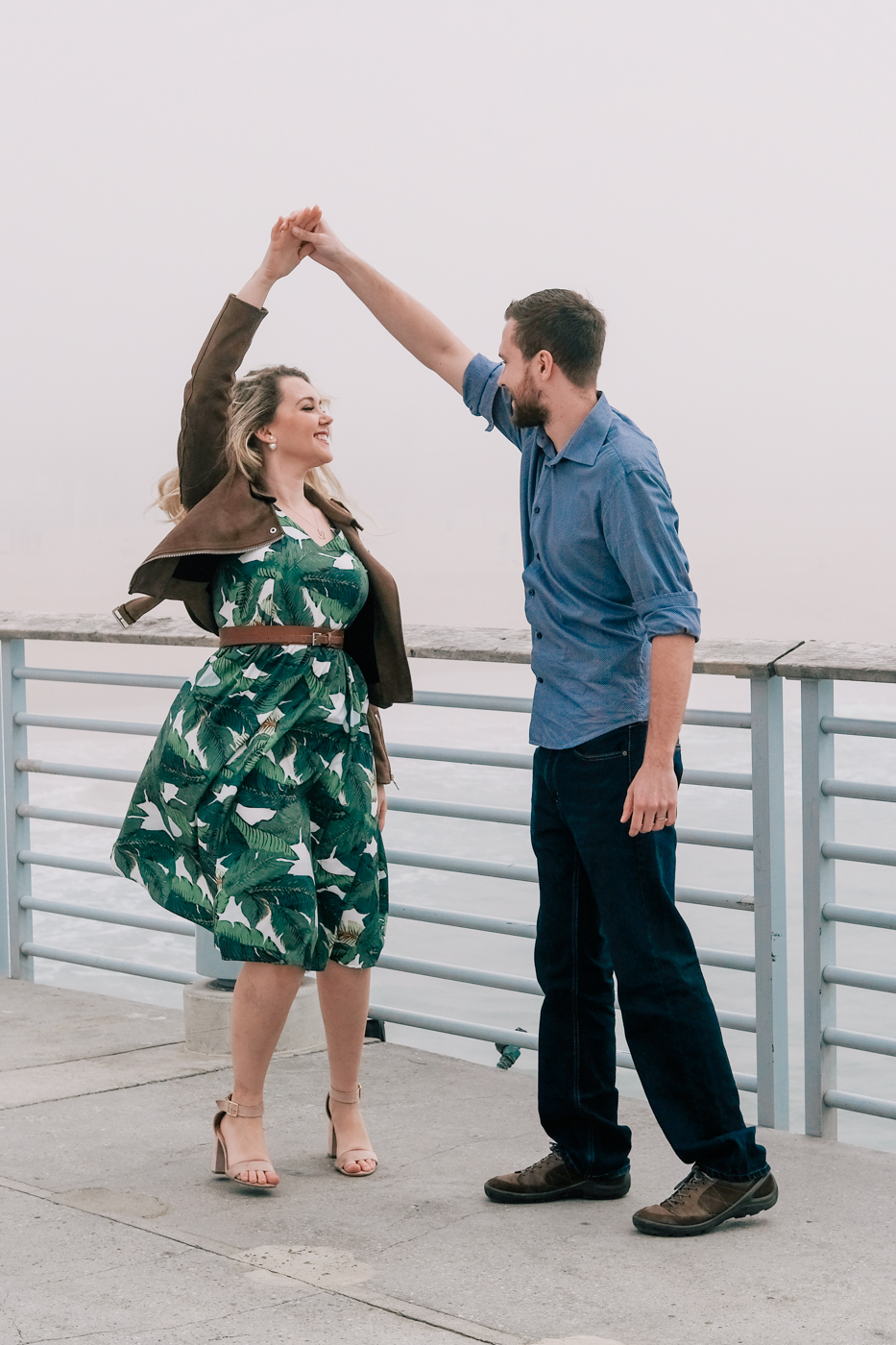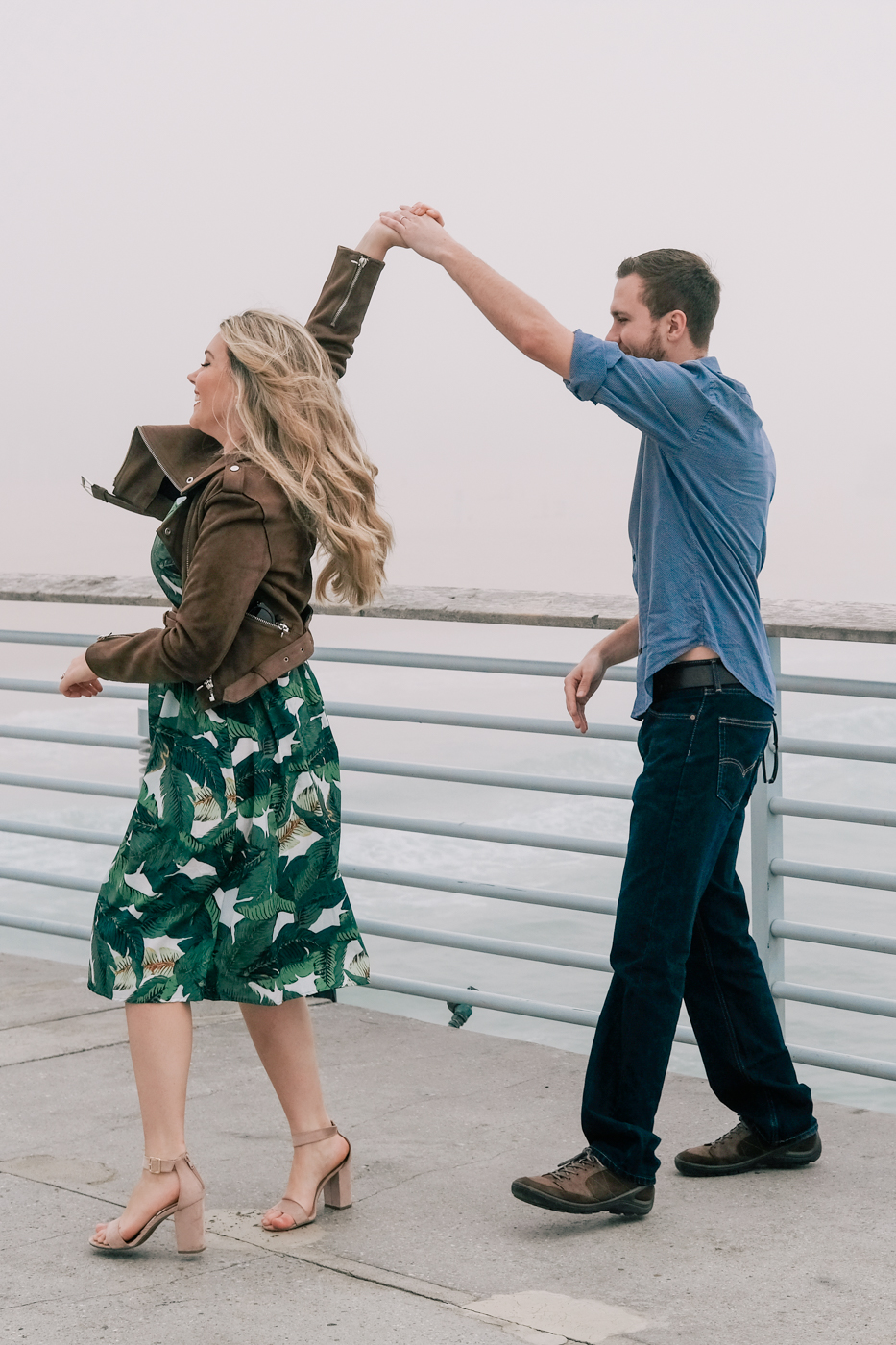 GRAND CENTRAL MARKET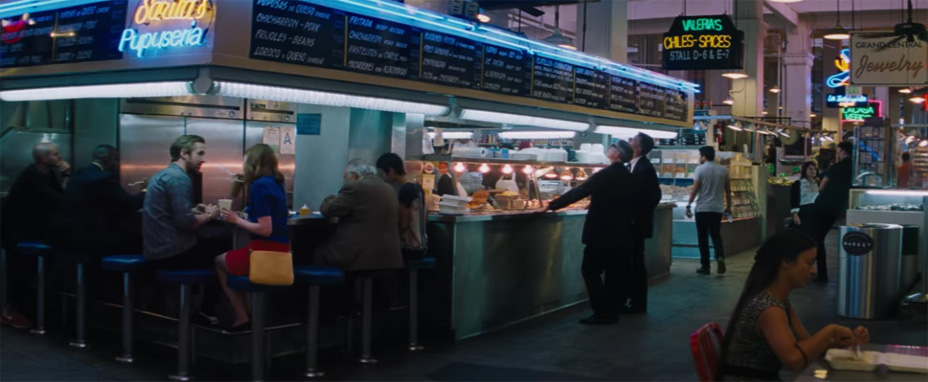 The scene at the Grand Central Market is part of the dating sequence from where they start their relationship. It is only a few seconds long, but we thought it was worth the visit. I've never heard about this place before, but judging from how crowded it was I can say it's a popular place. Located in the heart of the Los Angeles, this public market is full of restaurants and little shops.
Where is it: 317 S Broadway, Los Angeles, CA 90013
Where to park: In one of the many public parking lots around the block.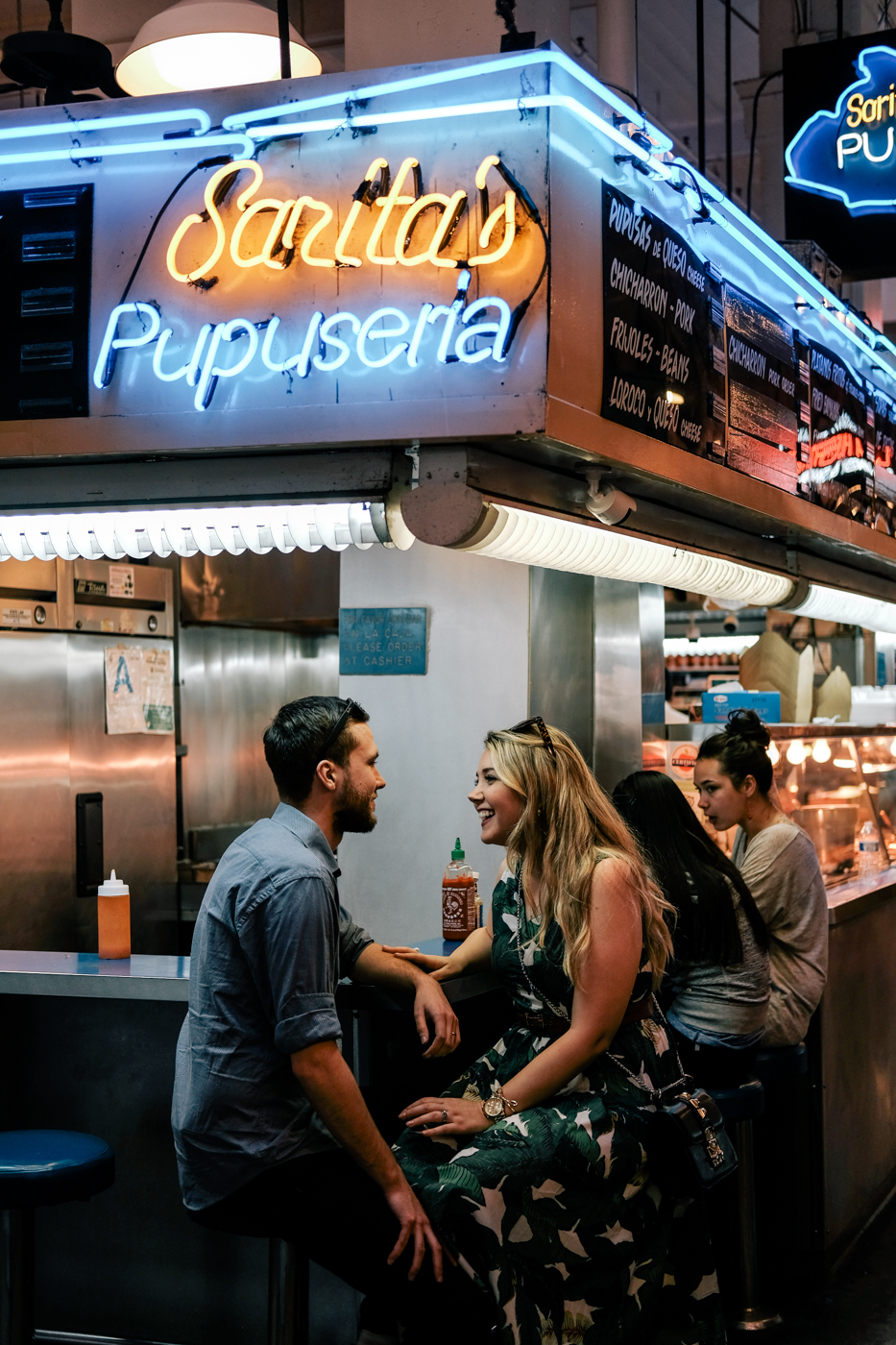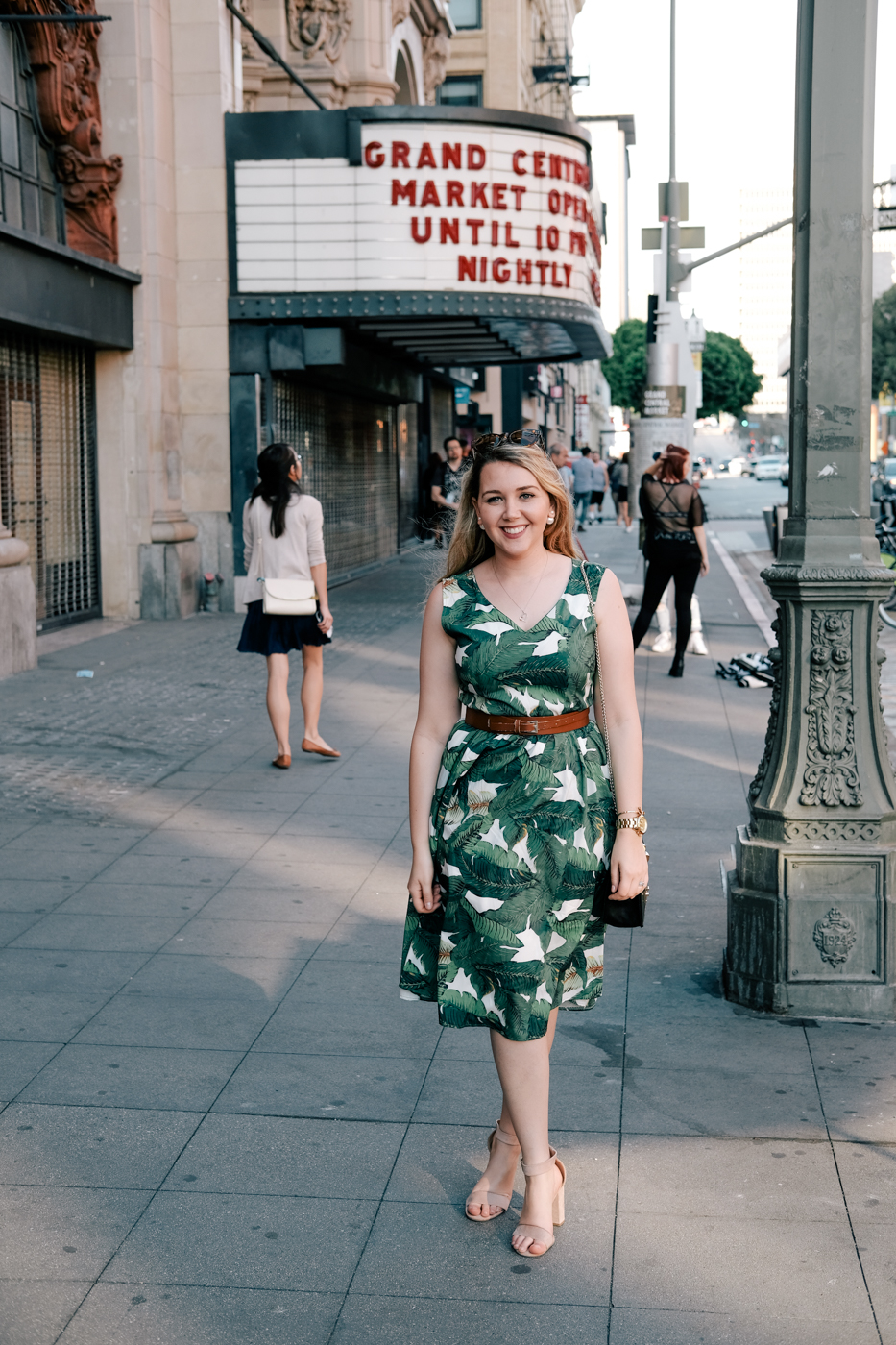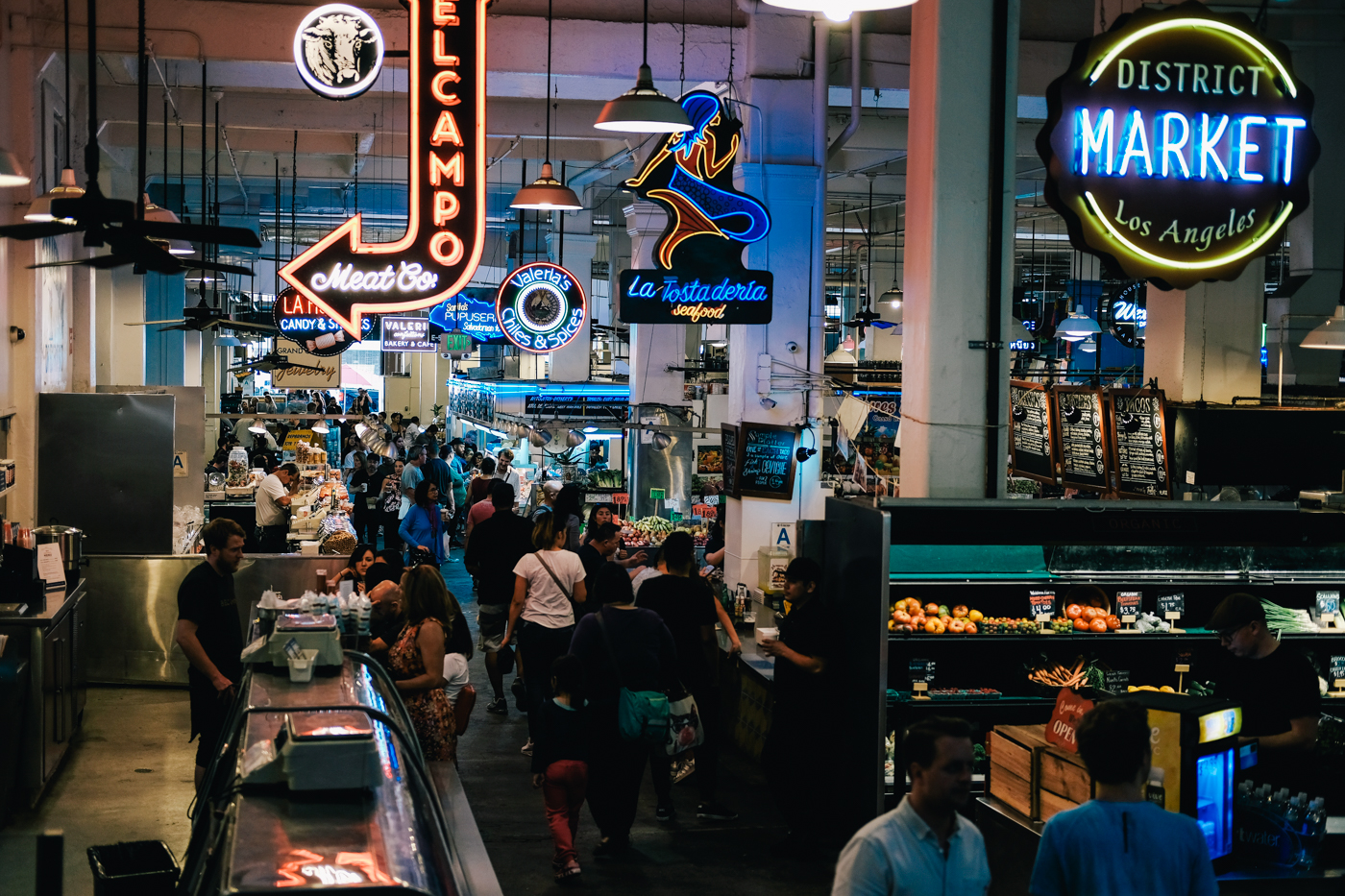 LA LA LAND MURAL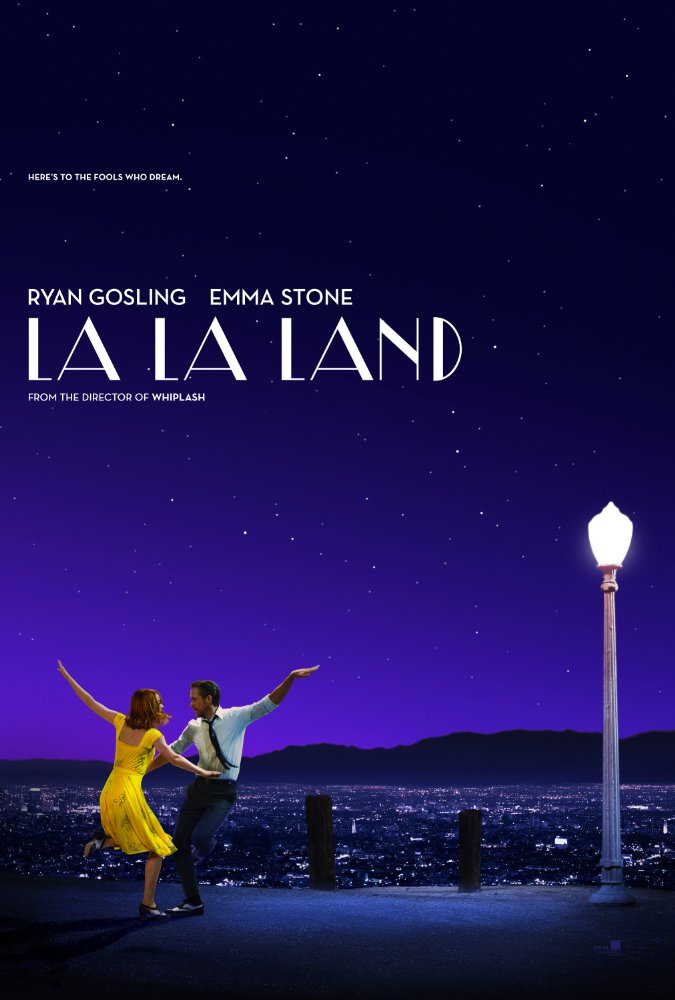 The LA LA LAND wall is not a movie location, but it's definitely a must stop for the movie fans. My husband who also likes the movie even agreed to reenact the scene. Well, we tried! hehehe
Where is it: 8251 Melrose Ave, Los Angeles, CA 90046 (Right in front of the Pink Wall)
Where to Park: Street Parking with a meter.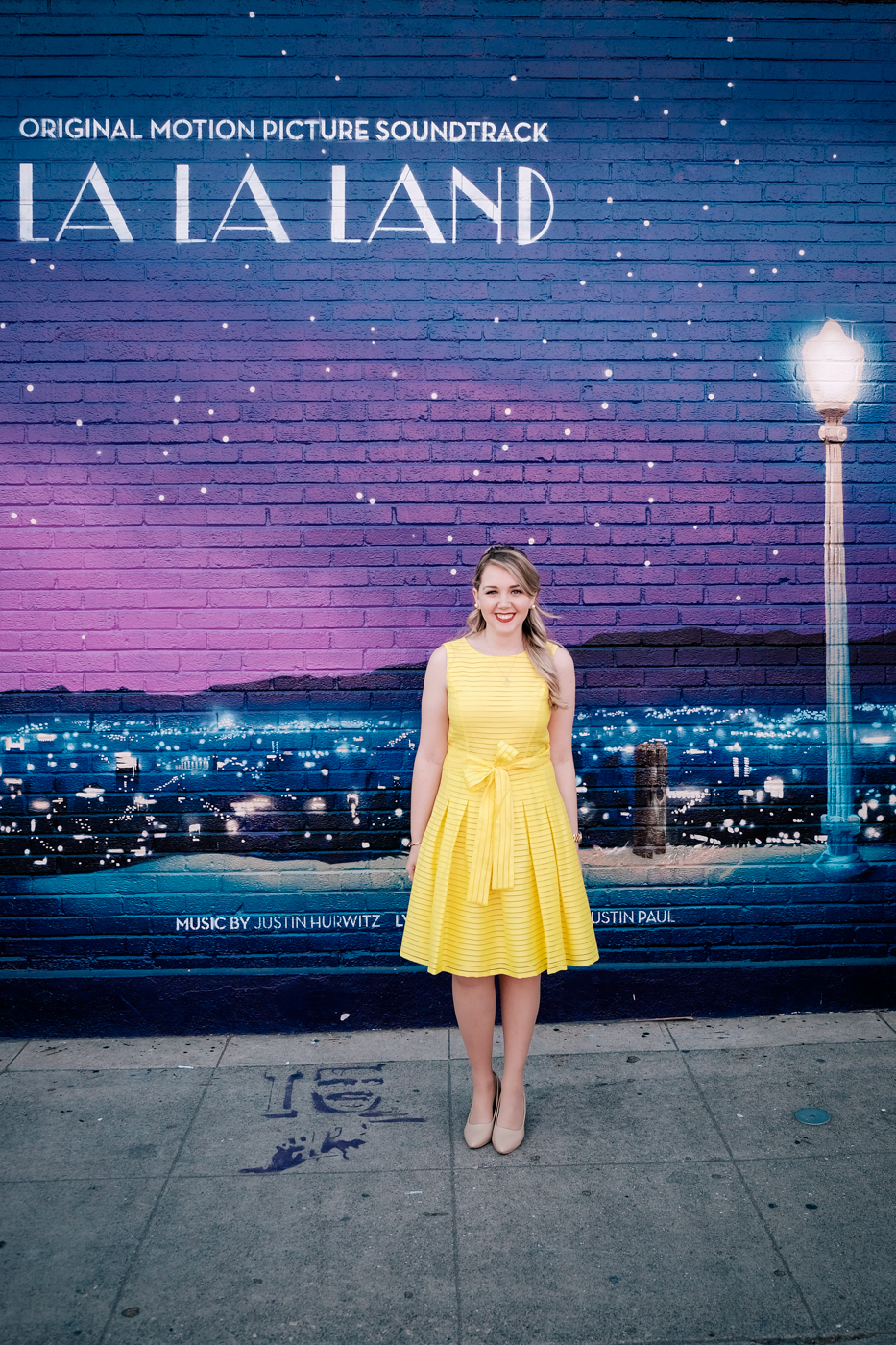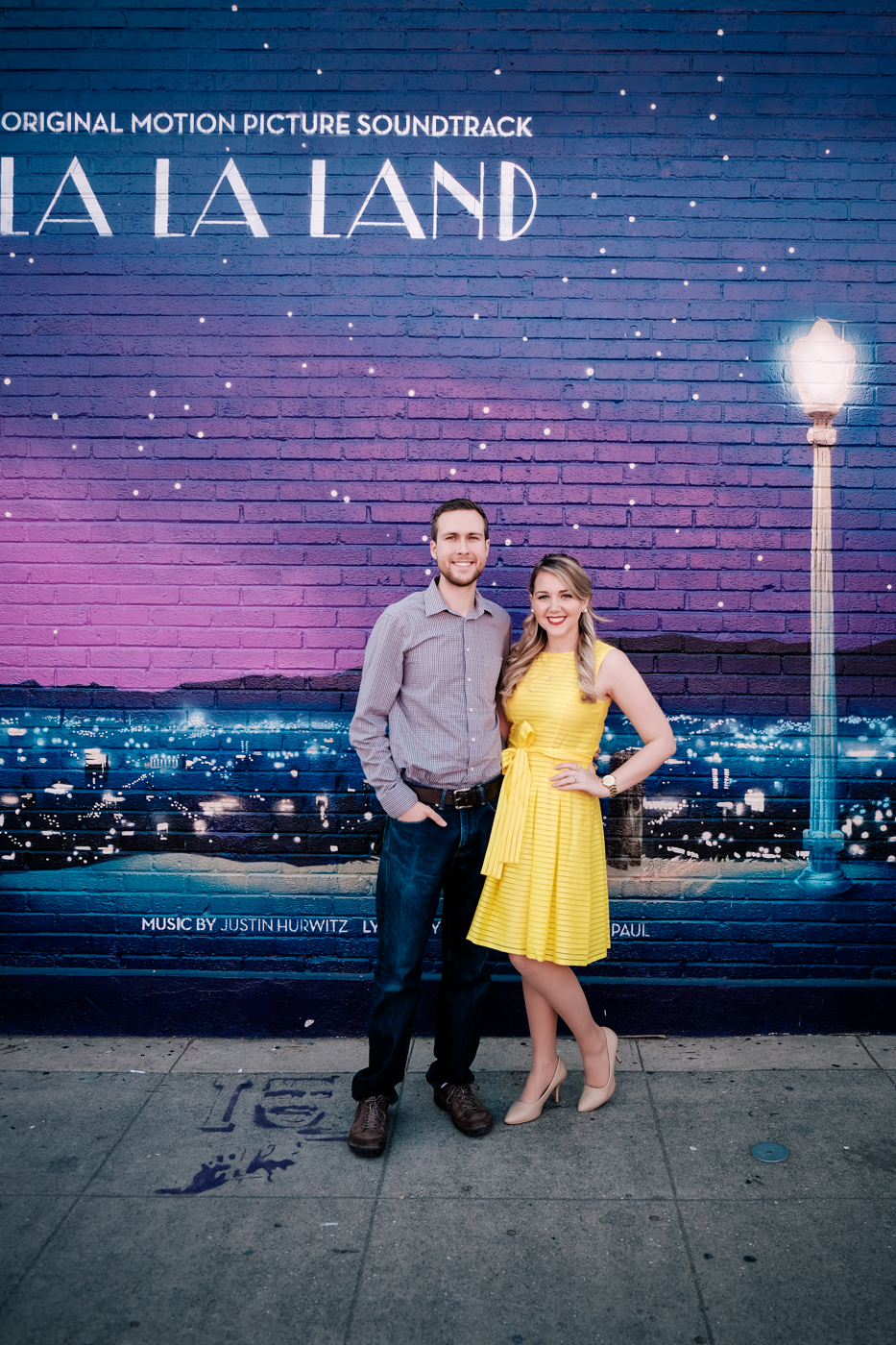 Obrigada Naomi Andrews e Benjamin Dahl pelas fotos!
Até a próxima!
Beijos,
---
SHOP THE LOOK

---