Outfit Details:
Blouse (Banana Republic – Similar), Skirt (LC Lauren Conrad – Similar) Purse (Aliexpress – Similar) Heels (AmiClubwear)
Happy New Year,
I know my happy new year wishes are coming a little late, but I've been in Brazil visiting my family for the past few weeks, and although I had every intention to write a blog post from down there, I listened to my heart and decided to appreciate the few and special moments I had with my family while in Brazil. So my wishes may come late, but they come from a full heart! Ps: I've been keeping instagram (@deboradahl) updated if you want to check some beautiful Brazilian sights.
Since this is my first post of 2018 I want to wish all of you a wonderful year and to say thank you! 2017 was a full year and it definitely had it's highs and lows. After all, real life is not a perfect Instagram feed, right? We waited so anxiously for my husband's college graduation and right after that he got very sick. It was a tough time, with lots of unknowns, but Praise be to God, he is all healed now. Meanwhile, I juggled my college classes, almost full-time job, house-wife duties, and the blog! In the end, everything worked out, and the blog grew so much! And for that, I have you guys to thank! Without your support and kind notes I would not be here today. In 2017 the blog became bilingual (English-Portuguese) and I'm so grateful to embrace the whole new world of possibilities that came with it. I even attended my first Fashion Week in LA this year! Such incredible opportunities. So thank you, from the bottom of my heart! I'm so happy to have readers and friends like you, who support me here and through social media. Please continue to follow me and share the posts with your friends.
These photos are from an afternoon in downtown LA with my friend Naomi a few weeks ago. We grabbed coffee at G&B Coffee, at the Grand Central Market, a great ethnic food place, that is featured in the movie, La La Land. I posted about on the post LA LA LAND: Guide to Los Angeles Movie Locations (Part 2). As we drank coffee we were literally siting across from Angels Flight, a trolley that goes up and down the street, that is also featured in La La Land. But I must confess that when I put my guide together the trolley was closed, so I didn't bother to look up the location, not realizing it was right there by the Grand Central Market, which I visited! Can you believe it? 🙈 Now that the Angels Flight is open to the public again, we took the lift up the street for just $1! Farther ahead we found this park with fountains and a little free library, it was the perfect place to sit around and lounge.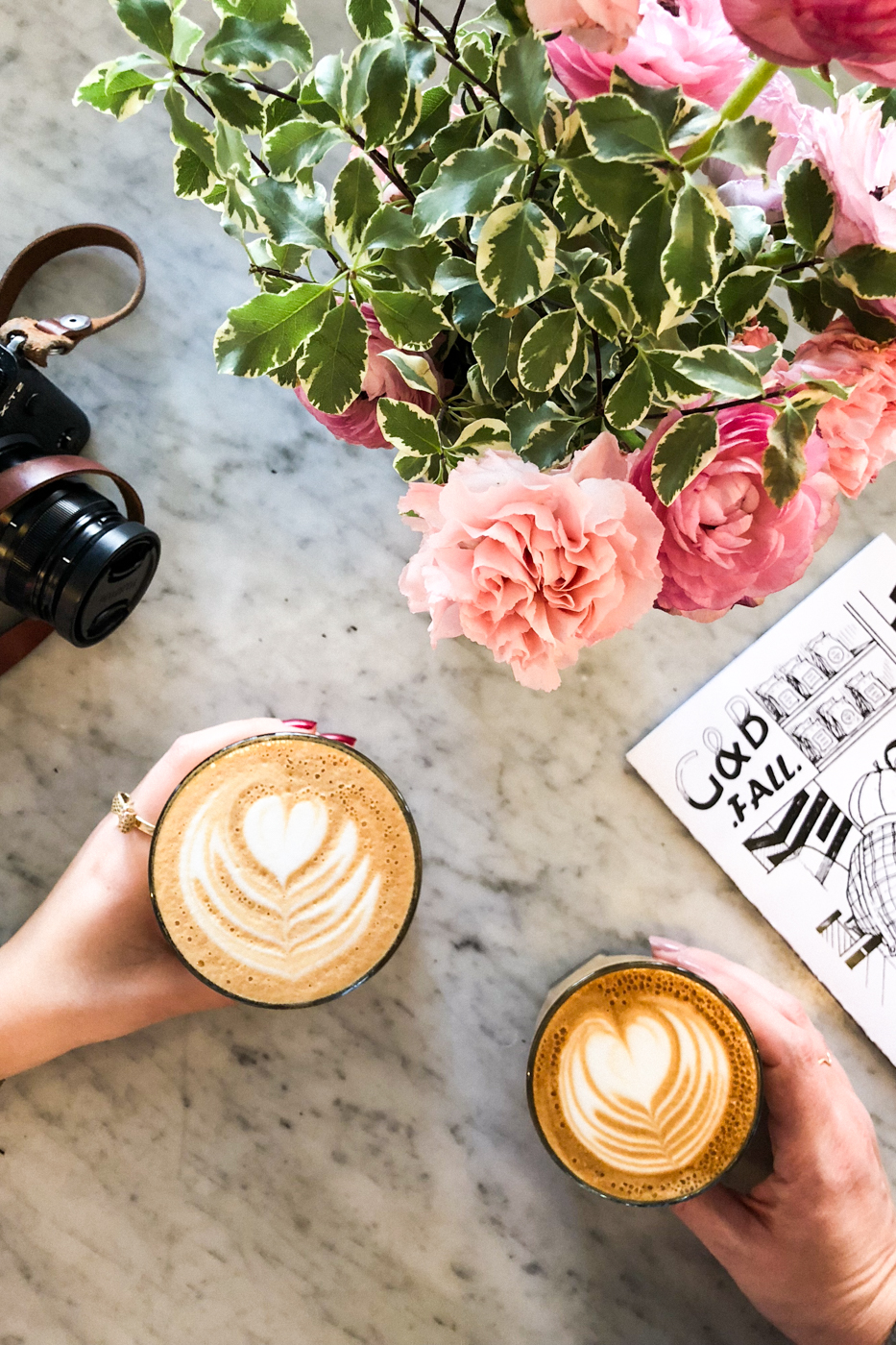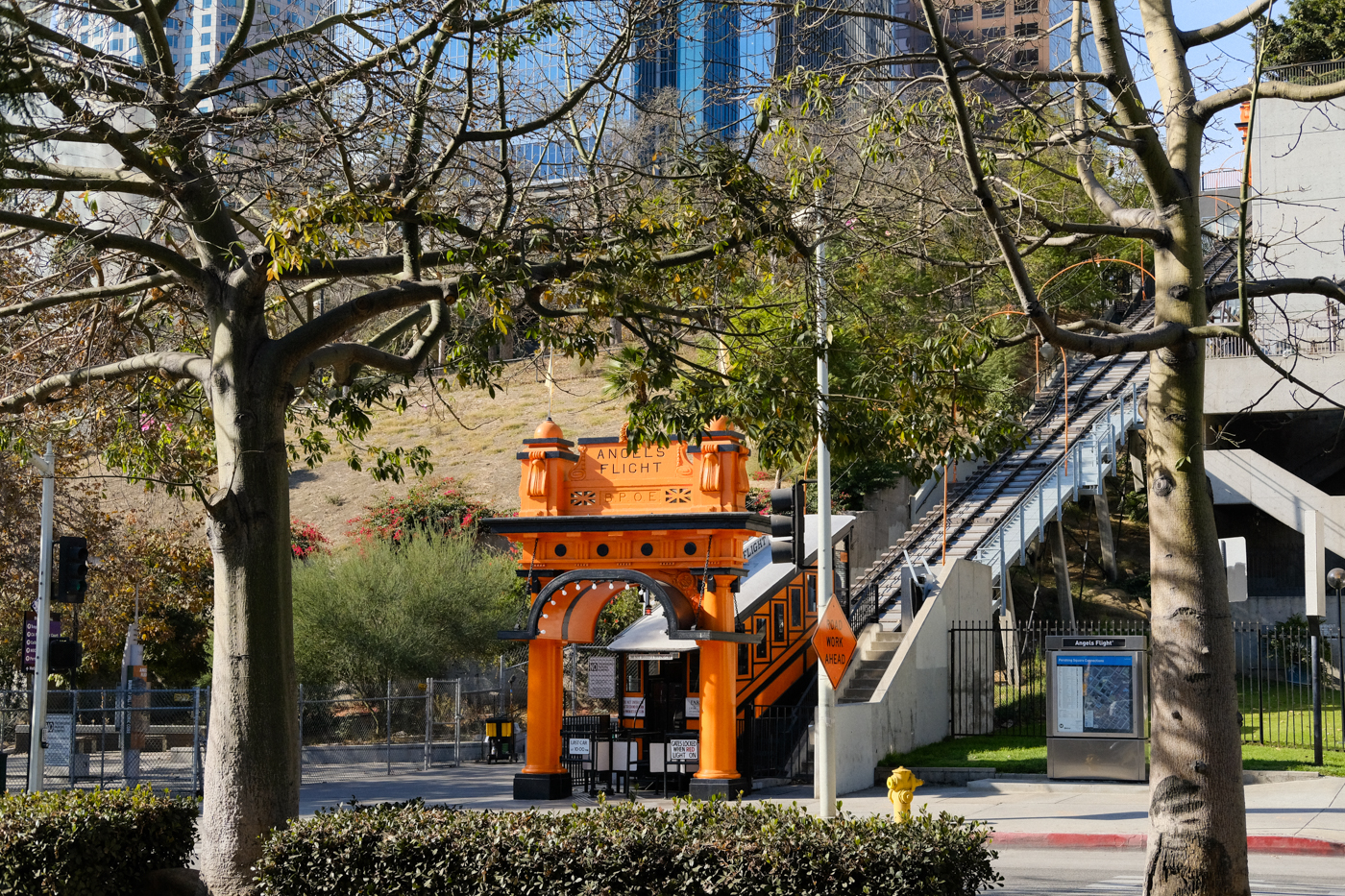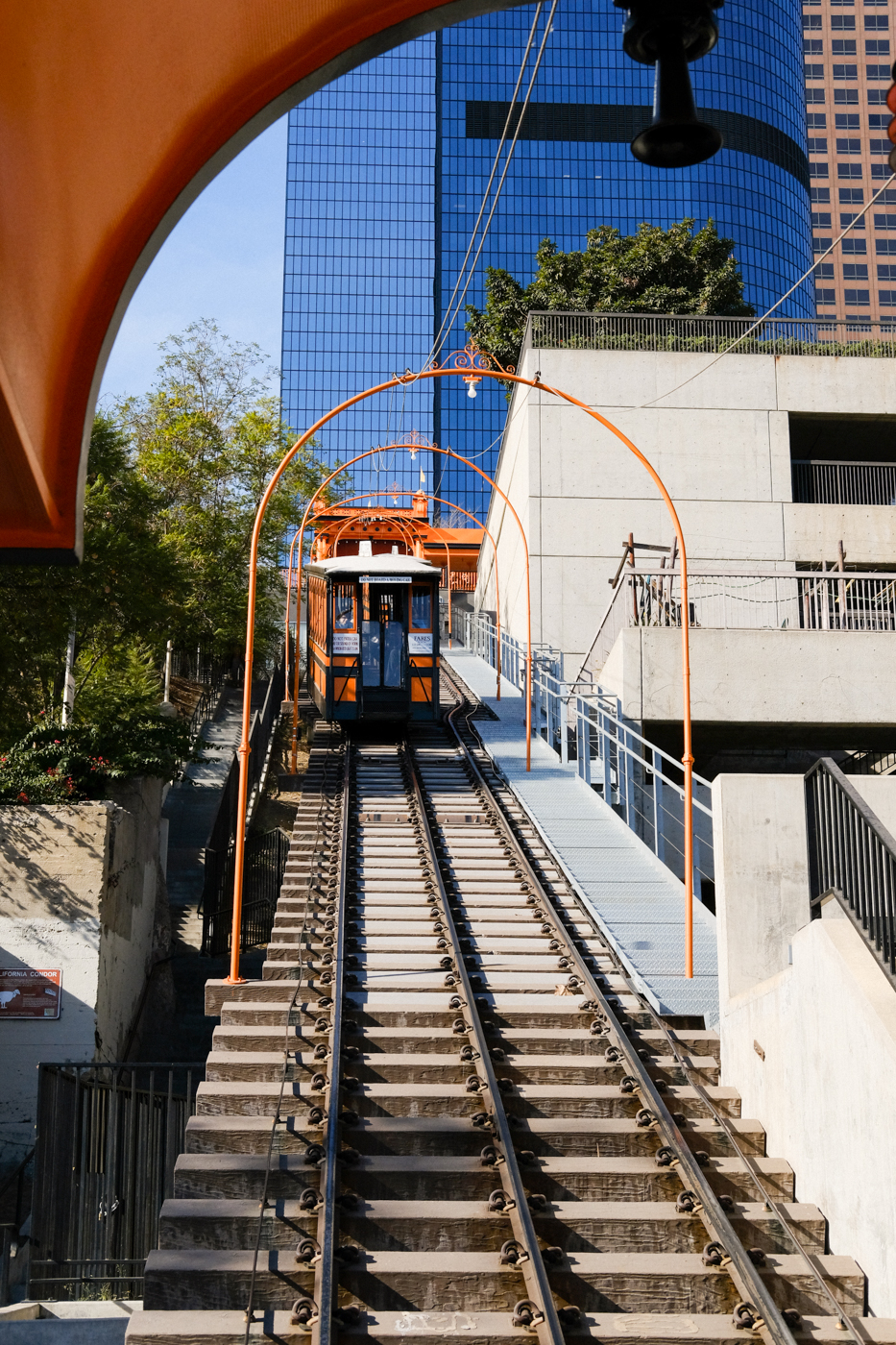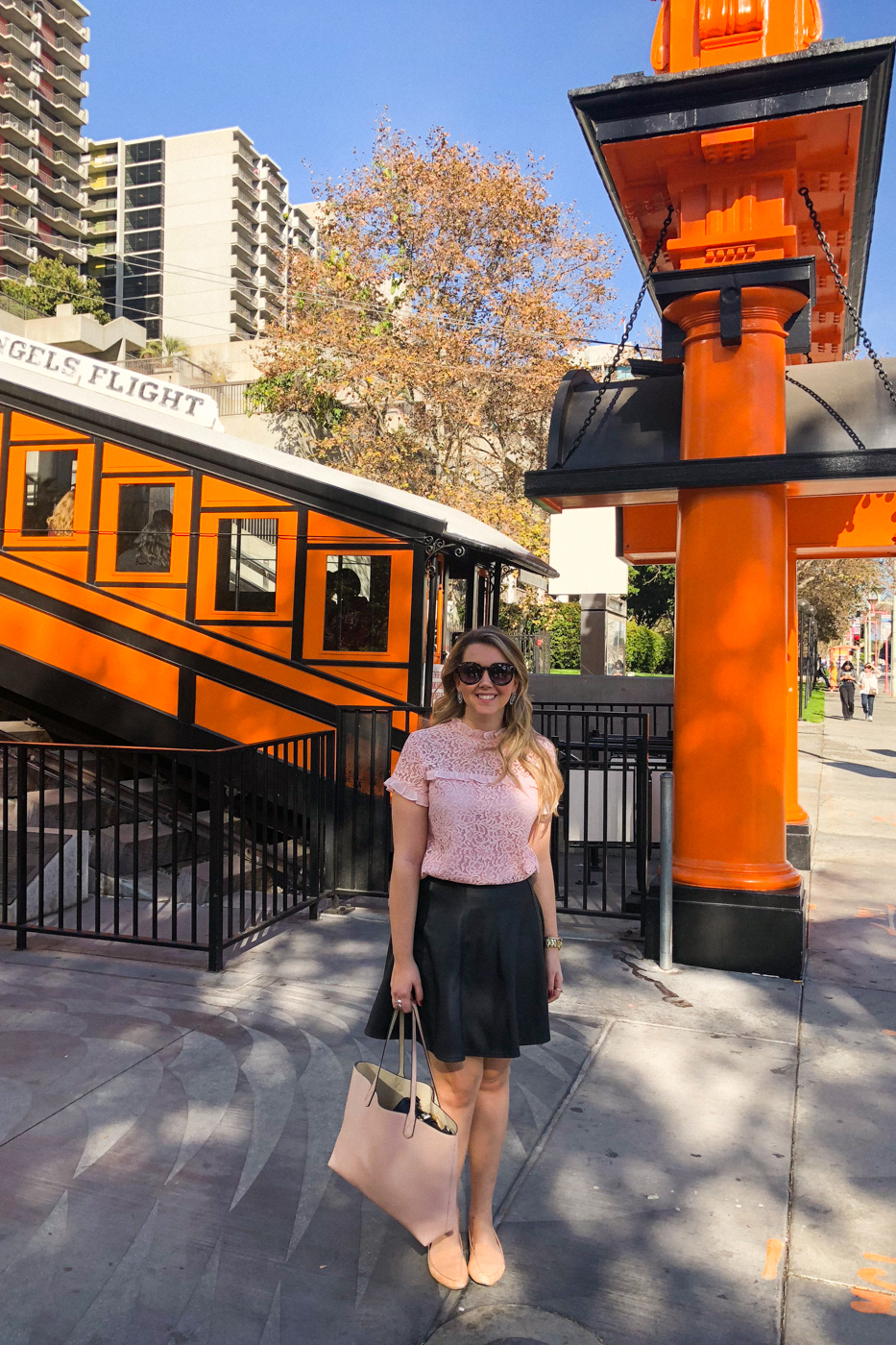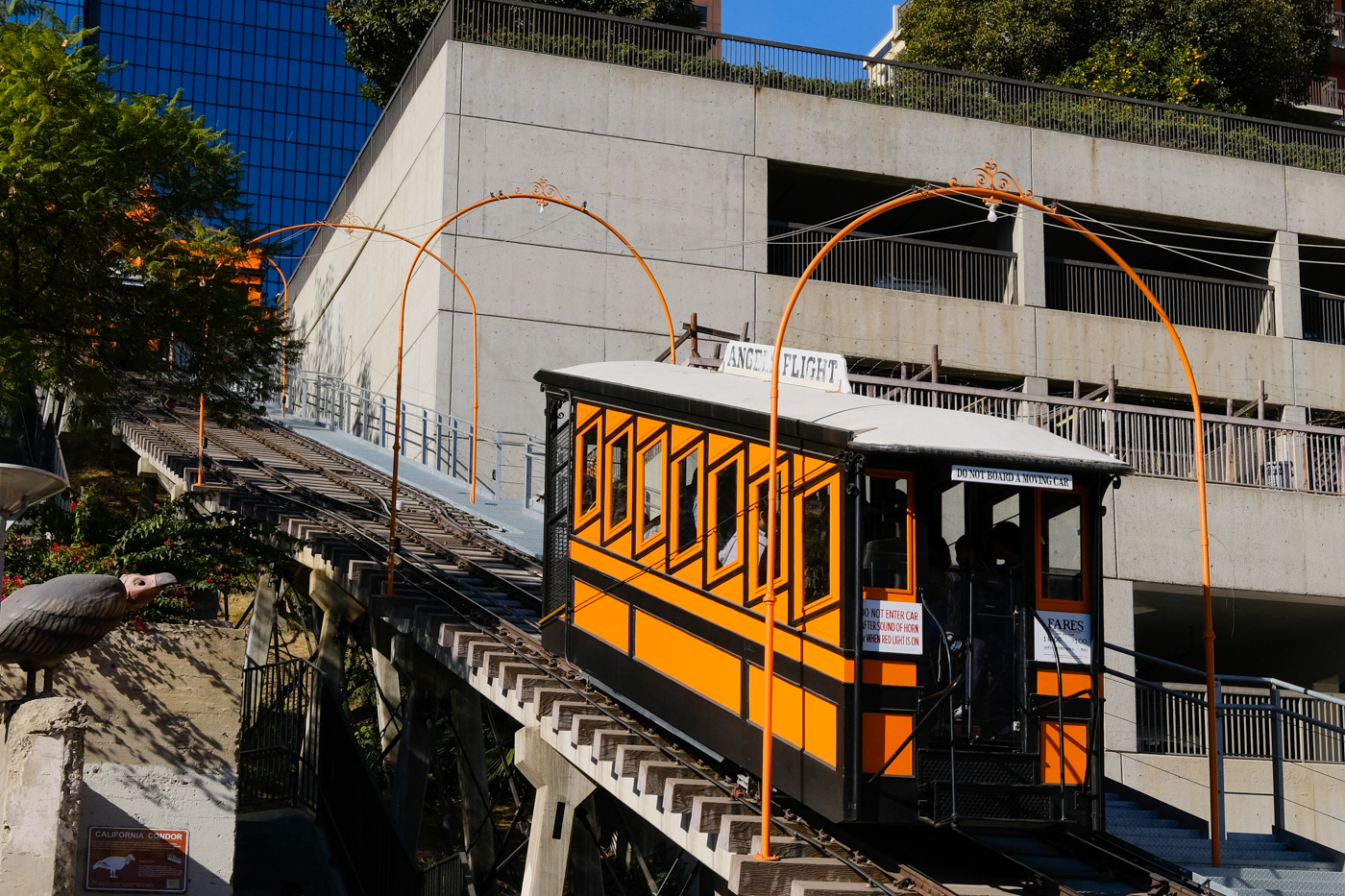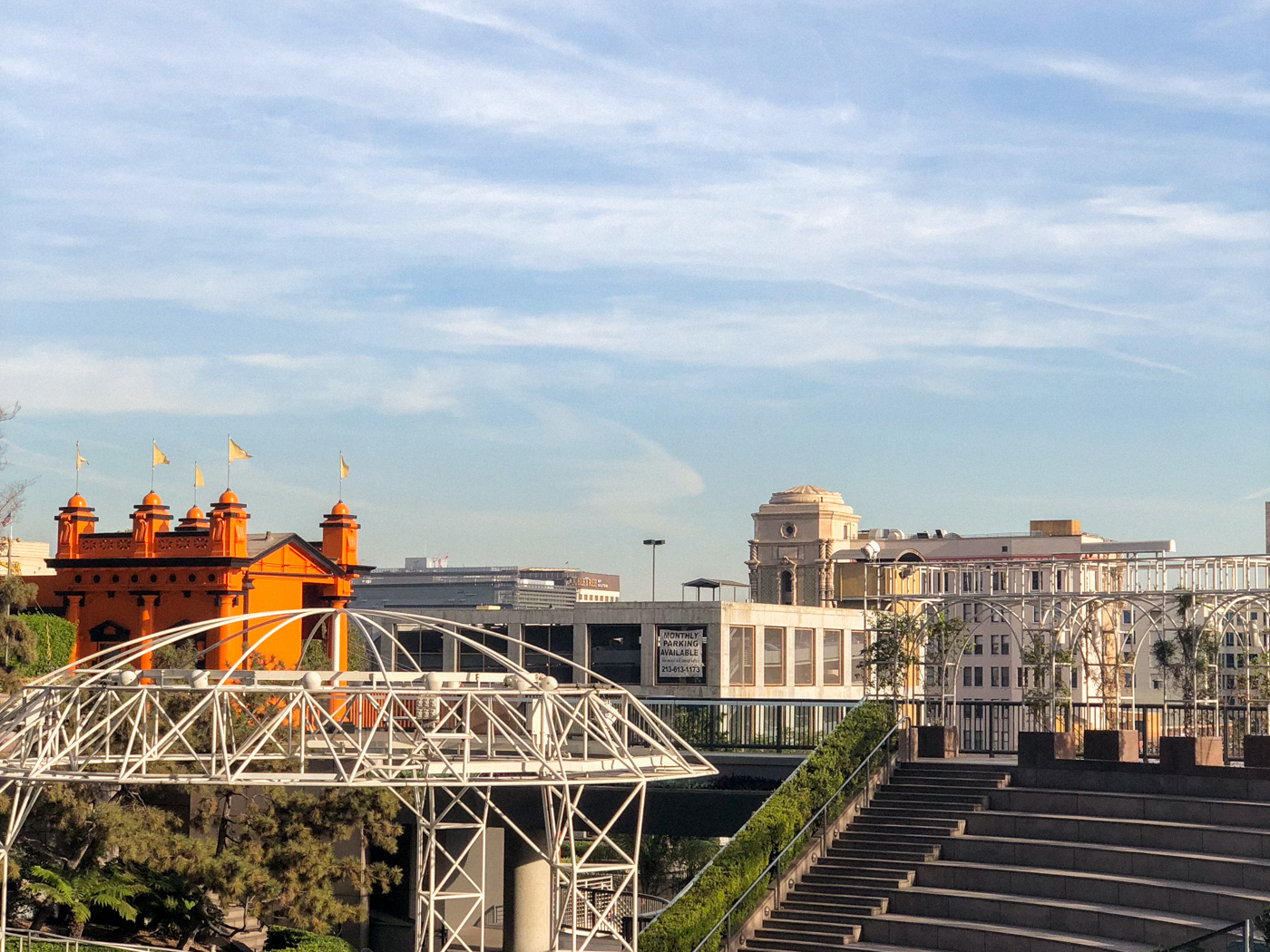 Since it was a nice day, I chose to wear this lace blouse I got on sale from Banana Republic, paired with a leather skirt from LC Lauren Conrad. I love to mix delicate pieces with faux leather, the combination creates my favorite style, the modern ladylike. Feminine, but edgy! And of course, this pair of nude pointy toe slip on high heels by AmiClubwear was the perfect choice to finish the look, don't you think so? The style is inspired by Chanel, and I am in love!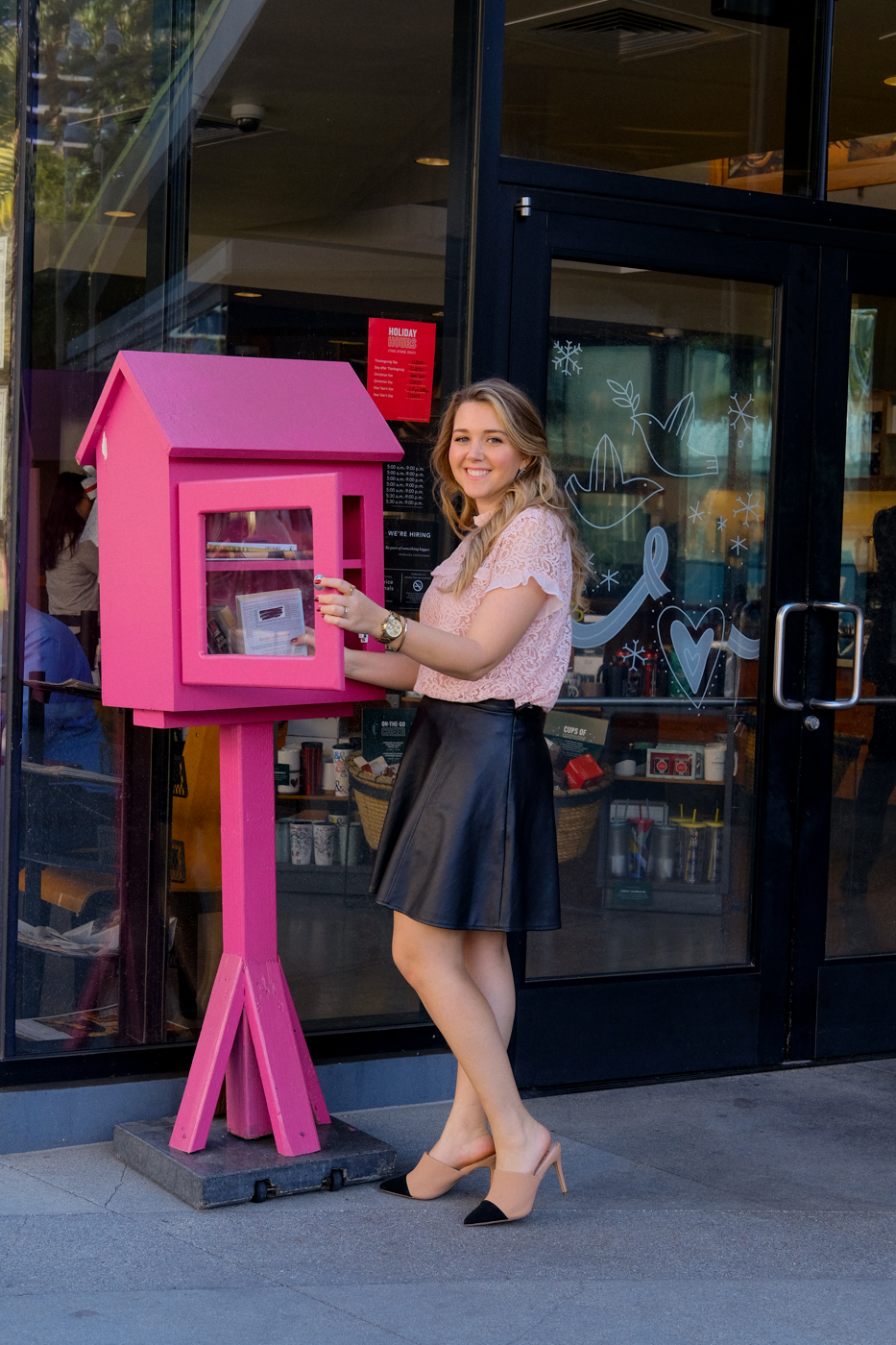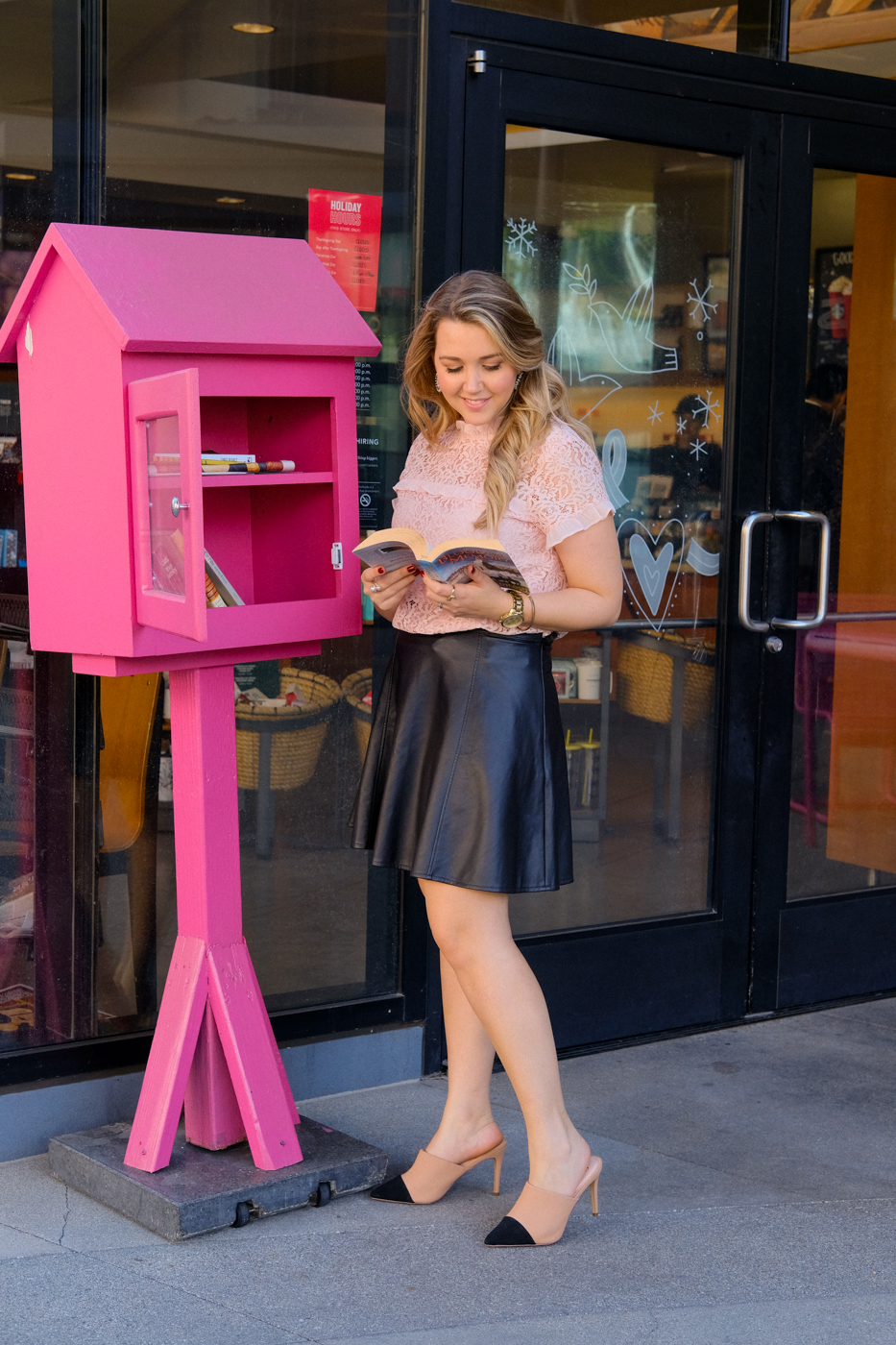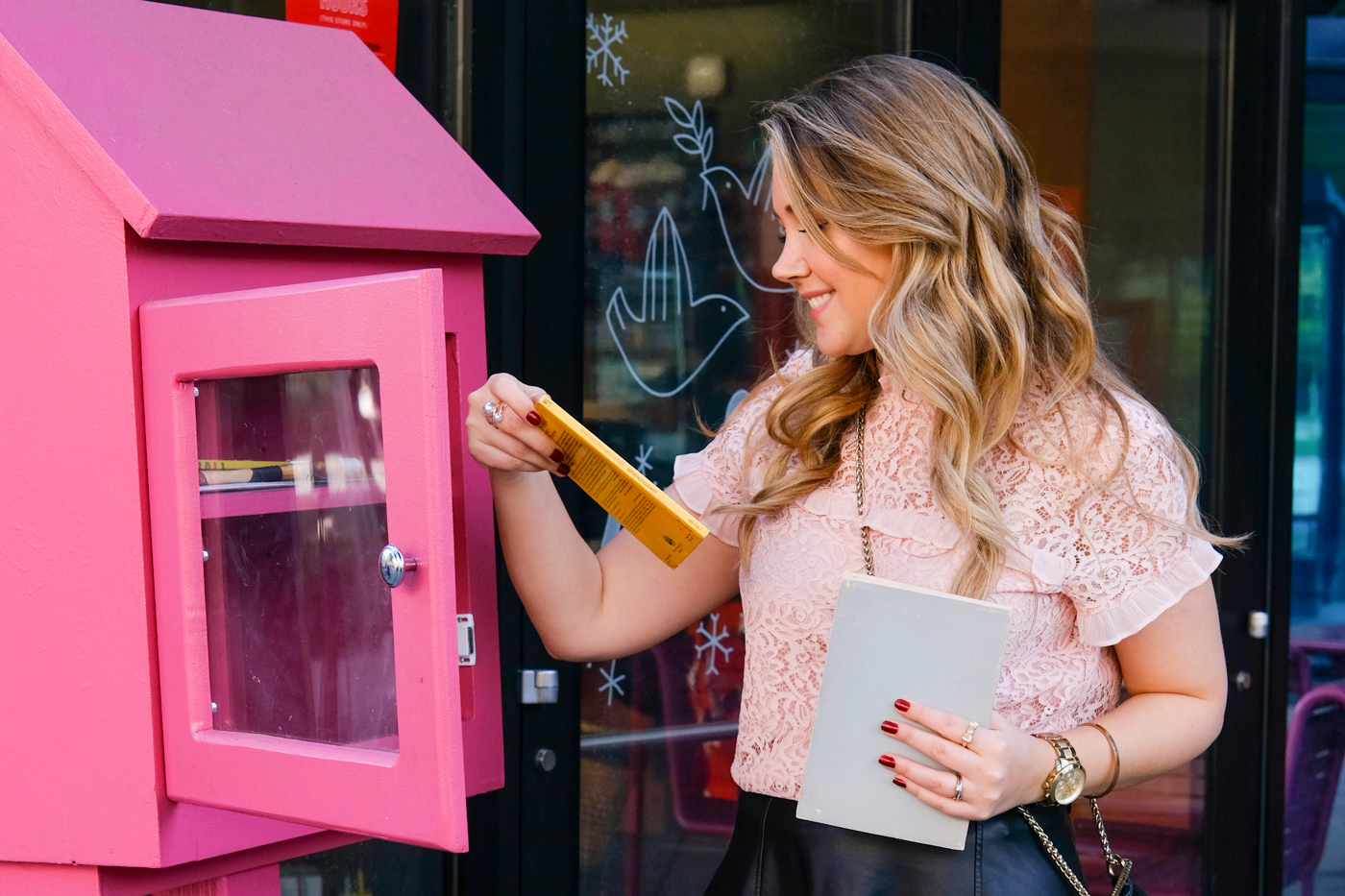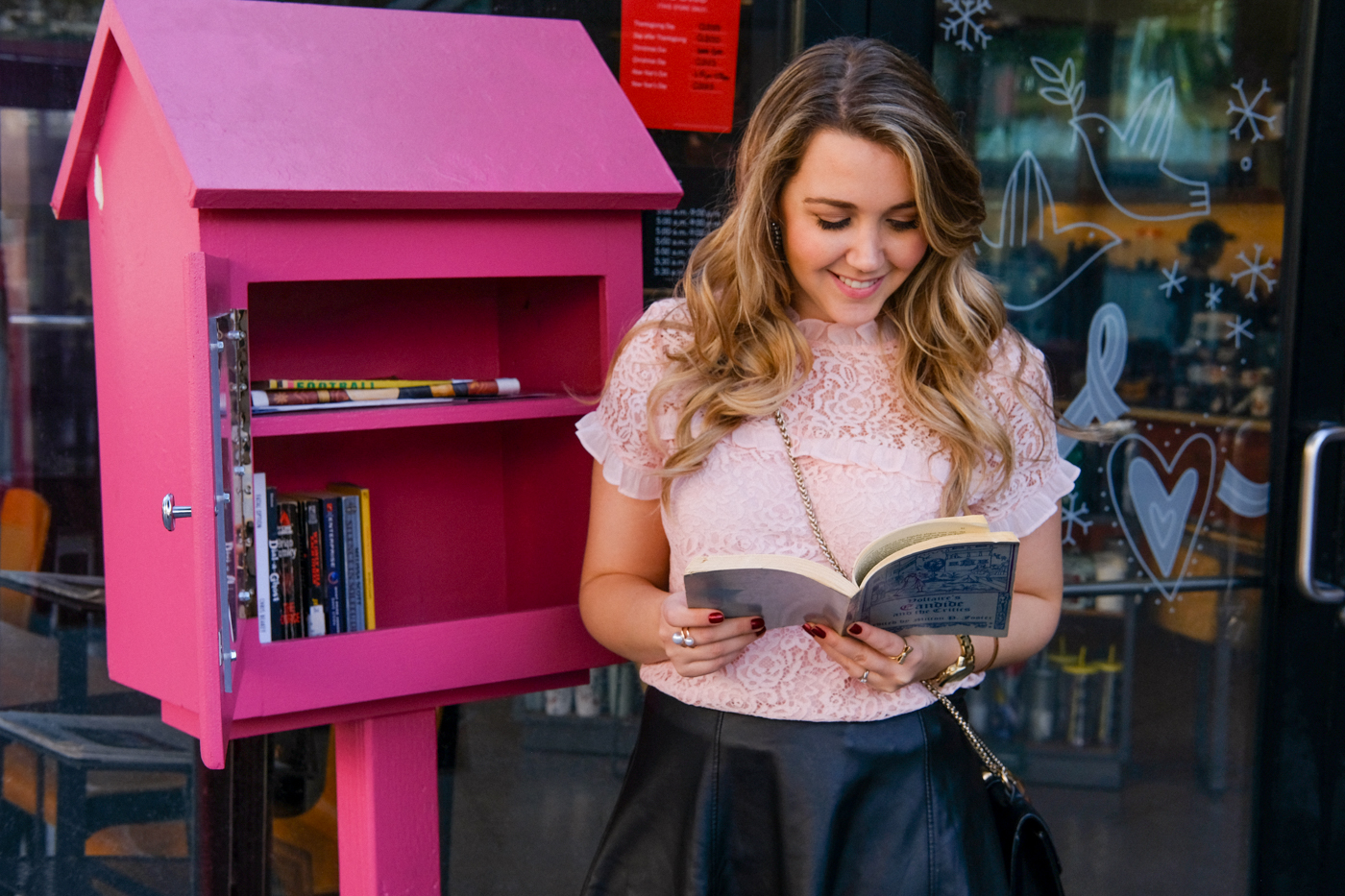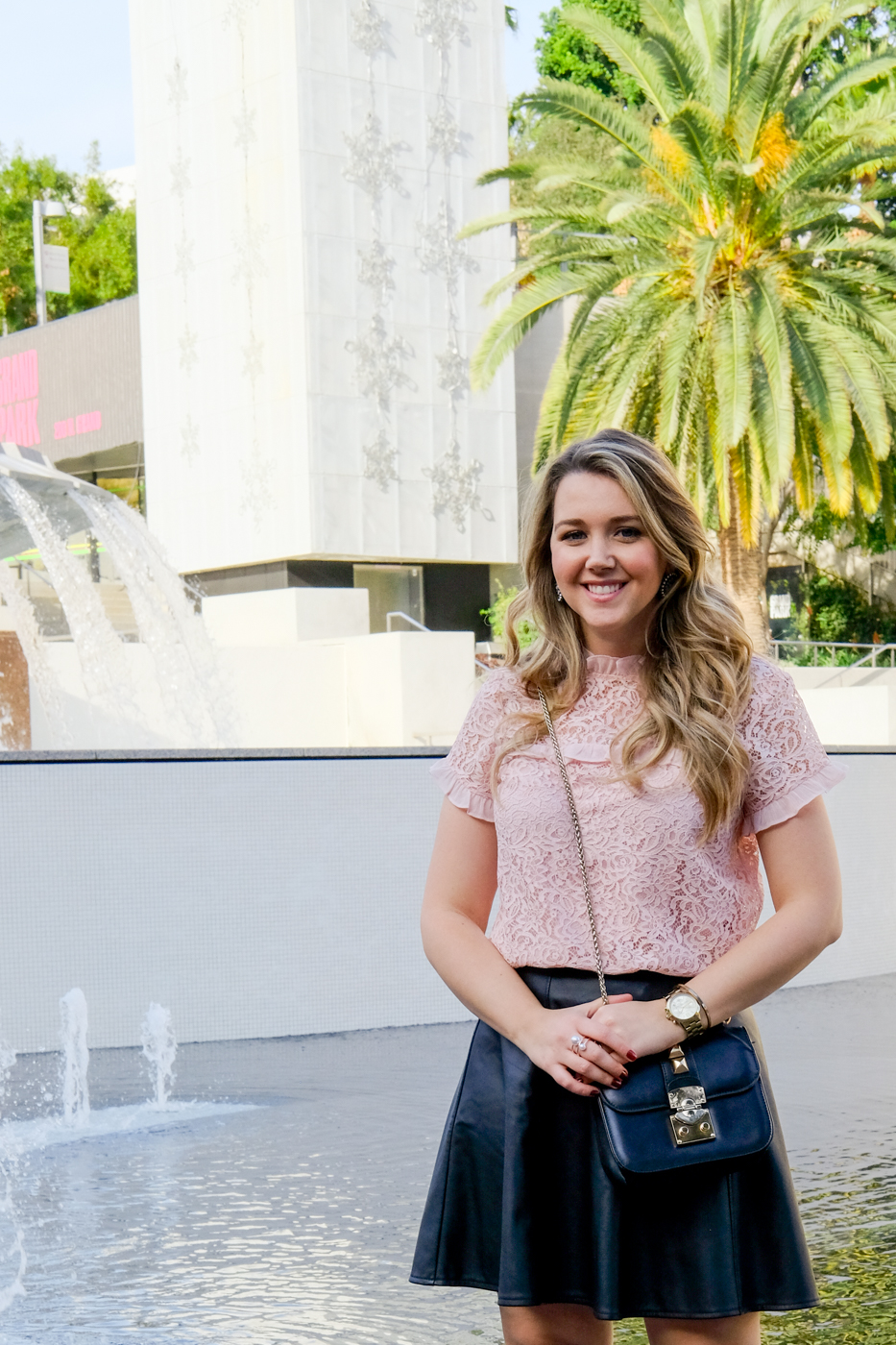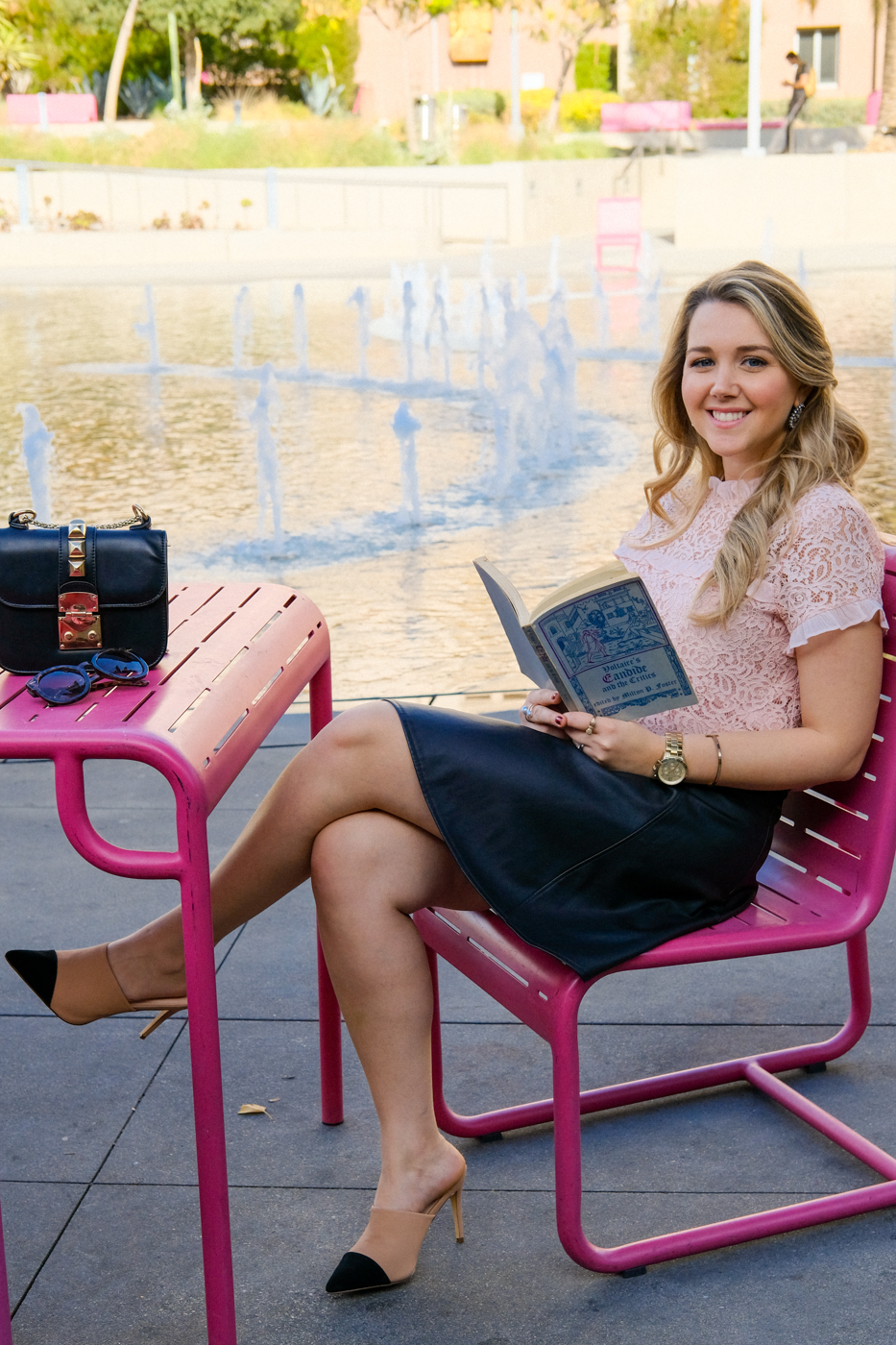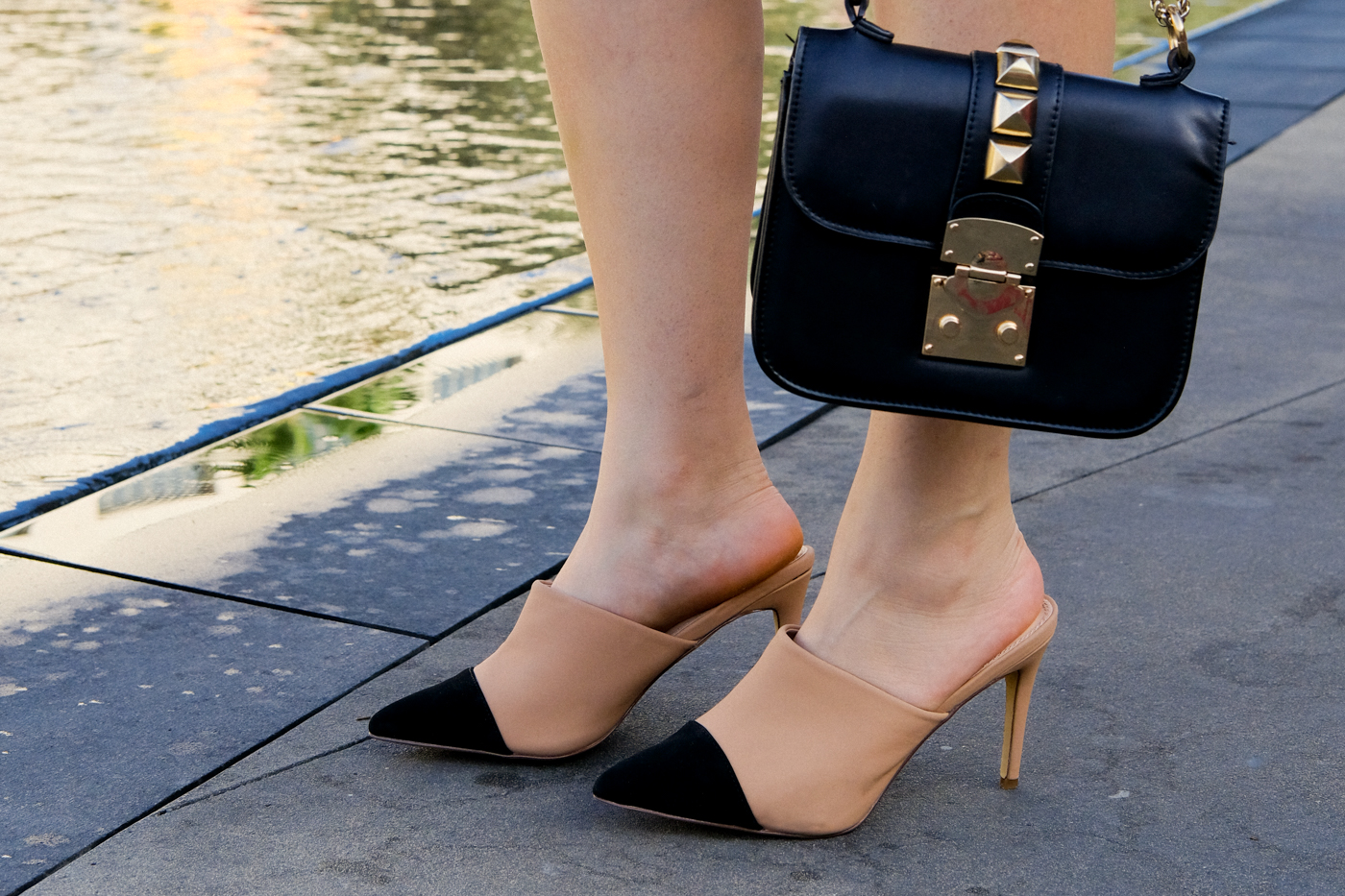 Have a wonderful week,
---
SHOP THE POST

---
See you next time!
Love,