Hello Everyone,
I've been in Brazil for the past two weeks visiting my family. My mom is going through a cancer treatment and it's been a hard time for us. It's hard to be away from family at times like this, so I thankful that I was able to come to stay with her for a while. In between doctors appointments, I got to visit some new places in Curitiba and Joinville. I've been sharing videos on my stories on Instagram. But I spend most of my time at home.  We are trusting in God's goodness and mercy as we go through this season of life.
Before I left for Brazil, my husband Ben and I spent a day in Santa Barbara! Since he wasn't able to go to Brazil with me and we were about to be apart for three weeks, we wanted to spend a really fun day together.  And we did! This was such a special day for us! We left our home in Camarillo mid-morning and drove up the coast to the beautiful Santa Barbara. Ben took some photos for the blog, we discovered new restaurants, walked around State Street, and even go to enjoy the sun at the beach on the first day of fall.
Ben snapped these photos of my new tassel dress from Chicwish right before we headed to the sand. This was the ideal Santa Barbara outfit. It works for the city and for the beach. The tassels and the embroidery are the perfect feminine and fun combo. I paired the dress with espadrilles because they are the most comfortable type of heels for walking all day,  and I like to wear heels. But this dress would look super cute with sandals as well. To finish my boardwalk look, a straw bag, hat, and sunglasses!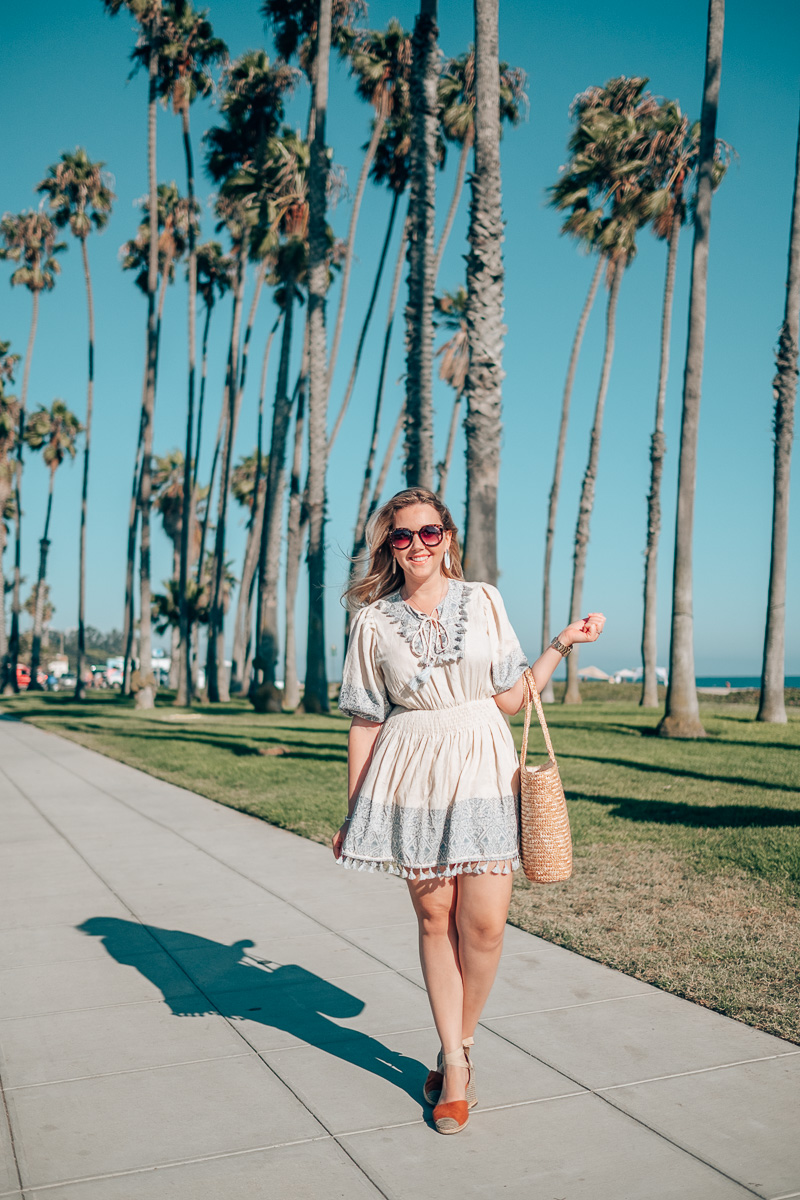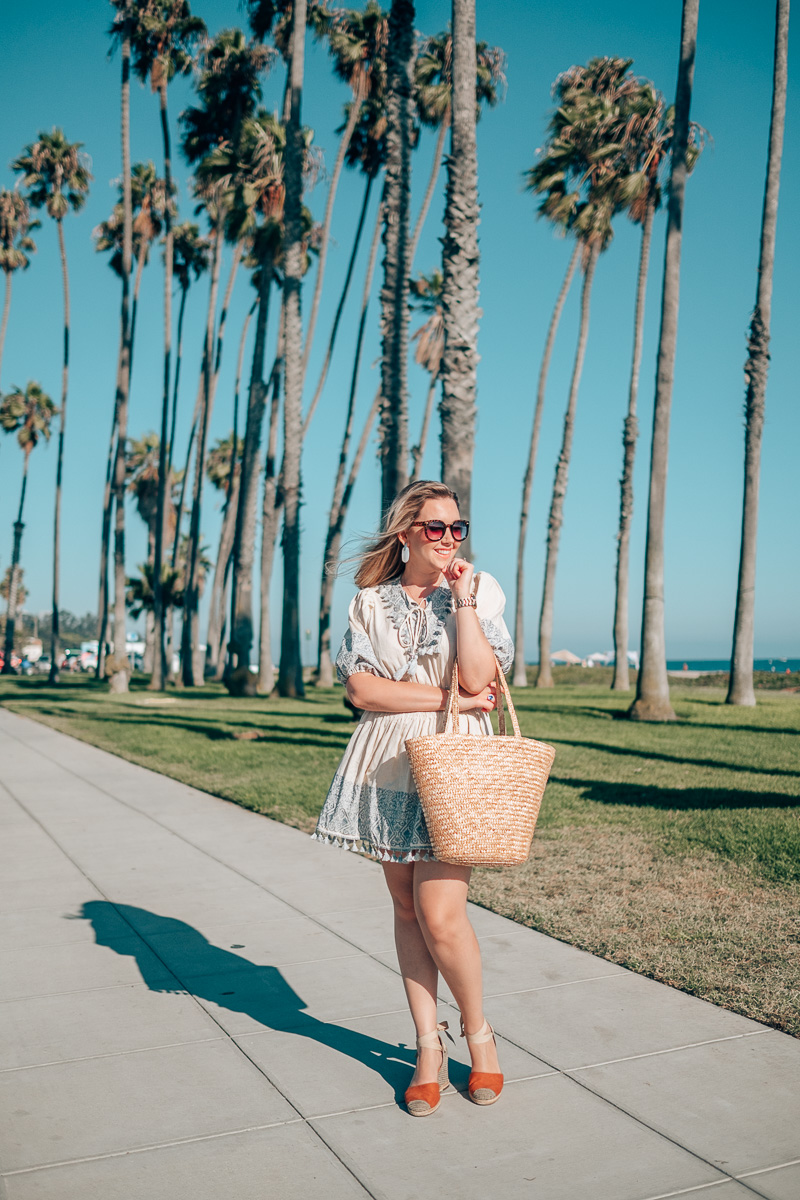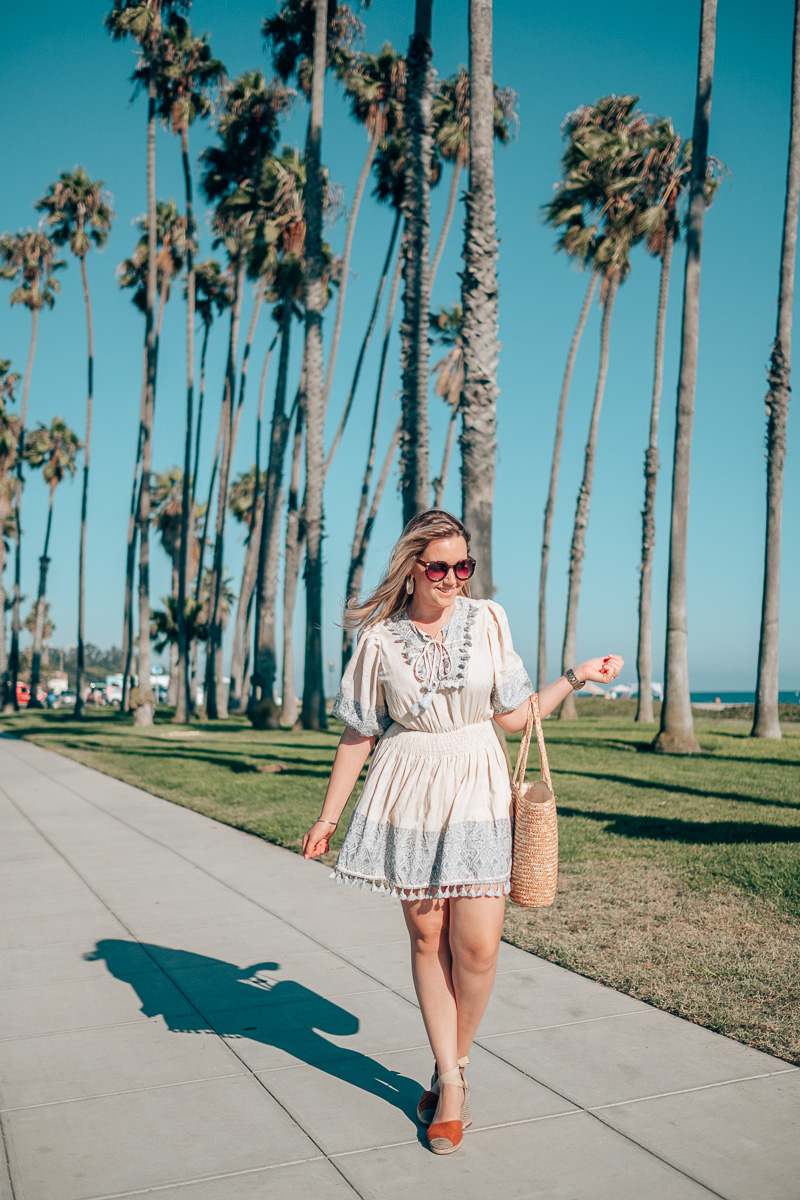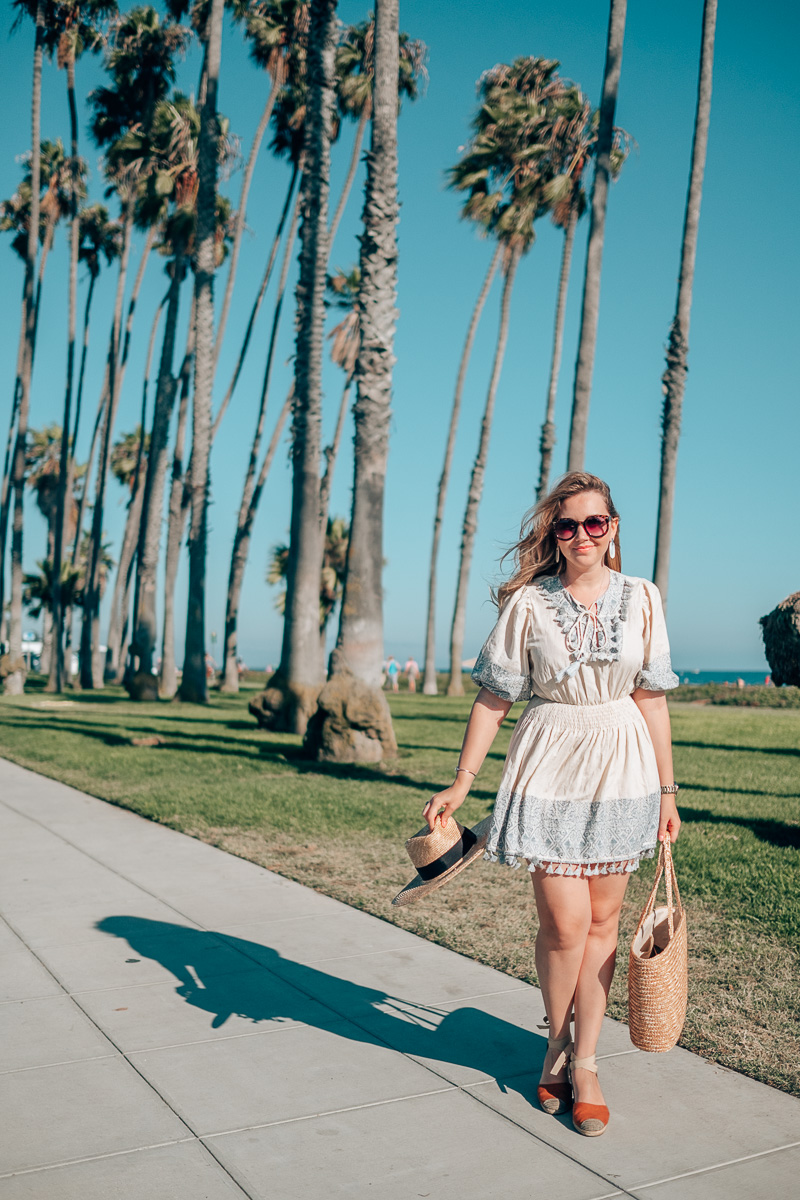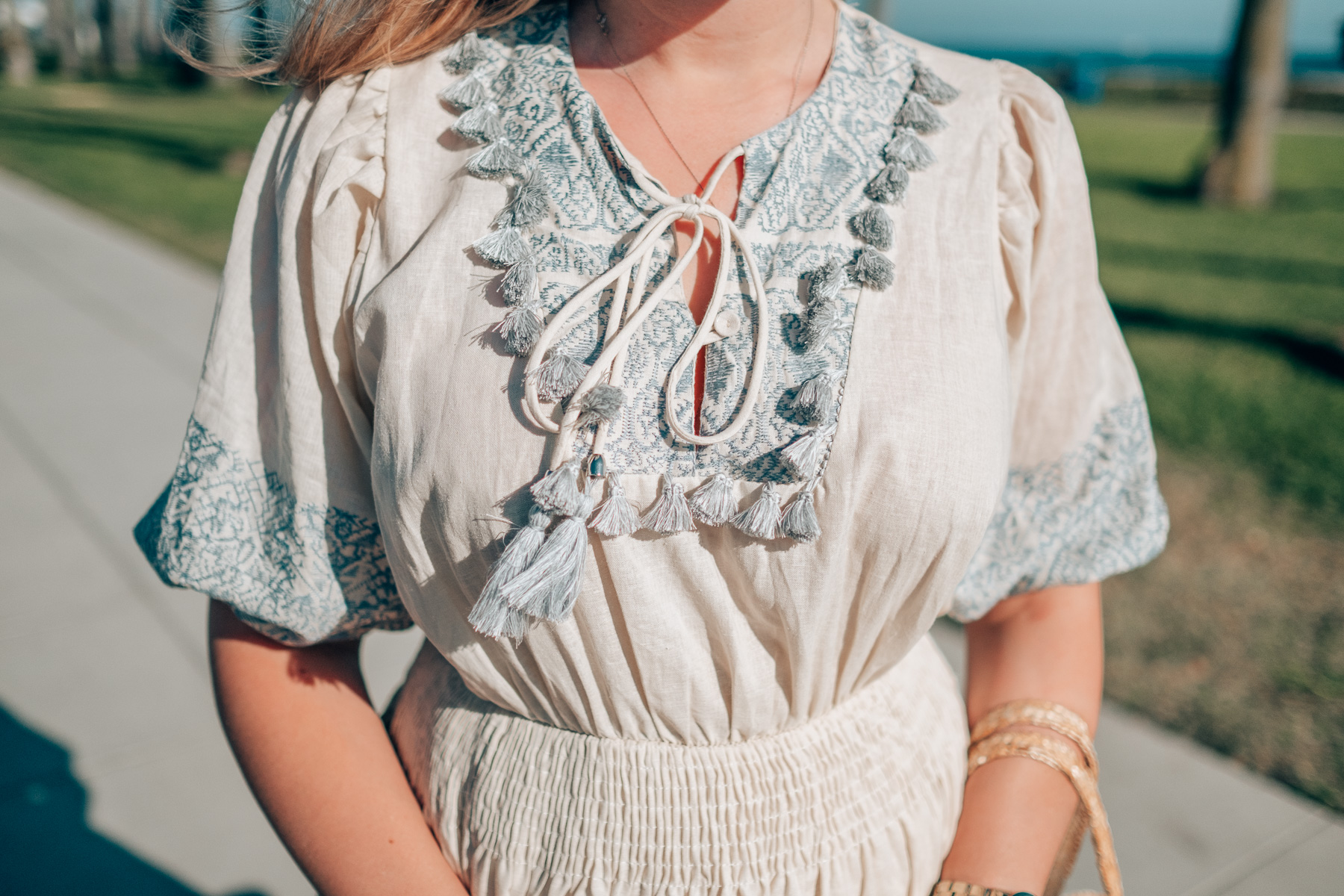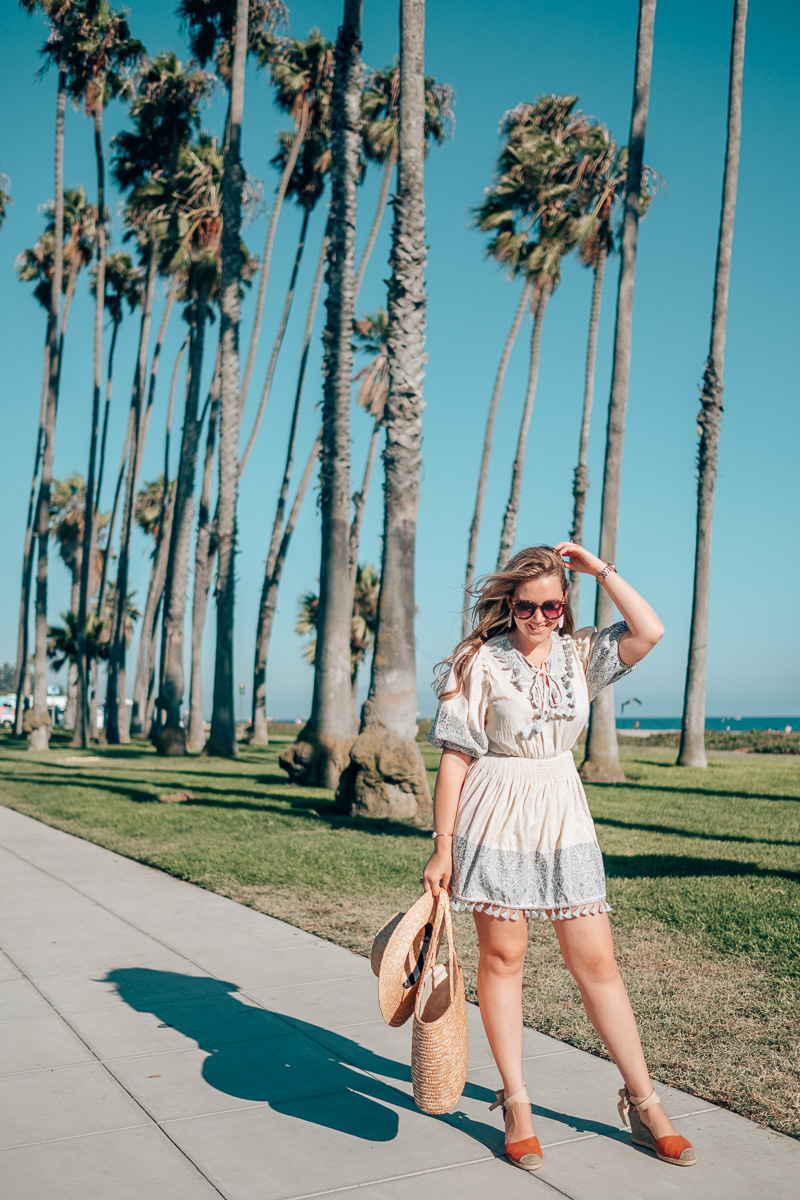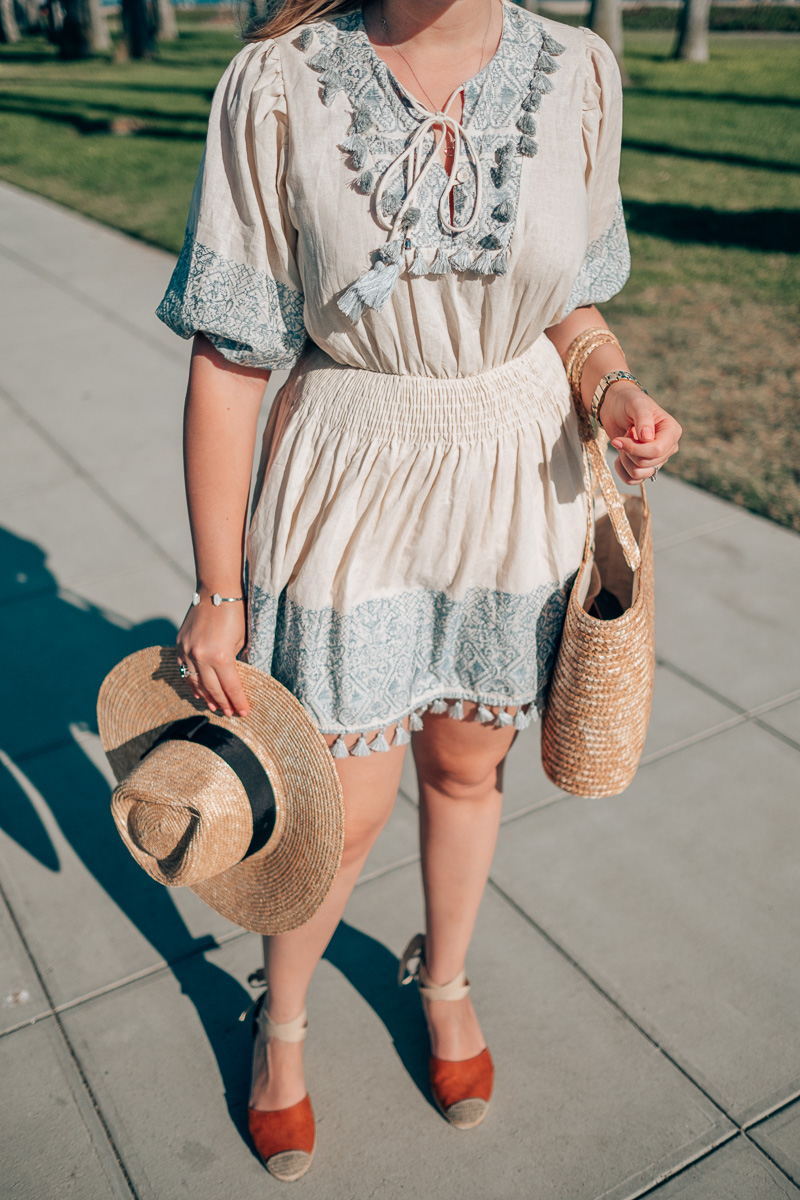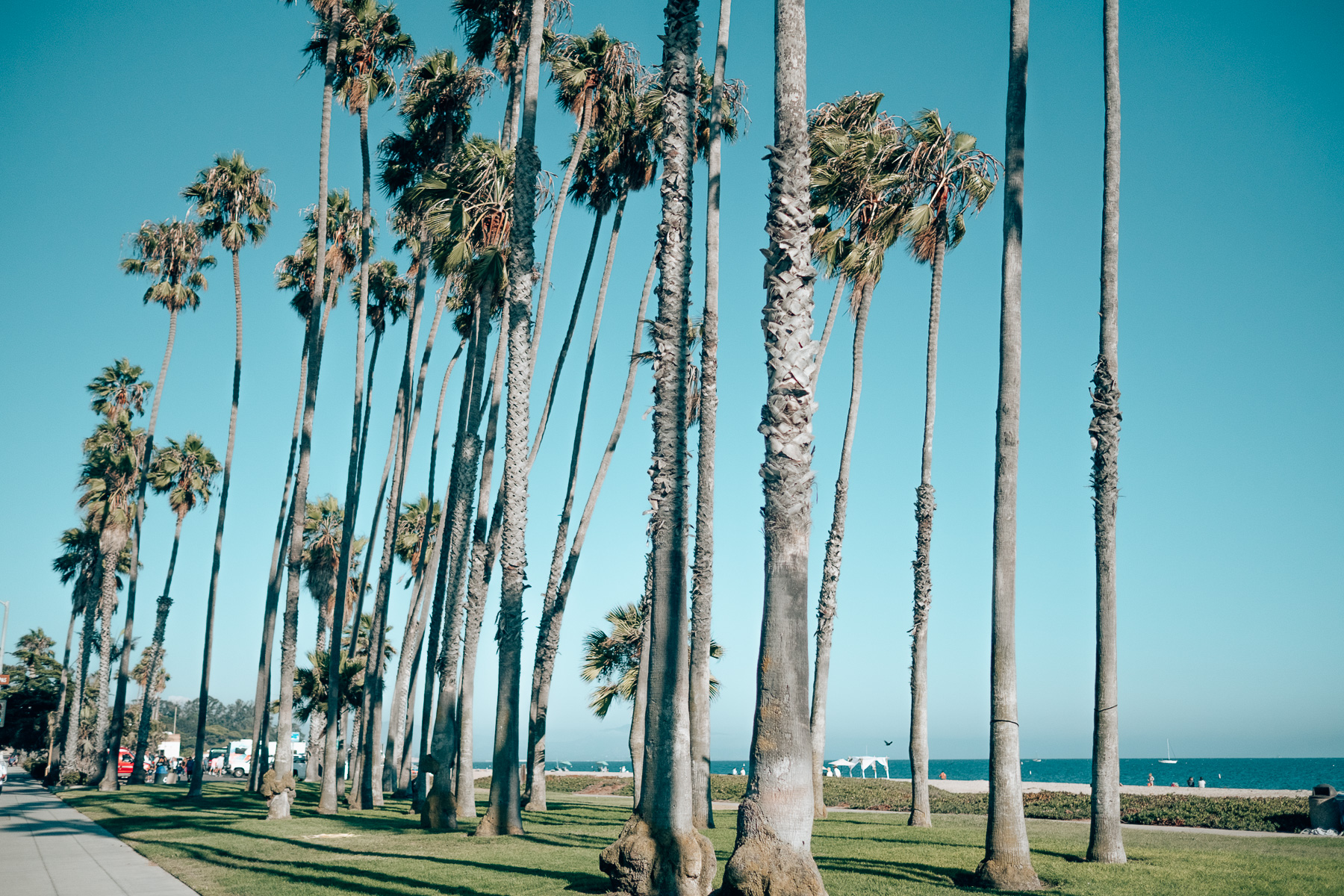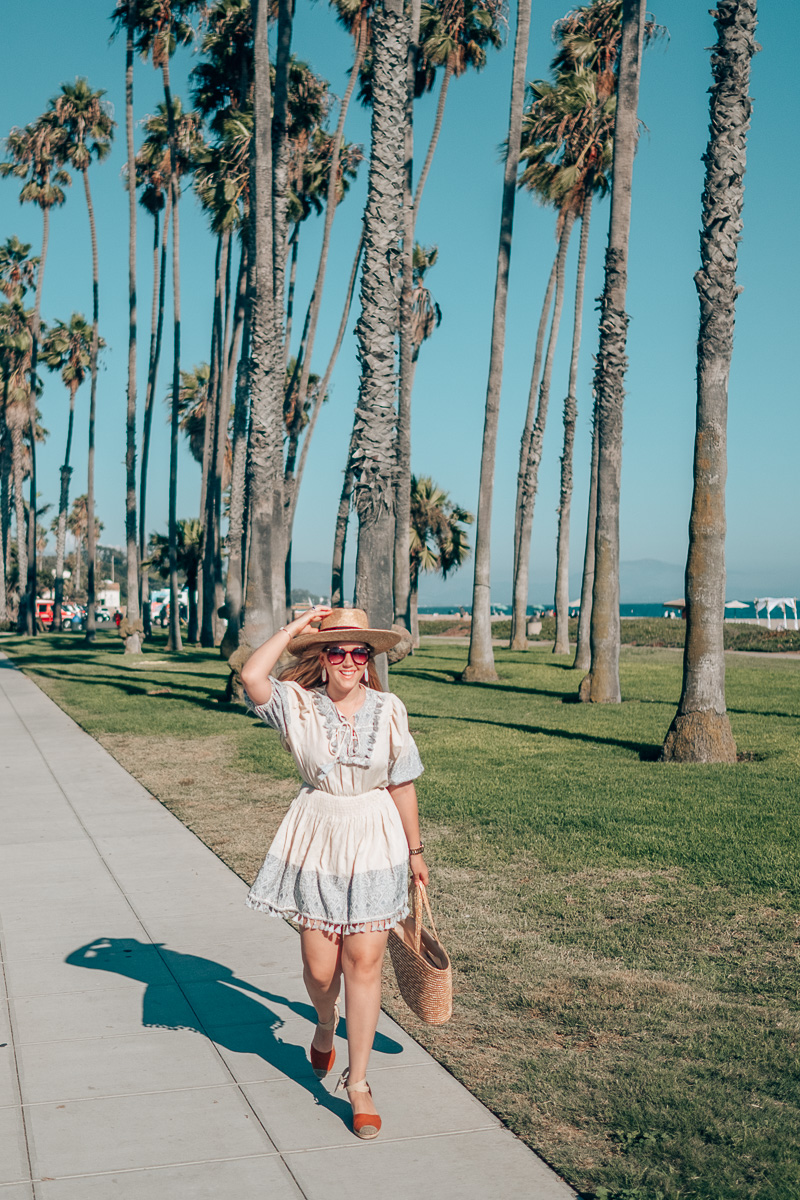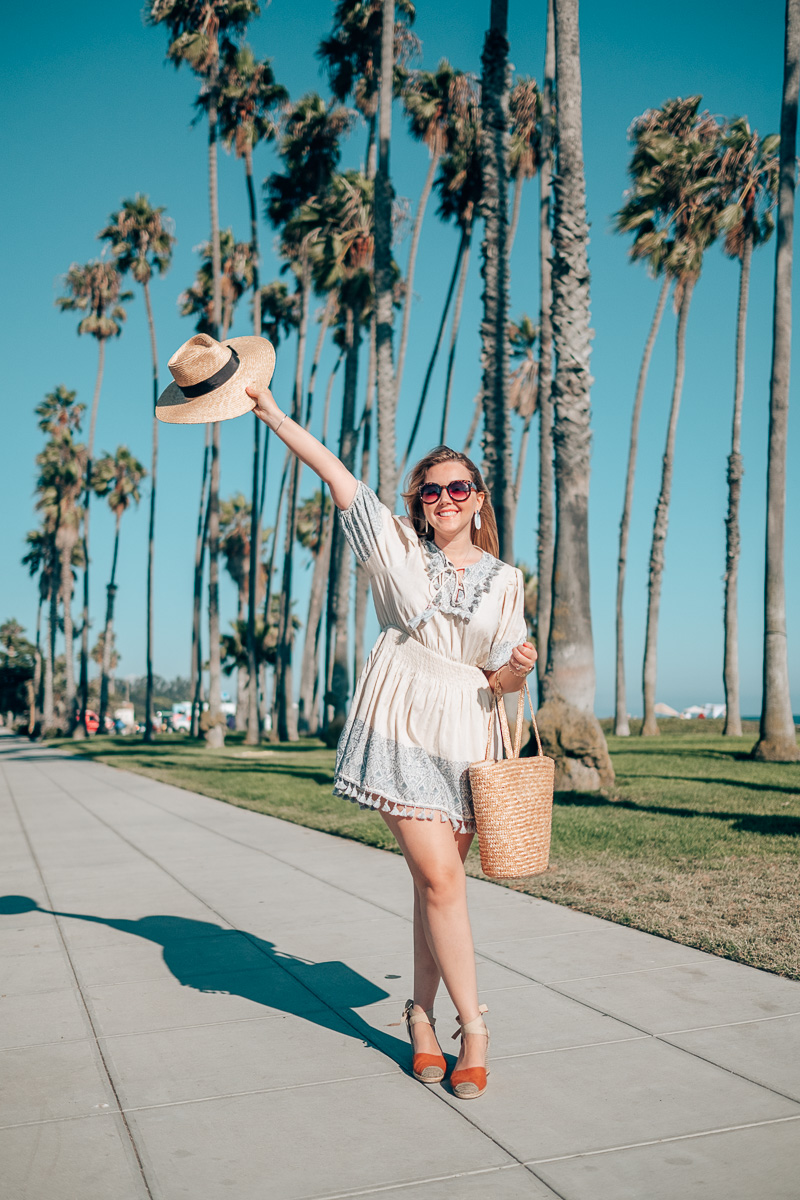 SHOP THE POST

Have a wonderful week!
See you next time!
Love,